Oliver Stone, once again, released a "documentary" containing multiple discredited "lies" during an interview with Russian President Putin.  
Some of the disproven theories promoted by Stone:
Georgian snipers murdered Ukrainians during Maidan
Former Ukraine President Yanukovych exonerated from any blame
America supported the coup
Russia did not interfere with the US 2016 election
Former Ukraine President Poroshenko provoked the Kerch Strait Naval incident
Former US President Obama did not keep his word
Oliver Stone is but one more arrow in Putin's quiver of information warfare tools, he is pushing pure Russian propaganda in his latest "mockumentary".  It would be interesting to see someone in the US government or a reputable industry leader label "Revealing Ukraine" as what it really is: Russian propaganda. Furthermore, using Cold War rhetoric, Oliver Stone should be labeled a "Useful Idiot". 
</end editorial> 
---
---
Vladimir Putin Speaks with Oliver Stone: New Interview — Old False Claims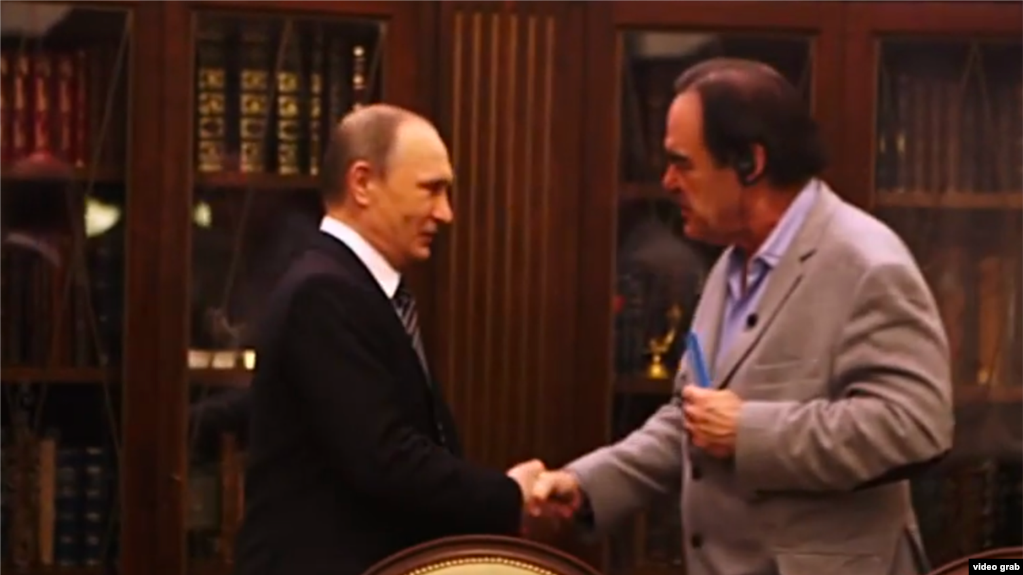 "I didn't interfere (in the 2016 U.S election) then, and I don't want to interfere now, and I don't intend to do it in the future."
FALSE
Inaccuracies abound in the Putin-Stone chat
On June 30, American film director Oliver Stone presented his documentary, "Revealing Ukraine," at the Taormina Film Festival in Italy.
The film, which focuses on the events leading up to the 2014 Ukrainian revolution and its aftermath, prominently features Viktor Medvedchuk, a close Putin associate sanctioned by the U.S. Treasury Department for his role in threatening "the peace, security, stability, sovereignty, or territorial integrity of Ukraine." It also features Stone's interview of Russian President Vladimir Putin, who is godfather to Medvedchuk's daughter Darina.
In the Putin interview, the Russian president covered topics ranging from U.S. election meddling to events in Ukraine.
Georgian Sniper Story resurfaces ​
On February 20, 2014, snipers opened fire on a Euromaidan demonstration in Kyiv, Ukraine, killing more than 50 people. While security forces have widely been blamed for the killings, the investigation into those events has not been concluded.
Putin told Stone that Georgian snipers had been present on Maidan Nezalezhnosti, the central square in Kyiv, "completely ruling out" the possibility that ousted former president Viktor Yanukovych could have used force against the civilian population.
Stone himself had previously repeated this claim on social media.