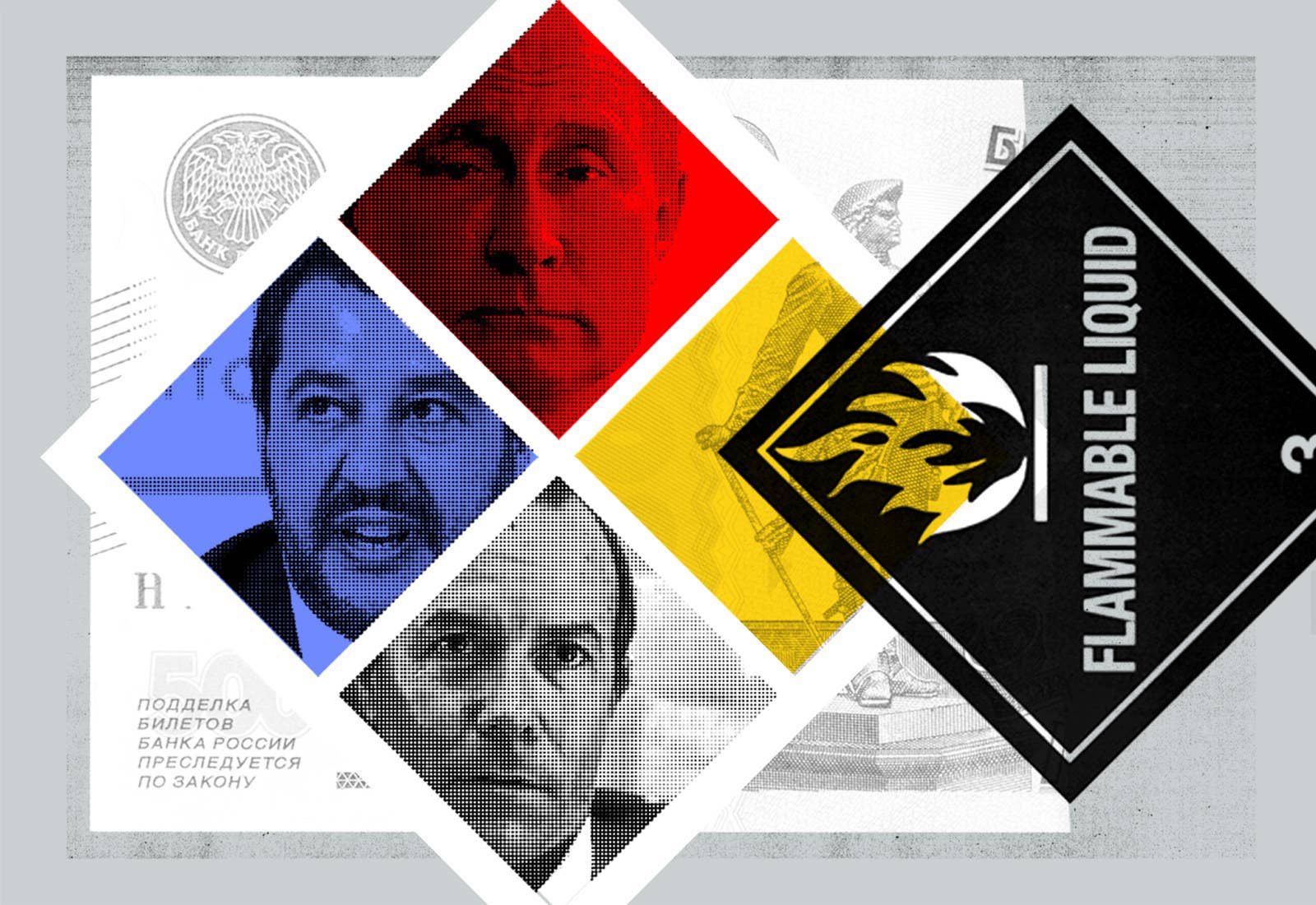 Secret recordings of Russians attempting to fund European far right extremists show Putin is attempting to destabilize any and every country. 
We have seen Putin and Russia destabilizing activities in much of Europe, now there is direct evidence of continued Russian covert operations in Italy.  
One must wonder, what is "too much"?  When will Russia be held accountable?  Are the leaders of the world too feckless to punish Russia's continued bad behavior?  Is a being a rogue state now acceptable?  
</end editorial>
---
---
Revealed: The Explosive Secret Recording That Shows How Russia Tried To Funnel Millions To European Extremists
A close aide to Italy's deputy prime minister Matteo Salvini held covert talks to pump Russian oil money to his far-right party. BuzzFeed News has the tape.
Six men sat down for a business meeting on the morning of October 18 last year, amid the hubbub and marble-columned opulence of Moscow's iconic Metropol Hotel, to discuss plans for a "great alliance."
A century earlier, the grand institution was the scene of events that helped change the face of Europe and the world: Czarist forces fought from inside the hotel as they tried and failed to hold the Bolsheviks back from the Kremlin in 1917, and it was here, in suite 217, that the first Soviet Constitution was drafted after the revolution succeeded.
The six men — three Russians, three Italians — gathered beneath the spectacular painted glass ceiling in the hotel lobby last October had their eyes on history too. Their nominal purpose was an oil deal; their real goal was to undermine liberal democracies and shape a new, nationalist Europe aligned with Moscow.
BuzzFeed News has obtained an explosive audio recording of the Metropol meeting in which a close aide of Europe's most powerful far-right leader — Italian Deputy Prime Minister Matteo Salvini — and the other five men can be heard negotiating the terms of a deal to covertly channel tens of millions of dollars of Russian oil money to Salvini's Lega party.
The recording reveals the elaborate lengths the two sides were willing to go to conceal the fact that the true beneficiary of the deal would be Salvini's party — a breach of Italian electoral law, which bans political parties from accepting large foreign donations — despite the comfort with which he and Europe's other far-right leaders publicly parade their pro-Kremlin political sympathies.
Continued at: https://www.buzzfeednews.com/article/albertonardelli/salvini-russia-oil-deal-secret-recording