Anonymous expert compilation, analysis, and reporting.
I am so saddened by the death of Deputy Dmytro Tymchuk. I do not believe for a second that his death was by his own hand.  He held Russia accountable for their actions and I believe he was deemed a threat to them.
</end editorial>
---
---
Leading Russia related report is the JIT briefing on MH17 in the Netherlands, and the charging of three Russian officers and one Ukrainian merc with the deaths of 298 crew and PAX of the airliner. Charged were Col. Igor "Strelok [Shooter]"Girkin, Col. Sergey "Khmuriy [Gloomy]"Dubinskiy, Lt.Col. Oleg "Gyurza [Viper]"Pulatov, and Leonid "Krot [Mole]" Kharchenko, the latter a Ukrainian national working for the Russian invasion force. The focus is clearly on the instigators and organisers of the SA-11 GADFLY TELAR deployment, as the TELAR crew, both NCOs, are not included. Bellingcat release concurrently a background OSINT report on the operation to deploy the SA-11 GADFLY battery, prompted by the heavy losses the Ukrainian AF was inflicting with airstrikes, using their MiG-29 FULCRUM, Su-24M FENCER D and Su-25M FROGFOOT aircraft, and the successful deep airlift resupply operations conducted by An-26 CURL transports. Ukraine's SBU concurrently charges all four with the same offences, putting them at risk of capture and extradition in occupied parts of Ukraine. The Kremlin refuses to comment on extradition – all four could implicate the chain of command of the covert invasion, that other sources indicate runs straight to the Kremlin via GRU HQ.
NATO/Russia capability update – especially interesting items by Johnson and Galkin. Seven reports on Russia's descent, possibly most interesting being the summary of instances where the West is blamed for all of Russia's self inflicted woes, a throwback practice to the era of the Golden Horde when Muscovy blamed all wrongs on the evil West. NATO / EU update – the "Whalefare" report by RFE/RL is hard to beat.
Congress approves US$250M of military aid to Ukraine – very modest but still very useful. Amb Volker testifies to the SFRC. Ukraine gets new EU ambassador. Updates on France and Germany visits – Ze could be easily labelled an Energizer Bunnypresident, running at a blistering optempo. Crimea update.
Donbas update – fires continue, Russian tube artillery shooting from residential areas of occupied Donetsk to bring counter-battery fires down on civilians. Industry update – Motorsich would like to develop a CH-53E class heavy lift helo. KMDB TEL for the Sapsan TBM assessed as a multirole host vehicle for a wide range of applications, paralleling Russia's use of the MAZ/MZKT and BZKT 8×8 vehicles. Pivdenmash proposal for a AL-ELV using the An-178 and Zenit-1NL. R-330KV1M Mandat COMJAM system to re-enter production. Co-production of French patrol boats being negotiated.
Tragedy in Kyiv, LtCol Dmytro Tymchuk (Rtd) MP found dead of a gunshot wound, police trying to determine whether it was a mishandled weapon or assassination disguised as suicide or accident. Tymchuk was a tireless campaigner, and founder of the InfoResist think tank and website. Often cited in this series. A genuine loss for Ukraine and its allies, well articulated by Ze.
Politics update.
---
MH17 Vliegramp l MH17 Plane crash | politie.nl
Op 17 juli 2014 is in het oosten van de Oekraïne vlucht MH17 van Malaysia Airlines neergestort. Het vliegtuig was op weg van Amsterdam naar Kuala Lumpur. Aan boord waren 283 passagiers en 15 bemann…
Update in criminal investigation MH17 disaster – YouTube
Politie Started streaming 24 minutes ago Klik hier voor Nederlands: https://youtu.be/F8sYABCMmSIOn June 19, 2019, the Joint Investigation Team (JIT), which investigates the MH17 crash on 17 July 2014, will give an update of the state of affairs in the criminal investigation. https://www.politie.nl/themas/flight-…
Kremlin refuses to answer question about prospects of extradition of suspects in MH17 crash – news world | UNIAN
Russian presidential spokesman Dmitry Peskov has refused to answer the question about the prospects of extradition of suspects in the attack on the Malaysian Boeing in the summer of 2014 over Donetsk region, who should be announced by the Joint Investigation Team in the Netherlands today. Russia did not have an opportunity to take part in the investigation, Peskov said.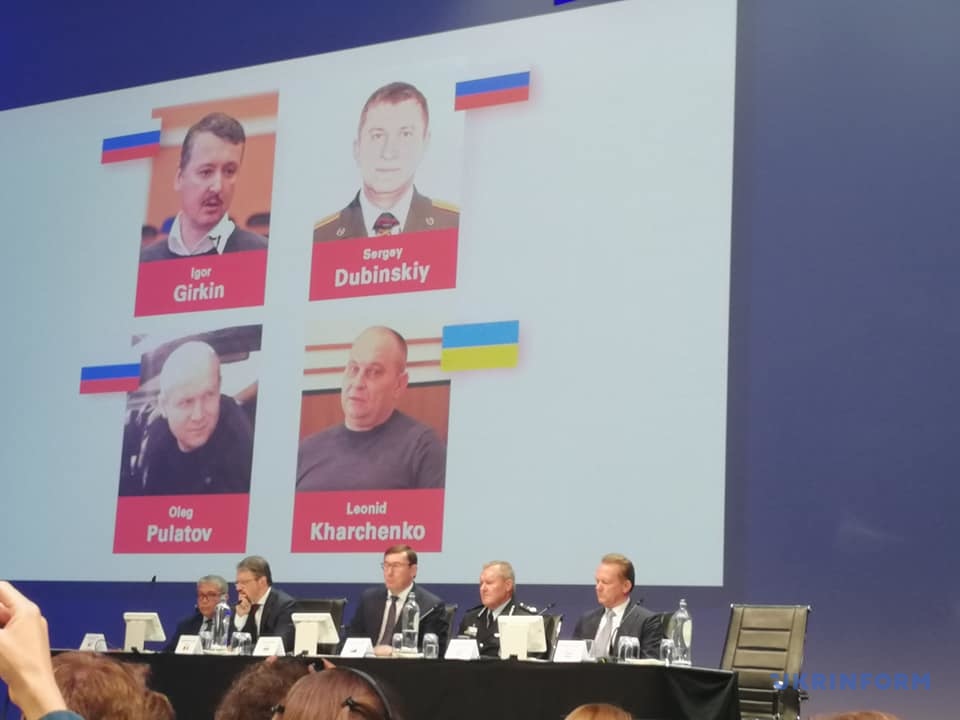 Trial over downing of MH17 to start in March 2020
The Joint Investigation Team (JIT) probing the downing of Malaysia Airlines flight MH17 over Ukraine has reported that the trial will begin on March 9, 2020, according to Ukrinform's correspondent in The Hague. — Ukrinform.
Trial over suspects in MH17 crash to begin on March 9, 2020 in The Hague – 112.international
MH17 crash: Trial over suspects to take place in The Hague
MH17 crash: three Russians, Ukrainian charged in 2014 Malaysia Airlines crash – The Washington Post
The suspects included Igor Girkin, a leader of the Russian-backed separatists in eastern Ukraine.
MH17: Four charged with shooting down plane over Ukraine – BBC News
The Malaysia Airlines jet came down over eastern Ukraine in July 2014, killing 298 people.
Dutch prosecutors charge 4 in shooting down of flight MH17 over eastern Ukraine – ABC News
Dutch prosecutors charged four people in the 2014 shooting down of Malaysian Airlines flight MH17 over eastern Ukraine.
SBU declares three Russians, one Ukrainian suspects in MH17 case
The Security Service of Ukraine (SBU) has approved notices of suspicion to four people in the case on the downing of flight MH17, the SBU press service has reported. — Ukrinform.
Ukraine's SBU to charge four persons responsible for MH17 downing in Donbas – news politics | UNIAN
The SBU Security Service of Ukraine today will charge four persons involved in the shooting down of a Malaysian MH17 flight over Donbas in July 2014. The Joint Investigation Team (JIT) will hold in the Netherlands at 14:00 on June 19 a briefing on the results of the investigation into an MH17 flight crash.
First four suspects named for MH17 murder trial | News | Al Jazeera
Leaders of a Russian-backed militia have been indicted and will face trial in the Netherlands in March 2020.
Investigators Name 4 Top Suspects Behind MH17 Crash – The Moscow Times
Criminal cases have been opened against three Russians and one Ukrainian.
Four to Face Murder Charges in Downing of Malaysia Airlines Flight 17 – The New York Times
Three of those charged have ties to Russian military and intelligence agencies, and the indictment also suggests the involvement of an aide to Vladimir V. Putin.
MH17 suspects charged: Global manhunt for four men key to crash
An international manhunt is underway after arrest warrants were issued for four key suspects over the downing of Malaysia Airlines flight MH17.
Russians, Ukrainian charged over MH17 | The Canberra Times
Three Russians and a Ukrainian have been charged over the downing of flight MH17, which killed all 298 people aboard over eastern Ukraine five years ago. Dutc…
Russians, Ukrainian to face murder charges over downing of Flight MH17 – Reuters
Three Russians and a Ukrainian will face murder charges for the deaths of 298 people aboard Malaysia Airlines Flight MH17 that was shot down over eastern Ukraine in 2014, the international investigative team said on Wednesday.
First four suspects named for MH17 murder trial | News | Al Jazeera
Leaders of a Russian-backed militia have been indicted and will face trial in the Netherlands in March 2020.
Investigators Name 4 Top Suspects Behind MH17 Crash – The Moscow Times
Criminal cases have been opened against three Russians and one Ukrainian.
Four to Face Murder Charges in Downing of Malaysia Airlines Flight 17 – The New York Times
Three of those charged have ties to Russian military and intelligence agencies, and the indictment also suggests the involvement of an aide to Vladimir V. Putin.
MH17 suspects charged: Global manhunt for four men key to crash
An international manhunt is underway after arrest warrants were issued for four key suspects over the downing of Malaysia Airlines flight MH17.
Russians, Ukrainian charged over MH17 | The Canberra Times
Three Russians and a Ukrainian have been charged over the downing of flight MH17, which killed all 298 people aboard over eastern Ukraine five years ago. Dutc…
Russians, Ukrainian to face murder charges over downing of Flight MH17 – Reuters
Three Russians and a Ukrainian will face murder charges for the deaths of 298 people aboard Malaysia Airlines Flight MH17 that was shot down over eastern Ukraine in 2014, the international investigative team said on Wednesday.
Investigators officially accuse four pro-Russian military officers of missile attack that shot down MH17 – news world | UNIAN
International investigators from the MH17 Joint Investigation Team (JIT) have accused four pro-Russian military intelligence officers of being involved in a missile attack that shot down the MH17. Igor Girkin, Sergey Dubinskiy, Oleg Pulatov, and Leonid Kharchenko all worked for the military intelligence agency (GRU) of the "Donetsk People's Republic" at the time of the attack, investigators said, Business Insider Malaysia wrote. Girkin, Dubinskiy, and Pulatov are Russian nationals; Kharchenko is Ukrainian. The Donetsk People's Republic GRU is not formally linked to Russia's similarly-named GRU. The Donetsk Republic is a breakaway area of Ukraine, which is sustained politically and militarily by Russia. The JIT plans to try the suspects in a criminal court in The Hague beginning March 9, 2020. In order for the men to be tried in person, they would need to have been successfully apprehended by that date, which may prove difficult. The JIT said the men's names will be added to watchlists around the world. The investigators said they will ask the Russian and Ukrainian governments to cooperate with their probe.
Netherlands to send requests to Russia, Ukraine demanding questioning of MH17 crash suspects
The Netherlands will send requests to Russia and Ukraine demanding the questioning of Igor Girkin, Sergei Dubinsky, Oleg Pulatov, and Leonid Kharchenko, who are suspects in the downing of the MH17 over Donbas in 2014, Chief Prosecutor with the Dutch National Prosecutors Office Fred Westerbeke said.
JIT names four suspects in downing MH17
The international Joint Investigation Team probing the downing of Malaysia Airlines flight MH17 unveiled the names of four suspects involved in the crash. — Ukrinform.
Bellingcat identifies those linked to downing of MH17
The Bellingcat Investigation Team has identified the separatists linked to the downing of Malaysia Airlines flight MH17 in Donetsk region in 2014. — Ukrinform.
Investigators Say Flight MH17 Was Downed by Russian Army Unit – YouTube
bellingcat – Identifying the Separatists Linked to the Downing of MH17 – bellingcat
The Bellingcat Investigation Team has previously published a number of reports demonstrating that the deployment of the Buk missile launcher used to shoot down Malaysian Airlines Flight 17 (MH17) over Ukraine on 17 July 2014 involved senior officers of the Russian Ministry of Defense and its military intelligence agency, the GRU. However, questions still linger over the involvement in the downing of other previously unidentified individuals. Who were the people heard on the intercepted phone calls published by the Dutch-led Joint Investigation Team (JIT) and the Ukrainian Security Service (SBU) in the aftermath of the downing? What role did infamous separatist leaders such as Igor Bezler, Aleksandr Khodakovsky, and Igor Strelkov play in the operation?
"A Birdie is Flying Towards You": Identifying the Separatists Linked to the Downing of MH17 A bell¿ngcat Investigation [PDF]
Full Bellingcat Report
Dutch Prosecutor Names Four To Be Charged With Murder In Downing Of MH17
Relatives of the victims in the 2014 downing of Malaysia Airlines flight MH17 over eastern Ukraine say Dutch investigators have told them four suspects will be charged with murder in the air disast…
MH17 plane crash: Investigators 'expected to name four suspects' – BBC News
Ukraine says new evidence will be provided by the Dutch-led team probing the 2014 tragedy.
MH17: Investigators name four suspects in downing of plane, three Russian nationals, one Ukrainian | Euronews
MH17: Investigators name four suspects in downing of plane, three Russian nationals, one Ukrainian
Netherlands set to name suspects in 2014 attack on MH17 | News | Al Jazeera
Investigators are expected to announce criminal proceedings over the July 2014 attack on the commercial aircraft.
Russian officers 'to be charged over MH17' | The Canberra Times
Four Russian military officers will reportedly be named and charged for their role in shooting down MH17, killing all 298 people on board, before being commit…
In search of the Russian brigade that supplied the Buk
This Wednesday, the Joint Investigation Team (JIT) will present new details about the investigation into the downing of the MH17 almost five years ago. What do we already know? And what does that say about the perpetrators? Reporter Gert-Jan Dennekamp went to look at the 53rd anti-aircraft brigade, the Russian unit held by the JIT responsible for delivering the Buk rocket fired from rebel territory in Eastern Ukraine. This 53rd brigade is stationed in Kursk in western Russia, just over a hundred kilometers from the border with Eastern Ukraine. It is May 7 of this year when the brigade is practicing for the big national holiday: the day of victory. The commander Sergey Muchayev is watching. Gert-Jan Dennekamp, a reporter, tried to ask Muchayev questions. Neither Muchayev nor others from the 53rd Brigade want to talk. For several years, the Russian Ministry of Defense has always provided the same answer: no military equipment has crossed the border. But in addition to the earlier evidence to the contrary presented by the JIT, the Russian newspaper Novaya Gazeta released new information a month ago. For example, the newspaper received a document announcing the transport of the Buk through Russia in June 2014. The regional military car inspection warns colleagues that a large convoy will travel south. Transport is filmed in different places on social media, because a convoy of about fifty vehicles stands out in Russia. According to the leaked document, a truck with registration number 4267 AH will also be part of the transport. This truck can be seen on photos taken between 23 and 25 June 2014. On the lowloader is the Buk, which will later turn up in Ukraine. The last photos of the transport are made some 30 kilometers from the border. From leaked documents it appears that at least 170 soldiers from the 53rd Brigade were brought to the border with Ukraine. Commander Muchayev also went with this unit.
Just Released From JIT: Investigators Say Flight MH17 Was Downed by Russian Army Unit – To Inform is to Influence
Malaysia Airlines flight 17, also called Malaysia Airlines flight MH17, flight of a passenger airliner that crashed and burned in eastern Ukraine on July 17, 2014. All 298 people on board, most of whom were citizens of the Netherlands, died in the crash. A Dutch inquiry determined that the aircraft was shot down by a…
Russian lawmakers back Putin on withdrawal from nuclear arms treaty | TheHill
Russian lawmakers on Tuesday voted to back President Vladimir Putin's exit from the Intermediate-Range Nuclear Forces (INF) treaty, The Associated Press reported.
US to Russia on Nuke Experiments: Do as We Say, Not as We Do | WIRED
The US is quietly ramping up its plutonium experiments even as Washington raises concerns about Russian testing.
House Democrats Want To Kill This More Useable Nuke. They're Right. – Defense One
There are no good arguments for the W76-2 warhead, and quite a few good ones against.
Russia's Most Modern Warship And Its Escorts Have Entered The Caribbean Sea – The Drive
One of Russia's most modern warships, the first-in-class Project 22350 frigate Admiral Gorshkov is in the Caribbean, which might incite the ire of the United States, especially if it also makes a visit to a port in Venezuela, where the U.S. government and Russia continue to support competing political factions. Wherever it sails, its impact might be somewhat muted by the fact that the rest of its flotilla consists of three support ships, including a heavy tug that often shadowed the Russian Navy's accident-prone and now indefinitely out of commission aircraft carrier Admiral Kuznetsov.
UAWire – Russian military: US B-52 strategic bombers intercepted near Russia's borders
Russian Ministry of Defense stated that Russian Su-27 fighter jets intercepted several strategic bombers of the US air force, which approaching Russian borders in the Black and Baltic sea, reports RIA Novosti News Agency. The military department of Russia noted that there had been no violations of the Russian border. It is not the first time that the American strategic bombers fly near Russian borders. In March, a strategic B-52 bomber flew over the Baltic sea. Russian Su-27 bomber intercepted it "at a considerable distance" from the Russian border, reported Russian Defense Ministry. Later, the bomber changed its flight route to stay away from the border. The Kremlin called the flights of US bombers near the Russian borders the cause of increased tension. "Such actions of the United States do not lead to strengthening security and stability in the region that is close to the Russian borders," — said the representative of Russian President Dmitry Peskov.
Interesting cockpit video shows a Russian fighter running up on a US B-52 bomber | Business Insider
The Russian Defence Ministry released a video recorded from the cockpit of an Su-27 fighter as it raced after a US Air Force B-52 Stratofortress heavy long-range bomber.
U.S. Navy MH-60R helicopter launches Hellfire missile off the coast of Lithuania – Defence Blog
A U.S. Navy MH-60R Seahawk helicopter assigned to the "Spartans" of Helicopter Maritime Strike Squadron (HSM) 70 conducted launch of AGM-114N Hellfire missile off the coast of Lithuania during exercise Baltic Operations (BALTOPS) 2019. BALTOPS 2019 is the premier annual maritime-focused exercise in the Baltic Region and one of the largest exercises in northern Europe, practicing the integration of allied and partner naval forces. "I have done BALTOPS many times before," said Danish Cmdr. Michael Madsen, SNMG1 Staff Planning Officer. "Each year it evolves into something bigger and better than the year before – more ships, more nations, and more complex training evolutions." In an operation combining air defense, surface and anti-subsurface warfare, mine countermeasures, and amphibious operations involving 50 warships, 36 aircraft, two submarines and 8,600 personnel, effective communication is key to safety, especially when Hellfire missiles are shot off the coastline of Lithuania from a U.S. MH-60R Seahawk. "The missile shoot was a resounding success," said Lt. Cmdr. Patrick Miller, Air Boss of the Spartans of Helicopter Maritime Strike Squadron (HSM) 70 Detachment ONE and SNMG1 Staff Helicopter Element Coordinator. "During the shoot, Spartan aircrew communicated with Lithuanian Joint Terminal Attack Controllers onboard a range safety boat utilizing joint tactics and procedures. The interoperability of communications highlighted the importance of building and maintaining these relationships and directly contributed to both targets being successfully destroyed."
UAWire – Warsaw: US military will be stationed in Poland to contain threat from Russia
Polish Minister of Defense Mariusz Blaschak said the US troops will be stationed at six military bases in the East of the country, reports Polskie Radio. According to him, NATO forces are ready to contain a possible military threat, mainly from Russia. Blaschak said that Warsaw and Washington will decide on the exact location of US troops in a separate agreement. Last week, the presidents of the United States and Poland agreed to transfer thousands of American soldiers and a squad of reconnaissance drones to Poland from Germany. Warsaw will build a military airfield for that purpose. US President Donald Trump said that this action will help to protect Poland from possible aggression from Russia. Moscow called these charges as far-fetched, and it was noted that the plans of the US and Poland "escalate military tension" in the region and contradict the agreements of Russia and NATO.
How Not To Prevent a Cyberwar With Russia | WIRED
Former cybersecurity officials warn against a path of aggression that could inflame cyberwar rather than deter it.
UAWire – Russia claims it prevented US cyber attacks on its infrastructure
Russia has identified and suppressed US attempts to commit cyber attacks on infrastructure management systems, Russian news agencies RIA Novosti …
Are Russian space satellites failing? It's now harder to find out | Ars Technica
Information about satellite health will now be "For Official Use Only."
Reuben Johnson | Russian EW Weaknesses Endure While Other Nations Innovate | Defense News: Aviation International News
Russia's EW system development has failed to change direction to account for inherent weaknesses.
Window on Eurasia — New Series: First Soviet Atomic Bomb was 'Exact Copy' of US Original, SVR Officer Said Before His Death
Paul Goble Staunton, June 18 – It has long been common knowledge that Soviet espionage efforts directed at the US program that produced the first atomic bomb allowed Moscow to build its own more quickly than would have otherwise been the case. But a Soviet intelligence agent says that in the case of the first atomic bomb, Moscow's spying did more than just help the Soviet effort. Instead, according to Col. Vladimir Galkin who died two years ago, the Soviets "copied" what the Americans had done down to the last detail, a statement that elevates the role of Soviet agents, magnifies the guilt of US spies who worked with them, and reduces the importance of the Soviet scientists involved (versia.ru/kak-kgb-poxishhal-za-granicej-texnicheskie-sekrety).Galkin told Versiya before his death that all this remained secret and very sensitive but he clearly wanted to share a report about something he was very proud of. He was certainly in a position to know: he was an assistant to the Department T (Scientific-Intelligence) of the SVR and worked abroad under the cover of Soviet foreign trade activities in Belgium and Portugal. Adding to Galkin's credibility on this point is the following remark he made: "Our first bomb we completely copied from the American one, but this was the first and last time. Subsequently, all our developments were original." Moreover, an atomic bomb is so complicated that one can't easily build it with plans alone. "Therefore," he argued, "to say that our scholars did nothing and that the intelligence service achieved everything would, I repeat, be a mistake." He said that to the best of his knowledge, those Americans like Fuchs and the Rozenbergs who provided information to the Soviet agents did so "exclusively for ideological reasons." They were members of the American communist party and they believed that it would be wrong for only one country to have such weapons. "I do not exclude the possibility," he added, "that at the same time the Soviet intelligence service could have had agents about which it is still not time to speak" who sold the American secrets for money, "but the Rozenbergs and Fuchs did not take a cent from the USSR." In other comments, Galkin said that in most cases money played a key role in Soviet recruitment of agents abroad; but he added that sometimes Moscow used false flag operations to do so. Thus, in one case, the Soviets recruited a Jew by telling him that he was working for the Israelis, something the Jew in question felt was entirely appropriate. The former SVR officer described other aspects of the Soviet intelligence business in the last decades of the USSR. He provides some fresh details but most of what he says is common ground in the intelligence literature of the West and even in the memoirs of Soviet intelligence operatives. He remarked that he was once arrested in the US during a business trip there. "The FBI," he said, "tried too accuse me of attempting to engage in espionage against the US, although by that time I had not been in the SVR for four years." He was told that he could be set up as Oleg Kalugin had been but said that he considered Kalugin a traitor and wasn't interested. The most interesting question about Galkin's comments concerning espionage and the building of the Soviet Union's first atomic bomb is why is this being published now. The most likely explanation is that at a time when a KGB veteran is Russian president, this emphasis on the role of spies as opposed to scientists is something the Kremlin wants or doesn't oppose. And that tilt in Moscow may matter more in terms of what the Russian government is doing now and plans to do in the future than this resuscitation of a case that after all occurred more than 70 years ago.
Window on Eurasia — New Series: The West Now Ultimate 'Outside Agitator' for Russian Officials
Paul Goble Staunton, June 18 – One of the guilty pleasures of reading the Russian media these days is that one feels very much like the old Jew who read anti-Semitic newspapers because he liked to see how powerful he and his people really are. Ever more often, Russian officials who won't take any responsibility for anything say the West, the ultimate "outside agitator," is to blame. The latest example, the suggestion by Penza Governor Ivan Belozertsev that the US is behind the clash between Roma and Russians, is so over the top that it has prompted Aleksey Polorotov of the Daily Storm portal to collect other examples (dailystorm.ru/vlast/etnicheskie-konflikty-gey-propaganda-mysli-olbrayt-i-spaysy-v-chem-eshche-rossiyskie-politiki-obvinyali-zapad). Among those he cites providing full citations to the ways they blame the US for Russia's problems:
Duma deputy Yevgeny Fedorov says that the US is behind the demonstrations in support of Ivan Golunov because it hopes to unleash "a color revolution." His Duma colleague Vitaly Milonov completely agrees. · Yevgeny Berezhnykh, the Federation Council representative to Russia's children's ombudsman, says the US is behind tolerance courses in schools that promote homosexuality.
Duma deputy Vladimir Fedorov from Kursk says "agents of the State Department" were behind raising the pension age to destabilize Russia.
LDPR leader Vladimir Zhirinovsky says that the US is responsible "for all the misfortunes" not only of Russia but of "the entire planet Earth."
Dmitry Rogozin says tha the US is behind all the problems of the Russian space program even though he also says that the Russian program is not dependent on the US.
Senator Elena Mizulina says that the US has penetrated the Federation Council and is behind efforts to besmirch her reputation.
Former Senator Aman Tuleyev says the US is behind the problems of the Kuzbass.
Viktor Ivanov, former head of the Russian government's anti-drug efforts, says the US is promoting drug use in Russia.
Nikolay Patrushev, secretary of the Security Council, says that the US wants to seize Russia's natural resources and take over Siberia since Russia doesn't know how to use it for the b benefit of the West.
Gennady Zyuganov, head of the KPRF, says that the West is behind Russia's economic crisis.
And former Samara Governor Nikolay Merkushkin surpasses everyone else by insisting that the US is seeking to implement the non-existence Dulles Plan and is working to divide up Russia into 32 parts, after which the name "Russia" will no longer be recalled.
Liliya Shevtsova, a leading Russian political commentator, tells Polorotov that "Russia's political system is genetically hostile to the West and therefore it is always easy for it to find in the West an enemy to blame. Such an approach, she says, "is a natural variant of the existence of autocratic power under conditions of a crisis and weak demands for a liberal alternative."
Window on Eurasia — New Series: Sanctions Matter Even if They Won't Change Putin's Policies Because Ending Them Would Lead to Disasters
Paul Goble Staunton, June 19 – Sanctions against Moscow for its violation of international law in Ukraine are important and worth maintaining as a statement of what the West stands for even if they won't change the policy of a dictator unlikely to be swayed by the impact they have on his people and may even allow him for a time at least to mobilize them on an anti-Western basis. And while the imposition and even strengthening of sanctions against Moscow regarding its actions in Crimea and the Donbass may not lead the current leader of the Russian Federation to change course, dropping them will have real consequences for him and for the influence of the West in support of international law. On the one hand, if sanctions are reduced because businesses in the West want profit and governments want to deal with Russia on other issues, Putin not only will have won this round simply by waiting the West out but will take it as a given that he can engage in other aggressive actions in the future – and get away with them when the Western democracies grow tired. If sanctions end, that will send a message to the peoples of Russia that the Kremlin has won, undercutting those many heroic people there who oppose the authoritarian Putin regime and who hope to build a very different Russia after he passes from the scene as he inevitably will. They will be weakened, and those who want to continue Putin's course will be strengthened. And on the other, if the sanctions are lifted, that will send another and even more profound message: the West is not prepared to stand up for its principles and consequently rogue leaders like Putin can get away with almost any violation of international norms as long as they have weapons that no one wants to see used. As a result, ever more countries will go nuclear on the assumption that having such weapons not only means "never having to say you're sorry" but also allows you to do what you want. Consequently, the sanctions against Putin's criminal behavior must be maintained not only in the hope that Russia will ultimately change but also so international law will triumph. These thoughts are prompted by Ukrainian commentator Vitaly Portnikov question today: "Are "Crimean sanctions are an instrument or a symbol?" a question prompted by Berlin's renewed commitment to maintain sanctions even as it allows Moscow back into PACE (ru.krymr.com/a/vitaliy-portnikov-krymskie-sankcii-instrument-ili-simvol/30008024.html). Sanctions are in fact both an instrument and a symbol, an instrument even if they do not change the policy of their immediate target quickly and a symbol of what the West is about both with regard to Russia, the rest of the world and not unimportantly itself. Tragically, those in the West who are prepared to give up all this in pursuit of short-term gains are growing in number. That is something dictators like Putin have long counted on. Most of them know that playing the long game will work for them because there will always be voices in the Western democracies who will call for reaching out and overcoming differences regardless of what those regimes have done. But the most important victories the West has won in the last half century have come precisely when it stood up for its principles and when because it did it could appeal to others to do the same rather than live in fear rather than when its leaders in the name of profit and convenience sold out. That is a point, as Portnikov makes clear, that needs to be repeated again and again.
Hundreds of Roma 'forcibly removed' from Russian village | World news | The Guardian
Governor blames tensions on US after about 650 believed evicted from Chemodanovka
Window on Eurasia — New Series: Was Departure of Roma from Chemodanovka 'Voluntary,' 'Forced,' or 'a Deportation'?
Paul Goble Staunton, June 18 – In the wake of this weekend's violence, all 900 Roma from there have now left Chemodanovka for locations beyond the border of Penza oblast. But there is now a debate as to how "voluntary" their departure was or whether as a result of official pressure, it rose to the level at which it could be described as "a deportation." Roma leader Artur Gorbatov said the Roma had moved on their own volition, desirous of avoiding further conflicts (rusmonitor.com/vsjo-cyganskoe-naselenie-pokinulo-chemodanovku-28-cygan-arestovano.html). But the Russias Newsru agency said their departure was "forced-voluntary" because officials made it clear they wanted them to leave and helped them to go by provi ding buses (newsru.com/russia/18jun2019/gypsy_penz.html). The After Empire portal, based abroad, however, described what has happened as the return to Russia of "ethnic deportations" (afterempire.info/2019/06/18/deportacija/). It cited the words of Sergey Fadeyev, a leader of a rural soviet, that all the Roma had been compelled to go and that they will not be returning anytime soon. The Roma were supplied with buses and all Roma were put on them to go tot Volgograd Oblast where the local Roma diaspora agreed to receive them, Fadeyev said. He continued that they were "forced" to get on the buses, although apparently some went of their own volition out of fear of further violence. Fadeyev then told journalists that the property the Roma had left behind would be disposed of once officials figured out who really owned it, implying that it probably doesn't belong to them at least any longer. "How does this differ from the total deportations in Stalin's time of the Chechens, Kalmyks, Meskhetian Turks, Crimean Tatars and others, when the entire ethnic community is held responsible for the actions of some of its members?" the editors of After Empire ask. The only difference is tin these "more humane times," they are carried off in buses, not cattle cars. Very shortly after Fadyev made his statement to the media, his immediate boss, Vyacheslav Fomichyov, the head of the Bessonovsky district, declared that there had been no deportation. Indeed, according to him, there had been no buses at all. Fadeyev for his part quickly backpedaled taking back everything he had said earlier. The only question, one the answer to which is likely to emerge in the coming days, is when he was telling the truth: before Fomichyov intervened or afterwards? In fact, the deportation of ethnic groups did not end with the death of Stalin as many imagine. In March 1970, 17 years after Stalin's death, the Soviet regime deported the entire Yagnob people, more than 10,000 in all, from their homeland in highland Daghestan to the lowlands to ensure better control of the border. They were moved by helicopter but just as those before and after them, they were compelled to leave and many who left suffered and even died as a result (windowoneurasia2.blogspot.com/2015/10/yagnobs-last-nation-soviets-deported.html). It now appears that post-Soviet Russia has continued this horrific tradition with the Roma.
Window on Eurasia — New Series: Moscow's Failure in the Arctic Only Highlights Its Mistaken Approach to Russia as a Whole, Nifontova Says
Paul Goble Staunton, June 18 – For more than ten years, Moscow has been talking about the development of the Arctic regions of Russia, but it has achieved few results because it has approached that region as if it were like any other and has assumed that market forces alone will solve the problems of the North, Margarita Nifontova says. To be sure, the independent journalist writes in Nezavisimaya gazeta, there has been some improvement in the defense network in the north, icebreakers have been built, and even some additional money for state programs, "but where is the sense in all this" when the people of the region continue to flee (ng.ru/ideas/2019-06-17/7_7599_ideas1.html). Settlements in the Russian Arctic ever more often "recall films about the Apocalypse, with cosmically high prices for goods, low pay, and infrastructure that isn't in practice developing at all." There is no vision of what should be true there 20 or even better 50 years from now. And the center's interventions often backfire. But of course, this is true "not only in the Arctic. That is how things have taken shape in the most recent period of the history of our country where the main thing is not real results of any work but rather immediate hype and the appearance of something having been done," along with an overreliance on market forces that can't address everything. "It is possible, Nifontova says, that such an approach works "somewhere" but it doesn't work in the Arctic. Moscow needs to take its specific conditions into account just as it must but doesn't take into account the enormous variations across the entire country but instead acts as if one size, defined by the market, fits all. The independent journalist focuses on the situation in the Arctic region of the Sakha Republic, where population has fallen by more than half since 1991 and ever more people are leaving because there is no way the market can support a larger population and the government does not have the means or interest in compensating. Her specific figures are devastating, and she insists that what she says about the Arctic zone of Sakha is true of the Russian Arctic from Finland to the Bering Straits. And she ciets the words of Vyacheslav Shtyrov, the former header of Sakha who now chairs the Russian Council on the Arctic and Antarctic. "The ideology of economic liberalism dominating at the government level," Shtyrov says, "presupposes a standard normative-legal approach to all the macro-regions of the country. It is thought that the rational territorial location of productive forces will be automatically guaranteed by the actions of the market." "But the realization of this ideology in our country, with its enormous natural-climatic and economic-geographic diversity of its regions leads to a direct threat to the territorial integrity of the Russian state," he continues. Nifontova says she doesn't want to overdramatize the situation, "but if the current course toward 'mastering the Arctic' continues unchanged, then nothing will remain there. And those workers who will be used to exploit its natural wealth won't need to be Russians." Others will take advantage of the situation.
Window on Eurasia — New Series: Russians aren't Buying Putin T-Shirts Anymore, Solovey Says, The Clearest Indication of How Much They've Changed
Paul Goble Staunton, June 18 – A year ago, Russians were complaining about many things, but they were still buying and wearing Putin T-shirts, Valery Solovey observes. This year, they aren't – and in many cases, street vendors aren't even offering such shirts for sale because of low or even non-existent demand. That is a better indication of the fundamental shift in public attitudes than any poll, he says, a shift that suggests Russians will be ever more prepared to protest, that protests will grow more frequent and larger, and that the siloviki will be overwhelmed and won't behave as they did a week ago (activist.msk.ru/2019/06/gotovnost-k-mobilizatsii-bolshe-chem-polgoda-nazad.html). There aren't that many police and OMON officers in Moscow, the MGIMO expert continues. They may be willing to wade into crowds of a few thousand and arrest hundreds; but if the size of the demonstration grows to 20 or 25 thousand, they won't be ready to do so. And that will mean that the next round of protests will be even larger as people lose their fear. The powers that be either through stupidity or some other reason are the leading cause of all this, Solovey says, something that brings to mind the old Soviet anecdote that on the 70th anniversary of the October Revolution, it was decided to "award Nicholas II posthumously the Order of Lenin for creating a revolutionary situation." Putin has created a revolutionary situation by insisting that the president is responsible for everything. Not only does that get officials off the hook if they begin to peel away, but it means that the population can reach the conclusion that in fact what he says is true and that therefore he is to blame because he is responsible. That too means, Solovey argues, that with time – and it is a matter of weeks or months, not longer, he suggests – people are going to blame Putin for the situations they complain of, especially as he has lost the aura of being above it all after his mistaken decision to reverse himself and support the raising of the pension age. Among his other comments, the MGIMO makes one that may prove to be especially prophetic about the direction Russia is now moving: He suggests that next year, "not in the fir thalf but in the second, closer to the end we will see" the regional authorities begin to make use of protests in their areas to put pressure on Moscow. That is what occurred in the last two years of Soviet power. If it happens again, the future of the Russian Federation in its current incarnation will be very much in doubt.
Window on Eurasia — New Series: Russian Population May Fall Below 100 Million by 2078, UN Experts Say
Paul Goble Staunton, June 18 – A United Nations commission concludes that 60 years from now, the population of the Russian Federation could decline to 99.7 million if pessimistic trends continue or increased by as much as 15 million under the most optimistic assumptions, the RBC news agency reports (rbc.ru/society/17/06/2019/5d07d53b9a794765be96dfa3?from=newsfeed). The UN's median figure for Russia in 2078, the report says, is 127.5 million, almost 20 million fewer than today. The study also reported that Russia still has one of the greatest gender imbalances of any country on earth with only 86.4 men for every 100 women and that the median age of Russians, now 39.6, will rise to 44 by 2035 and then remain at that level. These changes mean, the UN says, that the number of pensioners and children per 100 working age adults will rise from 51.2 in 2020 and exceed 60 by 2045, making it far more difficult to support existing programs for children and the elderly. Life expectancy will change little, rising from 72 years from birth now to 73 years by 2030 before levelling off. And the UN experts give the following figures for the number of births. Between 2015 and 2020, there will be 9.29 million newborns, a figure that will fall too 7.08 million in 2030-2035 before beginning to rise again under most of the assumptions the authors of the study have made. The enormous range in the projected size of the Russian population 60 years from now highlights the enormous difficulties involved in making such projections. There are simply too many variables for a more precise prediction. But these UN figures are anything but the rosy ones the Kremlin offers, and consequently, these numbers have sparked a new wave of dismay.
'Whalefare': The 'Russian Spy' Beluga Is In Unsure Waters
A seemingly lost Beluga whale — who some think was trained for Russian "special ops" — cannot feed itself and is being cared for in Norwegian waters, where he has become a tourist attraction.
UAWire – Belgian officer dismissed on suspicion of ties with Russia
The Belgian security forces dismissed an officer suspected of having links to a Russian oligarch. The officer himself claimed that he "was not given the opportunity to explain his business connections", Radio Liberty reported, referencing the local press. It should be noted that the officer was recruited in 2004. He had experience in international trade with one of the republics of the former USSR. He was granted access to documents classified as "secret". "However, his communication with one particular Russian businessman aroused suspicions in the Belgian state security service. Military intelligence also led an investigation into the matter. As a result, the officer was fired. He claimed that he was "not given the opportunity to explain his business ties", according to reports. Thus, last January in Belgium, the head of military counterintelligence Clement Vandenborre, who was suspected of spying for the Russian Federation, was removed from office.
Distrust of U.S. Propels Turkey's Russian Missile Purchase – Bloomberg
Turkey has dug in on buying a Russian missile-defense system in defiance of threatened U.S. sanctions because trust in Washington has broken down, three Turkish officials said.
Moldovan Foreign Minister Says Coalition United On Economy, But Future Uncertain
Moldova's new coalition government is more united by its desire to improve economic growth and battle corruption than it is divided by its foreign policy views, the country's top diplomat says.
DOD Announces $250M to Ukraine > U.S. DEPARTMENT OF DEFENSE > News Release View
The Department of Defense announced today plans to provide $250 million to Ukraine in security cooperation funds for additional training, equipment, and advisory efforts to build the capacity of Ukraine's armed forces. This reaffirms the long-standing defense relationship between the United States and Ukraine and will bring total U.S. security assistance to Ukraine to $1.5 billion since 2014. The new funds will provide equipment to support ongoing training programs and operational needs, including capabilities to enhance: maritime situational awareness and operations as part of ongoing U.S. efforts to increase support for Ukraine's Navy and Naval Infantry; the defensive capacity and survivability of Ukraine's Land and Special Operations Forces through the provision of sniper rifles, rocket-propelled grenade launchers, and counter-artillery radars; command and control; electronic warfare detection and secure communications; military mobility; night vision; and, military medical treatment. This security cooperation is made possible by Ukraine's continued progress on the adoption of key defense institutional reforms to align Ukraine's national security architecture with Euro-Atlantic principles. The United States remains committed to helping Ukraine implement provisions of Ukraine's 2018 Law on National Security to strengthen democratic civilian control of the military, promote command and control reforms, enhance transparency and accountability in acquisition and budgeting, and advance defense industry reforms. These reforms will bolster Ukraine's ability to defend its territorial integrity in support of a secure, prosperous, democratic, and free Ukraine.
Pentagon To Give Additional $250 Million In Military Aid To Ukraine
The U.S. Department of Defense says it plans to provide $250 million to enhance Ukraine's military capabilities as the nation continues to battle Russia-backed separatists in its eastern regions.
Pentagon Gives More Support To Kyiv As Volker Says Kremlin Not Ready To End War
The U.S. Department of Defense will provide $250 million to enhance Ukraine's military capabilities as the nation continues to battle Russia-backed separatists in its eastern regions.
US announces $250m in military aid to Ukraine | Ukraine News | Al Jazeera
Pentagon renews commitments to Ukraine in struggle against Moscow-backed rebels.
Pentagon Aid & Ukrainian Military — U.S. to Give $250 Million in Aid, Weapons to Military | National Review
The Trump administration on Tuesday announced plans to provide an additional $250 million in lethal weapons and aid to the Ukrainian military.
U.S. Congress approves security assistance package for Ukraine for 2019 through Pentagon worth $250 mln
The U.S. Congress has approved the entire security assistance package in the amount of $ 250 million, which should be provided to Ukraine in 2019 through the Pentagon to strengthen national security and defense, the Ukrainian embassy in Washington has reported.
Hearing | Hearings | United States Senate Committee on Foreign Relations
Kurt Volker Special Representative for Ukraine Negotiations U.S. Department of State Washington , DC
Kurt Volker Testimony | United States Senate Committee on Foreign Relations [PDF]
Senate Foreign Relations Committee Subcommittee on Europe and Regional Security Cooperation Hearing "Five Years After the Revolution of Dignity: Ukraine's Progress/Russia's Malign Activities" June 18, 2019 Special Representative for Ukraine Negotiations Kurt Volker
Volker ready for contacts with Russian side, although he does not see its readiness to resolve Donbas conflict
U.S. Special Representative for Ukraine Negotiations Kurt Volker once again stated that he would like to hold a meeting with the Russian side, noting that he does not yet see Moscow's desire to resolve the conflict in Donbas.
Volker: Russia "main obstacle" to implementing Minsk agreements – news politics | UNIAN
Over the past five years, nearly 13,000 people were killed in Donbas and 40,000 were injured in hostilities, according to U.S. State Department Special Representative for Ukraine Negotiations Kurt Volker who spoke at a hearing in the Senate Foreign Relations Committee. The Special Representative noted that the Kremlin had created one of the worst humanitarian crises since the wars in the Balkans in 1990s.
Volker explains importance of Minsk agreements
The only thing that hinders the Minsk agreements is the lack of political will of the Russian Federation to fulfill them. — Ukrinform.
Volker to visit Ukraine in coming weeks
U.S. Special Representative for Ukraine Negotiations Kurt Volker has said he intends to visit Kyiv in the coming weeks, and this visit will precede the talks between the presidents of Ukraine and the United States in Washington. — Ukrinform.
Russia has finally lost opportunity to return Ukraine to empire – Volker
The Kremlin's attempts to bring Ukraine under its influence and make it part of a "Russian Empire" will not succeed, because the Ukrainian people will not want this, U.S. Special Representative for Ukraine Negotiations Kurt Volker has said. — Ukrinform.
U.S. should give Ukraine more Javelins – Herbst
The response of the West to Russian aggression against Ukraine, which includes assistance to the Ukrainian army, has been essential and substantial but not as effective as it could be. — Ukrinform.
British steel: What the West and Ukraine expect from Boris Johnson?
British conservatives give a chance for becoming Prime Minister to an ardent Euroskeptic, an erudite and eccentric politician, who is popular among conservative social movements.
Matti Maasikas to become new EU Ambassador in Ukraine
The Estonian diplomat will replace Hugh Mingarelli who served in this office since July 2016
UAWire – Macron does not want Russia completely excluded from Council of Europe
During a joint press conference with Ukrainian President Volodymyr Zelensky, French President Emmanuel Macron said that he intends to prevent a full withdrawal of Russia from the Council of Europe. He also said that restricting the rights of the Russian Delegation in the Parliamentary Assembly of the Council of Europe (PACE) cannot be considered as a sanction against Russia for its aggression against Ukraine. "There are matters of sanctions on Russia, and in this regard France is adhering to its policy, that they must be continued, until the conditions are met. But as for sanctions in the Council of Europe, it is actually not the Russian government that suffers from these sanctions, but the citizens of Russia," said Macron, as cited by Interfax-Ukraine. The French president pointed out that Russia's membership in the Council of Europe gives Russian citizens the opportunity to file lawsuits against Russia if their rights are infringed. "If Russia withdraws, or is excluded from the Council of Europe, that will be impossible. That is why under Finland's presidency we began the consultation in order to fully reinstate Russia, so that it can, firstly, pay contributions, while doing nothing as an active member," Macron said. "We want to avoid a full withdrawal of Russia from the Council of Europe, because we believe that this would primarily harm the interests of Russia's citizens, and we want to ensure that they have the opportunity to defend their rights," the French president added. Ukrainian President Volodymyr Zelensky, however, said that he does not see any reason to reinstate Russia's PACE membership, since it has not met the necessary conditions. "We cannot talk about lifting sanctions, in my opinion, until Ukraine has regained complete control of its territories. We are protecting our sovereignty. And sanctions, by the way, protect Ukraine's sovereignty," Zelensky said. Russia's right to vote in the PACE was taken away in 2014 after it occupied Crimea. At the same time, Russia stopped paying its membership contributions to the organization. In the following years, it has been seeking to be reinstated. On 3 June, a PACE committee adopted a draft resolution to grant the Russian delegation the necessary powers to participate in the session in June.
Explainer: Will Russia Return To PACE Next Week?
On June 24, the Parliamentary Assembly of the Council of Europe (PACE) will begin its summer session in Strasbourg and it is expected to vote on a report that could welcome Russia back to the chamb…
Merkel Backs Extending Russia Sanctions During Ukrainian President's Visit
German Chancellor Angela Merkel expressed her country's backing for extending sanctions against Russia as she met with Ukrainian President Volodymyr Zelenskiy in Berlin.
Volodymyr Zelenskyy and Angela Merkel discussed ways to release Ukrainian sailors and other captives — Official website of the President of Ukraine
During an official visit to Germany, President of Ukraine Volodymyr Zelenskyy and Federal Chancellor of Germany Angela Merkel discussed ways to release Ukrainian sailors and other Ukrainians in Russian captivity. "We have discussed an acute issue of the release of our military sailors and other Ukrainians in Russian prisons. The authority and international influence of Germany brings hope for a prompt solution to this issue," the President said during a briefing with Angela Merkel in Berlin. The Head of State also noted that an exchange of views had been held on the coordination of joint actions and cooperation between Ukraine and Germany in the framework of the United Nations and other international organizations. Volodymyr Zelenskyy is hopeful that Germany will support the European and Euro-Atlantic aspirations of Ukraine.
Merkel backs Ukraine′s Zelenskiy in Russia dispute | News | DW | 18.06.2019
The Ukrainian president has vowed to push his country towards EU and NATO accession. German Chancellor Angela Merkel has backed his calls for maintaining sanctions against Russia.
After visibly shaking, Angela Merkel says she's 'very well' – CNN
Angela Merkel has said that she is doing "very well" after she was seen shaking during a welcome ceremony on Tuesday, suggesting that dehydration was to blame.
Merkel: EU not to lift anti-Russian sanctions until Crimea returned to Ukraine – news politics | UNIAN
German Chancellor Angela Merkel says the European Union will not lift sanctions against the Russian Federation until Crimea is returned to Ukraine. Germany supports Ukraine's territorial integrity.
Zelensky invites EU politicians calling for lifting of sanctions on Russia to visit Donbas
Ukrainian President Volodymyr Zelensky has said that international sanctions against the Russian Federation are the only bloodless way of returning peace and called on supporters of lifting the sanctions to visit Donbas. — Ukrinform.
President of Ukraine met with the leadership of the CDU and Alliance 90/The Greens — Official website of the President of Ukraine
The Head of State assured German politicians of holding the reforms that would ensure the rule of law and fair justice, as well as improving the investment climate.
Sanctions are the only bloodless way to restore peace on European continent, – Zelensky
Keeping the anti-Russian sanctions is the only bloodless way to restore peace at the European continent. President of Ukraine Volodymyr Zelensky said this during his joint briefing with German Chancellor Angela Merkel. He addressed the German politicians and MPs that stand for canceling the sanctions against the Kremlin. ' I know about the calls of certain politicians to the representatives of Germany's large business… about the necessity to lift the sanctions and restore the business activity with Russia. Using this opportunity, I'd like to turn to them now. We did not start this war, but we dream and we fight for it to be over every day', he said. 'We don't want our European partners to suffer from sanctions, as they decided to stand with us to restore the right and justice in Europe. But this is the only bloodless way to restore peace on the continent, and it should be walked right till the end', Zelensky concluded.
Merkel: Sanctions on Russia can be lifted only after restoration of Ukraine's territorial integrity
Sanctions imposed on Russia can be lifted only after the full restoration of Ukraine's territorial integrity. — Ukrinform.
UAWire – Germany urges the Russia to continue gas transit through Ukraine after 2019
Germany stressed how important it is to maintain gas transit through Ukraine after 2019, when the current contract expires, said a …
Klimkin on U.S. Chargé d'Affaires Taylor: Old friends are better than new ones
Ukrainian Foreign Minister Pavlo Klimkin welcomes the appointment of Ambassador William Taylor as U.S. Charge d'affaires to Ukraine.
Klimkin considers Zelensky's visit to Paris, Berlin 'armed reconnaissance'
Ukrainian Foreign Minister Pavlo Klimkin has said President Volodymyr Zelensky's visits to France and Germany will determine the intention of both countries in the future to defend Ukraine's territorial integrity. "People ask why I called Zelensky's visit to Paris and Berlin 'armed reconnaissance.' Because much depends on the visit, including the desire of Macron and Merkel to influence the return of Russia's delegation to the Parliamentary Assembly of the Council of Europe (PACE), an array of gas-related deals, their shared approach to the fate of Russia-occupied Ukrainian territory and, most importantly, their desire to defend it," Klimkin said on Facebook on Tuesday. Klimkin also said German and French political circles are made up not only of Ukraine's friends, although they account for the majority. "It is very important to keep this balance," Klimkin said. As reported, Zelensky on June 17 paid an official visit to France. On June 18, Zelensky and German Chancellor Angela Merkel are discussing the Minsk agreements and reforms in Ukraine, according to Germany's Deputy Government Spokeswoman Ulrike Demmer.
Klimkin tells how Putin sought to exploit captured Ukrainian sailors – news politics | UNIAN
Ukrainian Foreign Minister Pavel Klimkin believes that Russia uses the Ukrainian sailors captured near the Kerch Strait in November last year to achieve their goals in the international arena, particularly in international disputes with Ukraine. The foreign minister hopes that with the broad international support, Ukrainian sailors will be ultimately released and brought back home.
Russia planning to send Surkov to Normandy Four talks – news politics | UNIAN
Russian presidential spokesman Dmitry Peskov has said the agenda for the meeting of aides to the heads of state of the Normandy format countries (Ukraine, Germany, France, and Russia) is just being formed and this will be a "synchronization" effort. Russia will be represented by either presidential aide Yury Ushakov or Russian presidential aide Vladislav Surkov.
Russia doubles number of weapons in Crimea since 2014
The Russian Federation destroys the European arms control system and has significantly increased its military presence in Crimea, violating the Vienna Document 2011. — Ukrinform.
Russia-Imposed Authorities In Crimea Search More Crimean Tatars' Homes
Police in Ukraine's Russia-occupied Crimea region have searched the homes of a Crimean Tatar activist and his mother — the latest in an ongoing crackdown by Russian authorities against members of …
Russian court sentences defendants in first 'Hizb ut-Tahrir case'
The court in Russian city of Rostov-on-Don found guilty the defendants in the first Simferopol "Hizb ut-Tahrir" case in organizing or participating in the activities of a terrorist organization. — Ukrinform.
One KIA, six WIA in Donbas in past 24 hours – JFO HQ
Russia's hybrid military forces on Tuesday shelled Ukrainian army positions in Donbas, with one Ukrainian soldier reported as killed in action (KIA), another six Ukrainian soldiers reported as wounded in action (WIA), the press centre of the Joint Forces Operation (JFO) has reported.
Ukraine reports five WIAs amid 11 enemy attacks in Donbas on Tuesday – news war | UNIAN
Russia's hybrid military forces on Tuesday mounted 11 attacks on Ukrainian army positions in Donbas, eastern Ukraine, with five Ukrainian soldiers reported as wounded in action (WIA). The adversary saw an adequate response to every shelling, Ukraine's Joint Forces report.
Russian-led forces in Donbas shell residential areas in Zolote-4 settlement (Photo) – news war | UNIAN
The Ukrainian Joint Forces Operation's (JFO) press service reports that Russian-occupation forces in Donbas have shelled the village of Zolote-4 in Luhansk region, eastern Ukraine, using anti-tank guided missiles (ATGMs). The enemy fired five times using ATGMs at about 14:00 Kyiv time on June 18.
Kyiv Says One Ukrainian Soldier Killed In Clashes With Russian-Backed Separatists
Ukraine's government says one of its soldiers has been killed and six others wounded in clashes with Russia-backed separatists in the eastern part of the country.
Russian-led forces strike from residential Donetsk
Ukrainian Defense Ministry spokesman Oleksandr Motuzianyk has reported that Russian occupation forces are provoking Ukrainian Joint Forces to return artillery fire from residential neighborhoods in Donetsk. — Ukrinform.
JFO commander and OSCE delegation discuss bilateral ceasefire
Ukrainian Joint Forces Commander Oleksandr Syrsky met with the OSCE SMM delegation to discuss a bilateral ceasefire in Donbas, the JFO press center has reported on its Facebook page. — Ukrinform.
Russia keeps 82,000 troops in Donbas, Crimea and on border with Ukraine, – General Staff of Ukraine's Armed Forces
Russia holds 82,000 servicemen on border with Ukraine
Agreement to swap captives, including Sentsov, broken after Zakharchenko's murder – Medvedchuk
An agreement to swap detainees and prisoners, among them Ukrainian film director Oleh Sentsov, was practically achieved but fell through after the killing of self-proclaimed Donetsk People's Republic (DPR) head Alexander Zakharchenko, Ukrainian opposition politician Viktor Medvedchuk said.
UAWire – Russian media: Ukrainian Security Service was behind Zakharchenko assassination
The so-called "intelligence agency" of the Donetsk People's Republic (DPR) believes that the assassination of DPR ringleader Aleksandr Zakharchenko was orchestrated by the Security Service of Ukraine (SBU), an anonymous representative of the "agency" told Russia 1 in an interview. According to the source, the SBU's 2nd department organizes operations in the DPR for the 5th directorate (counterintelligence department). The DPR "intelligence agency" claims to know the names of all the employees from that department who were "complicit" in the "crime" committed in the Donbas. The source identified one of the organizers of the "act of terror" in the DPR as Serhiy Motorin, head of the 5th directorate, who is supposedly originally from the Donbas, having served in Slovyansk. The agency believes that Motorin assisted in the planning of the mission to assassinate Alksandr Zakharchenko and Arseny "Motorola" Pavlov. The source also mentioned his agency's other suspects: the Ukrainian intelligence officers Vladislav Dolhozvyah and Andriy Mushta and agents Andriy "Swede" Baydal, Andriy Otenko and Damir Bashtannikov. The DPR intelligence agency claims to have arrested the agents Serhiy Beshta and Vladislav Zaytsev, who "provided information about their SBU supervisors". Those mentioned by name include SBU counterintelligence chief Roman Chernivsky and his deputies Maxym Popov and Oleksandr Poklad. DPR ringleader Aleksandr Zakharchenko was killed on 31 August last year in an explosion in a cafe in the center of Donetsk. The DPR immediately declared the incident an "act of terror" and held the SBU responsible.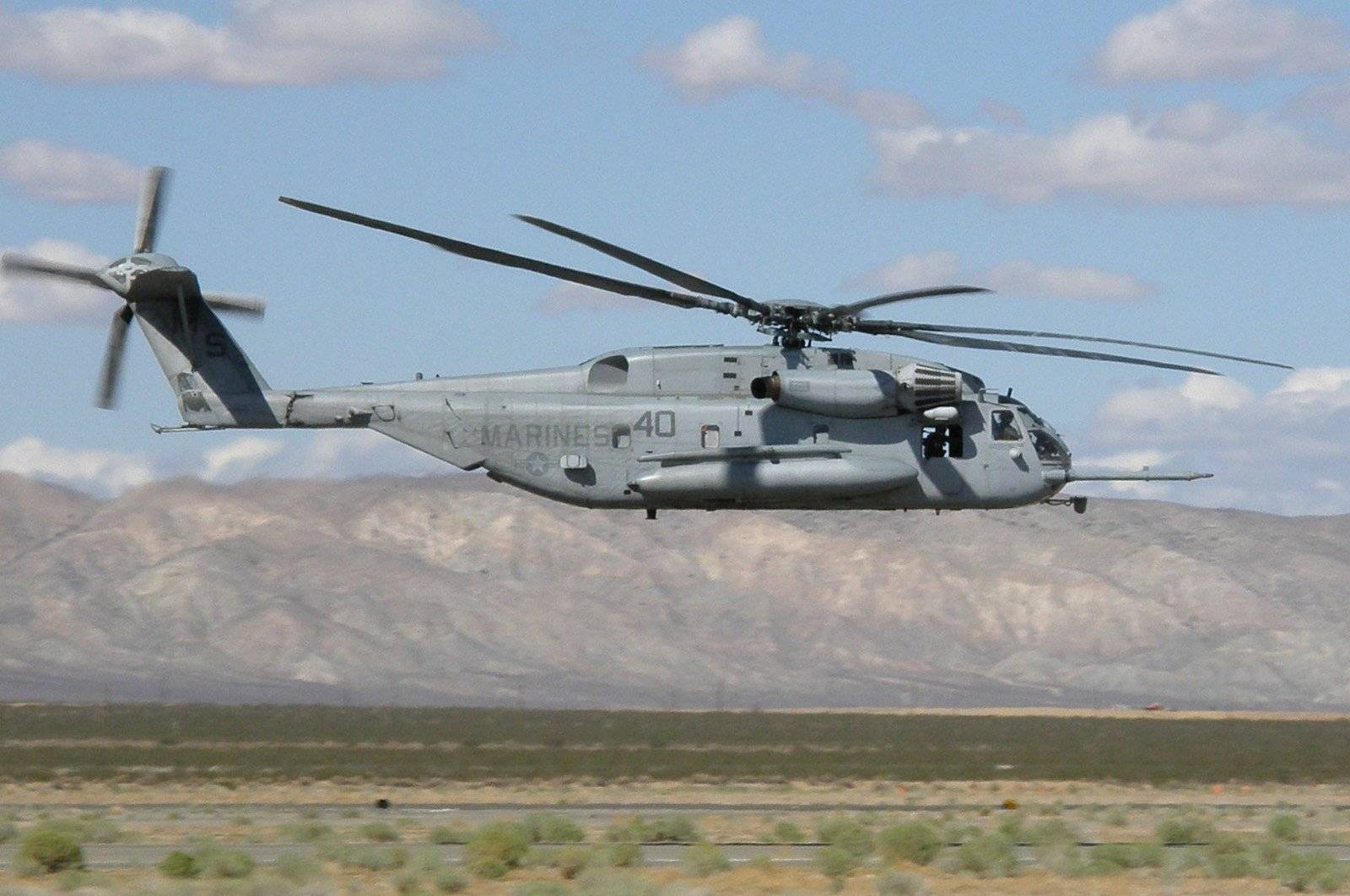 Motor Sich will develop a large transport helicopter
Ukrainian Motor Sich company plans to develop a new large-scale landing helicopter capable of raising 16 tons or carrying more than thirty paratroopers. On this, yesterday, June 17, Vyacheslav Boguslaev told Paris Air Show. " We go to another niche. We do not want to compete where it is already traditionally. Our helicopter will raise not 10 tons and not 13 tons, and 16 tons. He will carry not 18-20 paratroopers, but 32-36 For example, the Sikorsky CH-53E Super Stallion, which is the heaviest helicopter in the US armed forces, has 13.6 tons of internal load and 14.5 tons of exterior, with only 5 crew members capable of carrying 37 paratroopers (with 55 seats installed). The maximum take-off weight is over 30 tons. Sikorsky CH-53E Super Stallion The average transport helicopter Boeing CH-47F Chinook has a payload of 10 tons and can carry 32-35 paratroopers with a takeoff weight of 22 tons. Boeing CH-47F Chinook The main Ukrainian military landing-transport helicopter Mi-8 with a maximum take-off mass of 12-13 tons, has a carrying capacity of 4 tons and can carry 24 paratroopers. It is worth noting that Ukraine was equipped with the world's largest mass production helicopter MI-26, which has a carrying capacity of 20 tons and capable of transporting up to 85 soldiers with a maximum takeoff weight of 56 tons. All machines of this type have eventually been decommissioned.
KMDB's Heavy Wheeled Chassis | mil.in.ua
The previous article described the capabilities of the Ukrainian Defense Forces to create a heavy wheeled chassis for the needs of the Armed Forces. Also, information was provided on the already created two different wheel chassis, which at the same time can be purchased in the army, which will create a problem of unification. Now I would like to tell more about one of these chassis – the chassis was created by Kharkiv Design Bureau Morozov (KMDB). The heavy wheeled chassis for an operational-tactical missile complex was created by the Kharkiv design bureau, commissioned by the Yuzhnoye CB. The contract was signed in 2013: text of the State Audit Office And already in 2016, in the newspaper Dnieper KB "Designer" was published the first photo assembly self-propelled launcher: Key features of the KMDB wheel chassis: The KMDB's chassis is created by the experts of this design bureau on its own, it is not a copy of the heavy chassis MAZ (this opinion is often mentioned in Russian forums). The chassis was created as a base for various types of weapons and military equipment. But first of all as a chassis for OTRK. For OTRK "Hrim-2" three modifications have been developed: a universal SPU, a transport-charging machine, a charging machine. The chassis has five axles, of which two front and rear are rotary. This allows you to reduce the radius of rotation in a limited space, for example in urban construction. Suspension of the heavy wheelbase KMBM torsion. It is similar to the design on the suspension BTR-4, but more structurally complex, and is designed for the weight of the chassis OTRK. Behind the cabin are two compartments: motor and hardware. The hardware compartment contains the equipment for automatic top-linking, navigation system, launcher control system, and others. Also, an on-board power supply is a generator. German engine of DEUTZ company is installed in the engine compartment. The entire OTRK crew of three people is in an armored cabin. The location of the management bodies of the SPU, and the operators themselves in the same cabin with a driver's mechanic, is a very successful solution-this allows you to increase the free space on the chassis for the installation of armaments or equipment. At SPU OTRK, created on the basis of the heavy chassis of the KMDB, the designers paid much attention to the safety and comfort of the crew. The first division of the crew is equipped with air conditioning! The SPU cabin is armored (including armored glass), and with the observance of Soviet standards for the creation of military equipment – is equipped with a system of protection against damage. Also an interesting solution is a fire extinguishing system: it can be activated not only from the cabin but also from the outside. For this, from the outside of the SPU, there are special fire extinguishing activation panels: This is important when the OTRK battery is hit by an aircraft or artillery shell and the crew in the cabin is injured and can not turn on the fire extinguishing system. Then this can be done by any serviceman from the security or communications unit located nearby. For car movement at night or in difficult weather conditions, cab mounted cameras. They allow you to display images from the front half-sphere on the driver's display. Camcorders work day and night (infra-red): The designers also thought about masking the SPU. To reduce the "thermal trace", the exhaust pipe, which comes out near the second pair of wheels, was closed by a protective shield. It reduces thermal perceptibility: SPU OTRK will also be equipped with a special protective coating that will be installed on the car. This action-based coating is similar to the "Contrast" masking kit, but will have considerably higher rates, as opposed to "Contrast." In the photo you can see the rings on the body of the SPU – on these rings will be fixed masking cover: What models of technology can be created on the basis of the KMDB's chassis? CB "Pivdenne", which is now the owner of the design documentation for this chassis, plans to create missile complexes of various purposes at its base: At the present stage, including through the war, OPK enterprises have intensified the development and creation of new models of weapons and military equipment. The absence of a domestic heavy wheeled chassis already creates problems for the creation of new models. Especially heavy wheeled chassis is needed for new radar, rocket systems, counterbattery radar. On the example of the Russian weapons samples on the basis of the heavy wheelbase BAZ, it is possible to show the basic samples of military equipment that could be created on the chessboard of the KMDB: Also many other cars on this base. Prospects for serial production in Ukraine. Speaking about the chassis of the KMDB, it should be noted that the main problem with the creation of new models of military equipment based on the chassis of the HKB is the lack of serial production of this chassis. According to the representative of the KMDB, the mass production of this chassis can be arranged at any machine-building enterprise engaged in the production of such machinery. Since the design documentation on the chassis belongs to Pivdenne, it would be advisable to organize mass production of this chassis at the Yuzhmash plant, which, although it is not part of the Pivdenne CB, is the production satellite of this design office. Expanding serial production will only be possible if there is a chassis order, which will be profitable. This may be both a government order and a foreign contract. That is why the choice of a single wheeled chassis for the armed forces, in addition to unification, is also needed to order as many as possible of one type of wheeled chassis. If the army orders two types of wheeled chassis, for example, for 50 units, it will be less costly to manufacture than 100 units of the same type of chassis. Conclusion The wheel chassis of the KMDB are a significant achievement of Kharkiv designers. Like the BTR-4, and a promising BMP, heavy wheeled chassis were not designed and manufactured in the USSR. It was created from scratch. Both the Ukrainian Army and the Defense Forces need a heavy wheelbase. The leadership of the defense sector of the state responsible for military-technical policy must make a strategic decision on the choice of one base wheel chassis for the armed forces. This choice must be substantiated, and necessarily with competitive selection.
stailker | Airdropped Space Booster Zenit-1NL
Ukraine has passed tests of electronic warfare station (Photo, video) – news war | UNIAN
The first serial model of the electronic warfare station R-330KV1M, which was manufactured by the Proton Central Design Bureau, part of the Ukroboronprom state concern, was successfully tested at one of the testing grounds in Kharkiv region, according to the press service of Ukroboronprom. R-330KV1M is an automated shortwave e-warfare station, able to penetrate enemy radio communications at a distance of dozens of kilometers.
Ukraine, France plan to jointly produce patrol boats for border guards
Ukraine and France are planning to jointly produce patrol boats for border guards. — Ukrinform.
NSDC secretary and public activists discuss ways to reduce corruption in defense industry
Secretary of the National Security and Defense Council (NSDC) of Ukraine Oleksandr Danyliuk held a meeting with representatives of the Independent Defense Anticorruption Committee (NAKO), the NSDC press service has reported. — Ukrinform.
Ukrainian Lawmaker Who Reported On Crimea's Occupation Dies
Ukrainian lawmaker and journalist Dmytro Tymchuk has died from a gunshot wound that a fellow lawmaker says he sustained while cleaning a handgun.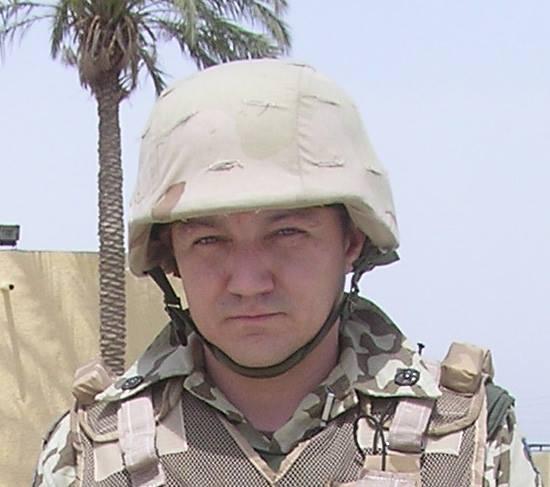 Police say Ukrainian MP, OSINT group coordinator Tymchuk could have been assassinated (Photo) – news ukraine | UNIAN
Police are considering different versions of the death of Ukrainian MP Dmytro Tymchuk, including an assassination. This was stated by the head of the National Police Sergei Knyazev in video commentary on Facebook. "Today, at 12:15, the National Police received a report about the death of Ukrainian MP Tymchuk. An investigative team is working at the scene. Head of the National Police in Kyiv Andriy Kryshchenko and the leadership of the prosecutor's office of Kyiv were also present at the scene. The death of Tymchuk has been confirmed. Previously, it was caused by a gunshot wound to the head," Chief of the National Police Serhiy Knyazev wrote on Facebook.
MIA: There are three versions of Tymchuk's death, including murder
The investigation into the death of the people's deputy, coordinator of the Information Resistance group Dmitry Tymchuk, is considering three versions of what happened. About this in the comment Gromadsky reported Director of Communication Department of the Ministry of Internal Affairs of Ukraine Artem Shevchenko. Currently, an operative-investigation team is working at the scene of the incident. "This is one of three things: either murder, or suicide, or careless handling of weapons," he said. According to the head of the National Police, Sergei Knyazev, at the time of the tragedy, the people's deputy was not alone. Therefore, now law enforcement officers are collecting evidence of neighbors and a citizen who was at that time in the apartment. AT comments UE police spokesman Jaroslav Trakalo noted that criminal proceedings are open under Article 115 of the Criminal Code "Intentional murder."
Police opened criminal proceedings on death of People's Deputy in Kyiv – Sergey Knyazev – YouTube
National Police of Ukraine Published on June 19, 2019 Policemen consider several working versions of what happened. This was announced today, June 19, the head of the National Police of Ukraine Serhiy Knyazev, who is on the scene.
Zelensky reacted to the death of Tymchuk
President of Ukraine Vladimir Zelensky reacted to the death of people's deputy Dmitry Tymchuk . This is reported by the press service of the head of state. "Dmitry Tymchuk paassed away. Patriot, MP, officer, military journalist, and since the beginning of the Russian aggression in Crimea, the co-founder of "Information Resistance" reliably held the front of the information war. The President condoles with the family and friends of Dmitry. This is a big loss for the country, "- said in a statement. Earlier it was reported that on June 19, the deputy from the Popular Front Dmitry Tymchuk died from a gunshot wound to the head. Nardep Anton Gerashchenko claimed that this happened during the cleaning of the award pistol.
Zelensky's Administration expresses condolences to Tymchuk's family
"Dmytro Tymchuk passed away. Patriot, MP, officer, military journalist, co-founder of "Informational resistance" since the beginning of Russian aggression in Crimea. The President expresses condolences to Dmytro's family. It is a great loss for the country," the message reads.
Prominent OSINT group coordinator, MP Dmytro Tymchuk dies in Kyiv – news ukraine | UNIAN
On Wednesday, June 19, People's Deputy Dmytro Tymchuk died of a self-inflicted gunshot wound. The expert is said to have accidentally shot himself from his own handgun while attempting to clean it.
MP Dmytro Tymchuk from People's Front dies in Kyiv
The coordinator of the Information Resistance (IR) group, parliamentarian from the People's Front faction Dmytro Tymchuk was found dead in Kyiv on Wednesday, informed sources told Interfax-Ukraine.
MP Tymchuk shoots himself dead at home while cleaning trophy pistol – Anton Gerashchenko
Dmytro Tymchuk, the coordinator of the Information Resistance (IR) group, MP of the People's Front faction, fatally wounded himself at his home in Kyiv on Wednesday during the cleaning of a pistol that he received as an award, MP Anton Gerashchenko has said.
People's Front MP found dead in Kyiv – LB.ua news portal
People's Front MP found dead in Kyiv. Political – LB.ua news portal. Latest from Ukraine and the world today
Ukrainian MP Tymchuk shoots himself while cleaning gun
On June 19, Ukrainian MP from "People's Front" faction, the coordinator of "Informational resistance" Dmytro Tymchuk died while cleaning the gun, as Anton Gerashchenko said on air of 112 Ukraine. "Around an hour ago the wife of the MP Tymchuk called the ambulance and police and reported that her husband was cleaning a gun at home, and sustained a mortal injury. Unfortunately, my friend Dmytro Tymchuk died before the ambulance arrived," Gerashchenko said. The investigation group works on the tragedy site. Related: Shooting in Kyiv: man opens fire in pub, then surrenders "It is a big loss for Ukraine, it is a loss for "People's Front" faction, it was a real, honest, sincere, good person, who has done a lot for Ukraine's interests in defence sector, security and intelligence, in informational security sector of our state," MP stressed. Dmytro Tymshuk was born on June 27, 1972 in Russian Chita. He worked as a military journalist, lieutenant colonel. He coordinated an "Informational resistance" group, he headed "Centre of military and political research" NGO. He was a member of the Parliament of the 8th convocation, a member of "People's Front" faction.
Ukrainian MP Tymchuk dies in Kyiv
People's Front MP Dmytro Tymchuk, the coordinator of the Information Resistance group and a military journalist, died in Kyiv on Wednesday, June 19, MP Anton Gerashchenko has reported on his Facebook page. — Ukrinform. "One hour ago, at home, while cleaning an award gun, patriot of Ukraine and my friend Dmytro Tymchuk sustained a fatal injury," he wrote. According to Gerashchenko, an investigating team is working at the scene of the tragedy. Tymchuk was born in Chita (USSR) in 1972. He spent his childhood in the German Democratic Republic, where his father served as a member of a group of Soviet troops in 1978-1983. He graduated from Berdychiv Polytechnic College. In 1995, he graduated from the Department of Military Journalism at Lviv Military and Political College. In 1995-1997, he served in air defense forces. From 1997 to 2000, he worked at the headquarters of the National Guard of Ukraine. From 2000 to 2012, Tymchuk worked in various departments of the Ukrainian Defense Ministry. From March 2, 2014, Tymchuk worked as coordinator of the Information Resistance group, with its task to receive, process (verify) and spread information about Russia's invasion of Ukraine. The main purpose of the group is to provide facts in response to the lies of Russian propaganda and create a real picture of events in the information space.
Dmytro Borysovych Tymchuk (Ukrainian: Дмитро́ Бори́сович Тимчу́к; 27 June 1972 – 19 June 2019)[3] was a Member of parliament of Ukraine, a Ukrainian military expert and blogger, an officer of Ukrainian military reserve (підполковник), and one of the coordinators of the Information Resistance blog.[4] During the ongoing 2014 pro-Russian unrest in Ukraine, he became one of the most popular Ukrainian online activists and was extensively cited on the situation in the country.[5][6][7][8][9][10][11] In 2014 Tymchuk was elected to the Ukrainian parliament for People's Front.[12] On June 19, 2019, he was found dead in his home from a firearm injury to his head.
Zelensky guarantees independence of investment, promises there will be no default – news politics | UNIAN
Ukrainian President Volodymyr Zelensky says he guarantees the independence of investment and promises there will be no default in Ukraine. Zelensky also confirmed Ukraine's further cooperation with the International Monetary Fund.
National Bank of Ukraine under DDoS attack
National Bank of Ukraine suffered an external DDoS attack
Sociology: Half of Ukrainians wait for ceasefire in Donbas
50% of the Ukrainian population expect ceasefire in Donbas