The Royal's rules?  
Be nice
Don't forward spam, lies, or disinformation
Do not discriminate
Stay on topic
It is nice to see the Royal family take charge in this situation.
</end editorial>
---
---
(Ed: Emphasis added)
Wow wow wow.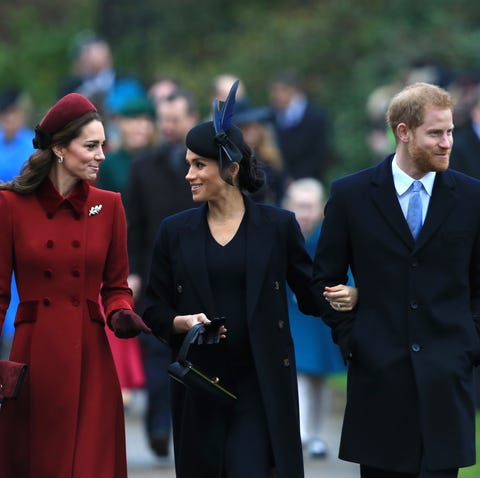 The royal family has issued new social-media guidelines in order to combat trolls taking over their Twitter and Instagram feeds.
Comments can no longer contain spam or be defamatory.
The Palace is threatening to report people who don't follow the rules.
---
In a pointed effort to combat trolls and make their social-media channels a "safe environment," the Royal Family has just released a set of social-media guidelines for fans who interact with them on Twitter and Instagram.
The guidelines dictate that comments on their posts cannot:
1. "Contain spam, be defamatory of any person, deceive others, be obscene, offensive, threatening, abusive, hateful, inflammatory or promote sexually explicit material or violence."
2. "Promote discrimination based on race, sex, religion, nationality, disability, sexual orientation or age."
3. "Breach any of the terms of any of the social media platforms themselves."
4. "Be off-topic, irrelevant or unintelligible."
3. "Contain any advertising or promote any services."
So, what happens if you break the rules? The Royal Family says they reserve the right to "hide or delete comments as well as "block users," and—most importantly—"send any comments we deem appropriate to law enforcement authorities for investigation as we feel necessary or is required by law."
FYI, this news comes off reports in late January that the royals were monitoring Instagram beef between Kate Middleton and Meghan Markle fans and spend hours each week dealing with comments.
Source: https://www.cosmopolitan.com/entertainment/a26618041/royal-family-social-media-guidelines-investigate-trolls/