Anonymous expert compilation, analysis, and reporting.
Secretary of State Pompeo, the US Department of State and the United States have officially congratulated OCU head Metropolitan Epifaniy on the creation of an independent church.  This is a stick in the eye for Russia. 
Russian propaganda, however, is over-reaching when they write about "people must choose between Ukraine and Russia".  Poroshenko's speech is quite explicit when he says,
What is this church? This is a church without Putin. What is this church? This is a church without Kirill. What is this church? This is a church without prayer for the Russian authorities and Russian army. Because the Russian authorities and Russian army kill Ukrainians. But this is a church with God. This church is with Ukraine.
Sputnik, of course, twists the speech for their purposes. "Poroshenko: Ukrainian Orthodox Believers Must Choose Either Ukraine, or Russia – Sputnik International".
President Poroshenko's speech says no such thing.  
Russian propaganda, pshaw.
</end editorial>
---
---
SECSTATE Pompeo speaks to new OCU head Metropolitan Epifaniy to state US support for new church and religious freedom. Head of the Ukrainian Catholic Church Archbishop Shevchuk wishes to "extend a brotherly hand" to the OCU.
Interesting analyses by Soldatov and Weigel – the Russian play is not fooling anybody. Update on Belarus.
Russian propaganda confuses Ukrainian churches, while the Vozhd abruptly rolls inverted, complaining about his regime's persecution of Jehovah's Witnesses.
---
U.S. Congratulates New Ukrainian Orthodox Church, Amid Russian Anger
The United States has congratulated Ukraine's new national Orthodox Church on its autonomy from Russia, a move that has incensed Moscow and further heightened tensions between Russia and Ukraine. In a statement on December 17, the U.S. State Department said it sent its congratulations to the new church's leader, Metropolitan Epifaniy, calling it "a historic moment for Ukraine." "The United States maintains unwavering support for Ukraine and respects the freedom to worship unhindered by outside interference," State Department spokesman Robert Palladino said in a statement. "The right to religious freedom extends to all Ukrainians, including those choosing to join — or not to join — the new Orthodox Church," he said. For years, there have been three main rival Orthodox Churches in Ukraine, the largest being the Moscow Patriarchate, which is formally Ukrainian but answers to Moscow. Ukrainian Orthodox leaders on December 15 agreed on the creation of a new national Orthodox Church and elected the 39-year-old Epifaniy to head it. The Patriarchate of Constantinople– the Istanbul-based institution that is often considered the spiritual headquarters for Orthodox Christianity– is expected to hand over a formal decree granting independence — known as a "tomos"– on January 6. Russia has accused the United States of encouraging the Constantinople Patriarchate of being behind the independence. The Russian Orthodox Church, the largest and wealthiest of all Orthodox Churches worldwide, has severed relations in protest.
Myroslava Gongadze on Twitter: "Just from State Dept. "Secretary Michael R. Pompeo spoke on the phone with newly-elected head of the Orthodox Church of Ukraine Metropolitan Epifaniy today to underscore U.S. support for religious freedom and Ukrainian sovereignty. ""
U.S. Secretary Pompeo underscores U.S. support for religious freedom in Ukraine | UNIAN
U.S. Secretary of State Mike Pompeo has underscored U.S. support for religious freedom and Ukrainian sovereignty. The U.S. also encourages respect for all Ukrainians' ability to worship as they choose.
Pompeo Spoke To Newly-Elected Head Of Ukrainian Orthodox Church – State Department – UrduPoint
WASHINGTON (UrduPoint News / Sputnik – 19th December, 2018) US Secretary of State Mike Pompeo talked over the telephone with newly-elected head of the Ukrainian Orthodox Church, Metropolitan Epifaniy, expressing the United States' endorsement for religious freedom and Ukrainian sovereignty, the Department of State said in a press release. "Secretary Michael R. Pompeo spoke on the phone with newly-elected head of the Orthodox Church of Ukraine Metropolitan Epifaniy today to underscore US support for religious freedom and Ukrainian sovereignty," the release said on Tuesday. "The Secretary encouraged respect for all Ukrainians' ability to worship as they choose." The Russian Orthodox Church said the canonical meaning of the "council" in Kiev was insignificant, and the possibility of recognizing Epiphany in the Orthodox world was a task "hardly possible to fulfill."
Ukrainian Catholic leader welcomes head of new independent Orthodox church | Crux
The head of the Ukrainian Catholic Church welcomed the election of a leader for the country's new independent Orthodox church.
Ukrainian Catholic leader welcomes head of new independent Orthodox church | Catholic Herald
The head of the Ukrainian Catholic Church has welcomed the election of a leader for the country's new independent Orthodox church. In Kiev on December 15…
Holy See recognizes Orthodox Church of Ukraine – Kyiv Patriarchate | UNIAN
Press secretary of the Ukrainian Orthodox Church of the Kyiv Patriarchate (UOC-KP), Archbishop Yevstratiy (Zorya) has said the Holy See has recognized agency of the united local Orthodox Church of Ukraine. This is a very painful piece of news for the Moscow Patriarchate and very weighty one for the Catholic and the whole Christian world.
Window on Eurasia — New Series: Battle for Ukrainian Autocephaly Over; Battle for Russian Church Only Beginning, Soldatov Says
Paul Goble Staunton, December 17 – The battle for autocephaly for the Ukrainian Orthodox is now over, Aleksandr Soldatov says, whose outcome has "gigantic political and cultural-symbolic meaning." But the battle for the Russian Orthodox Church is only beginning, and that fight has if anything even greater significance. The outcome of the Ukrainian battle, the Russian commentator says, "restructures world Orthodoxy" and Christianity as a whole and "pushes aside the Moscow Patriarchate with its "'Russian world' pretensions into quite marginal positions" not only internationally but at home (graniru.org/opinion/m.274312.html). "Symbolically, autocephaly raises the status of Ukraine as a state, making it not just 'a remnant of an empire' seeking its independence but as a self-standing Christian nation with its own thousand-year church tradition," something Moscow-centered states have sought repeatedly to deny and suppress. With Ukrainian autocephaly having been achieved, Soldatov says, "there is a 100 percent chance" that the Moscow Patriarchate will again enter into a new period of "isolation because its break with canonical communion with the Constantinople Patriarchate over Ukraine has not been supported by a single [Orthodox] church." "The independence of the Kyiv church was annexed by Moscow together with left-bank Ukraine at the end of the 17th century. On October 11 of this year, the Constantinople patriarch officially denounced its agreement on the temporary administration of the Kyiv metropolitan which it gave to Moscow in 1686," Soldatov points out. Constantinople "asserts that Moscow immediately violated all the conditions of this act but that Constantinople for all these 330 years did not have the political possibility to restore justice. Now such a possibility has appeared: for this was required the bloody war in the Donbass. The majority of Ukrainians agree that it is impossible to reach agreement with Putin." Ukraine has tried to achieve autocephaly over the past century, but not one of its efforts until now achieved that goal. Moscow was too strong. But the events of this week show the world "that now neither the Moscow Patriarchate nor the Moscow Kremlin has the weight" necessary to stop this restoration of historical justice. This achievement would not have happened without the efforts of Ukrainian President Petro Poroshenko, and his goals were "above all" political, Soldatov argues; "and Moscow reacted to Ukrainian autocephaly above all politically" rather than as a church issue. The main question remains whether Putin is prepared to launch ''a war for the faith'" in this century. "Undoubtedly, the triumph of Ukrainian autocephaly has already led to a significant decline in the rating of Patriarch Kirill both in Russia itself and beyond its borders," a decline that is even more striking because of the rise of Putin favorite, Metropolitan Tikhon, who appears to be a more flexible and clever church politician than Kirill. But Tikhon and Putin are not now in a position to restore Moscow to the position it once occupied. "On the map of world Orthodoxy, Ukraine is a key territory: namely control of Ukraine guaranteed the Russian Orthodox Church the status of the leader of Orthodox by number of parishes." The ROC MP will now lose most if not all of those. "Despite all the 'heroic' rhetoric of the present leadership of the Ukrainian Orthodox Church of the Moscow Patriarchate," most priests and parishioners now within it view the hierarchy as a state institution rather than a church. They might not have been willing to break with it before Ukrainian autocephaly, but over time, most of them will. "The battle for Ukrainian autocephaly is thus finished," Soldatov says; but the most interesting aspect of this development is beginning: the global restructuring of Orthodoxy promises to be enormous and – sooner or later – will reach Russia as well."
George Weigel | Orthodox Church of Ukraine — Geopolitics of Its Split from Russian Church | National Review
The establishment of a newly independent Ukrainian Orthodox church could have serious geopolitical implications. …. The first phase of Vladimir Putin's attempt to re-create some form of the old Soviet empire in the Russian "near abroad" has unfolded under the banner of the Russkiy mir, the "Russian world," which, Putin claims, extends far beyond the boundaries of today's Russian Federation. Politically, of course, the "Russian world" as Putin expansively conceives it was born of conquest (as it was maintained by aggressive cultural Russification). Historically and culturally, however, the notion of an extensive Russkiy mir encompassing today's Russia, Ukraine, and Belarus rests on the claim that Russia is the sole legitimate heir of the baptism of the Eastern Slavs in 988, by which the Rus' tribes became part of a then-undivided Christian world. This was, and is, a historical lie; the baptism of the Rus' took place near today's Kyiv and a flourishing Orthodox Christianity, including colossal monasteries and magnificent gilded churches, could be found in today's Ukraine when Moscow was a raw, primitive forest inhabited by wolves and bears. But however historically dubious, Moscow's claim to be the sole legitimate inheritor of the baptism of Rus' has underwritten Russian imperialism since the days of Peter the Great. Religion is rarely thought a factor in contemporary world politics. But Putin's attempts to resurrect the Russkiy mir depended in part on the cultural magnetic field created by the claim of Russian Orthodox Patriarchate of Moscow to ecclesiastical sovereignty over the Orthodox churches in Ukraine and Belarus. That claim has now been falsified by the creation of the OCU. So the work of reconstructing a true (and, in the best sense of the term, "usable") history of Christianity among the Eastern Slavs can now proceed, absent the burden of Muscovite claims to hegemony over all other Orthodox Churches in the Russian near abroad. And that effort, as President Poroshenko indicated last Saturday, will further deconstruct Putin's geopolitical project of reconstituting something resembling the old USSR, which was premised on a re-creation of the near-abroad Russkiy mir. Those who imagine that religious conviction and passion have little to do with world affairs beyond the bloody borders of jihadist Islam might think again. The creation of an autocephalous Orthodox Church of Ukraine was not without its difficulties, however, and as the new, unified church looks forward to the grant of the tomos on January 6, those challenges should be noted. <snipped> Then there are the intra-Ukrainian and international ecumenical implications of an autocephalous Ukrainian Orthodoxy. The drive for unification and autocephaly within Ukrainian Orthodoxy was quietly supported by the Ukrainian Greek Catholic Church, whose leader, Major Archbishop Sviatoslav Shevchuk, described the unification project as a matter of righting a historical and cultural wrong and opening up new evangelical and ecumenical possibilities in Ukraine. A unified Orthodoxy in Ukraine, Shevchuk argued, would also eliminate sacramental scandals. None of the previously contending Ukrainian Orthodox churches recognized the others' baptisms, a theological absurdity that led to pastoral harshness: Ukrainian soldiers who died in defense of their country were too frequently denied Christian funeral rites and burial by one of the divided Ukrainian Orthodox churches if the dead soldier happened to belong to another Orthodox jurisdiction. Shevchuk's thoughtful and measured approach to all this was not always appreciated in a Vatican that, for four decades, has bet heavily on Russian Orthodoxy as its chief bridge to the Christian East — a deference rewarded by the Moscow Patriarchate's ongoing demonization of the Ukrainian Greek Catholic Church as an "aggressor." Perhaps Rome will now listen more carefully to its point man on the ground in Ukraine, whose instincts and judgment have once again been vindicated by events; perhaps the Holy See will rethink its Russophilia, which is in serious need of a reset after the Moscow Patriarchate described the drive for Ukrainian Orthodox unity as a Vatican plot; perhaps now Major Archbishop Shevchuk, leader of the largest of the Eastern Catholic churches, will be given the cardinal's red hat he has thus far been denied. But whatever Rome does, Epiphanius, the new Orthodox metropolitan of Kyiv and All Ukraine, should certainly look to his Greek Catholic neighbor for counsel and a wise example. For during and since the Maidan revolution of dignity in Ukraine, the Ukrainian Greek Catholic Church, led by Shevchuk, has been a model of a "public" church that is not a lapdog church or a chaplaincy to state power. The new, unified OCU should study that model very carefully — as should President Poroshenko and other Ukrainian politicians. Comments The birth of the autocephalous Orthodox Church of Ukraine also has international ecumenical implications. For a long time, Russian Orthodoxy has claimed to be the "Third Rome," which implies a tacit hegemony within world Orthodoxy. That claim is based both on demography (Russian Orthodoxy having the largest number of congregants in Eastern Christianity) and on independence from state power (which was a sad joke, for Russian Orthodoxy was arguably more subservient to the Kremlin than the Ecumenical Patriarchate of Constantinople was to the Turkish government). Now, however, the number of Russian Orthodox faithful will seriously decline because of the establishment of the OCU. And with Ecumenical Patriarch Bartholomew having shown both nerve and skill in guiding the creation of the OCU from a distance, his authority within those parts of world Orthodoxy not under Moscow's thumb (or on its payroll) will be enhanced. The shifting templates of world Christianity do not often reshape the surface of world politics in the post-modern world. The creation of the autocephalous Orthodox Church of Ukraine may well be an exception. And in any case, it is good news for the future of the Christian cause, and for Christian unity.
Ukraine Steps Out of Russia's Religious Shadow
Religious independence from Moscow is a historic breakthrough for Ukraine, marking a decisive and pivotal step forward in its ongoing cultural divorce from Russia. KYIV, Ukraine—At the end of the workday on Oct. 17, a rush-hour flood of pedestrians exited the funicular at the top of central Kyiv's Volodymyrska Hill and passed by the gates of St. Michael's Golden-Domed Monastery. It was a clear day and sunlight illuminated the golden roofs of the belltower and main cathedral. There has been a monastery on this site since 1108, but the buildings there today are a careful reconstruction of what the Soviets demolished in 1937. The monastery was officially reopened in 1999, eight years after Ukraine's independence following the breakup of the USSR in 1991. And on this sunny fall day in October, Ukraine was less than one week removed from another historic milestone of independence from Russia.
Ukrainian Orthodox Church Breaks Free from Putin and Russia for 'Spiritual Independence' | CBN News
Ukrainian Orthodox leaders have approved the creation of a unified church that would be independent of the Russian Orthodox Church in Moscow. CBN News' Dale Hurd predicts the decision could raise tensions further with Russia.
Religious Rift Grows Between Ukraine And Russia | WCAI
Copyright 2018 NPR. To see more, visit https://www.npr.org. STEVE INSKEEP, HOST: The low-level war that Russia is waging inside Ukraine has divided two
Dispute Within Orthodox Church Could Deepen Conflict in Ukraine
Ukraine has elected the head of a newly unified Orthodox Church, following a split from the Russian Orthodox Church, announced Saturday. Ukrainian President Petro Poroshenko has hailed the move as an important safeguard against future Russian aggression. The head of the Russian Orthodox Church has condemned Ukraine's church split from the Russian Orthodox church in October and calls it uncanonical. VOA's Zlatica Hoke reports.
Ukraine: Poroshenko Embraces Orthodox Church as Political Ally – Bloomberg
With re-election in mind, President Poroshenko gets behind a new, unified Orthodox Church, separate from Moscow.
Franak Viačorka on Twitter: "Bad news! Belarusian Orthodox church prohibited its followers to pray in the churches of the unified Ukrainian Orthodox Church. Russia uses the Orthodox Church of Moscow Patriarchate as the major tool of influence in Belarus. https://t.co/qFxHOEKrnI… https://t.co/WrVN9h6uui"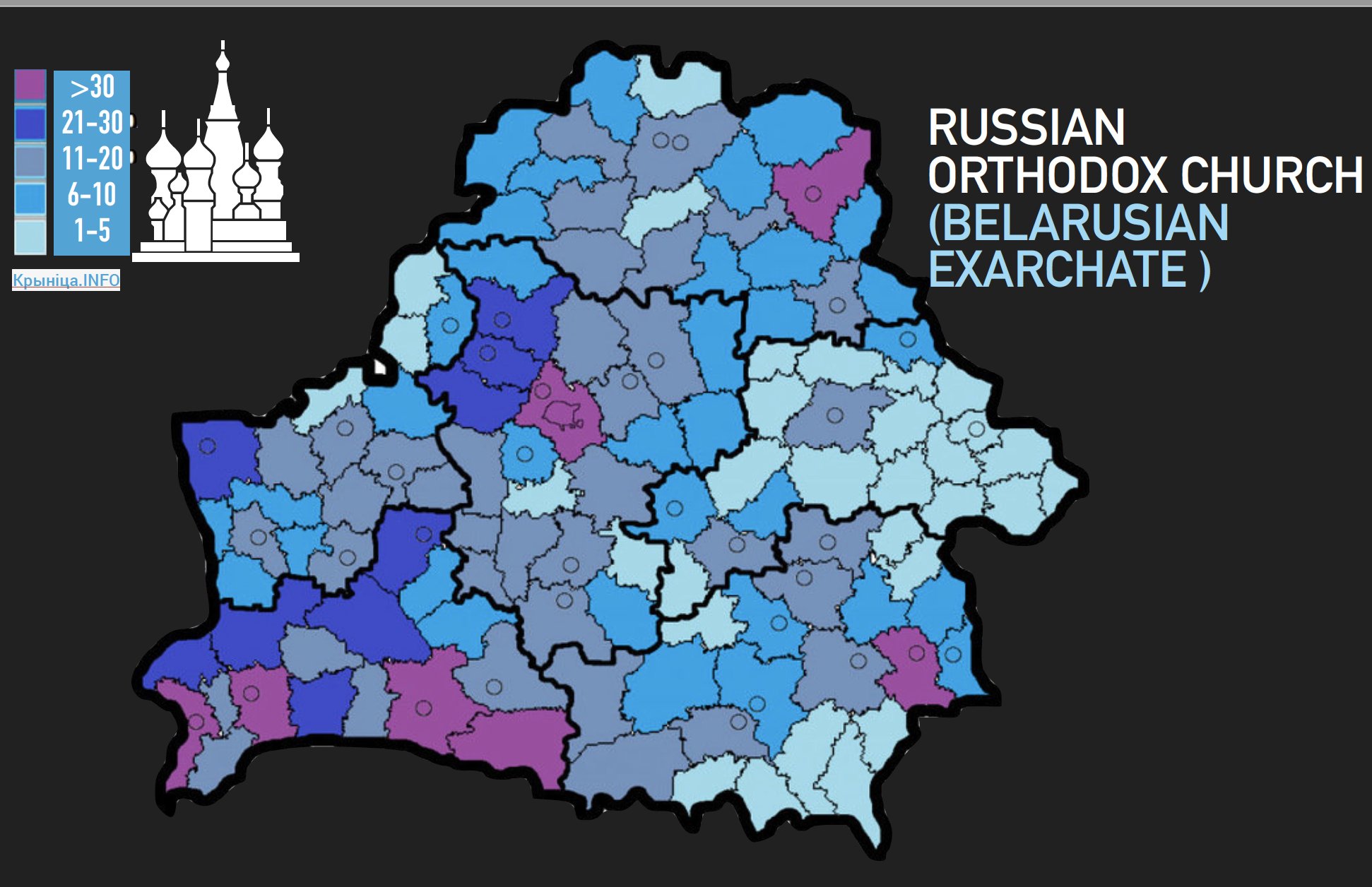 Blogging For God: Belarusian Priest Makes YouTube His Pulpit
Alyaksandr Kukhta is an Orthodox priest for a small parish in Belarus, but he has twice as many followers online as in real life. He's earned loyal viewers with his videos on subjects from sex to Lenin.
Poroshenko: Ukrainian Orthodox Believers Must Choose Either Ukraine, or Russia – Sputnik International
MOSCOW (Sputnik) – Ukrainian President Petro Poroshenko said Tuesday that the Orthodox believers in Ukraine are choosing not between the canonical Ukrainian Orthodox Church of the Moscow Patriarchate (UOC-MP) and the Ukrainian Orthodox Church of the Kiev Patriarchate (UOC-KP), but between Ukraine and Russia.
US Orthodox priest blasts splitting of Ukrainian Church from Moscow as Poroshenko's election ploy — RT World News
A US priest who joined the Russian Orthodox Church told RT the creation of Ukraine's own church was done against any canonic rules and came conspicuously close to the 2019 presidential elections in the country.
UAWire – Putin condemns the inclusion of Jehovah's Witnesses in the list of extremist organizations in Russia
Russian President Vladimir Putin called the inclusion of Jehovah's Witnesses in the list of extremist organizations "complete nonsense", Putin