A Public Diplomacy Dilemma: Cats or Dogs as Ambassadors?
Posted: 16 Oct 2018 02:37 PM PDT
See
 also.
image from below-cited article
A kind public-diplomacy [JB emphasis] colleague sent me this informative (and amusing) BBC article :
The US embassy in Australia has apologised for an email invitation featuring a cat dressed in pyjamas that was mistakenly sent out by the US state department.
The email, titled "meeting", went to an unknown number of recipients, US officials in Canberra confirmed.
It was accompanied by a photo of a cat wearing a Cookie Monster outfit and holding a plate of biscuits.
In a light-hearted apology, the embassy called the email a "training error".
"Sorry to disappoint those of you who were hoping to attend this 'cat pyjama-jam' party, but such an event falls well outside our area of expertise," US mission to Australia spokesman Gavin Sundwall told the Australian Associated Press.
"It was a training error made by one of our new staff testing out our email newsletter platform."
The US embassy in New Zealand, however, didn't miss a chance to weigh in.
Along with the words "cat pyjama-jam", the email also included words in Latin [JB – What's that? What you feed your cat? :)], and recipients were given an option to reply to the invitation.
The US has been without an ambassador to Australia for two years – the longest gap since World War Two.
***
In an email to my esteemed colleague (which I hope he found humorous), I could not help but note:
As I read from the BBC article you kindly sent me, "The US has been without an ambassador to Australia for two years – the longest gap since World War Two,"my practical-minded inclination was but to speculate:
"Why not make the now internationally famous cat the USA ambassador Down Under"?
But there's a down-side:
Dog-lovers might get jealous/resentful (a citation from) :
For countries where pandas are not a native species, dogs could possibly perform "dog diplomacy," a term I have not yet seen. A U.S. pet club in the 1950s claimed, however, that "dogs make the best ambassadors" because they "are capable of hurdling the barriers of language and ideologies in the quest for peace." Writer Lisa Loeb shares this pro-canine attitude in her Ambassador Dogs, in which she writes that dogs are "ambassadors to the world and our own local communities. They come to serve and love us as only they know how."
So, Senators: Whom will you confirm as USA ambassadors throughout the world?
Cats or Dogs? 🙂
Public Diplomacy and Global Communication MA
Posted: 16 Oct 2018 12:47 PM PDT
ucl.ac.uk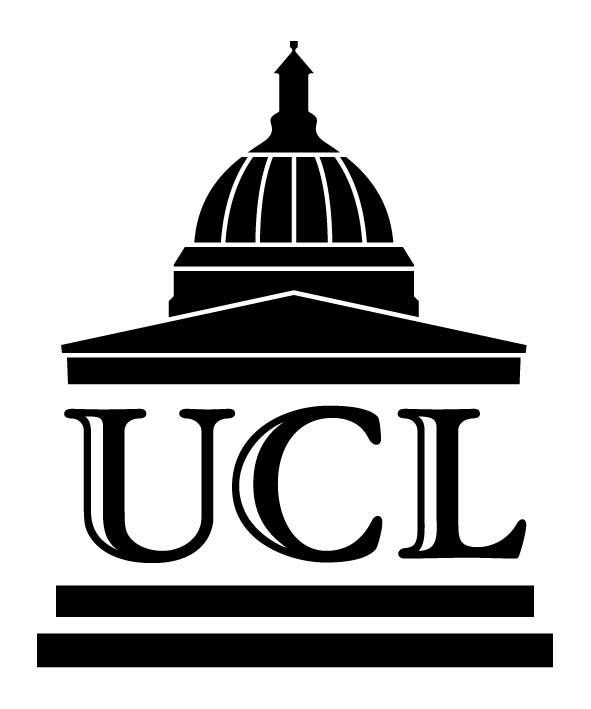 This MA programme is designed by a senior diplomat and the teaching will draw on experts in public diplomacy [JB emphasis],  journalism and advocacy including former diplomats. It combines an innovative mix of theory and practice, inter-disciplinarity, diplomacy and communication, combining modules from different departments (Anthropology and Political Science) and engagement with both academics and practitioners.
Key information
Programme starts
September 2019
Modes and duration
Full time: 1 year
Part time: 2 years
Part-time students take the core course plus one or two optional modules in the first year followed by one or two further modules (maximum 3 overall) and the dissertation in the second year.
Tuition fees (2019/20)
UK/EU:

£16,420 (FT) £8,350 (PT)

Overseas:

£26,110 (FT) £13,340 (PT)
Application dates
All applicants
Open: 15 October 2018
Close: 26 July 2019
Note on fees:
 The tuition fees shown are for the year indicated above. Fees for subsequent years may increase or otherwise vary. Further information on fee status, fee increases and the fee schedule can be viewed on the 
UCL Students website
.
Fee deposit:
 All full time students are required to pay a 
fee deposit
 of £2,000 for this programme. All part-time students are required to pay a fee deposit of £1,000.
Location: London, Bloomsbury
---
Entry requirements
A minimum of an upper second-class Bachelor's degree in a relevant subject from a UK university or an overseas qualification of an equivalent standard.
English language requirements
If your education has not been conducted in the English language, you will be expected to demonstrate evidence of an adequate level of English proficiency.
The English language level for this programme is: Advanced
International students
Country-specific information, including details of when UCL representatives are visiting your part of the world, can be obtained from the 
International Students website
.
International applicants can find out the equivalent qualification for their country by selecting from the list below.
Select your country:
Select a country
Afghanistan
Albania
Algeria
Argentina
Armenia
Australia
Austria
Azerbaijan
Bahrain
Bangladesh
Barbados
Belarus
Belgium
Belize
Bolivia
Bosnia and Herzegovina
Botswana
Brazil
Brunei
Bulgaria
Cambodia
Cameroon
Canada
Caribbean / West Indies
Chile
China
Colombia
Congo (DR)
Costa Rica
Croatia
Cuba
Cyprus (Greek Cypriot and Turkish Cypriot communities)
Czech Republic
Denmark
Dominican Republic
Ecuador
Egypt
El Salvador
Eritrea
Estonia
Ethiopia
Finland
France
Gambia
Georgia
Germany
Ghana
Greece
Guatemala
Guyana
Honduras
Hong Kong
Hungary
Iceland
India
Indonesia
Iran
Iraq
Ireland
Israel
Italy
Ivory Coast
Jamaica
Japan
Jordan
Kazakhstan
Kenya
Kuwait
Kyrgyzstan
Latvia
Lebanon
Lesotho
Liberia
Libya
Liechtenstein
Lithuania
Luxembourg
Macau
Macedonia
Madagascar
Malawi
Malaysia
Malta
Mauritius
Mexico
Moldova
Mongolia
Montenegro
Morocco
Myanmar (Burma)
Namibia
Nepal
Netherlands
New Zealand
Nicaragua
Nigeria
Norway
Oman
Pakistan
Panama
Papua New Guinea
Paraguay
Peru
Philippines
Poland
Portugal
Qatar
Romania
Russia
Rwanda
Saudi Arabia
Senegal
Serbia 
Sierra Leone
Singapore
Slovakia
Slovenia
South Africa
South Korea
Spain
Sri Lanka
Sudan
Sweden
Switzerland
Syria
Taiwan
Tajikistan
Tanzania
Thailand
Trinidad & Tobago
Tunisia
Turkey (including Turkish sector of Cyprus)
Turkmenistan
Uganda
Ukraine
United Arab Emirates (UAE)
United States of America
Uruguay
Uzbekistan
Venezuela
Vietnam
Zambia
Zimbabwe
About this degree
The MA offers students opportunities to learn about how different political actors and agencies influence opinion, as well as developing practical skills in advocacy and communication. Soft power, 'digital diplomacy', information and disinformation and other themes from this rapidly evolving area of the social sciences are considered alongside training in global public engagement (eg. podcast, film, journalistic skills, social media usage).
Students undertake modules to the value of 180 credits.
The programme consists of the core module in Public Diplomacy & Global Communication: History, Theory and Practice (45 credits),  three optional/elective modules (15 credits each) and the final Research Project / Dissertation (90 credits).
Compulsory module
Students will undertake one core module over the course of the first two terms in Public Diplomacy & Global Communication: History, Theory and Practice. From April they will work on their Research Projects / Dissertation.
Public Diplomacy & Global Communication: History, Theory and Practice
Research Project and Dissertation
Optional modules
Students choose three modules totalling 45 credits. The following is a representative selection of optional modules from Anthropology and Political Science. (Please note we cannot guarantee that all of them will be offered in 2019/20). Other UCL modules may be taken by agreement with the programme tutor and the host department.
Issues in Power and Culture (15 Credits)
An Introduction to Social Theory – a foundation course (15 Credits)
Documentary Radio and Audio Podcasts – a practice based introduction (15 Credits)
Practical Documentary Film making (15 Credits)
The European Union in the World (15 credits)
International Political Economy (15 credits)
Theories of International Relations (15 credits)
Democratic Political Institutions (15 credits)
Globalisation (15 credits)
Leadership and Organisational Behaviour (15 credits)
Policy Making and Regulation in Europe (15 credits)
Rebellion (15 Credits)
The Social Forms of Revolution (15 Credits)
The Anthropology of Social Media (15 Credits)
Anthropology of Ethics and Morality (15 Credits)
Anthropology of Development (15 Credits)
Risk, Power and Uncertainty (15 Credits)
The Anthropology of Islam in Diaspora (15 Credits)
Writing Well about International Affairs (15 Credits)
Anthropology of Socialist and Post-Socialist Societies through Film and Text (15 Credits)
A new module in Journalistic Skills for a Multi-Platform World will be available in 2018. Further modules may be available in Anthropology and in other departments.
Dissertation/research project
All students undertake an independent research project culminating in a dissertation (90 credits).
Teaching and learning
The MA will require extensive independent research and be taught in classes and seminars plus practical skills training.  Occasional training sessions may be held on weekends. Assessment will take multiple forms including the production of critical essays with literature review and sustained, argued analysis, and of practitioner types materials and short written briefs.
Please note that the list of modules given here is indicative. This information is published a long time in advance of enrolment and module content and availability is subject to change.
Funding
For a comprehensive list of the funding opportunities available at UCL, including funding relevant to your nationality, please visit the 
Scholarships and Funding website
.
Careers
This programme is both theoretically and vocationally oriented. It aims to equip you to understand and be effective in the field of public diplomacy and global communication today, and to have the critical skills and awareness to flex your practice as the landscape continues to evolve.
The increasingly interconnected nature of the world and the growing importance of non state actors and social media to international affairs mean this domain, writ large, is likely to be an area of growing recruitment.
This MA launched in 2018 and as yet there are no alumni.
Employability
Acquiring key employment skills in the field of Public Diplomacy and Global Communication will help equip graduates to work in government, in NGOs, international development and aid, the media, data and digitally related roles and in other fields involving influence with an international dimension.
Why study this degree at UCL?
Working with academics and practitioners you will learn key skills and knowledge involved in making effective public diplomacy and communication interventions. You will learn to understand the usage of concepts such as hard and soft power, public diplomacy and StratComms and their differences, overlaps and challenges, as well as building practical skills in communication.
UCL Anthropology is one of the largest Anthropology Departments in the UK and offers an exceptional breadth of expertise. Our excellent results in the 2014 Research Excellence Framework indicate that we are the leading broad-based Anthropology Department in the UK.
The programme is linked to and offers options from UCL's Political Science Department / School of Public Policy. The 2014 Research Excellence Framework shows this is one of the UK's leading centres for research in Political Science.
You will have access to a wide breadth of research across UCL drawing on disciplines including Anthropology, Political Science, International Relations, Public Policy, Philosophy, Law and Computer Science from this world-class university.
Application and next steps
Applications
Students are advised to apply as early as possible due to competition for places. Those applying for scholarship funding (particularly overseas applicants) should take note of application deadlines.
Who can apply?
This programme is suitable for recent graduates plus mid-career professionals including civil servants, NGO staff, international organisations and the private sector seeking the chance to broaden their expertise and expand their employability in this increasingly important area of public life.
Application deadlines
All applicants

26 July 2019
What are we looking for?
When we assess your application we would like to learn:
why you want to study Public Diplomacy and Global Communication MA at graduate level
why you want to study Public Diplomacy and Global Communication MA at UCL
what particularly attracts you to the chosen programme
how your academic and professional background meets the demands of this challenging programme
where you would like to go professionally with your degree
Together with essential academic requirements, the personal statement is your opportuntity to illustrate how your reasons for applying to this programme match what the programme offers.
Contact information
Prof Cornelia Sorabji, Programme Director
Ms Samantha Webb, Administrator
Subnational Cooperation and the Environment: The Public Diplomacy of Survival?
Posted: 16 Oct 2018 12:31 PM PDT
Alison Holmes,
 uscpublicdiplomacy.org
image from article
Traditionally, the study of sub- or paradiplomacy focused on entities seeking to join the club of sovereign states—Québec and Catalonia are examples that dominated the literature. But the environmental diplomacy work currently being done, specifically the 
public diplomacy
 [JB emphasis] work that took place in September at the 
Global Climate Action Summit
 in San Francisco, should bring what was essentially a niche category of diplomatic studies to the foreground.
Attending as an accredited journalist for The American magazine in London, I found the event an experience to behold. The large pressroom, with its helpful staff and live monitors of the proceedings, was always buzzing. Stars from every constellation—film, business, politics and, of course, the environmental wonks—came to make statements and answer questions. Meanwhile international statesmen and women from every part of the world and level of government were busy negotiating, educating and networking, with public diplomacy at their respective levels being the fundamental reason for their attendance. The questions that this event raised are twofold: did the summit actually achieve something, given that these "lower" entities of government are often not in charge of the global agenda, and, more broadly, what might the summit portend in terms ofpublic diplomacy and perhaps even the nation state writ large?
The heart of the answer to both of these questions rests with the growing role of the "subnational actor." Not a phrase that trips lightly off the tongue, it nonetheless has never had more air time—outside some arcane political science conference—than these two days in the Moscone Center, with the highly promoted 
summit
 featuring "4,000+ delegates, 25+ sessions, 325+ affiliate events and 500+ pledges." The stage backdrop, the exhibition hall, the materials being distributed and the speeches of speaker after speaker were saturated with both the ideal and the reality of subnational actors acting in their clear and self-defined interests toward the goal of combating climate change. Through their collective actions, more importantly, these subnational actors are reshaping traditional ideas of international affairs and its diplomatic behaviors.
---
For those interested in diplomacy as an institution and the public diplomacy not only of the nation state, but of every actor actively engaged on the global stage, this is a crucial moment.
On the question of the summit's achievements, the jury will be out for some time. What we do know is that 9,000+ municipalities grouped under the C40 and the Global Covenant of Mayors, the 217 members of the Under2 Coalition (covering a fifth of the world's population and two-fifths of its economy), and the 155 American companies, 115 cities and 20 U.S. states that are part of America's Pledge all stepped up. The surprise may be why it took so long, given that roughly 50 percent of the world's population currently live in cities (a percentage expected to rise to 70 percent by 2050) and urban areas consume two-thirds of the world's energy, thus putting those governing cities at the point of the most direct impact from increasingly ugly weather events and rising sea levels created by climate change. The "high" international politics of security and the military affairs have been supplanted by the "low" politics of economics, transport and health in the form of human victims of climate change. 
Mayor Garcetti
 of Los Angeles has recognized the new reality of global city politics and argues these concerns are the most important sites of diplomacy in the 21st century, as they will be played out on the streets of cities like his.
On the larger question of the nation state's viability in addressing climate change, the summit is surely evidence that the compression of time, space and distance, long heralded as the defining feature of globalization, is now the business of everyday diplomacy, as demonstrated by countless subnational actors pushing their interests from the local to the global stage. Units that have no power in the traditional frame of international affairs are now taking positions and making decisions that have already, and will increasingly, affect the global community. Their collective efforts have effectively shifted the fundamental cornerstones of sovereignty by breaking down the hierarchy of players and undermining the dominance of the nation state. The consequence is a blurring of the roles and abilities across multiple levels, allowing an unprecedented range of levels to engage in this diplomatic space.
Back in the late 1980s and 1990s, the term "globalization" was bright and shiny and on the lips of the global commentariat. Economists could hardly contain their glee toward predictions of the nation state's demise. Looking back from the experience of an event such as this summit, one might argue that, rather than being the inception of some kind of millennial "end of history" ushering in a happy liberal consensus, that discussion was actually a fin de siècle moment marking the beginning of the end for state sovereignty as is traditionally understood. Further, while the crowing of the economists and the hand-wringing of the political scientists at the time may have been a bit premature, they may have been correct in the longer run. What if the real news of the Trump Administration is that the "end" we now find ourselves living through is more accurately understood as the end of the dominance of the nation state as the premier unit of global governance?
For those interested in diplomacy as an institution and the 
public diplomacy
 not only of the nation state, but of every actor actively engaged on the global stage, this is a crucial moment. We can finally move beyond the sterile discussion of the "post era," be it Cold War, 9/11 or the 2008 recession, and into a real discussion about the features of networked diplomacy and how the "globality" of compressed states affects every site of diplomatic interaction. Diplomacy has had many adjectives and prefixes attached to its work over the years, so while "environmental" is, in one sense, just the latest of these monikers, it is also perhaps the most important as the subnational/nonstate actors involved in this effort are now shaping our global future and perhaps even our global survival. Surely this should suggest that understanding and even improving the work going on in these interstitial [JB – 
see
] diplomatic spaces is now an urgent task for the field.
Photo by Ben Paulos | CC BY 2.0 (Photo was cropped and repositioned)

Associate Professor and Program Leader, International Studies; Humboldt State University