Anonymous expert compilation, analysis, and reporting.
</end editorial>
---
---
Very little out of the Russian propaganda machine overnight. The resuscitated Soviet ASAT photos are producing an unusually large amount of traffic.
The most visible report related to Russia is US-NATO Amb Hutchison's comment on the nuclear-armed variant of the Iskander K GLCM, in violation of the Reagan era INF, in which the Ambassador raises the option of pre-emptively destroying the Russian R&D facilities and production plant developing and producing the missile. There is ongoing media speculation whether this missile, the 9M728 / SSC-8, is an extended range variant of the 3M-14 / 9M728 / SSC-7, based on the naval 3M14 Kalibr / SS-N-30, or a GL derivative of the Kh-101/Kh-102 reduced observable ALCM carried by the Tu-95MSM Bear H Mod. The Russians will, of course, threaten nuclear Armageddon with no regard for the resulting annihilation of Russia in a retaliatory nuclear strike. But more significantly the Ambassador's comment shows that Russia is now seen by the US and NATO to be no different from North Korea or Iran – a genuine rogue state that deserves to be treated exactly the same way as other rogue states are treated.
Arrests of Neo-Nazi terrorists in Germany continue – the open question is whether a trail will be found to Russian funding.
The most visible Salisbury related report is yet to be validated claims that Col. Chepiga led the Russian SOF team that extracted Russian proxy President Yanukovich from Kyiv in early 2014.
France starts freezing Iranian assets following the arrest of a diplomat involved actively in planning a terrorist attack. The IRGC launch of six IRBMs at aimpoints in Syria resulted in at least one of these missiles landing inside Iranian Kurdistan. Update on Turkey.
---
Russia Objects To British Plans To Boost Military Presence In Arctic
The Russian Embassy in London is objecting to Britain's reported plans to boost its military presence in the Arctic next year to counter what London has called increasing Russian aggression.
Novichok poisoning: Russia's bizarre new reason why suspected nerve agent assassins were in Salisbury – Mirror Online
A university professor who claims to know Alexander Petrov says he visited Salisbury as he was attending a nutrition seminar
Russian Military Death Toll In Syria Reaches 112, Lawmaker Says
The Russian military has lost 112 personnel in the Syrian civil war over the past three years, according to a senior lawmaker who heads a defense committee in Russia's parliament.
Roscosmos Head Claims Anti-Russian Sentiment Affecting Cooperation With NASA
Roscosmos's director claims the Russian space agency has experienced some problems in cooperation with its U.S. counterpart NASA — a development he blamed on anti-Russian sentiment.
Exclusive: Russian MiG-31 Foxhound Carrying Huge Mystery Missile Emerges Near Moscow – The Drive
The big rocket is likely to be either a space-launch system or an anti-satellite weapon, and maybe even both.
Russian Mig-31's mystery weapon possibly anti-satellite nightmare for US – Business Insider
Planespotters found a Russian Mig-31 Foxhound taking off with a never-before-seen mystery weapon that could likely have an anti-satellite role, meaning it's a nightmare for the US military. The Mig-31 is ideally suited to space-based missions like launching or shooting down satellites, which would feature prominently in a space-based war. The US can't do much to protect its satellites from attack, and would instead have to launch new satellites to recover.
Business Insider: Russian Mig-31 spotted with mystery weapon that could be nightmare for U.S. military | UNIAN
Planespotters found a Russian Mig-31 Foxhound taking off with a never-before-seen mystery weapon that could likely have an anti-satellite role, meaning it's a nightmare for the U.S. military. The War Zone noticed Russian aviation photographer ShipSash snapping photos of the Mig-31 armed with a massive missile taking off from the Russian aviation industry's test center in Zhukovsky near Moscow on September 14.
US ambassador to NATO threatens to 'take out' Russian cruise missile
The U.S. ambassador to NATO put Russia "on notice" Tuesday, threatening to destroy an intermediate-range missile that sits well within range of NATO allies.
NATO accuses Russia of violating nuclear treaty – POLITICO
Ahead of defense ministers' meeting, NATO Secretary-General Jens Stoltenberg demands Kremlin explain new missile.
US NATO Envoy Warns Russia to Halt New Missile Development
NATO fears 9M729 system contravenes 1987 INF Treaty which bans land-based cruise missiles with 500-5,500 kilometers range
NATO charges new Russian missile violates treaty – News – Stripes
A new Russian missile is putting at risk a 31-year-old nuclear treaty between Washington and Moscow long regarded as a cornerstone for stability in Europe, the chief of NATO said on Tuesday.
U.S. would destroy banned Russian warheads if necessary: NATO envoy | Reuters
Russia must halt its covert development of a banned cruise missile system or the United States will seek to destroy it before it becomes operational, Washington's envoy to NATO said on Tuesday.
U.S. Could 'Take Out' Controversial Russian Weapon If It Becomes Operational, Envoy Says
The U.S. ambassador to NATO has said that if necessary, the United States would consider destroying a Russian missile system that Washington contends Moscow is developing in violation of a nuclear arms treaty. Speaking to reporters in Brussels on October 2, Ambassador Kay Bailey Hutchison called on Russia to halt development of the 9M729, which the United States says is a violation of the 1987 Intermediate-Range Nuclear Forces (INF) Treaty. "It is time now for Russia to come to the table and stop the violations," Hutchison said on the eve of a meeting between Defense Secretary Jim Mattis and his NATO counterparts. If the system "became capable of delivering," she said, the United States "would then be looking at the capability to take out a missile that could hit any of our countries in Europe and hit America." Russia denies it is violating the INF treaty, which banned all land-based cruise missiles with a range of 500-5,500 kilometers — rockets that in Russia's case would be capable of reaching Europe or Alaska. Hutchison said that the United States was committed to a diplomatic solution but would consider military action if necessary. "Countermeasures [by the United States] would be to take out the missiles that are in development by Russia in violation of the treaty," she added. "They are on notice."
US warns Russia that it would destroy banned Russian nuclear weapons – INSIDER
Hutchinson's statements likely represent the most direct threat against Russia since the Cold War. Striking Russian missile facilities in Russia could very likely trigger war and would require a massive US military effort. The US threatened to attack Russian missile development sites over what it considers production of banned nuclear-capable missiles. The US has long warned Russia about producing missiles that violate the 1987 Intermediate Nuclear Forces treaty. The treaty originally addressed a growing arms race that saw much of Europe targeted in Russian nuclear strategy and the US responding by deploying its own nuclear forces to Europe.
U.S. NATO ambassador warns Russia about missile development – Axios
Kay Bailey Hutchinson warned the U.S. may "take out" banned Russian missiles.
U.S. threatens to destroy banned Russian warheads if necessary – U.S. News – Haaretz.com
The U.S. believes Russia is developing a ground-launched system in breach of a Cold War treaty that could allow Russia to launch a nuclear strike on Europe at short notice. Russia must halt its covert development of a banned cruise missile system or the United States will seek to destroy it before it becomes operational, Washington's envoy to NATO said on Tuesday. The United States believes Russia is developing a ground-launched system in breach of a Cold War treaty that could allow Russia to launch a nuclear strike on Europe at short notice, but Moscow has consistently denied any such violation. U.S. ambassador to NATO Kay Bailey Hutchison said Washington remained committed to a diplomat solution but was prepared to consider a military strike if Russian development of the medium-range system continued. "At that point, we would be looking at the capability to take out a (Russian) missile that could hit any of our countries," she told a news conference. "Counter measures (by the United States) would be to take out the missiles that are in development by Russia in violation of the treaty," she added. "They are on notice." The Russian foreign ministry was not immediately available for comment. In the past, it has said it is ready for talks with the United States to try to preserve the treaty and would comply with its obligations if the United States did.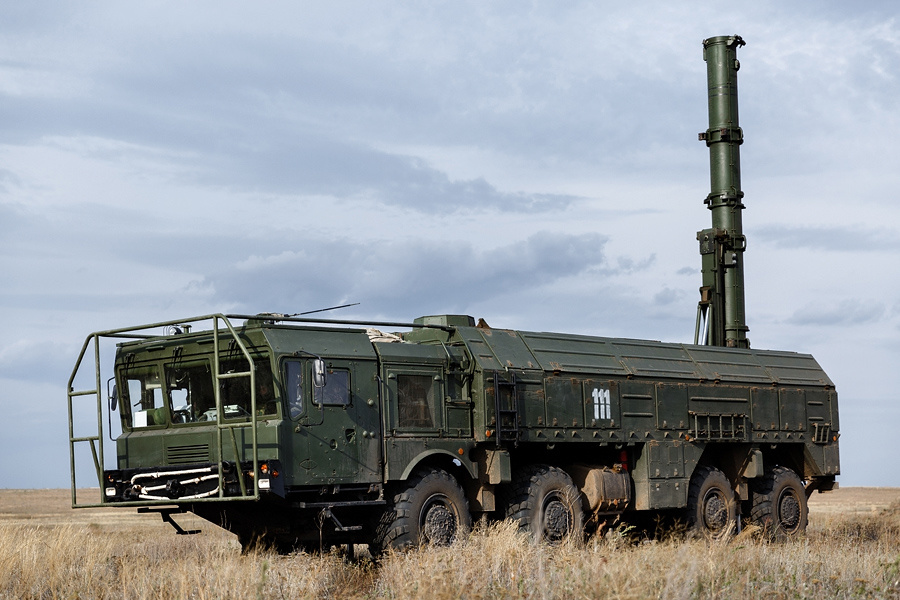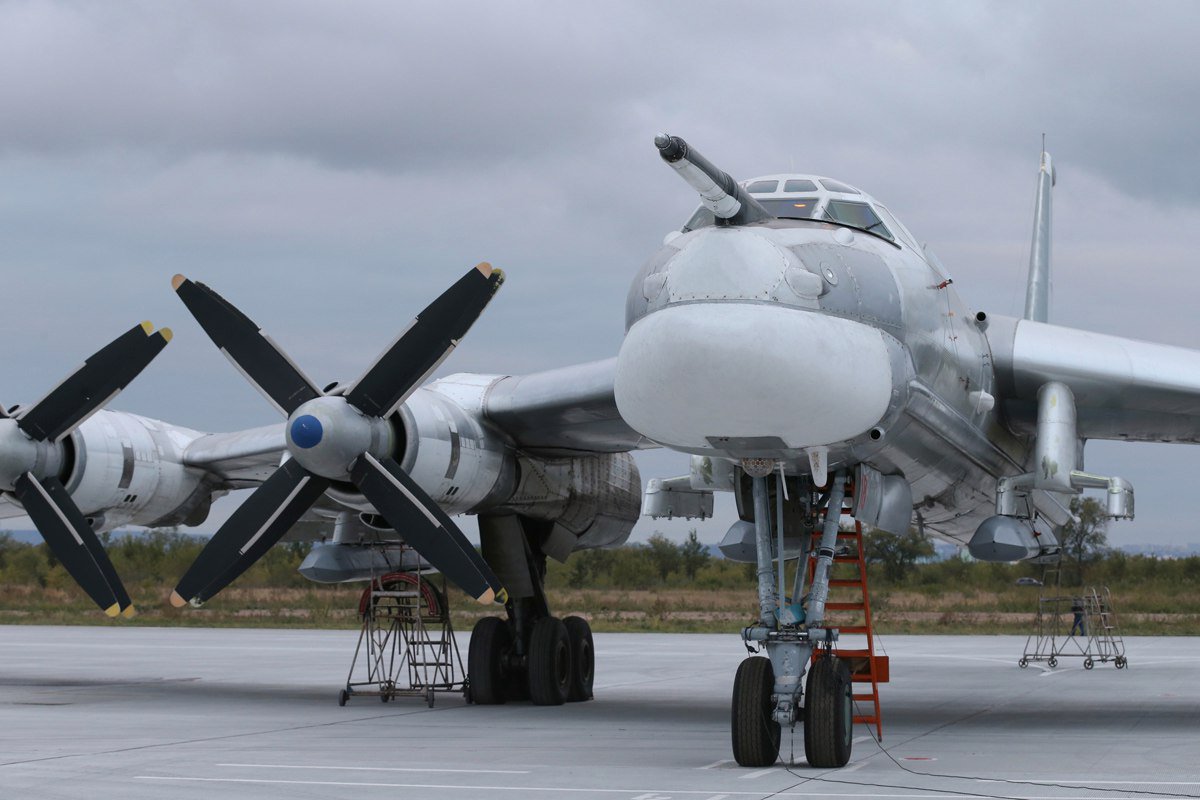 Seven suspected neo-Nazis arrested for allegedly plotting terror attack
Seven men suspected of being neo-Nazis were arrested In Germany on Monday after allegedly forming a "far-right terrorist organization."
German Police Arrest Six Suspected Neo-Nazis Ahead of Planned Attack – WSJ
German police said they had arrested six men suspected of planning an attack on immigrants and politicians, as the country struggles with a backlash from far-right groups that has followed an influx of migrants.
Chemnitz arrests: Six held for alleged far-right militancy in German city – BBC News
The men allegedly formed a group called "Revolution Chemnitz" and planned to attack foreigners.
Klimkin: Reasonable suspicions Russia deployed nuclear weapons in occupied Crimea | UNIAN
Ukrainian Minister of Foreign Affairs Pavlo Klimkin says there are reasonable suspicions that Russia could have deployed nuclear weapons in the occupied Crimea or set up infrastructure for their storage and use. Crimea has turned into Russia's major military base, the official said.
One of the Salisbury suspects was allegedly awarded a hero medal for helping Ukraine's deposed president escape to Russia — Meduza
The Dossier Center has published an investigative report on the website MBKh Media claiming that Anatoly Chepiga — the supposed real name of Salisbury poisoning suspect "Ruslan Boshirov" — received his Hero of the Russian Federation award for his part in rescuing deposed Ukrainian President Viktor Yanukovych from Ukraine in February 2014. Chepiga allegedly received the honor alongside "Putin's former personal bodyguard," Alexey Dyumin, who was recently appointed to serve as governor of the Tula region. Several other members of that special forces group went on to form the "backbone" of the private military company Wagner, according to Dossier Center reporter Sergey Kanev, who also told Hromadske that "everyone says Dyumin is Putin's successor."
Salisbury novichok suspect helped Ukraine's deposed president flee country, new investigation claims
If true, it would continue a miserable run for Russia's secret elite. Two weeks ago, it was revealed that dozens of agents could be identified from passport records. Mr Chepiga was, the report says, alongside Mr Yanukovych when he scurried from his gilded Mezhyhirya residence outside Kiev on 22 February, and when he left the country from Crimea a day later. Such a complex and fraught operation does tally with the exceptional nature of the Hero of the Russian Federation award, only a handful of which are awarded each year. But The Independent has not been able to verify the claim, and notes that it hinges on the testimony of one unidentified source. But another report published on Monday by the Novaya Gazeta newspaper offered a different version of events, suggesting Mr Chepiga had been awarded the honour for operations in Crimea itself.
Russian GRU Colonel Chepiga Allegedly Also Evacuated Ukraine Ex-President Yanukovych To Russia – To Inform is to Influence
In a story which may be too weird for even conspiracy theorists, one of the 'Skripal assassins' may have also lead a team which protected and transported former Ukraine President Yanukovych to Crimea, and then on to Russia.  Of course, we're talking about Russia where the truth is often stranger than fiction.  Former Russian Journalist…
Skripal suspect Boshirov reportedly involved in "evacuation" of Yanukovych to Russia – Journalist | UNIAN
One of the suspects in the poisoning of Sergey and Yulia Skripal, "Ruslan Boshirov," who was identified by investigative-journalism website Bellingcat as Colonel of Russia's Main Intelligence Directorate (also known as GRU) Anatoliy Chepiga, reportedly headed an operation to "evacuate" ex-president of Ukraine Viktor Yanukovych to Russia amid Euromaidan events in February 2014. The prosecutor in the Yanukovych treason case, Ruslan Kravchenko, said that he could neither confirm nor deny the participation of Chepiga-Boshirov in the "evacuation" of the ex-president.
Ukraine prosecutors unable to confirm GRU operative "Boshirov" helped Yanukovych flee | UNIAN
The Prosecutor General's Office has no confirmed information about the involvement of the GRU [Russian military intelligence] Colonel Anatoly Chepiga aka "Boshirov," who is one of the suspects in the Skripal poisoning case, in the "evacuation" from Ukraine of the the former president, Viktor Yanukovych, according to prosecutor Ruslan Kravchenko. The investigation has not yet identified Russian military servicemen who were part of the operation to help the disgraced ex-president escape.The Prosecutor General's Office has no confirmed information about the involvement of the GRU [Russian military intelligence] Colonel Anatoly Chepiga aka "Boshirov," who is one of the suspects in the Skripal poisoning case, in the "evacuation" from Ukraine of the the former president, Viktor Yanukovych, according to prosecutor Ruslan Kravchenko. "We investigated into the circumstances of Yanukovych's treason. Unfortunately, we do not currently have confirmed information on who of the Russian military was involved in the operation to organize the ex-president's escape," Kravchenko told the Babel media outlet. "Therefore, we can neither confirm nor deny this information,"said Kravchenko.
UK Names Two Russians in Novichok Poisonings | Arms Control Association
France Freezes Iranian Assets Over Bomb Plot Blamed on Tehran – WSJ
France retaliated for an alleged Iranian terror plot on French soil, seeking to punish Tehran for planning terror activities in Europe even as it tries to salvage the Iran nuclear deal.
France freezes Iranian intelligence agency's assets over alleged plot to bomb exile group | Fox News
The French government froze the funds of the interior security section of Iran's Intelligence Ministry as well as those of two Iranians on Tuesday, including one diplomat who is a suspect in an alleged aborted bid to attack an Iranian exile group.
France freezes funds of Iranian govt security section – ABC News
A diplomat and a section of Iran's Intelligence Ministry were targeted.
France Retaliates Against Iran for Alleged Foiled Attack Near Paris
Action threatens to escalate French-Iranian tensions
France seizes Iranian assets in response to foiled bomb plot | Reuters
France seized assets belonging to Iran's intelligence services and two Iranian nationals in response to a June plot to attack an exiled Iranian opposition group's rally outside Paris, the government said on Tuesday.
Iran's excuse for shooting self with failed ballistic missile – INSIDER
Iran on Monday fired a barrage of ballistic missiles at what it called terrorist militants in Syria, but Kurds in Iran's northeast reported soon after that they had been struck by one of the missiles. In response, Iranian semiofficial media offered a counterfactual excuse. Iranian media basically said they meant to drop a big rocket motor on a field in Kurdish territory, and fudged the physics on how such an exercise could be possible.
Iran Fires a Ballistic Missile at ISIS in Syria, Avenging an Earlier Attack – The New York Times
Iran fired several missiles across neighboring Iraq at the last remaining ISIS stronghold, in an area where the American military is active.
Iran launches missiles at Syria, but message is aimed at U.S., Israel, Saudi Arabia
While Iran says it targeted missiles at extremists in Syria, the rockets aimed their message at more powerful foes: United States, Israel and Saudi Arabia.
Iran's missile attack on ISIS is intended as a threat to America
Iran's early Monday missile attack on Islamic State positions in Syria was actually a threat to the U.S., Israel, and Saudi Arabia.
World War 3: Iran sticks to vow to PUNISH ENEMIES as it fires missiles at Syria | World | News | Express.co.uk
IRAN today launched a salvo of missiles with DEATH TO AMERICA written on the fuselage. The Islamic republic targeted US-backed militants in Syria saying it was punishing its enemy's "wickedness".
🇮🇷 🇸🇾 Iran fires missiles into Syria over parade attack | Al Jazeera English – YouTube
Al Jazeera English Published on Oct 1, 2018 Iran's Islamic Revolutionary Guard Corps (IRGC) said it had launched ballistic missiles into eastern Syria, targeting fighters it blamed for a recent attack on a military parade in southwestern Iran. At least six missiles were fired into Syria at 2am (00:00 GMT), targeting the bases of "takfiri terrorists" in eastern Syria, the IRGC statement said. Iranian officials use the word "takfiri" to describe Islamic State of Iraq and the Levant (ISIL) fighters. Al Jazeera's Zein Basravi reports from Tehran.
Iran Sentences Three To Death Over Alleged Corruption
Special courts set up in Iran to deal with financial crimes have sentenced three people to death, local media reported, as the country faces renewed U.S. sanctions and public outcry against corruption.
Turkey Detains over 200 for 'illicit Money Transfers' to US | Newsmax.com
Turkish police detained Tuesday over 200 people in a major nationwide crackdown on illicit money transfers to individuals of Iranian-origin living in the United States. An Istanbul court issued arrest warrants for a total of 417 suspects and have so far rounded up 216 in a nationwide operation carried out in 40 cities, the official Anadolu news agency reported. The suspects are facing charges including criminal conspiracy and violating measures to prevent terrorism financing, Anadolu said. There were no further details on who the suspects are. An investigation found that from the beginning of 2017 some 2.4 billion lira ($400 million) had been transferred from Turkey to a total of 28,088 accounts abroad from several banks, it added. Those conducting the money transfers earned "commissions", Anadolu said, citing the investigation, while the large majority of the recipients of the funds were people of Iranian origin living in the United States.
The US Is Prolonging an Unwinnable War in Yemen – Defense One
The Trump administration is allowing its policy to be dictated by Saudi Arabia's rivalry with Iran.
Turkey's Erdoğan accuses detained US pastor of having 'dark links with terror' | TheHill
Turkish President Recep Tayyip Erdoğan on Monday accused American pastor Andrew Brunson of having "dark links with terror," indicating he is not backing down from Brunson's detainment.
Window on Eurasia — New Series: Turkey's New Effort in Central Asia Promising because Ankara is Working with Beijing, Moscow Scholar Says
Paul Goble Staunton, October 1 – Turkey's first effort to project influence into Central Asia failed because it raised expectations far beyond what Ankara was capable of delivering, but its second effort now may be far more successful because it is less grandiose and is based among other things on close cooperation with Beijing, Igor Pankratenko says. This new approach, the deputy head of Moscow's Center for Strategic Assessments and Forecasting says, promises to be far more successful and may lead to the appearance in the region of "a new balance of forces quite different from the system of checks and balances there now" (ng.ru/dipkurer/2018-09-30/11_7321_turk.html). Turkey has made this shift, the analyst says, because it has fully learned the lessons from its earlier attempt to become the new "big brother" of the Turkic peoples of the region, a plan that put off many in Central Asia because Ankara in the 1990s was not in a position to back this up with investments. As a result, Pankratenko says, relations between Turkey and the region shifted from a multi-lateral to a bilateral basis quickly, seriously reducing the possibilities for the promotion of a Turkic "world" under Ankara's aegis. That "romantic vision" was attractive to some, but ultimately it had no foundation in economics. Turkey then sought to promote its influence via the "soft power" of academic institutions which could generate support for Ankara among the rising generation of Central Asian elites, a tactic that in fact did generate enormous good will until it became obvious that these were under the control of the Gulenists, something threatening to both Central Asia and Turkey. With their closure at the insistence of Central Asian governments, Ankara lost a potentially powerful tool. But that has prompted it to focus more on economic issues, including the opening of joint enterprises. In this, there is "no pan-Turkism [or] other abstractions" but simply business on which broader ties can be built, Pankratenko says. Turkey's entrance into the Central Asian marketplace has not been easy, he continues. There are good grounds for cooperation with Uzbekistan especially after the death of Islam Karimov; but the prospects elsewhere are less promising. Turkey simply does not have the economic heft to win out except under one condition. According to Pankratenko, Ankara is now positioning itself as "a third force" between the growing power of China and "the capriciously demanding Moscow," cooperating ever more often with the former and thus creating a new reality on the ground across Central Asia. How well this will go very much remains to be seen. But it is an implicit warning to Russia.
How Trump is pushing Turkey and the EU closer together | Germany | Al Jazeera
Relations between Turkey and the EU have markedly improved in recent months and Trump has played a major role in that.
Turkey seeks help from McKinsey despite Erdogan's 'economic war' with U.S.
Recep Tayyip Erdogan has urged a boycott on American goods amid an "economic war" with Washington — but his government is asking McKinsey for financial advice.