In one very overt operation and in another probable operation, Russia is attempting to use Hungary and the Hungarian diaspora in Ukraine to smear Ukraine's name and to perhaps literally attack Ukraine.
There is concern that Hungary is for all practical purposes as hostile to Ukraine as is Russia. Hungary's partnership with Russia is squeezing Ukraine Kyiv Post.
Ukraine's most difficult neighbors at the moment, Russia and Hungary, are pressuring Ukraine from the east and west, both interfering in Ukraine's internal politics, and trying to impose their political will on Kyiv.
Now it appears that Russia is taking this a step further, perhaps even two steps.
In one ill-conceived operation, the Russian delegation to the OSCE distributed booklets alleging that the Hungarian minority in Ukraine are being mistreated, says UAWire in Media: Russian delegation to OSCE disseminated booklets on 'violence' against Hungarians in Ukraine.  A Russian organization, the "Interregional Public Movement for Motherland and Human Rights" does not appear in any searches in English or in Russian, but they sponsored the booklet and had them printed in Moscow.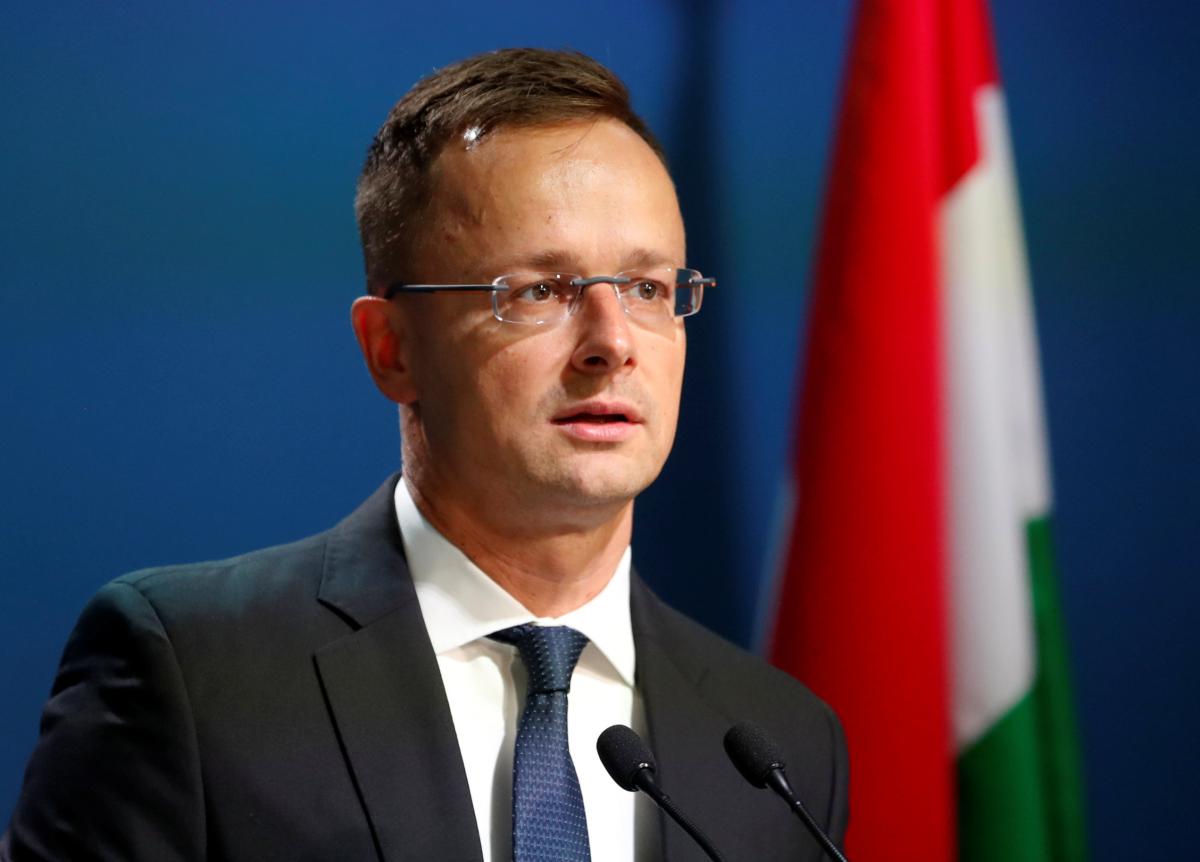 In a totally separate event, Hungary's Minister of Foreign Affairs and Trade, Péter Szijjártó, was listed in Ukraine's Myrotvorets Center database, which lists individuals who are considered a threat to Ukraine's security in Unian's Hungary's Szijjártó added to Ukraine's Myrovtorets database.
His misdeed allegations are rather severe:
"An attempt [to undermine] Ukraine's sovereignty and territorial integrity: direct threats of an armed attack on Ukraine, interference in the internal affairs of the country, inciting and supporting separatist sentiments, participation in organizing provocations".
Charges that severe are most likely not of Hungarian origin. If I had to work up a list of suspects backing, prodding, or even pushing Péter Szijjártó, I would put Russia's intelligence services at the top of the list.
It appears Russia's intelligence services have flung their net much wider than was obvious before.  Unfortunately, now it appears Hungary may be more involved with Russia than previously suspected.
Hungary's Prime Minister, Viktor Orban, rejected the EU sanctions against Russia in 2014.  Viktor Orban is considered "too chummy" with Putin. The two countries, Hungary and Russia, are "constantly" getting closer. The closeness between the two countries has worried Western intelligence, but Hungary insists that they and Russia do not have a special relationship.
The border between Ukraine and Hungary is  136.7 km (84.9 mi) along the Tisza river valley.