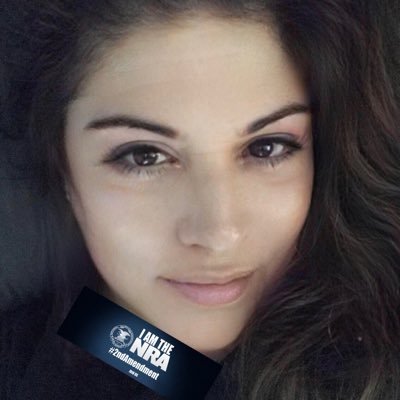 Warning. I cannot prove this person is a Russian bot. Conversely, I also have no proof to the contrary that this is a real person.
The other day a Canadian researcher posted a link on his Facebook page: https://twitter.com/priscillasview/status/1020021634563026946?s=21
I clicked on the link but I was informed that I was blocked.
I was mildly shocked.  I do not recall seeing this account before.  I did a search on "Priscilla's View" and found her "stwity" account, a blog. https://stwity.com/PriscillasView/
Here is her bio information:
BIO #1A #2A #MAGA Constitutionalist in training Transparency #BasedGoddess #ClearFlynnNow FB: @GenFlynn @mflynnJR @RealJamesWoods @michellemalkin Sessions👉OUR GUY
LOCATION UNITED STATES
TWEETS 85,3K
FOLLOWERS 34,6K
FOLLOWING 2,7K
ACCOUNT CREATED 10-10-2016 
My observations.
VERY conservative.
A LOT of followers, 34,000 plus.
The account was created less than one month before the 2016 election.
No location within the United States
No information about a job, age, marital status.
The only information I could discern from "her" Tweets was that "she" used an iPhone.  Otherwise, a lot of emoticons were used and she used no real words of substance.
Historical analysis of her Tweets showed almost no personal communications in her Tweets. https://tweettunnel.com/priscillasview
Almost every tweet not retweeted is 

very

short, <20 words.
A large % of tweets are retweets
Many tweets are incendiary, ad hominem attacks, or overly patriotic
Some friends and I wound up discussing her case.  We used three bot search engines on her Twitter account.
Here the story gets interesting.
I am blocked by "Priscilla's View" Twitter account.  So was a second investigator.  Then a third blocked investigator popped up, all on one Facebook discussion.  There is no reason to block me other than the fact that I have been identifying and turning in Russian trolls for over four years. As a result, my hypothesis is that people tracking, identifying, and turning in Russian trolls and bots are routinely blocked, most likely using a copy and paste from a list at the Russian troll farm.
Update:  Two more Russian troll hunters sent me notes that they also are blocked.
2nd update: Two more Russian disinformation hunters are also blocked by Priscilla's View.   That is a total of seven Russian troll trackers/hunters blocked.  Now we know you are keeping a list. To be on the list means we're being noticed, we are having an effect.  Postscript.  Thank you, Priscilla's View.  You're a sweetheart. I can use you as a template to find other Russian bot and troll accounts.
Another researcher said her Profile Pic (at the top of this article), is used on other accounts.  I did my own research but found only a few.  Whenever I see a relatively pretty girl with her picture posted online, I look for other pictures of the same person.  "She" has none.  Contrast that to me. My Facebook account is tighter than a drum, but between my blog, my Twitter account, and a few other accounts, I have pictures all over the place.
Bottom Line & Conclusion
My gut says this is a Russian bot account.  It is forming a "foundation" of pro-conservative tweets, already has 34,000 followers, and is further positioning "herself" to widely broadcast targeted messages during the US midterm elections.
Postscript
More information about spotting bots:
More information about spotting Russian trolls: