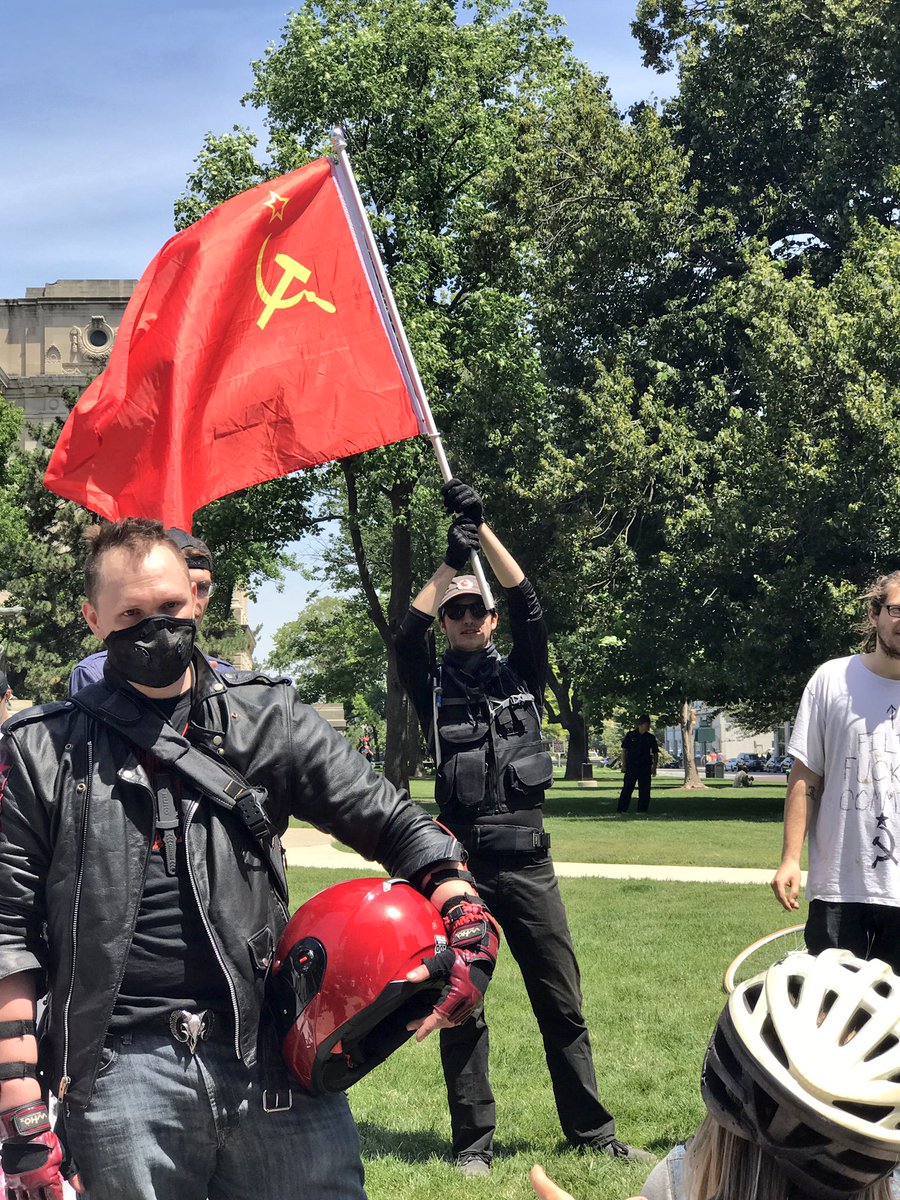 I just stumbled across this probable Russian troll posting on Facebook.
"This was not taken in Baltimore. This was not taken in Chicago. This was not taken in Los Angeles. This was taken in downtown Indianapolis, Indiana. I took this photo. These were protesters calling me and anyone that disagreed with them "racists," "bigots," or "nazis." Wake up America, the #Resistance / #Antifamovement is not looking for a resolution. They are looking to destroy. They hate Republicans, Conservatives, and anyone associated with President Trump. DON'T BE CAUGHT UNAWARE. #MAGA 
🇺🇸"
via Brad Brewer — with Mikel Henry and Maralyn Haney.
The only thing true about this post is that it did come from Brad Brewer, but over one year ago in a tweet.
Notice –
No details about source
Vague leadup to location (Not here, not there…)
"Wake Up America" is a big clue
Incendiary language
My original thought was spot on.  This is incendiary, purposefully posted to stir up hatred by Conservatives against the Liberals, here represented by Antifa.
I couldn't even find evidence of an Antifa rally in Indianapolis this year.
This picture, however, comes from a Tweet from 10 June 2017.  I did a Google search on the image and the tweet popped right up.
Russian trolls know most Americans will not check on the authenticity of a post, they'll just repost if it supports their position.
This is purposefully posted to stir us up before the 2018 mid-term election, in less than four months.  I would say that it is probably posted by a Russian troll.