In a surprising twist of events, an attorney for one of the three companies indicted by Robert Mueller showed up in court and pleaded not guilty. 
What was initially a crowning achievement for Mueller is turning out to be a massive embarrassment, especially if the attorney, Michael Dubelier, demands the evidence against their client. 
Former U.S Attorney for the District of Columbia Joe diGenova said Special Counsel Robert Mueller was "not ready" to be called into court by Russian interests he previously indicted. DiGenova: Unexpected Turn for Mueller After Indicted Russians Show Up in Court
Apparently, Mueller never expected anyone to show up and was not really prepared to prosecute.  This appears to be the case when Mueller's team asked for an extension, which was denied. Russian firm linked to 'Putin's chef' pleads not guilty in Mueller probe.
Apparently, Yevgeny Prigozhin aka Putin's Chef is spending big bucks to wage legal warfare on behalf of himself, 12 others, and his companies.
Concord Management has hired Reed Smith as their legal team. Partners Eric A. Dubelier (who according to his firm profile has a practice that focuses on international and domestic regulatory compliance and enforcement matters, white-collar criminal litigation, and civil false claims litigation) and Katherine J. Seikaly  (her practice is in government and internal investigations, regulatory compliance and enforcement matters, and related litigation, with particular focus on the False Claims Act (FCA)) made their appearance on behalf of Concord Management last month. They've made a bunch of discovery requests seeking non-public information — and, as Politico reports, the requests seem to be a calculated move:

[T[he move appeared to be a bid to force Mueller's team to turn over relevant evidence to the Russian firm and perhaps even to bait prosecutors into an embarrassing dismissal in order to avoid disclosing sensitive information.

The Biglaw Firm Behind The Russian Trolls Indicted In The Mueller Probe
To further complicate matters and further reinforcing the belief that Mueller and his team are not properly prepared,
So far, the Mueller team has not even "extended the common courtesy of providing any reply whatsoever" to the discovery requests, the defense pointed out (pdf).
The two attornies added insult to injury for Mueller and his team, 
Mueller has tried to put off the trial, saying Concord hasn't been properly served, but the lawyers dismissed it as "pettifoggery" because the defendant hasn't tried to quash the summons, indeed, its counsel voluntarily showed up for the trial.

Dubelier didn't forget to point out it was Mueller's fault his client hasn't been properly served, upbraiding Jeannie Rhee, one of the lawyers representing Mueller's office, for breaking with the common practice of consulting with the defense counsel (Dubelier) first, before she sent him the summons.

"I find it disturbing that in your first communication you are already behaving in a manner that is inconsistent with the practices of the Department of Justice," he wrote her in an April 20 email.

Mueller Indicted Ham Sandwich: Lawyer in Russian Troll Farm Case
This case should prove interesting. One of the things that might be seen is a discussion of intelligence and financial information which is too sensitive to share with Russians.   
I tend to believe the assertions made by diGenoa, that Mueller was not ready for a prosecution.  It might mean more details are released…  we shall see.
</end editorial>
---
---
Russian company indicted by Mueller pleads not guilty to election meddling charges
In a brief court proceeding in Washington, D.C., on Wednesday, an attorney for a Russian company indicted by special counsel Robert Mueller entered a plea of not guilty to charges related to alleged Russian meddling during the 2016 campaign.
Representatives for Concord Management and Consulting, LLC, one of three Kremlin-linked companies and 13 Russian individuals indicted in February, did not attend Wednesday's arraignment in U.S. District Court in Washington, leaving their attorney, Michael Dubelier, to enter the plea on the company's behalf.
The federal magistrate judge assigned to Concord's case joked Wednesday in court about Dubelier's clients, asking rhetorically, "They're not here, are they?" A special counsel prosecutor replied to the court: "Alas, they are not here. The government would be thrilled if they were."
The indictment of Concord includes charges of creating and running a so-called troll factory during the 2016 U.S. elections with the intention of sowing discord among Americans.
Concord Management and Consulting is the parent company of Concord Catering, both founded by Yevgeny Viktorovich Prigozhin.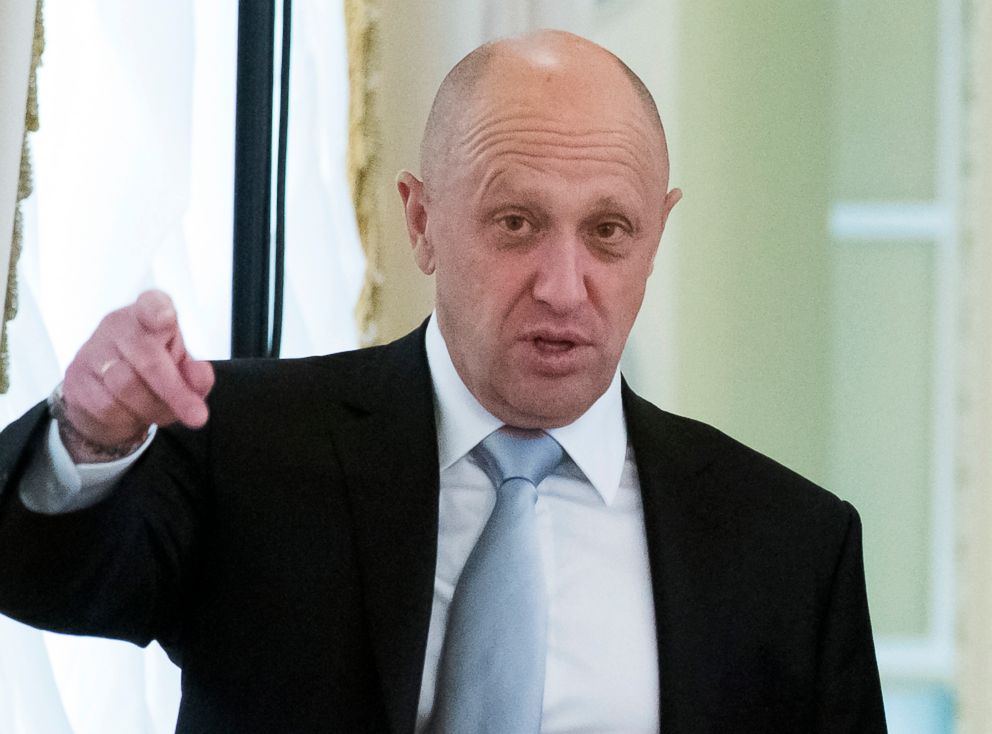 Prigozhin, a wealthy businessman and restaurateur dubbed "Putin's Chef" by Russian media, is a longtime Kremlin ally who was also named in the February indictment.
According to Mueller's indictment, Prigozhin's businesses served as the "primary" funding source for the Internet Research Agency, a St. Petersburg-based "troll farm" that allegedly waged the social media influence operation designed to disrupt the 2016 U.S. presidential election.
The Internet Research Agency also was indicted in February by the special counsel.
Neither Prigozhin nor the Internet Research Agency has entered a plea.
The next court date is in this case is scheduled for July 9.
Source: https://abcnews.go.com/Politics/russian-company-indicted-mueller-pleads-guilty-election-meddling/story?id=55051068