Anonymous expert compilation, analysis, and reporting.
</end editorial>
---
---
Russia's self-flagellation campaign continues unrestrained, reinforcing further Western media and public perceptions of Russia. Syrian Amb  Haddad in Moscow claims in interview that Syria already has working S-300PMU2 – curiously nobody has yet seen satellite imagery. While Russia's most visible propaganda campaigns in recent months were aimed at Wunderwaffe, Salisbury and Syria, they have been showing concurrently in domestic media quite a lot of their latest prototypes, tweeted nicely by Dressler: likely 77T6 Yenisey ABM radar for S-500 (55R6M) Prometey on MZKT-7930 vehicles, S-400 (40R6) Triumf 40N6 specsheet, Pantsir S2 and 96K6M Pantsir SM, Kh-47M2 Kinzhal on FOXHOUNDs, Armata MBT and Arctic tracked BM-30 Tornado / Smerch GMLRS. US comments on Russian EW in Syria produced a lot of media traction.
Only notable Salisbury related report concerns comments by Novichok chemist Uglev, now out of hospital, and fearful of retribution by the regime.
Much on Administration and Israeli comments on Iran in Syria, and Iran's ongoing series of public threats against Israel. Some fairly recent photos of the Iranian S-300PMU2 / SA-20B being tested, these systems were originally built for Syria and sold to Iran to replace the embargoed and later sold off S-300PMU1 / SA-20A systems built for Iran a decade ago. Notably, the Iranian systems are clearly new builds, using the most recent Bryansk AZ tractors previously sold to China, and used with Russian S-400 systems.
Finally, multiple reports on Turkey and its stubborn behavior over the S-400 / SA-21 systems it procured from Russia despite NATO objections.
---
Syrian Ambassador to Russia: we got the C-300 a month ago | The Koz Times
Syrian Ambassador in the Russian Federation, Riyad Haddad said the Agency "Interfax" that anti-aircraft missile systems s-300 for about a month "work" in Syria. A Russian military source Agency, in turn, the supply of s-300 to Syria is not confirmed. Earlier, the Russian authorities claimed that the s-300 to Syria is not yet delivered. On 23 April, the Russian newspaper "Kommersant" published an article that said that Russia is soon to start the delivery of air defense systems s-300 "Favorite" in Syria. According to this publication, the supply of "Favorites" is scheduled to be on a grant basis, to create a layered system of the Syrian air defense is able to cover Damascus and the location of the aircraft from attacks. Experts believe that the response of the Israeli military in this step will be predictably negative, and some do not exclude that they will cause a blow to the locations of the s-300. Moreover, the interlocutors of "Kommersant" believe that in the case of the IDF's strike on those missile systems to all parties the consequences can be catastrophic. Journalists of "Kommersant" Ivan Safronov and Alexander Djordjevic wrote that s-300 components (radar, transport and loading vehicle, command and control, launchers, etc.) will soon be delivered to Syria by planes military transport aircraft or ships of the Russian Navy. Most likely, it will be about the systems previously used.
Russia, Turkey and Iran need to help clear Syria of terrorists: Lavrov | Reuters
Russia, Turkey and Iran need to help Syria's government clear its country of terrorists, Russian Foreign Minister Sergei Lavrov said on Saturday.
Russian FM says US trying to 'divide Syria into parts' – The Washington Post
Russia's foreign minister said Saturday the United States is trying to divide Syria.
Russia: Declarations of Syrian opposition are damaging efforts | Reuters
Declarations of some Syrian opposition figures are damaging efforts to inject new life into Geneva peace process, Russian Foreign Minister Sergei Lavrov said on Saturday, adding that there can be no preconditions for Geneva talks.
Russia complains about alleged search of airplane in London | Fisher Business News
Russian diplomats and their families climbed aboard buses and left their embassy in Washington on Saturday while across the Atlantic, American envoys took down the flag from outside the U.S. Consulate in St. Petersburg, loaded up boxes, closed the office down and headed home. The moves were the latest in a spy poisoning case that has escalated East-West tensions, with both sides expelling more than 150 of each other's diplomats from two dozen countries. Britain has insisted that the Russian government was behind the nerve agent poisoning of a former Russian spy and his daughter March 4 in the English city of Salisbury, a charge the Russians vehemently deny. The Tass news agency says all of the 60 Russian diplomats ordered out of the United States were heading for a homebound flight on Saturday night.
UAWire – A group of Russian warships enters Mediterranean Sea
A group of ships from the Russian Baltic Fleet consisting of the frigate Yaroslav Mudry and the tanker Lena entered the Mediterranean Sea, said …
Wolfgang Dressler on Twitter: "28.03.2018 – 185. Poligon Aschuluk Zukünftiges Fla-Raketensystem übergroßer Reichweite SRS-SBD PRO-PKO Wojska PWO S-500 (55R6M) Prometej ex Triumfator-M, Triumf-M Erprobung Multifunktion-Radarstation MFRLS Enisej (Jenissej) > 800km | 100km Höhe Basis MSKT-7930 Astrolog (8×8)… https://t.co/6Ep8Mhjx5G"
Wolfgang Dressler on Twitter: "2018 – Aufnahme Bewaffnung 2-Stufen-Festbrennstoff-Fla-Rakete großer Reichweite SUR-BD 40N6 SAM | ABM (ING – ARG) ASAT (ING – OEG) 40N6E Export > China Fla-Raketensystem SRS-BD PRO-PKO Wojska PWO S-400 (40R6) Triumf (Triumpf) NATO SA-21 Growler… https://t.co/RKvQ5V54Aw"
Wolfgang Dressler on Twitter: "28.03.2018 185. Poligon Aschuluk (Astrachan') Zukünftiger Fla-Raketen-Artilleriekomplex 96K6M Panzir'-SM (Foto 4) Erprobung Gefechtsmaschine (BM) gepanzerter Kabine Radar-Module 1RS1-3 | 1RS2-3 Basis KamAS-53958 Tornado (8×8) Mod BM Panzir'-S2 (Foto 3) Basis KamAS-6560 (8×8)… https://t.co/MO8AA8FuwN"
Wolfgang Dressler on Twitter: "01.03.2018 Präsentation ARK Kinshal (Dolch) 10.03.2018 Lehrgefechtstarts 929. GosLIZ MO Achtubinsk JuWO Aeroballistische Hyperschallrakete Ch-47M2 > 10M | 2.000km URWPDD (ASBM) | (AShBM) Schwere 2-Mann-Raketenträger MiG-31BMK (01BMK) TRDDF D-30F6 NATO Foxhound 91 rot | 93 rot… https://t.co/kqYB1j1jRY"
Wolfgang Dressler on Twitter: "Schwere Universal-Kettenplattform TUGP Armata TOBT T-14 (Objekt-148) 1.500PS 57t | 3Mann | 10cm Frontpanzer 125mm 2A82-1M mit 40 US -12km PKTM-7.62 (2) KAS Afganit | KDS Malachit 09.05.2017 – 2. GwMSD (7) | 1. GwTA 24.08.2017 Vertrag (100) – 2020 2020 > 20. GwOA > 8. GwOA… https://t.co/t8MXsMZBA1"
Wolfgang Dressler on Twitter: "Raketen-Artillerietruppen (Arktis) 14. Armeekorps 80. | 200. OMSBr (a) 300mm MLRS (12rohrig) Smertsch 122mm MLRS (40rohrig) Tornado-G (Grad) Basis DT-30PM Platforma Witjas' DGT 30t Plawajustschij (schwimmfähig) Mod Werk Ischimbaj (Republik 
Baschkortostan) https://t.co/igvmWTo2cJ… https://t.co/6yhpkltWYO"
Electronic Warfare "Disables" U.S. Aircraft In Syria
Cyber warfare has long loomed in our future, but there's little question that it's actually happening now. We usually think of this as someone in front of
American General Says 'Adversaries' Are Jamming AC-130 Gunships in Syria – The Drive
Russia, which already appears to be waging a hybrid conflict against the United States in the country, is very likely behind these attacks.
General reveals that US aircraft are being 'disabled' in Syria — the 'most aggressive' electronic warfare environment on Earth | Business Insider
The commander of US Special Operations Command said that Syria has become "the most aggressive electronic warfare environment on the planet from our adversaries." General Raymond Thomas stated that US communications are brought down and that aircraft, specifically the EC-130, have been disabled. The revelations come after a report from NBC News showed that Russian military jamming is affecting smaller US drones operating in Syria.
Russia Is Attacking U.S. Forces With Electronic Weapons in Syria Every Day, General Says
General Raymond Thomas said Syria is "the most aggressive electronic warfare environment on the planet."
USA: Russia in Syria disabling aircraft with electronic warfare | World | News | Express.co.uk
ELECTRONIC weapons are "disabling" US aircraft flying in Syrian airspace and knocking down communications because of "Russian" electronic warfare (EW) weapons, according to the commander of US Special Operations.
Russian internet in chaos because of Telegram app ban.
"It's not just one platform, it's the whole principle of encrypted communication that's under threat," says Russian internet expert Tanya Lokot.
This is why Russia's attempts to block Telegram have failed | WIRED UK
The Telegram ban in Russia doesn't show any signs of slowing. But there may be consequences for the web at large
Russia's prime minister: I back criminalizing observance of US sanctions
Russian Prime Minister Dmitry Medvedev backs the idea of making it a criminal offense for Russians to observe sanctions imposed by the United States, Medvedev said in an interview broadcast on Saturday on state TV channel Rossiya 1. Russian Prime Minister Dmitry Medvedev backs the idea of making it a criminal offense for Russians to observe sanctions imposed by the United States, Medvedev said in an interview broadcast on Saturday on state TV channel Rossiya 1. Washington imposed sweeping sanctions on some of Russia's biggest companies and businessmen on April 6, striking at allies of President Vladimir Putin to punish Moscow for its alleged meddling in the 2016 U.S. presidential election and other so-called malign activities. Asked about a proposal drafted by Russia's lower house of parliament to criminalize observance of U.S. sanctions, Medvedev said the restrictions were aimed at destroying Russia's socio-political system and harming the economy and individuals. "If this is so, then the implementation of these sanctions by citizens of our country should be an offense. No one should have the right to observe these American sanctions for fear of having to take administrative or criminal liability," he said. Medvedev also said that the government should support sanctions-hit Russian companies to ensure that jobs are not lost.
Kremlin Critic Bill Browder On Russian Influence : NPR
NPR's Scott Simon talks with Bill Browder, a vocal critic of Russian President Vladimir Putin, about U.S.-Russian relations.
'Everyone is afraid': Novichok scientist fears for his safety after claiming his lab developed nerve agent used in Salisbury attack | The Independent
Vladimir Uglev was run over by a car and left with serious injuries days after saying that he may have helped develop the novichok used in the Salisbury attack. But, although bruised and battered, the Russian scientist insists it was just an accident, and is adamant that he will continue to speak out despite fearing that he may be targeted. Vladimir Uglev was run over by a car and left with serious injuries days after saying that he may have helped develop the novichok used in the Salisbury attack. But, although bruised and battered, the Russian scientist insists it was just an accident, and is adamant that he will continue to speak out despite fearing that he may be targeted. Speaking after he returned from hospital treatment, Mr Uglev said Moscow's denial of culpability over the attempted assassinations of Sergei and Yulia Skripal do not withstand scrutiny. "The Russian explanation does not match other explanations. What [Russian foreign minister Sergei] Lavrov says is simply not true from the scientific point of view." Mr Uglev was mown down by a car on a pedestrian crossing near his home in Anapa on the Black Sea a few days after publicly stating: "If you're asking who made the substances that poisoned the Skripals, his name and his country, it is possible it was made by my hands." Manufacture had taken place, he claimed, at the government laboratory where he worked at Shikhany, near Saratov.
Sergei Skripal, Russian Spying and Echoes of the Cold War | Stratfor
Echoes of the Cold War are increasingly emerging today. Nowhere is that trend toward more clandestine activities, espionage and subterfuge more apparent than the unfolding drama in the United Kingdom surrounding the poisoning of former Russian intelligence officer Sergei Skripal and his daughter. For this episode of the Stratfor Podcast, we sit down with Chief Security Officer Fred Burton for his unique perspective on the Kremlin's intelligence apparatus today and the capacity for Western nations to respond.
Salisbury struggles with Skripal poisoning infamy as tourists stay away | Business| Economy and finance news from a German perspective | DW | 27.04.2018
Residents of the quaint English city are eager for life to return to normal after the Russian spy poisoning case. Businesses are counting the cost as tourists give the city a wide berth.
Russia sells Novichok vodka named after poison used on Sergei Skripal | Metro News
Russia is selling vodka named after the deadly nerve agent used to poison former double agent Sergei Skripal and his daughter Yulia. A picture of the Novichok-branded alcohol (Новичок in…
Russia 'learned from its mistakes' as police still puzzled by spy poisoning | UNJ
Russian intelligence learned from the Alexander Litvinenko murder to devise a near-perfect assassination method that has left British police still puzzled over how Sergei and Yulia Skripal were poisoned. British authorities are increasingly convinced that Mr Skripal was exposed to a nerve agent planted in the luggage of his daughter Yulia, who was visiting from Moscow. But they remain unclear of the precise method of delivery and when in Salisbury they were poisoned – known as the "ground zero" for the attack. One well-placed source said: "We don't know where 'ground zero' is. We are just guessing at the moment." A second source said the Novichok nerve agent was delivered in the form of a gel – rather than powder or gas – that transferred to the skin of the Skripals, delaying the effects of the poisoning for several hours. They have discounted the theory that the nerve agent was somehow released into the air vents of Mr Skripal's car because of the likelihood the person involved would also have been exposed.
Mattis, receiving Avigdor Liberman, warns of 'likely' conflict between Israel and Iran – Arab-Israeli Conflict – Jerusalem Post
"I can see how it might start, but I am not sure when or where," the secretary told lawmakers.
US, Israeli officials intensify drumbeat against Iran – CNNPolitics
US and Israeli officials issued tough warnings about Iran's activities in Syria and beyond on Thursday, in the lead-up to President Donald Trump's May 12 decision on whether to stay in the Iran nuclear deal.
Trump Insists Iran Will 'Not Be Doing Nuclear Weapons'
U.S. President Donald Trump insists that Iran will not acquire nuclear weapons, although he declined to speak about what measures he would use to deter Tehran should the landmark 2015 nuclear deal …
Mike Pompeo, Wasting No Time, Warns Europe About Iran Deal – The New York Times
A day after being sworn in, the top American diplomat told leaders of the NATO alliance in Brussels that President Trump might soon scrap the Iran nuclear deal.
How Secretary Of State Mike Pompeo Did On His First Official Trip As Chief Diplomat : NPR
Mike Pompeo, the newly-minted secretary of state spent his first full day on the job at a NATO meeting in Brussels. It's his first official trip in the role as America's chief diplomat.
'I may go' to Jerusalem embassy opening, Trump says – Israel News – Jerusalem Post
US President Trump praised the location in Arnona, in West Jerusalem, as an ideal spot.
Israel's defense minister says an Iranian military base in Syria won't be allowed | Jewish Telegraphic Agency
WASHINGTON (JTA) — The red line that would prompt Israeli military action in Syria would be the establishment of Iranian military bases there, Israeli Defense Minister Avigdor Liberman said. "A military presence we will not allow," Liberman said here Friday at the Washington Institute for Near East Policy, a think tank friendly with Israel. "What we will not allow is for Iranians to establish a forward base in Syria against Israel." Liberman said that was presently not the case, suggesting that the Iranian presence was currently limited to "advisers" to the Assad regime in its seventh year of attempting to quell a civil war, and to drug-runners. Liberman, who is on an official visit, met in recent days with Defense Secretary James Mattis and National Security Adviser John Bolton. He said the Trump administration understood Israel's red lines in Syria. "There is an understanding to our concern regarding the situation in Syria," he said. Liberman, who has in the past expressed concerns about President Donald Trump's plans to pull back the U.S. presence in the Middle East, would not comment on what he thought of Trump's recently stated plans to pull some 2,000 U.S. troops out of Syria. "I am not in a position to give advice to the American administration," he said. He nonetheless decried the 2015 Iran nuclear deal. Trump has hinted he will pull out of the deal, which swaps sanctions relief for a rollback in Iran's nuclear program, by next month, although Mattis said this week he believes the deal is working, and the foreign leader Trump is closest to, French President Emmanuel Macron, this week defended the deal in a speech to Congress.
Former IDF Intel Chief: Israel Gearing Up for Most Dangerous May Since 1967
This month of May could be the most dangerous since before the 1967 Six Day War, the former IDF intelligence chief said.
Iran's threats against Israel all bark and no bite | GulfNews.com
Controlling the corridor between Tehran and Beirut through Baghdad and Damascus is the ultimate jewel the Iranians desire
Israel braces for Iranian retaliation for Syria strike – but war isn't inevitable – Israel News – Haaretz.com
There could be a lull before Lebanon's May 6 election and the Americans' May 12 decision on the Iranian nuclear deal, but revenge could come from Lebanon, Syria, Iran or further afield
Iranian official: Punishing 'Zionists' is inevitable – Israel National News
Iranian official says Tehran will punish Israel for recent air strike on airbase in Syria.
Top Iranian official: We'll 'choose time and place' to strike back at Israel | The Times of Israel
Secretary of the Supreme National Security Council says retaliation for attack on Syrian airbase is 'inevitable'
Trump 'sold Israel down the river' – Israel National News
Anger among Israel supporters in Washington as administration reportedly caves to Europeans, allows Iranian medium range ballistic missiles.
Trump Admin To Grant Iran Missiles Capable of Destroying Israel
The Trump administration is poised to legitimize Iran's ballistic missile program, according to those familiar with U.S. concessions during ongoing talks.
Danon to UN: Iran has recruited and trained 80,000 Shi'ite fighters in Syria | JNS.org
"What you can see here is Iran's central induction and recruitment center in Syria. There are over 80,000 Shia militants in Syria under Iranian control," Danon told the U.N. Security Council.
Gen. Joseph L. Votel makes unusual visit to Israel – Washington Times
The top U.S. commander in the Middle East made an unannounced visit to Israel on Tuesday, meeting with his Israeli counterpart amid growing worries in both Washington and Tel Aviv over the Syrian civil war and aggressive moves by Iran.
Iranian arms shipments to Syria concern US and Israeli intelligence | JerusalemOnline
According to a senior US government official, Iran has delivered advanced weapon systems to Syria, a CNN report states. The main concern brought up by the Israeli and American intelligence communities is that these weapon systems might be used by the Assad regime or the Iranian forces in Syria against Israel.
CNN: US Intelligence Reveals Heavy Iranian Arms Shipments to Syria | The Jewish Press – JewishPress.com | David Israel | 10 Iyyar 5778 – April 25, 2018 | JewishPress.com
US intelligence is concerned about a series of cargo flights from Iran into Syria, which likely carry weapons systems into Syria for use by the Bashar al-Assad's regime or Iranian forces positioned in Syria, CNN reported Wednesday. Earlier this week, CivMilAir, a social media site tracking "rare and interesting aircraft" around the world, recorded at least two flights by Syrian Air Force IL-76 cargo jets between Iran and Syria. A US official told CNN the Pentagon has tracked at least one Iranian cargo jet on the same route.
Defense Minister says Russia is a 'very pragmatic' actor in Syria | The Times of Israel
Speaking at US think tank, Liberman says Moscow's interest 'is very different from our interest, but we respect their priorities. At the end of the day, they are reasonable guys'
Liberman: Russia a 'very pragmatic' actor in Syria – Israel National News
Defense Minister says Israel is not concerned by Russia's military presence in neighboring Syria.
Israel's 2007 strike on Syrian nuclear reactor: Lessons learned for Iran – Israel News – Haaretz.com
Israel's intelligence is worthy of praise for the operation, but along with patting itself on the back, it must consider what it means for the future
The Iran crisis presents a bigger danger to peace than North Korea now that Trump seems determined to end the nuclear deal | The Independent
As a journalist, I have always dreaded reporting on meetings between world leaders billed as "historic" or "momentous" or just plain "significant". Such pretensions are usually phoney or, even if something of interest really does happen, its importance is exaggerated or oversimplified. But plus ca change is not always a safe slogan for the cautious reporter, because real change does occasionally take place and professional cynics are caught on the hop.
Iran successfully tested the S-300PMU2 missile [Monday, 06 March 2017, 10:27 GMT + 7]
After several years of hiatus, the S-300 anti-aircraft missile deal between Russia and Iran was finally completed. Russia has delivered the full amount of missiles under the previously signed contract. Picture: DEFA Press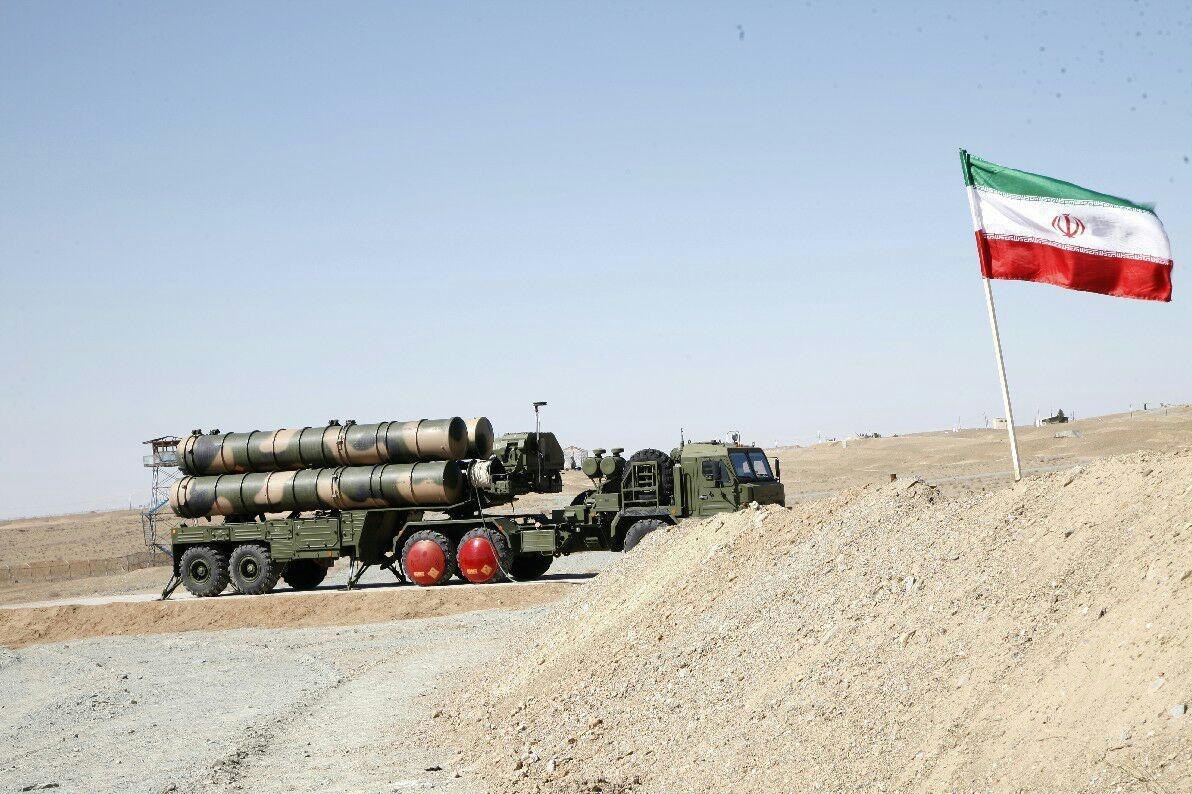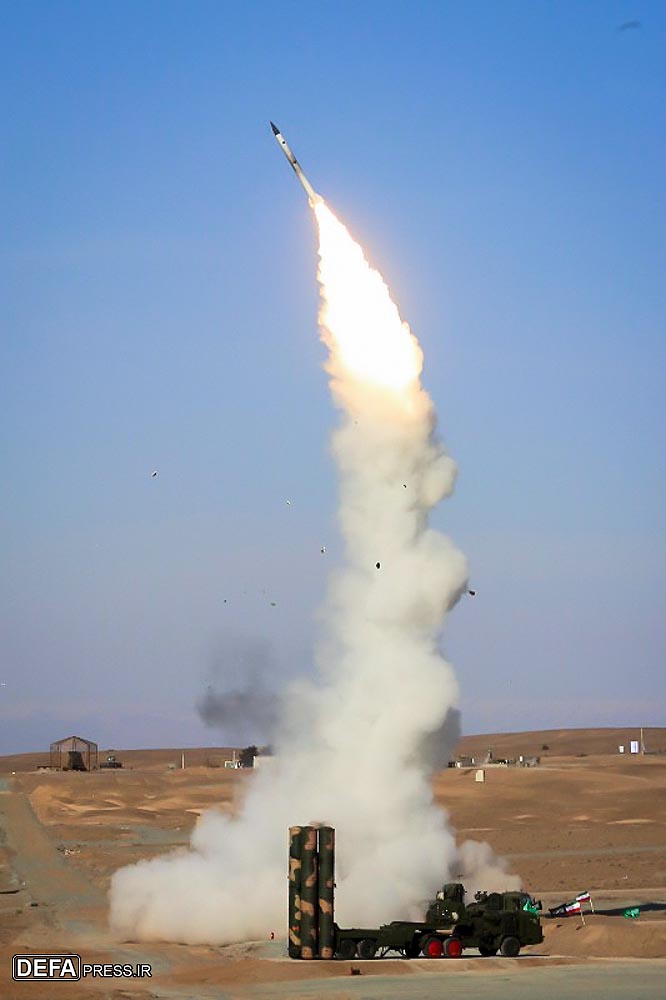 Turkey Dismisses U.S. Warning Against Buying Russian Missile System
Turkey has largely dismissed a warning from the new U.S. secretary of state against buying Russia's S-400 missile defense system, saying the deal is largely done and will not be reversed.
Pompeo presses Turkey on S-400 missiles purchase from Russia | Reuters
Secretary of State Mike Pompeo on Friday told his Turkish counterpart that the United States was seriously concerned over Ankara's decision to buy Russian S-400 surface-to-air missile batteries, which are not compatible with NATO's defenses.
Pompeo Warns Turkey About Purchasing Russian S-400 Missile System
U.S. Secretary of State Mike Pompeo has warned his Turkish counterpart against purchasing a Russian surface-to-air missile system.
US diplomat threatens Turkey's F-35 role in S-400 spat
A senior US diplomat has threatened to use the Lockheed Martin F-35 programme as a retaliatory tool against Turkey for acquiring a sophisticated air defence system from Russia. Assistant secretary of state for European and Eurasian Affairs Wess Mitchell's remarks during 18 April hearing in Congress escalated a simmering confrontation with a NATO ally and combat partner against ISIS, which agreed to acquire the Almaz-Antey S-400 Triumf system even as it plans to take delivery of its first F-35A later this year. Breaking from a string of ambiguous statements by the Trump Administration, Mitchell's testimony made specific threats of potential retaliation if the Turkish government follows through on the acquisition of the S-400 system.
Lawmakers Again Attempt to Block F-35 Sale to Turkey | Military.com
For the second time in two years, lawmakers are attempting to block the sale of F-35 Joint Strike Fighters to Turkey.
Three U.S. senators move to block F-35 transfers to Turkey | Reuters
Three U.S. senators introduced a measure on Thursday aimed at blocking the transfer of Lockheed Martin's F-35 Joint Strike Fighter to Turkey, a NATO ally and one of nine partner nations involved in producing the high-tech, radar-evading aircraft.
Senators look to block F-35 delivery to Turkey over imprisoned American pastor | TheHill
Pastor Andrew Brunson has been accused of aiding a failed coup attempt against Turkish President Recep Tayyip Erdoğan.
Russia Sells Turkey Missiles It Claims Can Take Out F-35s | Military.com
Military.com 3 Apr 2018 By Richard Sisk Russian President Vladimir Putin pressed ahead Tuesday with the $2.5 billion sale of S-400 anti-air missiles to Turkey in a deal reached over the objections of the U.S. and other NATO allies. "A priority task in the sphere of military technical cooperation is the implementation of the contract for supplies of S-400 Triumf missile systems to Turkey," Putin said at the start of a two-day visit to Turkey, according to the Russian news agency TASS. It was not immediately clear whether the deal would put Turkey in violation of recent sanctions imposed on Russia by the U.S. and its allies against sales of military hardware by state-run agencies.