Anonymous expert compilation, analysis, and reporting.
There is just not enough information to determine if Russian inventor of Novichok's being hit by a car was intentional or not. Russia, of course, is accusing the West of fabricating the incident…
Life is strange. So strange that you can't make this stuff up. Somehow, Russia feels the need to, however. Quite honestly, I believe it's hardwired into their DNA or is a contagion of sorts. 
</end editorial>
---
---
Russia's self-flagellation campaign continues, with new mythological claims emerging on Syria, including the LACM strike. Col. Gen. Sergei Rudskoi of the RuMoD tells RIA Russia will supply Syria with "new air defense systems soon". Media are assuming these will be S-300P series, and if earlier comments are true, these would be the full capability S-300PM2 rather than the dumbed down S-300PMU2 export variant. Given Israeli comments earlier this week, this will not end nicely. Gen. Thomas of SOCOM says US EC-130 jammers in Syria are being attacked electronically "in the most aggressive EW environment on the planet" – Russian EW is being used to good effect. Shtepa, who edits the very good After Empire website, describes Putin's Russia as a hybrid that "… brings together the Soviet and Nazi heritage",  Inozemtsev argues this system is beyond reform and has to be destroyed, like the preceding Soviet and Tsarist systems. Parkin on a pragmatic reason to avoid tourism in Russia.
Retired Novichok chemist Vladimir Uglev suffers a car accident. Salisbury cleanup continues.
---
Israeli DEFMIN Lieberman visits US. Media remain fixated on his comments concerning Russian SAMs in Syria. Multiple reports on Russian meddling in Syria, most interesting being  Lyamin's speculation on the diminishing Syrian inventory of 5V28 missiles for the S-200VE / SA-5B GAMMON air defence systems. CSIS Missile Threat states: "At its peak in 1985, the S-200V was deployed at over 130 launch sites throughout the Soviet Union, comprising of 338 batteries, or about 2030 launchers" suggesting that Russia had stocks of many thousands of these huge 7 tonne missiles available for export from the 1990s onwards, which begs the question of how many reloads were quietly exported to Syria since then unbeknownst to Lyapin. In the February shootout with the IDF alone, up to two dozen 5V28 missiles may have been launched at the Israeli F-16Is.
Russia to deliver new air defense systems to Syria: RIA | Reuters
MOSCOW (Reuters) – Russia plans to deliver new air defense systems to Syria in the near future, RIA news agency cited Russia's Defence Ministry as saying on Wednesday. The ministry added it plans to study a U.S. Tomahawk cruise missile captured by Syrian forces in a recent attack, in order to improve Russia's own missiles, RIA reported. Reporting by Polina Ivanova; Editing by Catherine Evans
Russia says it will soon deliver new air defense systems to Syria | The Times of Israel
Moscow doesn't specify model, though officials have recently said S-300 could be transferred to Assad; Israel has warned it would destroy system if it is used against IAF jets
Russia to provide advanced air defenses to Syria
Russia will supply Syria with the sophisticated S-300 air defense system, ignoring Israel's request not to do so. By: AP and World Israel News Staff The Russian military has indicated it will supply the Syrian government with an advanced air defense system, to the chagrin of Israel, which requested Russia not take this step. Col. Gen. Sergei Rudskoi said in a statement Wednesday that Russia will supply Syria with "new missile defense systems soon." Rudskoi did not specify the type of weapons, but his remarks follow reports in the Russian media that Moscow is considering providing its S-300 surface-to-air missile systems to Syria. Top Russian officials said earlier this month that Moscow may reconsider a pledge it gave a decade ago not to provide Syria with the S-300 system in light of airstrikes on Syria earlier this month carried out by a US-led coalition and reportedly by Israel's Air Force (IAF) in a separate incident.
Russian army hints at providing advanced air defences to Assad | Russia News | Al Jazeera
Statement comes a day after Israeli defence minister says Tel Aviv would destroy the system if it is 'used against' it.
Russia Is Sending Bashar Al-Assad New Weapons After U.S. Syria Strike, Moscow Warns
Moscow has repeatedly hinted it could send some of its most advanced air defense systems to Syria.
Russia may start supplying Syria with S-300 missile systems
Russia has the technical capability to supply Syria with S-300 anti-air missile systems within a month, by using what the Russian military department has available and carrying out the necessary modifications, TASS reported with reference to a military diplomatic source. According to the source, there are two ways that S-300s could be sent to Syria. One would be to produce systems of the export variety, but then Syria would only receive them in one and a half to two years. The other option would be to send systems from the Russian Defense Ministry's reserves, or to use the systems withdrawn from the armament when the Russian army's S-300s were replaced with S-400 systems. "Of course, the used Russian S-300s to be sent to Syria will have to undergo the relevant adaptation to the Syrian Arab Republic's anti-air defense standards, which could take roughly a month with accelerated work," the source observed. Earlier the newspaper Kommersant reported with reference to its own sources that Russia may soon begin supplying Syria with S-300 "Favorite" anti-air missile systems. The General Staff of the Russian Armed Forces announced that it was prepared to return to the matter of supplying Damascus with S-300 systems immediately after the cruise missile strike by the US, Britain and France against Syria on April 14. Russia signed an agreement to supply the country with S-300 systems in 2010, but it was later frozen due to the position of the West and Israel. On April 16, Russian Foreign Minister Sergey Lavrov said that Russia is prepared to take all necessary steps to strengthen Syria's defensive capabilities, which includes supplying S-300s. On April 23 the minister told reporters that the matter of supplying S-300s had not yet been decided, but Russian President Vladimir Putin had discussed this topic with the Defense Ministry "in the context of preventing the Syrian Arab Republic from being inadequately prepared for aggressive attacks such as the one that took place on April 14". Presidential Press Secretary Dmitry Peskov did not comment on the possible shipment of S-300 systems to Syria.
Russia To Supply Syria With Air Defence System
Russia has said it will supply the Syrian government with a sophisticated air defence system. It comes after Moscow condemned a missile attack launched by the US, UK and France earlier this month. Colonel General Sergei Rudskoi said in a statement that Russia will provide Syria with: "new missile defence systems soon". Col Gen Rudskoi did not specify the type of weapons, but his remarks follow reports in the Russian media that Moscow is considering selling its S-300 surface-to-air missile systems to Syria.
Everyone's talking about Russia's S-300. Why now, and why should Israel be worried? – Israel News – Haaretz.com
The air defense system will not be a game changer for the Israeli air force, but what it says about Putin favoring Tehran over Jerusalem is of greater concern
Russia To Supply S-300 To Syria; Warns of "Catastrophe" if Israel Attacks System – Jewish Voice
Russia could be about to supply the advanced S-300 anti-aircraft missile system to Syria and has warned of "catastrophic" consequences for all sides should Israel attack the missile batteries, according to a report in the Russian daily Kommersant, citing anonymous military sources. According to Kommersant, Russia could supply the long-range surface-to-air missiles free of charge to Damascus within the framework of its military aid to the Bashar Assad regime. The report said that components of the S-300, including radar stations, control posts and launchers would soon be delivered to Syria by the Russian military either by air transport or via the Russian Navy, which has a base at Tartus on the Syrian coast.
Syrian Army Possesses Modern Russia-Made Pantsir Systems – Source – Sputnik International
Russia has not transferred S-300 air defense missile systems to Syria, a military-diplomatic source told Sputnik on Wednesday.
Russia says it has a US Tomahawk cruise missile and will use it to improve its own weapons
Russia has gotten its hands on an U.S. Tomahawk cruise missile and it's going to study it to improve its own weapon systems, the Defense Ministry said Wednesday. However, the U.S. Department of Defense told CNBC that the claims from Moscow are "absurd."
Russia says Syria 'captured' a US missile from the strike — and it could be trying to 'embarrass' the US | Business Insider
Russia claimed Syria captured a US Tomahawk cruise missile from the strike that took place on April 14, but it's unclear how they would have or why it's mentioning it now. Russia says it will study the missile to advance their own munitions, but an expert says it's unlikely Russia can learn anything from whatever it found. Instead, the expert says Russia's claim is likely an effort to "embarrass" the US.
Dissection of One Russian Disinformation Example – To Inform is to Influence
In their never-ending quest to misinform as many people as possible, to obfuscate the real story, to muddy the waters, to avoid any semblance of accepting any blame, Russian propagandists have put together another doozy. Col Skripal and his daughter had an assassination attempt made against them by Russian agents using a nerve gas invented in and only produced in Russia. Now Russian propaganda is claiming the head of the OPCW, the UN Chemical Warfare office, was tricked into admitting any nation can make A234 aka Novichok. This is easily discovered by checking out who is publishing this story. Merely putting OPCW and prank into Google uncovers only Russian state-sponsored and Russian state-controlled outlets publishing this story.
Russia's covert mission in Syria uncovered – Syria – Haaretz.com
Despite Russian denials, Putin's private army that is helping Assad in Syria is documented using a military base in southwestern Russia
Russia claims it repulsed a drone attack on Syria Khmeimim airbase
Anti-aircraft defenses at the Russia's Khmeimim airbase in Syria destroyed unknown small-sized air targets that were "far from the airfield", RIA Novosti reported, citing an airbase spokesperson. According to the airbase representative, the airborne threats were discovered on April 24 around twilight. "All of the targets were destroyed by the antiaircraft fire means of the Russian airbase," he said. No one was hurt on the base; the facility also suffered no material damage, and has returned "to normal operations." Militants in Syria use drones capable of operating at a distance of more than 100 km and which often carry ammunition, Defense Minister Sergey Shoygu said in early April. According to Shoygu, Russian troops have destroyed seventeen such vehicles since the beginning of the year. The airbase in Khmeimim has previously been attacked by drones. RBC news agency reported, citing its sources, that one of these attacks took place overnight from December 31, 2017 through January 1, 2018. Two people were killed during that attack. The drones damaged four planes and two helicopters, RBC's source said. The Ministry of Defense denied this information and said that the base was fired on by mortars. The second attack took place on overnight from January 5 through January 6, when militants attacked Khmeimim with thirteen drones. As reported by the Russian Ministry of Defense, seven of them were destroyed by Pantsir-class missile and gun systems.
Russia says only 13 out of 76 US missiles hit Barzeh on April 14th
BEIRUT, LEBANON (1:00 P.M.) – Russian General Sergei Rudskoy said on Wednesday that only 13 of the US-led Coalition's 76 reported missile strikes hit the Barzeh Research Center in rural Damascus on April 14th, RIA reported this afternoon. "So, in the area of the research center in Barzeh, only 13 hits were recorded
Exclusive: Russian civilians helping Assad use military base back home – witnesses | Reuters
The Kremlin says it has nothing to do with Russian civilians fighting in Syria but on three recent occasions groups of men flying in from Damascus headed straight to a defense ministry base in Molkino, Reuters reporters witnessed.
Will Russia's involvement in Syria end up burning its ties with Israel?
As geopolitical tensions spiked between Russia and West in recent years, one staunch US ally has been something of outlier toward Moscow: Israel. Israeli emissaries failed to show up for a crucial 2014 UN vote condemning Russia for annexing Crimea. Israel has taken no active part in several waves of
Russia Risks a Wider Mideast War – WSJ
By outing Israel's attack on Iran's base in Syria, Moscow may provoke an escalation by Tehran.
Why Syria may be the most aggressive electronic warfare environment on Earth
Syria today presents the "most aggressive [electronic warfare] environment on the planet from our adversaries," according to the head of Special Operations Command. Speaking before an audience at the annual GEOINT symposium April 24 in Tampa, Florida, Gen. Raymond "Tony" Thomas said adversaries are testing the U.S. every day. This, he said, has come in the form of knocking down communications and disabling AC-130 aircraft. While he did not specifically name any one perpetrator, it is well known that Russia not only possesses advanced EW capabilities, but has deployed it on battlefields in Syria and Eastern Ukraine. "They have used Syria as a testing ground for not just aircraft, but also their munitions as well," Air Force Lt. Gen. VeraLinn "Dash" Jamieson, deputy chief of staff for ISR, said of the Russians at a January event in Washington.
Russia Widens EW War, 'Disabling' EC-130s In Syria « Breaking Defense – Defense industry news, analysis and commentary
GEOINT: The Compass Call is supposed to be one of America's foremost electronic warfare weapons, but the EC-130s flying near Syria are being attacked and disabled "in the most aggressive EW environment on the planet," the head of Special Operations Command said here today. "Right now in Syria we are operating in the most aggressive EW environment on the planet from our adversaries. They are testing us everyday, knocking our communications down, disabling our EC-130s, etcetera," Gen. Raymond Thomas told an audience of some 2,000 intelligence professionals. While, for obvious reasons, we don't know many details about the nature of the attacks on the EC-130s, we do know the Russians have done what one EW expert called a "good job" in several recent conflicts using EW. And the Russians are in force in Syria and provide most of the gear used by the Syrian military. "The Russians have redone and reengineered their entire EW fleet in the last 20 years," notes Lori Moe Buckhout, a retired Army colonel who specializes in EW. After the Russians attacked Georgia, they concluded they needed to upgrade their EW capabilities, she says. "The Russians put in millions on upgrades after Georgia. They've ended up with killer capabilities, jamming in a multitude of frequencies for hundreds of kilometers." She also notes that the Russians may not have gone head to head against the EC-130s EW attack capabilities. They may have taken the much easier route of interfering with the Position, Navigation and Timing (PNT) or their communications gear, making it more difficult to fly the aircraft since crews would have had to rely on maps, line of sight and other techniques. "The problem the EC-130s have is that, while they are jamming, the crews aren't doing much else," making them more vulnerable to attacks, she says. "They could have gone after the PNT or the comms." The Russians "know all of our vulnerabilities." There are other problems US forces must cope with, says Loren Thompson, a well known defense consultant: "We've spent so much time fighting enemies in Southwest Asia who were technically unsophisticated that we are not up to speed on tactical electronic warfare." Buckhout said Thompson has a point.
Russia's Telegram ban has impacted Google and tests Putin's ability to control the web | WIRED UK
Telegram has been blocked in Russia for more than a week. IP bans have impacted Google and Amazon services. There's no end in sight
Putin vs the Russian Internet – 0:1 | Science & Technology | Al Jazeera
The Russian government has just scored an own goal trying to block popular messenger app Telegram.
Window on Eurasia — New Series: Kremlin's De Facto Ideology a 'Hybrid' of Soviet and Nazi Ideas, Shtepa Says
Paul Goble Staunton, April 24 – "Officially," Vadim Shtepa writes, "the Kremlin does not profess any 'state ideology,' but in fact, it brings together the Soviet and Nazi heritage," with "nostalgia for the USSR combined with a revanchist worldview, characteristic of the Third Reich in the 1930s." In an article for Tallinn's International Centre for Defense and Security, the editor of the After Empire portal says, "the current propaganda meme of 'the wild 1990s' is a direct analogy to 'the Weimar Republic, to which an irreplaceable 'national leader' came and 'raised the country from its knees" (icds.ee/ru/blog/article/ehkstremizm-kak-gosudarstvennaja-ideologija-rossii/). While claiming that it has no ideology, the Putin regime has used its various anti-extremism laws to go after anyone who does not hew to the Kremlin's line or dares to criticize it, Shtepa says. As a result, "no 'rightists' or 'leftists as independent political forces exist in today's Russia." "For all who seek to get involved in politics, there is only one single criteria," he continues, "loyalty to the authorities. If you have that, you can speak out as you please and no court will consider what you say as a violation of the law. But if you criticize the authorities,, it is easy to call you 'an extremist,'" punish you and push you out of public life. According to Shtepa, "propaganda as the main instrument of hybrid war is directed not only at 'the foreign opponent; its main victim is the population of the aggressor country" whose views the powers that be have transformed from political positions to "a simulacrum of 'the will of the people'" which the authorities then carry out. That technique, he continues, "has been successfully applied throughout all the Putin years. First, there occurs a massive propagandistic imposition of neo-imperial attitudes and then the authorities justify their political steps by this 'will of the people.'" That happened with Crimea and the Donbass, and it continues with anti-Western attitudes. "From a superficial point of view, this looks even democratic," the Russian regionalist who now lives in exile in Estonia says, as long as one ignores the fact that "all basic principles of democracy have been destroyed in Russia. Free elections of mayors and governors don't exist, real competition of political forces has been eliminated," and a power vertical put up instead. This system's chief characteristics, Shtepa continues, "are the ignoring of the interests of society, the rise of all-possible prohibitions, and an inclination to use force methods to resolve problems." "Paradoxically," he says, "the Russian authorities themselves both within the country and in international affairs have established themselves as the very image of 'the extremist' with which they as it were are struggling." (Emphasis supplied.) In this regard, Shtepa concludes, it is worth recalling the possibly apocryphal phrase usually ascribed to Winston Churchill." According to the wartime British prime minister, "'fascists of the future will call themselves anti-fascists.'" Unfortunately, he says, the world hasn't yet figured out how to react to this hybrid of two evil systems of the past.
Window on Eurasia — New Series: Like Soviet One, Putin System Can't Be Reformed, Only Destroyed and Replaced, Inozemtsev Says
Paul Goble Staunton, April 24 – One of the many debates that riled Western studies of the Soviet Union concerned whether that system could ever be reformed or would have to be destroyed and then replaced with something else. Some political analysts insisted that of course it could be reformed, while those who came out of the totalitarian school generally said that it couldn't be. Now, a similar debate has almost certainly been triggered about the Putin system, with US-based Russian economist Vladislav Inozemtsev arguing in an interview with Ekho Rossiya this week that "reforming the [Putin] system will be just as impossible as it was to reform the Soviet one" (ehorussia.com/new/node/16180). The director of the Moscow Center for Research on Post-Industrial Society says that Russia has an enormous capacity to survive the kind of sanctions the West has imposed or shows any sign of imposing in the future. Up to now, the West has imposed them to satisfy domestic political needs rather than to force Moscow to change, whatever politicians say. Historically, Russia has gone through the same cycle that it is repeating today. "Russian statehood when it was active in its borrowing from the world beginning from Petrine times passed through several stages," he says. First, there arose a sense of being behind the world and a certain modernization began." This "moved the country forward but exclusively within those limits which guaranteed the possibility that the authorities of the given time could strengthen themselves." Then, as a result of these reforms, the rulers recognized that they were threatened and began to put on the brakes. Again and again, stagnation occurred. After that lasted for "several decades," the sense that Russia is behind and must change things to catch up. That has led to periods of reform which in the end could not be fully carried out because the country's "resources were exhausted." As a result, there was decay, convulsions and even revolutions. "Today," Inozemtsev says, "we see exactly the same thing." Reforms were working but they had become a threat to the incumbent regime. And as 2011 approached – a year "analogous to 1956 and the Soviet thaw" – the regime began to put on the brakes under various pretexts: Crimea, the war with America and so on. This was the legitimation of stagnation." When the economy begins to decline and the standard of living along with it, the Kremlin will undertake "a hopeless attempt to revive this system. I suspect," the economist says, "that this will not be undertaken while Putin is in office, but I may be mistaken. If the situation will get very difficult, perhaps it will happen even under him." "But to reform this system will be just as impossible as it was impossible to reform the Soviet system," he continues, and therefore one must expect "major troubles." That is all the more so because the Russian Federation is far more cut off "economically, socio-culturally and mentally" than was the Soviet Union at the end. The USSR, Inozemtsev says, "in the 1980s was a country quite near to the Western world in its values however strange that may seem. These were not the values of democracy, but they were the values of education, a definite quality of life and an acceptance of the importance of technology and industrial development." It "was part of industrial civilization. A split took place when the West began to move into technological development and the Soviet Union remained mired in its gigantomania, metallurgical factories and Trans-Siberian projects." But today, Inozemtsev says, "this break is dozens of times greater." Russians today "are not capable of producing a large part of what the developed world produces: we do not produce even the printer cartridges which are used to print out Kremlin laws." Moreover, under Putin, Russia is mired in Orthodoxy and imperialist values, at precisely the time "when the entire world is becoming tolerant and open." At some point, Russia will hit a brick wall and suffer the consequences, he continues. Illarionov says that he has "only one basis for optimism: Putin isn't eternal. Personalist regimes have a common feature: they do not survive their founders. You must be ready for the fact that the system will collapse when its founder disappears." All the institutions he has created will "disappear." Some people equate Putin and Russia and say without the one, there won't be the other. That is possible: there won't be any Russia if the current process goes on for much longer. Unfortunately, the Russian opposition doesn't provide "any reason for optimism. It will not overthrow this regime." In many ways, he says, the Putin regime and its opponents mirror one another. "For me," Inozemtsev says, "the figures of Putin and Navalny are identical, and leader cults [or either kind] will not lead to any good."
Window on Eurasia — New Series: Fearing Emergence of Pacifist Attitudes, Kremlin Cracks Down on All Anti-War Groups
Paul Goble Staunton, April 24 – Unlike during the first Chechen war or the Russian invasion of Ukraine, there have been no demonstrations against the war in Syria, the result of the Kremlin's promotion of militarism, its suppression of unfavorable news, and its crackdown on groups like the Jehovah's Witnesses that might have led them, Ivan Preobrazhensky says. "Having chosen military actions as an acceptable instrument for resolving foreign and domestic political tasks," the political analyst says, "the Russian authorities see in anti-war movements one of the main threats to their policy" and have conducted "a struggle with them in all spheres of the life of society" (ridl.io/ru/война-есть-пацифизма-нет/). Soviet peace committees were disbanded in the 1990s or transformed into organizations with a very different purpose, Preobrazhensky says. And "over the last four years, all 'traditional' human rights anti-war organizations such as the Soldiers' Mothers Committees have suffered," accused of being foreign agents or otherwise harassed. Over the same period, he continues, the authorities came down hard on the Jehovah's Witnesses, "the most actively anti-war religious organization" in the country and one whose followers "already in the Soviet period were well-known for the fact that they preferred to go to prison than to serve in the military." Given polls showing Russians overwhelmingly support military moves and even want their relatives to serve in the military, all of these actions might seem unnecessary. But in addition to the objections about military spending by systemic liberals like Aleksey Kudrin and Aleksey Navalny, there is "great potential" for the emergence of a pacifist movement. The reason for that conclusion, Preobrazhensky says, is that "despite the clearly articulated militarist demand of society and the growth of the army's popularity, there exist deep social phobias," first and foremost about the possibility of a big war, which 75 percent of Russians tell pollsters say they fear for themselves and their children. "Thus," he says, "a growth in losses in real military conflicts and especially the appearance of new ones could unexpectedly lead to changes in attitudes in society. But this is [only] a potential. For the time being, talk about war works only to frighten the population which is cut off from information" from abroad about the real situation. And yet another indication that the Kremlin is worried about such a shift is its increasing proclivity to discuss relatively small conflicts as harbingers of a third world war, something that puts any public discussion of the merits of the current actions of the Russian government beyond the range of the acceptable, Preobrazhensky suggests.
The rise of Russia's neo-Nazi football hooligans | News | The Guardian
The long read: For the past two decades the Russian state has encouraged groups of violent far-right fans. As the World Cup approaches, it is struggling to tame them. By Simon Parkin
Russian Novichok Developer Hospitalized Following Car Accident
One of the developers of a military-grade nerve agent that Britain says was used to poison a former double agent has reportedly been hospitalized after being hit by a car. Vladimir Uglev was one of the Soviet scientists involved in the development of a Novichok-class lethal agent that London says almost killed ex-spy Sergei Skripal and his daughter Yulia last month. Russia denies any involvement and accuses Britain of fabricating the incident to stoke anti-Russia hysteria. The poisoning set off a series of mutual diplomatic expulsions.
A Russian scientist who claimed to develop the nerve agent that poisoned Sergei Skripal has reportedly been hit by a car in Russia | Business Insider
Vladimir Uglev has reportedly been hit by a car in Russia. He claimed to be one of the developers of the Novichok nerve agent, which was used to poison Sergei Skripal and his daughter. He told the BBC earlier this month that the Skripals were "not the first victims" of the Russian-created poison.
Russian scientist who invented nerve agent that poisoned spy in UK is knocked down by car | Metro News
The scientist who created nerve gas Novichok, which was used to poison a spy in the UK, has been hit by a car in Russia. Vladimir Uglev, 71 was struck…
Russian scientist who developed Novichok poison is run over by car | Daily Mail Online
Vladimir Uglev was rushed to hospital in his hometown in Russia after he was struck while walking over a pedestrian crossing, suffering injuries to his head, leg and arm.
A Russian scientist who claimed to develop the nerve agent that poisoned Sergei Skripal has reportedly been hit by a car in Russia | Business Insider
Vladimir Uglev has reportedly been hit by a car in Russia. He claimed to be one of the developers of the Novichok nerve agent, which was used to poison Sergei Skripal and his daughter. He told the BBC earlier this month that the Skripals were "not the first victims" of the Russian-created poison.
Vladimir Uglev got into a car accident while crossing a street near the town of Anapa. One of the scientists that helped create the nerve gas Novichok, which was used to poison Sergei and Yulia Skripal, according to the Salisbury investigators, got hit by a car. The Bell reported the news, saying the man's name is Vladimir Uglev. The victim was the one who reported about the incident. According to him, it happened near his house in the outskirts of Anapa on April 24. Uglev was walking across the crosswalk, when he got hit by a 70-year-old man of the same village. Uglev said that when he noticed that the car was not slowing down, he ran to reach the sidewalk, but it was too late. Uglev jumped onto the hood to avoid getting under the wheels. He broke the windshield with his head. The scientist is in hospital undergoing examination. He has a head injury and severe bruises on his right arm and right leg. Uglev had a tomography of the head, but nothing has been reported on its results.
Will Salisbury ever recover from the Skripal poisoning? – BBC News
Almost two months on, the city is still suffering the after effects of the Skripals' poisoning.
Skripal scandal: Soldiers dig up paving at poison attack scene | UK | News | Express.co.uk
SOLDIERS wearing gas marks yesterday examined the site where Sergei Skripal and his daughter Yulia collapsed in the nerve agent attack.
Salisbury Russia spy poisoning: Toxic cleanup STILL ongoing | Daily Star
BRITISH military personnel are still attempting to make areas of Salisbury safe over a month after the Russian spy poisoning.
Lieberman, a working visit to USA | The Sivertelegram
Defense Minister Avigdor Lieberman on Tuesday night went on a working visit to the United States to meet with senior officials of the U.S. defense for negotiations on Iran and Syria. On Wednesday, April 25, reports The Times of Israel, citing a source in the defense Ministry. According to the newspaper, Lieberman intends to meet with U.S. Secretary of defense James Mattis and US presidential Advisor for national security John Bolton. In addition, the head of the defense Ministry will hold a meeting with representatives of the U.S. Senate Committee on armed services. On his Twitter page the Minister wrote that he plans to discuss with his colleagues important issues such as strengthening the negative influence of Iran in the middle East in General and Syria in particular.
Israel prepared to destroy Russian S-300 missile systems in Syria
Israeli Minister of Defense Avigdor Lieberman has commented on the possible delivery of Russian S-300 air defense systems to Syria. According to Lieberman, Israel's only concern regarding the systems delivery is which targets the systems may be used against. The Minister stressed that Israel's problem is not Russia, as Russian air defense systems have already been deployed in Syria and not used against Israel. "What's important to us is that the defensive weapons the Russians are giving Syria won't be used against us. If they're used against us, we'll act against them," Lieberman said in an interview with the Israeli publication Ynetnews. During the interview, he noted that defensive weapons are part of Syria's internal affairs. However, if weapons were purchased in Iran, Israel would closely monitor the situation. "On the other hand, we won't allow Iran to flood [the country] with advanced weapons systems that would be aimed against Israel," Lieberman said. The Minister stressed that Israel is always open to dialogue on these issues and has been able to "avoid friction with the Russians." Russian Foreign Minister Sergei Lavrov said earlier that issues regarding the delivery of the S-300 systems to Damascus had not yet been resolved, while Arab and Israeli media reported that weapons had already arrived in Syria.
Israel: If Syrians use Russian missiles against us, we'll strike back – media | UNIAN
Defense Minister of Israel Avigdor Lieberman warned Tuesday that if Syria uses Russian-made air defense missiles against Israel, the IDF will strike back. Experts believed that Israel would react negatively to any decision to supply the missiles.
Israel warns of attack if Russia air defences used in Syria | World | thenews.com.pk | Lahore
JERUSALEM: Israel's Defence Minister Avigdor Lieberman said Tuesday that his country would attack Russian S-300 air defence systems in Syria if they were used against Israeli targets.His remarks…
Lieberman promises Israel will destroy Russian-made S-300 system in Syria | JerusalemOnline
Israeli Defense Minister Avigdor Lieberman promised to attack Russian-made S-300 anti-aircraft defense systems in Syria if they are used against Israel. "If someone targets our planes, we will destroy them," Lieberman told Ynet.
Israeli Defense Minister: Israel Will Retaliate if Aircraft Attacked | CBN News
Israeli Defense Minister Avigdor Lieberman warned if Syria attacks its aircraft with Russian-supplied S-300 air defense batteries, Israel will retaliate.
Israel warns Syria not to use Russian S-300 missiles against its aircraft- The New Indian Express
The minister referred to comments by top Russian officials to the Kommersant newspaper that Russia is expected to provide Syria with S-300 anti-aircraft defence systems.
EU Urges Russia, Iran, Turkey To Press For Pause In Syria Conflict
EU foreign policy chief Federica Mogherini has called on Russia, Iran, and Turkey to do more to scale down the fighting in Syria.
UAWire – Paris: Russian warplanes harass French warships off Syrian coast
Chief of Staff of the French Navy, Admiral Christophe Prazuck, reported that Russian Military aircrafts have approached French warships eight times "over the past eight months." Agence France-Presse quoted this information from Prazuck, who spoke before the Senate's international and security commission on April 11. The Admiral noted that the French frigate has been located off the coast of Syria since 2015. He added that at the beginning of April 2018, the French warship Aquitaine was approached "at an unsafe distance by a Russian fighter that flew from the Tartus's base." The Admiral believes these actions "could have caused an incident." According to the agency's military source, after this incident, "the crew of the ship was forced to remind the Russian aircraft about the 'rules of approach.'" Admiral Prazuck emphasized that the naval and strategic status of Russia and China has increased in recent years. "China has created a fleet equivalent to the French Navy within four years, and Russia has increased its number of submarines by 1.5 times," he stated. "Thus, the naval and strategic position of these countries has changed in recent years.
Swiss authorities allowed isopropanol exports to Syria | News | Expatica Switzerland
Switzerland authorised the export to Syria of five metric tons of the chemical isopropanol in 2014, which can be used to make sarin gas, Swiss public television, RTS, reports.The Organization for the Prohibition… Read Switzerland's latest and breaking news online. See the most important news in Switzerland today and keep in touch with local and international news relating to Switzerland.
US must act decisively to weaken Russia and Iran as guarantors of Assad's survival | TheHill
Assad's use of chemical weapons allowed Russia to flaunt its weight in defense of the regime. We should hold Russia accountable for complicity in civilian deaths.
Pompeo's strategy for Syria must address these critical questions | TheHill
How much do we care? Unless this question is answered it is impossible to gauge the priority.
UAWire – Kremlin: Russia continues to maintain communication with the US on Syria
Russia and the United States will continue their dialogue in the aftermath of the airstrikes of the US, UK and France in Syria, as announced by Deputy Foreign Minister Mikhail Bogdanov. He noted that Moscow would always be "ready for dialogue" with Washington on the Syrian issue according to the UN Security Council resolution 2254. "The contacts are continuing on the military side as part of de-conflicting," Deputy Foreign Minister of the Russian Federation said to journalists during a response to a question about the interaction of Russia and the United States.
The Strategic Risks of Inaction on Syria's Chemical Weapons | The Cipher Brief
The uninhibited use and maintenance of Syria's chemical weapons arsenal has serious strategic implications for the West and Israel.
New Report Tallies 200 Attacks On Health Facilities In Northern Syria In 2016 : Goats and Soda : NPR
A new study compiled nearly 200 incidents in 2016 in northern Syria — double the amount from a previous attempt to come up with data. And everyone agrees that number is likely an undercount.
Recent Iranian shipments to Syria concern US intelligence – CNNPolitics
US intelligence is monitoring a series of cargo flights from Iran into Syria that the US suspects may be carrying weapons systems into Syria for potential use by Bashar al-Assad's regime or Iranian forces, CNN has learned.
The warstock of missiles for the Syrian S-200 missile systems are rapidly decreasing
The S-200 air defense systems are regularly used to repel Israeli air raids, with such intensive use, the stockpiles of missiles to these air defense systems will soon be reduced to zero, Vestnik of Mordovia writes with reference to military expert Yuri Lyamin. According to Lyamin, according to open data, in the 1980s, 8 divisions (shooting channels) of the S-200VE and 144 B-880E missiles were delivered to Syria ". Since each standard anti-aircraft missile battalion has 6 launchers, each of them has only three missiles. "Three decades have passed since the delivery, and during this time, Syria could well spend a significant part of the missiles. The S-200 missiles were launched both before the war during the exercises and in recent years by Israeli planes, "he said.At the same time, "attacks from outside the airspace of Syria itself forced the Syrian air defense to actively use the only long-range SAM systems that they have – this is the S-200VE," the expert added. And in the course of reflection of the recent American missile strike, among other things, rockets of the S-200 system were also launched. In addition, some missiles for the S-200 missile system were lost when one of the technical battalions near Damascus was captured in the fall of 2012. There could be some other unknown losses. It is difficult to say how many missiles Syria now has in reserve, at the moment, judging from satellite images, in most positions the C-200VE launchers are equipped with deployed missiles, but in case of their further active use in reflecting the raids, stocks can be depleted, said Lyamin.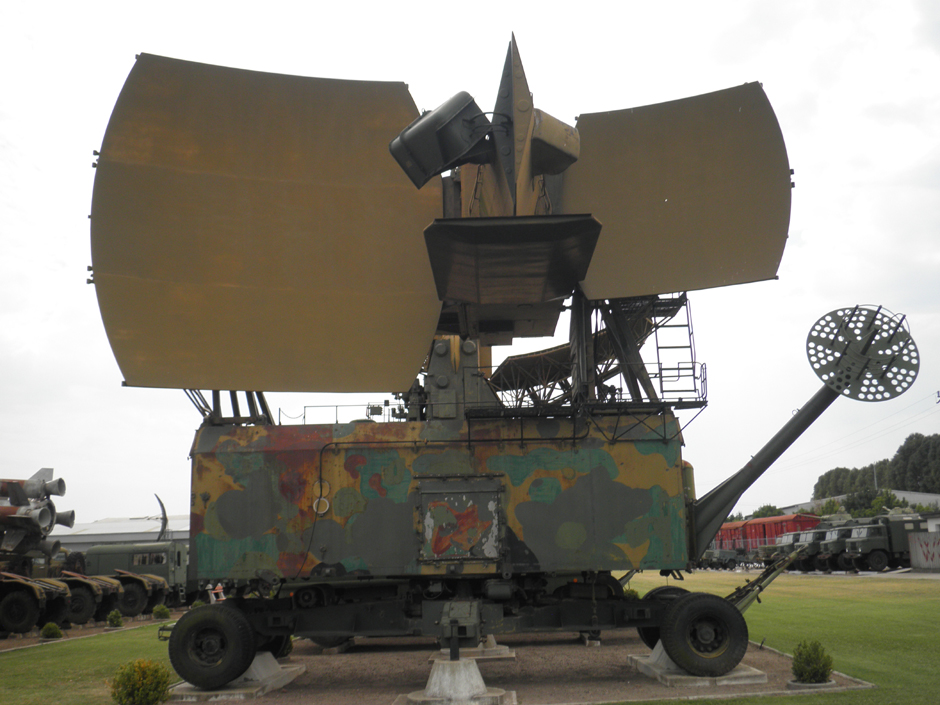 radar 5n62
С-200
C-200 03
Is Israel Hiding That Its F-35 Warplane Was Hit By Syrian S-200 Missile? [10/18/2017]
However, something went wrong. According to the available information, the Syrian Defense Forces used a Soviet S-200 missile against the Israeli warplane. This Soviet-made missile is the most advanced long-range anti-aircraft system operated by the Syrian military. However, it's old-fashioned in terms of the modern warfare. Despite this, the Syrian Defense Ministry said in its statement that the air-defense forces "directly hit one of the jets, forcing [Israeli aircraft] to retreat." This statement contradicts the Israeli claim that "no hit" was confirmed. Few hours after the missile incident with Syria, the Israeli media reported that the Israeli Air Force's F-35 stealth multirole fighter went unserviceable as a result of an alleged collision with a bird during a training flight. The incident allegedly took place "two weeks ago" but was publicly reported only on October 16. Israeli sources were not able to show a photo of the F-35 warplane after the "bird collision". Furthermore, it is not clear if the F-35 can become operational again because its stealth coating was damaged. Thus, according to the Israeli version, the warplane went out of service after collision with a bird, despite the fact that the F-35 earlier passed the bird strike certification with great results. The F-35 is the world's most expensive warplane. The price of developing the F-35 is now about $406.5 billion. Israel pays about $100 million for each plane. The question remains, what really damaged the F-35?