Excellent article by StopFake. 
</end editorial>
---
---
April 07, 2018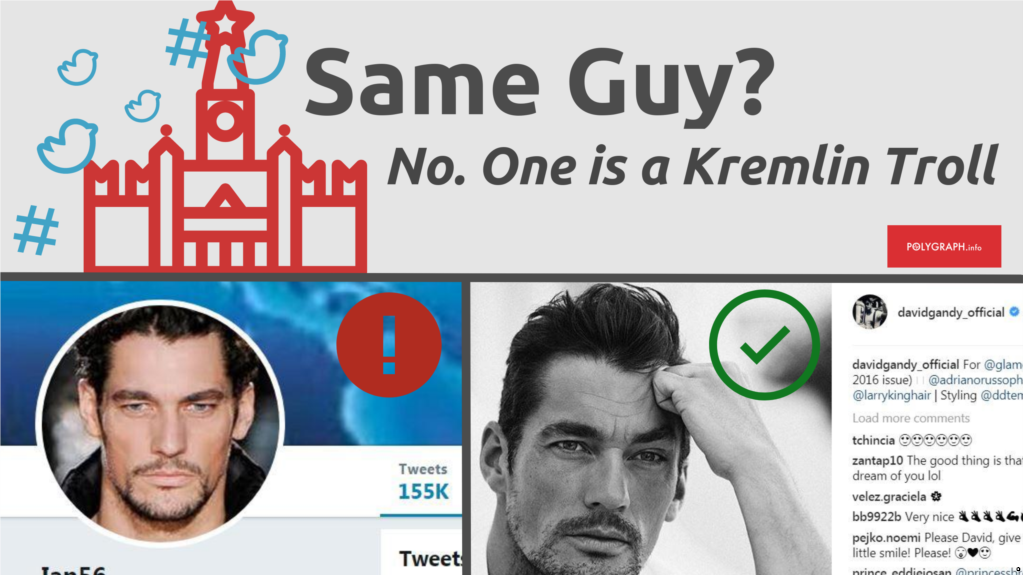 By Polygraph
On one day in late March, Twitter followers curious about Syria, Yemen and Libya could find a tweeter who calls himself "Ian56" tweeting about all those topics and more. "Ian56" also had things to say about U.S foreign policy, the Manchester bombing and the Islamic State. The common denominator in nearly all the account's tweets is the villain: the tweeter invariably targeted Western democratic governments, usually the U.S, and Britain.
"Ian56," it seems, is not a real person. He (or she) does seem to be the creation of a flesh and blood Russian, experts say not a "bot" but a "troll."
Last November, "Ian56" turned up in a Polygraph.info fact check of an Italian journalist's documentary which falsely alleged that Georgian mercenaries were responsible for sniper killings during Ukraine's 2014 Maidan Revolution. The documentary was promoted by Russia's state-funded Sputnik News agency, in an article which included some tweets on the subject by "Ian's" Twitter account (@Ian56789).
Continued at https://www.stopfake.org/en/disinfo-news-doing-the-kremlin-s-work-a-fake-twitter-troll-pushes-many-opinions/