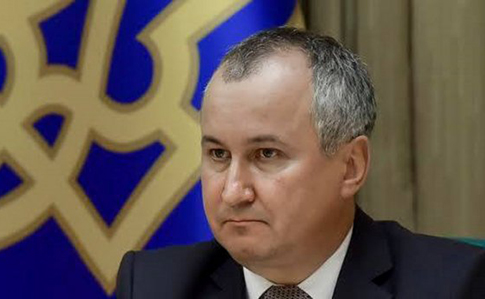 The translation is a little bit rough, but Russia appears to be ramping up the pressure on Ukraine by planning, preparing, and equipping a 'terrorist' attack on downtown Kiev.
The article goes on to say the intent was to 'show' a civil war is being waged inside Ukraine.
The main weapons to be used were 120 mm mortars, which are formidable. From a covered and concealed position, perhaps on a mobile platform, this would have been a very deadly attack on Kiev.  The SBU says the arrests prevented "thousands" of deaths, but that would probably best be categorized as sensational.
At a low cost to Russia, it is, quite literally, supporting terrorism. Why Russia has not been charged with supporting terrorism is probably pure politics.
Russia IS supporting terrorism.
</end editorial>
---
---
Hrycak: Ruban, in a conspiracy with Zakharchenko, was preparing a terrorist attack with thousands of victims
Friday, March 9, 2018, 15:45
The head of the SBU Vasyl Hrycak claims that the head of the center for the release of captives "Officers' Corps" Volodymyr Ruban, in a conspiracy with the leadership of the ORDO, prepared a terrorist attack in the center of Kiev, in which thousands of people were to suffer.
He stated this at a briefing on Friday.
"Due to the measures taken by the SBU, it was possible to prevent large-scale terrorist attacks in Ukraine that could have resulted in massive human casualties, which could have resulted in thousands of civilians, as well as some politicians, officials and people's deputies," Hrytsak said.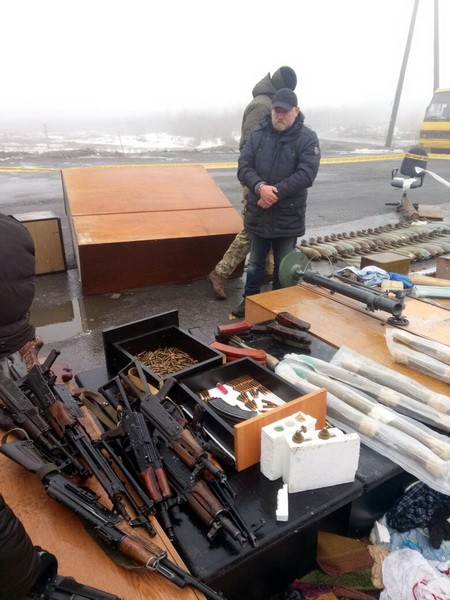 "During the pre-trial investigation, in particular the conduct of secret search and investigative actions, strong evidence and sufficient evidence have been obtained that evidence that Ruban, acting on the basis of a preliminary conspiracy with the leaders of the terrorist organizations of the so-called" DPR "Zakharchenko O.V. and Timofeev O.Yu. , as well as other people, planned and made concrete actions aimed at preparing and committing a series of terrorist attacks in the central part of Kyiv using the above-mentioned weapons and explosive devices, "said Hrytsak.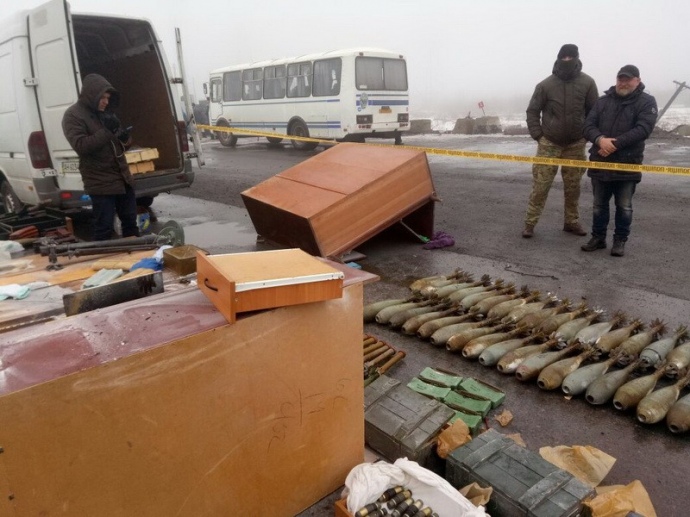 According to him, the SBU has solid evidence that Zakharchenko and Timofeeev, nicknamed "Tashkent," are involved in preparing a bloody terrorist attack in the center of Kiev using weapons, including Russian origin.
He promised to later publish documentary evidence of what was planned to commit massive attacks. According to him, from the mortars were to shoot the central part of the city of Kiev.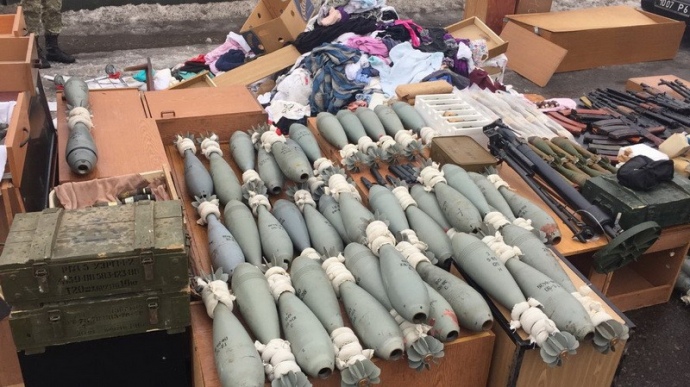 "There should not be as many corpses of blood as possible, and there were thousands of deaths, and as their curators from the DPR" and from Moscow said: "There must be a lot of corpses, a lot of blood and chaos." As a result, people have to go outside, and the troops must return from the ATO zone and come to Kyiv to show that there is a civil war in Ukraine, "said the head of the SBU.
He is also convinced that the preparation of the terrorist attack took place on the instructions of Russia .
"Dear journalists, citizens of Ukraine. You believe that Zakharchenko or Tashkent assumed responsibility, Ruban dressed with so many weapons, weapons, mortars, anti-tank mines to commit terrorist attacks in Kiev, and that curators from Moscow did not know about it, that they did not give a sanction to these things? No, I, one of the SBU employees, investigators, procedural executives did not believe it, "he said.
Hrycak said that 8 March result of long raid in the area KPVV "Mayorsk" near Gorlovka Donetsk region Security Service of Ukraine detained Vladimir Ruban, who "organized the trafficking of temporarily uncontrolled Ukraine in Donetsk region by car" Mercedes Bens Sprinter "big pariah firearms, ammunition and other means of destruction ".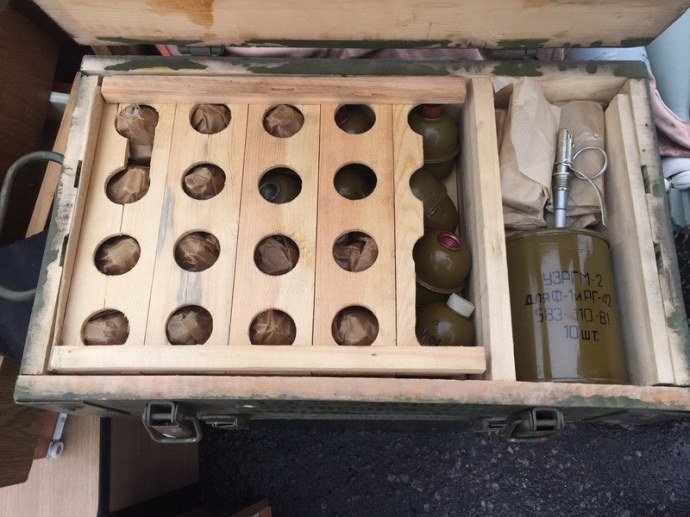 According to him, all during the investigation process was removed :
5 Kalashnikov AK-74 automatic rifles; 3 Kalashnikov AKS-74U machines; 1 Kalashnikov AK-47 automatic; 2 hand-made Kalashnikov guns; 2 Makarov pistols caliber 9mm Russian production without labeling the shops; 4 devices for silent firing of the RF production.
In addition, 46 units of 120-millimeter mines with twisted M-12 blowers, vibration cartridges and additional powder charges; 6 anti-tank mines of fragmentation of the MES-50 production of the Russian Federation; 6 min 82 mm calibrated with twisted jet engines to the anti-tank grenade launcher RPG-7V and M6 blowers; 12 powder buckling charges up to the shot of a manual anti-tank grenade launcher RPG-7; 2 anti-tank grenade launchers RPG-22; 6 shots to the anti-tank grenade launcher RPG-7; 20 grenades F1; 20 cried to them; 20 grenades RPG-5 and 20 fired to them; 28 grenades for the grenade launch vehicle VOG-25.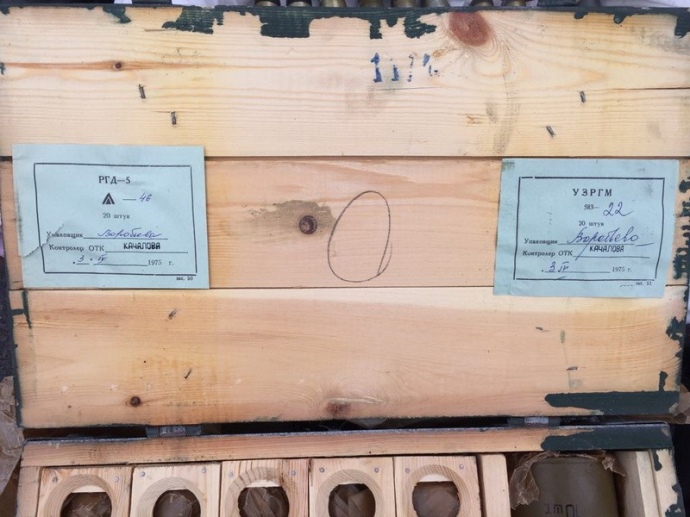 In addition, an object similar to a self-made mortar mine with a diameter of 57 mm in mass of 2.6 kg with vibration cartridges of the Russian Federation was removed; mortar with an internal diameter of the barrel 62 mm.
Also, 320 cartridges of 12.7 mm caliber, 1280 cartridges of 9 mm caliber, 700 rounds of caliber 7.62 mm were removed. 4320 rounds of caliber 5,45, 17 stores equipped with 570 cartridges of caliber 5,45, 2 stores equipped with 60 cartridges of caliber 7,62.
"I want to draw attention to the fact that in our boxes, where the grenades were packed, a packing sheet from 06.06.16 military unit 08819 was found. According to our data, this is part 1 of the army corps" DNR ", – said Hrytsak.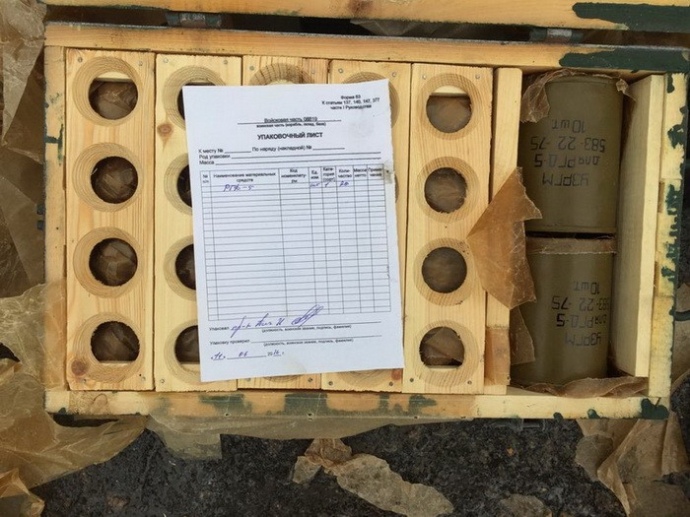 According to Hrytsak, March 6 this year, Ruban through the KPVV "Mayorsk" went to an uncontrolled area.
He showed a video of a minibus, where the weapon was detected.
As the head of the SBU commented, the video was recorded, as Ruban at the checkpoint "Mayorsk" crosses out of a car behind the wheel of a minibus "Mercedes Bens Sprinter".
Then, on the roadblock of the "DPR", before entering Horlivka, an escort car awaits him and goes further to Horlivka. Ruban transfers the car to representatives of separatist armed groups.
Later on the video you can see how the luggage is downloaded to the minibus .
"There is no reason here and there is no procurement there that somebody has thrown a weapon to someone", – assured Hrytsak.
He also said that in November 2017, Ruban organized the first illegal transportation of means of defeating the territory of the ORDU to the territory controlled by Ukraine.
An audio tape was shown, which allegedly after the first import in November from the territory of the ORDO to Ukraine, Ruban himself recounts these means of damage.
Katerina Tyshchenko, UP