Russia cannot cry foul for this. Also known as payback.
</end editorial>
---
---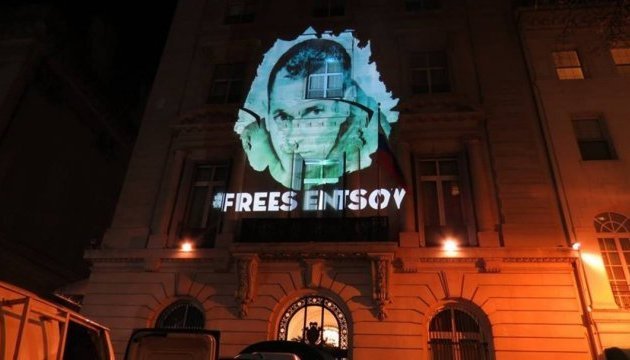 03.03.2018 16:20
The projections, dedicated to Ukrainian filmmaker Oleg Sentsov who was illegally imprisoned in Russia, appeared on the building of the Russian embassy in New York.
Free Expression Programs Manager for Eurasia at PEN America Polina Kovaleva posted the photos on Facebook, Hromadske reports.