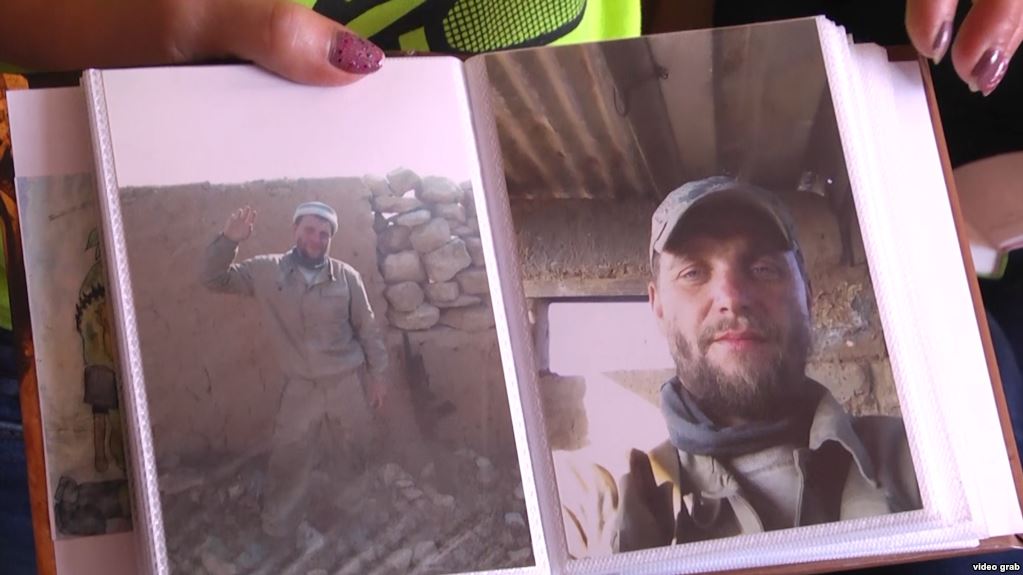 I don't know what is worse, that Russia lied and got caught, or if they're trying to tell the truth but it looks like a lie. 
The numbers of Russian dead vary from 5 to 600.  The reporting mechanism is all screwed up because there might have been 600 dead, Russians intermixed with Syrians, intermixed with unknown Wagner PMC mercenaries. 
Now audio recordings are saying 200 'Russians' were killed in just one unit alone, 10 in another and the third was not reported.  
The fog of war is never friendly and the world's attention is on this highly embarrassing situation. As Russia slowly gets accurate reporting, no matter the outcome, Russia will be embarrassed. Personnel reporting is difficult enough during peacetime, reporting in combat is difficult and often chaotic. With a mixture of Russians, Syrians, and others employed by the Wagner PMC, one can only hope the reporting will be close to accurate. 
Then there is the Russian reporting of the numbers, which will most like differ from the truth because official reporting will probably never change. That number now stands at 5. It gives new meaning to the saying "That's my story and I'm sticking to it". 
</end editorial>
"Material about the deaths of dozens and hundreds of Russian citizens – it is classic disinformation. It was not 400, not 200, not 100 and not 10. Preliminary figures indicate that as a result of the armed clash that took place, the causes of which are now being investigated, we can talk about the deaths of five people, presumably citizens of Russia. There are also wounded, but all this needs to be verified – in particular, and first and foremost, [their] citizenship; whether they are citizens of Russia or other countries."
Likely false, multiple sources suggest the number is much higher.
Russian Foreign Ministry spokesperson Maria Zakharova is the only Russian government official who has publicly confirmed that five people, "presumably" Russian citizens, were killed in an armed clash with U.S. forces near Deir el-Zour in Syria.
Opposition leaders inside Russia, as well as Russian and Western media reports, dispute Zakharova's comments.
Polygraph.info has obtained audio recordings from a source close to the Kremlin who said the Russian casualties were personnel from a private Russian military company who attempted to capture an oil refinery in Syria.
"So, one squadron f**** lost 200 people…right away," said one of three mercenary soldiers. "Another one lost 10 people… and I don't know about the third squadron but it got torn up pretty badly, too."
Most news reports cite similar casualty figures.
The incident took place on the night of February 7-8, a week before Zakharova's briefing in Moscow.
The U.S. said its forces acted in self-defense – in response to an offensive by what were assumed to be pro-Assad forces.
"We will use force if our troops are threatened, and that was the case," said State Department spokesperson Heather Nauert.
https://www.voanews.com/embed/player/0/4245829.html?type=video
Commenting on the incident, U.S. Secretary of Defense Jim Mattis said: "It was self-defense. Obviously, we are not getting engaged in the Syrian civil war."
U.S. military officials said the coalition was in contact with Russia before, during and after the February 14 attack and had alerted Russia to the presence of SDF (Syrian Democratic Forces) personnel in that area.
Mattis said the Russians had told the American military that they did not have any forces there.
"Via the administration of the president of Russia and the Defense Ministry, explanations were quickly given concerning the absence of Russian troops near the American air strike," Zakharova told reporters.
Zakharova's claims about the number of people killed in the incident and their citizenship contradict Western and the Russian media reports.
Russian opposition leader Alexey Navalny called Zakharova's statement a "lie."
"It is hard to imagine that it would take such a long time" for the Russian Foreign Ministry to establish the citizenship of those wounded, Navalny said, especially given that "the injured had been transported back to Russia."
Russia has its own military bases in various locations in Syria, and the Russian military and government are closely cooperating with Bashar Assad and his armed forces.
Various media have identified at least eight Russian citizens whose relatives and friends confirmed that they were killed in Syria's Deir el-Zour on the night of February 7- 8.
Here is the list, compiled from several outlets, including Novayagazeta.ru, Fontanka.ru, Rferl.org and others:
Alexey Shikhov, from the city of Nizhny Novgorod
Ruslan Gavrilov, from the village of Kedrovka, Sverdlov region
Stanislav Matveyev, from the town of Asbest, Sverdlov region
Igor Kosoturov, from the town of Asbest, Sverdlov region
Alexey Ladygin, from the city of Ryazan
Kirill Ananiyev, from Moscow
Vladimir Logonov, from Kaliningrad
Vladimir aka "Apostol," last name unknown
Another prominent Russian opposition figure, Grigory Yavlinsky, who is running against Vladimir Putin in the March 2018 presidential elections, sent an open letter to the Kremlin and the military demanding the truth about what happened in Syria on the night of February 7-8.
"I demand an explanation of why Russian citizens are taking part in ground military operations in Syria, despite the statements made by the president and the defense minister about the withdrawal of Russian military forces from that country, and that the civil war in Syria was over," Yavlinsky wrote.
The Russian independent news outlet Znak.com reported that "217 Russian mercenaries" were killed in the incident, while Bloomberg.com, citing Russian military sources, said about 300 Russians were killed.
On February 11, Polygraph.info acquired three separate audio recordings from a source close to Kremlin, who claimed the people speaking on the recordings are personnel from "CHVK Wagner," and the audio-clips are recorded phone conversations. CHVK is the Russian abbreviation for "Private Military Company."
The man on the longest audio clip, speaking Russian with a Moscow accent, detailed what he said was "our failed attack" against a U.S.-held oil refinery in Deir el-Zour on the night of February 7-8.
https://www.polygraph.info/embed/player/0/29044452.html?type=video
Although, private military groups are illegal in Russia, multiple intelligence reports and experts say CHVK Wagner is a Russian government shadow paramilitary group that is used in conflicts around the world, including Ukraine, Georgia and Syria.
CHVK Wagner is known to hire paramilitary personnel from Russia and, more recently, from other places, such as eastern Ukraine. It is unclear how many of the scores said to have been killed in the incident were citizens of countries other than Russia.
Evelyn Farkas, a former deputy assistant secretary of defense for Russia, Ukraine and Eurasia during the Obama administration, told Bloomberg.com: "Any Russian mercenaries, whether they are in Ukraine or Syria, work for the Russian government."
Below is an English transcript of the audio recordings and the actual audio clips in Russian with English captions:
The first audio clip:
"The reports that are on TV about … well, you know, about Syria and the 25 people that are wounded there from the Syrian f*** Army and — well … to make it short, we've had our asses f*** kicked. So, one squadron f**** lost 200 people …right away, another one lost 10 people… and I don't know about the third squadron but it got torn up pretty badly, too… So three squadrons took a beating… The Yankees attacked… first they blasted the f*** out of us by artillery and then they took four helicopters up and pushed us in a f*** merry-go-round with heavy caliber machine guns….They were all shelling the holy f*** out of it and our guys didn't have anything besides the assault rifles… nothing at all, not even mentioning shoulder-fired SAMs or anything like that…So they tore us to pieces for sure, put us through hell, and the Yankees knew for sure that the Russians were coming, that it was us, f*** Russians… Our guys were going to commandeer an oil refinery and the Yankees were holding it… We got our f**** asses beat rough, my men called me… They're there drinking now… many have gone missing… it's a total f***-up, it sucks, another takedown….Everybody, you know, treats us like pieces of sh*** … They beat our asses like we were little pieces of sh***… but our f*** government will go in reverse now and nobody will respond or anything and nobody will punish anyone for this… So these are our casualties…
https://www.polygraph.info/embed/player/0/29044452.html?type=video
The second audio clip:
"Out of all vehicles only one tank survived and one BRDM (Armored Reconnaissance Vehicle) after the attack, all other BRDMs and tanks were destroyed in the first minutes of the fight, right away."
https://www.polygraph.info/embed/player/0/29044453.html?type=video
The third audio clip:
"Just had a call with a guy; so they basically formed a convoy, but did not get to their f*** positions by some three hundred meters. One unit moved forward, the convoy remained in place, about 300 meters from the others. The others raised the American f*** flag and their artillery started f*** ours really hard. Then their f*** choppers flew in and starter f*** everybody. Ours just running around. Just got a call from a pal, so there are about 215 f*** killed. They simply rolled ours out f*** hard. Made their point. What the f*** ours were hoping for in there?! That they will f*** run away themselves? Hoped to f*** scare them away? Lots of people f*** so bad [they] can't be f*** ID-d. There was no foot soldiers [on the American side]; they simply f*** our convoy with artillery."
https://www.polygraph.info/embed/player/0/29044455.html?type=video
By Polygraph