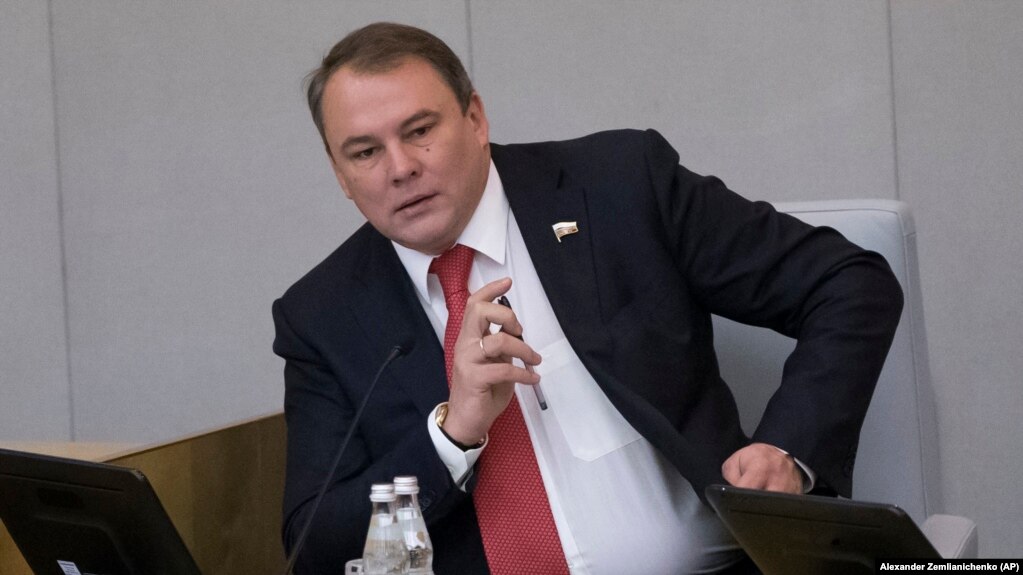 Well, that didn't take long.  
Actually, "possible registration". You know it's coming, he knows it's coming, the only person that doesn't know it's not coming is…  I dunno. 
This tit for tat game that Russia is playing is growing tiresome.  The problem is that each time Russia retaliates it suffers more than anyone else. Russia does not seem to realize this, however, and keeps trying to puff out its chest, bluster mightily, and act as if somebody gives a hoot about them.
Please notice the source is RT. 
Here's RFE/RL's article about the same, Russian Justice Ministry Warns RFE/RL As Duma Passes New Media Restrictions. The RFE article contains many details about the measure, gives a better picture of the potential impact, and provides many more details. 
</end editorial>
---
---
Radio Free Europe/Radio Liberty (RFE/RL) has received notification from Russia's Justice Ministry about the possibility of its recognition as a foreign agent in the country, RFE/RL Russian service head, Andrey Shary, confirmed. The notification indicates that the broadcaster has the attributes of a foreign agent and restrictions may be applied to it, Shary told Tass. "We've got one such letter in October and the other one today," he said. The radio station is currently continuing to work in its normal mode, Shary stressed, adding that it wasn't clear how its operations will be affected by its being recognized as a foreign agent. The mirror measures against Radio Free Europe may be taken by Moscow in response to RT America being ordered to register as a foreign agent in the US.
Source: https://www.rt.com/newsline/409988-radio-liberty-foreign-agent-russia/