Here is yet more evidence that Russia is manufacturing disinformation.  Irrefutable proof, if I may.  Pun intended.
Russia is manufacturing disinformation and is doing a damn terrible job of it. Not only are the pictures of known events, but they are using screenshots from popular video games. 
This puts doubt on any evidence that Russia provides, especially from the Defense Ministry. 
This so-called "irrefutable evidence" is easily refuted, it must be intended only to reinforce believers, but the vast majority of the world sees Russia "irrefutable evidence" for what it is. Fake. 
Russia fail.
</end editorial>
---
---
15:40, 14 November 2017
On November 14, the Russian Defense Ministry's Twitter account published (and later deleted) "irrefutable evidence that U.S. is actually covering ISIS combat units to recover their combat capabilities, redeploy, and use them to promote American interests in Middle East," sharing several black-and-white photos. Moscow claims the images were recorded on November 9 near the city of Abu Kamal in Syria, according to Meduza media outlet.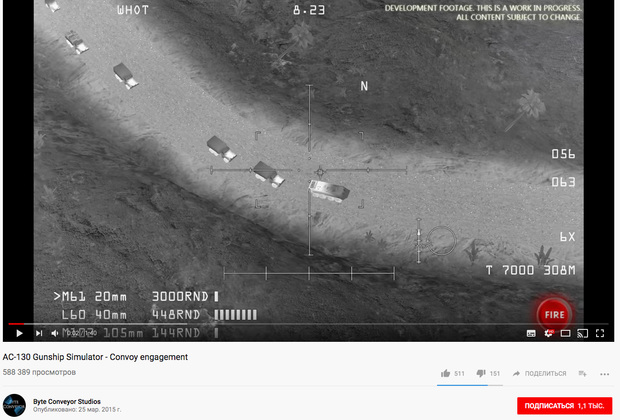 The research group Conflict Intelligent Team (CIT) has pointed out, however, that one of the photos published by Russia's Defense Ministry is actually a screenshot from the mobile video game "AC-130 Gunship Simulator: Special Ops Squadron," Meduza reported.
Another image Moscow shared allegedly showing U.S.-ISIS cooperation was actually recorded by the Iraqi Defense Ministry in June 2016 and shows the Iraqi Airforce bombing ISIS near Fallujah, says Conflict Intelligence Team.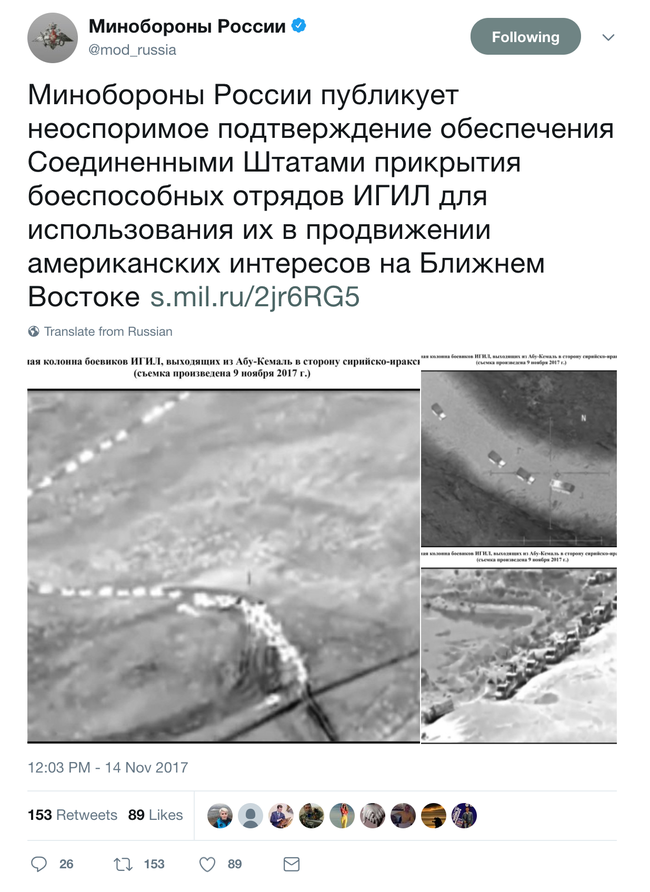 Source: https://www.unian.info/world/2242531-russias-defense-ministry-presents-video-game-footage-as-irrefutable-evidence-of-us-isis-ties-media.html