Anonymous expert compilation, analysis, and reporting.
</end editorial>
---
---
Well argued critique of Western strategy by Lucas @ CEPA – nobody is planning with the intent of actively driving the Russians into a cold sweat, which is exactly what they need to curb their otherwise insatiable appetite for mischief. Sherr has produced a well argued critique of the UN peacekeeper play – that debate continuing. WashPost are making a key point here – the previous Administration made the US into an irresistable target by adopting a naive posture to the Moscow regime, arguably the most cynical since Andropov.
Whitmore earns a COCW for his "Прощай, Русский мир" essay – the whole notion was deeply rooted in Muscovite wishful thinking if not delusion (and dumb or fraudulent surveys to justify the delusion). Fourteen articles further illustrating Russia's descent into the abyss, most interesting being active resistance to the Putinist russification policy – the most basic enabler for the"Русский мир" itself.
Lukashenko's invite to Brussels produces more media focus. More on Moldovan politics.
In Ukraine, Gen Geletey unequivocally puts the blame for Kalynivka on the FSB/GRU. German media paint Ukrainian nationalists as Nazis, how many more mass graves of Ukrainian nationalists killed by the Gestapo, Sicherheitdienst and Waffen SS must be found before they accept that history is not what the German media want it to be, but what it was? Donbass fires continue, 2 KIA. Dutch prosecutor comments on MH17 SA-11 GADFLY. More reports on tech from the Arms & Security 2017 show, including the BM-27 MLU and a CBR AESA. Turkey's Rocketsan pitching in Ukraine. Relations with Hungary analysed – Orban is being good Putin-proxy. Four excellent history reports, especially the three UATV history explainers on the pre-Soviet and Stalin purge periods – the latter showing gruesome archival footage of Ukrainians being shot and dumped into ditches by the Cheka, almost exactly like Jewish Holocaust victims a few years later. Opposition protests in Kyiv orchestrated by Tymoshenko and Saakashvili.
ISIS in Raqqa folds. More on Israel's strike against the SA-5 GAMMON battery, and its rejection of Iranian presence in Syria. The Kurdistan mess continues.
The DPRK debate continues, with Pyongyang pouring as much kerosene into the conflagration as they can pour – raising the stakes higher and higher to get the biggest payoff they can extort. Multiple backfill reports. Trial of clueless assassins continues. POTUS WESTPAC tour detailed.
Austria, Russian meddling in Catalonia, EP and latest Pew survey.
'Soviet Muslim Special Forces Battalion' in Afghan War and multiple reports on tech.
DPRK cyber, and the latest Wi-Fi vulnerability.
Trolls, FB and Manafort in the US domestic media.
---
Russia / Russophone Reports
---
Edward Lucas | Watch out: Russia's tactics will evolve | CEPA
Belated, partial and out of date: that, broadly, is the West's reaction to the menace from Russia. The belated is merely annoying; all the people now fussing about Kremlin interference in last year's U.S. presidential election seem to think this was the first instance of Russian political warfare. In fact, it was just the latest and most conspicuous. Hardened participants in the struggle for freedom and democracy in and around Russia should remind their newfound allies in Hollywood and elsewhere in bien-pensant America that plenty of other countries have been attacked over the past 25 years. It is also worth pointing out that the information warfare tactics being used in America are just one part of the Kremlin arsenal. Russia has long used a whole range of other tactics against its adversaries—ranging from military intimidation to economic pressure—via abuse of the legal system, cyber-attacks and subversion. The big worry, though, is that the West's reaction, though commendable, is out of date. NATO, for example, has woken up to its problem in the Baltic states and Poland. It has drawn up contingency plans, positioned trip-wire forces there, and holds regular exercises. That has diminished the danger of a successful, surprise Russian attack. It has also dispelled the idea that the eastern allies are "NATO-lite" countries the alliance has no real intention or capability of defending. Similarly, the EU now takes energy security seriously. Ten years ago, it was just beginning to realize the danger of Russia's monopolistic and corrupt gas-export business. Now we have a north-south gas grid, blunting the effect of the old east-west pipelines. Thanks to the Third Energy Package, Russia's vertically integrated model has been unbundled. And the efforts of the Competition Directorate have forced Russia to abandon its politically loaded use of country-by-country pricing. True, a lot more needs to be done. NATO has not yet sorted out air defense in the Baltic region. Integration with Sweden and Finland could be better. Ukraine needs more military assistance. For its part, the EU has failed to block the NordStream 2 gas pipeline. It is shamefully unwilling to fund its counter-disinformation effort properly. But I am more worried by the unthinking assumption that the Kremlin will play only the cards that it has used before, and will do so in a convenient and predictable manner. Disruptive "DDoS" cyber-attacks worked against Estonia in 2007 and Georgia in 2008. Since then, Russia has adopted much more sophisticated forms of cyber attack, such as those on the Ukrainian power grid in 2015 and 2016.
Olexiy Haran Explains the New Donbas Reintegration Laws | Громадське радіо
Political scientist Olexiy Haran speaks to Marta Dyczok and explains the new Donbas reintegration laws
James Sherr | Donbas Peacekeepers Proposal a Classic Putin Gambit | Chatham House
Is Moscow laying 'the perfect trap' for Ukraine?
Gjorgji Veljovski, et al | The danger of "hybrid warfare" from a sophisticated adversary: the Russian "hybridity" in the Ukrainian conflict – To Inform is to Influence
ABSTRACT The term "hybrid warfare" is a new one that the West began to use to explain its failure to cope with asymmetric threats. Focusing on the war on global terrorism, the West temporarily withdrew its attention from traditional adversaries, such as Russia, which has used this gap and has audaciously returned to the stage as a global actor. Until the Russian annexation of the Crimean Peninsula in 2014 and inflaming the Ukrainian crisis, most Western authors attributed "hybrid threats" mostly to non-state actors. But the Ukrainian scenario showed the true face of "hybridity" in the modern battlefield when practised by a powerful state actor. Russian "hybrid warfare" in Ukraine has already been seen as a combination of conventional and unconventional methods, that have been complemented with other instruments of national power – diplomatic, economic and information. The purpose of this article is, through an analysis of the Ukrainian scenario, to demonstrate that although the term "hybrid" is new, the concept itself is old and is a continuation of already seen doctrine from the Cold War era. Although "hybrid threats" can come both from state and non-state actors, the Russian interference in Ukraine is proof that they are especially dangerous for the West if, or when, they are initiated from a traditional, sophisticated adversary that has the capacity to use all forms of warfare. http://dx.doi.org/10.1080/14751798.2017.1377883
Olexiy Haran Explains the New Donbas Reintegration Laws | Громадське радіо
Political scientist Olexiy Haran speaks to Marta Dyczok and explains the new Donbas reintegration laws
UAWire – Silver Arrow 2017 NATO exercises began in Latvia
NATO's latest large military exercise "Silver Arrow 2017" was launched in Latvia, according to the website of Latvia's Ministry of Defense. …
Did Obama's failures strengthen Putin's hand? – The Washington Post
How overselling opportunities for U.S.-Russian cooperation made things worse
The Daily Vertical: Farewell, Russian World (Transcript)
Just one more sign that ethnicity and language don't necessarily translate into political loyalty. Just one more signal that Moscow's grip on ethnic Russians and Russian speakers abroad is not all it's cracked up to be. Just one more indication that the so-called Russian World is largely a fiction manufactured by Kremlin spin doctors. Latvian media reported last week that the center-left party Harmony, led by the ethnic Russian mayor of Riga, Nils Usakovs, has terminated its 8-year-old cooperation agreement with United Russia. The agreement was signed amid much fanfare in St. Petersburg back in October 2009. But in 2015, after Russia's illegal annexation of Crimea and armed intervention in the Donbas, Usakovs emphatically told The Guardian that he was "a Russian-speaking Latvian who is a patriot of my country." And last week's announcement made it clear that, with elections coming next year, Harmony has decided that its future — and that of the ethnic Russians it represents — lies in Latvia and in Europe, not in Moscow. This, of course, is part of a trend we've seen elsewhere. We've seen it in Russophone cities in Ukraine like Odesa, Kharkiv, Dnipro, and Mariupol. We've seen it in Russophone Estonian cities like Narva. We're even increasingly seeing it in Belarus. And we're also seeing it with the thousands of Russian citizens who have emigrated to the Baltic states and Ukraine, who have worked hard to become constructive members of those societies, and who have made it clear that they are not interested in being part of Vladimir Putin's Russian World. Values are increasingly trumping ethnicity — and that's good news. And it's a trend we are likely to see more of in the future.
The Morning Vertical, October 17, 2017
One can look at the decision by the center-left Latvian party Harmony to terminate its cooperation agreement with United Russia as a cynical preelection maneuver. Harmony, after all, won the most seats in Latvia's 2014 parliamentary election but was frozen out of the government by other parties, largely due to concerns over its relationship with United Russia. The party, which is led by the ethnic Russian mayor of Riga, Nils Usakovs, is expected to poll strongly in elections in October 2018. And apparently it doesn't want the albatross of being associated with Russia's ruling party to keep it out of government again. But even if you look at Harmony's decision in this light, it is also significant and telling. As I argue on today's Daily Vertical, it is an indication that the party has concluded "that its future, and that of the ethnic Russians it represents, lies in Latvia and in Europe — not in Moscow." Harmony's move has also put pressure on Estonia's Prime Minister Juri Ratas, whose Center Party is part of a coalition government and also has a cooperation agreement with United Russia. Ratas told reporters that there were no plans to end the agreement, but claimed that the agreement "lapsed in 2016" and "has lost its applicability." He added that the accord with Russia's ruling party "isn't active" and "there hasn't been any cooperation based on it." Not exactly a ringing endorsement. Parties representing ethnic Russians in the Baltic states are entering the mainstream. And as they do, they are being forced to rethink their ties with Vladimir Putin's regime. Helping their constituents means they need allies in Riga and Tallinn more than in Moscow. You can call it pragmatic. You can call it cynical. But the end result is that the Kremlin loses a measure of influence over those it hoped to use as Trojan horses.
Senior Russian Police Official Wants Parents To Be Liable If Children Protest
Russia's top antiextremism police officer says the parents of minors who attend rallies held without government permission — and possibly their teachers, too — should be liable for punishment und…
Window on Eurasia — New Series: Peoples of Idel-Ural Come Together to Fight Putin's Language and Nationality Policies
Paul Goble Staunton, October 16 – On Saturday evening after the commemoration of the anniversary of the Russian sacking of Kazan in 1552, a second meeting was held among representatives of the peoples of the Middle Volga or Idel-Ural to create a coordinating committee to fight Vladimir Putin's language and nationalities policies. This meeting may prove even more significant that the first at which Tatar activists called for reversing Putin's language policy and voting against him in the upcoming elections because it unites the nations of the enormous Idel-Ural region which sits astride all Russian communication and transportation links between European Russia and Siberia. As such, preventing these peoples, who include both Turkic and Finno-Ugric nations, has been a central goal of Moscow policy makers since at least 1920 when Stalin engaged in his first great act of ethnic engineering by dividing the Tatars and Bashkirs into two republics and later the dividing up of the Finno-Ugric population into separate administrative units as well. Now, thanks to Putin's promotion of Russian and denigration of non-Russian languages and widespread fears that he plans to do away with the non-Russian republics entirely after the March 2018 elections, the peoples of Idel-Ural whom leaders from Stalin through Putin wanted to keep apart are coming together to oppose Moscow. Representatives from Tatarstan, Bashkortostan, Mari El and Chuvashia say the meeting founded a new Coordination Council of Peoples of the Volga and Urals Region and declared its primary goal to be restoration of the rights of the non-Russian educational systems (idelreal.org/a/28796089.html, mariuver.com/2017/10/16/tat-chuv-mari/ and kommersant.ru/doc/3440338). Marat Lotfulllin, an expert at Kazan's Institute for the Development of Education in Tatarstan, told the group that the republics can only flourish if their national languages do and the latter can thrive only if they have support from the government in schools. Tatarstan grew when its schools shifted to Tatar, and that should be a lesson to all non-Russians. Ilya Ivanov, a Chuvash activist, said that unfortunately the non-Russians had not yet come up with a mechanism to oppose effectively "the pressure of the federal center," to which Fausiya Bayramova, the founder of Tatarstan's Ittifaq National Independence Party, pointed out the obvious: In an authoritarian system, "it is impossible" to do that. "Not only we," she continued, "even the Russian democrats cannot influence this power." Thus people must vote against Putin and his United Russia party. "Better Yabloko," she suggested, "than these dictators." Bayramova suggested the non-Russians still have a little time to resist. The situation today, she said, is "very dramatic, but it is still not tragic." It will become tragic, she argued, only next year after the elections, when "the national republics will be annulled." Activists must explain to their peoples that "the disappearance of national languages in the schools will lead to the disappearance of national literature and national culture." And that in turn, the Ittifaq leader continued, will mean "the disappearance of the nation." Aleksandr Yakovlev of the Mary Ushem organization of Mari El and Ilnar Garifullin, a historian from Bashkortostan, seconded all her points. But perhaps the most interesting additional comment came not from a civic activist but from a Muslim religious leader, something that may make this meeting even more explosive in its consequences. Zufar Galiullin, the mufti of Kirov oblast, said that "the greatest misfortune of Russia" is that it "was created not as a state but remains the Muscovite principality which steals all of Russia." He called for a Congress of the Peoples of Russia" to address the situation. "If this will be in Kazan, that would be beautiful," he said. That meeting, the new organization agreed, will take place in the Tatarstan capital on November 6.
Window on Eurasia — New Series: Putin has Increasingly Appointed Outsiders as Governors, Setting Stage for More Regional Amalgamation
Paul Goble Staunton, October 16 – Over the past five years, Vladimir Putin has increasingly named outsiders from the federal center and other regions as governors, according to a new RBC analysis. Under Dmitry Medvedev between 2008 and 2012, the share of such people was 48 percent; in the years since, under Putin, it has risen to 64 percent. To reach that conclusion, Vladimir Dergachev and Alena Makhukova, two RBC analysts, analyzed the 183 governors who have come to office since 2000. Under Medvedev, more governors emerged from among local cadres (40 percent), but under Putin, federal officials made up half (rbc.ru/politics/16/10/2017/59e36d7e9a7947e546a5ba9c?from=main). They also found that while in 2000, there was not a single outsider from another region named governor, over the last five years, the share of such people has risen to 13 percent. According to Petr Bystrov of the Russian Association of Political Consultants, the increase in the number of outsiders reflects the declining importance of federalism and the prospect of the amalgamation of regions, a trend that others including Federation Council speaker Valentina Matviyenko has ponted to as well. Nikolay Mironov, the director of the Center for Economic and Political Reforms, adds that the Kremlin has selected outsiders in order to improve its control over the region, to exclude the degeneration of governors into local princelings. Other RBC findings include a decline in the share of people from business from 15 percent to eight percent, a roller coaster figure for governors from the force structures (15 percent in Putin's first term, zero in his second, and three in his third), and a slight uptick of less than a year of the average age of appointees from last year to this.
Window on Eurasia — New Series: Putin Announces Another 'Mega' Project But Experts Say Russian Building Industry 'More Dead than Alive'
Paul Goble Staunton, October 16 – Like his Soviet predecessors, Vladimir Putin loves to promote giant projects that attract a great deal of attention. His latest is to build a bridge between the Russian mainland and Sakhalin Island, a project that will attract enormous international attention and allow him to give out more state funds to his corrupt supporters. But both despite and because of such projects – and this one comes even though the bridge to Crimea is not yet finished (bloomberg.com/news/articles/2017-10-15/putin-treads-where-stalin-failed-with-mega-project-in-the-works) – independent Russian experts say their country's construction industry is "more dead than alive" (svpressa.ru/realty/article/183562/). The construction ministry continues to put out upbeat claims, but statistics show that the overall changes in the economy have not had the consequences for the construction industry that many predicted and that in fact, except for figures boosted by increases in cost for elite housing, there have been significant declines in amount of new housing and even prices for other kinds.
Sorry, Ms. Newspaper Columnist, but these death threats aren't real enough — Meduza
Police have decided not to take seriously death threats sent to Znak.com columnist Ekaterina Vinokurova, who started getting threats after writing an article that criticized Christian extremists who have vowed to attack movie theaters that show "Matilda," an upcoming film about a love affair early in the life of Tsar Nicholas II.
Russian Activists Link Chechen Singer's Disappearance To Alleged Antigay Campaign
A prominent gay-rights watchdog has alleged that a singer from Chechnya who disappeared in August was detained by the authorities in connection with a campaign targeting gay men in the southern Rus…
Russian Elections Chief Says Navalny Cannot Run Until 2028
Russia's top election official says that opposition politician Aleksei Navalny will not be eligible to run for office until about 2028.
Human Rights Court Says Navalny Unfairly Convicted In 'Yves Rocher Case'
The European Court of Human Rights (ECHR) has ruled that Russian opposition politician Aleksei Navalny and his brother Oleg were unfairly convicted of financial crimes at trial in the so-called Yve…
Russian ties with China in the face of Western sanctions – To Inform is to Influence
SUMMARY Since the West imposed sanctions on Russia, in response to its annexation of Crimea and destabilisation of eastern Ukraine in 2014, the country has accelerated its 'turn to the East' and notably to like-minded China, in an attempt to offset its loss of access to Western financial markets and advanced technology. Three years on, the economic outcomes appear to have fallen largely short of Russia's high expectations. The most visible signs of the incremental Sino-Russian economic rapprochement have been long-term and large-scale deals orchestrated by the two countries' top leaderships in a number of state-controlled strategic sectors. Politically, these highly publicised agreements were meant to signal to the West that Russia under sanctions had ample other options. Economically, the jury is still out on whether they will be beneficial for Russia in the long run, since it has had to make major concessions to China. The asymmetry of their relationship has thus become further entrenched, although appearances may suggest otherwise. Moreover, the state-led deals have so far failed to generate major spill-over effects to other less state-dominated sectors.
UAWire – Putin wants to bring scientists back to Russia
At a meeting with participants of the World Festival of Youth and Students in Sochi, Vladimir Putin said that Russia is interested in those …
Chechnya's 'gay purge' victim speaks out over torture ordeal | The Independent
He had arrived in Chechnya on business in 2015. A small-scale entrepreneur from Omsk, Siberia, and openly gay, Mr Maxim Lapunov had little idea of what lay ahead. Within two years, he would be arrested, thrown into a blood-soaked cellar and repeatedly beaten, before being released 12 days later. Mr Lapunov had been caught up in the whirlwind of Chechnya's "gay purge", which would later made headlines around the world.
The use of the term "oligarch" or "oligarchy" in the Russian context speaks to debates about the very nature of the Russian political system. Historians and political scientists have long described Russia as oligarchic. The problem with the term oligarch, however, is that its usage has changed repeatedly since Soviet times. Today, it seems to be much more about power than anything else.
Uzbek President, Visiting Chechen Leader Kadyrov Discuss Economic Cooperation
Uzbek President Shavkat Mirziyoev has held talks with the visiting leader of Russia's North Caucasus region of Chechnya, Ramzan Kadyrov.
In Russia, nobody's laughing at Iannucci's The Death of Stalin – To Inform is to Influence
Russians Don't Understand Why Anyone Is Upset With 'Girl Crazy' Weinstein – Foreign Policy
---
Belarus Reports
---
Breakout from Isolation? What to expect from Lukashenka's visit to Brussels | BelarusDigest
On 9 October, Belarusian media reported that Belarusian President Alexander Lukashenka received an invitation to the Eastern Partnership (EaP) summit in Brussels. The development demonstrates a new high in the pragmatisation of EU policy towards Minsk. A formal end…
"Independent Belarus Exists Due To Kalinouski's Heroes" – Charter'97 :: News from Belarus – Belarusian News – Republic of Belarus – Minsk
The people's memorial to the rebels of 1863 is being restored in Lida district.
Reserve Officer: Strong And Smart Men Used To Serve In Military In Past, Now They Leave Country – Charter'97 :: News from Belarus – Belarusian News – Republic of Belarus – Minsk
Staff roots of hazing in the armed forces of Belarus.
---
Transnistria / Moldova Reports
---
Don't give up on democracy in Moldova | openDemocracy
Moldova had high hopes for democratic transition. But with an oligarch at the helm, democracy is under threat on the EU's border.
Moldova's Pro-European Opposition Plans United Campaign :: Balkan Insight
The two main pro-European opposition parties in Moldova announced they will run joint electoral lists in the 2018 polls, after the country introduced a new electoral system which favours the major parties.
---
Ukraine Reports
---
Head of Department of State Guard of Ukraine Valery Heletey claimed that the recent fire in Kalynivka that led to the number of the large-scale explosions was the campaign of Russia special services – 112.international
Fire in Kalynivka is campaign of Russia special services, – State Guard of Ukraine. Head of Department of State Guard of Ukraine Valery Heletey claimed that the recent fire in Kalynivka that led to the number of the large-scale explosions was the campaign of the Russian special services. He claimed this at the interview to UNN. 'The events in Kalynivka are another planned campaign of the Russian special services that aimed for the disruption of the defense capability of Ukraine. There are no results of the check held by the experts, the SBU, the Prosecutor General's Office yet and it is impossible to name the guilty or to objectively estimate the situation. It is obvious that the security measures did not correspond to the level that we should have in the terms of the hybrid war with Russia', he said.
Nationalists on march in Kyiv: Triumph of the will – translated from Der Spiegel – 112.international
Author : Der Spiegel "Death to enemies:" far right groups show strength in Kyiv. The occasion is marking the 75th anniversary of the founding of the Ukrainian Insurgent Army, which in the meantime cooperated with Nazis
Escalation in Donbas: 36 attacks on Ukraine troops, 2 KIAs, 2 WIAs in last day
Russia's hybrid military forces attacked Ukrainian army positions in Donbas 36 times in the past 24 hours, with two Ukrainian soldiers reported as killed in action (KIA) and another two as wounded in action (WIA), according to the press center of the Anti-Terrorist Operation (ATO) Headquarters. News 17 October from UNIAN.
Two Ukrainian soldiers killed in Donbas over past day – 17.10.2017 13:04 — Ukrinform News
Two Ukrainian soldiers were killed as a result of military operations in the anti-terrorist operation (ATO) zone in eastern Ukraine over the past day.
Ukraine Says Two Soldiers Killed In East
Ukraine's military says that two of its soldiers were killed amid multiple cease-fire violations by Russia-backed separatists in eastern Ukraine on October 16.
Zakharchenko, Surkov open memorial to "Heroes of Donbas" in Rostov-on-Don – 112.international
The monument was installed allegedly at the expense of extra-budgetary funds, about 17,5  thousand dollars were spent on it
No need to search for other Buks if we know which Buk fired from where, – MH17 prosecutor Westerbeke
17.10.17 12:46 – No need to search for other Buks if we know which Buk fired from where, – MH17 prosecutor Westerbeke Prosecutor General of the Netherlands Fred Westerbeke, who heads the international investigation team JIT in MH17 case, has stated that the investigation has no doubts that the Buk that downed the Boeing belonged to the Russian Federation. View news.
Techimpex offers BM-27 Uragan rocket launcher systems upgrade | Defence Blog
Ukrainian private company Techimpex announced details of a comprehensive BM-27 Uragan upgrade during the Arms and Security 2017 defence exhibition in Kyiv, Ukraine. Techimpex offered main characteristics upgrade for the ZIL-135LM eight-wheeled military transport from BM-27 Uragan self-propelled multiple rocket launcher systems. Modernization allows to extend the service life of ZIL-135LM and improve the following characteristics. Dynamic – to reduce fuel consumption and increase power reserve; Maintainability – assigned life of the engine between overhauls is significantly increased. The main differences from the basic version are: 2 gasoline ZIL-345 engines are replaced with 2 diesel D-245 engines. The vehicle is powered by a two D-245.30E2 engines l four-cylinder in-line vertical engine.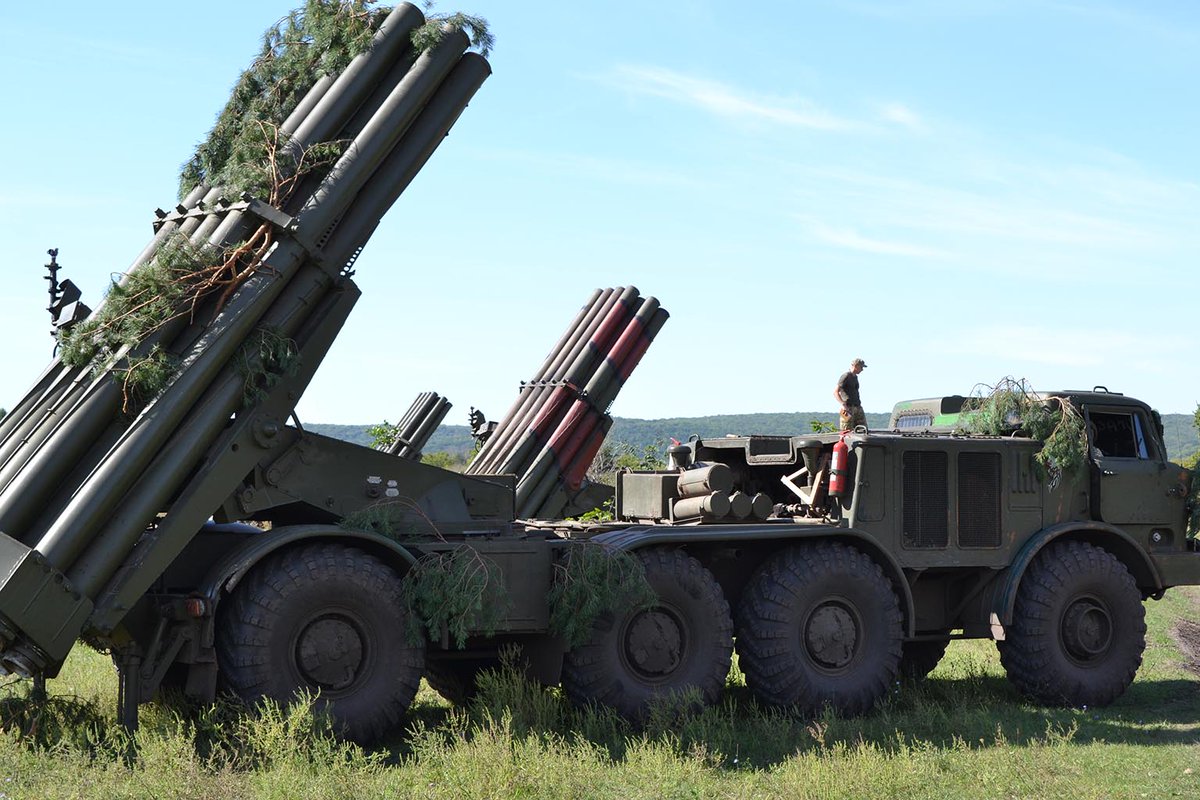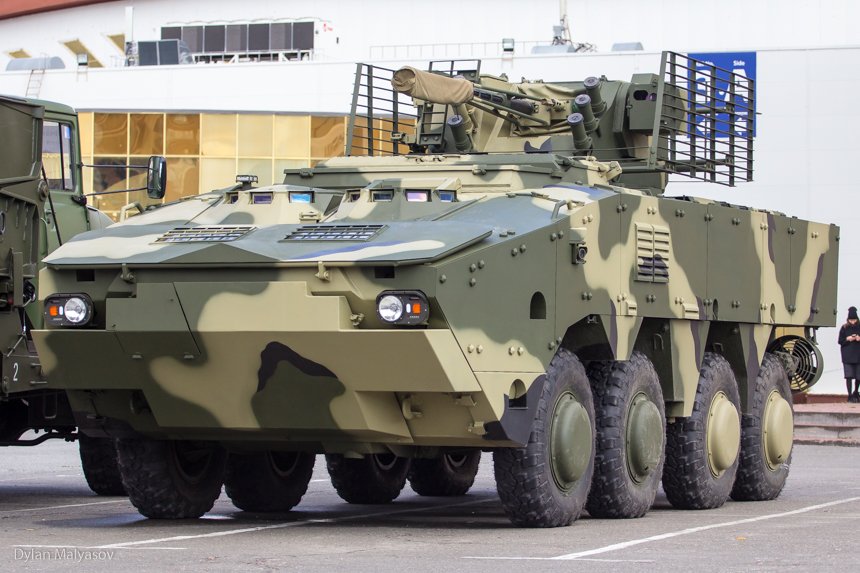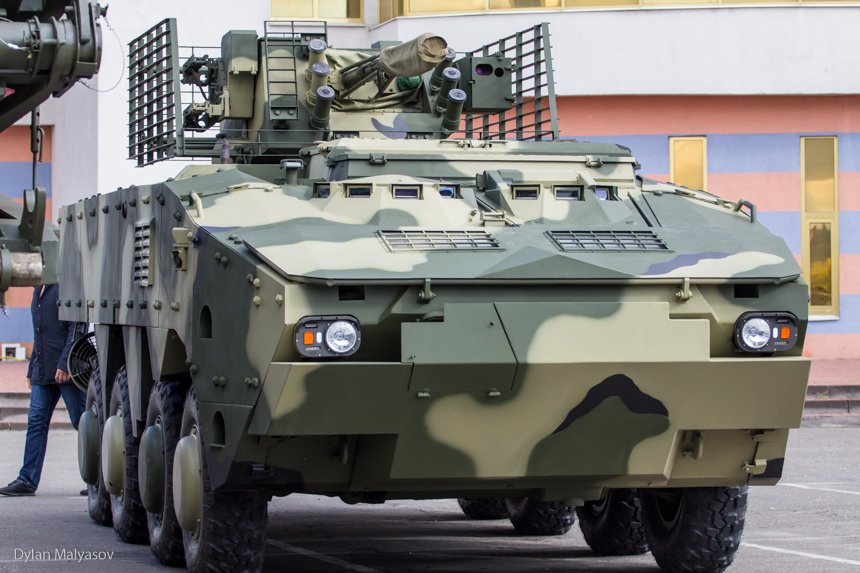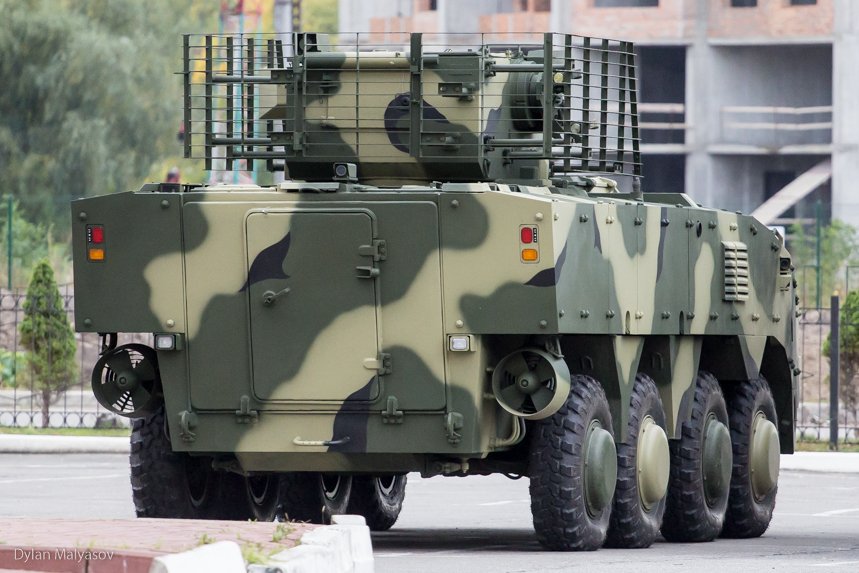 stailker | TR Module of AESA Counterbattery Radar TsAR
The Machine Gun Collimator PKP – 12.7
The Machine Gun Collimator PKP-12.7 – sight is nounted on machine gun with a 12.7 mm caliber and is intended to point tomthe target image of a red dot that shines in sight. Developed by Izyum Instrument-Making Plant SE, Ukraine The design of the sight provides a mechanism for setting the aiminf distance. The Machine Gun Collimator PKP-12.7 was introduced at the XIV International specialized exhibition 'Arms and Security – 2017' in Kyiv.
ROKETSAN'S OFFER TO IMPROVE DEFENSE CAPABILITIES | Defense Express
ROKETSAN, specialized in rocket and missile systems, has been the national center of excellence in this field for nearly 30 years. ROKETSAN not only develops its own indigenous technologies that set the new standards in its areas of activity, but also supplies effective and immediate solutions to customers and has a wide product range covering land, sea and air systems.
COTS ELECTRONICS IN DEFENSE SOLUTIONS | Defense Express
The US's Proven Use of Commercial-Off-the-Shelf Speeds and Lowers the Cost of Military System Development. It's a simple fact that, around the globe, regional military organizations are increasingly seeking more cost-effective and affordable electronic systems that can be supplied in shorter and shorter delivery schedules. A proven model for addressing these requirements is found in the use of commercial-off-the-shelf (COTS) electronics, long adopted in the US as an effective approach for lowering costs and speeding the deployment of advanced solutions. Additional benefits that result from the use of COTS electronics include improved interoperability and the easing of system upgrades through the use of open standards and well-defined technology roadmaps. Military system developers in Ukraine can look to the American aerospace and defense industry's successful use of COTS electronics as building blocks for critical rugged systems. For over twenty years the United States Department of Defense (DoD) has proven that using COTS electronics in rugged systems deployed in harsh battlefield environments, such as Mission Computers, Radar, EW/ISR and Network Switches, will lower the cost of ownership while speeding their development and deployment.
Canada's support for Ukraine sends signal of deterrence to Russia – defense minister – 17.10.2017 09:43 — Ukrinform News
Active cooperation between Ukraine and Canada helps deter Russia's aggressive behavior, Canadian Defense Minister Harjit Sajjan has said. 
Worse than ever: Why did Ukrainian-Hungarian relations deteriorate? – 112.international
It is too early to draw conclusions as to how far the resolution of the PACE harms Ukraine. This is not the end of the story. Diplomat Vadym Tryukhan explains why now it is not possible to quickly remove tension from Ukrainian-Hungarian relations
Separatism Transcarpathian style: is Hungary aiming to grab a part of Ukraine? -Euromaidan Press |
Ukrainian-Hungarian tensions show no sign of dying down. On 13 October, despite protests of the Ukrainian Ministry of Foreign Affairs, a "self-determination for Zakarpattia" rally was held in Budapest, the participants of which proclaimed that the western-lying Oblast of Ukraine belongs to Hungary. Weeks earlier, the Ukrainian Security Service detained a gang with reportedly Russian connections planning to bolster ethnic tensions by blowing up Hungarian monuments in Zakarpattia, a region with a large Hungarian minority. This all is happening on the backdrop of Hungary's sharp protest to Ukraine's new education law limiting the scopes of using minority languages in education – Hungary had demanded the EU review the Association Agreement it had recently ratified with Ukraine. Ukrainians accuse Hungary of imperial ambitions, and Russia of fostering Hungarian separatism as part of its hybrid war against Ukraine. Here is a roundup of what Ukrainian experts and journalists are saying about the problem.
UAWire – Polish Ambassador to Ukraine: Warsaw shares Kyiv's position on the necessity of studying the Ukrainian language
The Polish ambassador to Ukraine, Jan Pieklo, announced a meeting of the Education Ministers of Ukraine and Poland to discuss the provisions of …
Poroshenko submits bill abolishing parliamentary immunity since 2020 – LB.ua news portal
Poroshenko submits bill abolishing parliamentary immunity since 2020. Abolition of parliamentary immunity is one of the requirements of the rally at parliament. Main – LB.ua news portal. Latest from Ukraine and the world today
The Origins of Putin's Land Grab – WSJ
Throughout history, Ukraine's identity was at the mercy of Russian leaders, who viewed the western borderland as a key to their legitimacy. Jennifer Siegel reviews "Lost Kingdom" by Serhii Plokhy.
Graphic Novel Brings Color to Ukrainian History – YouTube
UATV English Published on Oct 17, 2017 Volya, or The Will, is being called the first Ukrainian graphic blockbuster. It has captured the attention of comic book fans not only in Ukraine, but all over the world. Now, they're eagerly awaiting the sequel.
Ukrainization Policy | Making History – YouTube
UATV English Published on Oct 17, 2017 The rejection of the Bolshevik dictatorship by a significant part of Ukrainian society required the Communists to carry out a very well balanced and rational personnel and national policy in the Ukrainian republic.
The Great Purge in Ukraine | Making History – YouTube
UATV English Published on Oct 17, 2017 The years 1937-1938 went down in the history of Ukraine as the years of the Great Purge. Then, 80 years ago, massive repression began in Ukraine and beyond, which had the goal of destroying all real and imaginary enemies of Joseph Stalin.
Good Bye Lenin! A New Approach to Monuments in Public Spaces – YouTube
UATV English Published on Oct 16, 2017 Manuel Pelmus on the statues in public spaces.
Thousands Of Protesters Rally With Saakashvili In Kyiv, Amid Heavy Police Presence
Thousands of protesters gathered amid a heavy police presence in front of Ukraine's parliament for a rally organized by firebrand politician Mikheil Saakashvili, the former Georgian president and…
Ukraine's Security Service Warns Of Potential Violence; Saakashvili Pledges Peaceful Protest
Ukraine's main security agency has claimed it averted potential violence planned during a protest in front of the country's parliament, an action organized by controversial firebrand politician Mik…
4,500 people protesting near Rada building in Kyiv, situation calm, – Kyiv Police Head Kryshchenko. PHOTOS
17.10.17 14:40 – 4,500 people protesting near Rada building in Kyiv, situation calm, – Kyiv Police Head Kryshchenko. PHOTOS Head of the Main Department of the National Police in Kyiv Andrii Kryshchenko said about 4,500 people have gathered for a protest at the Rada building as of noon Tuesday, Oct. 17. View video news.
'All-Ukrainian' Rally Calls for Massive Reforms – YouTube
UATV English Published on Oct 17, 2017 A rally called the"All-Ukrainian gathering" for "great political reform" began by the Ukrainian parliament this morning. The leaders of several political parties and other public organizations organized the demonstration. This includes Mikheil Saakashvili, Yuliya Tymoshchenko and members of Samopomich among others.
---
Russia / Iran / Syria / Iraq / OEF Reports
---
Raqqa: ISIS routed as military operations declared over – CNN
US-backed forces fighting ISIS in Raqqa say "major military operations" in the city have ended and that the jihadists have lost their grip on their self-declared capital.
Raqqa liberated from ISIS, commander with US-backed Syrian forces says | Fox News
The Syrian city of Raqqa was liberated from ISIS fighters Tuesday, a commander with U.S.-backed Syrian forces said.
ISIS Makes Last Stand At A Stadium In Raqqa, Its Doomed 'Capital' : The Two-Way : NPR
Arab and Kurdish fighters in the U.S.-backed Syrian Democratic Forces began their offensive four months ago. Now ISIS fighters are reportedly bottled up in a stadium complex in the city.
Netanyahu says Israel won't tolerate Iran presence in Syria – The Washington Post
Israel's leader is warning Iran that he will not tolerate an Iranian military presence in Syria.
Israel's message to Russia sent in Syria, received in Tel Aviv – Israel News – Haaretz.com
Why did Israel decide to bomb the Syrian anti-aircraft battery this time?
Israel strike in Syria: Putin turning blind eye to Israeli attacks, as long as Assad survives – Israel News – Haaretz.com
In Syria, Putin is happy to keep Jerusalem and Tehran in balance. The only question is how long he can keep juggling all these balls
If Trump Wants to Confront Iran, He Should Start in Kirkuk – Foreign Policy
The president talks a big game about standing up to Iran — but will he do anything about Iranian-backed militias attacking America's staunchest allies?
Moscow Treats New US Strategy for Iran as Great Opportunity – To Inform is to Influence
Publication: Eurasia Daily Monitor Volume: 14 Issue: 130 By: Pavel K. Baev October 16, 2017 06:09 PM The decision of United States President Donald Trump not to certify the fact that Iran is duly implementing the provisions of the Joint Comprehensive Plan of Action (JCPOA) had been expected, so all international political responses were carefully measured. Russia's Ministry of Foreign Affairs, for its part, expressed grave concerns about this "mistake" and declared Moscow's firm commitment to preserve the integrity of the JCPOA, adding that Friday, October 13, is now loaded with "political associations" (RIA Novosti, October 13). These associations are, in fact, entirely positive and even joyful for the Russian leadership. It has been granted an opportunity to position Russia as an upholder of international law in the company of other parties to the 2015 "Iran nuclear deal" (China, France, Germany, the United Kingdom, and the European Union) and in full agreement with the findings of inspections conducted by the International Atomic Energy Agency (IAEA). Furthermore, many measures that ensure punishment for Russia's own violations of norms of international behavior are now compromised and weakened.
Russian, Iranian Diplomats To Discuss Iran Nuclear Deal This Week
A senior Russian diplomat says he expects to hold talks with an Iranian counterpart this week to discuss the situation surrounding the Iran nuclear deal following U.S. President Donald Trump's thre…
Kirkuk: Iraqi forces seize largest oilfields near city – BBC News
Two more oilfields are seized as government troops take over areas under Iraqi Kurdish control.
Kirkuk: US appeals for calm as allies clash in Iraq – CNN
The United States has made an urgent call for calm in northern Iraq as Iraqi forces and Kurdish fighters — two of Washington's key allies in the region — clash over disputed territory.
'We're Not Taking Sides,' Trump Tells Clashing Kurds, Iraqis – Defense One
The Pentagon watches two American allies turn on each other, as Iraq's fractious politics are laid bare once again.
Iraqi-Kurdish Clash in Kirkuk Opens Door to More Iranian Influence – Foreign Policy
Iraqi Kurdistan's referendum sparked a showdown with Baghdad, leaving Washington fighting the Islamic State and Tehran taking advantage.
The long, winding history of American dealings with Iraq's Kurds – The Washington Post
The Iraqi Kurds are one of the United States' most reliable partners in the region. But they've been disappointed by the U.S. before.
UAWire – Russian Defense Minister states that operation in Syria will soon be completed
The operation in Syria is coming to an end, and there are several issues that need urgent attention, said Defense Minister Sergey Shoygu said on …
Suspected U.S. Drone Strikes Kill 26 on Pakistan-Afghanistan Frontier | World News | US News
US News is a recognized leader in college, grad school, hospital, mutual fund, and car rankings. Track elected officials, research health conditions, and find news you can use in politics, business, health, and education.
Somalia Blasts Expose Security Failings and Possible Shabab Infiltration – The New York Times
Even in a country accustomed to pervasive violence, the double truck bombings that killed hundreds in Mogadishu on Saturday were a shock.
Why the Somalia Truck Bomb Matters for President Trump
Washington has been fighting Al-Shabab for a decade in Somalia, but there's no end in sight.
---
DPRK / PRC / WESTPAC Reports
---
General: Aiming Nuclearized ICBM at US May Trigger Preemptive Strike on N. Korea
Retired four-star Army Gen. Jack Keane suggests that a "horrific" option is on the table as tensions escalate between Washington and Pyongyang
US diplomat: We must be 'prepared for the worst' if diplomacy fails with North Korea | TheHill
The deputy secretary of state reportedly said Tuesday that the United States must be "prepared for the worst" if diplomatic efforts to combat North Korea's aggression do not succeed.
U.S. military options for N. Korea are last resort: envoy
Senior U.S. officials have assured South Korea that military options against North Korea are a last resort, Seoul's top envoy to Washington said Monday.
Don't comfort yourself with talk of a 'preemptive' strike on North Korea | TheHill
If a preventive war is unavoidable, we should be able to say that we have walked into it with clear eyes.
North Korea Warns That Nuclear War Could 'Break Out Any Moment' – Bloomberg
North Korea warned that a nuclear war "may break out any moment" as the U.S. and South Korea began one of the largest joint naval drills off both the east and west coasts of the peninsula.
North Korea says 'a nuclear war may break out any moment' – The Washington Post
North Korea's deputy U.N. ambassador warned Monday that the situation on the Korean peninsula "has reached the touch-and-go point and a nuclear war may break out any moment."
Can North Korea's missiles deliver an atomic weapon to the U.S. mainland? Maybe. – LA Times
Infographic breaks down the technology powering North Korea's missiles, their range and the history behind North Korea's use of Russian technology in its missile program.
Will North Korea Nuke The U.S.? It's, Uh, Not Looking Great
North Korea is yet again leveling bombastic threats against the United States — or they might be just plain "bombing" threats. North Korea's Deputy UN Ambassador said on Oct. 16 that the situation on the Korean peninsula was "touch and go" and that n…
Kim's Nukes Are a 'Recipe for Disaster,' U.S. Admiral Says – Bloomberg
The top U.S. military commander in the Pacific warned that the situation in North Korea is a "recipe for disaster," weeks before Donald Trump makes his first visit to the region as president.
North Korea issue warning to US allies
The stark comments were included in the prepared notes for a United Nations speech.
UPDATE – Putin halts North Korea ties in line with UN demands
President Vladimir Putin says Russia is curtailing economic, scientific and other ties with North Korea in line with restrictions imposed by the United Nations.
Russian Upper House Chief Meets Heads of Delegations From Two Koreas
The speaker of the Russian parliament's upper chamber has held separate talks with the heads of North Korean and South Korean delegations to an international parliamentary meeting. Ami…
As North Korea threat looms, US Navy tests ballistic missile shootdown capability | Fox News
More than a dozen NATO warships participated in the successful shoot-down of a ballistic missile target near Scotland on Sunday, the latest such test of defensive measures amid North Korea's advancing nuke and missile programs.
World War 3: Kim Jong-un's North Korea warns Japan 'will come to an end' in latest threat | World | News | Express.co.uk
NORTH Korea has vowed that Japan will meet its end if it persists with purchasing military arms from the US.
The Trump Administration Has No Plan for Dealing With a North Korean EMP Attack – Foreign Policy
Newt Gingrich says there's a lack of staff in the administration to take on the issue. Critics say it doesn't matter.
Woman who defected from North Korea says regime is 'much worse' than media portrays it | The Independent
A North Korean woman who defected to China has claimed Kim Jong-un's totalitarian regime is "much worse than the way media portrays it." Identified as Joy, the woman escaped from the secretive communist state when she was 18.  But after making it across the border to China, she was trafficked and sold as a bride.
Corrected – North Korea's 'princess' now one of the secretive state's top policy makers
The promotion of North Korean leader Kim Jong Un's 28-year-old sister to the country's top decision-making body is a sign he is strengthening his position by drawing his most important people closer to the centre of power, experts and officials say. Kim Yo Jong was named as an alternate member
North Korean Diplomats Accused of Smuggling Ivory, Rhino Horn
A report identifies at least 18 instances of diplomats being implicated in smuggling, but they've rarely been caught or punished.
North Korea turns to horse race betting as cost of sanctions begins to take hold | Casinopedia
North Koreans, who once faced the prospect of three years hard labour if they were caught gambling, are now able to bet on horse racing as sanctions bite.
North Korea Is Selling One Super Strange Gun All Over the World | The National Interest Blog
The Type 73 is in Syria and many other places.
The North Korean Type 73 Machine Gun Is Everywhere | The National Interest Blog
Maybe we should fear Kim's guns more than his missiles?
Type 73 light machine gun – Wikipedia
Latest North Korea earthquake a sign of instability at nuclear test site: Experts
A series of tremors and landslides near North Korea's nuclear test base likely mean the country's sixth and largest blast has destabilized the region.
A gruesome North Korean murder plot: Trial sheds new light on assassination of Kim Jong Un's brother – The Washington Post
The murder plot offers a glimpse into the North Korean leader's mind-set as the world anxiously anticipates his next move.
Kim Jong-Un's half brother suffered an agonising death after nerve agent rubbed over his face caused his lungs and brain to swell, 'LOL assassin' murder trial hears
The half brother of Kim Jong-un's suffered an agonising death after nerve agent rubbed over his face caused his lungs and brain to swell, a murder trial heard today. Kim Jong-nam suffered extensive organ damage after being attacked with a nerve agent, a pathologist said Tuesday, as more chilling details emerged at the trial of his alleged killers. Vital organs, including his lungs and brain, swelled due to a build-up of fluid, testified Mohamad Shah Mahmood, who carried out the post-mortem on Kim Jong-Nam. Two women are on trial accused of attacking Kim Jong-Un's estranged relative with the deadly nerve agent VX at Kuala Lumpur airport on February 13 in an assassination that shocked the world. Indonesian Siti Aisyah and Vietnamese Doan Thi Huong, who wore a LOL t-shirt at the time of Nam's death, have pleaded not guilty to the murder.
White House releases details of Trump's 5-nation tour of Asia – News – Stripes
President Donald Trump will meet U.S. servicemembers in Japan and South Korea during a tour of five Asian nations next month, the White House announced Monday.
Trump likely to meet families of abductees to North Korea on November visit to Japan | The Japan Times
The White House has announced details of President Donald Trump's first visit to Asia as U.S. leader — a trip full of potential minefields — as
Trump's silence on THAAD retaliation
The Trump administration has so far shown little regard for South Korea's suffering from the Chinese economic retaliation for hosting THAAD. Whether it is due to a lack of awareness at Capitol Hill or simply being a spectator who "watches a fire across the river," Washington's failure to show solidarity with its ally and recognition of the latter's distress is quietly hurting U.S. standing in the region. Due to China's retaliation over THAAD, South Korea's economy may suffer as much as an 8.5 trillion won ($7.5 billion) loss in 2017, according to estimates by Hyundai Research Institute.
South Korea's KF-X Grows Considerably In Development | Defense content from Aviation Week
The MBDA Meteor and Diehl IRIS-T missiles will equip the KAI KF-X, which is also getting a two-seat version. Aircraft dimensions have expanded.
---
Foreign Policy Reports
---
Austria's Sebastian Kurz preaches change, faces challenges – The Washington Post
Young, dynamic and preaching renewal, Austria's next likely leader, the 31-year-old Sebastian Kurz, is already inviting comparisons with French President Emmanuel Macron.
Austria Shifts Right as Refashioned Conservatives Win – The New York Times
Austria's People's Party claimed victory after a campaign focused on limiting immigration. To form a government, it may turn to the far-right Freedom Party as a coalition partner.
Kremlin media tilts toward Catalonia – CEPA STRATCOM PROGRAM.
Moscow's approach to the 1 October referendum in Catalonia—in which 90 percent of the 40 percent of the electorate who participated supported independence from Spain—highlighted an important contradiction in Russian foreign policy. On one hand, the Kremlin claims it staunchly defends the autonomy of the nation-state in the international system. On the other, Catalonia's independence movement presented Moscow with a tantalizing opportunity to undermine a key U.S. ally and crucial key member of both NATO and the European Union. Although its coverage to some extent reflected these conflicting approaches, the Kremlin media largely focused on spreading narratives designed to undermine the status quo. Calling the referendum an "internal Spanish matter," most Russian officials declined to officially comment on the independence vote or on the accompanying violence that saw hundreds injured as police used batons and tear gas against crowds of Catalans. The Russian Foreign Ministry echoed that line on 2 October , prompting the Spanish Embassy in Moscow to tweet its gratitude at Moscow's stance on the "illegal referendum." Individual officials, however, were highly critical of Spain's actions. Lawmaker Andrei Klimov accused the West of hypocrisy, contrasting its "silence" on the violence in Spain with reactions to events in Ukraine in February 2014, when, Western leaders called on Kyiv not to use force against protesters during the Euromaidan unrest that ultimately forced Moscow-backed President Viktor Yanukovych from office. Aleksei Pushkov, a pro-Kremlin lawmaker and chair of the Federation Council's committee on information policy, echoed that sentiment via Twitter, complaining about Europe's double standards: "In Catalonia the police [have] started beating peacefully protesting people who are not making provocations. PACE and the OSCE will definitely not notice this. Democracy!" Russian state media, including Sputnik, RT, and Pravda, disseminated reports more consistently favorable to Catalan independence. Evidence suggests the Russian media also played up tensions in the region. Sputnik ran articles that highlighted corruption in the Spanish government, and quoted North Korean officials about the lack of conflict resolution in Spain.
Eastern Partnership: 20 deliverables for 2020 – New Eastern Europe
"The upcoming Summit is an opportunity to build on our achievements to-date and to inject new dynamism into our partnership. We need to be ambitious, but also realistic and credible", says Johannes Hahn, EU Commissioner for European Neighbourhood Policy & Enlargement Negotiations.
Support for Democracy High Around the World | Pew Research Center
Across the world, a median of 78% say representative democracy is a good way to govern their country. Yet, pro-democracy views coexist with openness to
The Latest: Pilot killed in military jet crash near Madrid – The Washington Post
The Latest on the military jet crash near Madrid (all times local):
---
Strategy / History / Capability Publications
---
Window on Eurasia — New Series: 'Soviet Muslim Special Forces Battalion' Created for and Used in Afghan War Recalled
Paul Goble Staunton, October 16 – Now that Vladimir Putin has opened the way for the use of Central Asian gastarbeiters in Russian forces fighting in Syria and perhaps elsewhere (windowoneurasia2.blogspot.com/2017/10/moscow-to-send-central-asian.html), Central Asians are recalling the last time Moscow established and used "Muslim battalions" in this way. Most historians talk about the use of national or even Muslim units in the Soviet military only during the Russian Civil War or World War II. At all other times, it is almost universally assumed, Moscow did what it could to prevent the formation of any unit, no matter how small, dominated by non-Russians in general and Muslims in particular. But in fact, the Soviet government created precisely such a unit in 1979 to fight in Afghanistan. A rare discussion of that unit was posted online several months ago (russian7.ru/post/gde-voevali-musulmanskie-batalony/), but it has been given new prominence today by the CentrAsia portal (centrasia.ru/news.php?st=1508140380). (This Russian discussion is based on a 2012 article by Jiayi Zhou, a RAND research, entitled "The Muslim Battalions: Soviet Central Asians in the Soviet-Afghan War," The Journal of Slavic Military Studies, 25:3 (2012): 302-328.) On March 18, 1979, Nur Mohammed Taraqi, the Afghan strongman, telephoned Aleksey Kosygin, the chairman of the Council of Ministers of the USSR, and asked him to send soldiers of the indigenous nationalities of the Central Asian republics of the Soviet Union to defeat a 400-man unit of Iranian soldiers dressed in civilian clothes who had penetrated Herat. "We want," Taraqi said, "that you send to us Tajiks, Uzbeks, and Turkmens … since all of these nationalities exist in Afghanistan. Let them put on Afghan clothes, Afghan insignia, and no one will recognize them. This will be very easy work, in our view. The experience of Iran and Pakistan shows that this work is easy. It serves as a model." The Soviet prime minister reportedly wasn't enthusiastic about this idea, but five weeks later, on April 26, 1979, the Soviet general staff issued special directive No. 314/2/0061 about the formation of just such a special detachment of the GRU "which later received the name, the Muslim battalion." This unit, the 154th separate detachment for special assignment within the GRU consisted of 538 Uzbeks, Tajiks, and Turkmens. To recruit it, Soviet officers interviewed more than 5,000 soldiers, a possible indication of the difficulty of finding soldiers from Muslim nationalities to fight against their co-religionists in Afghanistan. After its formation, the special Muslim detachment was give training quite typical for the Soviet forces at that time, the sources say. Eduard Belyaev, a Russian author who has studied this unit, says that its members do not correspond to the stereotypes about Muslim troops as portrayed in the Soviet film, "The Ninth Company." The battalion's training and enthusiasm are said to have been good, but Moscow did not hurry to send them to Afghanistan. Finally, by a decision of the Politburo, they were sent from a base near Tashkent to the Bagram field in Afghanistan on the night of December 9-10, 1979, shortly before the full Soviet invasion began. A little more than two weeks after arriving in Afghanistan, the Soviet Muslim battalion took part in the storming of the Taj-Bek palace where Afghan leader Amin was living. Initially, that task had been assigned to the KGB, but it was unable to achieve the goal – and Moscow sent in the Muslim battalion. It then became a regular GRU unit and was joined by a second Muslim battalion.
This ATV Shoots Down Drones With Lasers
What has the eyes of a drone, the body of a dune buggy, and a laser gun?
What AI Can Really Do Right Now
Artificial intelligence has been misunderstood for as long as it has existed. Herewith, the definitive Popular Mechanics guide to what A.I. is, what it isn't, who's responsible—and how you can get involved.
How the US Air Force Made Its ISR Network Cheaper to Run and Easier to Upgrade – Defense One
Real-world lessons from a leader of the three-year effort to convert DCGS to open architecture.
The Army is developing navigation tech to help the GPS-denied soldier
The Army is pursuing a range of initiatives to bolster wayfinding for those cut off from the usual means of guidance.
In a First, Gravitational Waves Linked to Neutron Star Crash
The stunning find is already helping astronomers resolve a heated debate about the cosmic origins of gold and silver.
---
IW/IO/Cyber Reports
---
North Korea's Most Powerful Weapon Is Its Cyber Apparatus
Sure, nukes are flashier, but that's not all you have to worry about.
North Korea reportedly hacked UK's Channel 4 over 'slanderous' TV series | TechCrunch
North Korea's cyber forces may never top the scalp of hacking Sony, an attack that successfully derailed plans to release a movie viewed as critical of the..
Sorry, Little Korea, "Mad Dog" Is Taken – To Inform is to Influence
Poor North Korea, they try so hard. North Korea suspected source of 'mad dog' Trump leaflets Fox News. Apparently North Korea is trying to hobble President Trump with a new nickname, "Mad Dog".  Unfortunately Secretary of Defense Mattis has been called "Mad Dog" for an awfully long time…    "Let's behead mad dog Trump for the future of a peaceful and warless world and mankind!" one bizarre poster pleads, showing the body of a dog with Trump's head, being decapitated by an axe. Sorry, North Korea fail.  Mad Dog Mattis is just way too popular to give up his much deserved nickname.  He earned that one. I found references to "Mad Dog Mattis" as far back as 2006…
Here's every patch for KRACK Wi-Fi vulnerability available right now | ZDNet
Vendors are reacting swiftly to a vulnerability that lets attackers eavesdrop on your network traffic.
---
US Domestic Policy Reports
---
Kremlin Troll Factory's Methods and Figures Revealed – To Inform is to Influence
A timely update on the Russian Troll Farm from The Moscow Times. A point of clarification. The "Internet Research Agency" ceased to exist a few years ago. What was left behind operates as part of Glavset, full name Obshestvo S Ogranichennoj Otvetstvennostyu Glavnoe Setevoe Agentstvo. Do not confuse this with Glavset.ru, which is a now probably defunct ISP in Rostov on Don.
Facebook Is Looking for Employees With National Security Clearances – Bloomberg
Facebook Inc. is looking to hire people who have national security clearances, a move the company thinks is necessary to prevent foreign powers from manipulating future elections through its social network, according to a person familiar with the matter. Workers with such clearance can access information classified by the U.S. government. Facebook plans to use these people — and their ability to receive government information about potential threats — to search more proactively for questionable social media campaigns ahead of elections, according to the person, who asked not to be identified because the information is sensitive. A Facebook spokesman declined to comment.  Job candidates like this are often former government and intelligence officials or contractors. The status can carry over to private-sector jobs, as long as the position still requires access to sensitive information. Previously granted clearances become inactive when intelligence workers leave government employment, but they can be reactivated on Facebook's behalf, the person said.
What Facebook Did to American Democracy – To Inform is to Influence
For the most part, this article really does a really good job of describing the role Facebook played in US 2016 election information fiasco.  There are a few parts with which I vehemently disagree, but I know the authors only talked to a limited number of sources, mostly mainstream sources.  Their sources for what Russia did was from a Facebook ads perspective and did not include a Russian Information Warfare perspective.  This is a shame, since a few of us were screaming in the wind about Russian Information Warfare, Russian influence, Russian efforts, and Russian trolls.  No, we did not see the whole picture, either, but that perspective is totally missing from this story.   One viewed without the other is not a holistic view, it is incomplete. </end editorial>
Hillary Clinton: Trump will provoke 'nuclear arms race' over North Korea | World news | The Guardian
Former secretary of state refuses to say if successor Tillerson should go but decries Trump approach to Iran nuclear deal
The fall of Tom Marino, Trump's pick for drug czar, explained – Vox
The Congress member was the main sponsor of a law that made the federal fight against opioids harder.
Trump says drug czar nominee Tom Marino is withdrawing after Washington Post/'60 minutes' investigation – The Washington Post
Rep. Tom Marino (R-Pa.) was under fire in the wake of revelations in a Washington Post/"60 Minutes" investigation that the lawmaker helped steer legislation in Congress making it harder to act against giant drug companies.
UAWire – Representative of Russian oligarch Deripaska threatens Manafort with 'legal consequences'
There will be "serious legal consequences" for former head of Donald Trump's electoral campaign Paul Manafort for "manipulating the investments" …
America Will Always Lose Russia's Tit-for-Tat Spy Games – Foreign Policy