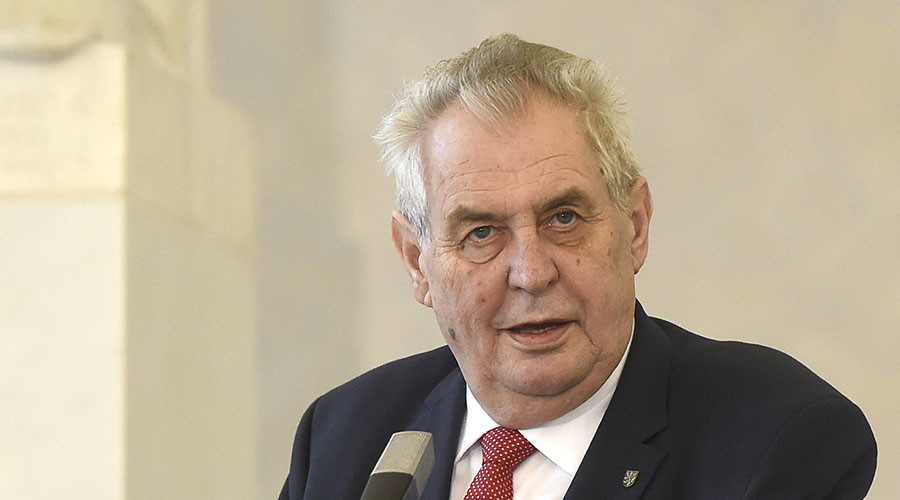 Here is the title of the RT article,
Here are the three key paragraphs:
Ukraine's representatives staged a walkout after Czech president Milos Zeman told European parliamentarians the stand-off over Crimea could be resolved by Moscow paying compensation to Kiev. Russia also dismissed the idea.

Midway through this speech, Ukraine's PACE delegation, headed by Aleksey Goncharenko, left the assembly hall, telling journalists outside that "Zeman might as well offer to sell [the Czech resort] Karlovy Vary to the Russians."

A top Russian official similarly said that "Crimea is not the subject of haggling or transactions."
Not only did the Czech President tick off Ukraine but he also managed to tick off Russia.  …and the rest of the world.
He appears to not be in touch with the reality of Crimea, from either a Ukrainian or Russian perspective.