Anonymous expert compilation, analysis, and reporting.
The attack against the ammo depot at Kalynivka in Ukraine was by a UAS/RPV. I would suggest anyone reading this with a developed capability to jam, shootdown, disable, or cripple them find a way to get word to Ukraine MOD.  In the embedded video the narrator said that snipers are being used, but obviously not effectively.
</end editorial>
---
---
Chairman of JCS Gen Dunford recommends lethal aid to Ukraine, decision waiting now on POTUS. Donbass UN peacekeeper debate continues. RVSN conduct exercise and test lauch of SS-29.
A dozen reports on Russia's descent into the abyss, notable analysis by Dr Shevtsova.
In Belarus a Belarusian convicted for working as a mercenary for the Russian Donbass proxy force. Putinist Pres Dodon in Moldova trashes NATO.
Biggest Ukraine news is another win by the Russians, how big remains to be seen – Ukraine's second largest ammunition storage depot No.48 in Kalynivka, Vinnytsia Oblast, was successfully attacked by a Russian covert ops team, using an RPV, and set alight. The depot is still burning at this time, although the AFU report that 70% of the depot was unaffected, and underground and bunkered munitions unaffected. Bomb disposal teams have started cleaning up UXO. This is the third successful attack following Balakliia and Svatovo, and adviser Biryukov complained that the program to disperse ammo across multiple sites was not working as intended. The Kalynivka depot stored tank gun ammo, MLRS reloads and other munitions. Whether the losses are critical will be determined in coming days – the Western arms embargo prevents Ukraine from buying up surplus WarPac ammo stocks in NATO nations. What is clear is that the AFU needs to put more effort into dispersal, and set up defences against RPVs near all significant depots – this depot is located close to Moldova and the Russian team may have infiltrated via or from Transnistria. Other Ukraine news – Donbass fires continue, Canadian Defence Minister Harjit Sajjan visiting Ukraine.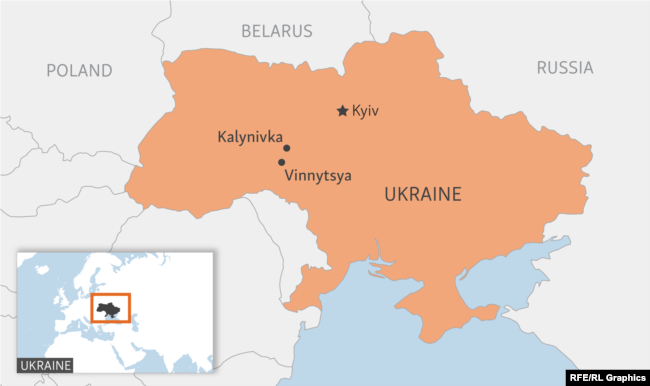 Russians launch another ALCM strike using refuelled BEAR H bombers in Syria. Kurdish referendum produces toxic reactions in Turkey, Iraq and Iran – all have restless Kurdish minorities.
POTUS reminds the DPRK that a devastating military option is still available to the US, while the DPRK is reported to have redeployed FULCRUM A interceptors to an Eastern airfield. COCW Award to the DPRK for soliciting advice from US analysts in an attempt to understand POTUS. Good essay by Sauter, weaker essays by Rabinowitz and Menon, good points by Sang Hun. Claims China may be sanction busting. Warmbier murder producing significant number of reports.
Three interesting essays on propaganda.
Facebook dominates the US domestic debate, and Sen Warner makes an excellent point – software that profiles user preferences to support commercial advertising can be readily exploited for political and propaganda mischief.
---
Russia / Russophone Reports
---
U.S. Military Chief Says Recommends Providing Ukraine With Lethal Defensive Aid
The top U.S. military commander has said he recommended that the White House provide lethal defensive aid to Ukraine so it can better defend itself against any possible further Russian militar…
Proposal to provide lethal aid to Ukraine awaiting decision from White House, – US Military Chief
27.09.17 15:12 – Proposal to provide lethal aid to Ukraine awaiting decision from White House, – US Military Chief The top U.S. military commander, General Joseph Dunford has said he recommended that the United States provide lethal defensive weapons to Ukraine to help the country protect its sovereignty in the conflict with Russia-backed separatists. View news.
Deployment of UN peacekeepers to Donbas unlikely – analyst -Euromaidan Press |
On 20 September 2017, at the United Nation's General Assembly (UNGA), Ukrainian President Petro Poroshenko called for the deployment of a UN-led peacekeeping mission to the Donetsk and Luhansk regions of Ukraine that would "facilitate restoration of Ukrainian sovereignty and not freeze the conflict" in Donbas. Poroshenko's statement was aimed at reviving the initiative on the peacekeeping mission to Donbas, the areas of armed conflict in eastern Ukraine since April 2014, which have been in a stalemate since early 2015. Although the conflict in Donetsk and Luhansk regions geographically stabilized in February 2015 along the line of contact (LoC) between the Ukrainian government forces and the pro-Russian separatist militias, there are continued outbreaks of localized fighting and a fluctuating rate of daily ceasefire violations along the LoC. Ukraine has been calling for the deployment of peacekeepers in Donbas since early 2015, but Russia and the separatist entities in Donbas have opposed this initiative. However, Moscow's tone changed earlier this month: on 5 September 2017 Russian President Vladimir Putin called for a UN peacekeeping mission to be deployed in Donbas. The same day, Russia submitted to the UN Security Council its draft resolution authorizing the deployment. This triggered a counter-proposal by Ukraine on the following day.
Poroshenko says how to make Russia agree to peacekeepers in Donbas – 27.09.2017 10:28 — Ukrinform News
The support of the entire world community for the resolution on deployment of UN peacekeepers in Donbas will hinder Russia from putting a veto on it. President of Ukraine Petro Poroshenko said this in an interview with CBC News. "When Russia illegally annexed Crimea and attacked my nation, it completely ruined the whole post-war security system. If Russia was the only nation against the peacekeeping [operation], it would be very difficult for Russians to explain why [they are against]," Poroshenko said. According to him, such actions of the Kremlin will be recognition of Russia's occupation of Donbas. "In this situation, we will go to the International Court of Justice, and Russia would be responsible for the military conflict," Poroshenko explained. In his opinion, UN peacekeepers on the Ukraine-Russia border would create conditions for the reintegration of Donbas.
Russian military holds missile drills – The Washington Post
The Russian military on Tuesday test-fired an intercontinental ballistic missile and also launched drills involving missile units in Siberia.
Russia Conducts ICBM Test; Drills Missile Units
Russia's Defense Ministry says it tested an intercontinental ballistic missile as part of wide-ranging drills involving the country's missile forces.  The ministry said o…
Russia test-fires 'Topol' ICBM with new advanced warhead — RT News
Russia has conducted a successful test launch of the RS-12M Topol intercontinental ballistic missile, the Defense Ministry said in a statement, adding that the test data would be used for the development of future missile penetration aids.
US Dagger Brigade executes first demonstration in Poland | Defence Blog
Troopers from 5th Squadron, 4th Cavalry Regiment, 2nd Armored Brigade Combat Team, 1st Infantry Division engaged in a demonstration of readiness, Presidenski Range, Trzebian, Poland, Sep. 25, 2017. The unit is in Poland to support Atlantic Resolve, a U.S. endeavor to fulfill NATO commitments by rotating U.S. -based units throughout the European theater and training with NATO Allies and partners. The combined arms live-fire is a routine demonstration, said Lt. Col. Dave Maxwell, squadron commander, 5th Squadron, 4th Cavalry Regiment, 2nd Armored Brigade Combat Team. It is a validation of movement and to ensure equipment is in full working order. Equipment utilized in the live fire was a team comprised of Bradley Fighting Vehicles, Abrams tanks and Apache helicopters. The air support element was provided by 1st Attack Reconnaissance Battalion, 501st Aviation Regiment, Combat Aviation Brigade. Abrams tanks provided rear screening with Bradley Fighting Vehicles progressing in bounding movements to engage targets at phase lines. The demonstration also displays the ability to control the troop-size element as it moves onto the field and executes its live fire, Maxwell said. It also displays the ability to transport equipment, personnel, and supplies to execute the mission. "We're excited, as an organization, to be able to come over here with all of our military equipment and train and operate as a fully capable armored cavalry squadron," Maxwell said. The unit prepared for the rotation with months of planning and training. Weeks were dedicated to living in field environments and utilizing the Advanced Gunnery Training System. The tank simulator enhances the foundation of gunnery skills like target recognition and fire control. Although simulation is an excellent method for education and training, it is a controlled environment. "Time and experience prepares the Soldier; the longer they're in country, the more experienced they become," said Staff Sgt. Robert Garcia, 2nd platoon, Tomahawk Troop, 5th Squadron, 4th Cavalry Regiment, 2nd Armored Brigade Combat Team. "A lot of things we do at home station is a baseline to get you to where you need to be but I don't truly think you can ever be 100 percent ready until you're actually there." As it is only the first of many ranges for the unit, the opportunity for improvement and experience is plentiful. Many of the Troopers are ready and eager to get out onto the field with the Polish Army, Garcia said. Training with Allies and partners is a way to see each other's equipment capabilities and how they might be combined on the battlefield, he said. It would be interesting to see what type of movement maneuvers the squadron and the Polish Army can do together. Working closely with Allies is a training priority for the squadron, Maxwell said. "We want to increase our ability to operate with our NATO Allies," Maxwell explained. "Increasing our interoperability and our ability to shoot, move and communicate is what, as a squadron, we're looking to achieve."
New US Army Manual Shows It's Worried About Russia's Hybrid Warfare Tactics – The Drive
Handbook highlights emerging threats, such as integrated air defenses, drones, electronic and cyber attacks, and more.
Russia's TV news: threatening Ukraine with nukes, claiming USSR only real democracy, defensive Zapad 2017 -Euromaidan Press |
Below you find a summary of the main topics on Russia's most watched state TV news channels this week from the EU Eastern Stratcom task force, EU vs Disinfo. The news shows' agenda in Russia is carefully attuned to serve the Kremlin's needs. Therefore, following Russian state-controlled media sheds light on our understanding of how the Kremlin seeks to influence the Russian-speaking audience in Russia and beyond. Read EU vs Disinfo's story here. Its monitoring of pro-Kremlin disinformation also reveals that many of the themes set out in Russia's most popular state TV news programmes find their way into European outlets.
Russian city officials won't allow an opposition rally because they think the CIA invented rubber duckies — Meduza
In a lawsuit brought by Alexey Navalny's presidential campaign in Izhevsk, state officials have submitted evidence arguing that the yellow ducky — shorthand among Navalny's supporters for corruption linked to Prime Minister Dmitry Medvedev — is actually a symbol for an international protest movement.
Window on Eurasia — New Series: The Putin Regime is Shooting Itself in the Foot and Russians are Starting to Notice, Shevtsova Says
Paul Goble Staunton, September 26 – Like many other political elites, the Putin regime is seeking to prolong its stay in power forever; but unlike many others, it is undermining the possibility that it will be able to do so by destroying the three factors which might have allowed it to remain in power for some time, according to Lilya Shevtsova. "The survival of present-day Russian autocracy" depends on three factors, the Russian political analyst says: the ability of the authorities to legitimate themselves in the eyes of the people, the willingness of the elite to remain loyal to the head of the system, and the opportunity to use the West for support given its inability to modernize (svoboda.org/a/28745878.html). In all three cases, the Putin leadership has shot itself in the foot, a horrific mistake on its part because "the attitude of [Russian society] depends on how this 'triad' works." First of all, the Putin regime has rejected that which it had earlier insisted upon: its legitimation via elections, Shevtsova says. Earlier it had manipulated results but had used them to justify its power. Now, first by pushing down participation in the local elections and then calling for it to rise in the presidential race, the regime has shown how hollow this process is. "In both cases," she writes, "the Kremlin has destroyed the only means at its disposal to receive the broad agreement of the people of its right to rule. There are no other instruments of legitimation of the authorities in Russia." There is now messianic idea, no monarchy is possible, traditions have been trampled on, and technocracy is impossible because of poor administration. Not surprisingly, Shevtsova continues, the regime is ever more actively turning to repression, an indication that its core understands its lack of legitimation. In short, "we have a power that has great difficulty in justifying its right to unlimited rule." Second, she says, the Putin regime can no longer count on the unqualified loyalty of its own people. Loyalty isn't given for altruistic reasons but for wealth, power and security. The Kremlin has called all three into question: It doesn't have the funds it once had, it won't share power, and it no longer is guaranteeing security even to the top elite. Arrests of senior officials and especially of Aleksey Ulyukayev have created "a new situation: it turns out that even the highest echelon of the elite cannot feel secure." Its members are going to ask who's next and the answer isn't clear. What is clear is that Putin will do what others in his position have done: appeal over the heads of the elite and then purge it. Once the Kremlin leader does that, it is "unknown" who will take the fall; but already it is becoming an open question "to what degree Putin himself controls his own 'vertical.'" To be asking that question is in many ways an answer in itself. And third – and Shevtsova says this is "the most important" – "the Russian system has always existed by using the resources of its opponent, Western civilization." That is especially true now when the Russian elite has so many interests abroad, interests that are threatened by sanctions brought on by Putin's policies. "Of course," she continues, "it would be naïve to think that the Kremlin regime is about to fall. There are still not direct threats for the highest echelon of the rulers." But "the process of the demoralization of the powers that be is 'in train' and turning it around is not possible." And instead, in trying to keep, the regime is undermining the foundations of its own existence. According to Shevtsova, "the Kremlin is able to maintain the impression of stability only thanks to the spinelessness of the Russian political and intellectual classes, the confusion of society, and the crisis of Western civilization." But the Kremlin has already managed to frighten those within its own precincts even as it has mobilized the rest of the world against it. It appears likely that the current powers that be will "continue to dig themselves into a hole," not because they lack imagination but because "the interests of their survival contradict the interests not only of society but of a anything but small part of the political class." And that leaves open two questions: When will that political class become fed up? And will at that moment it turn to the creation of a legal state or instead "again reproduce autocracy" with the only change being the person in charge?
Window on Eurasia — New Series: Middle Volga Emerges as Major Center of Russian Protests
Paul Goble Staunton, September 26 – The Middle Volga region is emerging as a major center of protest activity in the Russian Federation, the product of the coming together of three factors: the increasing number of visits to the region by all-Russian opposition figures, social and economic protests by local people, and uncertainty among officials as to how to respond. That is the conclusion of Aleksey Glukhov, a lawyer for the Agora International Human Rights Group, as presented in a major article on the IdelReal.org portal today (idelreal.org/a/protest-v-rossii-2017/28748438.html). (His findings are supported by reports from other regions including the Transbaikal – see babr24.com/kras/?IDE=165435.) Glukhov points out that the Middle Volga like Russia as a whole saw a precipitous decline in protest activity between 2012 and 2016 but that "the situation began to change at the end of law year and in this one there has been a growth in such activity," something that reflects a combination of factors. First of all, the authorities have changed the rules governing the approval of applications for holding meetings and their use of force against activists. But the real key to understanding what is going on is this, the Agora lawyer says: one can classify protest actions by their initiators. These include: supporters of opposition candidate Aleksey Navalny, Open Russia, the long-haul truckers, actions by specific political parties and the KPRF in particular, depositors and debtors. The first two are "exclusively political" but the rest have "a social-economic coloration" that "doesn't exclude political demands." According to Glukhov, "statistics of the last few years clearly show that social protest is less often subjected to repression, and if it is conducted under the aegis of a political party that has representation in the State Duma, then it is subject only to selective persecution." And in some cases, the authorities choose not to move against it, even if they haven't given permission. And after detailing protests in the region over the last year, he draws the following conclusion: "there was no single centralized command from Moscow for repression. The regional authorities not accustomed to work on the federal agenda without guidance were forced to act independently." Some took a hard line; others a much softer one. And those who were ready to protest responded by adapting themselves to what the authorities were permitting, although in many cases, they were not intimidated by the detention or arrest of protest leaders. The authorities thus had to recognize that accommodation was more likely to work than harsh crackdowns. In the course of the first half of this year, he says, officials in the various republics and oblasts of the Middle Volga "recognized that they could not bring cases against all those going into the street to protest and that fines alone already would not stop even the ordinary citizen. Therefore, today, the authorities have chosen a position of active containment of street protest." On the one hand, the authorities generally try not to agree to many meetings they fear may get out of hand; and on the other, they target particular leaders with arrests in hopes of discouraging others from following them. But this combination has had only "a small effect" and hasn't led to the weakening of the protest movement in the Middle Volga. More protests in the Middle Volga are likely, and the authorities if left to their own devices will be increasingly cautious in dealing with them, Glukhov says.
Window on Eurasia — New Series: What Can Nations without Official Territories within Russia Do?
Paul Goble Staunton, September 26 – Twenty-seven years ago this week, the "first and last" Soviet congress of delegates of both national-territorial formations and of peoples without their own statehood took place in Moscow, a meeting now recalled if at all as part of Mikhail Gorbachev's effort to mobilize smaller non-Russian peoples against those having union republics. As one of its participants, Vakhtang Ketsba, recalls, "the [two-day] congress took place in the building of the Presidium of the USSR Supreme Soviet. In its work, took part 106 delegates, of whom 72 were deputies of soviets of various levels, who represented 34 autonomous formations and 106 social movements" (ekhokavkaza.com/a/28756545.html). Gorbachev was represented by Rafik Shinaov, the chairman of the Supreme Soviet's Council of Nationalities; and the meeting thus "took place with the obvious blessing and even support of the central party-soviet organs," something Ketsba says appeared "quite unexpected" given Moscow's opposition to demands for territorial units from nations without them. Indeed, that is the key point. Throughout Soviet history with the exception of this meeting, Moscow has divided nations into two categories, those with recognized political territories and those without, and in almost every case has treated the former far better than it has treated the latter. That is a tradition the Russian Federation has followed since that time. Gorbachev in his desperation and confusion was prepared to overlook this distinction, to bring together not just representatives of those nations and nationalities which formally had their own statehood in the form of union or autonomous republics but also those of peoples without such recognition. And today at a time when the non-Russian republics are again under threat from Moscow, this raises the question: what can nations without officially recognized territories inside the borders of the Russian Federation do? The answer may be to consider the September 22-23, 1991, meeting and work to form a kind of committee of correspondence among themselves. On the on hand, there is a danger that some in the Putin regime will try to coopt any such group if it cannot prevent it – and in the age of social media its ability to do the latter is probably much less than many think – and use it as the basis for launching an even broader attack on the autonomous state formations within the Russian Federation. But on the other hand, there are some real possibilities for improving the lives of the more than 180 peoples of the Russian Federation that do not have their own state territories either by drawing up additional programs like the special subsidies handed out to the numerically small peoples of the North or by coming up with new extra-territorial ideas. At least some of these nations may ultimately decide to pursue a territorial solution to their problems, seeking official government statehood, like some of the peoples without such territories did in the years after the 1990 meeting. In any case, it is time to rescue that meeting from neglect and focus on what such peoples might do, drawing from its lessons.
Russia threatens to block Facebook over data storage
Alexander Zharov, chief of the Federal Communications Agency, told Russian news agencies on Tuesday that they will work to "make Facebook comply with the law" on personal data, which obliges foreign companies to store it in Russia.
Russian Court Convicts Crimean Tatar Leader Umerov Of 'Separatism'
SIMFEROPOL, Ukraine — A court in Russian-occupied Crimea has convicted prominent Crimean Tatar leader Ilmi Umerov of separatism after a trial Human Rights Watch called "ruthless retaliation&quo…
Daghestani Leader To Resign Amid Regional Shake-Up
The head of the local administration of Russia's North Caucasus region of Daghestan has announced his decision to resign. Ramazan Abdulatipov told Govorit Moskva radio on September 27 that h…
How a Lost Cellphone Led to Stories of Russia's Cannibal Couple
A gruesome story of two suspected cannibals who may have eaten dozens is unfolding in Russia. It all began with a lost phone.
Burger King Russia Wants 'It' Movie Banned Because Pennywise the Clown Is 'Exact Copy' of McDonald's Rival Clown
The horror film has already topped the box office in Russia.
What Sanctions? Russian Oil Knocks Exxon Off Its Pedestal
There's a new oil and gas giant in town. Despite sanctions, a Russia state-controlled energy company has replaced Exxon at No. 1.
UAWire – Ukraine joins initiative to remove Russian national team from Winter Olympics
The National Anti-Doping Center (NADC) of Ukraine has supported the initiative to remove the Russian national team from the Winter Olympics, …
---
Belarus Reports
---
Belarusian Sentenced For Fighting Alongside Ukraine Separatists
VITEBSK, Belarus — A court has sentenced a Belarusian man to a two-year suspended sentence for fighting alongside Russia-backed separatists in eastern Ukraine. The court in the eastern city o…
Lukashenka's Rhetoric Explained By Psychiatrist – Charter'97 :: News from Belarus – Belarusian News – Republic of Belarus – Minsk
There are very few smart phrases in the vocabulary of the ruler.
---
Transnistria / Moldova Reports
---
Moldovan President Says NATO Liaison Office 'Will Not Bring Peace'
Moldova's pro-Russia president has renewed criticism of plans for a liaison office of the North Atlantic Treaty Organization in the country, saying the ex-Soviet republic should stay clear of …
---
Ukraine Reports
---
Kalynivka explosions: Armed Forces say enemy drone involved
27.09.17 14:38 – The explosions at the ammunition depot in Kalynivka, the Vinnytsia region, have been organized by a sabotage group that managed to escape during the anti-terrorist operation held by the Ukrainian law enforcers in the Vinnytsia region the day before. This was announced by press secretary of Armed Forces' Main Department for development and maintenance of supply Serhii Misiura on Facebook, Censor.NET reports. "With our intelligence data, searches and pursuit of sabotage groups were conducted in the Vinnytsia region, disguised as anti-terrorist exercises, from Sept. 25. Yes, this was done by more than one person. And searches were held for two days," Misiura wrote and added that some people were detained. Misiura says the act of sabotage that led to the fire and explosions in the ammunition depot in Kalynivka was conducted with the help of a drone. This is also confirmed by post guards who heard its sound. "The watchers reported of some noise in the sky, followed by explosions of shells that were held on the street. This is confirmed – it was a drone operating in the area, and this is a terrorist attack," Misiura wrote. As reported, on Sept. 26 at around 10 p.m., State Emergency Service was reported of ammunition explosions in the military depot of the Defense Ministry in Kalynivka village. A Censor.NET source said that the explosions were heard in the village, and ammo was seen flying over the depot. The Kalynivka depot is more than 1,000 ha and packed with ammunition of various types. As of 10 a.m. Sept. 27, more than 30,000 people have been evacuated. For that purpose, 50 buses, 10 ambulances, and Emergency Service psychologists were involved. Two people were traumatized and taken to hospitals.
Updated: Ukraine's military prosecutors see subversive activity in Kalynivka ammo depot blasts (Photos, video)
"The Military Prosecutor's Office of the Southern area has added a new criminal case to the National Register of Pretrial Investigations under Article 113 of the Criminal Code – subversive activity. Our agents will be part of the investigation team. The investigation is under way," SBU press secretary Olena Hitlianska told UNIAN.
Poroshenko convenes military cabinet over fire in Kalynivka – – 112.international
The military cabinet will be attended by Ukraine's Prime Minister, Secretary of the National Security and Defense Council and the authorities of law enforcement bodies
Ukraine's second biggest munitions depot on fire, 30'000 evacuated -Euromaidan Press |
On 26 September about 22:00, military ammunition started detonating as a fire had broken out at a major Ukrainian artillery and rocket munitions depot near the village of Kalynivka about 20 km north of Vynnytsia, a capital city of an oblast, bordering on the Russia-controlled Transnistrian region of Moldova southwest of Ukraine. This the second largest ammunition depot of Ukraine's armed forces after Balakliya, which faced the very same tragedy this March.
Thousands Evacuated In Ukraine After Huge Ammo-Depot Blast
Massive explosions at a Ukrainian military installation in central Ukraine have prompted the evacuation of 30,000 people and the closing of airspace over the region, the Ukrainian emergencies servic…
Massive Explosions Seen At Ammunition Depot In Ukraine
Explosions at a military ammunition depot in central Ukraine were seen early on September 27, following a fire and a series of blasts the previous night. The Ukrainian National Guard has ordered the evacuation of residents near the military installation near Kalynivka, 270 kilometers west of Kyiv. One person was reported injured. (Reuters)
Fire at Ukraine ammunition depot prompts mass evacuation – ABC News
Fire at Ukraine ammunition depot prompts mass evacuation
A huge fire at one Ukraine's largest ammunition depots in Kalynivka village (Vinnytsia region) has set off a series of explosions – Kalynivka: A heavy blow to the defense capability of Ukraine – 112.international
Kalynivka was our second most important ammunition depot after Balakliia. A huge fire at one Ukraine's largest ammunition depots in Kalynivka village (Vinnytsia region) has set off a series of explosions. Censor.Net has reported that explosions can be heard in the city, the explosion of ammunition after explosions is well noticeable. The warehouse in Kalynivka has a total area of more than 1000 hectares and is full of ammunition of various types. The store is open, the warehouse loading rates are exceeded several times. This is repetition of the tragedy of Balakliia and Svatovo. September 22, the Mariupol warehouse in Novoyanisolivka was destroyed. Now Kalynivka is under attack. This was our second most important ammunition depot after Balakliia. That is, you can already predict when and where the next explosion might occur. After all, the program of dispersal of ammunition systematically fails. The enemy continues to systematically attack the military infrastructure of Ukraine. This catastrophe deprives us of huge ammunition stocks. The ammunition was not dispersed despite repeated hostile attacks and the destruction of our strategic reserves. This is a heavy blow to the defense capability of Ukraine, which requires extraordinary measures and decisions. Unfortunately, it is not possible to ensure the safety of our stockpiles of ammunition, despite the fact that this year, 300 million hryvnia were allocated, numerous commissions, checkups, and inspections. This is the fourth warehouse, which exploded in the last two years. Warehouse had a strategic relevance. Putin also decided to bring his congratulations (to President Poroshenko – Ed.). God forbid that someone dies. As we reported earlier, one of the biggest ammunition depots in Ukraine is on fire since 10:00 p.m., September 26. Thousands of people from Kalynivka and other nearby villages had to get evacuated, many of them using their own transport. Volunteers were posting to social networks for the whole night offering help and providing new details on the explosions.
Defense Ministry says ammo at arsenal near Kalynivka going off only in open areas | KyivPost
Ammunition is exploding only at open storage areas of the Ukrainian Armed Forces arms depots near the town of Kalynivka, Vinnytsya region, Yuriy Biriukov, an adviser to the president of Ukraine and assistant to the defense minister, has said. "Underground storages are unaffected, concrete hangars are unaffected, brick warehouses are unaffected. [Ammunition] at the open areas is exploding. Keeping ammunition in the open is not our invention, it's a common practice," Biriukov wrote on his Facebook page.
691 men and 149 items of equipment handle fire in Kalynivka arsenal, – Emergency Service – 691 men and 149 items of equipment handle fire in Kalynivka arsenal, – Emergency Service – 112.international
An airplane, 2 fire fighting tanks and 3 fire fighting trains are operation on the scene
Defense Ministry denies Kalynivka arsenal was overloaded – Defense Ministry denies congestion of Kalynivka arsenal – 112.international
The intensity of explosions at ammunition depot has significantly decreased. Chief of Armament of the Armed Forces of Ukraine Mykola Shevtsov denied the information about the congestion of the arsenal in Kalynivka of Vinnytsia region. This was reported by the press service of the Defense Ministry of Ukraine. Major General Mykola Shevtsov said that information about the congestion of the arsenal was not true. He also said that the representatives of the operational headquarters did a flyover above the military unit. "70% of the territory of the arsenal is not damaged by fire and explosions," Shevtsov said.
Ammunition explosions in Kalynivka do not influence work of main power grids – 112.international
Ammunition explosions in Kalynivka do not influence work of main power grids
Anti-terrorist drills stopped in Vinnytsia due to fire in Kalynivka – 112.international
Anti-terrorist drills stopped in Vinnytsia due to fire in Kalynivka
One of Ukraine's largest ammunition depots on fire, blasts reported – local authorities (Photos, video)
Ammunition depots in the town of Kalynivka in Vinnytsia region caught fire on Tuesday evening, which has been followed by explosions of bombs, shells and other types of ammunition, according to Vinnytsia Town Hall. News 27 September from UNIAN.
Kalynivka: blasts intensity dropped down, de-miners start minesweeping, – 112.international – Kalynivka: blasts intensity dropped down – 112.international
De-miners start minesweeping in Kalynivka
Kalynivka: 28,5 thousand people are already evacuated, – State Emergency Service – Kalynivka: 28,5 thousand people are already evacuated, – State Emergency Service – 112.international
20 thousand of them are evacuating themselves
Large-scale fire at 48th arsenal occurs near Vinnytsia – Large-scale fire at 48th arsenal occurs near Vinnytsia – 112.international
Entrances to Kalynivka are blocked, people are evacuated from the area
Cabinet allocates $3,8 million to liquidate fire in Kalynivka – 112.international
As a result of explosions in the ammunition depot, shells hit 4 residential buildings
Ammunition depots in Donetsk region are checked since September 25, – Zhebrivsky – 112.international
Ammunition depots in Donetsk region are checked since September 25, – Zhebrivsky
Ukrainian soldiers battle wildfires, along Russian-backed separatists, in war-torn Donbas -Euromaidan Press |
On 22 September, a fire broke out at a Ukrainian munitions depot not far from the frontline city of government-controlled Mariupol, forcing the evacuation of the military personnel from the facility and 30 local residents from a nearby village. The windy weather spread the fire and several more blazes erupted near the frontline, making the residents of Donetsk Oblast experience an August déjà vu when the wildfires raged almost every day. Some of the August wildfires were of natural causes, other were intentionally caused by Russian-hybrid forced attempting this way to clear up defensive minefields near Ukrainian strongholds and smoke out soldiers from the trenches.
SBU knew of sabotage act prepared for Poroshenko's birthday in Vinnytsia region, – journalist
27.09.17 10:45 – SBU knew of sabotage act prepared for Poroshenko's birthday in Vinnytsia region, – journalist The Security Service of Ukraine (SBU) possessed information about possible preparation of a sabotage act in the Vinnytsia region on Sept. 26, the birthday of President Petro Poroshenko. View news.
Canadian National Defense Minister arrives in Ukraine – – 112.international
Ukrainian Defense Minister Stepan Poltorak met Harjit Sajjan
Ukraine invites Canada to join construction of ammunition plant – Poltorak
Ukrainian Defense Minister Stepan Poltorak says Ukraine has proposed that Canada join the construction of a Ukrainian ammunition plant, according to an UNIAN correspondent. News 27 September from UNIAN.
Ukraine troops survive 15 attacks in Donbas on Sept 26, one soldier wounded
Russia's hybrid military forces violated the ceasefire in Donbas on Tuesday, September 26, 15 times, as a result of which one Ukrainian soldier was wounded in action, according to the press center of the Anti-Terrorist Operation (ATO) Headquarters. News 27 September from UNIAN.
Militants launched 15 attacks on Ukrainian troops in Donbas in last day – 27.09.2017 09:25 — Ukrinform News
Militants launched 15 attacks on positions of the Armed Forces of Ukraine in ATO area in Donbas over the past day. One Ukrainian serviceman was wounded.
Militants get permission to shoot down OSCE drones – intelligence – 27.09.2017 15:57 — Ukrinform News
According to military intelligence, the command of the occupation "seventh brigade" has permitted militants to shoot down the unmanned aerial vehicles of the OSCE mission in order to hide a systematic violation of the Minsk agreements.
Ukrainian Separatists Open Office In Marseille
Russia-backed separatists from Ukraine's eastern Donetsk region have opened up a new representative office in the southern French city of Marseille, but the French government said it will not recognize it. (RFE/RL's Ukrainian Service)
Kremlin-run "DNR" opens fake diplomatic mission in France. Are Nordic countries next? -Euromaidan Press |
On 25 September, yet another fake diplomatic mission of the Russian-run puppet statelet "Donetsk People's Republic" ("DNR") opened in Europe, this time in the southern French city of Marseille. A local leader of a small far-right French party, Hubert Fayard has become the head of the "DNR" office. Mr.Fayard who has earlier illegally visited occupied Donetsk claims that the office aims to "inform the French people of developments in the Donbas." Of course, informing means here spreading Russia's anti-Ukrainian propaganda. The next Russian provocative diplomatic step would probably be to hold so-called "International Expert Conference" in Finland to push the Russian narrative of recognition of self-proclaimed "republics" among citizens of Finland, Sweden, Norway, and Denmark.
Upgraded AN-32 Aircraft Handover To Bangladesh Air Force (BAF)
On September 25, 2017, SE PLANT 410 CA hosted the official ceremony of handing over the overhauled and upgraded BAF AN-32 aircraft to the Customer and the crew. On September 25, 2017, SE PLANT 410 CA hosted the official ceremony of handing over the overhauled and upgraded BAF AN-32 aircraft to the Customer and the crew. The ceremony was attended by Volodymyr Korobov, SC Ukroboronprom assistant director general in charge of aircraft engineering and manufacturing, Yarema Zhuhaevych, the chairman of the Trade Union of Aviation Industry Workers of Ukraine, Volodymyr Yaroshenko, a representative of Flitе Industries Pte Ltd. company in Ukraine, Mahbub Ahmet, a BAF wing commander, BAF officers, SE Plant 410 CA employees and the press. SE PLANT 410 CA Director General Viktor Gankevych highlighted the importance of Flitе Industries Pte Ltd AN-32 aircraft modification project to the Ministry of Defense of the People's Republic of Bangladesh. He thanked the SC Ukroboronprom representative, the Customer and the crew for fruitful cooperation, and highly appraised coordinated and professional work of plant specialists while overhauling the AN-32 aircraft. "SE PLANT 410 CA had customized the AN-32 aircraft overhaul and modification, conducted successful test and control flights proving its airworthiness," Gankevych noted. In his turn, Wing Commander Mahbub Ahmet stressed that BAF felt honored to implement the Flitе Industries Pte Ltd project with SE Plant 410 CA within the framework of the long-lasting cooperation between BAF and SE PLANT 410 CA established in 1971 when Bangladesh had gained its independence. "The aircraft had flown a long distance of 6,000 km crossing three continents and seven countries to land at SE PLANT 410 CA. I am grateful to SE PLANT 410 CA for well-done overhaul and modernization," he said.
Ukraine upgrades An-32 transport for BAF | Jane's 360
Ukraine's SE PLANT 410 CA aircraft repair company has overhauled and upgraded one of the three Antonov An-32 'Cline' turboprop transport aircraft in service with the Bangladesh Air Force (BAF). The aircraft, which had arrived at the plant earlier this month, was handed over to the BAF on 25
Ukraine became key center of arms supplies to Africa and Middle East – 112.international
The Ukrainian company earned millions of dollars from laundering of arms supplies.
Ukrainian President Petro Poroshenko rejects call for anti-corruption court – Politics – CBC News
Ukrainian President Petro Poroshenko says judicial reform aimed at rooting out corruption in his country will be introduced in two weeks, but the leader rejects calls for the creation of an independent anti-corruption court in his country.
Hungary Threatens 'Pain' For Ukraine Over Controversial Language Law
Hungary has pledged to block Ukraine's further integration with Europe after Kyiv enacted a controversial education law that critics say will restrict the study of minority languages in schools. …
Film director Kusturica created a threat to the national security of Ukraine – Film director Kusturica as a threat to the national security of Ukraine – 112.international
Those who criticize the practice of black lists and call it Soviet and totalitarian would be right if we did not have war now – Ukrainian writer
Post-Soviet Researchers Discuss KGB Archives – YouTube
UATV English Published on Sep 24, 2017 Experts from the post-Soviet countries gathered in Kyiv to discuss the issue of access to the secret archives of the KGB.
Artist creates portraits of Ukrainian Hetmans -Euromaidan Press |
An exhibition dedicated to the "Heroes of Kozak Ukraine" opened at the Museum of Hetmanship in Kyiv. Kyiv artist Natalia Pavlusenko has recreated portraits of Ukrainian Hetmans from old images and literary descriptions.
Mad Max Vibes At Kyiv's Scrap-Metal Gym
An outdoor gym on the Dnipro River has locals flocking to pump up-cycled Soviet steel.
History News Network | Historian Anne Applebaum Details Stalin's War Against Ukraine
The latest book by Pulitzer Prize-winning American historian Anne Applebaum, Red Famine: Stalin's War On Ukraine, sheds new light on one of the seminal events in Ukrainian history – the deadly famine of 1932-33 that Ukrainians call the Holodomor. Some 4 million Ukrainians were killed in a famine that was engineered by Soviet dictator Josef Stalin to eliminate a perceived threat to central Soviet power. RFE/RL Russian Service correspondent Natalya Golitsina spoke with Applebaum about this tragedy and the role it continues to play in Ukraine's relations with Russia. RFE/RL: What caused the Holodomor? Anne Applebaum: The Holodomor was created deliberately by Stalin. There was, in 1932, the beginnings of broad Soviet famine that was caused by collectivization and the grain-requisitions policy. By the autumn of 1932, Stalin decided to make use of this crisis, to use it in order to target Ukraine specifically. And at that time, as my book shows, there were a number of measures taken that specifically affected Ukraine: blacklisting of particular farms and towns and villages, a cordon around the border so that people were unable to leave Ukraine, special measures against Ukrainian cultural institutions and the Ukrainian language. And these were all undertaken at the same time. I do believe that was intended to kill more people in Ukraine and that it did so and that the Ukrainian Communist Party and the Soviet Communist Party knew that this was happening. Yes, it was an intentional famine. …
---
Russia / Iran / Syria / Iraq / OEF Reports
---
Russia says its airstrike kills 5 al-Qaida branch warlords – ABC News
Russia says its airstrike kills 5 al-Qaida branch warlords
Russian Tu-95MS bombers fired cruise missiles in Syria | Defence Blog
Russian Tu-95MS strategic bombers have carried out strikes on the most important Daesh and Al Nusra Front facilities in several Syrian provinces, the Russian Defense Ministry said on Tuesday. According to the report of Russian Defense Ministry, the Tu-95MS bombers fired cruise missiles at objects of international terrorist groupings in Syria. The aircraft scrambled from the Engels airfield and flew over territories of Iran and Iraq. "The sudden strikes destroyed a number of terrorist command posts, troop concentrations, and military equipment, as well as ammunition depots," Russian Defense Ministry spokesman Maj. Gen. Igor Konashenkov said in a statement. The objective monitoring data has confirmed elimination of all assigned targets. Su-30 and Su-35 fighters were covering the Tu-95MS bombers. The strategic bombers successfully flew about 7,000 kilometers. They were in-flight refueled by Il-78 tanker aircraft. The missile strikes were carried out against the ISIS objects in order to support offensive of the Syrian Arab Army to eliminate the last terrorists' bridgehead. It is to be stressed that all the targets were located out of settlements and in a safe distance from strongholds of the US SOF and Syrian Democratic Forces in the ISIS-controlled territories. Latest air photos of Deir ez-Zor area demonstrate these objects. In order to ensure security of the American troops and Kurdish formations, the Russian party will not specify locations of these strongholds.
UAWire – Media: Information leak led to the recent death of Russian General in Syria
The death of Russian General Valery Asapov in Syria is attributed to an information leak on his whereabouts to militants of the terrorist group …
Turkey's Erdogan Says Kurdish Referendum 'Treachery'; Iraq Rules Out Talks On Independence
Turkey has accused the head of Iraq's autonomous Kurdish region of "treachery" for pursuing an independence referendum, while the Iraqi government has threatened to ban flights int…
Kurds Vote for Independence, Strengthen Prospect of Middle East Peace | Observer
Iraqi Kurds have voted to establish an independent state, a good omen for peace in the Middle East.
Kurds in Iran 'overwhelmed with happiness' after Kurdistan Regio
"Anti-revolution forces were deployed
Iran shuts down Kurdistan 24 bureau in Tehran following Kurdistan referendum
The Ministry of Culture and Islamic Guidance told the Tehran-based Kurdistan 24 bureau that they no longer have permission to work in Iran as a result of the referendum and "current developments" in the Kurdistan Region.
---
DPRK / PRC / WESTPAC Reports
---
Trump: military option for North Korea not preferred, but would be 'devastating'
President Donald Trump warned North Korea on Tuesday that any U.S. military option would be "devastating" for Pyongyang, but said the use of force was not Washington's first option to deal with the country's ballistic and nuclear weapons program.
Trump warns of 'devastating' military option as North Korea moves jets – CNNPolitics
US President Donald Trump issued a familiar warning to North Korea on Tuesday, saying the US is prepared to use "devastating" military action if necessary — as two defense officials tell CNN that the rogue nation has moved a small number of fighter jets, external fuel tanks and air-to-air missiles to a base on its eastern coast to boost military readiness.
Mark Sauter | American presidents have trained North Korea to ignore our threats | Fox News
North Korea calls threats by President Trump "the sound of a dog barking." Here's why. As the Korean proverb goes: "A barking dog never bites."
Does Trump's war of words with North Korea inflame or deter? | PBS NewsHour
North Korea has long rallied its people with bombastic threats against the U.S., but lately the evolving war of words has escalated between the two countries. Nick Schifrin speaks with Kathleen Stephens of Stanford University and Balbina Hwang of Georgetown University about President Trump's rhetoric and its possible real-world effects.
North Korea is so confused by Trump it's reportedly asking US experts for help | Business Insider
North Korea is so confused by Donald Trump…
North Korea officials try to meet Republican analysts to figure out Trump
North Korean officials' outreach started before the most recent war of words with the U.S. president, the Washington Post reported Tuesday.
Or Rabinowitz | Four paths to a 'strategic miscalculation' over North Korea – The Washington Post
All of these are avoidable.
CHOE SANG-HUN | Behind North Korea's Bluster, Some See Caution – The New York Times
Pyongyang is anxious to avoid a war it can't win, according to some analysts, and is careful to leave itself a rhetorical way out when it makes threats.
Rajan Menon | Why the World Will Have to Live with a Nuclear-Armed North Korea | The National Interest
Kim Jong-un understands the crucial difference between possessing power and converting it into desired outcomes.
U.S. imposes more sanctions on North Korea – LA Times
Tightening pressure on nuclear-armed North Korea and its allies, the Trump administration on Tuesday announced another round of economi…
Wilbur Ross on North Korea, trade with China and economy
Commerce Secretary Wilbur Ross praised China's actions to pressure on North Korea on Wednesday and repeated calls for Beijing to implement fair trade practices.
Did China just break its promise not to buy North Korean coal? – Sep. 27, 2017
China unexpectedly started buying coal from North Korea again last month, raising questions about its commitment to cracking down on trade with Kim Jong Un's regime.
North Korea shot down a US plane in 1969, killing 31 Americans – ABC News
North Korea shot down a US plane in 1969, killing 31 Americans [Nixon Public Briefing]
North Korea 'aggressively' jamming BBC's new Korean-language service
The BBC's new Korean-language service is being "aggressively targeted" by North Korean jamming of its broadcasts.
Otto Warmbier's parents detail gruesome injuries their son had after N. Korea returned him to the US – TheBlaze
The parents of college student Otto Warmbier, who died after spending a year in a North Korean prison, detailed their son's injuries after he was returned by North Korea to the U.S. What did they say? On Fox News' "Fox & Friends" Tuesday, Otto's parents, Fred and Cindy Warmbier, called the North Korean country "terrorists."
Trump: North Korea Tortured Otto Wambier Beyond Belief – The Forward
President Donald Trump said that Otto Warmbier had been "tortured beyond belief" by North Korea.
Otto Warmbier's parents open up about son's torture by North Korea: 'They are terrorists' | Fox News
The first time Otto Warmbier's parents saw their son after he was flown back from North Korea in June, they were confronted with the sound of inhuman howling so terrifying Otto's mom ran off the plane.
Parents of Otto Warmbier, North Korea Captive, Say He Was Tortured – The New York Times
In their first interview since their son died in June, they called North Korea a terrorist state for what they said his captors had done.
Parents of Ohio student speak out against North Korea – The Washington Post
The parents of a young Ohioan who was detained in North Korea for more than a year and died soon after being released said Tuesday he was "jerking violently," howling, and "staring blankly" when he returned home on a medical flight.
Otto Warmbier 'systematically tortured' by N Korea say parents – BBC News
US student Otto Warmbier was "blind and deaf" and "jerking violently" when he returned from N Korea.
Tortured? Not clear from the coroner's report. But Otto Warmbier did suffer from brain damage
One curiosity: His father says Otto Warmbier's teeth were rearranged in North Korea. But the coroner's report says they were in "good repair."
---
Foreign Policy Reports
---
Lithuania Moves To Change Official Name For Georgia To Sakartvelo From Gruzia
Lithuania has moved to change the name it uses for Georgia from the Russian name "Gruzia" to "Sakartvelo," a name used by Georgians when they refer to their country, media report….
Georgian President Spearheads Bid To Prevent Adoption Of Constitutional Amendments
The scheming and infighting surrounding the process of amending Georgia's constitution was reminiscent of a TV soap opera just three weeks ago. But with the third and final parliament readin…
Following The Twists, Turns In Kyrgyzstan's Presidential Race
There are no elections in Central Asia like Kyrgyzstan's elections, and the upcoming presidential election there is further proof of that. As of early August, there were 59 people saying the…
---
Strategy / History / Capability Publications
---
Poland to unveil Krab self-propelled howitzer at military exhibition in Ukraine | Defence Blog
The Polska Grupa Zbrojeniowa (PGZ) will present its 155mm Krab (Crab) self-propelled howitzer during the upcoming XIV International specialized exhibition "Arms and Security – 2017" in Kyiv, Ukraine. According to the PGZ, the Krab self-propelled howitzer will be shown on the stand of the Polish National Armed Forces. The primary armament of the KRAB is a 155mm/52 calibre gun. It has a burst rate of fire of three rounds per ten seconds. The gun can fire 155mm Nato projectiles for a maximum range of 40km. Forty rounds of ammunition are stowed inside the turret and chassis. The turret is mounted with a 12.7mm machine gun serving as a secondary armament for the vehicle. KRAB is also armed with a bank of four 81mm smoke grenades on either side of the turret. This self-propelled artillery system has all-welded steel construction. Armor o provides protection against small arms fire and artillery shell splinters. It is fitted with NBC protection and automatic fire suppression system. The Krab artillery system uses modified chassis of the Samsung Techwin Type K9 chassis, also PGZ offers a variant based on the Oplot main battle tank for Armed Forces of Ukraine. The XIV International specialized exhibition "Arms and Security – 2017" will be held in Kyiv, Ukraine from 10 to 13 October 2017.
Top 10 Deadliest Sniper Rifles
In this top 10 list, we compare these differences and arrange these rifles in order of what we believe to be the deadliest sniper rifles in the world.
USAF Preparing To Send Light Attack Contenders To Combat | Defense content from Aviation Week
The U.S. Air Force is moving forward with preparations to take two off-the-shelf light attack turboprop aircraft downrange to fight terrorists next year.
---
IW/IO/Cyber Reports
---
WhatsApp service disrupted in China as censorship tightens
Chinese authorities are tightening controls on social media ahead of the party congress next month at which President Xi Jinping is due to be appointed to a second five-year term as leader.
Dealing With Fake News, Reality, and The Truth On Facebook – To Inform is to Influence
Someone asked a question today on Facebook and I answered.  I figured if I can help one or two people per day, I'm a happy man. I decided to share my answer in this blog. The Facebook user's question: How do we know what is FAKE and what is REAL in this day and age?…
How Estonian Public Broadcasting creates an alternative to Russian propaganda -Euromaidan Press |
The occupation of Crimea and the beginning of the war in Donbas made the Baltic countries reconsider their policy towards Russia. The situation in Latvia, Lithuania, and Estonia is similar but has its own nuances in every country. In Estonia, it is complicated by the fact that 26% of its population are Russians.
---
US Domestic Policy Reports
---
Russia's Hybrid Warriors Got the White House. Now They're Coming for America's Town Halls. | Foreign Policy
Moscow knows that activists, religious groups, and NGOs are democracy's soft underbelly.
Window on Eurasia — New Series: American Focus on Russian Interference in Elections Working to Moscow's Benefit, Alksnis Says
Paul Goble Staunton, September 26 – Many assume that the exposure of Moscow's intervention in the US elections represents a failure in that Kremlin operation, but in fact, Irina Alksnis points out, the continuing US focus on this works to Russia's benefit in many ways – and, although she doesn't say so, may even have been part of the original plan. Writing in Vzglyad, the Moscow commentator says that constant discussions in the American media about "'Russian interference' in the US presidential elections" has "boomeranged" on Washington and given Moscow some real advantages both at home and abroad (vz.ru/politics/2017/9/25/888479.html). First of all, Alksnis says, they have highlighted both the extent to which the US can't prevent others from doing what Washington has done elsewhere and, as the discussions in the media have continued, raised questions about the effectiveness of US institutions charged with defending the country. Both these things have undermined the legitimacy of the US government. Second, the American discussions have drawn the attention of the world to the fact that interference in the elections of other countries is a fact of life, something Moscow has long tried to get governments to focus on in order to get countries to crack down on NGOs and other institutions backed by the US and other Western governments. And third, the American talk about Russian interference has put Moscow in a much stronger position to demand understanding and support for its efforts to restrict the activities of any foreign government in advance of the Russian presidential elections, something that again the Russian side has wanted but that the West opposes. As a result, the Moscow commentator says, the continuing American conversation about Russian interference in the 2016 US presidential election, something Alksnis dismisses as invented, is working against the US and for Russia rather than the other way around as many have suggested. Her comments highlight, even though she at no point says this, that Russian active measures of the kind Moscow clearly deployed in the US are routinely planned to succeed even when they appear to "fail" when they are exposed. Indeed, their being exposed is something Russian intelligence operations routinely plan for. This approach has its origins in the way in which Moscow chose to expose the Cheka's Operation Trust in 1927 in ways that discredited those who were taken in by it even more than they harmed Soviet relations with the West. There was a big scandal at the time and many thought Moscow was the loser, but over the longer term, it is clear Moscow viewed this as a win. But this is often not understood in the West because most Western operations are designed to succeed with little thought of how their organizers might gain even if in the end what they have done is exposed by the other side.
Mark Warner: How did Russians know who to target on Facebook? – CNNPolitics
Sen. Mark Warner says the "million-dollar question" still unanswered about the Facebook election ads sold to Russian-linked accounts was how the Russians knew whom to target on Facebook.
Russian operatives used Facebook ads to exploit America's racial and religious divisions – The Washington Post
A sophisticated influence campaign tried to employ such things as Black Lives Matter and wariness of Muslims as wedges.
Russian-linked Facebook ads reportedly aimed 'to sow chaos' between racial and religious groups | Business Insider
Russian operatives worked to capitalise on…
Russia's Facebook ad buy shows it gets America's race problem – The Washington Post
Congress is investigating Russia's efforts to magnify America's racial divisions during the 2016 election.
Russian-funded Facebook ads backed Stein, Sanders and Trump – POLITICO
At least one touted Jill Stein, the Green Party candidate, who Clinton says "may well have thrown the election to Trump."
Facebook Faces Increasing Scrutiny Over Election-Related Russian Ads : All Tech Considered : NPR
Facebook is under increasing pressure to scrutinize its advertising content after it discovered that ads on the site had been placed by a Russian agency to influence the 2016 U.S. election.
Embarrassment as Washington Post corrects its 'scoop' about Obama, Facebook and Russia | Fox News
The Washington Post has made a correction to an explosive cover story that undermines the entire premise of Monday's front-page article headlined, Obama sought to prod Facebook on Russia role.
Feds want foreign surveillance authority renewed
Intelligence and law enforcement officials across the government lobbied Congress Monday to let them conduct broad surveillance on foreign targets in coming years, saying it helps prevent terrorist and cyberattacks on the United States.
U.S. Senate Foreign Affairs Committee Chairman Corker To Retire
Senator Bob Corker, the influential chairman of the U.S. Senate Foreign Relations Committee, has announced that he is retiring from the U.S. Congress after his current term expires next year. In …