Anonymous expert compilation, analysis, and reporting.
</end editorial>
---
---
Finale to Zapad-2017 was a large scale simulated nuclear strike on targets across Western Europe involving all three triad components – a curious play while Russia's political posture collapses across the West. VP Pence tags Russia in UNSC speech. Poroshenko UNGA and UNSC statements criticise Russia. Latvia criticises Russian in UNGA. Russians present apoplexy as reaction to criticisms.Freeman video elicits
Freeman video elicits toxic response in Moscow, evidently they want to see the video clip go viral. Russia's descent continues – increasing levels of ethnic Russian xenophobia coinciding with derussification of remote Russia due to migration, differential birth rates and high ethnic Russian mortality rates. More on Orthodox militancy, while animal right protesters outnumber Orthodox activist protests 50-fold.Lukashenko tries to "
Lukashenko tries to "Belarusianize" Belarus, while Russia tries to "re-Sovietize" it. TASS reports that Moldovan parliament has initiated impeachment proceedings against Putinist Pres Dodon. Poroshenko to meet with POTUS for 1 hr today. Donbass fires continue. Active provocations by proxy force against civilians.
Poroshenko to meet with POTUS for 1 hr today. Donbass fires continue. Active provocations by proxy force against civilians.POTUS comments on Iran deal, media speculate in extremis. Russia grandstands over Syria.
POTUS comments on Iran deal, media speculate in extremis. Russia grandstands over Syria.Administration re-iterates that diplomacy comes first in DPRK situation.
Administration re-iterates that diplomacy comes first in DPRK situation.Russian proxies increasingly vocal in Europe.
Russian proxies increasingly vocal in Europe.Five very interesting reports on IW/IO/cyber, Russia accounting for all but one.
Five very interesting reports on IW/IO/cyber, Russia accounting for all but one.Drudge identified as
Drudge identified as proxy delivery platform for Russian propaganda, while Manafort continues to produce headlines. Debate over legal protections for bogus Russian social media accounts.
---
Russia / Russophone Reports
---
Turchinov: Nuclear-missile finale to "Zapad-2017" | NSDC of Ukraine
On September 20, 2007, the Russian Federation completed the active phase of strategic command-and-train exercises (SCSS) of the Armed Forces of the Russian Federation "West-2017". At the last stage, the simulated deployment of a massive nuclear missile strike was dealt with involving the forces and means of all three components of the nuclear triad. This was stated by the Secretary of the National Security and Defense Council of Ukraine Oleksandr Turchinov in a comment. According to him, during the last day of exercises, six Tu-95MS [BEAR H] and Tu-22M3 [BACKFIRE C] long range aviation aircraft were used to conduct a nuclear missile strike, which carried out flights in the airspace of the Barents, Baltic and Norwegian seas. "Strategic missile troops were represented by combat calculation from the 14th missile division, which carried out the training and combat launch of the Intercontinental Ballistic Missile RS-24″ Yars " [SS-27/29] from the Plesetsk Cosmodrome (Arkhangelsk Region) for the purpose at the Kura (Peninsula Kamchatka ) The missile submarine cruiser "Dmitry Donskoy" [TYPHOON] of the Northern Fleet of the Russian Federation has launched an electronic launch of an intercontinental ballistic missile offshore, "he said. In addition, according to O. Turchinov, rocket firing was carried out for naval purposes: in the water area of the Laptev Sea – the combat units of the coastal missile complexes "Rubezh", and in the Barents Sea area – a naval group of the Northern Fleet, headed by a heavy nuclear missile cruiser "Petr Great "and combat units of the coastal missile complex" Bastion "of the 536th separate coastal rocket-artillery brigade. "The development of a massive missile and air strike in the RF Armed Forces confirms the aggressiveness and offensive nature of Russia's foreign and security policy, its readiness to escalate tensions with the West up to a full-scale war, and demonstrates Russia's aspiration to dominate Europe," stressed the Secretary of the National Security and Defense Council of Ukraine, adding that active measures by the Alliance and the Armed Forces of the United States to monitor Russian military activity show "a complete understanding of the Western military scale of the Russian military threat." "After the completion of the training and combat tasks within the framework of the SCJN" West-2017 ", on September 21 this year, the departure of personnel, military equipment and weapons from Russia from the grounds located on the territory of Belarus is planned. Ukraine together with the partner states will closely monitor the withdrawal of Russian troops from Belarus and return them to the points of permanent deployment ", – summed up O. Turchynov.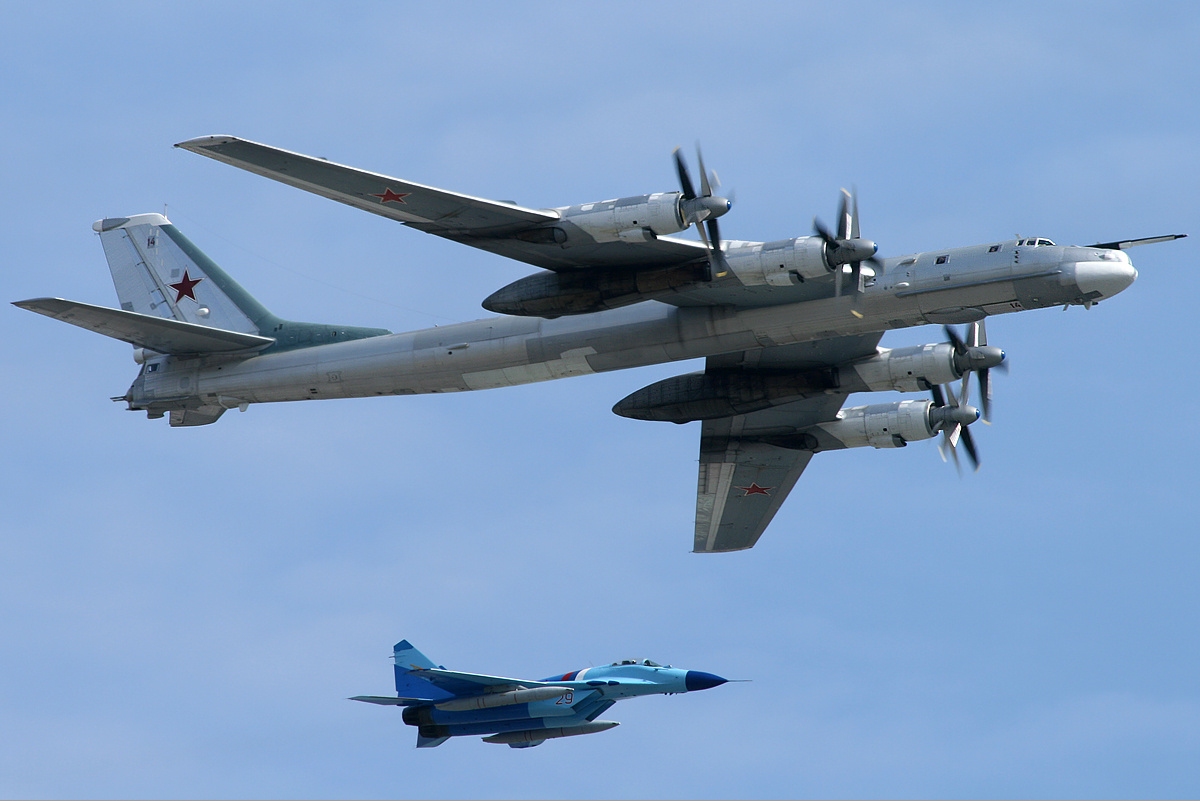 Russia practiced massive nuclear missile strike at West2017, – Turchynov – 112.international
Secretary of the National Security and Defense Council (NSDC) Oleksandr Turchynov said that at the last stage of the Russian-Belarussian exercises West-2017, Russia has worked out conventional massive nuclear missile strike. Secretary of the National Security and Defense Council (NSDC) Oleksandr Turchynov said that at the last stage of the Russian-Belarussian exercises "West-2017", Russia has worked out conventional massive nuclear missile strike. This was reported by the press service of the National Security and Defense Council. According to Turchinov, six Tu-95MS and Tu-22M3 long-range aircraft were used to test the nuclear-missile strike in the airspace of the Barents, Baltic and Norwegian Seas. "The strategic missile forces were represented by combat group from the 14th missile division that carried out the training and combat launch of the intercontinental ballistic missile RS-24 Yars from the Plisetsk cosmodrome (Arkhangelsk region) by targets at the Kura range (the Kamchatka Peninsula). The strategic missile submarine "Dmitry Donskoy" of the Northern Fleet of Russia carried out an electronic launch of an intercontinental ballistic missile of sea basing, "Turchinov noted.
Russia ready for escalation with West up to full-out war – Turchynov
Secretary of the National Security and Defense Council of Ukraine (NSDC) Oleksandr Turchynov says that Russia is ready to escalate tensions with the West up to launching a full-scale war, as evidenced by massive nuclear strike tests within the Russian-Belarusian Zapad (West) 2017 war games, according to an UNIAN correspondent. "A massive missile strike by Russia's armed forces once again confirms the aggressive and offensive nature of Russia's foreign and security policies, as well as its readiness to escalate tensions with the West, up to launching a full-scale war, which demonstrates Russia's desire to dominate Europe," Turchynov told UNIAN. The NSDC secretary opines that active measures on the part of NATO and the U.S. Armed Forces to monitor Russian military activity show "a full understanding of Russia's military threat by Western military forces." Missiles were fired at marine targets amid the final stage of the Zapad 2017 drills with involvement of combat crews of the Rubezh coastal missile systems in the Laptev Sea waters, the Northern Fleet naval grouping with a heavy nuclear-powered cruiser Peter the Great in the Barents Sea, and a combat crew of the Bastion coastal missile system from the 536th separate coastal missile and artillery brigade, according to the NSDC.
UAWire – Turchynov: combat efficiency of Russian Zapad-2017 exercises was 'tainted by rain'
The effectiveness of the Russian forces involved in the Zapad 2017 exercises was significantly reduced and ruined by heavy rain, said Oleksandr&#160
In Zapad 2017, a Russian Ka-52 fired three missiles, damaged a Leer-3 control unit, wounded 3 people – To Inform is to Influence
Most interesting, there was no coverage of this in RG.ru or TVZvezda.ru. The Russian Ministry of Defense only had a standard blurb about Zapad 2017 and a plain vanilla video, Best moments of Army Games-2017. President Putin also released only a standard blurb here. The Moscow Times had this, Pilot Not in Control of Gunship That Misfired on…
Remarks by the Vice President to the UN Security Council | whitehouse.gov
…. For as President Trump observed yesterday, we are once again confronted, in his words, by those who threaten us with chaos, with turmoil, and terror, who seek to undermine the sovereignty, prosperity, and security — all of which the President called the "pillars of peace." In Eastern Europe, Russia continues to compromise the sovereignty of its neighbors as it seeks to redraw international borders by force. Radical Islamic terrorism continues to beset nations with barbarous attacks in Barcelona, Paris, London. In the Middle East, the world's leading state sponsor of terrorism continues to flout the spirit of the Iran Deal, destabilizing the region and brazenly threatening the security of sovereign nations. And as the world has seen in just the past few days, a depraved regime in North Korea is relentlessly pursuing nuclear weapons and ballistic missiles. And now, as the President said, "threatens the entire world with unthinkable loss of human life." The United States is grateful to see this Security Council unanimously adopt two resolutions imposing tough new sanctions on the North Korean regime. But to be clear: The United States of America will continue to bring the full range of American power to bear on the regime in Pyongyang. We will continue to marshal economic and diplomatic pressure — ours and from countries across the world — to demand that North Korea abandon its nuclear and ballistic missile programs. As the President said yesterday, the United States has "great strength and patience," but all options are on the table. And if we are forced to defend ourselves and our allies, we will do so with military power that is effective and overwhelming. We call on the United Nations and this Security Council to do more to keep the peace — much more — to confront the threat posed by North Korea. Finally, to keep the peace most effectively, this body must have the credibility to pursue peace by advancing the cause of human rights. It's no coincidence that some of the most dangerous regimes in the world are also some of the worst abusers of human rights. In Iran, North Korea, and other despotic regimes, we see a truth of history borne out once again — those who subvert freedom of their people at home undermine sovereignty and security abroad.
"In Eastern Europe, Russia continues to compromise the sovereignty of its neighbors," – Pence
21.09.17 10:24 – In Eastern Europe, Russia continues to compromise the sovereignty of its neighbors, – Pence … View news.
Security Council meeting: Poroshenko, Pence leave the room before Lavrov's speech – 112.international
President of Ukraine Petro Poroshenko and U.S. Vice President Mike Pence left the room of the UN Security Council meeting before the speech of Minister of Foreign Affairs of Russia Sergey Lavrov, according to RIA News. "Pence and Poroshenko held their speeches, and then the President of Ukraine left the room. Pence exited a few minutes later," the media says. In his speech, Lavrov emphasized that issue of giving the UN peacekeepers more power in Donbas should be handled with caution, and that they should use force only for self-defense and in defence of the mandate. Previously President of Ukraine advocated for deploying the UN peacekeeping mission all over the occupied territory, and giving them an extended mandate, including the permit to use weapons not only for the self-defense.
UAWire – Lithuanian President: Russia is rehearsing attacks on its neighbors
The President of Lithuania, Dalia Grybauskaite, speaking at the UN General Assembly, said that   Zapad-2017 joint exercises of Russia and …
Latvia in UN urged to bring Russia to account for aggression against neighbors – Latvia in UN urges to bring Russia to account for aggression against neighbors – 112.international
The territorial integrity of independent states should be respected by all, including the Russian Federation, the president believes
Kremlin furious over draft UN Resolution calling Russia "aggressor state"
It would be unacceptable for the United Nations to adopt a resolution on the UN peacekeeping mission in Donbas branding Russia an "aggressor state," that's according to Vladimir Putin's press secretary Dmitry Peskov, an UNIAN correspondent in Moscow reports. "Given the position claiming that Russia is an aggressor, there is hardly any room for maneuver. Because this position contradicts the real state of affairs," Peskov said, answering the question whether a compromise is possible on the UN mission in Donbas if Ukraine demands to include in the mission's mandate the concept of "coercion to peace," thus confirming the role of Russia as an aggressor state. Peskov once again claimed that "Russia is not a party to the conflict" but the "guarantor" of the implementation of Minsk agreements. Answering the question, whether the Kremlin studied Kyiv's proposal on the UN mission, he said that it was in the competence of Russian diplomats so the question should be addressed to the foreign ministry. "Russia and President Putin have repeatedly demonstrated their desire to do everything possible to reach a compromise, but any compromises should be reasonable and acceptable to a certain degree," he said. Answering the question of an UNIAN correspondent on whether Russia will veto in the UN Security Council resolutions where Russia is called an "aggressor state" and where the coercion to peace is stipulated in the mission's mandate, Peskov said: "There is discussion under way. Diplomats will be working. As to the unacceptability of the wording concerning Russia, the aggressor state, I've already said everything."
Poroshenko Calls Russia 'Biggest Threat' To International Security
Ukrainian President Petro Poroshenko warned of multiple threats posed by Russia during his September 20 address to the UN General Assembly in New York. Poroshenko said that Russia, a permanent UN Security Council member, is "not a contributor to international security, but its biggest threat." (AP)
Poroshenko: Russia tries to exchange peace in Ukraine for Ukraine's freedom – 112.international
Russia tries to exchange peace in Ukraine for Ukraine's freedom. Kyiv will never concede to that, Petro Poroshenko said in his speech at the 72nd United Nations General Assembly, broadcasted by 112.UA. "Russia is perhaps the only country in the world that has a conflict: hot, frozen, or potential, with almost all its neighbours. Mr. President, the key problem is that Ukraine and Russia strive for completely different things. Ukraine wants peace, and restoration of the sovereignty of its territory; Russia wants control over Ukraine and undermines every effort to restore our sovereign control over Ukraine's border. So Russia tries to exchange peace in Ukraine for Ukraine's freedom. And I want to make a very strong message: Ukraine will never accept that kind of deal, nor will the international community," the President said. As it was reported earlier, Poroshenko is currently on a working visit to New York for the 72nd United Nations General Assembly. On September 19, Ukrainian Head of State held negotiations with Presidents of Poland, Austria, Slovakia, and head of European diplomacy Federica Mogherini.
Poroshenko calls on nations to recognise Holodomor as genocide of Ukrainian people – 112.international
In his speech at the 72nd United Nations General Assembly, broadcasted by 112.UA, President of Ukraine Petro Poroshenko called on nations to make their historic judgment on Holodomor. "The United Nations has always played a leading role in ensuring that the crimes of the past could never happen again. The 72nd session of the General Assembly coincides with the 85th Anniversary of one of the deadliest crimes of the 20th century – the crime of Holodomor. It was a man-made famine in Ukraine in 1932-1933 organized by the Stalin totalitarian regime that killed 7 to 10 million Ukrainians," Poroshenko said.
UAWire – Poroshenko shows the UN Security Council passports of Russian military captured in the Donbas
President of Ukraine Petro Poroshenko, speaking at the UN Security Council meeting in New York, showed the attendees passports of Russian …
Poroshenko: Crimea turned into a territory of repressions – 112.international
In his speech at the 72nd United Nations General Assembly, broadcasted by 112.UA, President of Ukraine Petro Poroshenko emphasized that Crimea turned into a territory of repressions, where one could be imprisoned for a repost on social media. "Anyone disagreeing with Kremlin risk their freedom and even life. Ukrainians and Crimean Tatars get arrested even for posts in social networks or, as it was in case of Crimean farmer Volodymyr Balukh in December 2016, for putting a Ukrainian national flag on a private residence. Persecution of the leaders of the Mejlis – the representative organ of Crimean Tatars, whose activities were banned by the Russian occupiers continues." the President said.
Poroshenko shows proof of Russian military presence in Donbas during UN Security Council meeting – 112.international
The Russia's mantra that "we are not there" does not hold water (on Russian military presence in Donbas), according to President of Ukraine Petro Poroshenko's address during the UN Security Council meeting, broadcasted by 112.UA Channel. "There are undeniable facts that Russia creates, leads, controls and sponsors terrorists operating in Donbas. This is another evidence – these are IDs of Russian officers and soldiers, some of them are in Ukrainian prisons, for their illegal actions on the occupation of Ukrainian land," the President of Ukraine said and showed passports of Russian soldiers, who thought in Donbas and were captured.
Ukraine's President Repeats Call For Full UN Peacekeeping Mission
Ukraine's president has repeated his call for a full United Nations peacekeeping mission, telling the world body that such a mission should be authorized to patrol Ukraine's border with Russi…
UAWire – 'Time has come to lean on UN's peacekeeping shoulder': Poroshenko urges Security Council to deploy mission in Donbas
Ukraine needs the assistance of UN peacekeepers due to the armed aggression unleashed by Russia against Ukraine in 2014, said Ukrainian …
Poroshenko addresses UN General Assembly – live – Poroshenko addresses UN General Assembly – live – 112.international
The debates go on today on 7rd and 8th plenary meetings of the 72nd United Nations General Assembly
FULL: President Petro Poroshenko Speech to UN (9-20-17) | Sep 20, 2017 – YouTube
Poroshenko asks UNSC to deploy peacekeeping mission in Donbas – Poroshenko asks UNSC to deploy peacekeeping mission to Donbas as soon as possible – 112.international
"I would like to reaffirm my request to this Council to deploy peacekeepers in Donbas – we need to move forward on this track, the sooner – the better," the President said
President Poroshenko's Speech at the High-Level Open Debate of the UN Security Council – YouTube
UAWire – Kremlin: Russia's assistance to separatist republics in eastern Ukraine will continue
Russia has promised to continue providing assistance to residents of the Donetsk and Luhansk People's Republics, as stated by Dmitry Peskov, the …
UAWire – Kremlin: Russia opposes US military assistance to Ukraine
Russian Presidential Press Secretary Dmitry Peskov said that the Kremlin does not know anything about the decision of the US Senate to allocate $ …
UAWire – Large-scale multinational Dragon-2017 military exercises begin in Poland
The large-scale Dragon-17 military exercises, in which more than 17 thousand servicemen from Poland, NATO countries, and other countries are …
Kremlin Attacks Actor Morgan Freeman Over Video On Russia's Alleged Election Meddling
Russian President Vladimir Putin's spokesman has lashed out at Morgan Freeman over a video the American actor made for a nonprofit, nonpartisan U.S. organization in which Freeman says the Unite…
Russia, Smarting From Morgan Freeman Video, Responds Via "In The Now" And Fails – To Inform is to Influence
I love how Russia responds to the American press, using "In the Now" as a weapon in their Information Warfare kit bag. "In the Now" is an English language Russian program put out by RT and hosted by Anissa Naouai.  Anissa is an American now working in Moscow and has hosted this program on RT since 2009,…
Rob Reiner and Morgan Freeman Declare 'War' on Russia – To Inform is to Influence
I have been saying this for many years.  I only wish Rob Reiner were not a part of this effort, he has been highly partisan for decades.  I seriously doubt he has now changed his colors. </end editorial> With the newly formed Committee to Investigate Russia, filmmaker Rob Reiner tells The Daily Beast he plans…
Window on Eurasia — New Series: Ethnic Balance Shifting Against Russians in Far North
Paul Goble Staunton, September 20 – The number of members of the numerically small peoples of the North are increasing as are people from Armenia, Azerbaijan, Kyrgyzstan, Uzbekistan, Tajikistan, China, India and Ukraine while the number of ethnic Russians there is falling, fundamentally shifting the ethnic balance in that critical region. Flera Sokolova, a religious specialist at the Northern Arctic Federal University, says as a result of emigration and excess deaths over births, the number of ethnic Russians in the Russian Arctic has fallen by 26.3 percent, while the number of the numerically small non-Russian nations has increased by 23.3 percent (nazaccent.ru/content/25409-ekspert-v-rossijskoj-arktike-stalo-bolshe.html). (Specifically, she says, the numbers of ten of these groups – the Dolgans, the Nents, the selkups, the Khants, the Chukchis, the Evenks, the Evens, the Entsy, the Eskimos and the Yukagirs – have gone up, while the number of others – the Kets, Nganasans, Saamis, Chuvans, Chulymtsy, and Kereks – have continued to fall.) The changing ethnic balance in the region has been amplified by the influx of others from the Caucasus, Central Asia, and further afield. To date, this has not led to major inter-ethnic clashes – this is a territory "with a low level of ethnic conflict potential." But "there are several potential threats," including those that may set non-Russians and Russians at odds. The efforts of some from within the Russian community to identify as Pomors and to have that identity recognized as one of the numerically small peoples of the North has divided both Russians and non-Russians, Sokolova says. Another threat is "a split between the indigenous population" which includes both Russians and the non-Russian numerically small peoples and those who have arrived recently is perhaps more urgent because those who have come in typically take jobs the others might get and have higher incomes, Sokolova says. As a result, the declining size of the ethnic Russian population "includes within itself a threat of growing ethnic separateness" and may mean that Moscow will no longer have the ally it once had in "guaranteeing the defense of the national interests of the country" in the increasingly important Far North.
Window on Eurasia — New Series: 18 of 19 Federal Subjects with Above Average Xenophobia are Predominantly Ethnic Russian, Drobizheva Says
Paul Goble Staunton, September 21 – Eighteen of the 19 federal subjects that have xenophobia levels above the country-wide ones are predominantly ethnic Russian oblasts, Moscow, and St. Petersburg, Leokadiya Drobizheva says; only one non-Russian republic – Bashkortostan – makes this list. The head of the Moscow Center for Research on Inter-Ethnic Relations says that in all these places "more than 20 percent" of the population feel negative attitudes about members of other ethnic communities, in large measure because of variations in the influx of gastarbeiters (nazaccent.ru/content/25427-93-zhitelej-rossii-ne-stalkivalis-s.html). In other comments, Drobizheva points out that women on the whole are more tolerant than men, 59.2 percent and 40.8 percent respectively but that women and men who are extremely intolerant toward others are almost the same, 50.6 percent of Russian men and 49.4 percent of Russian women. She also reports that the level of tolerance varies among people depending on education: 51.9 percent of managers and highly qualified specialists view themselves as tolerant, while only 23.6 percent of skilled workers and only 4.3 percent of unskilled laborers do so. Overall, those who consider themselves tolerant are more satisfied with life than those who don't, but Drobizheva notes that there wasn't a perfect correspondence between standard of living and attitudes toward members of other national communities, as many had expected to find.
Window on Eurasia — New Series: Russia Doesn't Face an Orange Revolution But Rather an Orthodox One, Minin Says
Paul Goble Staunton, September 20 – Russian Orthodoxy like every other faith includes fundamentalists, some of whom are even prepared to take extreme and illegal actions against others in the name of religion, however much Moscow officials like Culture Minister Vladimir Medinsky may be surprised, Stanislav Minin says. Orthodox fundamentalism has a long history going back to the Black Hundreds at the end of tsarist times and including any number of actions in recent decades, the Nezavisimaya gazeta expert says. And in recent years, the Orthodox fundamentalists had confidently assumed that the Kremlin was on their side(ng.ru/ng_religii/2017-09-20/10_428_revolution.html). But now that the Russian authorities appear to be turning against the opponents of the movie Mathilda and arresting some Orthodox fundamentalists who say they want to transform Russia into an Orthodox totalitarian state, Minin suggests, there is a danger that the radicals will conclude they need to take even more violent action to force the state to again follow them. "The government itself seems very strong," he continues, "but when the foundations of statehood begin to shake," questions arise about just how strong, the commentator says. And thus, while the Kremlin has done a great deal not to allow an Orange revolution in Russia, it has done less to block the threat of a revolution of "an entirely different color." Medynsky this week expressed surprise that Orthodox fundamentalism exists because he said that for that religioin it isn't "characteristic." But in fact it is, Minin says, from the Black Hundreds of the pre-1917 years to the actions in the 1990s of Metropolitan Ioann (Snychev) and his Rus Pravoslavnaya calls for canonizing Ivan the Terrible. More recently, the commentator says, there was the movement of Bishop Diomid who accused the Moscow Patriarchate of being insufficiently pure in its faith, the activists opposed to registration numbers for citizens, the Orthodox flag bearers, and the recent spate of criticism and forced closings of concerts, exhibits and films the radicals don't approve of. The increasing radicalism of Orthodox fundamentalists and their willingness to use violence, Minin says, has occurred "not because something new has appeared in Russia." The people involved have been around, but until the Mathilda flap, "they had been accustomed to having the authorities listen to them. Now, these people have problems with the powers that be and have decided that it is necessary to "shout more loudly." Publicly, the Moscow Patriarchate is opposed to such fundamentalism on both principled and practical grounds, the observer continues, but "radicalization is affecting the church establishment too which inevitably begins to view conservative practitioners as too soft, inclined to compromise and insufficiently involved in defending the purity of the faith." It is of course possible that the Mathilda episode involves some power struggle within the political elite and that the fight in public is anything but spontaneous. However that may be, the genie has been let out of the bottle, and the regime is going to have to decide whether it is really going to defend itself against those who attack the secular principles of the Constitution. Doing so comes with a price given the Kremlin's desire to position itself as the defender of all things conservative; but failing to do so, failing to defend against both attacks on secularism and attacks on good order, can open the way to the further rise of those who don't want a secular state at all but rather something far more monstrous.
Police Say Suspects Detained In Arson Attack Linked To Film About Russian Tsar
Russian authorities say they have apprehended three men suspected of involvement in an arson attack on cars outside the Moscow office of lawyers for the director of Matilda, a film that has draw…
Matilda Director Urges Russian Government To Respond To Campaign Of Threats, Violence
MOSCOW — The director of a controversial forthcoming film about the early life of Tsar Nicholas II has called on the Russian government to do more to forestall violence as the film opens in cinema…
Window on Eurasia — New Series: Kremlin hasn't Learned that Backing Both Sides in Domestic Conflicts Leads to Trouble, Vinokurova Says
Paul Goble Staunton, September 21 – The Russian authorities haven't yet learned from something that happens to them again and again, Znak commentator Yekaterina Vinokurova says. "You cannot, with one hand, struggle against radical extremists and, with the other, use them for your very own goals." Instead, they seem to think, she continues, that because one side is useful on one occasion and another on another, the authorities are best off if they get involved in the organization and promotion of both. But that ignores the very real possibility that the situation can get out of control if others exploit the situation (znak.com/2017-09-20/ekaterina_vinokurova_o_dolgoy_druzhbe_kremlya_s_politicheskimi_radikalami). Some not under the direct control of the state may engage in copycat actions and crimes, and it may even happen, Vinokurova says, that at a meeting the authorities have approved because they think they control the organizers, some young man "who has a pistol in his rucksack" may participate and act in more extreme ways than the powers want. The Russian security agencies have been doing this for a long time as did their Soviet predecessors, but "in recent years, the authorities have placed their bets on radical-conservative groups because this was situationally needed for the struggle with the dominant liberal trend in the media and cultural space." Obviously, the Znak commentator says, "radical believers will be very useful in punishing Pussy Riot … but the burning of movie theaters will continue" because even if the authorities can control the Christian State radicals, "other groups" not under the control of the state will get involved in doing the same thing. (Another recent case highlighted the same problem: the authorities couldn't really do much to stop the Muslim demonstrations in Moscow, Grozny, and St. Petrersburg about the genocide of the Rohingja in Myanmar because they were too heavily involved with those who organized them. People were detained but very quickly released, Vinokurova points out.) According to the Znak commentator, "the ideal outcome from the specific case with the radical 'believers' and 'Mathilda' would be to insist that representatives of the Russian Orthodox Church play the role of a moderator." Given everything the state does for the church, that doesn't seem too much to ask. The authorities should ask the church to have all priests call on their parishioners to "stop organizing protests against the showing of the film 'Mathilda.' To save face, for example, they could simply ask their flocks not to go to this film … they could call the Tsar-Battlers a destructive sect," and the state could sent Natalya Poklonskaya on a long trip. Perhaps, she could make "a lengthy international tour to establish inter-parliamentary cooperation in South America or with the penguins of Antarctica." Unless the Kremlin learns that it can't play both sides of the street, she suggests, it will continue to organize groups that may be useful to it in the short term but that very quickly will cease to be because some of their members or others with similar views believe they can act even more radically because the state has their back. Eventually, Vinokurova says, that will lead to disaster and not just as is so far the case to a continuing series of embarrassments.
Window on Eurasia — New Series: More than 50 Times as Many Russians Marched This Week for Animal Rights Compared to Those Who Did So Against Mathilda
Paul Goble Staunton, September 20 – Novyye izvestiya reports today that there were two major demonstration efforts in Russian cities last weekend, protests against the showing of the film Mathilda and demonstrations calling for more laws to protect animals from abuse and mistreatment (newizv.ru/news/society/20-09-2017/107-2-s-takim-schetom-protivniki-matildy-ustupili-zaschitnikam-zhivotnyh). The former attracted enormous attention in the media, while the latter barely was noted in either the government outlets or independent ones even though a rough count of the numbers taking part showed that 107,000 people took part in animal rights actions while only about 2,000 did in the Mathilda ones. "Perhaps," Novyye izvestiya suggested, "the media are waiting until the animal rights activists arm themselves with the same methods that 'the banner carriers' supporting Poklonskaya, Shevkunov and Chaplin are now using!?"
Window on Eurasia — New Series: Shadow Budget Key Feature of Putin's Regime and Why He Won't Reform, Travin Says
Paul Goble Staunton, September 20 – The ability of the regime to draw on funds not in the budget to finance its operations is a necessary feature of an authoritarian regime like Vladimir Putin's, Dmitry Travin says, and a major reason why he is not in a position to reform the country even if he wanted to. The St. Petersburg European University professor says that "a surfeit of extra-budgetary funds in the absence of money in the budget is a characteristic sign of [Russia's] current political economic system and more than that the most important reason why Putin will not seriously reform the country" (rosbalt.ru/blogs/2017/09/19/1647159.html). Travin argues that "an authoritarian regime is set up in a much more complicated way than a dictatorship." The latter relies on "jails, camps and shootings." But the former is based on "electoral authoritarianism," one in which elections take place but "power remains the same." And that requires "a much more complicated approach to administration than in dictatorships." The way the system works is this: the nominally private sector is so dependent on the powers that be for survival and profits that it is willing to finance the various kinds of political activities the Kremlin needs to ensure that it remains in power. And if small amounts of money won't do the job, then this sector will provide BIG MONEY." It is money and not "personal convictions, ideological attachments [or] simple human good behavior" which determines who is advanced and whether they win, Travin says, because candidates now are sold in approximately the same way Coca-Cola is marketed. The state provides some of the funding for this but far from all. And "therefore," he continues, "in systems of electoral authoritarianism [like Russia's] a shadow budget inevitably exists," something that arises not simply because of theft by particular individuals but rather as "a condition of the existence of the regime." Given restrictions on journalism, not everything about this is known; but enough is to draw conclusions. This shadow budget is not all in one place, controlled by a single institution or individual, and is dispersed on condition of success. Those who get money from it do so initially because they are close to the Kremlin. If they succeed, they will get more money; if they fail, they will be cast further away from the charmed circle and no longer get such funds. "When you understand the principle behind such a mechanism and the tasks it fulfills, it become obvious why corruption [in Russia] spreads, despite the appearance of an active struggle against it," Travin says. This struggle, of course, is part of the system and is used to redistribute the flows in this shadow world and to remind everyone of why they must participate. The St. Petersburg scholar draws three conclusions about what the role of these shadow funds have for the nature of the Russian political system: · First, "corruption in the Putin system always existed because it is a by-product of the work of the mechanism which guarantees the existence of electoral authoritarianism." · Second, "the 'shifting' shadowy millions will pass from weak groups to strong because money is divided not by understandings but by lawlessness." · And third, this struggle will spark conspiracy theories because it will involve not physical attacks but rather the use of "investigators, prosecutors, and judges."
Russia's Central Bank Taking Control Of Troubled B&N Bank
The Russian Central Bank says it is taking over the country's 12th-biggest lender by assets, less than a month after another leading Russian bank had to be rescued. The Central Bank said o…
Several Tajik Migrants Detained In Moscow After Protest Over Beating
Moscow police detained a large number of migrant workers from Tajikistan who protested following what an advocate for migrants said was the severe beating of a Tajik man by security personnel at …
UAWire – Putin wants to allow the sentencing of heads of companies who violate the fulfillment of state military orders
The President of the Russian Federation, Vladimir Putin has submitted for consideration of the State Duma the bill that proposes 4 to 8 years of …
Crimean Tatar Leader Tells Court He's 'Only A Citizen Of Ukraine'
SIMFEROPOL, Ukraine – A top Crimean Tatar leader declared himself "only a citizen of Ukraine" as he lashed out in a final court statement at Russian prosecutors who have charged hi…
---
Belarus Reports
---
Lukashenka Says Russian Troops Will Go Home After Zapad Drills
Belarusian President Alyaksandr Lukashenka observed joint military exercises with Russia on their final day and said that all Russian troops in his country for the Zapad 2017 drills would go hom…
Window on Eurasia — New Series: Competing Mobilizations: Minsk is Promoting Belarusianization; Moscow, Re-Sovietization
Paul Goble Staunton, September 20 – Minsk is promoting the Belarusianization of Belarus while Moscow is pushing its re-Sovietization. But because both are being imposed from above, specialists on that country say, it is unclear whether the former will promote cultural security or the latter undermine it. That is the conclusion of a panel on the relationship of "soft Belarusianization" and Russian "soft power" that occurred during the Seventh International Congress of Researchers on Belarus that occurred in Warsaw last weekend (thinktanks.by/publication/2017/09/19/kangres-dasledchyka-belarus-bylo-nyaprosta-ale-forum-udasya.html and camarade.biz/node/26089). Vadim Mozheykov, a specialist on Belarusian culture, said that "'soft Belarusianization' consisted of "the gradual, voluntary to the maximum extent broadening of the use of the Belarusian language, the support, development and dissemination of Belarusian culture, [and] the preservation and promotion of the historical-cultural heritage." Such a policy, he continued, will help "form and strengthen national identity, help counter cultural and information threats and the challenges of disinformation and propaganda." Those involved in the business of soft Belarusianization are divided between "those motivated by patriotic motives" and those who are exploiting it to make money. The Belarusian state plays a role but hardly the lead one — at least in public because "there is the need after Crimea to balance the influence of the Russian world with the other side" but that "any sharp move" away from Russian influence will have exactly the opposite impact that Minsk wants. Three things make this difficult task even more so, Mozheyko says, "the absence of a tradition of a strong strategy of cultural policy," "the infiltration of the state apparatus by supporters of the Russian world," and "the previous policy which for many years was pointed in exactly the opposite direction." Another participant in the panel, Andrey Vardomatsky of Warsaw's Belarusian Analytic Center, said that "there is another process taking place in the country besides Belarusianization which is no less important. This is re-Sovietization, and it is also from above but not from Minsk but rather from Moscow." "This concerns us directly for you know that the ratings of the Russian media in Belarus are higher than those of Belarusian outlets," he continued. And he argued that one still doesn't feel any impact "in the mass consciousness" of the government's support of "soft Belarusianization." What one sees, he said, is that "the orientation toward Russia has not been reduced, the orientation toward Europe has not increased, and the process in the masses is not yet sufficiently developed to be felt … And Belarusianization has been de-depersonalized, and unlike for example Polish identity which has an enormous number of names and events."
---
Transnistria / Moldova Reports
---
TASS: World – Moldova's liberals initiate presidential impeachment
According to Moldova's constitution, a proposal to dismiss a president from his position may be made by at least one-third of parliamentary members
Syrian consul in Moldova suspected of corruption
Syrian consul in Moldova suspected of corruption
---
Ukraine Reports
---
Poroshenko's meeting with Trump to last an hour – White House – 21.09.2017 12:13 — Ukrinform News
A meeting between U.S. and Ukrainian presidents, Donald Trump and Petro Poroshenko, is scheduled for 10:30 New York time (17:30 Kyiv time) on Thursday and will last for one hour, Radio Liberty has reported, referring to the White House's press office.
Bernard-Henri Lévy: Ukraine is one of the beating hearts of Europe – Bernard-Henri Lévy: Ukraine is one of the beating hearts of Europe – 112.international
French public intellectual and journalist on France-Ukraine relations, Normandy Format, Brexit, and place of Ukraine in Europe
Militants launched 19 attacks on Ukrainian troops in Donbas in last day – 21.09.2017 09:40 — Ukrinform News
Militants launched 19 attacks on positions of the Armed Forces of Ukraine in ATO area in Donbas over the past day. 
Ukraine says 1 WIA amid 19 enemy attacks in past day, reports provocation against civilians near Maiorsk
Russia's hybrid military forces attacked Ukrainian army positions in Donbas 19 times in the past 24 hours, with one Ukrainian soldier reported as wounded in action (WIA), according to the press service of the Anti-Terrorist Operation (ATO) Headquarters. News 21 September from UNIAN.
Terrorists stage provocation at Maiorsk checkpoint, make civilians seek refuge in Ukrainian positions, – HQ
21.09.17 11:02 – Terrorists stage provocation at Maiorsk checkpoint, make civilians seek refuge in Ukrainian positions, – HQ On Sept. 20, Russian occupiers once again demonstrated their attitude to the civilian population by launching yet another provocation against the elderly, women and children. View news.
UAWire – Former commander of Vostok Battalion Khodakovsky believes the 'right-hand man' in the DPR Pushilin has fallen into disgrace
Alexander Khodakovsky former Security Minister of the self-proclaimed Donetsk People's Republic (DPR) believes that the DPR's representative at …
Ukraine ready to swap 313 prisoners for 88 hostages – MP – LB.ua news portal
Ukraine ready to swap 313 prisoners for 88 hostages – MP. This issue was discussed at a meeting of the Contact Group in Minsk. Main – LB.ua news portal. Latest from Ukraine and the world today
Rapid Trident 2017: Tactical Airdrop Operations (video)
Rapid Trident is an annual, multinational exercise involving approximately two thousand personnel from 14 nations
AN-32 Aircraft Of Bangladesh Air Force Arrives At SE Plant 410 CA For Overhaul
This is the second BAF aircraft SE Plant 410 CA is hosting this year
Poroshenko: Ukraine's GDP growing for 6 consecutive quarters
Ukrainian President Petro Poroshenko says the worst economic situation in Ukrainian is already over, according to the official's address to the Ukrainian Financial Forum, September 21, posted on the presidential website. News 21 September from UNIAN.
Explosion Injures Two Israeli Pilgrims At Rosh Hashanah Celebrations In Ukraine
A celebration of Rosh Hashanah in the central Ukrainian city of Uman has been marred by an explosion that authorities say lightly injured two Israeli pilgrims. Ukraine's National Police sai…
---
Russia / Iran / Syria / Iraq / OEF Reports
---
Russia Warns Of Retaliation If Syrian Government Forces Are Attacked
Russia has warned the United States that it will retaliate immediately if Syrian government forces come under fire from positions held by a U.S.-backed Kurdish-led militia in eastern Syria. Defens…
UAWire – Russian Foreign Minister: US is 'an uninvited guest' in Syria
Russian Foreign Minister Sergey Lavrov, during a meeting with US Secretary of State Rex Tillerson, said that the United States is an uninvited …
Trump Pushes to Revisit Iran Nuclear Deal, and Asks Allies to Help – The New York Times
With a deadline looming, the president seeks support from allies to toughen provisions of the pact rather than scrap it, with mixed reaction from Europeans.
Donald Trump Stays Mum on Iran Nuclear Deal Decision | Time.com
Donald Trump has determined how he wants to approach the Iran nuclear deal but has not told even his top national security advisers
'I have decided,' Trump says of Iran deal ― before big talks
"I have decided," President Donald Trump declared Wednesday, announcing he'd reached a verdict on the Iran nuclear deal's future even as top U.S. and Iranian officials headed into their highest-level talks of his presidency. Iran's leader, meanwhile, lashed out at "ignorant, absurd and hateful rhetoric" in response to Trump's blistering attack at the U.N.
---
DPRK / PRC / WESTPAC Reports
---
After Trump Speech, Mattis Says North Korea Crisis Still 'Diplomatic Effort' | Foreign Policy
After Trump Speech, Mattis Says North Korea Crisis Still 'Diplomatic Effort' « | Foreign Policy | the Global Magazine of News and Ideas
Trump's trashing of Iran deal poses problems for North Korea strategy
President Donald Trump's threat before the world to obliterate North Korea left no doubt about his determination to stop the communist country's nuclear weapons buildup. His disparagement of the Iran nuclear deal in the same speech offered Pyongyang little hope of a negotiated solution.
---
Foreign Policy Reports
---
Czech President says Putin's invitation "honor" | UNIAN
President of the Czech Republic Milos Zeman says he has received an invitation from Russian President Vladimir Putin to visit Sochi, according to Radio Free Europe/Radio Liberty (RFE/RL). News 21 September from UNIAN.
Kremlin narratives on Crimea resurface in German election debate – To Inform is to Influence
Commentary Andreas Umland 19th September, 2017 This article is part of ECFR's Wider Europe Forum For the future of Ukraine, what Germany thinks and does really matters. Last month, the German election campaign saw an unexpected statement by the leader of Germany's liberals, Christian Lindner. The chair of the Free Democratic Party (FDP) – a centre-right…
UAWire – German journalist: the European Union is waiting for Putin to leave
Russia is waiting for the European Union (EU) to understand that the EU needs it, while the EU is waiting for Putin to leave and be replaced by …
EU Seeks Legislative Changes To Avoid Disputes Over Nordstream 2 Pipeline
BRUSSELS – The European Union's top energy official said the bloc's legislative body will seek legal changes to avoid some of the controversy surrounding a new Russian-backe…
---
Strategy / History / Capability Publications
---
Azerbaijan unveils newest artillery systems during large-scale military exercises | Defence Blog
Large-scale military exercises with participation of various military branches of Armed Forces started on September 18 in accordance with the plan approved by the President of the Republic of Azerbaijan, Supreme Commander-in-Chief of the Armed Forces Mr. Ilham Aliyev. The new DANA M1 CZ self-propelled gun-howitzers and RM-70 multiple rocket launchers were spotted during large-scale military exercises in Azerbaijan. According to the azeridefence.com, both artillery systems are used for the first time in the large-scale exercises of the Azerbaijani Army. Dana self-propelled gun-howitzers and RM-70 multiple rocket launcher were purchased in 2016-2017. The artillery systems developed and modernized by EXCALIBUR ARMY spol. s r.o.. The EXCALIBUR ARMY Ltd. is active in sales, repairs, production and upgrades of military vehicles, spare parts, weapons, ammunition and other military equipment . At the moment, the EXCALIBUR ARMY Ltd. employs roughly 400 people in Šternberk, Chrudim, Přelouč and Pardubice regions in the Czech Republic. The company owns formed military maintenance plant in Přelouč and a production area that houses the company's HQ from 2008.
Chinese company unveiled model of new trainer aircraft | Defence Blog
CETC Wuhu Diamond Aircraft Manufacture Co.,Ltd showed the model of the new two-seat military turboprop trainer. The new aircraft is powered by a 495 hp (369 kW) Ivchenko-Progress Motor Sich AI-450S turboprop engine. The new trainer aircraft developed primarily for the Chinese People's Liberation Army Air Force (PLAAF). The aircraft is intended to be the sole primary trainer used by Chinese aviation schools. Externally, the aircraft looks like an Austrian Diamond DART 450 military turboprop trainer. CETC Wuhu Diamond Aircraft Manufacture Co.,Ltd was founded in December, 2013, located in Wuhu Aviation Industrial Park, Anhui province. It is a state-owned high-tech enterprise occupied in the research, manufacture, sale, maintenance and service of general-purpose aero-planes, aircrafts and associated equipment. It is jointly invested and established by China Electronics Technology Corporation (CETC) and Wuhu municipal government. The company has set up comprehensive technical cooperation with Austrian Diamond Aircraft Industries, introducing and producing two types of advanced, multi-purpose light general aircrafts and co-developing new types.
China displays model of new heavy-lift helicopter with Ukrainian engines | Defence Blog
The Aviation Industry Corporation of China (AVIC) displayed a model of a new heavy-lift helicopter during China Helicopter Exposition 2017. AVIC showed the model of the new heavy-lift helicopter to be developed jointly by Russia and China. The helicopter will have a range of up to 800 kilometers, while its maximum speed will amount to 300 kph. The heavy-lift helicopter's payload inside the cabin will total 10 tons, while its external payload will total up to 15 or 20 tons. The new helicopter will be equipped with the new AI-136T turboshaft engines. The new engine is an upgraded version of D-136 and developed by the Ukrainian company Motor Sich and Ivchenko-Progress. The AI-136T delivers 11,500 hp at maximum trust setting at surrounding temperatures of up to 50ºC. It also has an emergency mode which provides up to 14,500 hp. Maximum output of the original D-136 is 11,500 hp at temperatures no higher than 15ºC. So the new engine is expected to significantly improve the helicopter's performance in hot-and-high conditions.
Russia tests new sensor for 976 SKIP special aircraft to support missile exercises | Defence Blog
Vega Radio Engineering Corporation JSC has tested the experimental sensor for 976 SKIP special aircraft to support missile exercises. According to the CAST Centre, the 976 SKIP special aircraft (registration 76455, serial number 54-02) was spotted at the airfield of the JSC Flight Research Institute n.a. M.M. Gromov in Zhukovsky. The 976 SKIP, also named IL-76SK, is an aircraft command and tracking station developed for support cruise and ballistic missile tests. Il-976 was designed in the 80s, it represents a hybrid of Il-7бMD and A-50. The aircraft has fixed radar cover filled with special equipment to collect, process and transmit in real time information about the flight of missiles. The 976 SKIP also monitored the test of a new RS-24 "Yars" intercontinental ballistic missile.
Russia's army to receive new T-90M main battle tank in 2018 | Defence Blog
The Russian tank's manufacture Uralvagonzavod (UVZ) displayed publicly for the first time a new version of T-90 main battle tank during the demonstration of newest armored vehicles in honor of the tanker's day on the territory of the 33rd combined-arms training range. The upgraded version of T-90 main battle tank is called T-90M. The new tank will likely feature many of the technologies developed for Russia's revolutionary T-14 Armata. The T-90M will also incorporate advanced defensive systems such are slat armor, active protection systems and new reactive armor. The T-90 main battle tank is an armed with a fully-stabilized longer 2A46M-4 125 mm smoothbore gun. This gun is also used to launch 9K119 Refleks (NATO designation AT-11 Sniper-B) anti-tank guided missiles, in the same manner, as ordinary munitions. Secondary armament consists of a coaxial PKT 7.62 mm machine gun and a roof mounted remotely-controlled NSVT 12.7 mm machine gun, used against both ground and air targets.
Land Ceptor air defence system debuts at DSEI 2017 in London | Defence Blog
MBDA's Land Ceptor air defence system is making its show debut in the outside vehicle park at DSEI 2017 in London from 12-15 September. Land Ceptor utilises the next-generation Common Anti-air Modular Missile (CAMM) and is will be brought into service by the British Army as a replacement for the Rapier air defence system. Compared to Rapier, Land Ceptor has over triple the range (25 km+) and is able to intercept the most challenging targets in any weather conditions, including cruise missiles and precision guided munitions. In total six nations have already chosen the CAMM family to provide their future air defence capabilities in both the maritime and land domains. In Royal Navy service the system is known as Sea Ceptor – which is also making its debut at DSEI 2017 off the back of successful first-of-class firings from the Type 23 frigate HMS Argyll. By purchasing the same missile to meet the air defence needs of both the British Army and the Royal Navy, development costs are significantly reduced and both services are able to utilise a common stockpile that will significantly reduce procurement and support costs. The Land Ceptor asset present at DSEI, which has been undertaking qualification trials for the British Army, features a substantially revised design to initial development prototypes and incorporates numerous new features. The decision to utilise the in-service HX-77 as the base vehicle for Land Ceptor enables the capabilities of the system to be expanded, whilst minimising the overall fleet size. A key new feature of the new design is its modular launcher. It features a palletised loading module enabling rapid reload of a full 'magazine' of munitions, and a self-mounting/dismounting capability allowing for a wider range of air/sea/rail transport options and for dismounted operations in fixed/semi-fixed locations. A common interface module means the launcher can be easily integrated onto a wide range of vehicles. The increased payload space provides greater flexibility in mission equipments carried, including – power generation, fire control electronics, on-board command and control (C2), missile datalink, radio communications and optional EO/IR sensor modules all available for installation. These systems provide flexibility for the launcher to act as an independent fire unit, as well as in a networked battery configuration. This increased payload could also be used to carry the extended range CAMM-ER interceptor, providing air defence out to 40km+ for those customers that require greater range. Land Ceptor is the launch configuration of the Enhanced Modular Air Defence Solutions (EMADS) stable. EMADS brings together best-of-breed systems and technologies from across MBDA's European base to save time, development costs and provide a flexible system for air defence provision.
---
IW/IO/Cyber Reports
---
Kremlin Watch Monitor: How much victimization costs? – To Inform is to Influence
Last week's events concerning the pro-Kremlin disinformation campaign Can't see images? http://bit.ly/2xd95Mf Kremlin Watch Monitor ǀ September 19, 2017 WANTED: Kremlin Watch Intern European Values Think-Tank is looking for an intern for the Kremlin Watch Program. SPECIFICATION: Team work and independent activities in the Kremlin Watch team, which include: Monitoring and cooperation on weekly Kremlin Watch…
Compass for the jungle of conspiracies – Disinformation Review – To Inform is to Influence
Share Tweet Forward 21 September 2017 Our new website is now up and running – welcome to the EU vs Disinfo! You will notice the new design. You will see the new interactive features. You will see that the database of 3,000+ disinformation cases is now searchable and more clear. And there is more – we…
The Brief Life, and Looming Death, of Europe's 'SWAT Team for Truth' | Foreign Policy
The Czech Republic launched the continent's first center to combat fake news in January. It might not survive the year.
Kaspersky Too Good, Claims Russian Minister of Communications – Almost Confirming Kaspersky-FSB Cooperation – To Inform is to Influence
If you ever want to propose that a Russian product is superior to any Western product, I guess you might say it is "too good".   Not better, not the best in the world, not superior, not even the #1 product in the world. "Too good". Crude but maaaaaybe effective, meaning I do not think…
Islamic State turns to Instagram to push propaganda – To Inform is to Influence
by Sean Langille | Sep 20, 2017, 3:09 PM The Islamic State is now using Instagram to push out its propaganda, analysts say. Researchers say the terror group has turned to Instagram and its "stories" feature to share its message. The stories feature lets users to make posts that are deleted within 24 hours, thus making it more…
---
US Domestic Policy Reports
---
How Matt Drudge became the pipeline for Russian propaganda – To Inform is to Influence
Drudge Report has linked nearly 400 times to RT, Sputnik News, TASS since 2012 Blog ››› 8 hours 57 min ago ››› MATT GERTZ On July 17, 2014, Malaysia Airlines Flight MH17 was shot down over eastern Ukraine, killing 298 passengers and crew. The next day, President Barack Obama alleged that the responsible parties were Russian-backed separatists seizing territory in the region following…
Dems call on FCC to investigate Kremlin-run news agency's influence in election – To Inform is to Influence
I am quite certain domestic politics is behind these three Democrats calling for an investigation, but I'll be darned if I know or understand their motivation.  Somebody fill me in, please? The ulterior motive appears to be an honest investigation into Russian efforts to influence the US election of 2016 through US media. I would also…
Facebook and Senate Panel Scuffle Over Russia Investigation | Foreign Policy
Even fake Russian accounts may have some legal protection.
Reports: Trump Campaign Chairman Offered To Brief Russian Oligarch Close To Putin
U.S. President Donald Trump's former campaign chairman offered to provide briefings about the progress of the campaign last year to a Russian billionaire with close ties to the Kremlin, medi…
'How do we use [this] to get whole?': The most intriguing new Paul Manafort-Russia email – The Washington Post
The most interesting exchange from The Post's big scoop.
The Air Force is working to max out pilot production — but it won't be nearly enough
In the face of an alarming shortfall of pilots, the Air Force is trying to boost how many new pilots it produces each year.