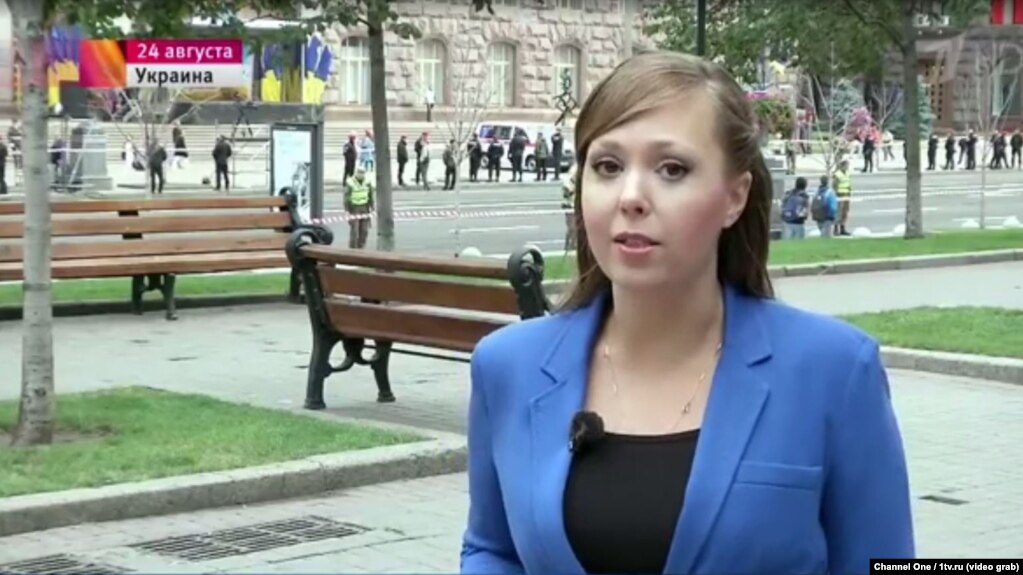 Of course, Russia is protesting, albeit through the OSCE Representative on Freedom of the Media Harlem Desir. 
Harlem Jean-Philippe Désir is a French politician who served in the government of France as Secretary of State for European Affairs from 2014 to 2017. Previously he was First Secretary of the French Socialist Party. 
TASS and Sputnik picked up the story.  It also was picked up by Xinhua
It is implied but not proven that he has a close relationship with Russia.
Similar to the TASS story, without the bias.
It was also published widely in Ukraine and elsewhere in the West.
As can be expected, it is Russia vs. the West in regards to the perspective of the coverage. 
In the West, the situation is presented as protecting the security of Ukraine. In Russia, the story is presented as the oppression of journalism. 
</end editorial>
---
KIEV/MOSCOW (Reuters) – Ukraine's state security service (SBU) will deport a Russian journalist whom Kiev accuses of spreading anti-Ukrainian propaganda, a spokeswoman said on Wednesday, days after barring two Spanish journalists from the country.
Ukraine and Russia are at loggerheads over a Russian-backed separatist war in eastern Ukraine that has killed more than 10,000 people in three years. Kiev accuses Moscow of sending troops and heavy weapons to the region, which Russia denies.
"The Russian propagandist Anna Kurbatova will be forcibly returned to Russia," said Olena Gitlyanska, the SBU spokeswoman, in a Facebook post.
"At the moment, the necessary documents are being processed for her official deportation. It will be the same with anyone who allows themselves to discredit Ukraine."
Russia's main state TV station Channel One said Kurbatova had been grabbed by unknown assailants near her home, bundled into a car, and driven away.
The Russian Foreign Ministry called the move a "deliberate provocation" by the Ukrainian security service and nationalist radicals.
The move was condemned by a representative of the Organization for Security and Co-operation in Europe (OSCE), which monitors the conflict in eastern Ukraine and counts both Ukraine and Russia as members.
"I call on #Ukraine not to arrest & deport journalists from other OSCE States #AnnaKurbatova," Harlem Desir, the OSCE Representative on Freedom of the Media, wrote on Twitter.
Maria Zakharova, a Russian Foreign Ministry spokeswoman, wrote on social media that OSCE member states should speak out to condemn Ukraine's behavior.
Contacted by Reuters, the SBU's Gitlyanska declined to answer questions on whether and how Kurbatova had been detained. Channel One said Kurbatova had previously received threats from people who did not like her reports.
The SBU said on Tuesday it had barred two Spanish journalists over their coverage of the war in the Donbass region — a move media groups decried as an attack on free speech.
A massive leak of journalists' personal data in 2016 added to concerns that Ukraine is reneging on promises to improve transparency in the wake of a 2013-14 pro-European uprising.
Kurbatova is listed on Myrotvorets, the same Ukrainian website responsible for the data leak, as a reporter who spreads anti-Ukrainian propaganda.
On Tuesday, Zakharova called Myrotvorets "a direct threat to journalists' safety," accusing it of stirring up hatred.
Writing by Matthias Williams; Editing by Keith Weir and Hugh Lawson