Anonymous expert compilation, analysis, and reporting.
The 26 August ATO briefing is available at https://www.youtube.com/watch?v=LZaahU7Khxw
</end editorial>
---
---
The MSM appears to have finally discovered Zapad-2017, and we are seeing a lot of reports, finally. Poland defense policy debated. A curious interview of the great-grandson of last Tsar, noting idiosyncratic perspectives, and the Romanov dynasty had few connections to the Norse-Finnic Rurik dynasty.
Belarus opposition media dominated by Opposition and volunteers reporting on Russian deployments, there is considerable anxiety in the Belarus Opposition over Zapad-2017, for good reason. Interesting report on Belarusian volunteers joining popular Independence Day march in Kyiv.
In Moldova, Putinist-President Dodon plays to a Moscow script on Transnistria, while Kyiv backs the Moldovan cabinet's call on the UN to expel the Russian garrison.
In Ukraine, unconfirmed reports a Russian military RPV was sighted over North-Western Ukraine in the vicinity of Lutsk AB. Excellent essay by Gen Muzhenko on futures planning. Amb Volker tells Ukrainian TV that "Ukraine isn't ready to join NATO yet, and the Alliance isn't ready to accept the country" – noting that Germany's SDP could veto NATO entry for many years reflecting its pro-Russian leadership group.  Claimed truce was a Russian scam, yet again, as attacks continue. RFE/RL Crimea service reports on claims of torture in Crimea.
Good Drive primer on Russian-Syrian IADS, including Russian claims of SA-22 kills mainly against RPVs. Tal Afar assault continues.
Revised assessment on last week's MLRS shots. Kyiv CACDS think tank eviscerates the NYT, and do raise some excellent questions about exactly how the NYT managed to produce a story that could have been exactly so scripted by the Russian propaganda machine – are there conincidences in this game?
More on Venezuela meltdown.
Jensen's essay is Lanchester for the post-truth age audience, without mentioning Lanchester – probably wise given that arguing differential equations to contemporary audiences seldom works.
A gaggle of Russian propaganda samples, they appear to be ramping up another anti-Ukraine campaign to prevent US lethal aid being supplied. How they manage the Google News pageranks they get is a good question, and the use of bots needs to be carefully investigated.
US domestic debate remains toxic, and credit to SECDEF Mattis commenting to troops. The debate over the alt-Right and Russia explored, with an apt commentary by Harding.
---
Russia / Russophone Reports
---
Neighbours fear 'Trojan Horse' as Russia readies war games
Moscow dismisses claims that its Zapad 2017 exercises are a cover for military action
Russian Actions in Belarus Are Cause for Concern
Russia is staging a major joint military exercise with Belarus in September, and is even constructing a nuclear reactor in Belarusian territory.
Is Russia Using Belarus Wargame to Deploy Permanent Units Along Poland's Border?
Russia has a giant drill planned—and Poland fears the troops involved won't leave.
Massive Russian Border Drill Has US, NATO's Attention | Military.com
From Ukraine to the Baltics, troops will be maneuvering on both sides of the line that divides Russia from NATO and its partners.
US B-1 bombers arrive in Europe – CNNPolitics
Two US B-1 bombers and one B-52 Stratofortress arrived in the United Kingdom on Wednesday for an annual international war games event taking place at the same time as a controversial Russian military exercise.
CBC IN LATVIA – Propaganda and provocation: Russia scoffs at Canada's Baltic war games – To Inform is to Influence
I understand that bluster and bravado in Russian propaganda, but how can they say this and keep a straight face? In the case of "nobody in Russia can understand" indicates the entire country cannot see reality that the whole world sees: Russian aggression is everywhere. Why does the world consider Russia an aggressor?  Let's see:…
Lithuania is building a border fence amid Russia fears — even though it would do little to stop an invasion | Business Insider
The looming joint military exercise between…
NATO – News: Secretary General praises Poland's contributions to the Alliance, visits NATO battlegroup, 25-Aug.-2017
NATO Secretary General Jens Stoltenberg praised Poland for making important contributions to the Alliance during a visit to Warsaw on Friday (25 August 2017). He highlighted Poland's contributions to NATO operations in Afghanistan and Kosovo, training in Iraq, and thanked Poland for hosting key NATO commands and capabilities. Mr. Stoltenberg also welcomed Poland's leadership on defence spending, by meeting the NATO benchmark of investing 2% of GDP in defence.
NATO troop presence is a guarantee of peace: Polish defence minister – Radio Poland :: News from Poland
NATO troops stationed in Poland are a guarantee of peace and security throughout Europe, Polish Defence Minister Antoni Macierewicz said at a joint news conference with visiting NATO Secretary-General Jens Stoltenberg on Friday.
NATO needs new answers to many questions: Polish FM – Radio Poland :: News from Poland
NATO will soon have to come up with answers to many pressing questions, including those related to defence planning and the alliance's new strategic concept, Poland's foreign minister said on Friday.
Poland set to increase defence spending: PM – National
Poland is determined to steadily increase its defence spending to 2.5 percent of GDP by 2030, up from 2 percent today, Prime Minister Beata Szydło said after talks with NATO Secretary-General Jens Stoltenberg in Warsaw on Friday.
Polish army, NATO eastern flank, dominate Polish-NATO talks – Radio Poland :: News from Poland
Boosting the Polish army and securing NATO's eastern flank dominated talks during the Polish president's Thursday meeting with the NATO chief who is visiting Poland.
Facing Russian Threat: Poland to Boost Defense Budget Over Next 15 Years | EuBulletin.Com
Poland to boost defenses by training student volunteers – Herald-Whig –
Poland's Defense Ministry says it is starting a new program to boost the nation's defenses by offering military training to volunteer students
Poland to spend £42 BILLION on its army to counter Russian aggression | World | News | Express.co.uk
POLAND has dramatically ramped up its defence budget to modernise its army amid growing fears of Russian aggression.
Brian Boyd: Why the West is hot for Vladimir Putin's taut and manly bare chest – To Inform is to Influence
Putin has entered the Culture Wars – the conflict between traditional and progressive values Thu, Aug 24, 2017, 12:28 Some six months before the Russian Presidential election of 2012 with Vladimir Putin still "undecided" as to whether he would run, "Putin's Bikini Army" took to the streets of Moscow. Under "Putin for President" banners, the…
For tsar's great-grandson, Russia needs a strong leader
A century after the October Revolution that ended his family's three-century reign of Russia, Hans Georg Yourievsky believes the country needs a tough leader.
Saakashvili Says Georgia To Charge Him With Plotting Coup
Former Georgian President Mikheil Saakashvili, who is also a former governor of Ukraine's Odesa region, has accused the authorities of Georgia and Ukraine of planning to accuse of planning a cou…
Belarus Reports
Jed Babbin | Vladimir Putin threatens Belarus – Washington Times
For the week beginning September 14, the Russian military will conduct its quadrennial military exercise called "Zapad," the Russian word for "west." Earlier Zapad exercises have caused great apprehension among the NATO nations, and this one will be no exception.
Russian Combat Aircrafts Are To Block Highway Next To Minsk – Charter'97 :: News from Belarus – Belarusian News – Republic of Belarus – Minsk
During the landing on the highway, Russian aviation will pump Belarusian oil directly from the pipeline. During the final stage of joint special exercises, the military of the Russian Federation and Belarus will land a military aircraft on the road near Minsk, Deputy Defense Minister of the Russian Federation, General Dmitry Bulgakov, has reported. Russian and Belarusian logistics and technical support units will deploy an air commandant's office on the M-1 highway near Vorsha and the Barysauski range, – Bulgakov informs. "According to the plan of the exercises, combat aircrafts Su-27, Su-25, Yak-130 and military transport aircraft An-26 will land, refuel with fuel, mount the ammunition and take off," – he adds. He notes that the planes, which are going to land on the highway, will fill up the tanks out of an oil pipeline in the territory of Belarus. "The pipeline units of the Russian army together with Transneft experts will tie-in to the pipeline to provide the combat units of the Ground Forces and the Air and Space Forces of Russia and the Belarusian Air Force, acting in the Belarusian territory, with petrol oil," – the Deputy Defense Minister of the Russian Federation says. We remind that yesterday Russian combat aircraft carried out a maneuver of landing on the Mahiliou highway.
Russia's Tank Brigade Which Fought Against Ukraine Heads For Belarus? – Charter'97 :: News from Belarus – Belarusian News – Republic of Belarus – Minsk
Despite all efforts, the truth about the West-2017 military exercises came out. It is widely known that the military drills West-2017 will take place on September 14-20 in the territory of Belarus, involving thousands of Russian military men and hundreds of units of the military equipment. However, the online investigators of the American strategic center Atlantic Council found out that it would be, at least partially, the soldiers who already participated in the combat actions at alien territory – against Ukraine in 2014, Belsat TV reports. There was public information that the units of the 1st guard tank army of the Armed Forces of the Russian Federation will participate in the exercises – Belarusian Minister of Defense Andrei Raukou informed this back in spring. In early August, the evidence of the Russian military getting prepared for shipment to Belarus started appearing in the social networks, said Nika Alekseyeva, an employee of the Atlantic Council's Digital Forensic Research Lab. One of the soldiers posted on his vk.com page a message "Ready for Byelorussia. One day to go", on August 11.
Photo Fact: Russian Tanks Near Asipovichy – Charter'97 :: News from Belarus – Belarusian News – Republic of Belarus – Minsk
An echelon with the Russian military vehicles arrived to the station of Veraitsy near Asipovichy. As the locals told Radio Liberty, the military equipment was unloaded at night, and in the morning the column took the forest path to the military base, located near the village of Pratasevichy. Meanwhile, a radio-location station was set in Veraitsy, there also remained a military-engineering machine on caterpillar tracks; a truck with awning, and a kung. Together with the unloaded railway platforms, three passenger carriages of the Russian railway are located at the station. The road to the military base is broken by the caterpillars of tanks and large trucks. The distance between Veraitsy and the military base is about 5 kilometers. On the military base, there's bustle and rumbling of heavy military equipment. Tanks and other heavy crawler vehicles are set in the territory. Through the fence, one can see how the military men are walking round the armored vehicles. Single cannon shots are heard. The firing ground is located nearby. The villagers curse the soldiers for breaking the road leading to pasture, where they graze cows. They say that it is difficult to reach the cows now.
Rail Transport Carrying Military Equipment Found 8 Kilometers From Lithuania's Borders – Charter'97 :: News from Belarus – Belarusian News – Republic of Belarus – Minsk
The West-2017 exercises are coming close to the European Union borders. Independent observers found trains with military equipment at the Belarusian station Hudahai, 8 kilometers from the border with Lithuania. "Trains with the military are in Hudahai (8 kilometers from the border with Lithuania)," – activists of the people's organization for observing the West-2017 military drills wrote.
"Russian Soldiers, Go Back Home Before You Became Invaders" – Charter'97 :: News from Belarus – Belarusian News – Republic of Belarus – Minsk
On the day when the law on the independence of the country was adopted, Belarusians reminded that they would come out to defend their sovereignty. 26 years ago, the state independence of our country was restored. Representative of the Belarusian National Congress in Salihorsk Viktar Malachko congratulated compatriots on his Facebook page and called on them to come to Kastrychnitskaya Square on September 8 in order to demonstrate our readiness to defend the sovereignty of Belarus: – On August 25, 1991, a historic meeting of the Supreme Council of the BSSR took place. The law "On Giving the Declaration of the Supreme Council of the BSSR on the State Sovereignty of the Belarusian Soviet Socialist Republic the Status of the Constitutional Law" and the resolution "On Ensuring the Political and Economic Independence of the Belarusian SSR" were adopted there. But today, as never before, there is much tension around the issue of the actual independence of our native Belarus, since there are Russian troops on our territory again and they are doing what they want. We are against it, since we are heading for Europe. Citizens of Belarus, we must support the rally on Kastrychnitskaya Square in Minsk on September 8 at 7 pm, on the Day of Military Glory of Belarusian! Let's say together to the Russian soldiers: Guys, before you have become invaders of Belarus, go back home – to your parents, wives, children! There are no other options! We remind that the Russian-Belarusian exercises West-2017 will start in Belarus in September. A record number of rail cars are used to redeploy the Russian contingent – more than 4 thousand. Many politicians and military experts believe that Russian troops may stay in Belarus after the exercises. On September 8, at 19.00, the prevention rally to demand the abolition of the exercises West-2017 will start at Kastrychnitskaya Square in Minsk.
Russia's war games test its balancing act with Belarus 
He is infamous for running Europe's last dictatorship.
We'll Ask Authorities Our Questions In Public On September 8 – Charter'97 :: News from Belarus – Belarusian News – Republic of Belarus – Minsk
Peaceful Belarus remains the main goal of the Warning Action. Ordinary Belarusians are becoming more and more concerned about the Belarus-Russia military exercises West-2017. Many experts express worries about the magnitude of the "military games". The Belarusian National Congress is preparing a Warning Action on September 8, which should show the readiness of the Belarusians to defend their country. Arthur Klimovich, an activist, formulated the questions to the Belarusian authorities on Facebook: — Sometimes I come across the comments of yet another homegrown "military expert" in the newsfeed (it's not even a certain fact that they served in the army) that the presence of thousands of soldiers of the state, that started three wars in the last decade, in our territory, does not threaten the independence of Belarus. There are a couple of questions what need to be asked in this regard: — Why haven't NATO observers been invited to # West2017? — Why do they urgently cut down forests on the border with Ukraine and build bridges on the border with Lithuania? — Why is Russia conducting an unprecedented mobilization of troops along the entire western border, including carrying out the transfer of shock armored groups, simultaneously with the exercises in Belarus? — Why do all politicians, foreign ministers of Lithuania, Poland, Ukraine, the NATO leadership have no doubt that there is a serious threat of an attack by the Russian troops on their neighbors or provocations aimed against these countries? — Why did Putin initiate changes in the Agreement between the Russian Federation and Belarus on joint protection of the external border of the "union state" in the airspace and the creation of a unified regional air defense system? — Why do the authorities of Belarus, and the media, lie about the number of Russian troops taking part in the exercises? After all, even by analyzing official sources, one can understand that there are dozens of thousands of them. — Why do the Belarusian authorities spend an enormous amount of money on exercises in the conditions when the average salary in the country is a couple of hundred dollars? — Why, despite the fact that the exercises have not officially begun yet, according to bloggers and ordinary residents, they have long been taking place in different parts of the country? — Why is anti-Western hysteria fueled on the Russian TV again, and Belarusians in Smolensk are greeted by some mummers with Stalin and threats against the West? So, if we get answers to these questions – you can safely stay at home. Otherwise, probably, we must ask these questions publicly in place where they will be heard.
Mikalai Statkevich: We Will Defend Freedom of Our Country – Charter'97 :: News from Belarus – Belarusian News – Republic of Belarus – Minsk
On August 25, 1991 the Declaration on Independence of Belarus became the law. Mikalai Statkevich, one of the leaders of the Belarusian National Congress, appealed to his compatriots on the 26th anniversary of the legislative design of Belarusian independence: "Dear compatriots! On behalf of the Belarusian National Congress I congratulate you on the anniversary of Independence of Belarus! On this day, August 25, 1991, the Parliament of our country granted the Declaration of Sovereignty adopted a year earlier the status of the constitutional law. Belarus became independent. Belarusians have found their own Home – their sovereign state. They have become masters of their own fates. Yes, we have not always successfully disposed of our destiny and allowed the deceiver to lead our country. Despite his desire to sell independence we managed to defend our state. This is the main thing. After all, if we preserve our state, our Home, sooner or later we will be able to restore order here, establish a decent life for all of us. As soon as we lose your home, we will lose the chance for a decent life on our land. Now an illegal "re-entrant" allows foreign troops to Belarus. This jeopardises the independence of our state, the peace and security of our people. We must warn potential aggressors and traitors in power that we will defend the freedom of our country. On September 8 the Belarusian National Congress will launch a Warning Action at 7 pm, Kastrychnitskaya Square, Minsk. Let's free Belarus from internal occupation and not allow external aggression in! Power to the people! Long Live Belarus!"
Opposition leader arrested in Belarus – 112.international
Mikalai Statkevich, one of the leaders of Belarusian opposition, was detained for 5 days, as his wife Marina Adamovich wrote on Facebook. In the beginning of August, the court made a verdict on Statkevich's "arrest in absentia" for 15 days, so it's unclear how long he will stay in detention, his wife noted. Related: Dodon rejects the idea of Russian military leaving Transnistria Statkevich was accused of participating in an unauthorized rally in Minsk on July 3. On Belarus's Independence Day, around 200 people went on a rally against joint military drills West-2017 with Russia. The opposition leader called for another rally in the beginning if September. Statkevich was a presidential candidate in Belarus in 2010. After the elections he accused Alexander Lukashenko of electoral fraud. He was arrested and imprisoned for 5 years. After his release in 2015, Statkevich announced his intention to continue political struggle.
Belarusian Volunteers on Parade in Kyiv: We Believe in Our People and Their Strength – Charter'97 :: News from Belarus – Belarusian News – Republic of Belarus – Minsk
Belarusian fighters take part in the March of the Unconquered in honor of Independence Day of Ukraine. One of founders of Zubr movement and Kraj organization, and now the volunteer in Ukraine, laureate of the Victor Ivashkevich National Human Rights Award for 2016, Vadzim Kabanchuk told Charter97.org about participation of volunteers in festive occasions in Kyiv. " The official part of the parade began at 10 am. Belarusian volunteers take part in the second part of the March of the Unconquered together with military men and volunteers of other nationalities. The March starts at 12.00. We will march from Bessarabskaya Street along Khreshchatyk. Participation in the parade is a very important event for us. Thus, the contribution to the protection of Ukraine not only of Ukrainians, but also of other volunteer formations is emphasized: they are Belarusians, Chechens, Georgians and other nationalities who take the side of Ukraine in this war. It is very symbolic that our military jeep will drive after the column of the "Belarus" tactical group. It will carry portraits of two Belarusian volunteers – Ales Cherkashin and Vitaly Telizhenko. Thus, they will symbolically participate in the parade. Today I would like to congratulate Ukrainians on Independence Day, and to wish Belarusians have sense of purpose. Belief in your people is a national egregore, which has already surprised the aggressor in Ukraine, and I am sure that all important events are to come in Belarus. Let any invaders who stare at our lands know that neither Belarus nor Ukraine will give ground. The Belarusian people have the strength to take a stand despite the paralysis of official power. We do not need a thing of someone else," Vadzim Kabanchuk stated.
---
Transnistria / Moldova Reports
---
Dodon rejects the idea of Russian military leaving Transnistria – 112.international
President of Moldova Igor Dodon called the initiative of Moldova's government to complete withdrawal of Russian troops from Transnistria a "yet another anti-Russia demarche", as RIA News report. Dodon emphasized that the suggestion to include this issue to the agenda of the UN General Assembly will "remain just at declaration level". "The government of Moldova has already started backing out, as they had admitted their mistake, that the peacemaking operation in Dniester can't be intervened with, and so they corrected the declaration. It shows unprofessionalism of Moldovan officials," Dodon said. He emphasized, that withdrawal of Russian troops doesn't correspond to Moldova's interests and isn't supported by the majority of people. As it was reported earlier, Moldova asked the UN General Assembly to consider withdrawal of Russian troops from Transnistria during the 72nd session of General Assembly.
UAWire – Moldovan President Dodon rejects idea of withdrawing Russian forces from Transnistria
In an interview with RIA Novosti, Moldovan President Igor Dodon called the Moldovan government's initiative to withdraw Russian forces from …
Kyiv will support Moldova initiative to deprive so called Russian peacekeepers of grounds for staying in Transdniestria
Ukraine will support the initiative of Moldova to deprive the so called Russian peacekeeping mission in the unrecognized Transdniestrian Moldovan Republic of grounds for staying in the Moldovan territory, People's Deputy of Ukraine (the Bloc of Petro Poroshenko faction) Iryna Friz has stated. Ukraine will support the initiative of Moldova to deprive the so called Russian peacekeeping mission in the unrecognized Transdniestrian Moldovan Republic of grounds for staying in the Moldovan territory, People's Deputy of Ukraine (the Bloc of Petro Poroshenko faction) Iryna Friz has stated. "Ukraine will support the initiative of the Republic of Moldova to deprive the so called Russian peacemaking mission in Transdniestria of the grounds for staying in the Moldovan territory. I emphasize once again: we must use all international mechanisms to ensure that the Russian military occupation contingent is completely withdrawn from Moldova," the MP wrote on her Facebook page. She also welcomed the statement of Permanent Representative of the Republic of Moldova to the UN Victor Moraru and noted Ukraine is ready to provide full support to the Moldovan partners.
Dodon claims Moldova won't join NATO, denies possibility of Pridnestrovia conflict – Dodon claims Moldova won't join NATO, denies possibility of Pridnestrovia conflict – 112.international
The president emphasized that his country will stay impartial and won't become a member of any military blocs
---
Ukraine Reports
---
Aki Heikkinen on Twitter: "Russian "Orlan" drones spotted over #Kovel, NW #Ukraine? https://t.co/k0RckDxDMv More sources, anyone?!? https://t.co/QWAUgwQNSC"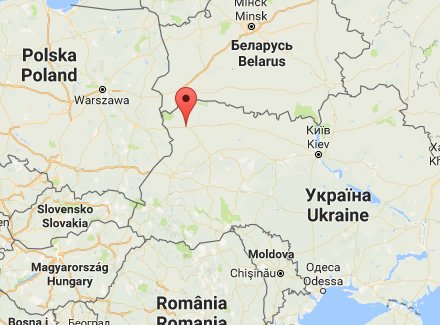 President of Ukraine Petro Poroshenko emphasizes the important role of the Ukrainian diaspora in supporting Ukraine in the fight against external aggression and supporting the European aspirations of the Ukrainian people – 112.international
President of Ukraine Petro Poroshenko emphasizes the important role of the Ukrainian diaspora in supporting Ukraine in the fight against external aggression and supporting the European aspirations of the Ukrainian people
Army General Viktor Muzhenko | SMART ARMY
The Development of Core Military Technologies as Key Component of Building Ukraine's Armed Forces of the 21st Century In our assessment, the core military technologies suitable to be used as basic in developing future weapons of war can be grouped into seven categories: 1. Protective technologies for personnel, military installations and infrastructural assets. The era of mass armies is over. A military expert is very expensive to train, and public tolerance of losses has been decreasing. 2. Technologies aimed at creating new means of defeating enemy personnel, military installations and infrastructural assets. At this time we cannot use as much ammunition as was used in WWII, and we are fully aware of and committed to international humanitarian law norms. ….
Poroshenko vows Ukraine to meet criteria for EU, NATO membership
President of Ukraine Petro Poroshenko said that Ukraine would meet the criteria necessary for membership in the European Union and NATO's UNIAN correspondent reported Saturday from the celebrations in Kyiv on the occasion of the 50th anniversary of the Ukrainian World Congress. News 26 August from UNIAN.
US Special Representative: Ukraine not ready to join NATO yet – US Special Representative: Ukraine not ready to join NATO yet – 112.international
US Special Representative for Ukraine Kurt Volker thinks Ukraine isn't ready to join NATO yet, and the Alliance isn't ready to accept the country, as he told in an interview for one of the Ukrainian channels, Interfax informs. Kurt Volker noted, that he really respects Ukraine, but the country isn't ready to join NATO yet, as Ukraine's security isn't sufficient for joining the Alliance. Moreover, joining NATO takes a lot of time and should be based on all people's decision.
Special representative of the US State Department for Ukraine Kurt Volker said that US Secretary of Defense James Mattis during his visit to Ukraine – Mattis brought military equipment for Ukrainian Army during his visit – 112.international
Special representative of the US State Department for Ukraine Kurt Volker said that US Secretary of Defense James Mattis during his visit to Ukraine. Special representative of the US State Department for Ukraine Kurt Volker said that US Secretary of Defense James Mattis during his visit to Ukraine on August 23-24 brought military equipment for the Armed Forces of Ukraine. He said this in an interview with the Ukrainian TV channel, Interfax-Ukraine reports. "I agree that the defense ministers do not come empty-handed. Defense Minister J. Mattis brought certain defense equipment for the Ukrainian army," Volker said. At the same time, the special representative noted that the US will never recognize the annexation of the Crimea, and the restoration of Ukraine's sovereignty must take place through security systems in Ukraine. "The restoration of Ukraine's sovereignty must take place through security systems in Ukraine, in Kyiv we must now talk about how people iin the east of Ukraine should live, now this is a very dramatic story," the US special envoy added. Earlier it was reported that the special representative of the US State Department for Ukraine Kurt Volker expressed his opinion that Ukraine is not ready to join NATO, and the Alliance is not ready to accept it now.
Mattis brings military equipment for Ukrainian army – Volker
United States Special Representative for Ukraine Negotiations Kurt Volker has said U.S. Secretary of Defense James Mattis brought military equipment to the Armed Forces of Ukraine during his visit to Ukraine on August 23-24. News 27 August from UNIAN.
No truce in Donbas: 35 attacks on Ukrainian positions – No truce in Donbas: 35 attacks on Ukrainian positions – 112.international
The past 24 hours in the Donbas conflict zone weren't quiet, as the militants attacked Ukrainian positions 35 times, fortunately, with no casualties on the Ukrainian side, the Ukrainian Army HQ informs. The militants mostly used small arms, and all of the attacks didn't last long. The Mariupol sector was attacked most: six attacks with heavy machine guns on Vodiane were recorder, as well as others on Shyrokyne and Pavlopil. The enemy continues attacks on Avdiivka industrial zone, having attacked Ukrainian strongholds there two times with grenade launchers. In Donetsk sector, the militants also attacked Ukrainian strongholds near Zaitseve with small arms. Ukrainian Army opened return fire twice. In Luhansk sector, there was only one attack: for a few minutes, the terrorists fired with small arms close to Stanytsa Luhanska. As of 7 pm yesterday, eight attacks on Ukrainian positions were reported.
Two civilians injured in IED blast in Donbas – OSCE | UNIAN
The OSCE Special Monitoring Mission reported on civilian casualties in war-torn Donbas. Current news and events 26 August from the Agency UNIAN.
Poroshenko congratulates Donetsk citizens on City Day | UNIAN
Ukrainian President Petro Poroshenko has assured Ukraine is stubbornly fighting for the return of the city of Donetsk. Latest UNIAN news from 27 August.
Arrested in Crimea are being tortured, – human rights advocates – 112.international
Russian security forces are using tortures, including subjecting to electric shock, against the arrested in the occupied Crimea, as coordinator of Crimean contact group on human rights Abdureshit Dzhepparov told in a meeting of Crimean solidarity, Krym.Realii reports. In particular, two men were tortured after they had been arrested in the searches in Novoklenove village on August 10. "They are not citizens of Russia, so they don't want their names to be announced… According to them, after being searched, they were tortured. The security forces representatives tied them to chairs and beat them up. Beat them with legs, not just one person, and then they were subjected to electric shock. Into the body part, which isn't appropriate to name, a metal object was put, and electrocuted. This happened 12 times. After that they were threatened into silence," the advocate for human rights told. Lawyer Edem Semedliaev also confirms the information about torturing. "This person told, that he was beaten up in such a way, that doesn't leave any marks," he said.
Ukrainian journalist in custody on anti-state charges – Committee to Protect Journalists
New York, August 25, 2017–Ukrainian authorities should immediately release freelance journalist Vasily Muravitsky and drop all charges against him, the Committee to Protect Journalists said today. Muravitsky, a reporter and columnist based in Zhytomyr, has been detained since August 1 on anti-state charges brought by the Security Service of Ukraine…
On Birthright, Russians and Ukrainians bond over Jewish identity – Diaspora – Jerusalem Post
Of the 3,100 Russian-speaking Birthright participants who visited Israel this summer, 800 were Ukrainian and 1,800 were Russian.
---
Russia / Iran / Syria / Iraq / OEF Reports
---
It's Official, Russia and Syria Have Linked Their Air Defense Networks – The Drive
The formal arrangement adds more complexity for the United States and its allies in the already complicated conflict.
Iraqi forces retake most of Tal Afar from Islamic State: military
Iraqi forces have retaken almost all of Tal Afar, Islamic State's stronghold in the country's northwest, the Iraqi military said on Sunday.
Syria-Lebanon border battle against IS paused – BBC News
The Lebanese and Syrian armies, plus Hezbollah, cease fire to aid talks on missing Lebanese troops.
LIVE: Syria agrees Hezbollah-Daesh deal | News , Lebanon News | THE DAILY STAR
The Lebanese Army announced a cease-fire in its offensive against Daesh (ISIS) Sunday after militants expressed willingness to lay down arms and strike a deal that includes pulling out of Lebanese territory to Syria and providing information on the fate of Army soldiers captured in 2014.
Court arrests ISIL 'commander' in central Turkey – media
A court in the Central Anatolian province of Eskisehir has arrested an Islamic State of Iraq and the Levant (ISIL) "commander" after police detained him as part of an anti-ISIL investigation carried out by Eskisehir Chief Public Prosecutor's Office, according to Hurriyet Daily News. News 27 August from UNIAN.
U.S. top military commander in Afghanistan finally gets his wish – The Washington Post
With a nod from Trump, Gen. John Nicholson hopes to turn around a grueling war on hard but familiar terrain.
---
DPRK / PRC / WESTPAC Reports
---
How North Korea Shocked the Nuclear Experts – POLITICO Magazine
A nation like that wasn't supposed to get nukes at all. Why were the theories so wrong?
NK's short-range missile launch sparks flurry of speculation
North Korea fired three short-range rockets into the East Sea on Saturday in an apparent display of force against an ongoing South Korea-US military drill which Pyongyang calls a rehearsal of war. Cheong Wa Dae and South Korea's military said the North launched "several" projectiles from an advanced 300-milimeter multiple launch rocket system and they flew up to 250 kilometers in a preliminary assessment. The US P…
U.S. revises assessment on North Korean missile launches
North Korea launched three ballistic missiles toward the East Sea near Japan on Saturday morning, according to U.S. and South Korean military.
Chinese authorities have forbidden citizens to establish and expand business in the DPRK – Chinese citizens banned from opening business in DPRK – 112.international
Chinese authorities have forbidden citizens to establish and expand business in the DPRK
The article in the New York Times about "Ukrainian engines for North Korea" has clear signs of information attack against Ukraine – CACDS
According to the experts' evaluation of The Center for Army, Conversion and Disarmament Studies, The article in The New York Times "North Korea's Missile Success Is Linked to Ukrainian Plant, Investigators Say" published on August 14, has the signs of purposeful information attack on Ukraine. Moreover, this "rocket-engine scandal" reminds of a notorious "Kolchuga scandal", which at its time had a powerful impact on the development of domestic situation in Ukraine, as well as on the Ukrainian-American relations. The CACDS pays attention to the following details of the publication in The New York Times: – The article does not contain any fact, evidence or references to witnesses or participants of this "deal" between Ukraine and North Korea – only assumptions, conjectures, fibs and manipulative assessments. If such a "deal" really had happened, the transfer of such sensitive and large-scale "goods" as the top-secret rocket engines should have left a lot of traces: money transfers, financial documents, intermediaries, offshore and shipping companies, ships, which transported the engines etc. All this can not be hidden in the modern world, especially when it comes to the contacts with North Korea, which are controlled by all the leading intelligence services in the world. However, the article and the research do not contain even hints at actual evidences. – For some unknown reasons the authors of the article and the research reject the involvement of Russia and China in the possible transfer of missile technology to the North Korea and peremptory point to Ukraine. At the same time, they use such not so inherent for the serious researches wording, as "How the Russian-designed engines, called the RD-250, got to North Korea is still a mystery". – The authors of the article and the research create almost apocalyptic picture of modern Ukraine: "post-revolutionary" country in chaos, with destroyed economy, where the rocket plant in the city of Dnipro, which thrived during the Soviet era and friendship with Russia, is now suffering from a lack of contracts (which once had been ensured by Russia). Because of this, local engineers literally are ready to sell for food technologies, secrets, and often entire rocket engines to any thief, including North Korea, which is under the direct UN embargo. The described situation bears a strong resemblance to the scenario of the Russian TV propaganda program and can not claim for serious research or journalistic investigation. "The factory is underused, awash in unpaid bills and low morale… Dnipro has been called the world's fastest-shrinking city … The emerging clues suggest not only new threats from North Korea, analysts say, but new dangers of global missile proliferation because the Ukrainian factory remains financially beleaguered …" – isn't this the set of phrases from Kiselyov's (the key russian propagandist) program? – Based on the above, it seems that the authors conclude that the main motive for Ukrainian engineers to carry out the transfer of rocket engines to North Korea was money that would allow them to buy a little food and not die from starvation. However, perhaps Ukrainian engineers were pleased with a few kilograms of choice North Korean rice? The CACDS experts hope that the authors of the article and the research will be able to obtain factual information at least in this regard. Also when analyzing this article, another detail has to be considered. From 1995 to 2001, Michael Elleman led Cooperative Threat Reduction program in Russia, aimed at dismantling obsolete long-range missiles. In addition to the assumptions that in this period he could be the target of Russian secret services, this also points to the fact that Mr. Elleman is well-informed about the situation with rocket engines RD-250 in the post-Soviet space, especially about the fact that, unlike Ukraine, Russia possess a significant number of engines and their individual elements. And this is Russian territory from where these engines can easily be transported to the North Korean laboratories. In general, experts of The CACDS conclude that publication of the article in The New York Times "North Korea's Missile Success Is Linked to Ukrainian Plant, Investigators Say" can be part of the Russian special services' planned information campaign against Ukraine, the main tasks of which are the following: – Creating the conditions for Russia to cover its own deliveries of missile technologies to the North Korea with a shift of the attention of Western special services and experts to Ukraine; – Preventing the formation of new level of relations between Ukraine and the United States, which started forming after the visit of Ukrainian President to Washington and the start of work in Ukraine the Special Representative Kurt Volker. – Disruption of process of preparing a decision by the US Administration to transfer lethal weapons to Ukraine – the process can be delayed indefinitely, until the end of the investigation of the assumptions, made in the article. – Formation the conditions for collapse of the international coalition of Ukraine's support and, as a result, lifting sanctions on Russia for Crimea and Donbas (because how can one support a country that supplies rocket technology to an odious regime that is threatening the United States and its allies with nuclear destruction?) It is possible that the Russian special services, by planning the "rocket engines from Ukraine" information operation hoped to achieve the effect of "Kolchuga scandal" when, due to published in the press assumptions of Ukraine's supplies of Kolchuga radar to Iraq, a powerful blow on the state leadership of Ukraine, as well as on international image of Ukraine was made. Moreover, the vector of the internal and external development of our state had changed – though, the fact of deliveries of the Ukrainian Kolchugas to Baghdad has never been proved in the future. The similar algorithm can be played out and in this case: the US leadership will be informed that Ukraine has supplied North Korea with rocket engines, which has substantially strengthened the missile capabilities of the North Korean regime and, as a result, has significantly increased the threat to the United States. This transforms Ukraine from a potential US ally to a hostile state. The investigation of this hypothesis may take months, and perhaps years. At the same time, the results of the investigation will not matter. The main thing is that Ukraine may lose the US support and stay alone with the aggressive Kremlin regime. And that is what Russia aspires to do. That is why The CACDS believes that the publication in The New York Times may be inspired by Russian intelligence services. Meanwhile, there are enough reasons to hope that the international community has the clear understanding of the nature of Russian policy and methods of the Kremlin. And therefore, it will quickly understand who and why supplied the North Korean regime with rocket engines. CACDS
Ukraine tricked North Korean spies into trying to steal fake nuke plans on camera | The Independent
Ukraine, once home to thousands of Soviet nuclear ICBMs, continues to produce missiles today as it faces a Russian-backed insurgency in the countries east. Another Cold War remnant in Ukraine appears to be spycraft, which allowed the country to trick and capture two North Korean spies.
---
Foreign Policy Reports
---
Merkel has no regrets over refugee policy despite political cost
German Chancellor Angela Merkel said she has no regrets about her 2015 decision to open the country's borders to hundreds of thousands of refugees and added she will not be deterred from campaigning by angry hecklers.
Venezuelan army, civil militias hold exercises after Trump threat
Venezuela held nationwide armed forces exercises on Saturday, calling on civilians to join reserve units to defend against a possible attack after U.S. President Donald Trump warned that a "military option" was on the table for the crisis-hit country.
Latin American Herald Tribune – Colombia Grants Refuge to 6 Venezuelan Judges
BOGOTA – The Colombian government has granted refuge for 30 days to six of the 33 judges sworn in last July by the Venezuelan National Assembly legislature, and who fled their country after President Nicolas Maduro ordered their arrest. "Yesterday they granted us refuge," Judge Rafael Ortega told EFE on the phone, adding that the Colombians also agreed to welcome his colleagues Jose Luis Rodriguez Piña, Ruben Carrillo, Gonzalo Oliveros, Gonzalo Alvarez and Evelyn D'Apollo. Ortega said Colombia also agreed to accept his wife and two children, as well as the wife of another judge. The decision was made public after the arrival in Bogota of former Venezuelan Attorney General Luisa Ortega, of whom President Juan Manuel Santos said "she is now under the protection of the Colombian government" and added that "if she asks for asylum, we will grant it." The judge said the justices' refugee status allows them to move freely around Bogota and have access to social security, among other benefits. Asked if the decision could have repercussions on the already tense relations between Colombia and Venezuela, he said that Bogota acts according to the rulings of international law. "I don't know how the Venezuelan government will take it, but what is certain is that the Colombian government is acting according to International Law with regard to the politically persecuted," Ortega said. "We entered our plea for refuge last Tuesday and they delivered it this Friday," said the Venezuelan judge, who let it be known that they left the country because they felt threatened by President Maduro's intention to have them arrested. "We haven't committed any crime," Ortega said. Last July 21, the National Assembly, with its opposition majority, swore in 33 judges to Venezuela's Supreme Court of Justice (TSJ) to substitute the same number they considered "illegitimate" after December 2015, when the then-Chavista legislative majority hurriedly appointed dozens of Chavista judges before they were voted out of office. Last July 22, the day after the judges were sworn in, the Sebin intelligence service arrested Justice Angel Zerpa. The Venezuelan president later announced that the other justices would be arrested "one by one," and their assets and bank accounts would be frozen.
Strategy / History / Capability Publications
Benjamin Jensen | A Business Approach to America's Warfighting Model
It is 2020. North Korea crosses the Rubicon. With intelligence estimates indicating the imminent launch of missiles against South Korea, Japan, and possibl
B-52, B-2 and B-21 Bombers Are Getting Nuclear-Tipped Cruise Missiles | The National Interest Blog
Either Lockheed Martin or Raytheon will build it.
The U.S. Navy's Most Powerful Aircraft Carrier Just Showed Off Some New Technology | The National Interest Blog
A key technology just passed a big hurdle.
Human Error, Weather Caused US Marine Osprey Crash-landing In Japan's Okinawa Island
A V-22 Osprey aircraft that crash-landed off Japan's southern island of Okinawa in December last year was caused by weather conditions and human factors, according to the US military report. The report refutes various media claims about sustainability of the Ospreys, and a Japanese government source told the Mainichi Shimbun on August 23 that the government is set to release the full report soon, once it formally receives the document from the U.S. military. The Osprey in question based at U.S. Marine Corps Air Station Futenma in Ginowan, Okinawa Prefecture, was conducting a midair refueling exercise with an MC-130 tanker several dozen kilometers east of the Okinawa main island when one of the Osprey's propeller blades clipped the fuel hose, damaging the propeller. The aircraft turned back for Okinawa, but crash-landed just short of land near the city of Nago. The Osprey broke into several pieces, and two of the five U.S. personnel aboard were badly injured. The U.S. military briefly suspended Osprey flights after the accident, but the aircraft were back in the air six days later after the U.S. stated that there was nothing wrong with the Osprey itself, and that the incident had been caused by turbulence and other factors. In related developments, an Osprey based at Futenma crashed into the sea near Australia on Aug. 5. In that case, too, the U.S. military has determined that there was no fault with the aircraft, and the Japanese government has also approved continued Osprey operations in Japan.
---
IW/IO/Cyber Reports
---
Ex-US Army Official: US Tries to Provoke Russia With Kiev Arms Deliveries Pledge – Sputnik International
Mattis' pledge to supply lethal weapons to Ukraine could be viewed as a provocation to heighten tensions with Russia, retired US Army major and historian told Sputnik.
US Special Representative: Ukraine Not Ready to Join NATO; Needs to Undergo Reform | News | teleSUR English
Volker cited Ukraine's abandonment of its nuclear arsenal as a positive move towards NATO inclusion.
Zapad-2017 Drills: Russia Acting in Line With International Law, Senior MP Says
Russia is acting in compliance with the international legal norms in relation to the joint Zapad-2017 military exercise with Belarus, Frants Klintsevich, the first deputy chairman of the Russian upper house's Committee on Defense and Security, told Sputnik Saturday, adding that Poland had nothing to worry about.
US Would Be Mad to Supply 'Unreliable' Ukraine With Lethal Weapons
Speaking to reporters at his joint press conference with President Petro Poroshenko, Mattis said that the US would continue to provide Ukraine with defensive support, and is considering Kiev's request for the supply of lethal weapons. The Pentagon chief added that he would submit concrete recommendations on Ukrainian policy to the White House on his return to Washington. Russian officials responded to Mattis' remarks by urging restraint, saying that the delivery of US weapons to Ukraine was "inappropriate" in light of a new ceasefire which took effect in the war-torn Donbass region on Friday. Russian Trilateral Contact Group on Ukraine envoy Boris Gryzlov emphasized that Kiev's reiteration of its desire to acquire lethal weapons "will undoubtedly be perceived in Donbass as a very bad, threatening signal."
'Pen & mic warriors' stoke fears over Russian war games to justify NATO presence – Moscow – Newsline
Claims that the upcoming joint military exercises of Russian and Belarusian troops will involve a larger number of troops than announced is pure speculation aimed at justifying the increased presence of NATO troops in eastern Europe, Moscow said. The Zapad 2017 exercises, which will take place September 14-20 in Belarus, are purely defensive and comply with transparency obligations that Moscow and Minsk have taken upon themselves, the Russian Foreign Ministry said in a statement on Friday, amid media speculation that the maneuvers may pose a threat to Poland and the Baltic states.
Episode 790: Rough Translation in Ukraine : Planet Money : NPR
Fake news from Russia helped spark a real war in Ukraine. What can Ukraine's fight against fake news teach the US?
Who is the Boss: Legal protection of domain names in Ukraine – IPWatchdog.com | Patents & Patent Law
According to Ukrainian regulations, there may be several owners for one mark. But what if one owner sells exclusive right without consent of the other…
White House Confirms – Kaspersky Tied to Russian Government – To Inform is to Influence
August 23, 2017  Kayla Thrailkill Kaspersky Ties to Russian FSB Revealed Kaspersky Labs, the Moscow-based security provider, has adamatly denied any ties to the Russian government.  However, CBS News recently confirmed a certificate has surfaced confirming a relationship between the security firm and the Russian Federal Security Service (FSB).  This certificate confirms the U.S. government's concerns of ties…
---
US Domestic Policy Reports
---
Space, nuclear security, polar bears: Russia and the U.S. still agree on some things – The Washington Post
Even as political and diplomatic relations sour, several important joint ventures continue.
Russia's propaganda machine amplifies alt-right | TheHill
Russia's army of media influencers, social media bots and trolls are giving new voice to the far right.
Review: Bias At "The Hill" And Propaganda Techniques – To Inform is to Influence
I've been biting my tongue, hard, all day, to the point where it is figuratively bleeding buckets of blood every second. Multiple very good, trusted, and respected friends are sending me the same link from a source which is admittedly liberal, left-leaning. The Hill is a liberal-leaning[3] American political journalism newspaper and website published in Washington, D.C. since 1994.[4][5][6] It is published…
Trump, former top spy trade verbal barbs – The Washington Post
President Donald Trump traded verbal barbs Thursday with James Clapper, the former national intelligence chief, who has questioned Trump's fitness to be in the Oval Office.
Fire and Fury? Trump Is Being Held to a Higher Standard
Many presidents have used wild language when trying to get hostile countries to fall in line.
N Korea is not Soviet Union and Trump is not Kennedy | North Korea | Al Jazeera
There are critical differences between the Cuban Missile Crisis and the current situation on the Korean Peninsula.
Week 14: The Trump Dossier Resurfaces – POLITICO Magazine
And with it come still unanswered questions about who paid for the dirt and why.
Washington lobbying firms receive subpoenas as part of Russia probe – The Washington Post
Special counsel's investigation zeroing in on Manafort, Flynn.
DC lobbying firms subpoenaed in Russia probe: Report
Special Counsel Examines Possible Role Flynn Played in Seeking Clinton Emails From Hackers – WSJ
Special counsel Robert Mueller is examining what role, if any, former national security adviser Michael Flynn may have played in an effort to obtain Hillary Clinton's emails from Russian hackers.
Mattis to US troops: 'Hold the line until our country gets back to respecting each other' | TheHill
Defense Secretary James Mattis gave a pep talk to U.S. troops stationed abroad during his trip to three countries last week. In a video that has recently surfaced on social media, Mattis is seen speaking to U.S. troops in an unknown location. In his remarks to the troops, Mattis said the U.S. is facing "problems." "Our country right now, it's got problems we don't have in the military," Mattis said. "You just hold the line until our country gets back to understanding and respecting each other and showing it." Mattis said the U.S. has "two powers" – "inspiration" and "intimidation." "We've got the power of intimidation, and that's you, if someone wants to screw with our families, our country and our allies," Mattis said. "The power of inspiration – [and] we'll get the power of inspiration back." He also thanked the troops for their service and said he came out of retirement to "serve alongside young people like you who are so selfless and, frankly, so rambunctious."
Cross-border tunnel found after illegal immigrants – CNN
US agents have arrested 30 illegal immigrants thought to have crossed into San Diego through a cross-border smuggling tunnel from Mexico, US Customs and Border Protection (CBP) said.