Anonymous expert compilation, analysis, and reporting.
</end editorial>
---
---
Comments by Amb Volker, observations by Sazonov on meeting with Surkov, and Russia's rant on yesterday's parade. NATO SECGEN on Russia.
Golts, in the past sympathetic to the regime, is now bitter and elaborates on the collapse of Russian military reform, and the court martial in Maikop of 62 regular Army troops of the "elite" 33rd Separate Motorized Rifle Brigade who refused to fight in Ukraine. Borovoy may be right on the self-devouring beast. Nemtsova on the strangely frequent deaths of Russian diplomats since last year, while Gulevskaya argues that L!feNews was closed to hide witnesses of the MH17 attack. Isayev on Russian censorship of history (a graphic that can be found with Google on dozens of websites). No less than 18 articles depicting Russia's descent, and a delightful photo essay of Cherkasskaya-Nnadi's illustrations of life in the late USSR.
More on Belarus, while Russians harass Belarusians traveling to commemorate the Katyn massacre in Smolensk. Dominant Moldova topic is the request to the UN to get rid of the Russian garrison in Transnistria.
Ukrainian and global MSM still saturated with SECDEF visit, Independence Day events, and parade. Notable comments by Polish DEFMIN Macierewicz. Disturbing report of driveby grenade attack in Kyiv against a Ukrainian paratrooper, and family members, he was decorated last year with the Hero of Ukraine (equivalent to our V.C. or CMH) – urban terrorism as simple as it gets. The latest ceasefire it appears did not even commence. Poroshenko formally declares program to recapitalise the AFU equipment fleets. Famous Russian TV war series star actor Pashinin defected to Ukraine and joined the Right Sector DUK militia early this year.
Interesting reports on Tal-Afar and USCIRF.
Russia is conducting a domestic propaganda offensive to promote the DPRK, and win the COCW Award today for plainly bizarre. Ukrainians trounce the NYT by giving CNN footage of the sting operation in which two DPRK covert ops personnel were bagged photographing bogus missile documentation in 2012 – it will be interesting to see if this produces more hits than the NYT fake report.
Poland may well be claiming damages from Germany for WW2, if so this sets a precedent for making a future claim on Russia.
Three reports on cyber, one with a curious twist.
Golts elaborates on what he sees as an impending Second Cold War.
---
Russia / Russophone Reports
---
UAWire – Volker: the conflict in the Donbas can be solved in a few months
In a broadcast by the television channel Dozhd, US Special Representative on Ukraine Kurt Volker said that he believes that the conflict in the Donbas can be solved in a few months. "If Russia is prepared to solve problems and we, from our side, are also ready to do so, I am sure that everything will be resolved in a few months. I do not think that it will be difficult to implement. The difficulty lies in making a decision. I think that literally within a few months we will see whether there is progress or not," he said. Volker stressed that ending the war in the Donbas is a key requirement for improving US-Russian relations. "In Hamburg, President Trump told President Putin that we will not be able to strengthen or improve US-Russian relations until the conflict in Ukraine is resolved, which hinders the establishment of bilateral relations … For Trump, the conflict in Ukraine is one of the main obstacles to the improvement of relations between the US and Russia. Of course, this is not the only problem," the US ambassador said. In his opinion, only political will is needed to end the war. "Are going to solve this problem or not? If we are going to, then we can use the Minsk process for it. But first we need to develop a decision-making system. We do not currently have one; therefore, the Normandy format has not given the expected result," said Volker. On July 7, US Secretary of State Rex Tillerson appointed Volker, the former US ambassador to NATO, as Special Representative for Ukraine. He will coordinate the efforts of the State Department to resolve the conflict in Ukraine. In recent years, Volker worked at a republican organization, the McCain Institute for Global Leadership.
US Special Representative for Ukraine Kurt Volker stated the need to withdraw Russian troops from Donbas. – Volker: Russia must withdraw its troops from Donbas – 112.international
US Special Representative for Ukraine Kurt Volker stated the need to withdraw Russian troops from Donbas.
Surkov proved to Volker and Tlilerson that he was wailing and chattering …
Kirill Sazonov Political scientist The so-called "school truce", which was due to start at midnight on May 25, the militants violated in just two minutes. Not really bothering with their promises, immediately began shelling from a large caliber. As a result, the Ukrainian soldier died. And we do not forget that the "school armistice" was agreed not by ritual representatives in Minsk, but by the heads of state of the Normandy Four. After a confidential conversation between Kurt Volcker and Vladislav Surkov. That is, the conclusions are obvious. General: Russia, whatever it claims, does not want peace. It needs a victory over Ukraine and the elimination of the independence of our country. A particular conclusion for Volker and Tillerson: Surkov chattered, wailed and his word is worth nothing … Hence, the management of the gas station [Ed: abbrev "gas station with nukes] will be taught to be responsible for the bazaar …
UAWire – Ukrainian Independence Day Parade with NATO soldiers: Russia says Ukraine has lost its sovereignty
The parade in honor of the 26th anniversary of independence in Kyiv, which featured soldiers from NATO states, is evidence that Ukraine has lost its sovereignty and has become an externally governed territory, said Irina Yarovaya, Deputy Chairperson of the Russian State Duma. "It seems that the NATO procession symbolizes their personal contribution to the special operation "Maidan" with an anti-constitutional coup d'état in Ukraine. All that is happening illustrates the already overcrowded chronicle of Ukraine's loss of sovereignty and transformation into an externally governed territory," Yarovaya said, as cited by her press service. The deputy said that the invasion of "NATO and company" began much earlier, and that "the seeds of Russophobia, ignorance and disrespect for the common ancestor history, ignorance and nationalism" had already been artificially sown and cultivated in Ukraine. "The Donbas did not succumb to such a policy of self-destruction. The question of whether parade processions will be converted into aggressive everyday life is, unfortunately, rhetorical," Yarovaya concluded. In Kyiv on August 24 there was a military parade for the Day of Independence. Military personnel of all kinds from the Armed Forces of Ukraine and ally states took part in the parade. Notably, the parade involved soldiers from Great Britain, the USA, Canada, Georgia, Romania, Moldova, Poland, Estonia, Lithuania and Latvia, a total of 231 soldiers. Defense Ministers from nine countries and one deputy minister of defense also came to the parade. US Secretary of Defense James Mattis also took part in the commemorative event.
UAWire – Media: Over the past 2 years Russia has conducted three times more military exercises than NATO
Over the past two years Russia had held three times more military exercises than NATO countries, according to Frankfurter Allgemeine Zeitung. …
NATO Chief Urges Transparency Ahead Of Belarus War Games
NATO Secretary-General Jens Stoltenberg has urged Moscow to meet its international commitments to be fully transparent about war games planned for next month in Belarus and western Russia. "W…
NATO To 'Watch Closely' As Russia Holds Large-Scale War Games
On a visit to Poland, NATO Secretary-General Jens Stoltenberg said the alliance will keep a close watch on joint Russian-Belarusian military maneuvers in September. The week-long exercises, called Zapad 2017, have raised concerns in NATO countries with borders near the large-scale troop movements. (Reuters)
NATO Secretary General Jens Stoltenberg stated that Russia's aggressive actions are the greatest challenge for European security and for NATO – Stoltenberg calls Russia's aggressive actions "challenge for NATO" – 112.international
NATO Secretary General Jens Stoltenberg stated that Russia's aggressive actions are the greatest challenge for European security and for NATO
The Daily Vertical: The Other Russian World (Transcript)
There is more than just one Russian world. This week, the prominent Russian sociologist and dissident Igor Eidman, who resides in Germany, started a Facebook group aimed at countering Kremlin propaganda in that country. "We are the Russian speakers of Germany," he wrote in the post announcing the group. "And we are outraged that the Putin regime is attempting to speak in our name." And Eidman isn't the only Russian living abroad who is representative of the Other Russian World. WATCH: Today's Daily Vertical In Riga, Anton Lysenkov, a former journalist for Lenta.ru, has started a smart online magazine called Spektr that is dedicated to countering the narratives on Russian state television and providing Russian speakers in the Baltics with honest and high-quality reporting, analysis, and commentary in their native language. Galina Timchenko and her team at the Riga-based Meduza news site are likewise performing a similar service. And then there is State Duma Deputy Ilya Ponomaryov, the only Russian lawmaker to vote against the annexation of Crimea. He now resides in Kyiv, where he not only pushes back against Russian propaganda but has also become a constructive voice on Ukrainian politics as well. The list can go on. As Russia's best and brightest minds emigrate in increasing numbers, they are often making their new homes in places like the Baltics and Ukraine. They're speaking out against Vladimir Putin's regime, making constructive contributions to their new homes, and demonstrating that Russians abroad are not a monolithic pro-Kremlin bloc. And as this trend continues, the term "Russky mir" is taking on a whole new — and much less menacing — meaning.
Alexander Golts | War in Ukraine Ruined Russian Military Reform (Op-Ed)
I have stated several times before in this column that Moscow's secret war in eastern and southern Ukraine is having a devastating impact on Russia's armed forces. It not only throws into question the results of the successful military reforms that former Defense Minister Anatoly Serdyukov carried out in 2008-2011, but it is doing so much more quickly than I would have imagined possible. The site Gazeta.ru published a sensational investigation reporting that dozens of soldiers from the 33rd Separate Motorized Rifle Brigade stationed in Maikop left their military unit last fall and now stand accused of desertion. The contract soldiers claim they had to leave the Kadamovsky training area due to inhuman living conditions and pressure from superiors to go serve as volunteers in the self-proclaimed Luhansk and Donetsk people's republics in Ukraine.As expected, the Russian military command vehemently denied everything. However, even official data indicates that the Maikop Garrison Court convicted 62 soldiers in the first half of 2015 on charges of "leaving their units without permission," but convicted only about half that number, 35, on the same charges in the four years between 2010 to 2014. What could have caused such a surge in desertions? It is also worth noting that the 33rd Brigade was formed in 2005 by presidential decree and was intended to become an elite mountain unit. All of the soldiers under investigation were contract personnel, not conscripts. They had made a conscious decision to pursue that line of work. One of those named in the Gazeta.ru report had fairly recently completed his mandatory term of service as a conscript before signing his contract, while another had served as a seaman for seven years aboard the nuclear-powered cruiser "Peter the Great." In other words, they had a good idea of what to expect from the Russian army. And then suddenly, they were faced with something quite unexpected. The soldiers of the 33rd Brigade were sent to the training area in fall of last year, at the time when leaders signed the first Minsk agreement. Meanwhile, troops that had taken part in summer battles near Ilovaisk and Mariupol in Ukraine were given time to recover from their tour of duty and it became apparent that there was nobody to replace them. Serdyukov's military reforms created only a limited number of elite units. They were trained to achieve rapid victory on the battlefield, but were never intended to stand for an entire year at the Russian-Ukrainian border. At that time, Russian commanders faced a critical shortage of fresh troops to continue the hybrid war in the Donbass. (Later, in the winter, they brought in a tank battalion stationed in Buryatia to achieve victory near Debaltseve.) However, the soldiers of the 33rd Brigade were clearly not eager to fight in Ukraine. At that point, commanders reverted to the tactics they had used a decade earlier when they received orders to persuade conscripts to sign up as professional contract soldiers, whether by hook or by crook. They achieved that by creating unbearable conditions for the men and presenting contract service as a means of deliverance. In the same way, according to the soldiers of the 33rd Brigade, commanders made life difficult for the soldiers at the Kadamovsky training area by forcing them to sleep on boards and depriving them of adequate food and water, with the result that they suffered from frequent colds. At the same time, various officers showed up offering them the moon in the Donbass: the impossible sum of 8,000 rubles ($142) per day in pay and the status of war veterans upon their return to Russia. However, other men already serving as contract soldiers dissuaded them, explaining that if anything were to happen to them while fighting in Ukraine, army brass would write them off retroactively or declare them deserters who had been killed by land mines while running away, according to Gazeta.ru. If this story is true, it spells the end of Russia's progressive military reforms. The problem is not just that after leaders promised to make military service more humane they once again relegated soldiers to the status of slaves, but that they are now denigrating adult military professionals in addition to 18-year-old conscripts — that is, the very people who represent the only hope of modernizing and improving this country's armed forces. And those men found no other way to address their concerns than to flee because they did not believe they could achieve justice in Russia. After such an experience, is it realistic to expect them to give their lives for a country that has treated them so shamelessly? The strength of any army lies in the faith the men have in their commander. But in this case, the soldiers firmly believed that their commanders were lying to them about unheard-of salaries in the Donbass and treating them as cannon fodder. These lies started one year ago when leaders began almost officially alleging that Russian soldiers would first request a formal leave of absence before going to fight in Ukraine. That blatant lie was designed to relieve commanders of all responsibility for the lives of their subordinates. However, only the willingness to assume such responsibility forms the basis of military discipline and soldiers' readiness to carry out orders. The worst part is that similar outrages probably plague all of Russia's armed forces. That will only reduce the number of people wanting to sign on as professional soldiers. And that means the president will eventually decide to go back to the concept of a mass mobilization army. In the end, what difference would that make, if professional soldiers and conscripts alike are treated as little more than slaves? Alexander Golts is deputy editor of the online newspaper Yezhednevny Zhurnal.
The Kremlin enters the final stage of aggressive imperialism – self-destruction
Konstantin Borovoy, Russian businessman and politician. Today in the life of Russia is something that we have warned about for a long time. The sectoral and individual sanctions introduced by the US are beginning to have a radical impact on the Russian economy as a whole and on the personal position of the Kremlin's power-lovers. A consequence of this is the increased competition between Kremlin groups and associations. The Kremlin crap begins to devour itself, starting with the tail. Criminal prosecutions and arrests of relatively and absolutely loyal supporters of the Kremlin is a manifestation of the fierce competition of power elites for the disappearing resources. The consequence of this repressive policy will be an even greater concentration of power and the suppression of civil society institutions and democratic mechanisms. The Kremlin is entering the final stage of the development of aggressive imperialism – self-destruction. Citizens should realize that only protests and a boycott may not be sufficient measure for their self-preservation.
Anna Nemtsova | The Curious Case of the Dying Russian Diplomats
Since November, at least six have passed away. Only one is known to have been murdered.
Russian ambassador Mirgayas Shirinskiy is seventh Russian diplomat to die since November – The Washington Post
Are we confusing coincidence with conspiracy?
LifeNews in anticipation of the International Tribunal
Natalia Gulevskaya Russian politician, human rights activist. The news that the pro-Kremlin LifeNews television channel is stopping its broadcasting has been met by many democratically minded citizens of Russia, not without obvious pleasure. Closure of one of the propaganda channels, which did not have a clear coordination with the rest of Putin's media, is in any case at the mercy of the authorities. The real reason for closing LifeNews is of course an approaching international tribunal regarding the downed Boeing in the Donbass. The Kremlin is chaotically clearing out all the facts and evidence of the incident, and the legendary release of LifeNews about the downed AN-26 and was the weighty reason for its closure. By and large this is a clear, conscious destruction of evidence, and all the staff of the Life channel, who prepared and covered the events of July 18, 2015, need to seriously take care of their security.
Window on Eurasia — New Series: Modifying 1939 Cartoon of Hitler and Stalin, Moscow Moves 'from Ideology to Idiocy,' Historian Says
Paul Goble Staunton, August 24 – Yesterday, on the anniversary of the 1939 Molotov-Ribbentrop Pact, the Lenta.ru news agency published a commentary by Aleksey Isayev who repeated the now-standard line that Stalin had done nothing more than what Western leaders had tried to do in Munich (enta.ru/articles/2017/08/23/packt/). As such, Moscow historian Mark Solonin says, it was totally without interest except for one small detail, the cartoon that Lenta.ru selected to illustrate Isayev's words and the way in which it modified that cartoon to conform to current Russian legislation (solonin.org/article_ot-ideologii-k-idiotizmu). The British cartoon from 1939 showed Hitler in the form of a bridegroom and Stalin as his bride, with the legend "Is It Love or Just Calculation?" "For half a century," Solonin notes, this cartoon while well-known to specialists could not be published in Soviet newspapers and magazines. But now times have changed: the constitution bans the state from having an ideology, "Orthodox chekists stand in church with candles, communists defend the holy image of the little father tsar from the Jewish-Masonic conspiracy," and memorials to Marshal Mannerheim go up and then are pulled down in St. Petersburg, the historian continues. Consequently, there would seem to be no reason for Lenta to refrain from publishing this cartoon, and so it did, "but with one important modification." In the original, there are two swastikas on Hitler's outfit. Lenta removed them, noting that it had done so "so as not to violate the law of the Russian Federation." It had its reasons. In November 2014, the Duma amended the Administrative Code to ban "propaganda and public display of Nazi attributes or symbols." Thus, it subjected to fines not only the propaganda of Nazism but the display of Nazi symbols for whatever other purpose someone might have. Then in April 2015, the Russian government agency Roskomnadzor which supervises the media announced that after a study by experts it had concluded that "the public demonstration of the attributes and symbols" was not by itself equivalent to propaganda and therefore wasn't subject to sanctions. Then the Duma got involved in all this and replaced the word "and" with the word "either" thereby confusing the situation further and meaning, Solonin says, that like those who enter Dante's anyone in Russia involved with such things must "leave all hope behind" because one can never know how anyone will interpret this legal confusion. As for himself, Solonin concludes, the introduction of the word "either" is "a manifestation of pure uncompromised idiotism." But he says that one "can't exclude" that some "evil people" will suggest that this is all part of a general plan to take away the rights of Russians rather than protect the rights the constitution says they have.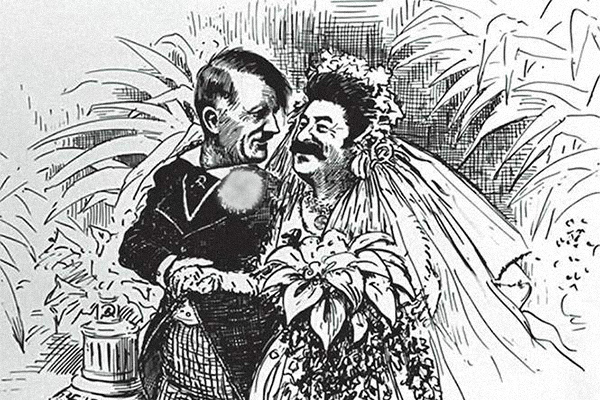 Window on Eurasia — New Series: Kremlin Contributing to Russia's Demographic Crisis in Three Ways
Paul Goble Staunton, August 24 – Most analysts in Russia and the West argue that changes in the size of the prime child-bearing cohort of Russian women, long-standing secular trends to smaller family size in Russia as in other countries, and the impact of the economic crisis on family choices and mortality rates as the most important explanations for Russia's demographic crisis. Those three factors are undoubtedly the most important, and they are vectors that the Russian government can do little about at least in the short run. But this week brings news reports that spotlight three other factors, often ignored, where the Kremlin bears direct responsibility and that are making Russia's demographic problems even worse. First, Russia is in the midst of a dramatic increase in HIV inflections and AIDS-related deaths, the result of ever earlier and most often unprotected sexual contacts and drug use and of the government's failure to ensure that there are sufficient supplies of anti-retroviral drugs to ensure that those infected do not die of the disease. Russian medical experts say that HIV infections are up three to four percent in the last year alone, with some locations reporting even higher figures. And they are beginning to speak about HIV as "an epidemic" in Russia because the share of adults infected in many places is nearly two percent (versia.ru/yeksperty-yepidemiya-vich-v-rossii-prodolzhaet-rasprostranyatsya and iz.ru/635451/elina-khetagurova/infitcirovannykh-vich-stalo-bolshe-na-103). What makes this contributing factor to Russia's demographic decline so appalling is that Western countries have shown that HIV/AIDS can be brought under control with consistent albeit expensive government programs of education and treatment. Moscow, however, under Vladimir Putin has cut back medical programs under the euphemistic name "optimization." It may be optimization for the state budget, but it is not optimization for the Russian people and especially those suffering from this disease. Second, largely because of the Kremlin's counter-sanctions program, there is a serious shortage of medications more generally. Moscow has blocked both the medicines themselves and the components out of which it has manufactured needed drugs and people are suffering. Russian diabetics, for example, often are not getting insulin. Without that drug, many will die. If the Kremlin was concerned about the health of its people rather than its geopolitical goals, it could import the needed drugs, many more people would survive, Russia's third world-level adult male mortality rates would decline, and the country's overall demographic numbers would improve. And third, Putin's promotion of urbanization and his neglect of rural areas is having a demographic effect few have commented upon until this week. Given the increasing impoverishment of rural areas, young men are fleeing the villages to the cities and thus not becoming the fathers they otherwise might have been (vz.ru/society/2017/8/23/883902.html). In Russia as in other countries, birthrates in rural areas tend to be higher than in cities; but thanks to Putin's megalopolis-focused policies, the young men who could make that possible are elsewhere. As a result, rural birthrates in Russia are lower than they would otherwise be; and consequently, Russia's population is declining by more than it would if policies were otherwise.
Window on Eurasia — New Series: Despite Levada Findings, Russians May be No Less Intolerant than They Were, Experts Say
Paul Goble Staunton, August 25 – Many Moscow outlets are celebrating a Levada Center poll showing that Russians have become more tolerant to representatives of other nationalities, but Aleksandr Verkhhovsky of the SOVA Center suggests that this reflects less a real change of heart than the result of the impact of television messages. He points out that the government has directed its powerful television outlets send a clear message that xenophobic attitudes are wrong because "they are destructive and give rise to conflicts," something the Kremlin wants to avoid. People have learned that expressing such attitudes is now unacceptable (kommersant.ru/doc/3391603). But Aleksandr Brod, head of the Presidential Council on Human Rights, is less upbeat. He says that everyday xenophobia continues but that "aggressive anti-Western propaganda forms a feeling of antipathy to the West up to the sense that we are living in a besieged fortress. That intolerance spreads to others," including sexual minorities.
Window on Eurasia — New Series: Plan to Delay Opening of Moscow Schools Near Major Mosque Outrages Some Residents
Paul Goble Staunton, August 25 – This year, the Muslim holiday of Kurban Bayram occurs on September 1, the same day Russian schools are scheduled to open. Officials in the Russian capital have decided to postpone the opening of three schools near a mosque in the capital, a move that has outraged some Russians and prompted Muslim leaders to call for a compromise.a Moscow media are reporting that the city's educational authorities have postponed the opening of three Russian schools near a mosque where thousands of Muslims will assemble for Kurban Bayram which this year occurs on September 1 for three days (znak.com/2017-08-24/v_neskolkih_shkolah_moskvy_lineyki_dnya_znaniy_perenesut_iz_za_kurban_bayrama). Although they have not said why, the authorities apparently have done so to avoid problems for parents and children who would have to navigate through the enormous crowds. But some parents are outraged because they object to the idea that the children in these schools won't attend opening ceremonies until September 4 because of the Muslims. (The three-day delay reflects the fact that September 1 this year falls on a Friday, and because that is the normal day for Muslims to come to the mosque, officials have good reason to expect that Kurban Bayram celebrations at the six Moscow mosques will be even larger than is usually the case.) Fearful that this action will spark a backlash, Muslim leaders have proposed a compromise. Damir Gizatullin, first deputy head of the Muslim Spiritual Directorate (MSD) of Russia, has suggested that the school openings not be postponed for three days but perhaps for two to three hours (lenta.ru/news/2017/08/24/kurban/). He says that Muslims will be at the mosque only for about an hour beginning at seven in the morning and then will travel to the outskirts of the city because the animal sacrifices required for the holiday are not allowed within the city limits. (There are 16 sites in Moscow oblast where such ceremonies are permitted.) Consequently, Gizatullin says, the Muslims will have moved from the mosque by 8:30 at the latest and the schools could open. That is unlikely to satisfy some other Muscovites who view any such adjustment of all-Russian schedules to the Islamic community as unwarranted and wrong. This controversy is likely to intensify in the next few days; but however it ends, the fact that it is taking place at all highlights the growing size of the Muslim community in the Russian capital and the fact that the authorities have not allowed the construction of new mosques there has created conflicts by forcing Muslims to meet in only a few places.
Window on Eurasia — New Series: Russians Don't Understand Government Bans Don't Make Them More Secure, Afanasyev Says
Paul Goble Staunton, August 24 – Russians "aren't used to freedom; they are used to prohibitions," Sergey Afanasyev says; and they assume not only that there is little difference between more prohibitions and fewer but also that more prohibitions will make the state stronger and tthemselves more secure. That explains, the Moscow commentator says, why "no one reacted to the prohibition of the Bible in the translation of the Jehovah's Witnesses. Russians hate those who are able to use their freedom and realize their rights." And "this is one of the reasons for their hatred of the Jehovah's Witnesses" (kasparov.ru/material.php?id=599D286072F5C). According to Afanasyev, "the logic of an uncivilized country, the society of a society stuck in Asiatic medievalism is that the more prohibitions, the stronger the state." There is no recognition that such prohibitions leave society weaker and less secure and that they do nothing to stop the real threats to Russians like the Surgut terrorist presented. But as horrific as the popular acquiescence in the banning of the Bible in the Jehovah's Witness translation, he continues, there is something even worse at work. The government media constantly talks about bringing to responsibility believers of this or that denomination, and the average Russia is so "legally illiterate" he doesn't understand the differences between criminal and administrative rules. If someone violates administrative rules, he is assumed to be a criminal. As a result, Afanasyev says, a view of believers "as criminals and violators of the law" is being formed in Russian society; and that in turn is creating the grounds for making criminal what are now only administrative violations. Few Russians will notice the difference. And they will fail to see, he concludes, that their state with all its bans on religious activity is doing little or nothing to make them more secure in the face of terrorists or criminals.
Window on Eurasia — New Series: 'What's Happening with the Jewish Community in the North Caucasus?'
Paul Goble Staunton, August 24 – Whenever something happens about which individuals and organizations that should know about it don't for one reason or another, speculation often runs rampant. Such is the cased with the First Congress of the Jews of the North Caucasus that just completed its work in Grozny. Indeed, one commentator pointed to that reality by entitling his report about this meeting "What is going on with the Jewish Community in the North Caucasus?" because it is far from clear what this meeting really was about and what its consequences will be (kavkazr.com/a/chto-proizoshlo-s-evreyami-na-kavkazskoy-zemle/28692782.html). There are only a little more than 100 Jews now living in Chechnya, most of whom are Ashkenazim who returned to that republic after the wars. (The Mountain Jews who were more numerous there and elsewhere in the North Caucasus mostly emigrated to Israel in the last decades of Soviet times.) But neither of the two umbrella Jewish organizations, the Federation of Jewish Communities of Russia (FEOR) or the Congress of Jewish Religious Organizations and Groups in Russia (KEROOP), had any knowledge about the meeting which was either organized by that community or by Ramzan Kadyrov ostensibly to unite all Jews in the North Caucasus. The meeting appears to have involved the Federation of Sephardic Jewish Communities of Russia, but the exact meaning of that is unclear because many in Russia routinely refer to all the Jews of the North Caucasus as Sephardim although it fact many or perhaps even most of the community there are not. If the congress leads to an effective umbrella organization for Jews in the North Caucasus, that would multiply the number of such groups in Russia and leave the Jews in a situation much like that of Russia's Muslims who now have more than 80 Muslim Spiritual Directorates (MSDs) headed by independent muftis. Or alternatively, such a body cold give Chechnya's Kadyrov yet another lever of power over the region and be used by him to project his influence beyond the borders of Chechnya. Indeed, it could give him yet another lever in Moscow as well. But perhaps the most interesting possibility was suggested by one of the organizers: Moysey Yunayev, a leader of the Jewish community in Chechnya, said that the congress was intended to unify not the Jews as a religious group but the Jewish "ethnos," a Russian term for a large ethnic community. He said that the meeting was the first step toward "the final consolidation of the Jewish ethnos on the territory of the North Caucasus" by developing "a common strategy to unify and improve the life of our people" (nazaccent.ru/content/25127-v-chechne-namereny-obedinit-vse-evrejskie.html). The Moscow Jewish organizations have promoted the idea that the Jews are a religious group rather than "an ethnos." For the Chechen Jews to push for an alternative view thus has the potential to spark controversy among the Jews of Russia as well as creating a new player in the complex ethnic chessboard that is the North Caucasus.
Window on Eurasia — New Series: A Real Fifth Column? Russians Who've Lived in China Prefer to Work for Chinese Firms on Returning Home
Paul Goble Staunton, August 25 – Russians who've moved to China to live and work for extended periods say that should they return to Russia, they would prefer to work for Chinese firms rather than Russian ones or to teach Chinese language courses to other Russians, according to Beijing's People's Daily newspaper. A major reason, the paper continues, is that pay in Chinese firms is higher than in Russian ones, especially in Siberia and the Russian Far East from which many Russian expats in China come; and thus they give a Russian face to what are Chinese firms (russian.people.com.cn/n3/2017/0821/c31516-9258125.html). There are an estimated 40,000 Russian citizens now working in China; and many of those are ethnic Russian women who have married Chinese men. Among them, few are said to want to return to Russia even though visa and other conditions have become more difficult in recent years (windowoneurasia2.blogspot.com/2016/08/despite-problems-most-russians-now.html).
Report: Russian Offshore Wealth Likely Equal To Country's Entire Household Wealth
WASHINGTON – Capital flight from Russia is now likely equal to the collective wealth of all Russian households, according to a new report by a respected U.S. research firm, a trend that ha…
The Morning Vertical, August 25, 2017
ON MY MIND It has sent a chill through Russia's artistic community. It's caused widespread outrage and dismay. It's sparked fears that a new round of repression could be on the way. With the arrest this week of Kirill Serebrennikov, one of Russia's most prominent living film and theater directors, the Kremlin seems to have crossed a frightening line. On this week's Power Vertical Podcast, we'll take a look at the Serebrennikov case and what it signifies. Joining me will be my co-host, Mark Galeotti, a senior research fellow at the Institute of International Relations in Prague, head of its Center for European Security, and author of the blog In Moscow's Shadows; and journalist and playwright Natalia Antonova, an editor at OpenDemocracy Russia. Also on the podcast, Mark, Natalia, and I will look at all the speculation that has been appearing in the Russian media about life after Vladimir Putin. So be sure to tune in later today!
Russian Activist Dies After Attack At Nemtsov Memorial
A rights activist who was attacked while guarding a makeshift memorial to assassinated Russian politician Boris Nemtsov has died in the hospital, friends said. Ivan Skripnichenko died early o…
Russian Prosecutor Assails Interpol For Refusing To Issue Browder Warrant
The Russian Prosecutor-General's Office has objected to Interpol's latest refusal to put British-American investor William Browder on an international wanted list, Russia's state-ru…
Navalny Campaign Coordinator Jailed In Kazan
KAZAN, Russia — The coordinator of Russian opposition politician Aleksei Navalny's presidential election campaign staff in Kazan, the capital of the Tatarstan region, has been jailed for 1…
Tatarstan's Supreme Court Frees Navalny Campaign Coordinator In Kazan
KAZAN, Russia — The Supreme Court of Russia's Republic of Tatarstan has freed the jailed coordinator of opposition politician Aleksei Navalny's presidential election campaign staff in Kazan….
U.S. Pizza Restaurant Chain To Open Outlets In Kazakhstan, Kyrgyzstan
The Kentucky-based Papa John's International restaurant chain says it has signed development agreements for the Central Asian countries of Kazakhstan and Kyrgyzstan. The company said o…
'I Don't Intend To Hide': Fresh From Prison, Russia's Udaltsov Rejoins Political Fray
MOSCOW — Few people understand how the Russian political landscape has changed since 2012 better than Sergei Udaltsov. The 40-year-old leader of the opposition Left Front movement was release…
Dissenting Chechens Win Minor Moral Victory
The Kremlin appears to be losing patience with Chechen Republic head Ramzan Kadyrov's manner of retaliation against manifestations of public dissent.  (The views expressed in this blog post do not necessarily reflect those of RFE/RL.)
Lawmaker In Russia's Chechnya Region Shot Dead
Russian officials and politicians say a member of parliament in the North Caucasus region of Chechnya has been shot dead. The federal Investigative Committee said the regional lawmaker, whom it di…
U.S. Judge Rejects Latest Legal Effort By Former Yukos Shareholders In Arbitration Fight
WASHINGTON — A U.S. federal judge has rejected an effort by former shareholders of the dismantled Russian oil giant Yukos to force a powerful U.S. law firm to turn over evidence related to a $5…
SWIFT software producer stops working with two  Russian banks -Euromaidan Press |
Finastra, a company which owns the software used for SWIFT banking transactions, has ceased cooperation with Russian banks under sanctions, the Russian outlet Vedomosti wrote citing two sources who know this from Finastra and the banks. According to them, this software is used by two such banks: the Russian National Commercial Bank (RNKB), which works in occupied Crimea, and Tempbank, which introduced a temporary administration. Finastra, whose business is largely concentrated in the United States and Canada, told its Russian distributor, Finnet, that it will cease working with these banks from August 31, said one of Vedomosti's interlocutors. There are several software options for working with SWIFT, he continues. In Russia, software from Finastra and SWIFT itself (Alliance Access) is used. According to the other, most banks in Russia and the world use software from SWIFT. The bank can switch to another interface for access to SWIFT and make technical adjustments, which will cost several thousands of dollars. The banks need to do this by August 31 so they are not cut off from SWIFT while moving to the new software, the first interlocutor adds, the outlet wrote.
At Least 18 Dead As Russian Bus Falls Into Sea
Russian authorities say at least 18 people are dead after a bus packed with construction workers fell into the sea in a southern region near Crimea. The federal Investigative Committee said th…
The 15-year-old Soviet girl honestly painted what her childhood in the USSR was like [PHOTOESSAY]
Zoya Cherkasskaya-Nnadi came from Kiev (Ukraine) to Israel at the age of 15, says English Russia . It was in this country that she became a famous artist with her own recognizable style. Her paintings, perhaps somewhat naive in performance, but extremely deep in meaning. And their stories are so easily recognizable that they could be written off from the memories of any of us. As Zoya recalled, at the Kiev art school, they were taught primarily techniques, authenticity of drawing, realism. After moving to Israel, Zoya faced a completely opposite approach to painting: here they were taught first of all to create, and not to mechanically bring the picture to perfection. Zoya continued her artistic education, and now she is a versatile artist, but it is these naively honest pictures of the Soviet past that made her popular.
Uzbekistan Asks Russia To Freeze Gulnara Karimova's Property In Moscow
The Uzbek Prosecutor-General's Office has asked Russian authorities to freeze real estate in Russia that belongs to Gulnara Karimova, the daughter of the late autocratic Uzbek Presiden…
Belarus Reports
Brian Whitmore | The Emperor Meets The Gamer
The close relationship between Moscow and Minsk is actually among the most dysfunctional partnerships in the former Soviet space and increasingly illuminates the limits of the Kremlin's imperial policies in the former Soviet space. (The views expressed in this blog post do not necessarily reflect the views of RFE/RL.)
Watchdog Condemns Belarus's Persecution Of Independent Journalists
The journalism watchdog group Reporters Without Borders on August 24 condemned the increasing persecution of independent journalists in Belarus, citing the ongoing trials of five journalists. Th…
Two Independent Journalists In Belarus Fined For Working Without Accreditation
MINSK — A court in Minsk has fined two independent journalists after finding them guilty of working without press accreditation. Correspondents of the Warsaw-based Belsat TV channel, Katsyaryn…
Belarusian Activists Not Welcome In Russia's Smolensk
Some 50 representatives of Belarusian opposition groups faced problems while visiting Russia's Smolensk region, where they commemorated the 22,000 Polish officers executed by the Soviets 77 year…
---
Transnistria / Moldova Reports
---
Moldova's call for withdrawal of Russian troops from Transdniestria unrelated to peacekeepers
The Moldovan leadership has proposed that the UN General Assembly discuss the withdrawal of Russia's task force from the Moldovan territory, and the proposal does not apply to peacekeepers, the Moldovan Ministry of Foreign Affairs and European Integration said in a statement. The Moldovan leadership has proposed that the UN General Assembly discuss the withdrawal of Russia's task force from the Moldovan territory, and the proposal does not apply to peacekeepers, the Moldovan Ministry of Foreign Affairs and European Integration said in a statement. "Moldova's initiative of adding an item of the withdrawal of Russian forces from the Moldovan territory to the agenda of the 72nd session of the UN General Assembly does not relate to Russian servicemen participating in the trilateral peacekeeping force stationed in the security zone of the Transdniestrian region," the ministry said. Media reports claiming that Chisinau has demanded Russian peacekeepers be withdrawn "distort the essence of the Moldovan initiative and texts of the documents submitted to the UN secretary-general," it said. The Moldovan parliament adopted a declaration on the withdrawal of Russian forces from the Moldovan territory on July 21, 2017, and demanded that the government and the president promote the adoption of a relevant resolution of the UN General Assembly, which is why the appeal to the UN secretary-general had been made, the ministry said. "The possible addition of the item proposed by Moldova to the agenda of the 72nd session will make possible a constructive discussion by the UN General Assembly of the unlawful deployment of the Russian task force in the country's territory for the past 25 years in violation of the constitution, the permanent neutrality, sovereignty, and eternal principles of the international law," the ministry said. The task force established in 1995 comprises two separate motorized infantry battalions and a security and support battalion. The total strength of the task force, including peacekeepers, nears 1,700 men.
Ukraine supports withdrawal of Russian troops from Transdniestrian region – 25.08.2017 14:50 — Ukrinform News
Ukraine supports an initiative of Moldova to withdraw Russian troops from the Transdniestrian region. MP and Adviser to the President of Ukraine Iryna Friz wrote this on her Facebook page. "I emphasize once again that we must use all international mechanisms to ensure that the military occupation contingent of the Russian Federation is completely withdrawn from Moldova," she wrote. The MP informs that Ukraine supports the initiative of Moldova and is ready to provide full support to Moldovan partners. As a reminder, Moldova appealed to the United Nations to address the full withdrawal of Russian troops from the Transdniestrian region at the upcoming 72nd session of the UN General Assembly.
Moldova welcomes Kryzhanovsky's appointment as Ukraine's envoy for Transdniestrian settlement
Moldova welcomes the appointment of Viktor Kryzhanovsky as the special representative of Ukraine for Transdniestrian conflict settlement, as well as expects a new round of negotiations on the settlement as soon as possible, Moldovan Deputy Foreign Minister Daniela Morari has said.
Ukraine, Moldova to launch traffic across bridge in Bronnytsia, – Morar – Ukraine, Moldova to launch traffic across bridge in Bronnytsia – 112.international
Deputy Foreign Minister of Moldova expressed her satisfaction with the level of bilateral cooperation between the countries. Deputy Foreign Minister of Moldova on European Integration Daniela Morar announced the launch of road traffic across the Bronnytsia (Ukraine)-Ungur (Moldova) bridge on the Ukrainian-Moldovan border. She said this in her interview for Interfax-Ukraine. "We cooperate with Ukraine within the framework of the European Union Border Assistance Mission to Moldova and Ukraine (EUBAM) in the issues of joint control of the Moldovan-Ukrainian border. It is very important to continue this cooperation … Soon we will open the joint bridge in Bronnytsia. This will have a direct impact on the lives of citizens: on transport and trade," Morar said.
---
Ukraine Reports
---
Queen Elizabeth II congratulated Ukrainians on Independence Day
25.08.17 11:13 – Queen Elizabeth II congratulated Ukrainians on Independence Day Queen Elizabeth II of Great Britain has congratulated Ukraine on the 26th anniversary of independence. View news.
Kiev and NATO are beaten up by the Russian propaganda machine
Alexey Minakov Political commentator, blogger All author's posts How the propaganda propaganda reacted to NATO troops in Kiev on the Independence Day of Ukraine. If briefly about the five-minute story on the "First Channel": Oh, the Ukrainian soldiers are marching in a uniform similar to NATO, a comparison with Africa, a civil war in the Donbass, an economic crisis, five kopecks from Yuri Kot about the visa-free status as a nonsense, the salaries are small, the medicine is crap, and everything is due to Maidan, and Independent Ukraine is dependent on America and Europe. A very short video, less than two minutes, on "Russia 24". Moreover, the correspondent did not dare to make a video, they could also fill their faces, so he reported on the phone. He said that the parade without military equipment, since the underground shopping center can not stand. "NTV" TV channel also made fun of the parade – from the words of a correspondent from the studio, who watched the online broadcast. Instead of talking about the parade, most of the time the correspondent complained about the new rules for the entry of Russians into Ukraine – preliminary electronic registration, they say, not a visa regime, but a synonym. The correspondent was especially offended that "it is necessary to fill in the Ukrainian mov", although Russians do not have the layout of the Ukrainian keyboard. The tasks of propagandists, as before, cause a negative attitude towards Ukraine, create a picture of pessimistic sentiments within Ukraine, convey gloom and doom on the background of the imaginary well-being of Russia. Ukraine is on the right track, and Kremlin propagandists are finding it increasingly difficult to portray Ukraine in a bad tone, so they chose not to talk about the splendid parade itself, but to distract viewers' attention by abstract talks about Ukraine.
Ukraine's military reform can be utterly effective as it's tested by war, – Pentagon chief Mattis to Poltorak. PHOTOS
25.08.17 12:25 – Ukraine's military reform can be utterly effective as it's tested by war, – Pentagon chief Mattis to Poltorak. PHOTOS On Aug. 24, Ukrainian Defense Minister Stepan Poltorak met with his American counterpart Jim Mattis. View photo news.
Ukrainian defense minister calls for expanding geography of drills involving U.S. military in his country
Ukrainian Defense Minister Stepan Poltorak said at the talks with his U.S. counterpart James Mattis in Kyiv that he is content with efficiency of drills, which American military is holding in Ukraine. Ukrainian Defense Minister Stepan Poltorak said at the talks with his U.S. counterpart James Mattis in Kyiv that he is content with efficiency of drills, which American military is holding in Ukraine. "Preparations are bringing positive results. Our units' capacities during combat actions have tangibly improved. And we would like to expand the geography of such drills, we are preparing the relevant infrastructure for this," the Ukrainian Defense Ministry press service quoted Poltorak as saying. The two ministers also discussed the broadening of U.S. material-technical assistance to Ukraine. It is extremely difficult to pursue reforms while carrying out combat actions, Mattis said. But at the same time, this particular reform can be effective, because all decisions are being checked taking into consideration hostilities, in which the military is involved, he said.
Pentagon chief in Kyiv: defensive weapons are not provocative unless you're an aggressor -Euromaidan Press |
Speaking at a press conference in Kyiv, U.S. Defense Secretary James Mattis declared that Washington will never accept the illegal annexation of Crimea and will always support the sovereignty and territorial integrity of Ukraine: "We do not, and we will not, accept Russia's seizure of Crimea and despite Russia's denials, we know they are seeking to redraw international borders by force, undermining the sovereign and free nations of Europe." He sat down at the press conference with his Ukrainian counterpart, Defense Minister Stepan Poltorak, and President Petro Poroshenko, after attending a military parade on the occasion of Ukraine's 26th Independence Anniversary. For the first time, the parade was broadly attended by foreign military representatives: ten foreign military brigades, including eight from NATO countries, and nine foreign Ministers of Defense.
UAWire – Ukrainian Minister of Defense: Lithuania is the only country which provided lethal weapons for Ukraine
Ukraine expects that partner countries will provide it with lethal weapons. To date, only Lithuania has provided such assistance to the state, …
Canadian opposition supports giving defensive weapon to Ukraine – 25.08.2017 12:36 — Ukrinform News
The Canadian parliamentary opposition promises to help Ukraine resist aggression and supports the provision of defensive weapons. Andrew Scheer, the leader of the Conservative Party of Canada and the head of the official parliamentary opposition, said this in the congratulations on the Independence Day of Ukraine. "We will always stand side by side with Ukraine in its struggle for freedom. The previous government took practical steps to help Ukraine; in particular, it sent military instructors, provided military assistance and imposed sanctions on Russian officials responsible for the war. We continue to call for further measures, including the provision of lethal weapons," Mr. Scheer said.
UAWire – Ukraine undertakes defense of Europe: Polish Defense Minister impressed with parade in Kyiv
The parade of troops that took place in Kyiv on the occasion of Ukrainian Independence Day has made a great impression on Polish Defense Minister Antoni Macierewicz. He spoke about this with journalists following discussions with Ukrainian President Petro Poroshenko. "I want to say clearly and intelligibly that for me it was a great honor to be a participant in the celebration of Ukraine's Independence Day, a parade under your leadership, Minister [Defense Minister Stepan Poltorak – Ed.]," The Polish minister said. He noted that he was "under a great impression" from the military parade. "I want to add that I was very impressed by President Poroshenko's speech at this event, a speech which, I'm not afraid to say, was historical," said Macierewicz. He also noted that he "happily observed that representatives of the eastern flank of NATO from Estonia to Turkey, as well as US Secretary of Defense Mr. Mattis, were present in the stands." As for the meeting with the president of Ukraine, they discussed issues of cooperation in the sphere of the military-industrial complex of both countries, according to Macierewicz.
Russia Has 20 Times More Tanks in Ukraine After Three Years of War, Says Kiev
Ukrainian military observers have claimed that the number of Russian tanks and heavy armaments spotted in the east of Ukraine has increased tenfold since fighting began in the region in 2014.
Ukraine fighters vow to press on in four-year conflict – Washington Times
The Ukrainian fighters in the Donbass Battalion, dug in along the front lines against pro-Russian separatists in eastern Ukraine, like to add homemade silencers to their AK-47s. It allows their gunfire to go unnoticed not only by the enemy but also by those monitoring the shaky cease-fire, which avoids questions about who started the nightly gunbattles heard along the front.
The Conflict In Ukraine So Far – 3 Years On
The dispute between Russia and Ukraine is a complicated and multi-faceted once. What began as a dispute over trade agreements in 2013 has escalated into one of the worst conflicts in Europe since the early 1990s.
Militants launched 22 attacks on Ukrainian troops in Donbas in last day – 25.08.2017 11:09 — Ukrinform News
Militants launched 22 attacks on positions of the Armed Forces of Ukraine in ATO area in Donbas over the past day. Three Ukrainian soldiers were wounded.
Ukraine reports 3 WIA's amid 22 enemy attacks in last day
Russia's hybrid military forces attacked Ukrainian army positions in Donbas 22 times in the past 24 hours, with three Ukrainian soldiers reported as wounded in action (WIA), according to the press service of the Anti-Terrorist Operation (ATO) Headquarters. News 25 August from UNIAN.
Cease-Fire Violations Reported In Eastern Ukraine
The Ukrainian military and Russia-backed separatists have accused each other of violating a cease-fire established ahead of the start of the new school year.
OSCE: 66th Russian convoy cross into Ukraine, return through Donetsk border crossing point
On August 24, 2017, at 06:47 (Moscow time), the sixty-sixth Russian convoy arrived at the Donetsk Border Crossing Point (BCP). A total of 28 vehicles were checked by the Russian Federation border guards and customs services prior to crossing into Ukraine. All of the 28 vehicles had crossed back into the Russian Federation by 16:18 on August 24, the OSCE Special Monitoring Mission (SMM) to Ukraine said in a spot report. News 25 August from UNIAN.
UAWire – Poroshenko: Ukraine begins technical re-equipment of the army
President Petro Poroshenko has said that Ukraine is launching a program of technical modernization for the army. "We must bring our weapons to the level of the 21st century," the president said at the opening of an arms show in the center of Kyiv on Wednesday. "Scientists, instructors, [and] heads of defense enterprises face important tasks in developing and setting up the production of new missile weapons, cruise missile systems, modern artillery systems, precision munitions, unmanned aerial vehicles, electronic warfare complexes, counterbattery radars, space reconnaissance vehicles and other [systems]," added Poroshenko. Additionally, the President mentioned the establishment of production of modern Oplot tanks, which were fully exported. "After all, the Ukrainian army did not have the means to purchase the most modern tanks and arm the ZSU with these tanks. We made changes to the state budget and the first Oplot tanks, produced by the Kharkov plant, will go to the Armed Forces this year. This is our response to the request of Ukrainian tanker operators," said the head of state. Poroshenko added that he is talking about the modernization of Ukrainian armored vehicles, the production of Dozor-B military armored cars, and the purchase of new UAVs, as well as other modern weapons and military equipment. "It is important that a portion of the weapons and equipment presented at this exhibition go to the front line next week," he noted.
The United States of America approved the supply of equipment for $ 175 million to Ukraine, including special equipment for defense. – US approved supply of equipment for $ 175 million to Ukraine – 112.international
The United States of America approved the supply of equipment for $ 175 million to Ukraine, including special equipment for defense. The United States of America approved the supply of equipment for $ 175 million to Ukraine, including special equipment for defense. This was stated by the US Secretary of Defense James Mattis during the briefing, broadcasted by the TV channel "112 Ukraine". "Just recently we approved the supplyy of equipment for $ 175 million, including special equipment that will provide even more defense capability of Ukraine," Mattis said. Earlier, he said that the US intends to strengthen relations with Ukraine, and after returning from Ukraine, he will recommend to the leadership of the United States "specific things" regarding the provision of lethal weapons. Also James Mattis stated that United States has never recognized Russia's annexation of the Crimea and never will. "We are not accepting and never will accept annexation of the Crimea by the Russian Federation and undermining of the internationally established borders by Russia. Actually, Russia agreed to a cease fire under Minsk agreement and agreed to withdraw its troops, to provide further cooperation to ensure security in Europe in frames of Minsk agreement," Mattis said.
Russian actor Pashinin joins 8th battalion of [Right Sector] Ukrainian Volunteer Army. PHOTO
25.08.17 11:42 – Russian actor Pashinin joins 8th battalion of Ukrainian Volunteer Army. PHOTO Ukrainian-born actor Anatolii Pashinin, who lived and worked in Moscow, came to his motherland to fight against separatists and Russian mercenaries. Ukrainian-born actor Anatolii Pashinin, who lived and worked in Moscow, came to his motherland to fight against separatists and Russian mercenaries. As reported by Censor.NET, this was announced by journalist Andrii Tsapliienko on Facebook. "I couldn't imagine I would mark Independence Day in the company of a man from enemy trenches. "However "Senior Lieutenant Doronin" fights for us! The Russian actor who starred in the cult series Hrozovye Vorota (The Storm Gate) and who joined the Ukrainian army as a volunteer a month ago, Anatolii Pashinin, is celebrating the holiday with his brothers in arms. Where bullets, blood and heroism are genuine. And the independence holiday has a real, unique taste. "Cheers, brothers and sisters!" – he wrote. Anatolii Pashinin is said to have joined the 8th battalion of the Ukrainian Volunteer Army.
Russian actor volunteered to Ukrainian army in Donbas – Russian actor Pashinin volunteered to Ukrainian army in Donbas – 112.international
The actor Anatoly Pashinin has been fighting in the ranks of the 8th Battalion of the Ukrainian Volunteer Army for eight months now. Russian actor Anatoly Pashinin volunteered to Ukrainian Army and now serves in the Donbas conflict area. This was reported by military journalist of TSN TV channel Andriy Tsaplienko on his Facebook page. "I didn't think I would celebrate the Independence Day with the person from enemy trenches. But "senior lieutenant Doronin" is fighting for us. The star of Russian cinema and a hero of the famous series Thunderstorm Gates and a fighter of the 8th Battalion of the Ukrainian Volunteer Army, Anatoly Pashinin celebrates the Independence Day with his brothers in arms on the frontline, where the bullets, blood and heroism are true. And the holiday of Independence has a real, unique taste," Tsaplienko wrote. Pashinin was born in Sverlovodsk, Kirovohrad region, Ukraine and spent his childhood in Zaporizhia, where he graduated from school and the State Engineering Academy (the faculties of non-ferrous metals and business economics). After that he went to Moscow and entered the Mikhail Shchepkin Higher Theatre School. His actor career started in 2001. Ukrainian audience knows him for his roles in TV series Stolen Happiness and Thunderstorm Gates. After the occupation of the Crimea, Pashinin in March 2014, recorded a video message to the Russians, in which he tried to explain what happened in Kyiv and convince them of the need to fight for their own freedom. For the last three years, the actor lived with his parents in Zaporizhia, Ukraine. As it was reported earlier another Russian actor Safonov was banned entry to Ukraine. Safonov explained he was at the shooting in Crimea, but it was, according to him, before the occupation.
Relatives of soldiers killed in Donbas war march in alternative "parade" for Ukraine's independence -Euromaidan Press |
After the official military parade on the occasion of Ukraine's 26th independence day finished, Donbas war veterans, volunteers, parents and children of killed soldiers and fallen Euromaidan activists held an alternative parade on Khreshchtyk, the central street of Kyiv. The 'March of the Unconquered' aimed to commemorate fallen heroes, to remind that the war in eastern Ukraine is ongoing, and to stress that Ukraine will stand as such people are still ready to fight for it.
Divisions from eight NATO countries attend military parade on Ukraine's Independence Day -Euromaidan Press |
On 24 August 2017, a military parade on the central street of Kyiv was held to mark Ukraine's 26th Independence Day. Approximately 4,500 military servicemen from Ukraine and 231 of their colleagues from ten countries, including eight NATO countries, took part. Nine foreign Ministers of Defense, including Pentagon chief James Mattis, attended the event. From Ukraine's side, servicemen from the National Guard, State Border Guard, National Police, Land forces of Ukraine, marines, paratroopers, tank soldiers, soldiers of the Special Operations Forces, scouts, signalmen, the Security Service's consolidated unit, and servicemen of the Independent Regiment of the President of Ukraine, as well as 1,500 military orchestra members, marched down Khreschatyk Street:
Ukraine marks Aviation Day on August 25; since 1993, the professional holiday is celebrated annually on the last Saturday of August – Ukraine marks Aviation Day – 112.international
Ukraine marks Aviation Day on August 25; since 1993, the professional holiday is celebrated annually on the last Saturday of August
US Dragging Ukraine Over the Coals With Exorbitant Coal Prices
Ukraine, Turkey 'natural' partners, says envoy
Kiev, Ankara stood 'shoulder to shoulder' after Ukraine's 1991 independence, ambassador Andrii Sybiha tells Anadolu Agency
Ukraine's reform activists are under attack
"AUTHORITIES confirm they've made progress in an investigation into the finances of anti-corruption activist Vitaliy Shabunin," drones the anchor of an American television network, News24, in a clip recently shared across Ukrainian social media.
Ukraine's TB problem is ticking time bomb for Europe – POLITICO
Controlling the airborne disease takes on additional urgency this year as the country seeks to integrate into EU with a new visa-free regime.
Ukrainian LGBTQ Shelter a Home for 'People Who Have Lost Everything' – NBC News
In a four-bedroom apartment in Kiev, a group of strangers from around Ukraine are making a fresh start in a place they now consider home.
Ukraine Activists Mark Two Years Since Filmmaker Sentsov's Conviction In Russia
Supporters of Crimean film director Oleh Sentsov were set to hold rallies in Ukraine to mark two years since his conviction in Russia following a trial that has drawn international condemnation. …
Jewish cemetery in Ukraine vandalized | The Times of Israel
Chabad says 20 headstones toppled or smashed in western Ukrainian city of Svaliava, calls on authorities to take action
Relatives of sniper who fought in Donbas injured in explosion in central Kyiv
The wife, mother-in-law and a friend of sniper company commander Capt. Valeriy Chibineyev have been injured in an explosion, which was set off on Hrushevskoho Street in central Kyiv on Ukraine Independence Day, 112. Ukraine television reported. The wife, mother-in-law and a friend of sniper company commander Capt. Valeriy Chibineyev have been injured in an explosion, which was set off on Hrushevskoho Street in central Kyiv on Ukraine Independence Day, 112. Ukraine television reported. "We have hospitalized two out of three injured people, that is, a man and a woman," a duty doctor said. Injured people are in stable condition, according to the TV footage. A criminal inquiry was launched over the explosion on Hrushevskoho Street in Kyiv on the count of attempted murder committed in a way dangerous for the life of many people, the Kyiv police communications department said. Law enforcers are working at the blast site, are searching at the crime scene, and are establishing witnesses and eyewitnesses, as well as CCTV cameras, which could record the moment of the blast. Ukrainian President Petro Poroshenko awarded company commander snipers of the 79th separate Airborne Assault Brigade of the Ukrainian Armed Forces Highly Mobile Airborne Troops Capt. Valeriy Chibineyev the honorary title of the Hero of Ukraine at a parade on the occasion of the 25th Ukrainian independence anniversary on Khreschatyk on August 24, 2016. Capt. Chibineyev has fought near Krasny Lyman, Donetsk region, in 2014. In January 2015, he has participated in the hostilities outside Donetsk Airport. The captain has identified "12 confirmed targets", according to the Ukrainian Armed Forces.
'Grenade' thrown in Kiev during independence day parade | World | The Times & The Sunday Times
An explosion hit Ukrainian independence day celebrations in Kiev today shortly after Nato troops had taken part in a military parade attended by James Mattis,
Two Injured In Independence Day Blast In Central Kyiv
Police say two people have been injured in an explosion in the center of the Ukrainian capital, Kyiv.
Explosion in Kyiv as Ukraine marks Independence Day | News | DW | 24.08.2017
At least two people have been hurt after an explosion hit the Ukrainian capital. Initial assessments by police suggest it was the work of hooligans.
With Mattis visiting, blast hits central Kiev on Ukrainian Independence Day – World News – Haaretz.com
At least two people were wounded in the explosion in the Ukrainian capital of Kiev, currently hosting U.S. Secretary of Defense James 'Mad Dog' Mattis
---
Russia / Iran / Syria / Iraq / OEF Reports
---
Tal Afar battle: Iraqi forces 'breach IS defences to reach city centre' – BBC News
Troops reach the centre of the IS-held city in north-western Iraq, a spokesman says.
Why ISIS Keeps Putting Children In Its Propaganda
A video this week of a purportedly American child soldier is just the latest to feature kids.
How the U.S. Promotes Extremism in the Name of Religious Freedom | Foreign Affairs
In its 2017 report, the USCIRF effectively champions the right of Islamist extremists to operate in several Muslim-majority countries, Iranian mullahs to spread radicalism abroad, and hardline Islamist organizations to receive foreign funding.
---
DPRK / PRC / WESTPAC Reports
---
Russian Bombers 'Entered South Korea's Air Defense Identification Zone'
The Russian Defense Ministry claimed the TU-95 bombers took part in "scheduled flights over neutral waters."
Russian nuclear bombers fly near North Korea in rare show of force
Russian nuclear-capable strategic bombers have flown a rare mission around the Korean Peninsula at the same time as the United States and South Korea conduct joint military exercises that have infuriated Pyongyang.
Take Preventive War With North Korea Off the Table | Foreign Affairs
The biggest change that U.S. President Donald Trump has brought to North Korea policy is rhetorical—but the strategic implications may be huge.
First Channel [Russian TV] produces a series of reports from North Korea "It smells of freshness and our deep respect for the leader"
Morning program "Good Morning" on the First in the middle of August began to show short reports from North Korea: in each issue, correspondent Marina Kim describes how well Koreans live well. "Medusa" briefly retells the content of the reports from Pyongyang. 17 August . Regulators and dances Every morning, the traffic controller Kim goes to the crossroads to meet the passing motorists "with a smile, an army bearing and a perfectly ironed outfit." The roads are half empty even during rush hours, but on the embankment there is a pandemonium: they go in for sports and dance. In the central square is also crowded: housewives flags, drums and songs escort husbands "into labor". At six in the evening the streets are filled with people – but they do not go home, but to dance or study. Hours in eight streets are empty. At ten, Pyongyang falls asleep, "to wake up with the dawn." 18 August . Fashion In Pyongyang in the last five years – a fashion boom. Girls put on clothes of bright colors; The skirts of all – to the knee. "Pyongyang is walking in step with Paris and Milan – here, too, monochrome is in fashion." Only at first glance, all look the same. Attention to shoes and bags! The absence of costume jewelry compensates for the badge with the image of the chiefs. And for those who have few imported Chinese things, small ateliers work – they sew national costumes. 21 August . Ginseng The city of Kaesong is the first place where wild ginseng began to be grown. Plants shelter from the sun with thatched roofs, watered three times a day and even talk to them. The finished roots are removed, washed and processed. They make "delicious ginseng tea", which flies all over the country. And also drugs: the country for decades under sanctions, so access to European medicines is severely limited. The root of ginseng prolongs youth, cope with increased fatigue. "And about his influence on male power in Korea, there are legends."
Yesterday, NKOREAN travel agency was opened in Moscow. This agency received a license in Pyongyang, and provides travel tours to North Korea – First travel agency for North Korean tours opens in Russia – 112.international
Yesterday, NKOREAN travel agency was opened in Moscow. This agency received a license in Pyongyang, and provides travel tours to North Korea
'Safer than London!' North Korea opens door to Russian tourists
North Korea has opened its doors to Russian tourists, issuing a license for the first travel agency in Moscow to promise clients "full immersion" in the nation's culture and enjoyment "safer than an evening walk in London".
Ukraine tricked North Korean spies into trying to steal fake nuke plans on camera | Business Insider
Ukraine has released footage of two North…
The North Korean spies Ukraine caught stealing missile plans – CNN
Grainy surveillance images show two North Korean spies photographing what they think are top-secret missile designs in Ukraine.
How two North Korean spies were caught – CNN Video
Two North Korean spies were jailed after being caught trying to steal top-secret missile plans from a garage in Ukraine. CNN's Nick Paton Walsh has the story
DPRK citizens, who tried to steal missile drawings, arrested in Ukraine, – CNN – DPRK citizens, who tried to steal missile drawings, arrested in Ukraine, – CNN – 112.international
DPRK citizens, who tried to steal missile drawings, arrested in Ukraine, – CNN
---
Foreign Policy Reports
---
UAWire – Leader of German Free Democratic Party suggested 'freezing the discussion on the annexation of Crimea'
In an interview with Deutsche Welle on August 23, the leader of the liberal Free Democratic Party of Germany (FDP), Christian Lindner proposed …
Poland demands that Germany compensates for World War II damages – Poland demands that Germany compensates for World War II damages – 112.international
At the moment, the bodies of the Polish Sejm are studying the legal possibilities to get compensation
How the EU Needs to Manage Relations With Its Eastern Neighborhood – Carnegie Endowment for International Peace
When U.S. President Donald Trump said he wanted to make a deal with Russia, many people immediately worried about Eastern Europe, which is often seen as a geopolitical battleground, a contested territory torn between Europe and Russia. And it can be tempting—or terrifying—to think that such territorial questions could indeed be resolved by a deal, be it a cynical quid pro quo or a prudent compromise. Kadri Liik Kadri Liik is a senior policy fellow at the European Council on Foreign Relations. However, viewing countries in the Eastern neighborhood—namely, Armenia, Azerbaijan, Belarus, Georgia, Moldova, and Ukraine—first and foremost as a geopolitical battleground obscures important layers of a more complex reality. The internal tensions in most of these Eastern European countries are not underpinned by geopolitical choices. This is not a struggle between the Eastern and Western worlds, even if some local politicians portray it as such. Rather, the tension is between self-interested elites and societies that are maturing and increasingly demanding accountability. But these ordinary internal tensions have become intertwined with geopolitics in ways that are unique to Europe and potentially very dangerous. This combination of factors presents Europe with policy dilemmas that cannot be resolved quickly—either by reaching a deal or other means. But these challenges need to be diligently managed, so as to avoid dangerous escalations and to keep the door open for positive developments in the future. And while Europe does indeed need a new policy for the region, it cannot consist of easy fixes.
---
Strategy / History / Capability Publications
---
Terror in the Terroir | Foreign Affairs
The roots of France's problem with terrorism lie in a complex mixture of religion, social pressures, and alienation. But the solutions need not be so convoluted. Better policing, coordination, and community outreach can all make the jihadist threat less lethal.
Would America's B-2 Stealth Bombers Work During a Nuclear War? | The National Interest Blog
A good question.
---
IW/IO/Cyber Reports
---
UAWire – Media: Russian FSB officers suspected of passing information on Russian hackers to the US
Employees of the Center for Information Security (CIS) of the FSB, who were arrested for treason, are suspected of transferring the names of …
Senate Intelligence Committee takes aim at cyber vulnerabilities
The Senate Intelligence Committee's annual intelligence bill is taking aim at the process by which the federal government discloses cyber vulnerabilities.
U.S. Cyber Command Now Stands Taller, But Can It See Further?
When I departed the Defense Department last month, I delighted in receiving a now-traditional farewell gift: a photoshopped magazine cover with fake headli
---
US Domestic Policy Reports
---
Alexander Golts | Everything is ready for war
Experts are still arguing whether the current state of Russian-American relations can be called a new "cold war", but recent events indicate that everything is ready for it. The American embassy suspended the issuance of visas to Russians until September 1. Now it will take place only in Moscow. This was the American response to the Russian demand for a half reduction in the staff of the US Embassy. A representative of the Russian Foreign Ministry, Maria Zakharova, remembered with relish discussing how many scouts are among American diplomats and that it would be nice to cut that number. I suspect that even after the Russian sanctions, their number will not decrease. But now the visa will be issued for three months. Although Sergey Lavrov said that the insidious Washington is trying in such a way to wake up the "color revolution", the head of the Russian Foreign Ministry knows very well that this is not so. Those who apply for American visas do not make revolutions. Rather, there will be a reduction in the number of those who will have the opportunity to see America with their own eyes, even in the interests of the Kremlin. From the subordinate population there will be enough descriptions of TV propagandists who, as a reward for their efforts, are allowed to own property in the territory of a potential adversary, and even enemy citizenship. Meanwhile, isolation from the outside world is a necessary prerequisite for a "cold war". Not only the population is doomed to receive dosed and prepared information. By entrusting the receipt of data on its main geopolitical rival to the so-called "professionals", the Russian leadership condemns itself to colossal failures. Such as the interference in the US presidential election turned out to be. The remarkable success of intelligence resulted in a colossal diplomatic catastrophe. Warnings about it could not knights raincoats and daggers, completely immersed in their operational activities. This should have been done by political scientists, historians who are constantly in the US and in contact with their American counterparts. Well, if they were asked for advice. And as a result of a series of sanctions and counter-sanctions, there will soon be no one to turn to. However, in the conditions of the new "cold war" the Kremlin does not feel the need to obtain information that does not coincide with its ideas. It is very revealing that Anatoly Antonov was appointed to the most important diplomatic post, Ambassador to the United States. Most observers refer him to supporters of the "hard line". Antonov five years was deputy defense minister. In this position, he briskly explained why foreign observers can not attend the maneuvers that covered the deployment of Russian troops to the Ukrainian border in February 2014. He brazenly asked rhetorical "questions" to Ukraine, trying to blame her for the death of the Malaysian "Boeing". For which he was included in the EU sanctions lists (apparently, this will create additional difficulties in the contacts of the ambassadors of European countries with the Russian representation in Washington). However, those who insist on Antonov's "hawkishness" forget that it is Russia that owes him the greatest positive achievement of US-Russian relations of recent times – the conclusion of the Strategic Arms Reduction Treaty (START). After receiving the command from Moscow, Antonov made unprecedented concessions to the Americans, agreeing to count the strategic bomber (which the Americans have much more than ours) as one warhead, while on each such aircraft a good dozen cruise missiles are deployed. And, accordingly, the warheads. That is, at a critical moment of Russian-American relations, a person sent to Washington who does not have his own opinion, a person who will only report what the boss wants. The Kremlin has deprived itself of the opportunity to receive unpleasant information. For the "cold war" everything is ready …
Washington Just Punished Russia — and Helped Putin | Foreign Policy
Washington Just Punished Russia — and Helped Putin « | Foreign Policy | the Global Magazine of News and Ideas