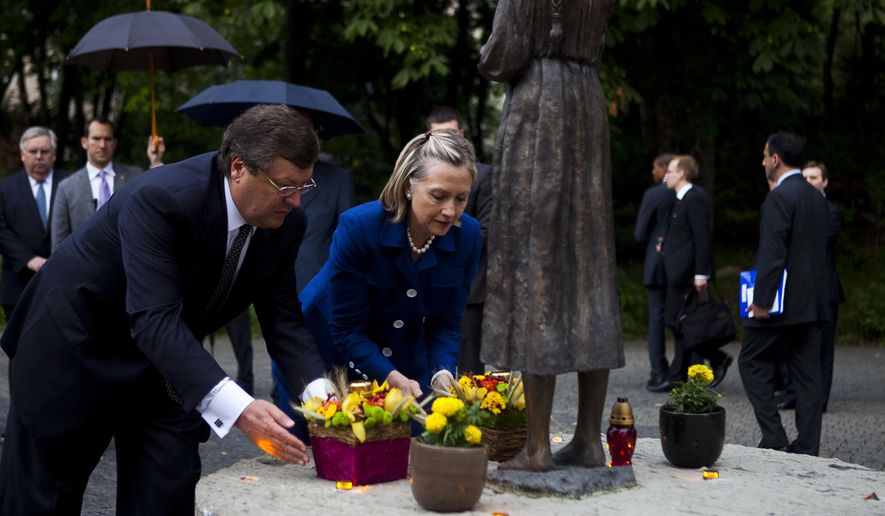 Has Ukraine been stabbing the US in the back?
</end editorial>
---
---
The "Trump colluded with Russia" narrative is alive and well in the United States. With the media and the Marxist left lacking any facts to support this falsehood, they have now resorted to guessing what evidence hackers overseas may provide to resuscitate their attempt to unseat a duly elected U.S. president.
The Associated Press and The New York Times reported this week that a Ukrainian hacker named "Profexer" had turned himself in and is now a cooperating witness for the FBI. The mainstream media is beside itself reporting what "facts" this new twist of the Russia story may uncover. Why do you need facts when you can pollute the news cycle with things you can make up about what a man might say about President Trump?
According to the AP account, "There is no evidence that Profexer worked, at least knowingly, for Russia's intelligence services." But hey — why does that matter when you can attach all kinds of innuendo and made-up stuff to an overseas arrest for hacking?
But that story aside, some real news is coming out of Ukraine on the collusion front. I'm not talking about Russian collusion against Hillary Clinton; I'm talking about collusion between the Democratic National Committee and the government of Ukraine to try to stop Donald Trump from winning the presidential election.
We all know what Mr. Trump said about trying to work with Moscow on the world stage during the campaign. Essentially, it was a recognition that Washington should seek better relations with Russia — you know, that really big nation that has the most nuclear weapons in the world. Mr. Trump essentially said we should respect Moscow's concerns about its "near abroad" and work with Russia where we could to defeat the Islamic State and other threats to both countries.