Anonymous expert compilation, analysis, and reporting.
</end editorial>
---
---
POTUS signs the "New Axis of Evil" sanctions bill, states concerns about lack of flexibility for the executive. Russian Federation Council head Kosachyov accuses POTUS of "surrender", never mind the veto-proof majority. LAT refuses to accept the double whammy Russia gets with POTUS promoted LNG exports to Europe and sanctions impact on energy sector, well explained by Fishman and Dugas. NBC also covers Zapad 2017.  More on RF VKS aerial provocations in Baltic. VP Pence has excelled in his diplomatic effort in the Balkans after a superb effort in the Baltics and Georgia.
Whitmore elaborates on Inozemtsev's excellent analysis of Russia as the ossified Jurassic colonial empire, trying to turn the clock of history backwards. Goble surveys Russian assessments of sanction impacts, noting that the misery of ordinary Russians is not a factor in Kremlin calculus (also observed during OAF when Milosevic caved only when assets of oligarchs started to crumble under GBUs – the many parallels between Russia now and Serbia of the 1990s are remarkable). Pastukhov essay on Russian "Autocracy" is excellent, and nicely summarised by Goble – until Russia breaks out of its mindset of admiring autocrats, it will continue to cycle through collapses and dictatorships. The sorry saga of Vadim Pogodin, who murdered a child in Kramatorsk, and was then released after being detained on an Interpol warrant, continues – Novaya Gazeta learning that he was a key player in the deployment of the 53rd Air Defense Missile Brigade SA-11 GADFLY system to Donbass, and thus a key witness for the MH17 investigation, who could potentially implicate many people in Russia. Multiple reports on Russia's meltdown. Ukraine to sue over Kerch bridge. First BMD-4Ms delivered.
Belarus may be sanctioned for exporting goods to the Donbass puppet republics. A Russian activist seeking asylum in Belarus has vanished.
Russian Deputy Prime Minister Dmitry Rogozin now PNG in Moldova for making rude comments about Moldovans, and wins today's COCW Award for his latest social media effort – there is no such thing as  "unposting" in the information age.
American coal supplies, exports to Canada, and cutting business ties with Russia are leading themes in Kyiv MSM. Crimea suffering environmental collapse as Russia refused to deal with canal closure. Excellent UATV wrapup (in HD) on SEA BREEZE 2017. Donbass fires continue. UA VDV celebrate 25 years. A delightful Youtube clip found with GoPro footage from the cockpits of Su-25M1 FROGFOOTs, dating back to the 2014 air campaign.
Russia disputing, as it would, Reuters reported body counts in Syria. LTCDR Michael Tremel interviewed on Su-22M4 FITTER kill. More disturbing reports from Turkey.
Much argument over the DPRK. Reuters cites two "U.S. intelligence officials" describing the DPRK's motives as deterrence – not entirely an accurate assessment as there is a dominant extortion play involved, a game played ad nauseum by this regime for decades.  SECSTATE attempts reasoning with the DPRK, forgetting that as he is an  "imperialist capitalist American lackey […add more colourful Juche-speak …] and stooge" his approach could only ever be an evil American ploy to deceive the pure-of-heart followers of Juche! Xinhua troll POTUS in an OpEd over China's culpability in the current DPRK mess. More on PLA 90th parade, and a Chinese analyst comments on the new DF-26 IRBM/ASBM. Djibouti base formally opened.
France not happy about Germany's lack of commitment to European defence. Venezuela descends into the abyss.
TNI finally figure out the significance of the T-50 PAK-FA low band radar system, despite years of Russian advertising and Western analysis papers. US Army on MBT futures. IBM achieve major breakthrough in magnetic tape technology, with strategic impacts for data retention. Germany to replace the classic Flecktarn BDU, the 1980s ersatz M38/M40/M42/M44 Tarnjacke.
Four interesting reports on IW/IO/cyber – and who is liable for data theft due negligent host security?
Sanctions dominant in US domestic debate, but much toxic argument on other Russia related matters. Interesting debate on use of stored 747-8 aircraft originally destined for Russia as new Air Force One airframes – no doubt if adopted cause for endless OpEds on POTUS and Russia.
Russia / Russophone Reports
Trump Signs Bill Imposing New Sanctions On Russia, Iran, North Korea
WASHINGTON — The White House says U.S. President Donald Trump on August 2 signed a bill into law that imposes new sanctions on Russia, Iran, and North Korea. U.S. lawmakers in late July passed th…
Trump signs what he calls 'seriously flawed' bill imposing new sanctions on Russia – The Washington Post
The bill, which also sanctions Iran and North Korea, had the support of a veto-proof majority in the Congress.
Read President Trump's statement outlining his concerns about the Russia sanctions bill – LA Times
Shortly after signing a bill imposing new sanctions on Russia today, President Trump released an accompanying signing statement outlini…
Moscow: Trump 'Surrendered' by Approving New Sanctions Against Russia
U.S. President Donald Trump signed sanctions against Russia into law on Wednesday, in reaction to its alleged hacking of institutions related to the U.S. presidential election, according to two White House officials cited by the Associated Press. The White House announced last Friday that Trump would sign the legislation, which passed through the U.S. Congress with near-unanimous support. In a signing statement widely circulated on social media, Trump distanced himself from the legislation. "While I favor tough measures to punish and deter aggressive and destabilizing behavior by Iran, North Korea, and Russia, this legislation is significantly flawed," he wrote. Tensions between the U.S. and Russia have escalated since the U.S. Congress passed the sanctions last Friday. Moscow ordered the U.S. Embassy to slash its diplomatic staff by hundreds of people in response. And reports have since circulated through the Russian media that the U.S. Embassy has responded in turn by rejecting travel visas for Russian applicants, a claim the U.S. Embassy denies. Reacting to news of the signing, the head of the Federation Council's international affairs committee Konstantin Kosachyov, wrote on Facebook that the only news was that Trump had "surrendered" to pressure from the U.S. Congress. "Out of the three options: confronting Congress (by vetoing the law), refusing to sign ("I don't agree, but there is nothing I can do") or sign, the president has chosen the third option," he wrote. "The U.S. has not left any opportunity for constructive cooperation with Russia," he added.
Russia slaps the U.S., but Trump won't slap back. Sad – LA Times
Trump's unwillingness to get tough with Russia saps his credibility, strengthens suspicions of collusion. with the Kremlin, worries our allies and undermines America's standing.
Russia Plans Huge Zapad 2017 Military Exercises With Belarus – NBC News
The Zapad 2017 war-games will take place next month in Russia's neighboring ally of Belarus.
Russian Military Jets and Warplanes Alarm Latvia, Estonia and Finland as Europe Prepares for Potential Attack
Latvia's armed forces reported observing two Russian Su-34 fighter jets, two Su-27 fighters, two MiG-31 fighters and one An-26 cargo jet.
Russian Military Jets And Warplanes Alarm Latvia, Estonia, And Finland, As Europe Prepares For Potential Attack – To Inform is to Influence
Russian Military Jets And Warplanes Alarm Latvia, Estonia, And Finland, As Europe Prepares For Potential Attack Russia's air force sent seven military jets zooming past Latvia Tuesday, before forces in Estonia and Finland scrambled to intercept three Russian warplanes further north in the Baltic Sea. In different incidents, Latvia's armed forces reported observing two Russian Su-34 fighter…
Russian jets intercepted by North Atlantic Treaty Organisation planes over Estonia
Nato jets intercept Russia fighter planes over Baltic Sea but violate Finnish airspace
Two F-18 Super Hornet fighters were scrambled from Estonia's Amari Airbase to tackle Russian aircraft.
NATO jets intercept Russian military planes near Estonia – UPI.com
NATO jets intercepted three Russian military planes near Estonian airspace, an incident that briefly violated Finnish airspace, the military alliance said.
NATO jets intercept Russian aircraft near Estonian airspace – CNNPolitics.com
NATO jets intercepted three Russian military aircraft near Estonian airspace Tuesday, an alliance spokesman told CNN.
Moscow is sending up to 100,000 troops to NATO's border | Business Insider
Moscow is assembling up to 100,000…
UAWire – The US to increase its military presence in Baltics during Russia's Zapad-2017 military exercise
The United States will increase the number of servicemen and military equipment in Lithuania during the time of the joint Russian and Belarusian …
Edward Fishman | The Russia Sanctions Bill Is a Decisive Moment for US Policy—Now What?
On July 28, the White House announced that President Donald Trump intends to sign the Russia sanctions bill that passed the House and Senate with veto-proof majorities. Trump had little choice; had he rejected the bill, it would have become law anyway. Despite concerns that House Republicans would water down the bill after it initially sailed through the Senate on June 15, the final bill emerged with its teeth intact. The bill is the most significant act by Congress on Russia policy in decades. Since the end of the Cold War, US policy toward Russia has vacillated between hopeful engagement and hardheaded skepticism. But the bill settles US policy decisively in favor of a revised form of containment, focused on holding the line against Moscow's assault on liberal democracy and the post-Cold War settlement in Europe. So long as this law is on the books, a new "reset" that absolves Russia for its invasion of Ukraine and attack on the 2016 US election will be virtually impossible. Congress deserves praise for defending US national security while the president stubbornly refuses to accept the Russian threat. But for the bill to fulfill its potential, the Trump administration must implement it smartly. The executive branch should take the following five steps to ensure the bill advances American interests and doesn't needlessly alienate US allies.
Reassure the EU and G7 that the United States remains committed to multilateral sanctions and a transatlantic approach to Russia policy A number of European leaders have criticized the bill as an act of unilateralism that could endanger European energy security. They worry about the bill's potential impact on Nord Stream II, the controversial gas pipeline that would connect Russia to Germany through the Baltic Sea and jeopardize Ukraine's transit revenues. Notwithstanding that the pipeline provisions are discretionary—and that some in Europe are trying to use the bill to score political points—the White House must reassure US allies. When he signs the bill, Trump should issue a statement reaffirming America's commitment to transatlantic unity and underscoring that the United States will not use the new sanctions to harm its allies. Secretary of State Rex Tillerson and Secretary of the Treasury Steven Mnuchin should also call their counterparts in the EU and the G7 to offer private reassurance. As Russia is spreading disinformation in Europe in hopes of sowing divisions over the bill, it also behooves European leaders such as German Chancellor Angela Merkel and French President Emmanuel Macron to explain publicly that the bill is designed to deter Russia from future attacks on the transatlantic community. In calls with their counterparts, Tillerson and Mnuchin should ask if leaders are willing to make public statements in support of the bill.
Negotiate action plans with countries around the world to reduce their dependency on Russia's defense sector The strongest provision in the bill targets Russia's intelligence and defense sectors. Practically speaking, it requires the executive branch to impose sanctions on anyone that engages in a significant transaction with Russia's sprawling military-intelligence-industrial complex. But the most notable consequence is mandatory sanctions on entities that purchase significant volumes of Russian arms. Russia is the world's second-largest arms exporter. Dozens of countries buy Russian arms, but over the last decade, Russia's biggest customers have been India, China, Algeria, Vietnam, and Venezuela. These five countries have purchased roughly 75 percent of Russia's military exports. Wisely, the bill permits sanctions to be delayed for 180 days if the president certifies that a violator is "substantially reducing" its transactions with Russia's intelligence and defense sectors. This mechanism is similar to the one used by the United States to reduce Iran's oil exports from 2.5 million barrels per day in 2012 to 1.1 million barrels per day the following year. As was the case with buyers of Iranian oil, countries can't be expected to zero out their purchases of Russian arms overnight. In the coming months, the Departments of State, Treasury, and Defense should send joint delegations to negotiate action plans with countries to wind down their purchases of Russian arms. Ideally, they should seek to secure deals that would allow the United States to delay imposing sanctions for at least a few years, while locking in major reductions in Russian arms sales. Simultaneously, the United States should encourage France, Germany, Italy, Israel, the United Kingdom, Ukraine, and others—as well as American defense firms—to fill any gaps caused by reduced arms acquisitions from Russia. The success of this provision should not judged by how many times the United States uses it to impose sanctions. On the contrary, the Trump administration should aim to impose these sanctions sparingly, if ever. The overarching goal should be to use the credible threat of sanctions to squeeze Russia's intelligence and defense sectors and reduce global dependency on Russian arms.
Explain the new sanctions to the oil sector and warn firms that risk violating them The bill includes two significant provisions that affect the oil sector. The first imposes mandatory secondary sanctions on any individual or entity that makes a significant investment in a "special Russian crude oil project"—defined as an Arctic offshore, deepwater, or shale oil venture. Domestic sanctions already bar US and European firms from making such investments. But this provision will affect oil companies based in countries that have not imposed domestic sanctions on Russia, including firms in Asia, the Middle East, and South America. The US government regularly urges countries outside the sanctions coalition to prevent their companies from backfilling Russian business relinquished by American and European firms. The bill gives the US government a powerful tool to increase the likelihood that these requests are respected, as backfilling will carry the risk of triggering US sanctions. The second oil-related provision in the bill prohibits US companies from participating in any Arctic offshore, deepwater, or shale oil project in which a Russian firm owns at least a 33 percent stake. Previously, US companies had been barred from participating in such projects only in Russian territory. Thus, the bill will impede Russian firms from copying advanced US drilling techniques used outside of Russia and then utilizing them to exploit next-generation oil resources at home. As the recent Treasury Department fine against ExxonMobil illustrates, oil companies aren't always circumspect when it comes to sanctions compliance. US officials must proactively explain the new restrictions to oil companies and indicate that the US government will enforce them strictly. US officials should also seek to negotiate wind-down plans with companies whose current investments in Russia could violate the new law.
Develop a transatlantic sanctions policy to deter Russian cyberattacks The bill imposes mandatory sanctions on individuals and entities deemed to be "undermining cybersecurity against any person, including a democratic institution, or government on behalf of the government of the Russian Federation." As the provision lacks geographic limits, it applies to Russian actors that use cyber-subversion against entities not only in the United States but also in Europe and beyond. Europe has experienced no shortage of Russian cyberattacks in recent years, so the EU will likely be interested in exploring ways to deter Moscow in partnership with the United States. The US government should send a team to Europe to negotiate an EU equivalent of the cyber sanctions included in the bill. As part of these negotiations, the US delegation should also discuss how the United States and Europe could cooperatively implement sanctions in a way that maximizes their deterrent effect on Russia. A joint NATO-EU declaration affirming collective defense against Russian cyber-subversion is one mechanism that could enhance deterrence.
Articulate to Moscow what steps will be necessary for the United States to lift sanctions To make the most of the bill, the Trump administration must not only implement it vigorously but also explain clearly what it aims to achieve. Sanctions can change behavior only if their target understands which behaviors must be changed. Ambassador Kurt Volker, the US Special Representative for Ukraine Negotiations, should communicate unambiguously to Moscow that the United States stands ready to lift sectoral sanctions as soon as Russia fully implements its Minsk commitments and respects Ukraine's sovereignty and territorial integrity. The bill fortifies sanctions, but it in no way prevents sanctions from being eased should Russia shift course in Ukraine. Moreover, US officials must underscore that America will wield cyber sanctions aggressively if Russia persists in its meddling in elections around the globe. Yet Washington should also state that current cyber sanctions and penalties can be lifted if Russia refrains from interfering in any democratic processes over a prescribed time period—perhaps four years.
Without question, Congress has strengthened the Trump administration's hand vis-à-vis Moscow by passing this bill with overwhelming support. The message is loud and clear: America will push back against Russian aggression regardless of political dysfunction in Washington. Even if the administration's implementation is less than ideal, the law will preclude the type of catastrophic US-Russian deal that Trump has often flirted with. But anything short of proactive implementation would be a major missed opportunity to advance vital US interests. Edward Fishman, a nonresident research fellow at the Atlantic Council, served as a member of the Secretary of State's Policy Planning Staff and as the Russia and Europe Lead in the State Department's Office of Sanctions Policy during the Obama administration. He tweets @edwardfishman.
Mari Dugas | Washington's Got a New Tool to Counter Putin, and It's Not What You Think It Is
Washington's got a new way to counter Russian influence in Europe, and it's not what you might expect. Thanks to new technology, the United States has experienced a boom in natural gas production and is set to become the world's third-largest exporter of liquefied natural gas (LNG) by 2020. The United States has recognized this opportunity and is increasingly taking a leadership role within global gas markets to challenge Russian gas dominance over Europe. In his remarks in Poland before the G20 summit, President Donald Trump said that the United States will ensure European access to alternative energy sources so that "Poland and its neighbors are never again held hostage to a single supplier of energy," presumably referring to Russia. These remarks came after a terse European rebuke of the new US sanctions on Russia that the US Senate passed in June. Since then, Congress has approved the bill and the White House has said Trump will sign it. The bill would subject European companies involved in sanctioned Russian energy projects to US sanctions, too, if the president chooses to activate that provision of the legislation. Germany's Foreign Minister Sigmar Gabriel and Austrian Chancellor Christian Kern criticized the legislation, saying, "Europe's energy supply is a matter for Europe, not the United States of America." But the deeper cause of energy-related tensions between Europe and the United States recently, and within Europe itself, can be attributed to the Russian-led Nord Stream 2 pipeline project. Russia's state-owned gas conglomerate Gazprom developed the project to expand the existing Nord Stream pipeline that delivers Russian gas through the Baltic Sea to Europe, bypassing Ukraine and thereby stripping it of transit fees. The Nord Stream 2 project has been received differently among European states; the largest consumers of Russian gas—Austria, France, and Germany—have supported it, while the Baltic and Nordic states have criticized it, calling it an extension of Russia's gas monopoly over Europe and a threat to the region's security. Agnia Grigas, an expert on global energy markets and a nonresident senior fellow at the Atlantic Council, masterfully explains the geopolitical underpinnings of this gas triangle between Europe, Russia, and the United States in her latest book, The New Geopolitics of Natural Gas (Harvard University Press, 2017). She describes the intricate global landscape of natural gas markets, with a particular focus on Russia's use of Gazprom as a political tool against Europe and Eurasia, as well as the new surge of US-led natural gas initiatives across the globe. Grigas details the major gas players, infrastructure, and the geopolitical tensions over energy supplies. Her book tackles dense issues with clarity and is written in a compelling manner. Even if Nord Stream 2 goes forward, Grigas argues that Russia's gas dominance over Europe is on the decline. The countries that disagree with the project have been growing in number, bolstered by new opportunities for gas supplies, in particular from the United States. Lithuania built a floating LNG terminal, enabling it to find other suppliers of natural gas, and in 2017, signed an agreement to receive LNG from the United States. Poland has already received its first shipment of American LNG and has signed deals for more. These opportunities and others stemming from the US shale boom and EU's own energy strategy, driven by goals of diversification, efficiency, and renewables, will provide European countries with more attractive energy partners than Russia, according to Grigas. energy competition between the United States and Russia not only over the European markets but also globally. Russia is due to open its third LNG terminal this year, the Yamal LNG Project in the Arctic. If successful, Russian company Novatek could vault Russia—a relative latecomer—into the LNG market, and pit it against the United States. With a nuanced understanding of the political underpinnings of the market and the implications for US foreign policy, Grigas' examination provides insight into how this LNG influence may play out and emphasizes the critical role that US energy can take in diversifying European and even Asian markets from Russian gas. The United States can maximize its LNG imports to Europe by capitalizing on the shale revolution and leading in the creation of a new global gas market. The traditional gas market, dominated by Russian pipelines, will no longer be the status quo as new gas players emerge and new relationships are formed. President Trump has made US natural gas a focal point of his administration. The New Geopolitics of Natural Gas should be required reading for those policymakers hoping to understand its implications on policy and the international order. Mari Dugas works at the Belfer Center for Science and International Affairs at Harvard's Kennedy School. She tweets @marilisdugas.
Pence Says U.S. To Hold Russia 'Accountable For Its Actions' – To Inform is to Influence
U.S. Vice President Mike Pence has told leaders of the Western Balkans that the United States will continue to hold Russia "accountable for its actions." "We must be resolute and uncompromising in the face of aggression from an unpredictable country that casts a shadow from the East," Pence told a summit of the Adriatic Charter…
Pence urges Balkans to turn west, away from Russian 'shadow'
US Vice President Mike Pence on Wednesday lambasted Russia for trying to "destabilise" the Western Balkans as he declared the region's future was "in the West".
Go West, VP Pence tells Balkan leaders
Vice President Mike Pence accused Russia on Wednesday of working to "destabilize" the Western Balkans and divide the region from the West where he said its future lies.
Pence Says Future Of Western Balkans Is 'In The West'
U.S. Vice President Mike Pence has said the future of the Western Balkans is "in the West," on his final stop of an Eastern European tour aimed at reassuring U.S. allies in the region in the face of an emboldened Russia.
Mike Pence says 'America first does not mean America alone' in pursuit of new NATO members – UPI.com
During a speech in Montenegro, Mike Pence said the White House is committed to increasing NATO membership, citing "America first does not mean America alone."
Pence praises Montenegro for standing up to Russia | Fox News
U.S. Vice President Mike Pence has praised tiny Montenegro for standing up to Russian pressure when it joined NATO earlier this year.
Pence Praises Montenegro For 'Courage' In 'Face Of Russian Pressure' | InSerbia News
Russia-backed agents tried to kill Montenegro PM: US V-P Mike Pence, Europe News & Top Stories – The Straits Times
PODGORICA, Montenegro (AFP) – United States Vice-President Mike Pence on Wednesday (Aug 2) accused Russian-backed agents of attempting to assassinate the prime minister of Montenegro during an alleged coup attempt last year.. Read more at straitstimes.com.
Pence Talks Up NATO On Visit To Russia's Front Yard : NPR
Vice President Pence wraps up a trip Wednesday to Estonia, Georgia and Montenegro. Pence has spent the four-day trip speaking out against Russia and affirming U.S. support for the tiny nations.
Pence Calls Montenegro's NATO Accession 'A Historic Achievement'
U.S. Vice President Mike Pence praised Montenegro for becoming NATO's newest member two months ago. Pence visited Podgorica on the final stop of an Eastern European tour. Speaking alongside Prime Minister Dusko Markovic on August 2, Pence said the United States has "no small allies," and is committed to building its ties with the Western Balkans. (Reuters)
US VP Pence Praises Montenegro's NATO Member Status :: Balkan Insight
US Vice President Mike Pence said the future of the Western Balkans is among Western nations despite Russian attempts to exert influence in the region.
America is helping Montenegro's democracy mature
The Latest: Kosovo Asks US Vice President for Help With NATO | World News | US News
PODGORICA, Montenegro (AP) — The Latest on U.S. vice president's visit to Montenegro (all times local):
Russia's Not Going To Like What Pence, Trump Have Planned
Pence pledges support for Georgia, condemns Russian moves – The Washington Post
U.S. Vice President Mike Pence pledged support Tuesday for the former Soviet republic of Georgia, his second stop on a European trip backing nations that feel threatened by Russian aggression.
Remarks by the Vice President and Georgian Prime Minister in a Joint Press Conference | whitehouse.gov
Georgian Chancellery Tbilisi, Georgia PRIME MINISTER KVRIKASHVILI: (In progress, as interpreted.) — that we are receiving not only the Vice President of our key strategic partner, Vice President of the United States, but the great friend of Georgia, Mr. Mike Pence, who we obtained as friend not long ago. In Munich after the brief meeting of introduction, I was honored to have meetings on the invitation of the Vice President in Washington. And we continued our meetings (inaudible) actually, your visit shortly after coming to office. He is attesting to the large desire by President Trump and your administration to strengthen the strategic cooperation with Georgia. For this, please accept my hearty gratitude. This year notes the 25th anniversary of establishing diplomatic ties. And in this regard, the U.S. role in strengthening our democratic development, sovereignty, and the track leading towards membership of NATO — your role was the key one. And by your assistance, Georgia is right now neither Soviet nor post-Soviet-type of a country. Right now we are the European democracy associated with EU. We stand proud alongside with American side on the watch of the global stability, and we're contributing into the peace worldwide. Georgian people highly prize the friendship of the American people standing by and invariable support. Mr. Vice President, we have conversed even on the deeper insight in terms of our cooperation. I would like to single out and salute our work in the defense field.
The Daily Vertical: Why Navalny Can't Lose (Transcript)
One way or another, we're in for one hell of a show next year. One way or another, the March 2018 presidential election will probably be like nothing we've seen before in Vladimir Putin's Russia. And the reason, of course, is Aleksei Navalny. Because whether or not Navalny is allowed to run — and all signs are that he won't be — there is just no way of avoiding that he will be a major presence in the campaign. Despite constant pressure, Navalny has already opened more than 60 campaign offices across Russia. He's raised more than 1.4 million euros and recruited more than 120,000 volunteers. Now, in the unlikely event that Navalny is allowed on the ballot, his modern grassroots campaign will contrast sharply with those of Putin and fake opponents like Gennady Zyuganov and Vladimir Zhirinovsky. Navalny won't be allowed to win, of course. But he will win by losing, by showing the public what a real campaign looks like and by exposing the Potemkin nature of Russian elections under Putin. And in the more likely event that Navalny is not allowed on the official ballot?  Well, in that case my assumption is that he will continue campaigning and act as if he is running anyway. He'll run a campaign against the fake election. He'll ridicule yet another stage-managed race between Putin, Zyuganov, and Zhirinovsky. And in this scenario, he really can't lose. Because in reality, Navalny isn't running to win in 2018. He's running in a longer-term election. He's positioning himself for a future when the Putin regime inevitably runs out of steam. Next year's election is just the opening bell. And one way or another, it'll be one hell of a show.
The Morning Vertical, August 2, 2017
ON MY MIND It's a time of politically significant anniversaries for Russia. This year, of course, marks the centenary of the Bolshevik Revolution. But it's also the 80th anniversary of Josef Stalin's Great Terror. But next year might be the most significant anniversary of all: the 100th anniversary of the end of World War I. The end of the First World War in 1918 in many ways marked the end of the age of empire in Europe. It was the death knell for the Ottoman and Austro-Hungarian empires and was the beginning of the end of the British Empire. Of Europe's great empires, only the Russian Empire successfully reconstituted itself, in the form of the Soviet Union. And if the collapse of the U.S.S.R. in 1991 was supposed to mark the final end of the Russian Empire, somebody forgot to tell Russia's current rulers — who continue to have designs on Ukraine, Georgia, Moldova, and Belarus. In a very insightful piece featured below, Vladislav Inozemtsev succinctly explains the political, geographical, sociological and psychological reasons why Russia can't shake its drive for empire. Nearly a century ago, Europe's age of empire ended. Only Russia held on — and this has been holding Russia back ever since.
Window on Eurasia — New Series: Will New US Sanctions Regime Finally Hit Putin and Those Closest to Him?
Paul Goble Staunton, August 2 – Western sanctions on Russia up to now have hit the ordinary people of that country, although not as hard as the countersanctions the Kremlin itself has imposed. But the Western actions have done less to affect those closest to Vladimir Putin who, unlike the Russian people, may be in a position to demand he change course or even leave office. The Western sanctions regime in response to Putin's aggression against Ukraine has been based on the assumption that if his people suffer, he will change his position. But Putin cares very little about the suffering of his people – indeed, he has hurt them far more by his counter-sanctions than the original sanctions did. Moreover, as ever more polls show, Russians even though they have been impoverished at least in part by the sanctions/counter-sanctions combination are adapting to their new reduced circumstances and at least as ready as they were earlier to support Putin and his regime (znak.com/2017-08-02/eksperty_konstatiruyut_chto_rossiyane_privykli_k_krizisu_i_stali_bolee_dovolnymi). The sanctions regime to date did not hit Putin's core supporters: the oligarchs and the super-rich whose position his regime has made possible. Indeed, new information shows that Russia's billionaires became significantly richer in the first half of this year (kasparov.ru/material.php?id=598172C1AD868). The new US sanctions law that President Donald Trump signed into law today promises to change that because it calls for investigations in the wealth and holdings of Russia's wealthiest, something that would be at least a nuisance and in the view of some would strike at Putin "personally" (nv.ua/opinion/piontkovskiy/kak-sanktsii-ssha-udarjat-lichno-po-putinu-1583825.html). That, of course, assumes that the measure will be implemented as its backers intended, but Trump has been anything but enthusiastic about a law that ties his hands and makes it far more difficult to achieve the rapprochement with Russia that he suggested during his campaign he wanted to pursue. And thus it should surprise no one that some lawyers and businessmen are already discovering "loopholes" in the law that might be used to allow individuals or corporations to escape what the authors of the measure appear to have intended, as Russia's RBC news agency reports today (rbc.ru/economics/02/08/2017/5980a5289a794754fb147bc2). It analysts point out that the new law has a provision that wasn't in the original draft. That provision provides that the government can issue "routine" licenses to companies to do business with Russia if that "does not introduce essential change in the policy" of the US toward Russia. RBC cites US lawyers as saying that this change "leaves to the president real freedom to issue license which permit actions which otherwise would be subject to punishment" and that the measure does not provide any means for those who object to any such grants to appeal them except via the federal courts. That in turn means that the Trump Administration could issue licenses under this law which would allow certain Russian figures to fly under the provisions of the act in their dealings with the United States and thus feel less pressure from the new measure than many now are assuming.
Window on Eurasia — New Series: Russian Public Life Today is Not Just a Battle of Individuals but a Struggle of Ideologies, Pastukhov Says
Paul Goble Staunton, August 1 – Despite the conviction of many that conflicts among opposition figures are simply battles among individuals, Vladimir Pastukhov says, "an ideological struggle in post-communist Russia not only exists but is proceeding within a long discredited mental paradigm" which explains why Russian history, its reflection, is a vicious circle. The recent debates between Aleksey Navalny and Igor Strelkov, the St. Antony's College historian says, are "the clearest public clash in recent years of all the main Russian ideological trends at the new turn of Russian history," a clash that involves "not two but three," the last being the spirit of the Russian liberal opposition (republic.ru/posts/85454). "In the final analysis, Navalny and Strelkov appealed not so much to the nationalists … as to the liberal audience. [That is,] they discussed not the nationalist but the liberal agenda." And "at the center of debates was one single question which has political and economic meaning in Russia – the question about power." Navalny has been criticized for failing to detail his program, but in fact, Pastukhov suggests, duringn the debate everthing that one needs to know about his views on politics in Russia" because "he expressed his attitude toward state power." Pastukhov says that "in Russia there is not and cannot be a political ideology" in the Western sense "because Russia as in the past remains a pre-political society… [Thus] the right-left matrix doesn't apply to Russia as it was constructed as a derivative involving relations to private property which did not and does not exist in Russia." "Having expressed his attitude toward power," the Russian historian continues, "a Russiann politician answers the question about his program in an exhaustive way. One needn't knw anything more about it or him in an ideological sense." According to Pastukhov, there are a total of "three traditional points of view on this sensitive issue for Russia: First, there is the patriotic or Slavophile position, whch Strelkov embodies. For those who hold this view, "the powers are a prior good" and justify themselves by existing. "Democracy is not only unnecessary but even dangerous since it is capable of destroying the natural unity of power and the people and become a weapon in the hands of plutocrats as well as the foreign and domestic enemies of Russia." Second, there is the liberal or Westernizer position to which both Navalny and Strelkov appealed. For it, "power is a prior evil: it opposes society its interests are opposed to the interests of society and therefore it must be controlled, contained and forced to act in the interests of society in spite of its egoistic and 'bloodsucking' instincts." And third, there is the progressive, that is revolutionary-democratic position. That is Navalny's position. It holds that "power by itself is neutral and everything depends in whose hands it is held: if it is in 'bad' hands, then it will be 'reactionary' and must be opposed; if it is in 'good' hands, that is, progressive ones, it must be supported." Put in lapidary terms, Pastukhov says, "the three ruling ideological trends in Russia today can be summarized in the following way: power must be served (the patriots), power must be fought (the liberals) and power must be used (the progressives)." At first glance, these appear quite far apart, but they really aren't as distant from one another as all that. "They have a common platform: the Russian patriots, the Russian liberals and the Russian revolutionary democrats (progressives) recognize the objective inevitability and even necessity of the existence in Russia of a harshly centralized, built from top down, vertically integrated state." In short, they all accept the Leviathan state as a demiurge and vie society as "an infantile youth incapable of any independence and more than that capable of committing a mass of stupidities and even calling forth a universal catastrophe if suddenly they separate themselves from the supervision of the state." The problem is that thinking in this way the liberals have no chance of coming to power except as a result of some cataclysm. The progressive Bolshevik types do have a change because they seek power above all and will do what is necessary to seize the state. But neither of them or of course the patriots will challenge the autocratic state. "Autocracy," Pastukhov says, "in the final analysis can be extremely varied: Orthodox, communist, anti-communist, corrupt and even anti-corrupt." But the fundamental vicious cycle of Russian history won't be broken until the vicious cycle of Russian thought is broken and Russia adopts "at a minimum" three fundamental reforms. First of all, there must be rules that prevent anyone from remaining in power for very long and ensure the circulation of elites. Second, he says, there must be a fundamental decentralization of power. And third, there needs to be a clear transition to a parliamentary republic or "as a variant," a parliamentary-presidential one. Rephrasing a popular political notion in the past, "one can say that "all previous ideologies have put as their goal the modernization of Russian autocracy … now the time has come to demolish it." That requires that the opposition come together to get power and only then debate their differences. Worrying about the latter first ensures that it won't take power. There is a clear example of what is at stake if the two opposition trends don't come together. That was in Germany in the early 1930s when the two main opposition groups decided their differences were more important than anything else and thus lost out, opening the way to the rise of Hitler. Or put another, Pastukhov concludes, "present day Russian politics reminds one of a computer game: in it, there are many levels, and one must not jump to the next level without fulfilling the program of the previous one."
Vladimir Pastukhov | About Navalny, Strelkov, liberal audience and Open Russia without quotes
About Navalny, Strelkov, liberal audience and Open Russia without quotes. It is universally recognized that there is no ideology and ideological struggle in modern Russia, there is only a clash of personalities, to a varying degree of sympathy and unsympathetic, who say approximately the same thing in different words, calling each other "wayward." But is it? As the Soviet physicist Zelmanov noted at one time, we are witnessing processes of a certain type only because other types of processes are proceeding without witnesses. We observe today exclusively for the "struggle of the leaders" only because the struggle of ideas remains outside the scope of our observations. We have not learned to correctly identify and interpret it. The debate between Navalny and Strelkov, who at first made so much noise, did not really become a major media event. They reminded the Klitschko fight with Povetkin of the thirteenth year, where Navalny, like Klitschko then, won on points, but in general this is not the sight for which they go to boxing. It is worthwhile, however, to look at this duel not under the psychological, but under the ideological angle, and its significance will grow dramatically. What is uninteresting and boring for the inexperienced inhabitant, looks very intriguing for someone who knows how to guess in the surface vibration of modern, fairly petty Russian politics the latent movement of "big ideas". And then the children's fairy tale about Buratino and Karabas-Barabas can turn into an episode from the "Jurassic Park", just dinosaurs are still wandering off-screen.
Released killer of Ukrainian schoolboy Chubenko Pogodin is linked to terrorist attack on MH17, – Novaya Gazeta
Terrorist Vadim Pogodin, who killed Ukrainian schoolboy Stepan Chubenko in the Donbas in 2014, was probably involved in the terrorist attack upon MH17 plane in 2014 over the Donbas. This was announced by Novaya Gazeta journalist Pavel Kanygin, Censor.NET reports. "Last weekend, Vadim Pogodin was released by Crimean law enforcers. Ukraine and "DPR" [self-proclaimed republic of the Donbas – ed.] suspect the 46-year-old leader of Kerch battalion of execution of schoolboy Stepan Chubenko in Donetsk. Both Ukrainian and Donetsk investigators say Pogodin killed the 16-year-old in late July 2014 with four shots to the back of his neck," the story reads.
Suspected murderer released by occupation authorities in Crimea could become "key suspect" in MH17 case
The former leader of the "DPR" militant battalion, Ukrainian citizen Vadim Pogodin, whom Kyiv accuses of the brutal murder of a Donetsk teenager for his pro-Ukrainian position, was not extradited to Ukraine at the request of law enforcers and, moreover, was released from the detention center in the occupied Crimea. This was probably done with an eye to the fact that the man is a holder of crucial knowledge of details regarding the Buk missile launcher, which shot down the MH17 airliner, Novaya Gazeta's investigation notes. News 01 August from UNIAN.
Most of all for Pogodin worried "Khmuriy" – How is the "hero of Novorossia", who shot a Ukrainian teenager, connected with the MH17 case
Last weekend, Vadim Pogodin was released by the Crimean silo-wiki to freedom. Let me remind you that the authorities of Ukraine and the "DNR" suspect the 46-year-old leader of the battalion "Kerch" in the shooting near Donetsk schoolchild Stepan Chubenko. According to investigators (both Ukrainian and current Donetsk), in late July 2014 Vadim Pogodin killed a 16-year-old teenager, with four shots in the back of his head. Militants of the battalion "Kerch" detained the young man at the checkpoint at the exit from Donetsk – from there Stepan Chubenko went home to Kramatorsk. Investigators note that the basis for the detention was the yellow-blue ribbon of the Ukrainian flag on the backpack of a teenager. Pogodin accused the schoolboy of involvement in the burning of the House of Trade Unions in Odessa on May 2, 2014 and called him the agent of the "Right Sector" (banned in the Russian Federation). However, it is known that on April 26, 2014, after the start of military operations in Slavyanka and Kramatorsk, Stepan left his territory together with his parents and stayed with relatives in the Rostov region until May 27. Scans with marks affixed to the FSB of Russia and the State Border Service of Ukraine are available to the editorial staff. In Odessa he was not. "There is no reason to suspect Chubenko of involvement in the" Right Sector ", even DNR investigators note. As they say in the case materials, before killing Chubenko, Pogodin, along with two other militants Moskalev and Sukhomlinov (nicknames of Zhor and Buba) tortured the schoolboy. The child was tied up behind his back with an adhesive tape, knocked out his teeth, his running shoes were removed, then Sukhomlinov fired Chubenko into the back of the gun, then Pogodin from the same pistol fired four more headshots. Since then Pogodin spent several months in the Donbass. Then he lived in Moscow, then in the Crimea, started a facebook in which he shared his memories and discussed with the other veterans of Novorossia the former. In general, he lived a boring life of the hero of the unrecognized war of liberation, but he did not hide and, without a doubt, resigned himself to the fact that the past will never overtake him. But on June 20, Pogodin is detained in Yalta at the request of the Ukrainian side for 40 days. The "militia" with the Ukrainian passport is informed of the forthcoming extradition. It would seem, to hand it over – Moscow does not cost anything. Even in the past two years, between Ukraine and Russia, dozens of cases of extradition of accused persons in criminal crimes have been recorded. Among the candidates for extradition were several participants in military operations in the Donbass. I have almost no doubt that Pogodin would have gone fairly in the category of extradited criminals, if not for one detail. This detail lies in the fact that Pogodin was asked by State Duma deputies and other "heroes" – they asked, apparently, because he knows a lot. I must say that Pogodin belonged to a narrow circle of pioneers of the Don bass adventure, among them Russians Alexander Boroday, Igor Strelkov-Girkin, Sergei Dubinsky ("Gloomy"), Igor Bezler ("Bes") and Ukrainian Alexander Khodakovsky. In 2014, these people led the Donetsk rebellion on the ground, and closer to 2015, they withdrew from their jobs, passing the routine to professionals from the "hybrid troops." However, all remained (with the exception of Girkin) in close contact and even organized the "Union of Volunteers Donbass", calling there other "veterans of Novorossia." "Congresses of heroes" are now held annually in Rostov, the rest of the time associates communicate in facebook, discuss rumors and poison tales. About their adventures, wrote even a book of memoirs, the former minister of the "MGB of the Dnieper" Andrei Pinchuk. But in addition to the old friendship of these "veterans", I believe, unites, one more very important knowledge. They know at whose disposal in July 2014 the "Buk" installation came from, from which the Malaysian Boeing was shot down. Each of these six characters should be known for certain about what happened in the skies above Thorez on July 17, 2014. And of course, the extradition of any of them to Ukraine (under any pretext) may be a gift for investigators in the case of Boeing (Ukraine is one of the five countries participating in the investigation under the leadership of the Netherlands). It is noteworthy that it was Smirny, Sergei Dubinsky, who is more active than the others today about the fate of Pogodin, who is accused of brutal murder and sadism. Gloomy – the very person involved in the case of MN17, whose role in the tragedy of the liner is known for the most part. The investigation considers Gloomy as one of the responsible for transporting the "Buka" from the border with Russia in the Donbas. The participation of Khmuro-Dubinsky in the tragedy of MN17 was also written by Novaya Gazeta. Since then Pogodin spent several months in the Donbass. Then he lived in Moscow, then in the Crimea, started a facebook in which he shared his memories and discussed with the other veterans of Novorossia the former. In general, he lived a boring life of the hero of the unrecognized war of liberation, but he did not hide and, without a doubt, resigned himself to the fact that the past will never overtake him. But on June 20, Pogodin is detained in Yalta at the request of the Ukrainian side for 40 days. The "militia" with the Ukrainian passport is informed of the forthcoming extradition. It would seem, to hand it over – Moscow does not cost anything. Even in the past two years, between Ukraine and Russia, dozens of cases of extradition of accused persons in criminal crimes have been recorded. Among the candidates for extradition were several participants in military operations in the Donbass. I have almost no doubt that Pogodin would have gone fairly in the category of extradited criminals, if not for one detail. This detail lies in the fact that Pogodin was asked by State Duma deputies and other "heroes" – they asked, apparently, because he knows a lot. I must say that Pogodin belonged to a narrow circle of pioneers of the Don bass adventure, among them Russians Alexander Boroday, Igor Strelkov-Girkin, Sergei Dubinsky ("Gloomy"), Igor Bezler ("Bes") and Ukrainian Alexander Khodakovsky. In 2014, these people led the Donetsk rebellion on the ground, and closer to 2015, they withdrew from their jobs, passing the routine to professionals from the "hybrid troops." However, all remained (with the exception of Girkin) in close contact and even organized the "Union of Volunteers Donbass", calling there other "veterans of Novorossia." "Congresses of heroes" are now held annually in Rostov, the rest of the time associates communicate in facebook, discuss rumors and poison tales. About their adventures, wrote even a book of memoirs, the former minister of the "MGB of the Dnieper" Andrei Pinchuk. But in addition to the old friendship of these "veterans", I believe, unites, one more very important knowledge. They know at whose disposal in July 2014 the "Buk" installation came from, from which the Malaysian Boeing was shot down. Each of these six characters should be known for certain about what happened in the skies above Thorez on July 17, 2014. And of course, the extradition of any of them to Ukraine (under any pretext) may be a gift for investigators in the case of Boeing (Ukraine is one of the five countries participating in the investigation under the leadership of the Netherlands). It is noteworthy that it was Smirny, Sergei Dubinsky, who is more active than the others today about the fate of Pogodin, who is accused of brutal murder and sadism. Gloomy – the very person involved in the case of MN17, whose role in the tragedy of the liner is known for the most part. The investigation considers Gloomy as one of the responsible for transporting the "Buka" from the border with Russia in the Donbas. The participation of Khmuro-Dubinsky in the tragedy of MN17 was also written by Novaya Gazeta. The excitement of Gloomy is especially emphasized even by the leader of the veteran organization of "militiamen" Alexander Boroday. In an interview with Politnavigator, he described the fears of his comrade and other militias, "so that Kerch's case does not become precedent." In the same interview, Borodai reassured the adherents, saying that "not The excitement of Gloomy is especially emphasized even by the leader of the veteran organization of "militiamen" Alexander Boroday. In an interview with Politnavigator, he described the fears of his comrade and other militias, "so that Kerch's case does not become precedent." In the same interview, Borodai reassured the adherents, saying that "not
UAWire – Ukraine prepares lawsuit against Russia for murder of 17 year-old Ukrainian by separatist commander
The Ukrainian government intends to file a lawsuit against Russia in the European Court of Human Rights (ECHR) in connection with the murder of 17 year-old Stepan Chubenko, goalkeeper for the Avanhard Kramatorsk football club, in June 2014. A statement to this effect was made by Deputy Prosecutor General Yevgeny Enin on Facebook, in a comment regarding Russia's release of Vadim Pogodin, one of the murderers and commander of the illegal armed group "Kerch". "The Prosecutor General's Office of Ukraine has not received an official response from Russia regarding the transfer to the Ukrainian law enforcement authorities of so-called former 'Kerch' battalion commander Pogodin, who cruelly killed the Ukrainian citizen Stepan Chubenko in the Donbas and was subsequently arrested in Crimean territory. The Ukrainian authorities will continue to make every effort to bring Pogodin to criminal accountability, even if it turns out that Russia's response to Ukraine's request was to release the murderer from arrest," Enin observed. "The mother of deceased Stepan Chubenko has already expressed willingness to delegate the Ukrainian government the right to approach the ECHR to protect her rights. Together with Ivan Leshchina [authorized state representative on ECHR matters to the Ukrainian Ministry of Justice] and the national police, we are planning the relevant complaint to the ECHR in connection with Russia's violation of the right to life (art. 2 of the Council of Europe's Convention on Human Rights). The killers and the people covering them must stand before the court!" he wrote. 17 year-old Stepan Chubenko participated in rallies in support of Ukraine's integrity in Kramatorsk. During times of bombardment, he helped elderly people to get to shelter and brought them water when the city was cut off from its water supply. In June 2014, Stepan went to a friend in Kyiv. On June 23 he boarded a train in the capital in order to return home. He passed through Donetsk, where he was arrested by militants from the "Kerch" battalion, commanded by Pogodin, because of the yellow-blue ribbon on his rucksack. The militants beat the boy cruelly and then killed him. Since June 20, Pogodin has been in the Simferopol pre-trial detention center in connection with the Kramatorsk police suspecting him of murder (art. 115 CC) and kidnapping (art. 146). On July 21, Ukraine sent an official request for Pogodin to be handed over. On July 30 it became clear that Pogodin had been released from arrest.
"DPR" militant detained in Crimea at request of Interpol | Crimean News Agency [23 June 2017 15:23]
YALTA (QHA) – At the request of Interpol, one of the commanders of the so-called DPR Vadim Pogodin was detained in the city of Yalta in the territory of the Russian-occupied Crimea. The source reports that Pogodin was transported from Yalta to a pre-trial detention centre in Simferopol. He was detained for 40 days. Under agreements with Interpol, Russia must extradite the militant to Ukraine. The terrorist is charged with Part 2 of Art. 115 of the Criminal Code of Ukraine (deliberate killing of a hostage or an abducted person, committed by prior agreement with a group of persons) and part 3 of Art. 146 of the Criminal Code of Ukraine (unlawful deprivation of liberty or kidnapping of a person). According to the information available, in 2014 Pogodin commanded a battalion of "DPR" militants called "Kerch" and had the relevant code name. He took part in the battles in Slavyansk, Kramatorsk and Donetsk airport. One of the crimes in which Pogodin is accused is the murder of 17-year-old Stepan Chubenko, whom the militants massacred in the summer of 2014. The teenager was returning to his native Kramatorsk, but in Donetsk the militants removed him from the train, allegedly seeing a yellow-blue ribbon on his backpack. The guy was tortured, and then shot. The parents were able to find and identify the body of the teenager only in August 2014. Three militants, including Vadim Pogodin, are suspected in the murder of Stepan Chubenko.
The Panama Papers – First Strike Against Putin's Corruption
The Panama Papers – hacked and revealed during the 2016 election – were a shot across the bow of Putin as he planned to interfere in Western democracy.
Alexey Levinson | Redistribution of optimists
Why hard times do not end in any way. People tend to complain about what times have come. They tend to hope that the worst is over, they tend to be afraid that tomorrow will be worse than today. All these feelings are in people always. And the difference of time is in the ratio of these feelings. Every few months we ask Russians: "Do you think we are experiencing the hardest times now, or are they already behind, or is it still ahead?" The penultimate year of Yeltsin's rule can be taken as a reference point. Then practically no one (1%!) Thought that the worst was over, three-quarters of the population expected life to be even harder. Ten years later, the second term of the second president was running out. But those wishing to say that the hard times have passed, still a few (6%), and almost 60% continue to think that the worst is ahead. This is the moment of joining the Crimea, truly the moment of the "great breakthrough" in our life. Immediately after this event, 29% had a feeling that everything! – bad times are over. But 22% believed that it was "now", and a third (34%) continued to wait for them in the future. Three years have passed, and it turned out that these prophecies began to come true. In January of this year, the main answer was the statement that the hardest times are those that we are experiencing now (i.e., this winter). In general, the relative majority corresponded to 41%. It is clear that there were more such answers among the unemployed, but there were even more of them among the workers. In medium-sized cities, this was the opinion of the absolute majority. The answer was that the worst was behind or ahead, there were 23 and 26% respectively, that is, pessimists were slightly larger. Only among entrepreneurs and students, the optimists prevailed, but even there the main thing was the opinion that we were going through the worst times at that time. Consumer optimism of Russians went down Summer has come, in comparison with the winter it has become much warmer and lighter, depressive moods have started to go away. The answer that the current times are the most difficult, continues to dominate, but not with such force (34%). The situation is changing, and the maximum of concern is now shown by residents of not the medium, but the largest cities. People hope that the worst is over, a little more often than they expect bad (28 and 25% respectively). Not surprisingly, the rich are more in the first category, and the poor in the second. In the vanguard of the optimists, polar groups: those who are not vested with any power and are least dependent on it – students and housewives, on the one hand, and those who are most included in this power and are part of it – are superiors. The greatest fear that in time will be worse than now is shown only by the poorest, and mostly in the villages. Today's distribution of answers about the most difficult – optimistic (it is behind), skeptical (it is now) and pessimistic (it still will be) – almost uniform. Among men this ratio is 29: 29: 31%. In another way to say – but we do not care! The past, the future and the present are similar, the times lose their certainty. This is protection from time, this is a way of getting used to the crisis, this is the so-called passive adaptation. The author is the head of the socio-cultural research department of Levada Center
The Kremlin's VPN Ban Has KGB Roots (Op-ed)
The Kremlin's ban on VPNs is less about national security than self preservation. Putin went after technology last week and it probably won't end well. The ban on Virtual Private Networks (VPNs), along with the move to de-anonymize messengers, are designed to weaken advanced internet technology that protects against government intrusion online. The amendments signed by Putin have two aims: Тo make it impossible to access blocked websites using VPNs, which helps users hide their identity online, and to make it possible for the Russian secret services to immediately identify users on instant messengers. There were three ways the government could have gone about this. First, it could have invested in new surveillance technology. But that would have meant committing to a desperate game of technological catch-up with the developers of tools designed to circumvent restrictive measures, in order to try to decipher their techniques. Second, like in China, the government could have attacked users themselves. Last month, Beijing began forcing residents of the autonomous Xinjiang region to install special surveillance applications on their smartphones. Authorities sent out a notice instructing Xinjiang residents to install this Big Brother app, or risk being caught during random checks and face imprisonment for up to 10 days. The third option was to attack service providers, or companies. This is what the Kremlin has chosen to do. The amendments signed by Putin force VPN providers to become complicit in Russia's blacklist enforcement system, maintained by the internet communications watchdog Roskomnadzor. The law basically obliges providers to check the censor's blacklist on a daily basis and take immediate action. Meanwhile, the de-anonymizing measure requires messaging services to log and store users' phone numbers, so that they can be handed over to the secret services. Officially, the amendments apply to foreign companies. But in reality, they are not the prime target of the new legislation. Even the Kremlin's advisers understand how unlikely it is that a market, whose entire business model is built on providing services that shield users from government surveillance, will cooperate. Instead, it is Russian internet service providers (ISPs) that will come under most immediate pressure from the Kremlin. Having grasped how difficult, and costly, it is to win this technological rat race, the Russian authorities have passed on the problem to these providers. They are now required to block those VPNs and messengers which don't cooperate with the new rules. And if they are slow to catch up with, say, the engineers of Tor or Psiphon — the two most popular circumvention tools in countries with repressive regimes — the Kremlin will punish them mercilessly. These amendments are clearly not good for business. But the concept that the internet offers more threats than benefits has defined the Kremlin's policies since 2012, if not earlier. This time, it's not some ordinary threat it is trying to root out, but a threat to "national security," which is the Kremlin's euphemism for "the stability of the present political regime." The Russian authorities have added a new enforcer into the system of Russian internet censorship, the Federal Security Service (or FSB), which will be tasked with detecting VPNs which have previously gone unidentified. Because, when the Kremlin talks of a threat to national security, no business is worth the risk. The approach the Kremlin has taken is time-honored and can be traced back to Soviet times, before the internet came to Russia. When the Soviet Union was busy preparing to host the Olympic Games in 1980, it was required to provide automatic international phone connections without an operator — something that was unheard of in the Soviet Union. The KGB resisted fiercely. To appease them, the Soviet Ministry of Communications suggested that callers dial not only the number they wanted to call, but also their own, so that no one would go unidentified. This is exactly the same proposal the Russian government is offering internet users today. Back then, the KGB got what it wanted. Today, it seems that for the people on Lubyanka Square nothing has changed. Andrei Soldatov is an independent journalist and co-author of The Red Web.
Russia: New Legislation Attacks Internet Anonymity | Human Rights Watch
[[nid:307423 field_ne_alignment=center]]   (Moscow) – Two new laws in Russia jeopardize the privacy and security of internet users and aim to further control Russians' freedom of expression, Human Rights Watch said today.
Firm Linked to Putin Friend Smoothed Path for BP in Russia
[Privacy Badger has replaced this LinkedIn button.] If you want to do business in Moscow, it helps to hire a pal of President Vladimir Putin. That's the conclusion reached by investigators for Transparency International-Russia, who looked into one of the biggest deals in that country's history: BP's 2013 sale of its stake in Russia's third-largest oil company to state-owned oil giant Rosneft for a hefty amount of Rosneft shares and $12.5 billion in cash.
How Russia's strongmen use homophobia to stay in power – Vox
From the atrocities in Chechnya to the Kremlin's anti-gay laws, "state-sponsored homophobia" is a weapon throughout the Russian Federation.
Navalny Supporter Sentenced To 15 Days In Jail In Kazan
A member of Russian opposition politician Aleksei Navalny's campaign staff in the Russian Republic of Tatarstan has been sentenced to 15 days for "violating laws on public gatherings."
Moscow Court Orders Novaya Gazeta Reporter's Deportation To Uzbekistan
A court in Moscow has ruled that a correspondent for Russia's Novaya Gazeta newspaper, Ali Feruz, must be deported to Uzbekistan. The ruling came on August 1, hours after Feruz was detained b…
Ukraine to lawsuit Russia over Kerch bridge – LB.ua news portal
Ukraine will challenge in court the imposed by Russia shipping restrictions through the Kerch Straight in connection with the construction of the bridge, Deputy Minister of Infrastructure Yuriy Lavrenyuk. "The Ministry of Justice, within the framework of the existing lawsuits against Russia, separates the problem of blocking the Kerch Straight and imposition of restrictions on shipping. The lawsuit will include the losses sustained by Ukrainian Mariupol and Berdyansk commercial ports," the deputy minister told a meeting with trade unions of sea and river ports. He said that the issues created by the construction of a seaport in Reussia-occupied Kerch, which caused the concerns of trade unions of the Berdyansk port are being addressed by Ukrainian foreign ministry and the National Security and Defence Council. "This is a global, political and complex issue, but we will definitely resolve it," he said. In June, Russian Ministry of Transport announced a 23-day closure of the navigable part of the Kerch Strait (Kerch-Yenikal Canal) in August-September for the construction of the arches of the bridge. Last September, the United States included in the list of sanctions seven Russian companies that are associated with the construction of a bridge across the Kerch Strait.
UAWire – Media: Siemens banned Iranian company from supplying turbines to Crimea
The German company Siemens has forbidden the Iranian company Mapna to supply gas turbines to the Russian-occupied Crimea. Three sources close to …
Russia buying a few stealth fighters in 2019 and waiting for upgraded version in 2025 | NextBigFuture.com
Russia buying a few stealth fighters in 2019 and waiting for upgraded version in 2025
Russia received new batch of air-droppable BMD-4M infantry fighting vehicles | Defence Blog
The Russian Airborne Forces (VDV) has received into the service the new battalion sets of 50 air-droppable BMD-4M infantry fighting vehicles (IFVs) and BTR-MDM armoured personnel carriers (APCs). As compared to the armies of foreign countries, except for China, the Russian Airborne Force's fighting vehicles are air mobile machines dropped by parachutes, including with crews inside them, from Ilyushin Il-76, Antonov An-12. The BMD-4M is an amphibious infantry fighting vehicle, an updated version of the BMD-4 with a new engine and running gear, among other features. The Rakushka armored transporter is a multirole vehicle designed especially for airborne troops.
Severstal develops largest 'data lake' in Russia
Moscow urges investment in digital storage facilities to keep pace with global rivals
'Our Future Will Be Violent Extremism' | Foreign Policy
Kazakhstan — Central Asia's most stable state — is waking up to the fact that Islamic extremism has planted its roots and is here to stay.
Belarus Reports
Fugitive Russian Activist Missing In Belarus
Human rights activists say Russian opposition activist Vladimir Yegorov, who left Russia for Belarus to avoid possible prosecution for his online posts, has been missing since July 29.
Ukrainian ambassador: No calm while Russian troops stay in Belarus – 02.08.2017 14:51 — Ukrinform News
02.08.2017 14:51. Ukraine is wary of the news about the Zapad 2017 Belarusian-Russian military exercises, because Russia does not keep its word and violated all existing international agreements.
Ukraine never calm about military drills involving Russia – envoy to Belarus
Ukrainian ambassador to Belarus Ihor Kizim says Ukraine will never have a calm attitude toward military exercises involving Russia, according to the Belarusian news portal Naviny.by. News 02 August from UNIAN.
Belarus companies exporting to "D/LPR" in for sanctions – LB.ua news portal
Ukrainian and European sanctions may be slammed on Belarusian companies that export foodstuffs to the runaway DPR and LPR, says Ukrainian Ambassador to Belarus Ihor Kizim. In an interview with Belorusskie Novosti, Kizim said that "some Belarusian manufacturers openly admit directly exporting to Donetsk, Luhansk, and Crimea." "As such, the presence of Belarusian goods on shop shelves in temporarily occupied territories does not always indicate direct supplies. Sometimes Belarusian goods get there through intermediaries who buy Belarusian goods from Russian companies," the diplomat said. "However, we officially warn the Belarusian side that Ukraine will slam sanctions against Belarusian companies that directly supply products to militants. And not only Ukraine: we will spare no efforts to ensure that sanctions were introduced by the European Union as well," Kizim said. He said that Ukrainian special service are probing into the issue "Such enterprises will be banned from Ukrainian market, that's for sure," the ambassador said. To cite an example, the ambassador said the Belarus company Kommunarka that has recently admitted of working with the separatist Donbas republics, will be definitely blacklisted and will be banned from exporting to Ukraine.
Transnistria / Moldova Reports
Moldova Declares Russian Deputy PM Rogozin Persona Non Grata
CHISINAU — The Moldovan government has declared Russian Deputy Prime Minister Dmitry Rogozin to be persona non grata. The government approved the move initiated by Foreign Minister Andrei Galbu…
UAWire – Russian Deputy Prime Minister Rogozin deletes tweets on conflict with Romanian authorities
Russian Deputy Prime Minister Dmitry Rogozin deleted all the tweets about his conflict with the Romanian authorities, who denied airspace access to a plane with him on board on July 28, Meduza website reports. Rogozin, who is under EU sanctions, intended to fly to Chișinău to celebrate the 25th anniversary of the peacekeeping operation in Transnistria. He was invited by the Moldovan president. Before the trip, the Russian official was warned that he should fly in a commercial, not a military plane. In the end, Rogozin flew on flight S7 on July 28. On the border with Romania the plane was turned back; the Romanian authorities refused to give access to the plane with the sanctioned official on board. The airliner landed in Minsk. Dmitry Rogozin subsequently tweeted, "Expect a reply, you snakes". The publication noted on August 1 that this tweet had been erased. Nevertheless, the text has been preserved, for example on RIA Novosti's website. Rogozin deleted other tweets too, in particular one in which he called a Channel One employee "fifth column". All of the tweets regarding his plans to travel to Moldova have also been deleted.
Ukraine Reports
Ukraine Reduces Trade Dependency on Russia Through New EU, Canada Deals – YouTube
. _ Follow UATV English: Facebook: https://www.facebook.com/UATVEN Twitter: https://twitter.com/UATV_en Instagram: https://www.instagram.com/uatv.enMedium: …
US to Ship First Ever Coal Supply to Ukraine in 'Historic Deal' – YouTube
A U.S. company is expected to start shipping coal to Ukraine for the first ever time under a new deal. Some 700,000 tons of coal are expected to be delivered…
Borsch and Vyshyvanky: How Trade Deal With Canada Is Rebranding Ukraine – YouTube
. _ Follow UATV English: Facebook: https://www.facebook.com/UATVEN Twitter: https://twitter.com/UATV_en Instagram: https://www.instagram.com/uatv.enMedium: …
Ukraine will provide European Court with per minute data of Russian army invasion, – Cabinet Envoy on ECHR Lishchyna
02.08.17 09:33 – Ukraine will provide European Court with per minute data of Russian army invasion, – Cabinet Envoy on ECHR Lishchyna Ukraine has drafted for the European Court in Strasbourg three separate diagrams of per minute chronology of Russian troops' invasion in Ukraine. View news.
Occupied Crimea sees drastic shrinkage in vegetation (Satellite data)
Total areas covered with yielding plants in Russian-annexed Crimea shrank by 85.1% from 2014 to 2017, while areas under winter crops were reduced by 85%, according to Ukraine's Ministry for Temporarily Occupied Territory and Internally Displaced Persons. News 02 August from UNIAN.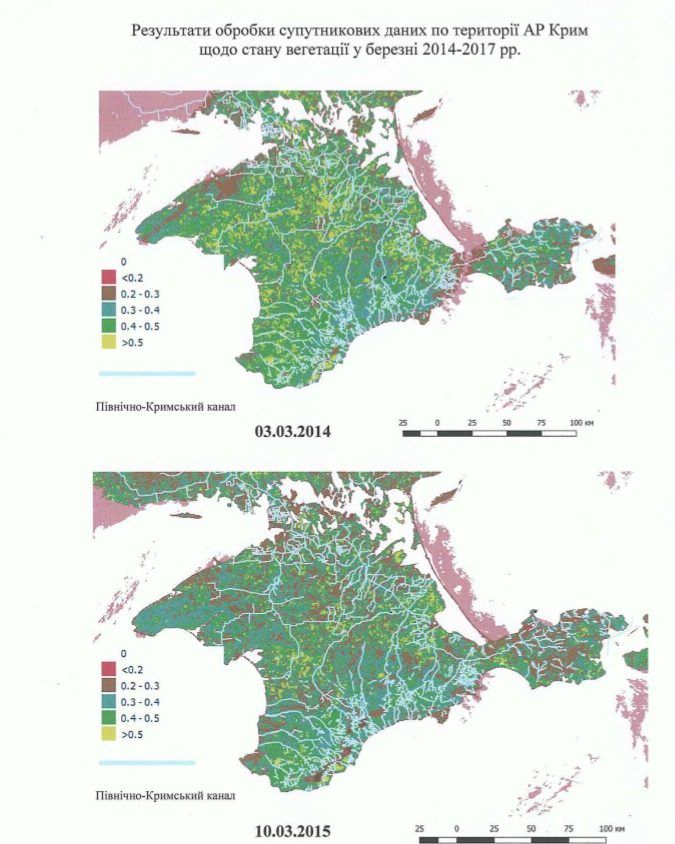 Why the 2017 Sea Breeze Military Exercises Were Crucial For Ukraine's Drive Towards NATO Standards – YouTube
The recent Sea Breeze joint military exercises were a landmark event, both in terms of military preparedness and international cooperation. _ Follow UATV Eng…
Escalation in Donbas: 28 attacks on Ukraine troops, 1 KIA, 1 WIA in last day
Russia's hybrid military forces attacked Ukrainian army positions in Donbas 28 times in the past 24 hours, with one Ukrainian soldier reported as killed in action (KIA) and another one as wounded in action (WIA), according to the press service of the Anti-Terrorist Operation (ATO) Headquarters. News 02 August from UNIAN.
Militants launched 34 attacks on Ukrainian troops in Donbas in last day – 02.08.2017 09:39 — Ukrinform News
02.08.2017 09:39. Militants launched 34 attacks on positions of the Armed Forces of Ukraine in ATO area in Donbas over the past day.
"DPR" militants hold OSCE driver, camera equipment over seven hrs
The OSCE Special Monitoring Mission (SMM) to Ukraine has said members of the so-called Donetsk People's Republic ("DPR") have detained a truck and the driver with the organization's camera equipment and held for more than seven hours near the village of Olenivka. News 02 August from UNIAN.
"LPR" sentences Ukrainian blogger to 14 years in jail for "negative information"
A so-called military court in the self-proclaimed "Luhansk People's Republic" ("LPR") has sentenced two Ukrainians to long sentences for what it calls "state treason," according to Kharkiv Human Rights Protection Group (KhPG). News 02 August from UNIAN.
"He was killed in Donetsk," – mother of Russian mercenary Volodin denies FSB statement of her son's death in Syria. PHOTO
02.08.17 16:40 – He was killed in Donetsk, – mother of Russian mercenary Volodin denies FSB statement of her son's death in Syria. PHOTO Russian mercenary Andrey Volodin was not killed in Syria, as stated by FSB (Russian Security Service), but in the Donbas, his mother said. View photo news.
Ukraine marks 25th Airmobile Forces anniversary | UNIAN
Ukraine is marking the 25th anniversary of the Airmobile Forces on August 2. Read online in the ukraine from 02 August news feed of UNIAN Information Agency.
Paratroopers are able to overcome any obstacle, beat any enemy, – Poroshenko. VIDEO
02.08.17 12:10 – Troopers are able to overcome any obstacle, beat any enemy, – Poroshenko. VIDEO President of Ukraine Petro Poroshenko congratulated Ukrainian fighters on the Day of Highly Mobile Airborne Forces of the Armed Forces of Ukraine (Airborne Day), observed on Aug. 2. View video news.
Ukrainian paratroopers accept wishes from Lithuanian and Polish colleagues from LITPOLUKRBRIG Command | Defence Blog
Lithuanian and Polish personnel of LITPOLUKRBRIG Command congratulated their Ukrainian colleagues on their professional holiday – the Day of Highly Mobile Airborne Troops of the Armed Forces of Ukraine, celebrated on 2 August 2017. During a ceremonial assembly held in the Multinational Brigade barracks, partners from Armed Forces of Lithuania and Poland wished to hold courage, strength and dedicated service to preserve peace. Also among the wishes addressed to the Ukrainian soldiers in the blue berets were good health, peace, prosperity and unity. "On this festive day, I express my gratitude for the high level of professionalism, courage and perseverance which the Ukrainian paratroopers have shown in multiple joint training activities. Ukrainian paratroopers are good ambassadors of their country, and demonstrate that military cooperation can harden the bonds and further tri-lateral developments in the defense area," said Colonel Zenon Brzuszko, LITPOLUKRBRIG Commander. Moreover, it should be stressed that the Ukrainian personnel of the Lithuanian-Polish-Ukrainian Brigade is comprised of 18 staff officers to the Command itself and an affiliated Airborne Assault Battalion. Since the creation of the Brigade in 2016, the staff officers and the affiliated Battalion HQ have participated in the wide spectrum of activities from international trainings to cultural events and have become an integral part of the LITPOLUKRBRIG family.
467 Ukrainian paratroopers killed in Donbas war – 02.08.2017 16:13 — Ukrinform News
02.08.2017 16:13. As many as 467 Ukrainian paratroopers have been killed during the time of Russian aggression in Donbas, the media liaisons office of the Ukrainian Armed Forces has reported.
The Aviationist » Insane Low Level Flying As Seen From The Cockpit Of A Ukranian Su-25 Frogfoot Jet
The footage below shows, from inside the cockpit, Ukrainian Air Force Su-25M1 jets during training sorties flown at ultra-low level across the country. Based on the timestamps included in the video, the clips (filmed with GoPro cameras) were shot between May and October 2014. We have already seen plenty of videos showing Ukrainian Su-25s performing their Close Air Support missions at very low-level (where they proved to be particularly vulnerable to MANPADS as those in the hands of pro-Russia separatists in eastern Ukraine in July 2014) but this footage provides a pretty unique point of view during treetop navigations and live firing activity (with both bombs and rockets) at the range. Low level flying is not "restricted" to the Frogfoot jets: here's a Ukrainian Mig-29 overflying pro-Russia separatist blocking rails; here's an Ilyushin Il-76 buzzing some Su-25s (and the Frogfoots returning the favor while buzzing the tower); here you can find an Mi-17 helicopter flying among the cars on a highway and another fully armed Mig-29 Fulcrum in the livery of the Ukrainian Falcons aerobatic display team flying over an apron at an airbase in Ukraine; here's a Su-25 flying low over the heads of a group of female soldiers posing for a photograph and then performing an aileron roll; and here you can see a Su-27 performing a low pass after take off.
Вражаюче відео наші Су 25М1 на шалено низькій висоті – YouTube
Kyiv court returns Yanukovych's Mezhyhirya mansion to state – chief prosecutor
Kyiv's Economic Court of Appeals has rescinded agreements under which the Mezhyhirya countryside residence was withdrawn from state ownership by the then Ukrainian Prime Minister Viktor Yanukovych in Viktor Yushchenko's government in 2007, according to Prosecutor General of Ukraine Yuriy Lutsenko. News 02 August from UNIAN.
UAWire – Kyiv: Russian law on granting citizenship to Ukrainians infringes on their rights
The Ministry of Foreign Affairs of Ukraine urged citizens of Ukraine not to succumb to provocations by the Russian Federation to simplify the acquisition of Russian citizenship. The Foreign Ministry regards the Russian leadership's adoption of a law simplifying the acquisition of Russian citizenship by Ukrainian citizens as a complete disregard for international law, the Foreign Ministry said in a commentary. "We regard this step by the aggressor state as a continuation of legal discrimination and infringement on the rights of Ukrainian citizens who, due to various circumstances, live or work on the territory of Russia, as well as in the territory of Ukraine occupied by it. With that in mind, we urge citizens of Ukraine not to succumb to such provocations and once again caution against making trips to the Russian Federation," the document says. The Foreign Ministry called the decision of the Russian authorities "a sign by the agressor-state of of total disregard for international law and the sovereignty of other states," stressing that Ukrainian citizenship canot be renounced by sending a notarized statement on the renunciation of Ukrainian citizenship to the country of citizenship's authorized body, and the content of such documents are essentially null and void. "According to current Ukrainian legislation, the only document certifying the termination of Ukrainian citizenship…is a corresponding decree by the President of Ukraine," the agency recalled. At the same time, the Ministry of Foreign Affairs assured that in the case that the Russian Federation violated the rights and interests of Ukrainian citizens, the citizens would receive all necessary consular support at Ukrainian diplomatic and consular institutions. On July 19, the State Duma of the Russian Federation legalized a public renunciation of Ukrainian citizenship. Russian lawmakers approved the law, which provides for the deprivation of citizenship for terrorism. Russian President Vladimir Putin signed the relevant law on July 30.
Activists: with failed new Supreme Court, we can "forget about democracy and justice" in Ukraine -Euromaidan Press |
The most crucial reform in Ukraine is in danger. The results of the competition to the highly important body in the judiciary system, the Supreme Court, showed that 93 out of 120 candidates to the body are representatives of the old guard. This places not only the impartiality of the judiciary but all other reforms in Ukraine under threat – all of them, to a certain extent, depend on the ability to pursue justice in the courts. And Ukraine's corrupt judiciary is notorious for its corruption and politically motivated decisions. In 2013, a Transparency International Global Corruption Barometer report showed that 66% of the Ukrainian public considered the judiciary to be the most corrupt institution in the country. 21% percent of Ukrainians admitted they had paid bribes to judicial officials themselves. The situation had not changed much since. The necessity of judicial reform has been discussed in Ukraine since the country entered its new period of history after the Euromaidan Revolution of 2014. However, despite the pressure from civil society, in particular, NGOs involved in advocacy and reforms, the launch of the reform was delayed. It started only in the fall of 2016 when the corresponding legal changes came into force.
EU hails decision by Albania, Norway, Ukraine, Montenegro to join anti-Russian sanctions
The European Union has taken notice of and welcomed the commitment of candidate countries, Albania and Montenegro, European Economic Area member Norway, and Ukraine, to align themselves with the extension of the economic sanctions against Russia until January 31, 2018, EU High Representative for Foreign Affairs and Security Policy Federica Mogherini said in a statement.
Vega LV powered by Ukrainian engine successfully puts two satellites into orbit
The Vega launch vehicle (LV) with the Ukrainian engine has successfully put an Italian reconnaissance satellite OPTSAT-3000, as well as the French-Israeli satellite Venμs of the European Remote Sensing Satellite Copernicus to the sun-synchronous orbit.
UAWire – Ukrainian border guards seized foreign vessel for entering Crimea
Border guards of the Odessa naval defense squad arrested a foreign vessel violator which entered the closed Crimean ports, the press service of …
Ukrainian 'Hero' Pilot In Social-Media Squall Over Facebook Photos Of Russia's Lavrov
Bad blood has seeped into almost every facet of relations between Kyiv and Moscow since Russia's 2014 seizure of Crimea and backing of armed separatists in eastern Ukraine.   Now tha…
Olympic Judo Champion Arrested In Ukraine On Sexual Assault Charges
Two-time Olympic judo champion Peter Seisenbacher was arrested in Kyiv on sexual assault charges on August 1 after seven months on the run. A criminal court in Austria requested Seisenbacher'…
Yulia and Roman: Brownies prove that life can be beautiful! -Euromaidan Press |
The last thing that comes to mind when you look at Yulia and Roman is that the couple had to go through more than a year of war, months of separation, anxiety and waiting. Theirs is a story of infinite love, understanding and mutual support. Today, they are together, building a business and continuing to help the army. Musician and former intelligence officer Roman Nabozhnyak and his wife Yulia Kochetova live on the 15th floor of an apartment building in one of the residential districts of Kyiv. They invite us into their small but bright kitchen where a box of Veterano Brownies waits for us on the gleaming table – a brand that Roman and his wife launched when he returned from the war in Eastern Ukraine.
Ukraine as seen by teens – YouTube
Hi All! We are young, energetic and ambitious friends, that produced this video to present our home country and tell you all about modern Ukraine. We hope to…
"Ukraine as seen by teenagers," – Ukrainian high school graduates made English language video about Ukraine for foreign peers. VIDEO
02.08.17 17:18 – Ukraine as seen by teenagers, – Ukrainian high school graduates made English language video about Ukraine for foreign peers. VIDEO … View video news.
Over 1,300 people killed in road traffic accidents in Ukraine this year – 02.08.2017 15:10 — Ukrinform News
02.08.2017 15:10. 1,377 people have been killed in more than 76,000 road traffic accidents in Ukraine since the beginning of the year.
Russia / Iran / Syria / Iraq / OEF Reports
Moscow Rejects Reuters Report On Syrian Casualties
Russia is disputing a report by the Reuters news agency that shows higher Russian casualties in Syria than has been officially reported. While the Russian Defense Ministry claims 10 Russia…
Pilot who shot down Syrian jet speaks
Lt. Cmdr. Michael Tremel spoke to media aboard the carrier George H. W. Bush, where he is assigned to Strike Fighter Squadron 87.
When U.S. Sanctions Backfire: Russia And Iran Partner Up In $2.5B Deal
In the wake of additional US sanctions, Russia and Iran are establishing closer ties, forging new economic, military, and infrastructure building partnerships.
Turkey's key coup trial kicks off with 486 suspects – CRIME
Turkey has begun the critical trial on the July 2016 coup attempt, in which 486 suspects stand accused of attempting a putsch to overthrow the elected government from the Akıncı Air Base, considered the central nerve center of the coup
Nearly 500 on trial for Turkey's failed coup; many face life – The Washington Post
Turkey put nearly 500 people on trial Tuesday on charges of leading last year's failed coup, parading dozens of the men into a courthouse as protesters threw stones and shouted "Murderers!"
Local man attacks Atatürk statue in Turkey's southeast, says 'no idol worshipping in Islam' – LOCAL
A local peddler attacked a statue of Atatürk in the Siverek district of the southeastern province of Şanlıurfa on July 30, saying that "idol worshipping had no place in Islam"
DPRK / PRC / WESTPAC Reports
North Korea can hit most of United States: U.S. officials
WASHINGTON (Reuters) – North Korea's latest test of an intercontinental ballistic missile (ICBM) has shown that Pyongyang now may be able to reach most of the continental United States, two U.S. officials told Reuters on Monday. The assessment, which the officials discussed on condition of anonymity, underscored the growing threat posed by Pyongyang's nuclear and missile programs, and could add pressure on President Donald Trump's administration to respond. North Korea said on Saturday it had conducted another successful test of an ICBM that proved its ability to strike America's mainland. The secretive North's leader, Kim Jong Un, supervised the midnight launch of the missile on Friday night and called it a "stern warning" to the United States that it would not be safe from destruction if it tried to attack, the official KCNA news agency said. However, two U.S. intelligence officials, speaking on condition of anonymity, said on Monday Kim wants to develop a nuclear-capable ICBM to deter any attack on his country and gain international legitimacy, not to launch an attack on the United States or its allies that he knows would be suicidal.
North Korea isn't bluffing, the nuclear threat to the US is real | New Scientist
Kim Jong-un's unusual celebrations following a missile test this year herald the nation's confidence in its ability to threaten US cities, says Jeffrey Lewis
Tillerson to North Korea: 'We are not your enemy' – The Washington Post
The secretary of state said he hopes the U.S. and North Korea can hold a dialogue at some point.
Tillerson: US wants to 'sit and have a dialogue' with North Korea | TheHill
Secretary of State Rex Tillerson on Tuesday said the United States wants to "have a dialogue" with North Korea. Speaking to reporters at the State Department, Tillerson also appeared to contradict President Trump over China's role in reining in Pyongyang, saying the United States does not hold China responsible for the current situation. "We certainly don't blame the Chinese for the situation in North Korea," he said. "Only the North Koreans are to blame for this situation.  "We are trying to convey to the North Koreans, we are not your enemy, we are not your threat, but you are presenting an unacceptable threat to us, and we have to respond," he added later. "And we hope that at some point, they would begin to understand that and then we would like to sit and have a dialogue with them about the future that will give them the security they seek and the future economic prosperity for North Korea." Tillerson's comments come days after North Korea carried out its second test of an intercontinental ballistic missile. Analysts have said the test appeared to show the continental United States is now within Pyongyang's range, though there are still technological hurdles to surmount before it can reliably hit the United States. For example, video caught by a Japanese weather camera showed the re-entry vehicle breaking up as the missile descended. After the test, Trump lashed out at China, saying on Twitter the country has done "nothing." "I am very disappointed in China. Our foolish past leaders have allowed them to make hundreds of billions of dollars a year in trade, yet they do NOTHING for us with North Korea, just talk," Trump wrote in a pair of tweets Sunday. "We will no longer allow this to continue. China could easily solve this problem!"
The surprise location of North Korea's latest missile test is making the US and China nervous — Quartz
When North Korea launched its second intercontinental ballistic missile (ICBM) last week, of immediate concern was how far the missile traveled, and where it could have reached had it been sent on a lower trajectory (most of the US, as it turns out). But the launch location mattered, too. In a first, the missile took…
North Korean missile tests could pose a risk to passenger planes – CNN.com
North Korea's accelerated missile testing may pose a risk to passenger jets in the area, officials fear, as Pyongyang does not regularly give notice of its plans as required under international agreements.
US Air Force Launches ICBM in Test From California During Heightened Tensions with North Korea
The US Air Force successfully launched an unarmed intercontinental ballistic missile (ICBM) from Vandenberg Air Force Base in California this morning at 2:10am local time, 5:10am Eastern. The missile test, conducted with a Minuteman III, comes on the heels of North Korea's second successful test of an ICBM.
North Korea finding ways to get what it wants and needs | Northwest Herald
SEOUL, South Korea – North Korea has been condemned and sanctioned for its nuclear ambitions, yet has still received food, fuel and other aid from its neighbors and adversaries for decades. How does the small, isolated country keep getting what it wants and needs?
Video inside North Korea shows country turning to solar power to cope with blackouts
Rare video footage has emerged from North Korea that reveals the growing dependence of its citizens on solar energy to power their homes amid frequent electricity blackouts.
North Korea labels Britain one of the 'burlesque of losers' of Korean War
North Korea has condemned Britain and other nations that fought the Korean War under the banner of the United Nations as a "despicable burlesque of losers.
North Korea and public opinion • AEI
Public concerns about the North Korean situation were already running high before the Pentagon advanced its timetable for North Korea's capabilities. Americans have no illusions about the North Korean regime.
North Korea crisis: China says Trump 'wrong' that it can fix problem
President Trump is "wrong" in his assumption that China can deal with the North Korean issue on its own, Chinese state media said on Wednesday.
China knocks Trump's tweets: 'Emotional venting' cannot become policy | TheHill
China's official state news agency is pushing back against President Trump after he targeted Beijing on Twitter for not doing more to rein in North Korea. "Trump is quite a personality, and he likes to tweet," Xinhua said in an editorial, The New York Times reported. "But emotional venting cannot become a guiding policy for solving the nuclear issue on the peninsula." The editorial said the U.S. should not keep "spurning responsibility" for the situation in North Korea. It also said the U.S. should not "stab China in the back." The news agency warned that "taking out this outrage on China is clearly finding the wrong target." "What the peninsula needs is immediately stamping out the fire, not adding kindling or, even worse, pouring oil on the flames," Xinhua said. The editorial comes after Trump took to Twitter over the weekend to express his disappointment with China over its handling of the North Korean threat. "I am very disappointed in China. Our foolish past leaders have allowed them to make hundreds of billions of dollars a year in trade, yet … they do NOTHING for us with North Korea, just talk," Trump tweeted. "We will no longer allow this to continue. China could easily solve this problem!"
Xi Jinping says China can 'conquer all forms of invasion' amid tensions around borders
Chinese president Xi Jinping issued a tough line on national sovereignty on Tuesday amid multiple territorial disputes with his country's neighbours
Xi Jinping: China Won't 'Swallow The Bitter Fruit' Of Attacks On Its Interests : The Two-Way : NPR
The Chinese president marked 90 years since the founding of the country's armed forces with an assertion of its territorial claims and a reminder: The military reports first to the Communist Party.
PLA Air force promotion video gone viral in China – YouTube
A "Hollywood" style promotion video for the Chinese air force, released ahead of the 90th anniversary of the Chinese armed forces the People's Liberation Arm…
J-20 stealth jets, YJ-83 cruise missiles displayed at military parade in N China – YouTube
J-20 stealth jets, YJ-83 cruise missiles displayed at military parade marking 90th birthday of China's People's Liberation Army.
PLA air combat forces reviewed in military parade – YouTube
Published on Jul 29, 2017 Air combat groups of the People's Liberation Army take part in China's first ever Army Day parade in north China's Inner Mongolia Autonomous Region.
China sees US military presence in Pacific as No. 1 threat to its ambitions: Peters – YouTube
Fox News strategic analyst Lt. Col. Ralph Peters (Ret.) on whether China will help reduce tensions with North Korea.
Chinese expert: DF-26 can strike large moving targets within 4,000 kilometers | Defence Blog
Dongfeng-26 (DF-26), a ballistic missile with medium to long range, led the armament formations of the Rocket Force's parade debut to mark the 90th anniversary of the People's Liberation Army (PLA). The missile can strike large moving targets within 4,000 kilometers, a military expert told the Global Times. Five models of China's homemade conventional and nuclear missiles, including the DF-26, the DF-21D, the short-range DF-16, and two intercontinental missiles, were shown at the parade held on July 30. The sequence of the formations was based on assessed military threats and real combat simulations, Yang Chengjun, a Chinese missile expert and quantum defense scientist, told the Global Times. DF-26 is China's only missile fitted with nuclear and conventional warheads, and it can preciously strike medium-to-long range targets, providing deterrence and counterattack capabilities. It is of great importance in modern warfare because it can strike large-sized static targets on land and even moving targets on water as far as 4,000 kilometers, Yang said. The DF-21D land-based anti-ship ballistic missile, described as the "carrier killer," followed the DF-26. The missile can sink a carrier and is difficult to intercept. It is also of strategic importance, Yang said, adding that the improved DF-16 missile has even greater range and better precision. Two DF-31A intercontinental missiles ended the Rocket Force's parade. The improved DF-31A is more adaptive and suitable for combat in complex terrain and future wars, the expert said. This is the debut of the newly formed Rocket Force in China's grand military parade.
China opens first overseas base in Djibouti | Defence Blog
China has formally opened its first overseas military base in Djibouti with a flag raising ceremony and military parade. That was reported by aljazeera.com. More than 300 people attended Tuesday's ceremony, including deputy Chinese naval commander Tian Zhong and Djibouti's defence minister, according to state media. The event was timed to coincide with the celebration of the 90th anniversary of the establishment of China's military, the People's Liberation Army, on August 1. China began constructing a base in Djibouti last year. It will be used to resupply navy ships taking part in peacekeeping and humanitarian missions off the coasts of Yemen and Somalia, in particular. Home to only around 800,000 people, Djibouti also hosts troops from US, France and Japan.
Chinese naval fleet visits Finland after joint drill with Russia | Defence Blog
A Chinese naval flotilla arrived in Helsinki, Finland early Tuesday after finishing its mission in the joint maneuvor with the Russian military in the Baltic Sea last week. The formation, comprising missile destroyer Hefei, missile frigate Yuncheng and supply vessel Luomahu, was the first Chinese fleet that ever sailed to the region for a military exercise. The Russia-China joint drill aimed to carry out rescue missions and safeguard maritime economic activities. It was the first phase of "Joint Sea 2017", which will also witness similar exercises in the Sea of Japan and Okhotsk later this year. More than 500 Chinese living in Finland gathered at the harbor to greet the warships. Commander of the fleet Rear Admiral Yu Manjiang delivered a short speech to the audience. He said he hoped the three-day visit will broaden the exchanges and enhance the cooperation with the Finnish army. After the speech, the greeting people had a chance to get on board missile frigate Yuncheng and communicate with the officers and sailors. The ship will be open to the Finnish public on Wednesday. Finnish Defense Minister Jussi Niinisto said the Chinese navy is welcome to Finland. "We have friendly relations with China, and we do this kind of cooperation," he told Xinhua at a reception celebrating the 90th birthday of the Chinese Liberation Army. Commenting on the Chinese effort to continue reducing the size of military staff, Niinisto said it is a good and friendly gesture to the world. He said Chinese army is still an impressive power, and "we want to have good relationship with the Chinese army." Niinisto visited China in 2016, and hosted a visit by Chinese Defense Minister Chang Wanquan in 2015. "It is very useful for both of us to visit regulary because in that we learned more about each other," Niinisto said.
The Week Donald Trump Lost the South China Sea | Foreign Policy
Vietnam's capitulation shows China's neighbors fear the U.S. no longer has their backs.
Foreign Policy Reports
Macron leaks reveal Britain beats Germany for defence | World | The Times & The Sunday Times
Britain will remain France's "most important" military ally after Brexit amid French suspicion of Germany's commitment to plans for deeper European Union defenc
Venezuela's descent into dictatorship shows democracy can be lost – LA Times
Venezuela's descent into dictatorship is a cautionary tale for Americans: democracy can be lost.
Venezuela election results 'manipulated' by at least 1 million votes, polling company says – The Washington Post
The announcement added to widespread allegations of fraud in the election that handed sweeping controls to the government.
The Latest: 2 Venezuelan judges shelter in Chilean residence – The Washington Post
The latest on the political situation in Venezuela (all times local):
Tillerson Threatens Regime Change in Venezuela | News | teleSUR English
U.S. Secretary of State Rex Tillerson floated the possibility of measures to force President Nicolas Maduro to leave.
Strategy / Capability Publications
Russia's Next Fighter Could Come Loaded with Stealth Killing Radar and Lasers | The National Interest Blog
And much more.
Army Chief Outlines Future Tank Features
Railguns, drone modes, and ultralight armor top the list.
How the U.S. Army Will Fight the Next War: New Tanks and New Ammo | The National Interest Blog
Should Russia be worried?
Classified Defense Programs Boost Bottom Lines | Defense content from Aviation Week
A slew of recent CEO comments confirm how classified or "black budget" work is gaining significance for industry's bottom line.
First Sighting of German Flecktarn Replacement – Combat & Survival
On Tuesday (9th) Germany's Bundeswehr announced that the new Multitarndruck camouflage pattern, which replaces the current issue 25-year old Flecktarn camo, has now been issued to certain branches of service; we at C&S take "certain branches of service" to mean KSK, who currently wear MultiCam, and other elite SF/SOF units. A new snow camouflage pattern, Schneetarndruck, has also been introduced. Even from the single image released it is obvious that the new six-colour uniform uses a very similar colourway to MultiCam / MTP / OCP and the pattern has similarities with the WWII-era Platanenmuster (Plane Tree) camo, of which some consider Flecktarn to be a modern derivative.
WWII GERMAN WAFFEN M42 PLANE TREE NO.3 CAMO REVERSIBLE FIELD SMOCK- SIZE IV | eBay
https://i.pinimg.com/736x/4d/c3/0e/4dc30e23b64b4409d8175e483c622e4e–ww-uniforms-german-uniforms.jpg
Magnetic Tape Data Storage Breakthrough Will Make Your Hard Drive Seem Tiny
The amount of data you can squeeze onto a hard drive continues to grow by leaps and bounds, with Seagate announcing a 60TB SSD late last year. But thanks to IBM and Sony, tape might still reign supreme when you need to archive massive amounts of data, as the companies have jointly developed a new kind of tape that can reportedly hold 201-gigabits, or roughly 25GB, per square inch.
IBM scientists have captured 330TB of uncompressed data into a tiny cartridge – The Verge
In a new world record, scientists at IBM have captured 330 terabytes of uncompressed data — or the equivalent of 330 million books — into a cartridge that can fit into the palm of your hand. The…
The Aviationist » Beautiful Video of The Only Two Flying B-29s Together For The First Time
For the first time since the early 1960's when they were retired from U.S. Air Force service, two Boeing B-29 Superfortress heavy bombers flew together in formation at the AirVenture Airshow in Oshkosh, Wisconsin. The two aircraft, "Fifi", aircraft number N529B and "Doc", aircraft N69972, took to the air in formation at Oshkosh on Tuesday of this week. They were accompanied by a camera aircraft and a B-25 Mitchell twin-engine medium bomber. One of thousands of aviation enthusiasts and pilots at Oshkosh who witnessed the first formation flight, Ethan Jones, told TheAviationist.com, "It was jaw dropping. Being able to witness this flight was a moment many have been waiting for." Jones traveled across the U.S. along with his wife for AirVenture. "We wanted to be surrounded with like-minded people for a week and see why they call EAA AirVenture Oshkosh 'The Greatest Aviation Celebration'".
IW/IO/Cyber Reports
Lawsuit accuses DoD of not securing millions of troops' personal info
Vietnam Veterans of America is suing the Defense Department for potentially exposing personal information of millions of current and former service members through lax oversight of its Servicemembers Civil Relief Act website.
Ukraine Beefs Up Online Security After Devastating Global Cyber Attack – YouTube
Ukraine is still recovering from one of the largest cyber attacks in the country's history. Following the spread of the massive malware, developing Ukraine's…
New Bill Seeks Basic IoT Security Standards – To Inform is to Influence
https://krebsonsecurity.com/2017/08/new-bill-seeks-basic-iot-security-standards/ Lawmakers in the U.S. Senate today introduced a bill that would set baseline security standards for the government's purchase and use of a broad range of Internet-connected devices, including computers, routers and security cameras. The legislation, which also seeks to remedy some widely-perceived shortcomings in existing cybercrime law, was developed in direct response to a series of massive…
The Aviationist » The U.S. Air Force Wants To Use The B-52 Strategic Bomber For Leaflet Drops During PSYOPS Missions
Along with nuclear bombs and several other weapons, the U.S. Air Force B-52 Stratofortress strategic bombers may one day be used to drop leaflets. Indeed, the Air Force has recently completed two successful sorties, where testers from the 419th Flight Test Squadron, from Edwards Air Force Base, California, released eight PDU-5/B leaflet bombs over the Point Mugu Sea Test Range and eight more over the Precision Impact Range Area on Edwards. "We are primarily looking to see safe separation from the external Heavy Stores Adapter Beam," said Kevin Thorn, 419th FLTS B-52 air vehicle manager in a USAF public release. "We are ensuring that the bombs do not contact the aircraft, and/or each other, creating an unsafe condition. Additionally we are tracking the reliability of the bomb functioning." Leaflets with messages used to communicate with the locals or with the enemy troops (persuading them to surrender) have been part of the PSYOPS for decades. Such leaflets can be distributed in several different ways, including drops from a vast variety of aircraft, in order to reach a wide area. For instance, in 2015, U.S. F-15E Strike Eagles dropped leaflets over Islamic State insurgents in Syria using PDU-5B leaflet canisters; in 2012, air drop of leaflets in support of Information Operations were conducted by the U.S. Army above Helmand province, Afghanistan, using U.S. Marine Corps MV-22B Osprey tilt-rotor aircraft in areas of the Helmand province unreachable by conventional communication. During the Air War in Libya, in 2011, U.S. Air Force EC-130s broadcast radio messages to the Libyan military to persuade them to return to their families before it was too late, whereas Italian C-130J aircraft dropped leaflets over Tripoli to counter Gaddafi's regime propaganda in Libya's capital city. Leaflets have been also air dropped by Syrian Arab Air Force Mil Mi-8 helicopters over Aleppo in August 2012 to urge rebels to surrender to the Syrian Army and even Israeli A-4 dropped leaflets over the northern Gaza Strip in November 2012, to call for civilians to stay away from terrorist target areas and emphasize that Hamas was responsible for the situation in the Strip. Today, testers from the 419th Flight Test Squadron are looking to see if the world's most iconic strategic bomber can accomplish this task. The B-52 used a PDU-5/B, a new-use or variant of an older Cluster Bomb Uni designated MK 20 Rockeye II, SUU-76B/B, and/or CBU-99/100 depending on the type of filler used in the bomb. The PDU-5/B (the same used by the F-15E mentioned above), can deliver about 60,000 leaflets; it was first deployed in Operation Iraqi Freedom before any Air Force munitions began hitting targets in Baghdad, Iraq. "Without the capability to carry PDU-5s on the B-52 aircraft, the impending shortfall on leaflet dispersal capability will jeopardize Air Force Central Command information operations," said Earl Johnson, B-52 PDU-5/B project manager. The "Buff" can carry 16 PDU-5s under the wings, making it able to distribute 900,000 leaflets in a single sortie. The testing the PDU-5/B on the B-52 is complete for now even though the program is forecasted to return at a future date to test PDU-5/B releases from the B-52's internal weapons bay.
US Domestic Policy Reports
Tillerson Says U.S.-Russia Relations 'Under Considerable Stress'
U.S. Secretary of State Rex Tillerson said the United States would continue to focus on areas of mutual interest with Russia, such as defeating terrorism, despite "considerable stress" in ties and a new sanctions bill adopted by Congress in July. Tillerson spoke at a news briefing on August 1. He is scheduled to meet Russian Foreign Minister Sergei Lavrov on the sidelines of the Association of Southeast Asian Nations (ASEAN) ministerial gathering in Manila on August 5-6. (Reuters)
Tillerson To Meet Lavrov In Manila At The Weekend
WASHINGTON — U.S. Secretary of State Rex Tillerson says he plans to meet with Russian Foreign Secretary Sergei Lavrov in Manila during the weekend of August 5-6. Tillerson made the announcement o…
Trump administration sends conflicting signals on Russia sanctions
President Donald Trump grudgingly accepted new congressional sanctions on Russia, the top U.S. diplomat said on Tuesday, remarks in contrast with those of Vice President Mike Pence, who said the bill showed Trump and Congress speaking "with a unified voice."
Rex Tillerson: Trump not very happy about Russia sanctions bill – media
President Trump and Secretary of State Rex Tillerson still oppose the Russia sanctions legislation passed by Congress, the nation's top diplomat reiterated Tuesday, even though Trump plans to sign the bill, according to the Washington Examiner. News 02 August from UNIAN.
Minsk accords must be achieved to relieve sanctions from Russia, – Tillerson
02.08.17 16:01 – Minsk accords must be achieved to relieve sanctions from Russia, – Tillerson The U.S. has been very consistent in its messages to Russia that the Minsk accords must be implemented, otherwise nothing can be done about the sanctions in Ukraine. View news.
US-Russia relations could get worse, – Secretary of State Tillerson
02.08.17 11:00 – US-Russia relations could get worse, – Secretary of State Tillerson The head of the U.S. Department of State Rex Tillerson believes the relations between his country and the Russia Federation could get worse. View news.
After Russia's Retaliation, Embassy Workers Brace for a 'Shock to the System' – The New York Times
Core functions like political and military analysis will be preserved, along with espionage, experts said, while programs that involve cooperation are likely to be reduced or eliminated.
'We'll Make This Thing Run Ourselves Аnd Тo Hell With The Russians': U.S. Diplomat Recalls Last Major Expulsion In Moscow
WASHINGTON — Someone had to clean the toilets. Someone had to lug that fresh milk into the embassy. And it couldn't be the ambassador. Russian President Vladimir Putin's order that the …
UAWire – U.S. Embassy in Russia removes its belongings from confiscated summer house
Workers at the U.S. Embassy in Russia have vacated the summer house in Serebryany Bor and the warehouse on Dorognaya Street, Interfax reports. " …
Putin sends Trump a message: Don't mess with us | Fox News
Just as President Trump prepares to sign punishing sanctions against Russia for meddling in last year's elections, Vladimir Putin is sending his frenemy in Washington a message: don't mess with us.
Fragile economy stays Putin's hand in stand-off with U.S.
Russian leader Vladimir Putin is unlikely to risk an escalating round of tit-for-tat sanctions with Washington because the only measures that would hurt the United States would also endanger Russia's fragile economic recovery.
The F.B.I. May Have Caught a Big Break in the Russia Investigation | Vanity Fair
Trump's involvement in obscuring his son's meeting with Russians could put the president in legal jeopardy.
Progressive think tank to release 50-page report saying Trump colluded with Russia | TheHill
The progressive think tank Center for American Progress is reportedly preparing to publish a report alleging that President Trump's campaign colluded with Russia.
The Past Week Proves That Trump Is Destroying Our Democracy – The New York Times
Do Americans have what it takes to stop him?
We've Seen This Movie Before. In Russia. – POLITICO Magazine
Washington is starting to look a bit too much like Moscow for comfort.
Whose Message to Believe on Russia? – The New York Times
The vice president's blunt comments in Eastern Europe do little to ease doubts about the president's views on Moscow.
White House Admits Trump Helped Draft Statement About Meeting With Russian
The White House acknowledged on August 1 that U.S. President Donald Trump helped draft a statement about his son's meeting last year with a Russian lawyer during the presidential campaign. Th…
Air Force to purchase bankrupt Russian airline's planes for Air Force One: report | TheHill
The Air Force will reportedly attempt to lower costs on a pair of new presidential planes by buying two Boeing 747 jetliners abandoned by a bankrupt Russian airline. Service officials are "working through the final stages of coordination to purchase two commercial 747-8 aircraft," Air Force spokeswoman Ann Stefanek told Defense One. The deal could be announced as soon as this week, though the Air Force is not expected to release the contract value, according to the report. Officials said the Air Force is getting a "good deal" on the planes, which are, on average, listed at $386.8 million each. ADVERTISEMENT The two planes, which are slated to be altered to become Air Force One presidential aircraft, were originally ordered in 2013 by Russia's second-biggest airline Transaero, which went bankrupt in 2015. Boeing flight-tested and put the two jets in storage while it searched for a buyer, allowing the Air Force to negotiate a good deal for the planes, sources told Defense One. The Air Force had plans to build two new Air Force Ones to replace their aging counterparts when President Trump slammed "out of control" replacement costs on Twitter in December. Trump threatened to cancel the program and also claimed the two new presidential transport aircraft would cost $4 billion. The Pentagon's 2018 budget request pegged two new Air Force One jets at $3.2 billion between 2018 and 2022. The steep price tag stems from a need to meet security requirements, including secure communications, antimissile defenses and the ability to withstand an electromagnetic pulse in the event of a nuclear explosion. Boeing CEO Dennis Muilenburg has met with Trump since then and promised that the company will deliver "a better airplane at a lower cost." And Defense Secretary James Mattis in January ordered a review of the program to identify specific areas where costs can be lowered.
U.S. May Buy 747s Once Set for Russia to Cut Air Force One Costs – Bloomberg
President Donald Trump's administration may be poised to strike a peculiar deal for the next Air Force One planes: buying jumbo jets abandoned by a defunct Russian airline.
U.S. May Buy Bankrupt Russian Firm's Jets, Convert To Air Force One
The U.S. Air Force said on August 1 that it is negotiating the purchase of two Boeing 747s that were abandoned by a bankrupt Russian airline with the goal of converting them into the next Air Forc…
Why the Future Air Force One Will Be a Boeing 747-8
Popular Mechanics sat down to talk with Air Mobility Command about the new jets that will become the primary presidential aircraft of the future.