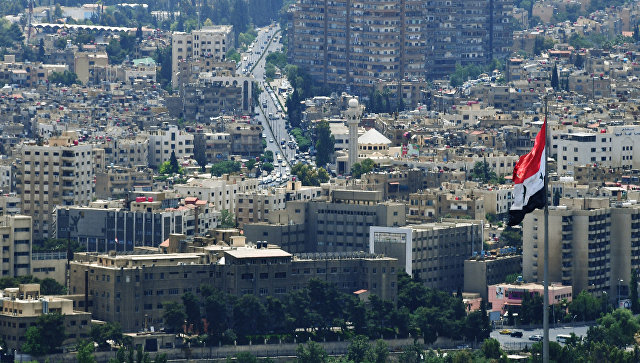 Yes, so?
</end editorial>
---
---
03:37 07/26/2017
WASHINGTON, July 26 – RIA Novosti, Alexei Bogdanovsky. The statement on the shelling of the Russian embassy in Damascus is blocked by the UN Security Council, the permanent mission of Russia to the international organization said in a press release.
"The Russian Permanent Mission to the UN has distributed to the members of the UN Security Council a short draft statement for the press condemning this attack, based on the standard formulations of the fight against terrorism and the immunity of diplomatic missions." We regret to say that some members of the Security Council again refused to consider the Russian project under a far-fetched pretext Lack of evidence of the terrorist nature of the attack, "the statement said.
It is noted that the UN Security Council partners proposed removing all important provisions from the draft statement, stated in the Permanent Mission, and the Russian delegation deemed it useless to further work on the document.
"Unfortunately, despite the assurances of these parties that the fight against terrorism is their priority, they again and again try to protect those who, as they probably think, can help the implementation of destructive geopolitical plans in Syria," the Permanent Representative stressed.
The Russian mission noted that incidents with attempts to bombard the Russian embassy have recently become more frequent. The diplomats of the Russian Federation called on the partners in the UN Security Council to join efforts to combat terrorism. "It is extremely important to immediately stop the terrorist activities in the (region) Jobar and throughout the ATS," the statement said.
Earlier it became known that another attempt to shell the Russian embassy in Damascus was undertaken on July 24-25, several shells fell on the perimeter of the embassy. In addition, on 16 July, an attempt was made to mortar the Russian embassy in Damascus. Two shells, allegedly released from the terrorist-controlled "Heyat Tahrir Al-Sham" * and Failak Ar-Rahman in the Gobar district of the capital, burst near the outer perimeter of the foreign mission.
* Terrorist organization banned in Russia.
РИА Новости https://ria.ru/syria/20170726/1499164324.html