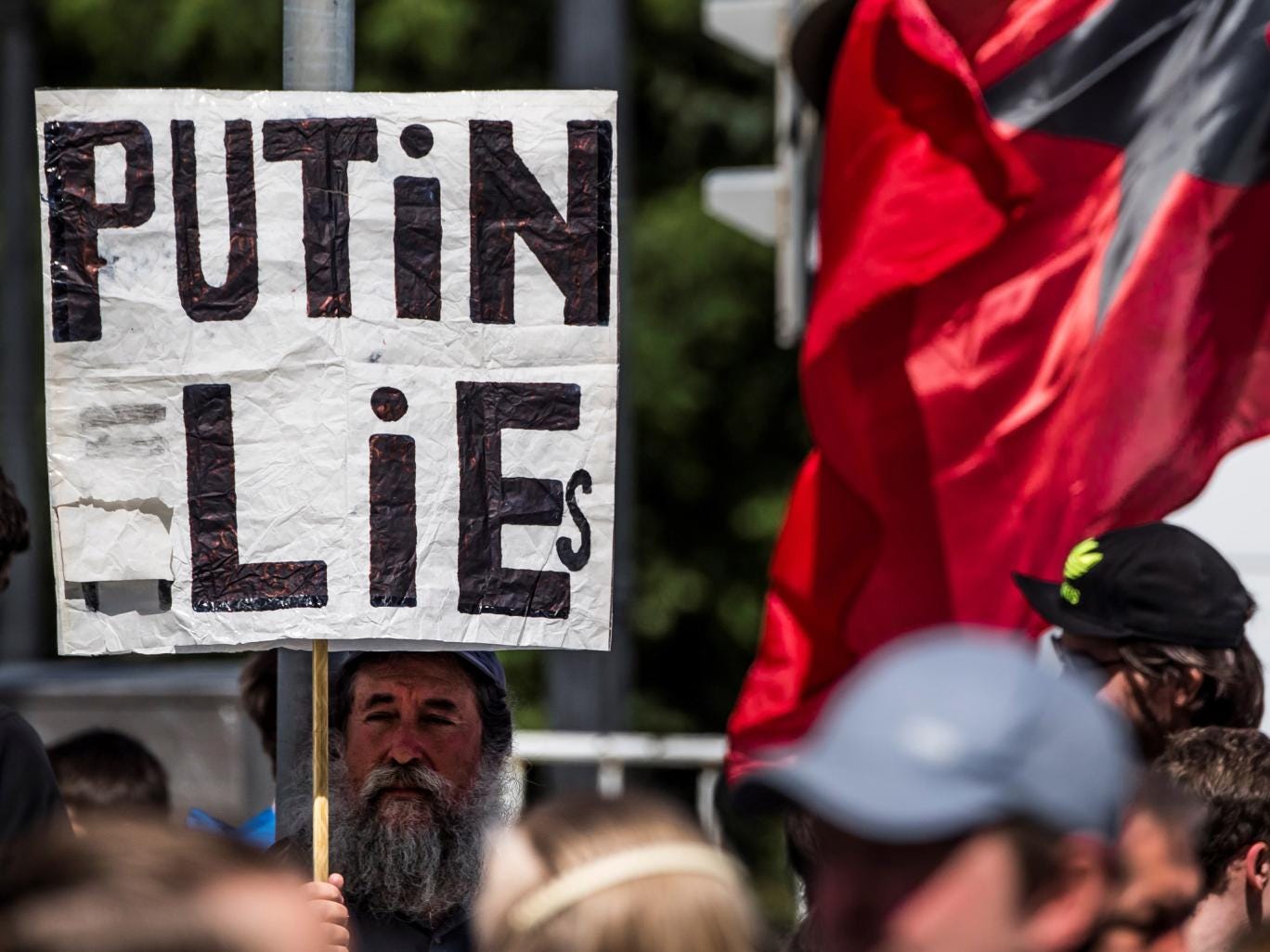 Officers detain Grigory Saksonov but later release him without charge
A man holding a placard saying "Putin lies" has been arrested at a free speech protest in Moscow.
Hundreds of demonstrators took to the streets on Sunday to protest against the Russian government's increasing crackdown on online free speech.
The protest, which was approved by the Moscow authorities, came two days after the lower house of Russia's Duma (parliament) passed a bill that bans the use of proxy servers, including virtual private networks (VPNs), which allow people to disguise their computer's IP address.
The bill, which will now go through the upper house, will also ban the anonymous use of mobile messaging services. Vladimir Putin will need to sign off the bill before it becomes law.
Free speech activists have condemned the bill, which they said would lead to a fresh crackdown on legitimate dissent under the guise of battling terrorism and extremism.
Activist Gregory Saksonov was among the group of Muscovites who turned out to protest against what they see as increasing state intrusion in their everyday lives.
He was detained by police after holding the anti-Putin sign and taken to a nearby police station, but was later released without charge, OVD Info reported.
Police also arrested Ruslan Ivanov, who was released without charge but had leaflets he was handing to protesters that expressed support for opposition leader Alexei Navalny confiscated.
Russia's capital was the scene of a massive protest last month after Moscow City Hall launched plans to tear down Soviet-era low rise apartment buildings.
Officials say the buildings are dilapidated and need replacing, insisting that residents will be rehoused in homes which are the same size and in the same area.
But protesters fear the move will turn into an attempt to move poorer city residents to high rises on the outskirts of the city