Anonymous expert compilation, analysis, and reporting. 
Tomorrow's report, Russia / Strategy Media Update – 21 July 2017, will be delayed 24 hours. I will be traveling.
</end editorial>
---
---
Russians remain intent upon diving into the abyss. Monuments war with Poland continues. Stalin promotion continues. Russian athletic coaches made to remove Soviet emblems in Hungary. The Oligarchic Nomenklatura is more disconnected than the Soviet one. A multiplicity of other sorry tales. MAKS-2017 sees multiple interesting disclosures. Excellent clip of MiG-31BM FOXHOUND Intercept of Kh-55SM KENT ALCM. Belarus to receive a dozen Su-30SM FLANKER H next year, rather than promised Su-35S. Lukashenko visiting Kiev, Belarusian opposition group plead with Poroshenko to persuade Lukashenko to back off from Moscow mandated propaganda and restrictions. Belarus' two largest POL clients are the UK and Ukraine.
Much on cyber, IW/IO – including some good papers, and a multiplicity of reports from Harding's excellent blog.
Moldova denies Russians permission to fly a delegation into Transnistria, eliciting apoplectic complaints in Russian MSM. Russians still complaining about joint Moldova-Ukraine border control program.
The "Malorossiya" stunt is still reverberating, the most interesting comment being from Gozman in Belarus. Very few seem to believe it was not orchestrated by Moscow. Prof Goble dissects the internal politics in Moscow around the Donbass, and the role of the "fake parliament", the Duma.
A major escalation today in Donbass, resulting in nine AFU troops KIA and multiple WIA, highest 24-hr losses for many months – one volunteer compared it to 2014-2015.  Ukraine forms "Arsenal-Modern Space Systems" and "Zirka-Technologies" by merging multiple smaller defence industry players. Bila Tserkva volunteers supply remote control sentry towers for UA troops along demarcation line. Anniversary of Sheremet murder, MoI states probable assassins were Russian agents.US terminates support for anti-Assad rebel groups. Turkish leak of US SOF site locations in Syria.
US terminates support for anti-Assad rebel groups. Turkish leak of US SOF site locations in Syria.
DPRK expected to conduct another missile test soon. Backfill reports on MDA tests of THAAD and GBI including good stills and footage. Blinken suggests need to look at options if DPRK regime collapses. More Chinese maritime provocations near Japan.
Balkans problems continue. Venezuela meltdown progresses.
Sen McCain's illness dominates MSM coverage of DC. In the US, Rep Rohrabacher's dealings with Russia now in the MSM, to date he has avoided scrutiny. Debate over sanctions bill continues. Pushkov complains about nomination of Amb Huntsman, indicating an astute choice by POTUS.
Some interesting strategy papers and essays, especially on hybrid warfare.
---
Russia / Russophone Reports
US Army Europe chief presses Russia on military exercises – To Inform is to Influence
US Army chief presses Russia on military exercises But Moscow's ambassador to NATO says the West is to blame for rising tension and should curtail military operations in Eastern Europe. By DAVID M. HERSZENHORN 7/19/17, 9:13 PM CET PAPA AIR BASE, Hungary — As thousands of U.S. troops drilled for a potential land war to…
Russia Vows To Retaliate If Poland Removes WWII Soviet Monuments
Russia will retaliate against Poland if it follows through on its decision to tear down Soviet-era World War II monuments, the speaker of Russia's upper house says. Valentina Matviyenko, head of the Federation Council and an ally of President Vladimir Putin, on July 19 called Poland's plan a "blasphemous and cynical decision" and said the Foreign Ministry was drawing up retaliatory "measures" against Warsaw. Polish President Andrzej Duda on July 17 approved amendments to a law banning the promotion of communism and ordered the removal of Soviet statues, including those commemorating the Red Army, within a year. Moscow said the Polish move violated a 1992-94 agreement in which Poland had promised to protect such monuments. Russia says the removal of the monuments would be a "serious insult" to more than 600,000 Soviet troops who lost their lives liberating Poland from the Nazis. But many Poles say the Soviet troops were occupiers and not liberators and should not be honored in the country. Poland was under Soviet control for more than four decades after World War II, with the last Russian soldiers leaving only in 1993. The former Warsaw Pact country is now a member of NATO and the European Union.
Russia Increasingly Promoting Stalin – To Inform is to Influence
A Russian Foreign Ministry official posted this on his Facebook page today. Nearly two-thirds of Russians support the installation of Stalin memorial signs Acceptance of this mass murderer in Russia is being pushed by Putin and his administration is helping sell the idea. The survey was conducted by VTsIOM. I wasn't familiar with them, being more familiar with the independent Levada, so I looked them up.
At the World Cup in Hungary, Russians were forced to remove T-shirts with Soviet symbols
20.07.2017 15:57. Representatives of the Russian delegation, in particular the coaching staff of the water polo team, were forced to take off T-shirts with red five-pointed stars and inscriptions of the USSR at the World Aquatics Championships in Budapest. This was stated by RIA Novosti one of the Russians who came to the competition. This was confirmed by the head of one of the sports federations. According to the interlocutors of the agency, they were told about the ban by Hungarian policemen who conducted an inspection in front of the entrance to the stadium. Law enforcement officials alluded to the fact that Soviet stars are equated in Hungary with fascist symbols and are prohibited by law. The security officer apologized to the Russians and warned that the clothes with Soviet symbols will not be allowed to the event. Moreover, "offenders" may face fines, denial of accreditation and even expulsion from the country.
Window on Eurasia — New Series: Putin's Nomenklatura Far More Isolated from Russian People than Brezhnev's Was, Preobrazhensky Says
Paul Goble Staunton, July 20 – When Rostec head Sergey Chermezov paid for Putin's and Medvedev's ice cream cones with a 5,000-ruble (90 US dollar) bill and reports swirled about a two million US dollar elite wedding, the growing gulf between the Kremlin leader's "nomenklatura" and the rest of the population was on full view, Ivan Preobrazhensky says. Indeed, in a comment for Deutsche Welle, the Russian historian says that the divide separating Putin's entourage and the increasingly impoverished Russian people is now far larger than was the case with the nomenklatura in Soviet times (dw.com/ru/комментарий-три-толстяка-в-очереди-за-мороженым/a-39748392). "The Russian ruling class," Preobrazhensky continues, "having taken under its control almost all the resources in the country over the course of recent years has finally shifted into another reality having lost the chance to find a common understanding with the millions of Russians who now live in poverty." This ruling class, just like its Soviet predecessors, includes not just the top one percent but thousands of others who work for them and who are rewarded above all "for political loyalty" just as was the case with its predecessor in the USSR. And it is hated by the rest of society for exactly the same reasons. Indeed, the historian suggests, Russians today have even more reason to hate the rulers because in Soviet times, they were guaranteed freely many things, admittedly of a very low quality, that now they have to pay for, something that means their poverty is more immediately and directly felt. Formally, of course, Russia remains "a social state," given that 65 percent of the population receives government support. But Russians do not receive these things equally: those on top receive far more than those in the increasingly numerous poor because the people on top are in a position to ensure that they themselves get taken care of first. "Judging from everything," Preobrazhensky says, "many citizens still do not recognize the fact of the appearance of a new nomenklatura. But this will certainly happen and in the not distant future. And again, as at the end of the 1980s, the issue of 'social equalization' will inevitably appear on the agenda." And the more those at the top act as if their benefits are theirs by rights, he says, "the greatre are the chances that the poor will seek justice by cutting off their heads." Paying for ice cream with a large bill or having a wedding costing thousands of times the average salary of Russians is a perfect way to make that outcome more likely.
Window on Eurasia — New Series: Russia Today has Far Less 'Soft Power' than the Soviet Union Did, Armenian Commentator Says
Paul Goble Staunton, July 20 – "The Soviet Union was more attractive for the world than is the Russian Federation," Armenian commentator Anna Mkrtchyan says; and thus is far less able to use "soft power" to promote itself because such power is based not on armed force and economics but on "culture, political values, and a legitimate and moral policy." Countries that are attractive to others can use "soft power" to good effect, she continues; those which are not either lose their positions by alienating others or are forced to turn to "hard power" in the pursuit of their goals (panorama.am/am/news/2017/07/18/Աննա-Մկրտչյան/1809217; translated into Russian atinosmi.ru/politic/20170720/239852604.html). "Despite its totalitarian character, the USSR with its communist ideology had more followers than does the Russian Federation which positions itself in the role of a defender of conservative values," Mkrtchyan says. No disputes "the greatness of Russian culture," but "Anglo-Saxon values including the American dream and the British way of life" are dominant. Indeed, the Armenian commentator points out, "Russian 'force' cannot attract even the countries of the post-Soviet space. In the near abroad, it is possible that many are delighted by the strong hand of the leadership of Russia, but few of them if given a choice would want to live like a Russian 'peasant.'" The reasons for that are not far to seek: all too often, "the Russian spirit" is clothed "in chauvinism with a great power mentality that looks on the world from imperial heights." That offends other nations even if they have good reason to want to cooperate economically or politically. According to Mkrtchyan, "the best manifestation of antipathy to everything Russia is that those who know Russian refuse to acknowledge that they can speak this language," a phenomenon that she says "one can encounter in many countries." "In Armenia, Russian civilization is viewed positively on the whole, and sometimes we Armenians are embarrassed that we don't speak Russian or speak it poorly. But never the less, people are more pleased with Russian 'hard power' – rockets, submarines and fighter planes – in a country surrounded by enemies and having security problems." Thus, for Armenians, "being a friend of 'the Russian bear' seems attractive. But being in the embrace of even a friendly bear, it is naïve to expect 'softness.'" That is something Armenians and others discover anew every time Moscow does something that violates accepted morality or law. The latest such case affecting Armenia is Moscow's "'taactless' proposal" that Yerevan should make Russian an official language of the country. Armenians have been in general outraged, and from this, Mkrtchyan says, "two important conclusions" flow: On the one hand, "Russia must increase its investment in 'soft force,'" not be increasing its propaganda even more but by taking the opinions of others into consideration, something Moscow isn't doing now. And on the other, Armenians among others need to learn how to respond to Russian actions in a "proportional" way. In this case, the Armenian commentator says, "they must be able when necessary to be capable of saying 'no.'"
Window on Eurasia — New Series: Putin who has Trampled on Human Rights Compelled to Honor Alekseyeva who has Promoted Them
Paul Goble Staunton, July 20 – Today is the 90th birthday of Lyudmila Alekseyeva, the irreplaceable president of the Moscow Helsinki Group, a pioneer in Soviet and Russian human rights activity, and a historian of that movement. Praise for her work has come in from her allies and beneficiaries. But perhaps the strangest although certain to be the most marked was praise that she has received from someone who has never been her ally or beneficiary but rather an open opponent, Vladimir Putin, who as president of Russia has done more than anyone else to suppress the rights that Alekseyeva has always defended. Earlier today, the Russian president visited Alekseyeva in her apartment on the Staraya Arbat, a place that was once the communications center for Soviet dissidents and has since been one that has helped coordinate the human rights efforts of people throughout the Russian Federation (kp.ru/daily/26707/3732158/). Alekseyeva said Putin's visit was completely unexpected. "Earlier there was nothing like this," she remarked, to which Putin responded "Earlier were other times. You have occupied yourself with the main thing: Solzhenitsyn spoke about saving the people. He did it in his way, but you have done it in yours." He said he wanted to thank her on behalf of the people. Putin then presented her with a bouquet of flowers and a picture of her birthplace, Yevpatoria, which is in Russian-occupied Crimea and accepted a glass of champagne to drink in honor of her birthday. It is a wonderful thing that the Russian president should honor Alekseyeva given all she has done for Russian and their rights. But his one-time action in this regard should not detract attention from the fact that he continues to be proud to have been an officer of the Soviet KGB, the organization that persecuted and then drove her out of the Soviet Union for 15 years. And it should not detract attention either from all the steps Putin has taken against the human rights of Russians since becoming Russian president 17 years ago, steps that Alekseyeva has consistently protested and helped others to protest as well. Truly, she has helped preserve the Russian people. At best, Putin has only helped to save the Russian state.
Another Russian Activist Jailed Over March 26 Anticorruption Rally
A court in Moscow has sentenced a man who took part in an antigovernment protest on March 26 to 2 1/2 years in a so-called colony settlement. The Tver district court on July 20 found Stanisla…
UN: AIDS-Related Deaths Decline Worldwide, Rise In Eastern Europe, Central Asia
AIDS claimed the lives of 1 million people in 2016, a decline of nearly 50 percent from the 2005 toll that marked the peak of the deadly epidemic, the United Nations said in a report issued on July 2…
RPT-Russia will struggle to turn on Siemens turbines in sanctions-bound Crimea
(Repeats story unchanged)* Russia rushing to finish two Crimea power plants* Needs to turn on Siemens turbines without maker's help*
Russian-made turbines were supplied to Crimea – Kremlin spokesman
Russian-made gas turbines were supplied to Crimea for a local electric power station, the Kremlin said. Responding to a question from journalists as to whether the Kremlin monitors the supply of Siemens gas turbines despite the existing sanctions, Russian presidential press officer Dmitry Peskov said: "Turbines whose country of origin is Russia were supplied to Crimea."
Kyrgyzstan's Hard-Luck Hydropower Project
It has definitely been difficult for Kyrgyzstan to realize construction of the Upper Naryn Cascade hydropower project. One complication after another has put the project on hold.
Russia Says It Has Plans For Not One, but Two More All-New Combat Aircraft – The Drive
The Kremlin hasn't yet explained how it plans to pay for the new fifth-generation interceptors and carrier fighters.
Russia transitioning to building 12 PAK FA stealth fighters per year starting in 2019 | NextBigFuture.com
Russia transitioning to building 12 PAK FA stealth fighters per year starting in 2019
Russian Defense Ministry Receives 100 Su-34s With Radio Warfare Systems – Sputnik International
ZHUKOVSKY (Sputnik) — The Russian Defense Ministry has received about one hundred Su-34 aircraft equipped with Khibiny aircraft electronic countermeasure systems, a representative of Russia's concern Radio-Electronic Technologies (KRET), a part of the Rostec state corporation, said at MAKS-2017 International Aviation and Space Salon on Wednesday. "There was the delivery of Khibiny-10V complex to the plant in Novosibirsk. It is a complex of individual protection for Su-34. To date, about one hundred Su-34s have been delivered to the Defense Ministry, and 100 percent of them are equipped with the Khibiny-10V complex," Advisor to First Deputy General Director of KRET Vladimir Mikheev told reporters. According to Mikheev, the survivability of Su-34 combat aircraft equipped with Khibiny-10V increases 25-fold. Mikheev added that the Russian Defense Ministry would also receive 15 SAP-518 jamming pods for aircraft. "SAP-518 is a new contract. This year, we are supplying some 15 sets for Su-30SM aircraft," Mikheev said. The 13th International Aviation and Space Salon MAKS-2017 kicked off on Tuesday in the Russian city of Zhukovsky and will last through Sunday.
Russia Discussing First Ever Export of Su-32 Bombers Which Operate Over Syria – Sputnik International
Russia is discussing with a number of foreign partners deliveries of the Su-32 bomber being used by the Russian Aerospace Forces in Syria but no contracts have been signed so far, Federal Service for Military-Technical Cooperation (FSMTC) Director Dmitry Shugaev said Wednesday.
MiG-35 debuting at MAKS – Russian aviation news
The Russian MiG-35 advanced generation 4++ multirole fighter is debuting at the MAKS air show this year. The warplane is designed for operations in heavy enemy air-defense scenarios. The visitors will have a chance to see a version of the MiG-35 created under an R&D contract with the Russian Defense Ministry, sources at RAC MiG told Russian Aviation Insider. MAKS 2017 presents the first public demonstration opportunity for the fighter jet since its roll-out in January 2017. Official trials are in full swing, to be completed in late 2017 or early 2018, the manufacturer reports. The fighter's service entry and the launch of series production are scheduled for 2018. MiG is now looking to sign a production contract with the Russian Defense Ministry, after which it will be able to offer the aircraft to foreign customers. The MiG-35's export market is believed to span more than 30 countries, including those in Southeast Asia and Latin America. The nations already operating MiG-29 family fighter jets will be able to upgrade to this newest variant without having to overhaul their infrastructure and retrain aircrew and ground personnel, MiG stresses. "The current foreign MiG-29 operators are willing to receive the newest MiG-35 fighter in order to renew their aging fleets," the company official explains. "Negotiations with a number of countries are underway. MiG held more than 20 business meetings with potential MiG-35 customers at the Paris Air Show this year, and demonstrated this state-of-the-art fighter jet to the Indian Air Forces in Bangalore at Aero India 2017. "We are going to participate in Indian tenders and, obviously, will coordinate our promotion efforts with the Make in India government initiative. This implies offering a massive offset program: a certain amount of work will be performed in India in cooperation with our partners there. We have already been conducting such work within our existing contracts for carrier-based fighters." RAC MiG is planning to expand the MiG-35 export market. It particularly stresses the fighter's impressive performance in hot-and-high environments.
Is Russia Getting Ready to Build a New Aircraft Carrier and Fighter to Match? | The National Interest Blog
Maybe–and both might be blasts from the past.
Russia unveils new Orion-E unmanned air system at MAKS-2017 | Defence Blog
Russian defence company Kronstadt Technologies is showing in public for the first time at MAKS-2017 its latest medium-altitude, long-endurance (MALE) Orion-E unmanned air system (UAS). According to the company, the Orion-E is the first UAS in Russia with long-range drones, corresponding to the international classification of the MALE class. The new Russian drone looks like a U.S. MQ-1 Predator developed by General Atomics and AVIC's Wing Loong Block 1.According to the promo video of Orion-E, the aircraft features a slender, 8m-long fuselage, high-aspect ratio wings, and a V-tail. The drone has 16m wingspan in flight. The aircraft is "intended" to carry a payload of 60kg, but can lift a maximum load of 200kg, according to a production information card. Kronstadt will work with Rosonboronexport to market the Orion-E abroad, with a specific interest in sales to Southeast Asia, Latin America and Africa.
MAKS: Tactical Missiles Corporation shows Kh-38 changes – Russian aviation news
Russia's Tactical Missiles Corporation has unveiled a modified design of its Kh-38 family of air-to-surface missiles at MAKS 2017, while also upwardly revising the maximum range of the weapon. The latest iteration of the Kh-38 shows the missile's mid-body wing and tail control-surface design to have been notably modified. The large triangular mid-body wing has been replaced by a narrower diameter surface that appears to extend further along the missile body. The tail control surfaces have also been cropped. The previously shown configuration required that the mid-body and tail surfaces fold for internal carriage in the main bay of the Sukhoi T-50 being developed to meet the Russian Aerospace Forces PAK FA requirement for a multirole fighter. The modified design will almost certainly allow the missile to be carried internally without the need to fold the wing and control surfaces, simplifying the design. The version on display at the show is the Kh-38MLE, which is fitted with a semi-active laser seeker. The maximum range of the Kh-38 is now said to be at least 50 km, rather than the previously disclosed 40 km.
MIG31の巡航ミサイル迎撃訓練 Cruise missile intercepted by MIG-31 ロシアTV – YouTube [MiG-31BM FOXHOUND Intercept of Kh-55SM KENT ALCM – English Subtitles]
MIG-31戦闘機がR-33 空対空ミサイルでKh-55巡航ミサイルを迎撃しました。早期警戒機A-50の誘導によりシベリアのコミ共和国上空で実戦さながらの訓練。2013年5月31日ロシア第五放送 ジャパンユナイテッド(株)ロシア・東欧地域開発事業部http://iseebi.org/
Russian Paratroopers To Land In Belarus – Charter'97 :: News from Belarus – Belarusian News – Republic of Belarus – Minsk
Russian airborne troops will take part in competitions in Belarus, Kazakhstan and China.
Russia To Supply Its Su-30SM Aircrafts To Belarus From 2018 – Charter'97 :: News from Belarus – Belarusian News – Republic of Belarus – Minsk
The contract provides for purchasing of 12 fighter aircraft. Russia will start shipping Su-30SM aircrafts to Belarus next year, Chief of the Federal Service for Military-Technical Cooperation (FSMTC) of Russia Dmitry Shugaev said. "We plan to start shipments in 2018. The contract is to be completed in 2020," – he told Interfax on Wednesday at the "MAKS" airshow. According to Shugaev, a contract for the supply of 12 aircrafts Su-30SM was made with Belarus this May. "The shipment will be carried out in the framework of the contract between the Russian Federation and the Republic of Belarus on the development of the military-technical cooperation dated December 10, 2009," – the FSMTC chief added. The super maneuvered fighter aircrafts Su-30SM of the generation "4+" were developed by the company "Sukhoi", and are serially produced at the Irkutsk Aircraft Corporation "Irkut".
Belarusian Volunteers Appeal To President Of Ukraine – Charter'97 :: News from Belarus – Belarusian News – Republic of Belarus – Minsk
On July 20-21, Aliaksandr Lukashenka will visit Kiev. The Belarusians, who took part in the anti-terrorist operation, ask the delegation, which is to meet with the Belarusian head, to raise five issues in the negotiations with him. The tactical group has sent the appeal to Charter97.org. The volunteers urge:
 – To stop the criminal prosecution of Belarusian volunteers, who are fighting on the side of Ukraine;
– To give legal assessment to contractors – citizens of Belarus, who are fighting in the territory of Ukraine in the ranks of LPR and DPR criminal groups, and to break off the activities of the organizations engaged in the recruitment and contractors' training in Belarus;
 – to abolish the "black lists" on the border, which make it impossible for people's deputies, public figures, journalists, representatives of Ukraine's creative elites to visit Belarus;
– To allow broadcasting of Ukrainian TV channels in the television networks of Belarus and broadcasting of Ukrainian films about the revolution of dignity and the Russian-Ukrainian war on Belarusian channels;
– To stop provocations, pressure and persecution of relatives of the Belarusians who sacrificed their lives for the independence of Ukraine: Hero of Ukraine Mikhail Zhizneuski and fighter of the tactical group Belarus Aliaksandr Cherkashyn. The fighters are convinced that the implementation of these 5 points "will strengthen Ukraine and lead to the improvement of the Belarusian-Ukrainian relations."
Lukashenka Misleads Kiev About Ukrainian TV Channel – Charter'97 :: News from Belarus – Belarusian News – Republic of Belarus – Minsk
The Belarusian channel Belarus-24 is accessible in Ukraine, but a Ukrainian channel has not appeared in Belarus. On July 20-21, Aliaksandr Lukashenka will visit Kiev. One of the previous meetings – in December 2014 – resulted in the agreement to include a Ukrainian TV channel in the Belarusian broadcasting network, and vice versa, a Belarusian channel – in the Ukrainian one, nn.by writes. The Minister of Information of Ukraine reported about the achievements on a technical issue agreement with Liliya Ananich. The situation is still the same after two and a half years. The Belarusian channel Belarus-24 is accessible in Ukraine, but the Ukrainian channel has not appeared in Belarus. Dozens of Russian channels can be found in the basic cable packages, but Polish or Ukrainian channels are not available. Can we expect that the Ukrainian channel will still appear? The Ministry of Information official, responsible for cooperation with Ukraine, did not answer anything to Nasha Niva's oral inquiry, adding that he could do it "only with the permission of the Minister." And he offered the journalists to apply for such a minister's permission themselves.
Latvian MFA Meets With Belarusian Oppositionists – Charter'97 :: News from Belarus – Belarusian News – Republic of Belarus – Minsk
The politicians discussed the situation with political prisoners, the lack of freedom of assembly and holding of fair elections. Chairman of the United Civil Party Anatol Liabedzka, leader of the Belarusian Popular Front party Aliaksei Yanukevich and co-chairman of the BCD Pavel Seviarynets met with Latvian Foreign Minister Edgars Rinkēvičs on July 18 in Minsk. Rinkēvičs started his three-day visit to Belarus today and plans to meet also with the representatives of the authorities. Anatol Liabedzka told Radio Liberty that Riga supported the idea of a tripartite dialogue. "Riga stands for a trilateral dialogue, in which the authorities, the supporters of changes and the official Riga would participate. And we said that dialogue was necessary, only it must be, first, critical, secondly, conditioned and, thirdly, on a tripartite basis. It should include representatives of both civil society and political opposition. This is the only way we will talk about the interests of nine and a half million people, because today the government does not represent the interests of all residents of the country," – Liabedzka said. The politicians also touched upon the issue of conducting free, fair elections in Belarus under the OSCE standards. "For us, the local election campaign is an indicator of positive changes in Belarus," Anatol Liabedzka told. According to Pavel Seviarynets, they also talked about the absense of free elections in Belarus, the existence of political prisoners, and the lack of freedom of assembly and association. "It seems that there are some positive developments. However, it got even worse with regard to some aspects. And, of course, we were talking about the Russian threat, especially in the light of the West-2017 exercises," – Pavel Seviarynets said. As Seviarynets noted, the interlocutors from Latvia were very adequate.
Blogger Lapshin Extradited From Belarus Imprisoned For 3 Years – Charter'97 :: News from Belarus – Belarusian News – Republic of Belarus – Minsk
The prosecutor requested 6,5 years in jail for Lapshin.
"Parasite" From Homel: They Try To Make Us Slaves – Charter'97 :: News from Belarus – Belarusian News – Republic of Belarus – Minsk
Ruslan Huseinau took an active part in spring actions of non-parasites, paid a fine. He is sure that this is the reason why the authorities put him under pressure using child protection services, Belsat reports. "In order to take revenge, pinch, strangle, they decided to take a 6-year-old child from my ex-wife," – Ruslan says in outrage. His daughter Milana is now in a children's shelter As the child protection services informed, the mother has allegedly left the girl, she was absent from home for three days. As it was described in the inspection documents there were dirty toys and unwashed dishes in the house. Why the father cannot take his daughter? According to the employees of the social pedagogical center, there is no political component in the claims to the father – he simply must prove with documents that he has a permanent income. "It's not about politics at all. The only issue in question is if there is a proper place for a child, food, clothes, children's play area. There are no other questions except these ones," – the social teacher Sviatlana Dzimitraki insists.
Belarus, Russia To Exchange Information On Foreigners – Charter'97 :: News from Belarus – Belarusian News – Republic of Belarus – Minsk
A working group has been set up in Belarus on the agreement on mutual recognition of visas with the Russian Federation.
Exports Of Oil Products Decrease By One Third – Charter'97 :: News from Belarus – Belarusian News – Republic of Belarus – Minsk
According to official statistical data, Belarusian export of oil products amounted to 4.9 million tons in five months of the year. The export fell by 35,2% if compared to the previous year. Reduction in crude oil supplies in the first quarter of the year still affects the statistics. It recovered only at the end of April, belmarket.by writes. The Great Britain still remains the main addressee of Belarusian exports – 2,43 million tons equal to 945,9 million dollars were supplied there. Ukraine takes the second place with 1.54 million tons (779.6 million dollars). And only 68,000 tons of oil products were supplied to Russia during the five months of this year. Export of bitumuls reached 622 thousand tons for 171.46 million dollars in January-May. Belarus supply them mainly to the Netherlands (549 thousand tons) and Great Britain (69 thousand tons), where traders, engaged in the distribution of Belarusian petroleum products, are located. Crude oil exports increased by 0.4% to 676 thousand tons in five months, and revenues from it increased by 44.9% to $ 243.23 million. Imports of crude oil amounted to 7.38 million tons which made 2.08 billion dollars in January-May. In physical terms, it decreased by 23.4%, in value terms it grew by 8.1%.
Officials Invite Russian Neo-Pagans To Belarus – Charter'97 :: News from Belarus – Belarusian News – Republic of Belarus – Minsk
The Russian Independent Newspaper published an article about this today. Those who wish to build an "ancestral estate" can now count on the state's help, Deputy Prime Minister of Belarus Mikhail Rusy said on July 7. "The movement caused great resonance. We are preparing a report to the head of the state," – BelTA quotes the Vice-PM. – There are many young people there, interesting by their profession and generally, they want to live in ecologically pure places in families." This could be the first case of the governmental support to the new religious movements in Belarus. The concept of "ancestral estates" was developed by the Russian businessman Vladimir Megre in his books, and today his ideas are considered in the context of Russian neo-paganism. The prospects of living in harmony with the surrounding world and the "space of love" in self-sufficient settlements consisting of such "estates" attracted many followers to Megre's ideas. The website of the movement "The Chiming Cedars of Russia", the so-called Anastasians, reports 368 settlements located only in the Russian Federation. In Belarus, according to the information provided by Rusy, over 570 people reckon themselves as owners of such "estates". In his opinion, the existing normative-legal base which allows to obtain 15 ares for household purposes, does not let them realize their potential: "If you want to build some enterprise to grow ecologically clean products, this is not enough. That is why we are meeting with them, preparing a report to the head of the state, in order to define the form of functioning, the size of these populated areas, and provide them legal base." Belagroprombank will probably help in building and acquiring the necessary equipment. According to Rusy, Valozhyn and Vitsebsk regions appeared the most atractive for those who wish to get an "ancestral estate". However, the Belarusian adherents of Megre can be found not only there. "There are settlements there, not just one, they are all alive and active. The residents have long claimed they were getting help from the state," – researcher at the Museum of Anthropology and Ethnography Yulia Andreeva told the Russian Independent Newspaper's correspondent. She considers attention to "ancestral estates" part of the overall program of support for agriculture: "I do not think this is support for the religious trend. As a rule, no one cares about the ideological foundations of the "ancestral estates". This situation exists in the Belgorod region, where the law on "ancestral estates" was adopted at the regional level – the land is given out for free, the governor came to the conference of the "Chiming Cedars", but did not mention any esotericism. He is interested in this project only as a revival of the village." Not only the Belarusian authorities are not interested in the ideological foundations of the movement. So, the VII Festival of the creators of "ancestral estates" called the "Day of the Earth" ended on July 16 this year in the Zvenigovo region of the Republic of Mari El. It was held with the support of the administration of the Ismenitsky rural settlement. During the existence of the movement, it has achieved some success in building its own economy and production chains. The "Anastasians" are frequent guests at festivals of neo-pagans, like the annual Moscow "Heritage of the Ancestors." Thus, on the economic front, the authorities are eagerly cooperating with the new religious movement, both in Russia and in Belarus.
IW/IO/Cyber Reports
Meet the scholar challenging the cyber deterrence paradigm – Fifth Domain | Cyber
Much U.S. cyber policy is/has been focused on the concept of deterrence, but in a paper coauthored with Fischerkeller and published in May, you argue "deterrence is not a credible strategy for cyberspace." Why not? Deterrence does not map to the realities of cyberspace as an operational environment. It is an environment of constant action, while the measure of effectiveness of deterrence is the absence of action. We have come to forget how radical a departure deterrence represented as the central organizing principle for national security. For several millennia prior to 1945, the capacity to secure oneself territorially rested in your hands — offense versus defense. Bernard Brodie and others quickly realized that "one plane, one bomb, one city" meant that security could not be found in defense, so they introduced the radical idea that our security would rest in the minds of our opponents, and the purpose of possessing military capability, nukes, was to never actually use them. We have become very comfortable with this framework because it worked in the nuclear environment and still does. But this was a specific strategic response to a specific strategic environment, and it does not hold that it will be universally effective across all weapon types. Just as nuclear weapons fundamentally precluded defense, cyber operations actually preclude deterrence. In the same 2017 paper, you explain how U.S. global posture and a deterrence strategy, as classically understood, are a "strategic mismatch" for the cyber domain. This mismatch, you write, has led to a U.S. "strategic deficit" in cyber. What are the key elements that gave rise to this strategic mismatch? It is the fundamental nature of cyberspace. Look, coming out of the Second World War, we did not apply the tactical, operational and strategic lessons of fighting that war to nuclear weapons. Instead we looked at the capability for its distinctiveness and realized we needed new concepts to manage the threat nuclear weapons posed. Cyberspace is technically and operationally distinct in the threats it contains: It is structurally interconnected, creating a condition of constant contact on a terrain that is both the space in which one contests and the means with which one contests, and it is constantly shifting with every new version of software/hardware and system process. The strategy of deterrence simply does not match the reality that flows from this structure — which is persistent action. The deficit has come from the fact that, while the U.S. has been wedded to a misapplied strategy that cannot work, others are operating much closer to the expectations of what I call offense persistence and gaining advantage.
The Search for Cyber Fundamentals | Journal of Information Warfare
Abstract: The precise rendering of how security is achieved in cyberspace has yet to be pulled together; and, despite the most recent publications of U.S. policy, there is still no settled answer to the core question of what organizing principles should drive military cyber operations strategy. This essay posits that cyberspace is a realm of activity in which new security dynamics are at work due to the revolutionary character of digital technology. The essay introduces six defining conditions that relate to military cyber operations leading to the organizing principle that cyberspace is an offense-persistent strategic environment.
Defining 'cyberwar' remains problematic [Commentary] – Fifth Domain | Cyber
Recent events — namely the WannaCry ransomware attack and the most recent Petya ransomware attack — have again brought a sensitive subject to the forefront: cyberwar. Many in the U.S. and the U.K. have come out and accused North Korea of being the nation-state that is behind both attacks, though little hard evidence has been provided to the public to support that acquisition for fear it may expose sources and methods. However, all the media attention, interviews and comments have elevated the conversations on the complicated topic of what constitutes an act of cyberwar. Did WannaCry or Petya rise to the level of an act of cyberwar? If so, is a retaliatory cyberstrike in order or does it justify some use of conventional weapons? While there are a few countries that have established their own definition of cyberwar, they have fallen short of defining what would be considered an act of cyberwar. An interesting context for this discussion has come up publicly. Given the attacks that struck health care institutions in May, if a patient or patients died due to malware, would that rise to the level of an act of cyberwar? Based on recent research, a definition of a cyberwar crime does not exist online. If the ransomware cyberattack was ordered by the leader of a nation-state, how would they be brought to justice? Could the leader of the country behind a cyberattack resulting in death have criminal changes brought against them? If so, would they be tried in the International Criminal Court? This new battlefront poses many questions.
Questions surround nuclear plants' cybersecurity amid hacks – Fifth Domain | Cyber
LACEY TOWNSHIP, N.J. (AP) — Computer hackers, not content with mucking around with U.S. commerce and elections, have trained their sights on nuclear power plants, prompting questions about cybersecurity at Oyster Creek. Industry officials and federal regulators say there's nothing to fear, but experts say there is cause for concern, including from the harm that could be caused by cyberattacks on the electrical grid upon which power plants depend. In recent weeks, hackers tried to — and in at least one case succeeded — in penetrating the firewalls and digital protections of administration information at these nuclear facilities, according to government reports cited recently in the New York Times and Bloomberg News. "The nuclear industry didn't really believe that they were a target," said Edwin Lyman, senior scientist of the Global Security Program of the Union of Concerned Scientists in Washington, D.C. Industry executives learned otherwise when hackers worked their way into computers at Wolf Creek nuclear power plant near Burlington, Kansas, according to the Times. The Asbury Park Press asked nuclear experts if hackers could also penetrate Oyster Creek. "A plant like Oyster Creek, it's old. Its systems that are used to control plant functions are mostly analog based, and that's true for most of the plants in the United States. So the scenario of some malevolent terrorist pushing a button and causing a plant to melt down, that's far-fetched," Lyman said. But there are reasons hackers might want to penetrate other plant systems. "The fact is, a successful radiological sabotage attack on a nuclear plant, or on the spent fuel pool (where radioactive waste is cooled) at the plant, could cause a devastating catastrophe," he added. "It could essentially contaminate hundreds of square miles with long-lived radioactive material. It could require the forced resettlement of millions of people. It could cost trillions of dollars in damages, and for a plant like Oyster Creek or others in the New York City area, a densely populated area, they are even more desirable targets for a terrorist who wants to cause that kind of mass disruption event." Plants separate critical systems from the internet or plant business networks by physical distance or hardware, Nuclear Regulatory Commission spokesman Neil Sheehan said in an email. The Nuclear Regulatory Commission also regulates how employees use removable media, perform vulnerability assessments and train other employees on recognizing "insider threat(s)," he added. The systems targeted in the recent attacks are not under the Nuclear Regulatory Commission's regulations and oversight, Sheehan said in the email. Hackers used faked resumes crafted in Microsoft Word that were riddled with malicious computer code to try and squeeze through the network protections, according to the Times. They also inserted malicious code into legitimate websites frequented by plant employees and tried to redirect employee web traffic through company computers, according to the report. "The NRC's threat and cyber experts have been in contact with relevant law-enforcement and homeland security officials related to this cyber incident," Sheehan said. He added that despite the incident, cybersecurity among nuclear plants has served as a "role model" for other industrial sectors. In April, regulatory commission records show that Oyster Creek officials submitted an application to the commission to revise their cybersecurity plan. When asked if Oyster Creek was responding to the cyberattacks with new safety evaluations or other measures, a spokeswoman for the plant deferred questions to John Keely, spokesman for the Nuclear Energy Institute, which represents the interests of nuclear power companies in the United States. Keely said none of the 99 nuclear plants in the country notified the Nuclear Regulatory Commission of any successful system penetration. He said information about what happened at Wolf Creek was classified. Nuclear plant administrative networks are not regulated by the Nuclear Regulatory Commission similarly to operational systems, Lyman said. "I think that narrow interpretation (by the Nuclear Regulatory Commission) of what needs to be protected needs to be rethought," he added. By not regulating how administrative information is stored and protected, Lyman said information like plant blueprints, security guard schedules, computer passwords and door security could be vulnerable to hackers. There is another way nuclear plants are vulnerable to hackers, said Paul Gunter, director of the Reactor Oversight Project at Beyond Nuclear, a Maryland-based organization that opposes nuclear energy, "From our point of view, the biggest vulnerability comes from the electrical grid itself," he said.
Cyberattack on Ukrainian clinics, pharmacies worries experts – Fifth Domain | Cyber
KIEV, Ukraine (AP) — Dr. Lidiia Podkopaieva was about to click "send" on an order of new surgical instruments when her computer monitor suddenly went dark. She speed-dialed the clinic's technician but didn't even have time to tell him what was wrong. "We're under cyberattack," he told her. "Switch off the computer immediately." The call would kick off a "crazy week" as Podkopaieva and her staff struggled with the sudden loss of half the computers at the Left Bank Pediatric Clinic in Kiev, where she serves as medical director. The central phone system collapsed, digital appointments vanished and diagnostic machines dropped offline, interrupting at least one patient's exam. Podkopaieva said no one suffered in the attack, but academics argue that even glancing blows to medical facilities like this one represent a damaging break with international norms. "You cannot attack hospitals," said Duncan Hollis, a Temple University professor and a former treaty lawyer for the U.S. State Department. Although what happened at Podkopaieva's clinic fell short of the death and destruction that would constitute an unambiguous "attack," Hollis said the disruption was still a step in a dangerous direction. "It's getting close to, if not across the line of, actual harm that international law might be prohibiting," he said. Podkopaieva's pediatric clinic, part of Ukraine's Dobrobut health group, was one of thousands of victims of the data-scrambling software dubbed "Nyetya" that erupted June 27. Unlike WannaCry, a similarly quick-spreading digital worm that also disrupted hospital work earlier this year, Nyetya's masters appear to have had the ability to draw data from their targets — meaning they either knew or could have discovered who would be at the receiving end of their attack. Podkopaieva said the disruption to Dobrobut was considerable. "For a moment, we were blind and deaf," she told The Associated Press in an interview at her clinic a week after the attack. Across Dobrobut, a CT scanner, a mammography machine and four X-ray machines were disabled after the worm crippled the Windows computers they were connected to. One patient had just finished being X-rayed when the cyberattack destroyed their scan, she said. Overall, about 100 examinations had to be canceled. Dobrobut wasn't alone. Ukraine's Ministry of Health says public hospitals weren't touched, but at least two other private medical institutions in Kiev were also affected, according to the Ukrainian website Censor.NET, which published a running tally of affected firms. The media group said several pharmaceutical companies also were affected by Nyetya and anecdotal evidence suggests pharmacies across Ukraine experienced shortages when the cyberattack derailed deliveries of medication. Volodymyr Varenytsia, who runs a drug store in the Luhansk region of Ukraine, said he ran out of iodine and Citramon, a headache medicine, in the days after June 27. The shortage lasted until deliveries resumed a full week later. Meanwhile, he had to turn some clients away empty-handed. "People suffered because of this virus," he said in a telephone interview. Podkopaieva's clinic recovered faster. She said staff moved swiftly and calmly to restore her facility's systems and work around faults. Even when diagnostic work was canceled, every patient was still seen by a professional. Doctors wrote information down on paper, just as they had in the years before the hospital went digital. Within a day, the appointment system had been restored and by June 30, Podkopaieva finally ordered the instruments she was sending for when her computer went dead. They arrived that evening. "We had good backups, which helped in part," she explained. Training helped too, she said, "even if we never expected that medical organizations would be affected by a cyberattack." That anyone might be held accountable for the disruption seems unlikely. Ukrainian officials have laid the blame for Nyetya at Moscow's door, but Russian officials have denied any responsibility, and in any case hackers who operate at the scale of the June attack are notoriously difficult to bring to justice. Even verbal condemnation has been hard to come by. U.S. officials have said nothing about the attack on Ukrainian medical facilities and little about the outbreak in Ukraine in general, despite the fact that spillover from the digital outbreak snarled traffic at American ports — formally considered critical national infrastructure — and disrupted several U.S. multinationals. A small U.S. care network, the Heritage Valley Health System, was also affected, with several operations rescheduled. Academics said President Donald Trump's administration was inviting trouble by not reacting publicly to cyberattacks on civilian infrastructure, whether at home or abroad. Scott Shackelford, the chair of the Cybersecurity Program at Indiana University in Bloomington, said that the past progress toward setting international norms for behavior in cyberspace "is in danger of eroding." "What's needed is leadership, and right now that's in dangerously short supply, especially coming from Washington," he said. Hollis, the Temple professor, said American leaders at the very least needed to speak up. "We're in this era right now that's almost a constitutional moment for cybersecurity and cyberspace," he said. "When you're silent in the face of bad behavior, that does sort of imply that it's permissible."
Business suggests creation of civil cyberdefence – LB.ua news portal
An IT-businessman, CSB of the company Octava Capital, Oleksandr Kardakov, calls for the creation of a civil cyber defense in Ukraine. "In Ukraine there should be several business CERTs, specialised information exchange points, which will cooperate with government agencies in order to work out everything from methodology and threat assessment to "fire alarm" instructions," Kardakov told a round table in Gorshenin Institute on 20 July. "Even large organizations with thousands of damaged computers could not hire IT professionals to restore ordinary computers. I am saying nothing of organizations that do not have relevant IT structures," he said. "I have an idea that I would like to discuss and seek supporters. It is about the creation of a virtual civil cyber defence network in the country, because no one will help us if we do not help ourselves," Kardakov stressed. The June 27 cyberattack compromised up to 10 percent of private, government and corporate computers.
Cyberpolice reports manpower shortage – LB.ua news portal
Ukraine does not have enough specialists in cybersecurity, senior inspector for special assignments in the Cyber Police Department of the National Police of Ukraine, Vyacheslav Martsynkevych, told a round table at Gorshenin Institute on Thursday, 20 July. Speaking on the consequences of the 27 June attack of the Petya ransomware on Ukrainian companies he said that there are very few specialists in this field: "I can say that even many network security companies are short of truly competent workers." "Our department, the so-called special agents' squad, was recruited about a year or two years ago. It employs 25 people with more than enough experience," he said. Martsynkevych believes that the consequences of the virus attack a month ago are yet to be overcome. "The consequences, in my opinion, are enormous, since a lot of both state-owned enterprises and private businesses were exposed to the failure of computers and servers. The work of many enterprises was paralyzed. If the backups stored on Windows servers were damaged, IT specialists in companies need to reinstall the entire infrastructure and try to restore the documents that have been developed for years. Even if a company resumed operation, many documents have been lost and they keep working to restore what is important to them," cyber policeman said. Deputy head of the Presidential Administration of Ukraine, former director of Microsoft Ukraine, Dmytro Shimkiv, has said that up to 10 percent of private, government and corporate computers have been compromised by the 27 June cyberattack.
Ministry Of Information Declares Noninvolvement In Blocking BNC's Website – Charter'97 :: News from Belarus – Belarusian News – Republic of Belarus – Minsk
The official reply of the Ministry of Information came only after a repeated enquiry. The BNC press-center finally received a reply to their enquiry to the Ministry of Information. According to Deputy Minister of Information Uladzimir Rabavolau, his office has nothing to do with the blocking of access to the website bnknews.org. This is stated in the letter received by the press-center of the Belarusian National Congress: — Having considered the enquiry of the Belarusian National Congress, we inform herewith that the Ministry of Information took no decision to limit the access to the informational resource bnknews.org. The official reply of the Ministry of Information came only after a repeated written enquiry, made in early July. Important to note, the access to the BNC website at the territory of Belarus has been restricted since mid-June. Previously, the state communications monopolist Beltelecom refused to provide information about the reasons for blocking the resource. An employee of the organization Alina Barysava commented on a post in a community on vk.com social network, that "the press-center can only comment the situation under a written enquiry filed by the media", but there was no reply to the written request nevertheless. Despite the blocking, the website can be reached via anonymizers and some browsers.
UAWire – Ukraine sends a letter to the EU citing 'Russian aggression' as the reason for blocking access to Russian websites
Ukraine sent a letter to the Council of Europe detailing its official position on the blocking of Russian Internet sites and the introduction of …
MUCH ADO ABOUT NOTHING? CYBER COMMAND AND THE NSA – To Inform is to Influence
Regardless of these crucial authorities and any new command arrangements, what will Cyber Command's role be in protecting the country from threats like Russian information operations? Maybe it's time we get away from using "cyber" as the description of what needs to be done, and instead, think about what an Information Warfare Command would look…
US: Military building for info warfare – To Inform is to Influence
By Bill Gertz – – Wednesday, July 19, 2017 Air Force Gen. Paul Selva, vice chairman of the Joint Chiefs of Staff, told the Senate this week that the military is taking steps to improve its capabilities for countering and conducting information warfare — the use of cyberattacks and influence operations. The Pentagon "must continue to improve its ability to…
America Needs a Firewall, Not a Border Wall – To Inform is to Influence
While I respect the author, I take umbrage at two egregious breaks in etiquette in the title.  For these errors, I blame an anonymous editor at Huffington Post. First, he or she editorializes in the title, inserting a political statement, as in 'not a border wall'.  Second, they use the term "firewall" in the title,…
Kremlin Sponsored Media Network Tries To Sow Confusion Among American Viewers – To Inform is to Influence
BY MARKOS KOUNALAKIS Special to McClatchy Marketing to Americans, the Kremlin-sponsored global television network – Russia Today – challenges viewers to "Question More." That award-winning slogan is at the top of its website and appears on billboard ads in major markets, asserting that there is always more to uncover beneath the surface of every story. In a…
Kremlin TV: Singing from the same hymn sheet – To Inform is to Influence
July 19, 2017 – 21:37 By East Stratcom "The West is the cause of all problems in the world, whereas Russia is invariably the only source of positive hope". This is the conclusion of a recent study on the messages from Russian TV channels in Moldova, published by the Association of independent press (API). In spring 2017, API monitored for one month the newscasts, analytical programmes and talk shows of five Russian TV networks that are directly relayed into Moldovan homes: State channels Pervy Kanal and RTR, the Gazprom-owned station NTV as well as private networks REN TV and STS. West equals terror and fear, Putin equals peace and freedom The study found that Pervy Kanal, RTR, NTV and REN TV cover international news in a strikingly similar way (no newscasts from STS were part of the monitoring). These outlets portray political events to demonstrate the West's responsibility "for all negative things happening in the region and worldwide". At the same time, Russia and its President Vladimir Putin are presented as the "only true fighters for peace and for the self-determination of the peoples in the world, as fighting terrorism, loyal defender of democratic values and Christianity".
The Horror Of Kharkov – To Inform is to Influence
This whole thing is written in Russian and published on LiveJournal, which is a notorious Russian blog, usually heavily slanted pro-Putin.  This is a tongue in cheek blog which supposedly shows the "horrors" of life in Ukraine.  The author spares no opportunity to show how propaganda misrepresents actuality.  His titles say 'this is the horror…
Dependent media – Russia's military TV Zvezda – To Inform is to Influence
July 20, 2017 – 10:00 By East Stratcom "The chemical attack in Idlib in Syria on 7 April this year was a piece of "fake news" and a staged operation from the side of the rebels, which aimed at discrediting Syria's government forces". So was the message in a seven minutes long report broadcast last week in Russia…
Event: Examining the Geopolitical Impact of the 4th Estate – To Inform is to Influence
Friday, July 21, 2017 9:30 am – 10:30 am CSIS Headquarters REGISTRATION ADD TO CALENDAR Email The email to associate with this registration. First name This field is required. Last name This field is required. Organization Title Attendance This field is required. – Select a value – In-Person Online CANCEL Please join the Center for Strategic and International…
Event: Politics, Hacking, and the New Russia – To Inform is to Influence
You are cordially invited to a lecture on the topic of Politics, Hacking, and the New Russia with Jack Thomas Tomarchio Principal, Agoge Group, LLC Former Principal Deputy Under Secretary for Intelligence and Analysis Operations Thursday, July 20 12:30-2:30 PM The Institute of World Politics 1521 16th Street NW Washington, D.C. Parking Register About the lecture…
Event: Helsinki Commission Announces Briefing On Kleptocracy In Russia – To Inform is to Influence
WASHINGTON—The Commission on Security and Cooperation in Europe, also known as the Helsinki Commission, today announced the following briefing: KLEPTOCRATS OF THE KREMLIN: TIES BETWEEN BUSINESS AND POWER IN RUSSIA Thursday, July 20, 2017 3:30 PM – 5:00 PM Dirksen Senate Office Building Room G11 Live Webcast: www.facebook.com/HelsinkiCommission Eighteen years after he first took power, Vladimir…
Russian Man Gets Five Years In Jail For Role In $500 Million Malware Scheme
A Russian man who U.S. prosecutors say played a role in developing sophisticated malware used to steal financial information from thousands of computers worldwide was sentenced on July 19 to fiv…
US Army Seeks Internet-of-Battlefield-Things, Distributed Bot Swarms – To Inform is to Influence
BY PATRICK TUCKER JULY 18, 2017 After nearly two decades of war against technologically unsophisticated foes, the Army Research Lab is reorienting to counter China and Russia. The Army Research Lab is turning more of its attention to fighting land wars against far more technologically sophisticated adversaries than it has in the past several decades. In…
Beware the machines that try to be human | Comment | The Times & The Sunday Times
And was the day of my delightAs pure and perfect as I say?The very source and fount of dayIs dash'd with wandering isles of nightFacebook poetry generator — "Gr
Transnistria Reports
Moldova did not let aircraft carrying Russian delegation into the country
20.07.17 17:19 – Moldova refused to allow the Russian delegation to cross the airspace of Moldova and land Russian planes at the airports of Chisinau and Tiraspol. According to Cenzor.NET, with reference to Gromadsk, the Moldovan side's statement says that the country is forced to refuse to grant the right to cross its airspace due to lack of necessary conditions, in particular, lack of control over the airport in Tiraspol. It is also noted that the Russian side has been repeatedly informed about this. The Moldovan media reported that Deputy Prime Minister Dmitry Rogozin was also at the head of the delegation, however, in the official address of the Moldovan side, this is not the case. The visit was planned on the occasion of the "25th anniversary of the signing of the Agreement on Principles for the Peaceful Settlement of the Armed Conflict in Transnistria and the Start of a Peacekeeping Operation on the Dniester." Moldovan President Igor Dodon criticized the government's decision, calling it a manifestation of "double standards" and recalled that the US Air Force boarded several years ago quietly at the airport in Chisinau. Rogozin later commented on the statements of the Moldovan media.
Moldova-Ukraine Border Checkpoint Violates Deals on Transnistria – Moscow – Sputnik International
Russia believes that the opening of a checkpoint on the Transnistrian side of the Moldovan-Ukrainian border runs counter to the agreements on the issue which were reached earlier, Russian Foreign Ministry's Deputy Director of the Information and Press Department Artyom Kozhin said Thursday.
EU official to Moldova: Reform first, then apply to join – The Washington Post
A senior European official is urging Moldova to implement reforms so it can formally request European Union membership.
'Moscow losing control in Transdniestria,' Russian paper says | EUROMAIDAN PRESSEuromaidan Press |
The flight of the former Transdniestrian president to Chisinau coming after Moldova's erection of customs posts on Ukrainian territory on the border of the unrecognized republic and Chisinau's expulsion of five Russian diplomats has sparked fears in Tiraspol and Moscow that Russia is "losing control" of the situation there, Gazeta reports. The flight of former Transdniestria president Yevgeny Shevchuk from Tiraspol to Chisinau changes the dynamics in the breakaway republic, the newspaper's Aleksandr Rybin says, thus making it more likely that those with economic interests there will press for reorienting the republic away from Moscow.
Visiting Moldova, one of the least-visited and unhappy countries in the world | Stuff.co.nz
Forget "off the beaten track", this is the second-least visited country in the world.
Ukraine Reports
Christopher Miller on Twitter: "After declaring new state of "Malorossiya," Donetsk separatists unveil new flag & maps. Yes, that's all of Ukraine (minus Crimea) you see. https://t.co/Mi6izETLHe"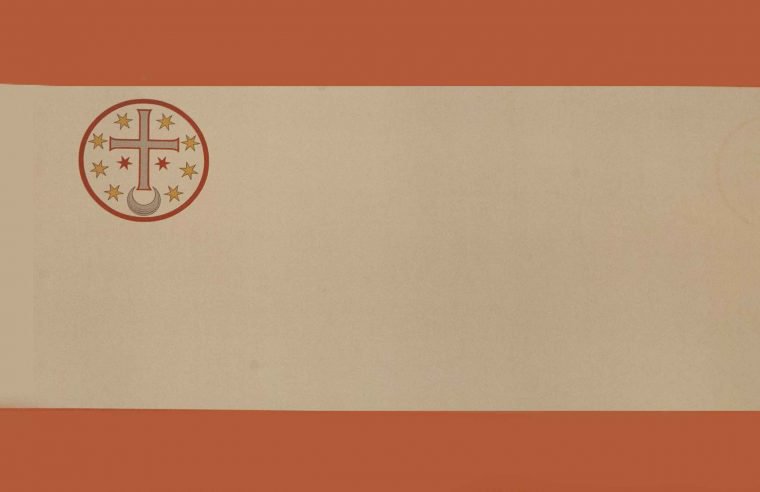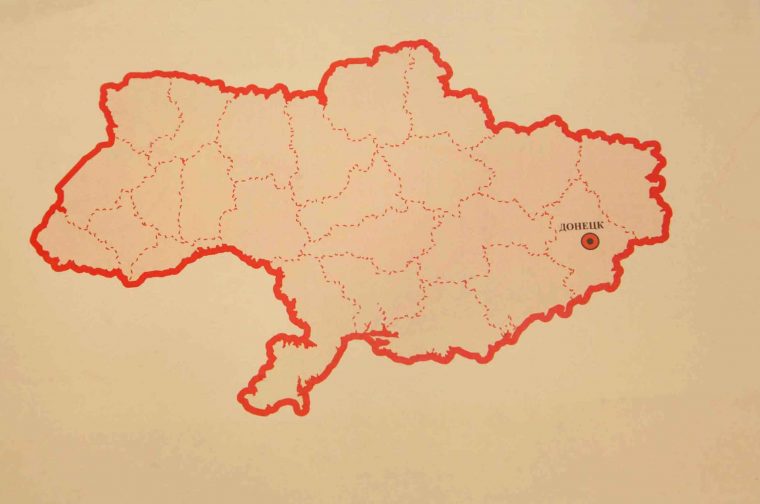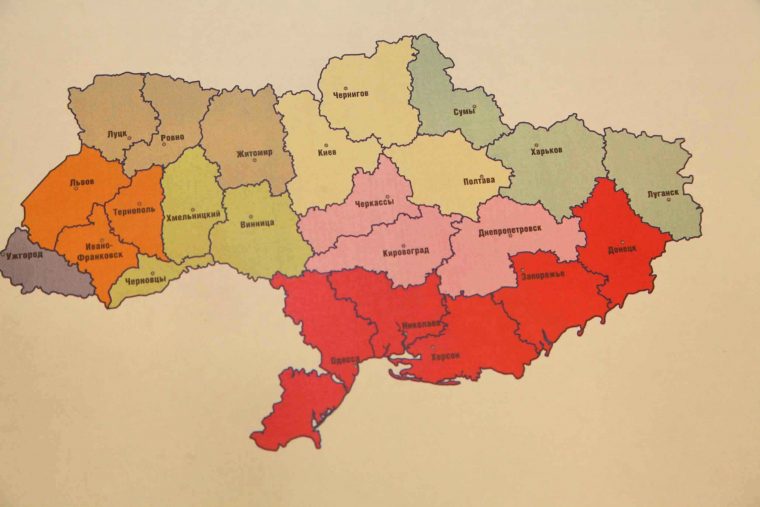 Leonid Gozman: Putin Decided To Start Another War – Charter'97 :: News from Belarus – Belarusian News – Republic of Belarus – Minsk
The proclamation of "Little Russia" on the territory of Ukraine, with the exception of the Crimea, is not just another farce. Russian opposition leader Leonid Gozman has written that on Facebook. In his opinion, the Russian leadership decided to stop imitating attempts of a peaceful settlement and to launch a big war. "The high turnout at the elections of Putin in March 2018 will be paid for with blood," – the politician wrote. We remind that on July 18, leader of the self-proclaimed "DPR" Alexander Zakharchenko announced the creation of a "new Little Russia state". The capital city of Zakharchenko's formation will become the occupied Donetsk, and the state flag – the flag of Bogdan Khmelnitsky. Kiev, in his words, will remain "a historical and cultural center without the status of the capital city."
Moscow Cannot Afford a South Ossetian Strategy in Ukraine's Donbas – To Inform is to Influence
Publication: Eurasia Daily Monitor Volume: 14 Issue: 94 By: Paul Goble July 18, 2017 08:12 PM Age: 2 days Vladimir Putin has slammed the brakes on a much-ballyhooed Duma proposal to offer Ukrainians in the occupied Donbas region Russian citizenship on a simplified basis (Kommersant, July 18). Almost certainly, the initiative was abandoned because if these individuals were to obtain that status—as the residents of the breakaway "Republic" of South Ossetia did almost a decade ago—then Moscow would have to assume responsibility for them. And this is something the Kremlin clearly recognizes it cannot presently afford. Numerous Duma members and others in Russia who support this idea see a simplified path to Russian citizenship as opening the way for the ultimate annexation of Donbas. But many in the Kremlin recognize such an outcome would be extremely costly financially and politically. Financially, it would put burdens on Moscow to come up with money to provide at least basic services to several million people; and politically, it would mean that the Kremlin would be eliminating the chief lever it hopes to have in Ukraine as well as further isolating the Russian Federation from the Western powers. This turn of events suggests that Putin, if not all the members of the Duma, recognizes that while Moscow benefits in many ways from the so-called "frozen" conflict in Donbas, it could lose big by taking any dramatic step to further destabilize the situation. In turn, that means today's announcement that the Moscow-backed leadership of Russian-occupied Donbas plans to form "a successor state" to Ukraine—"Malorossiya"—should be dismissed as nothing more than the latest incarnation of the Russian propaganda project "Novorossiya." One may, thus, readily expect that this new iteration will ultimately fail to materialize just like "Novorossiya" did. And in fact, Ukrainian President Petro Poroshenko is already predicting such a fate (Spektr.press, July 18). Putin's decision to quash the Duma bill was reported in today's (July 18) Kommersant and quickly picked up by Ukrainian outlets (Kommersant, Dsnews.ua, July 18). Deputy Konstantin Zatulin's proposal on the simplification of citizenship procedures for non-Russians specifically covers "bearers of the Russian language" who live on the territory of the former Russian Empire or the Soviet Union. Putin's objections to the Zatulin bill were cast by the paper in terms of the entire region, but the Kremlin leader's decision applies in the first instance to Ukrainians, especially those already living in the Russian Federation or in the Russian-occupied Donbas. Tomorrow, the Duma will consider the measure but without the sweeping provisions Zatulin had offered. According to Kommersant, the United Russia deputy has already pulled them "on the recommendation of Duma speaker Vyacheslav Volodin, who suggested coordinating this with the Main Political Administration [of the parliament], the foreign ministry, the interior ministry, and the Russian government as a whole." This brings to a halt what had appeared to be a runaway train. The Duma had already approved Zatulin's idea on first reading because many of its members clearly felt that tens if not hundreds of thousands of Ukrainians would choose to become Russians overnight if they did not have to go through the current complicated system of obtaining written confirmation of their status as Ukrainians from the Ukrainian government. Kyiv has been slow to provide such confirmation documentation, according to Duma members. Before Putin's intervention, Duma members had been enthusiastic about the measure, convinced that it meant, in the words of Aleksey Polubota, a Svobodnaya Pressa commentator, that "Russia is preparing a 'South Ossetian' variant for Donbas." The offer of Russian citizenship to people in the occupied regions would soon be followed by Moscow's recognition of those regions as independent countries, he further predicted (Svobodnaya Pressa, July 15). Duma deputies suggested that "by the most modest estimates," some 700,000 Ukrainians would choose to become Russian citizens overnight, if the new simplified procedures were put in place. And many of them suggested this should have happened long before now, Andrey Yepifantsev, a Moscow analyst, told Polubota. The reason Moscow has moved in this direction, he said, was that Putin decided—on the basis of his recent meeting with United States President Donald Trump, in Hamburg—that the Minsk agreements on a Ukrainian ceasefire have no future. Rather, Yepifantsev argued that Russia must "repeat the steps it already took in Abkhazia and South Ossetia, the handing out of its passports. This shows that Moscow will assume responsibility for the defense of its citizens in the unrecognized republics" that will then become independent countries. Aleksandr Shatilov, the dean of the sociology and political science faculty at the government's Finance University, agreed. He told the Svobodnaya Pressa commentator that "receipt of Russian citizenship by residents of Donbas will mean that they will be under the protection of the Russian state." Russians support such a move, even if some in the "Russian elite" still have "illusions" that they can reach a deal with the West on Ukraine, Shatilov asserted. But Putin's intervention, signaled by Kommersant today, shows that whatever "illusions" some in Moscow may have, the Russian government clearly believes it cannot afford to do what the Russian parliament would like.
Ukraine's separatists propose a new country: Little Russia. Kremlin denies any involvement – LA Times
Moscow dismissed an elaborate plan by Ukraine's eastern rebels to declare a new country, Malorossiya, saying it would further derail the Minsk peace agreement.
UAWire – Media: the plan of the separatist republics to create a new state of Malorossia was not coordinated with the Kremlin
The idea of Alexander Zakharchenko, the head of the DPR (Donetsk Peoplle's Republic) to create a federal state Malorossiya had been the …
Turkey denounces 'violation' of Ukraine by separatists
Foreign ministry spokesman says Ankara rejects 'Malorossiya' entity in rebel-controlled eastern Ukraine – Anadolu Agency
What should Ukraine do about "Malorossiya" ? -Euromaidan Press |
Vitaly Portnikov Russia is a huge insane asylum whose patients live in their own political and historical reality. But the cries of a madman do not need to lead to any action. The statement by the chieftain of the Donetsk mercenaries Alexander Zakharchenko may, at first glance, appear to be the delirium of a sick mind. But, in reality, Zakharchenko knows what he is doing. And he is not preparing to do away with the "Donetsk People's Republic" and to create a new fictional state in its place. That is not the issue at all. The main task of any Russian official — and Zakharchenko is an ordinary Russian official — is nothing more than to hold on to power and to maintain control over financial flows. In the case of Zakharchenko, this means making a better impression on his "curators" in the Russian intelligence services. To say what they are really thinking out loud offers a wonderful opportunity. The notion that Ukraine does not exist and has never existed, that this really is Malorossiya (Little Russia) is something I heard not once and not 10 times when I worked in Moscow. That Ukraine is Malorossiya (Little Russia), Novorossiya (New Russia) and "Polish" Halychyna, which should be attached to Russia along with the entire other Poland. This is what the politicians and journalists kept telling me, as did the Chekists (Russian secret police), of course. They included ethnic Russians as well as ethnic Ukrainians — in fact, the "Malorussians." For the Malorussians it was important to convince the "older brother" that Ukrainians do not exist and that they do not consider themselves to be any kind of Ukrainians. This position instantly opened up their path upward, to a career and the theft of government funds, the main occupation of Russian politicians and Chekists. Zakharchenko is an illiterate con artist. But he repeats what he hears from the Kremlin operatives — what they would like. And I would not exclude the likelihood that his statement had been approved in advance. Because in the fantasies of Russian officials — as well as ethnic Russians and their collaborating "Malorussians"– the Ukrainians are asleep and are just waiting to be reminded of who they are "in reality." This did not work out very well with Novorossiya. Perhaps it will work out with Malorossiya? Perhaps only if Ukrainians — excuse me, Malorussians — hear Zakharchenko's war cry and immediately rise up and overthrow the "illegitimate Kyiv government" and escort Putin's appointee to the president's office in Kyiv. Just because something appears crazy does not mean that Russian leaders do not think that way. Russia is a huge insane asylum whose patients live in their own political and historical reality. But the cries of a madman do not necessarily need to lead to any action. It is quite inconvenient for the Kremlin to abandon the Minsk agreement, to completely block any dialogue with the West, to get bogged down in new sanctions. Therefore, Zakharchenko's brilliant idea is likely to be postponed till better times and better oil prices. Our task is to not react to the madness today, but to understand all of its dangers tomorrow. To be strong and ready to defend ourselves against evil.
UAWire – US Military command supports providing Ukraine with lethal weapons
A U.S. Air Force General, Paul Selva, during a hearing in the Senate on his appointment to the post of Vice Chairman of the Joint Chiefs of …
Poroshenko, Lukashenko to hold talks tomorrow – 20.07.2017 12:50 — Ukrinform News
20.07.2017 12:50. President of Ukraine Petro Poroshenko will hold talks with President of the Republic of Belarus Alexander Lukashenko tomorrow.
Ukraine Needs to Address Its Paramilitary Problem | The National Interest
Volunteer battalions represent a legitimacy dilemma for the Ukrainian government.
Ukrainian attitudes harden against Kremlin's positions on Donbas | EUROMAIDAN PRESSEuromaidan Press |
According to new polls, 60 percent of Ukrainians favor the introduction of international peacekeepers in the Donbas; and 55 percent oppose any special status for that region, a hardening of Ukrainian attitudes about things the Kremlin doesn't want in the first case and very much wants in the second. These are only some of the pieces of "bad news" for the Kremlin, Yury Vishnevsky of Delovaya stolitsa says. Among the others is the fact that a majority of Ukrainians – 54.6 percent — now favor identifying the areas in Donetsk and Luhansk oblast not under Kyiv's control as "occupied territories." Only 22.3 percent oppose doing that. And only 8.7 percent of Ukrainians are prepared to consider the possibility that the Donbas might become independent or part of Russia. The majority, in contrast, "prepare to wait until Donetsk and Luhansk are returned to Ukraine under Kyiv's conditions, Vishnevsky says summarizing the latest polls, all of which show a hardening of attitudes on this subject.
Exercise Sea Breeze 2017 Continues in Ukraine > U.S. DEPARTMENT OF DEFENSE > Article
Ships from Georgia, Romania, Turkey, Ukraine and the U.S. departed the port of Odessa and the nearby Western Naval Base to participate in the free-play phase of Exercise Sea Breeze 2017.,
Militants demand release of 63 criminals with no relation to Donbas war – Ukraine envoy
Deputy Chairperson of the Verkhovna Rada, Ukraine's humanitarian representative in the Tripartite Contact Group for Donbas settlement Iryna Gerashchenko states that Russian-controlled militants set an ultimatum by demanding the release of 63 criminals who were not involved in the Russia-launched conflict in eastern Ukraine. News 19 July from UNIAN.
Ceasefire violations continue during 'bread truce' in Donbas, but less intense – Sajdik
The number of instances of shelling in the conflict zone in Donbas has decreased during the 'bread truce', Martin Sajdik, the OSCE's envoy to the Trilateral Contact Group (TCG) on Ukraine, said.
Volunteers: Donbas Russian-terrorist troops launched an offensive
The so-called "Army of DNR " and Russian troops during the night went on the offensive on the APU position Krasnogorovka and Maryanka. This was reported to Facebook Charity Fund volunteers."It was a hell of a night, so we do not remember from 2014-2015," – said the military, to whom we were able to get through this morning. Difficult to talk with them, and it is even more difficult to communicate and understand the death of their fellows, "- said in a statement. According to official data, during the last two days (as of this morning) AFU suffered losses – 6 dead, 7 wounded, but the exact amount is not yet specified, the volunteers noted. According to volunteers, a massive attack of the enemy now had to restrain defenders Krasnogorovka and Marinka where the night on our positions and civil terrorists opened fire from multiple rocket launchers "Grad" artillery cannon caliber 152 mm. "Under this incredibly powerful fire, and the cover of 4 tanks the so-called DNR army and Russian forces went on the offensive. Not on foot, but on armored personnel carriers and infantry fighting vehicles ", – the report says. In addition, in Luhansk enemy once again under the cover of dense fire from mortars went on the offensive in small groups of saboteurs.
Ukraine Says Nine Soldiers Killed Amid Intense Shelling
Ukraine's Defense Ministry said on July 20 that nine Ukrainian soldiers were killed and five wounded in the previous 24 hours as Russia-backed separatists stepped up shelling attacks on thei…
Ukraine army's heaviest casualties in past day: 9 KIA, 5 WIA in Donbas
Ukrainian Defense Ministry speaker for Anti-Terrorist Operation (ATO) issues Andriy Lysenko has announced that nine servicemen of the Ukrainian Armed Forces were killed in action (KIA) and five were wounded in action (WIA) in the east of Ukraine in the past day. In particular, four of them were killed and another two were wounded in enemy shelling of the town of Krasnohorivka in the Mariupol sector on Thursday morning, he said at a briefing on the same day. One more soldier was killed in the Donetsk sector. "At 04:00 local time today, the Russian occupation forces opened fire from mortars, artillery systems, cannons of tanks and Grad P (Partizan) portable systems near Krasnohorivka. According to early reports, the ATO forces' casualties included 4 KIA and 2 WIA. Another soldier was killed in an attack on the village of Novhorodske in the Donetsk sector," Lysenko said. What is more, three Ukrainian soldiers were killed, and another three were injured when an unknown booby trap exploded near the village of Novotoshkivske in Luhansk region, he said. As UNIAN reported earlier, the incident occurred at 18:00 local time on Wednesday, July 19. Lysenko also said that one Ukrainian soldier was killed amid shelling of the town of Maryinka. From 00:00 to 11:20 local time on Thursday, July 20, Russia's hybrid military forces attacked Ukrainian troops 14 times, including 8 times with the use of heavy weapons, he said.
Nine Ukrainian fighters killed over past 24-hour period, six wounded, one taken captive, – journalist
20.07.17 17:33 – Nine Ukrainian fighters killed over past 24-hour period, six wounded, one taken captive, – journalist Over the past 24-hour period, since July 19, nine Ukrainian soldiers were killed in combat in the anti-terrorist operation (ATO) area, six wounded, one military has been taken prisoner by the enemy. View news.
Escalation in ATO: Nine Ukrainian soldiers killed – 20.07.2017 15:12 — Ukrinform News
20.07.2017 15:12. Nine Ukrainian soldiers were killed in the anti-terrorist operation (ATO) zone in eastern Ukraine.
Three Ukrainian soldiers killed, another three injured in booby-trap blast in Luhansk region
Three Ukrainian soldiers were killed, and another three were injured when an unknown booby trap exploded near the village of Novotoshkivske in Luhansk region, according to the press center of the Anti-Terrorist Operation (ATO) Headquarters. News 20 July from UNIAN.
Militants launched 21 attacks on Ukrainian troops in Donbas in last day, killing four Ukrainian soldiers – 20.07.2017 09:24 — Ukrinform News
20.07.2017 09:24. Militants launched 21 attacks on positions of the Armed Forces of Ukraine in ATO area in Donbas over the past day. Four Ukrainian soldiers were killed, another three were wounded.
Ukrainian Soldiers Hunger For NATO Grub
Ukrainian troops training with their NATO partners are learning how things run inside the world's largest military alliance. The country is years away from joining the alliance, but there are some standards the troops are eager to adopt — in particular, the high quality of food at the NATO mess hall. (RFE/RL's Ukrainian Service)
RFE/RL on Twitter: "NATO — average cost per soldier per day: $16 Ukraine — average cost per soldier per day: $3 https://t.co/UUUrG4HFX6"
Slap in the Face? Dem Senator Wants $500M for Wounded Ukrainian Soldiers | Fox News Insider
A Senate Democrat who once misrepresented his own military service record is proposing $500 million be spent on a fund for wounded Ukrainian soldiers.
President honored memory of the fallen students of the Kyiv Polytechnic Institute who defended Ukraine in the ATO area — Official website of the President of Ukraine
President Petro Poroshenko started his visit to Igor Sikorsky Kyiv Polytechnic Institute honoring memory of the fallen students who defended Ukraine's territorial integrity and sovereignty in the ATO area. The Head of State laid flowers to the stand with portraits of 10 fallen defenders in the lobby of the university's main building. Petro Poroshenko honored memory of the heroes with a moment of silence. The stand also has a battle flag of the university brought by the students from the frontline. The President got himself acquainted with the projects of the scientists of the university in the sphere of energy efficiency: alternative water supply to the cities of Donetsk region, energy management system of the social sphere facilities, increase of energy efficiency in the educational institutions of Solomyanskyi district in Kyiv, satellite remote sensing systems, ultra efficient heat pump of new generation, energy efficient vector-controlled electromechanical system of electric bus, smart grid technologies in the united power system of Ukraine etc.
Ukrainian volunteers help build a wall to keep out pro-Russia militants | Defence Blog
Volunteers from the initiative group from the Bila Tserkva (a city in central Ukraine) help to build a high-tech wall along the demarcation line to keep out the pro-Russia militants. In 2015, two sides agree on dividing line from where they should pull back heavy weapons, but fail to agree on troops withdrawal. Under the plan, Ukraine and the pro-Russian separatists pulled back their heavy arms 15 kilometers on either side of the line, but and just now firing and fighting collisions continue*. The Ukrainian volunteers decided to help soldiers and army to restrain and control the possible offensive from the side of pro-Russia militants. They developed the special project of building the towers with sensors to allow to detect and record the movement across the demarcation line. The "Volunteer tower" is provided recognizing approaching insurgents, relaying real-time information, or protecting front-line soldiers, an elevated sensor platform enhances virtually any defense outfit. They can improve early warning capabilities, streamline communications between field and base operatives by extending the line of sight, and can act as the first line of defense for enhanced soldiers protection.
Unable to go home, Russian who fought for IS settles in Ukraine
When Islamic State fighter Marat Nurmagomedov escaped from Syria to Turkey after becoming disillusioned with the militant group, he was unable to return home to Russia for fear of arrest.
UAWire – Ukrainian border guards conduct drills close to border with Crimea
The personnel of the operational-combat border commandant of the Berdyansk squad are conducting training close to the border with the Crimea in …
Ukraine calls on UN to react to conflicts more quickly – 20.07.2017 11:32 — Ukrinform News
20.07.2017 11:32. The Ukrainian delegation has called on the main UN institutions to react swiftly to the conflicts in the world with the aim of localizing them and preventing the growth of violence and human rights violations.
Govt supports creation of state-owned concerns in aerospace industry
The Ukrainian government has supported the creation of state-owned concerns Arsenal-Modern Space Systems and Zirka-Technologies on the basis of several enterprises of aerospace industry. The decision was made at a meeting on Wednesday. Deputy Prime Minister and Minister of Economic Development and Trade Stepan Kubiv said that the creation of new sectoral associations is intended to provide for more active involvement of aerospace enterprises in the targeted government-sustained defense programs and projects and the implementation of defense order. He said that among key tasks of the new concerns is the introduction of principles of commercialization of aerospace projects. The Finance Ministry is to approve the projects on the creation of the new concerns. According to sources of Interfax-Ukraine the Arsenal-Modern Space Systems concern will include nine enterprises: Arsenal Special Device Production State Enterprise, Arsenal Plant, Hartron, Kyivprylad, Ukrkosmos, State Scientific Production Enterprise Kommunar Corporation, Instrumental Building Technology Scientific and Research Institute and National Center of Space Facilities Control and Test. The Zirka-Technologies concern is being created on the basis of six enterprises: Kharkiv Electric Equipment Plant, Soyuz Research and Design Institute, Dniprokosmos, Ukrainian Technology Center for Optical-Instrument Making, Sokil Instrument-Making Plant and Kyiv Radiozavod.
President: The energy efficiency fund will ensure high standards of management, maximum transparency and efficiency of every kopeck of the budget — Official website of the President of Ukraine
"Among many reforms conducted over the past 3 years, the energy reform is one of the most important," Petro Poroshenko noted in Igor Sikorsky Kyiv Polytechnic Institute. The Head of State signed the law on the energy efficiency fund in the presence of the lecturers, scientists and students.
Ukraine to do without anthracite purchases in winter period – minister
Ukraine will do without anthracite coal in 18 months, Ukrainian Energy and Coal Industry Minister Ihor Nasalyk has said.
Ukraine marks 600 days without Russian gas – News about economy | UNIAN
Ukrtransgaz, the state-owned operator of Ukraine's gas transmission system, said that on Wednesday, July 19, it has been 600 days since Ukraine has halted gas imports from the Russian Federation. News 19 July from UNIAN.
President Poroshenko: Ukrainian exporters lost $1 bln in 2016 because of Russia's trade embargo – 20.07.2017 11:00 — Ukrinform News
20.07.2017 11:00. In 2016, Ukrainian exporters faced losses of $1 billion after Russia announced a trade embargo. 
PM Groysman: Ukraine enters top 50 in Global Innovation Index – 19.07.2017 14:33 — Ukrinform News
19.07.2017 14:33. This year Ukraine has entered top 50 in the Global Innovation Index.
Displaced Crimeans Seek Identity on Mainland Ukraine – YouTube
Researcher Austin Charron has sent more than eight years studying how Crimeans view themselves. What he's found is that, first and foremost, their connection…
Ukraine's Scouts Gather For The Country's First National Jamboree – YouTube
The scouting movement is a tradition going back more than a hundred years. It's all about helping young people develop and grow, learning morals, and becomin…
Princess Olga's Stone Baths | Ukraine in a Minute – YouTube
Princess Olga's Stone Baths located in the western Ukrainian city of Korosten is both a historical and a natural landmark. _ Follow UATV English: Facebook: h…
Poroshenko Visits Boundary 'Abyss' Between Georgia And South Ossetia
On a visit to Georgia, Ukrainian President Petro Poroshenko described the line between Russia-backed separatists in South Ossetia and Georgian government-held territory as an "abyss" between the past and the future. (RFE/RL's Georgian Service)
Investigation sees Russian trace in Sheremet murder – Interior ministry
The investigation, based on a series of factors, considers that the Russian trace in the murder of journalist Pavel Sheremet and a number of Ukrainian high-ranking officers as the most probable, director of the Liaison Department of the Ministry of Ukraine's Interior Ministry Artem Shevchenko has said. "After the murder of Pavel Sheremet, three murders of Ukraine's Security Service (SBU) and the Defense Ministry were similarly carried out: Colonel Kharaberiush in Mariupol in March, Colonel Shapoval in Kyiv on June 27 and Colonel Vvozny in Kostiantynivka. A similar method of these crimes and a number of other factors show that it is probably the Russian trace, and it is directly involved in the murder of journalist, Russian citizen Pavel Sheremet," he told journalists in Kyiv on Thursday. At the same time, Shevchenko said, there are no procedural suspects in the case of Sheremet's murder for today.
Today Is Journalist Pavel Sharamet's Death Day – Charter'97 :: News from Belarus – Belarusian News – Republic of Belarus – Minsk
On July 20, 2016, well-known Belarusian, Russian and Ukrainian journalist Pavel Sharamet was killed in Kiev.
EU ambassador to Ukraine urges authorities to conduct swift and transparent investigation into murder of Sheremet – 20.07.2017 10:47 — Ukrinform News
20.07.2017 10:47. Head of the EU Delegation to Ukraine Hugues Mingarelli on the anniversary of the murder of Pavel Sheremet calls on Ukrainian authorities to investigate this crime as soon as possible.
Year after reporter killed in Ukraine, no progress in probe – The Washington Post
After renowned journalist Pavel Sheremet was killed in a car bombing in central Kiev last year, Ukraine's president promised all-out efforts to solve the case. But as of Thursday's anniversary of his death, there has been no visible progress.
A Year After Journalist's Death In Kyiv, Demonstrators Ask 'Who Killed Pavel?'
KYIV — One year to the day after Pavel Sheremet was killed in a car-bomb blast in central Kyiv, dozens of reporters, civil society activists, friends, and colleagues demanded to know who ordered th…
Russia / Iran / Syria / Iraq / OEF Reports
'Putin won in Syria': Trump ends CIA weapons, training for Syria rebels – To Inform is to Influence
Officials say move to end support for rebels fighting Bashar al-Assad's government is huge concession in Russia's favour MEE staff Wednesday 19 July 2017 20:44 UTC President Donald Trump will halt CIA arming and training to Syrian rebels fighting against Bashar al-Assad's government, US officials said on Wednesday. According to the Washington Post, the unidentified…
Trump Ends CIA Support for Anti-Assad Rebels in Syria
"Putin won in Syria," one anonymous official told the Washington Post.
Trump ends covert CIA program to arm anti-Assad rebels in Syria, a move sought by Moscow – The Washington Post
Closing the secret program is an acknowledgment of the limits on Washington's ability to oust the Syrian president.
Netanyahu Admits Israel Struck Iranian Convoys – The Atlantic
The declaration was caught on microphone, along with the prime minister's criticism of the European Union.
Israel struck Hezbollah targets in Syria dozens of times, Netanyahu reveals in hot-mic remarks – Israel News – Haaretz.com
Although the meeting had been behind closed doors, Netanyahu's remarks were accidentally transmitted to the earbuds distributed among reporters
U.S. 'Concerned' About Turkey Leak of Special Force Positions In Northern Syria
The Pentagon says the leak puts the lives of U.S. troops at risk in Syria.
Turkey's state-run news publishes locations of previously unknown US bases in northern Syria
Amid growing tensions between the U.S. and Turkey, Turkish state-run media have published to locations of U.S. bases in Kurdish-controlled Syria.
Turkey Leaks Secret Locations of U.S. Troops in Syria
Ankara has long been angered by the alliance between Washington and Kurdish factions. But a new report exposing secret American bases is a dangerous way to strike back.
Turkish State News Agency Publishes U.S. Base Locations in Syria – Bloomberg
Turkey's state-run news agency published U.S. base locations in northern Syria, a move that threatens to deepen distrust between the two allies by exposing American soldiers on the front lines of the fight against Islamic State.
Turkish PM says Ankara ready to help reconstruct Mosul
NRT English brings you the latest news from Kurdistan, Iraq, and the region.
A bird's-eye view of the ruins of Mosul – The Washington Post
Satellite images show the staggering toll of war on the Iraqi city.
After Mosul, Islamic State digs in for guerrilla warfare
Islamic State militants began reinventing themselves months before U.S.-backed Iraqi forces ended their three-year reign of terror in Mosul, putting aside the dream of a modern-day caliphate and preparing the ground for a different fight.
The embargo of Qatar is hurting foreign workers more than Qatari citizens – The Washington Post
Qatar's huge foreign workforce is vulnerable to exploitation even in the best of times.
RPT-UPDATE 2-Addiction and intrigue: Inside the Saudi palace coup
* Crown prince summoned to meeting by king* Heir to throne ousted in favour of king's favourite son* Palace moves reshape Saudi leadership
Abusive Saudi Prince arrested by order of King Salman
JEDDAH: Riyadh Police have arrested a member of the Saudi royal family who abused citizens verbally and physically in a widely spread video that went viral over the past few days. The arrest came at the orders of Saudi King Salman who issued an immediate warrant for Prince Saud bin Abdulaziz bin Musaed bin Saud bin Abdulaziz Al Saud and the imprisonment of all those involved in abusive behavior towards citizens.
Egypt receives first delivery of Russian helicopters
(TASS) The first three Russian Ka-52 reconnaissance and combat helicopters built at Progress Plant were accepted by Egypt, a source in the Russian defense
DPRK / PRC / WESTPAC Reports
Russia, U.S. duel at U.N. over whether North Korea fired long-range missile
The United States and Russia are waging rival campaigns at the United Nations Security Council over the type of ballistic missile fired by North Korea earlier this month as the U.S. pushes to impose stronger sanctions on Pyongyang over the test.
North Korea may be gearing up for another ICBM test launch | Business Insider
North Korea may be gearing up to test an…
US intelligence shows North Korean preparations for a possible ICBM test
North Korea likely to conduct another missile test in 14 days: US intelligence – The Financial Express
US intelligence agencies have indicated that defiant North Korea is testing components to launch another intercontinental balllistic missile or intermediate range missile test from a submarine within the next 14 days.
North Korea's Next Missile Test Could be Launched From a Submarine
A North Korean submarine has been detected 62 miles inside international waters, raising fears the state could be preparing for an underwater launch.
With mute NK, talks offer hangs in the balance
As North Korea keeps its silence, South Korea's proposal of military and humanitarian talks appears to be hanging in the balance on Thursday, deepening frustration among the Moon Jae-in administration officials. On Monday, Seoul suggested the two Koreas' militaries hold talks on Friday at the truce village of Panmunjeom to discuss a halt in "all acts of hostility," and their Red Cross officials meet and arrange a…
North Korea reveals photos that look like new Pukguksong-type missile – YouTube
北, '북극성-3형' 추정 미사일 사진 노출…도발 암시?+CNN "北 2주 내 ICBM 시험 발사 정황" Could North Korea be about to lob more missiles into the East Sea? Analyzing photos released by …
How much do North Korea's nukes cost? Less than 1 aircraft carrier? Take a look – The Financial Express
When North Korea decided to go nuclear, it committed to a huge investment in a program that would bring severe sanctions and eat up precious resources that could have been spent boosting the nation's quality of life.
North Korean ICBM Test Adds Urgency To U.S. Missile Defense Trials | Aviation Week & Space Technology content from Aviation Week
North Korea's acceleration of missile testing could see the U.S. expand its antiballistic missile system and speed development of hypersonic glide weapons.
Photo Gallery: The First Successful U.S. ICBM Intercept Test, Step By Step | Aviation Week
A series of images from the intercept test shows the disparate systems that neutralized the target safely above the atmosphere.
Photo Gallery: North Korea's Ballistic Missiles | Aviation Week
On July 4, Independence Day in the U.S., North Korea tested a two-stage intercontinental ballistic missile—the Hwasong-14—believed to be Pyongyang's first military-grade ICBM.
THAAD Successfully Intercepts Target in Missile Defense Test
July 11, 2017 The U.S. Missile Defense Agency (MDA), the Ballistic Missile Defense System Operational Test Agency, and U.S. Army soldiers of the 11th Air Defense Artillery Brigade from Fort Bliss, Texas, conducted an intercept test today of the Terminal High Altitude Area Defense (THAAD) element of the nation's ballistic missile defense system. The test, designated Flight Test THAAD (FTT)-18, was executed by MDA, supported by elements of the U.S. Army, Joint Forces Component Command for Integrated Missile Defense, U.S. Air Force, U.S. Coast Guard, Pacific Spaceport Complex Alaska (PSCA), Ballistic Missile Defense Operational Test Agency, DoD Operational Test and Evaluation, and the Army Test and Evaluation Command. A ballistic missile target was air-launched by a U.S. Air Force C-17 over the Pacific Ocean north of Hawaii. A THAAD weapon system located at PSCA in Kodiak, Alaska, detected, tracked and intercepted the target. Preliminary indications are that planned flight test objectives were achieved and the threat-representative, intermediate-range ballistic missile (IRBM) target was successfully intercepted by the THAAD weapon system. "I couldn't be more proud of the government and contractor team who executed this flight test today," said MDA Director Lt. Gen. Sam Greaves. "This test further demonstrates the capabilities of the THAAD weapon system and its ability to intercept and destroy ballistic missile threats. THAAD continues to protect our citizens, deployed forces and allies from a real and growing threat." Soldiers from the 11th Air Defense Artillery Brigade conducted launcher, fire control and radar operations using the same procedures they would use in an actual combat scenario. Soldiers operating the equipment were not aware of the actual target launch time. This was the 14th successful intercept in 14 attempts for the THAAD weapon system. The THAAD element provides a globally-transportable, rapidly-deployable capability to intercept ballistic missiles inside or outside the atmosphere during their final, or terminal, phase of flight. THAAD is strictly a defense system. The system uses hit-to-kill technology whereby kinetic energy destroys the incoming target. The high-altitude intercept mitigates effects of enemy weapons before they reach the ground. The successful demonstration of THAAD against an IRBM-range missile threat bolsters the country's defensive capability against developing missile threats in North Korea and other countries around the globe and contributes to the broader strategic deterrence architecture. The mission of MDA is to develop and deploy a layered ballistic missile defense system to defend the United States, its deployed forces, allies and friends from ballistic missile attacks of all ranges in all phases of flight.
Terminal High Altitude Area Defense (THAAD) – July 11, 2017 FTT-18
July 11, 2017 A Terminal High Altitude Area Defense (THAAD) interceptor is launched from the Pacific Spaceport Complex Alaska in Kodiak, Alaska, during Flight Test THAAD (FTT)-18 on July 11, 2017. During the test, the THAAD weapon system successfully intercepted an air-launched intermediate-range ballistic missile (IRBM) target.
Homeland Missile Defense System Successfully Intercepts ICBM Target
May 30, 2017 The U.S. Missile Defense Agency, in cooperation with the U.S. Air Force 30th Space Wing, the Joint Functional Component Command for Integrated Missile Defense and U.S. Northern Command, today successfully intercepted an intercontinental ballistic missile target during a test of the Ground-based Midcourse Defense (GMD) element of the nation's ballistic missile defense system. This was the first live-fire test event against an ICBM-class target for GMD and the U.S. ballistic missile defense system. During the test, an ICBM-class target was launched from the Reagan Test Site on Kwajalein Atoll in the Republic of the Marshall Islands. Multiple sensors provided target acquisition and tracking data to the Command, Control, Battle Management and Communication (C2BMC) system. The Sea-Based X-band radar, positioned in the Pacific Ocean, also acquired and tracked the target. The GMD system received the target tracking data and developed a fire control solution to intercept the target. A ground-based interceptor was launched from Vandenberg Air Force Base, California, and its exo-atmospheric kill vehicle intercepted and destroyed the target in a direct collision. "The intercept of a complex, threat-representative ICBM target is an incredible accomplishment for the GMD system and a critical milestone for this program," said MDA Director Vice Adm. Jim Syring. "This system is vitally important to the defense of our homeland, and this test demonstrates that we have a capable, credible deterrent against a very real threat. I am incredibly proud of the warfighters who executed this test and who operate this system every day." Initial indications are that the test met its primary objective, but program officials will continue to evaluate system performance based upon telemetry and other data obtained during the test. The test, designated Flight Test Ground-Based Interceptor (FTG)-15, will provide the data necessary to assess the performance of the GMD system and provide enhanced homeland defense capabilities. The GMD element of the ballistic missile defense system provides combatant commanders the capability to engage and destroy intermediate and long-range ballistic missile threats to protect the U.S. The mission of the Missile Defense Agency is to develop and deploy a layered ballistic missile defense system to defend the United States, its deployed forces, allies and friends from limited ballistic missile attacks of all ranges in all phases of flight.
DVIDS – Video – FTG-15 Flight Test Video
DVIDS – Video – Enhanced FTG-15 Flight Test Video
NK dismisses S. Korea's wish for better ties as 'nonsense' amid sanctions
North Korea said Thursday that it is nonsense for South Korea to hope to improve inter-Korean ties while taking a confrontational policy against the North without giving up its dependence on the United States.The North's comments came three days after Seoul proposed holding inter-Korean military talks on Friday to ease tensions along the tense border and Red Cross talks on Aug. 1 to resume reunions of families separa…
Korea regime collapse talks needed, says ex-Obama aide:The Asahi Shimbun
WASHINGTON–The paucity of information about the upper echelons of North Korean leadership is one reason international deliberations are needed to handle the regime's potential collapse, according to a former Obama administration national security official. Tony Blinken served as U.S. deputy secretary of state from 2015 until January 2017 after working as a deputy national security adviser to U.S. President Barack Obama. In an exclusive interview with The Asahi Shimbun, Blinken contemplated a collapse of the North Korean state. "I think it's very important that everyone be prepared for that possibility, even if it's not a probability," he said. He also said that while working under Obama, he approached his Chinese counterparts about such a discussion. Blinken said, "They listened. But it was hard to get them to really engage," in part, because they likely did not want to do anything to antagonize North Korea.  Blinken added that Kim Jong Un appeared to have solidified his grip on power through frequent purges of those considered to hold safe positions. But Blinken said the North Korean regime "could collapse at any time."
Chinese ships prompt more vigilance – The Japan News
The government is increasing its vigilance against Chinese government vessels entering Japan's territorial waters, believing that China may have been intentionally repeating such acts.
Chinese vessels enter northern waters for the 1st time:The Asahi Shimbun
Japan has contacted China about two Chinese government vessels that entered territorial waters off t
Albright urges caution over Russia's Putin | ABS-CBN News
MANILA – Former US Secretary of State Madeleine Albright on Wednesday cautioned the world on dealing with Russian President Vladimir Putin, calling him a "smart and mean" leader.
U.S., China Fail to Agree on Trade Issues, Casting Doubt on Other Issues – The New York Times
The United States and China failed on Wednesday to agree on major new steps to reduce the U.S. trade deficit with China, casting doubt over President Donald Trump's economic and security relations with Beijing.
Not just India, China has disputes with most neighboring countries: Here's a complete list
It has been over a month since Indian and Chinese forces have been on the edge over the tri-junction -India, China and Bhutan- dispute at Sikkim border. The conflict started with China's attempt to construct a road through Dokalam area which was opposed b
India ready for talks with China to end border standoff – The Washington Post
India said Thursday it was ready to hold talks with China with both sides pulling back their forces to end a standoff along a disputed territory high in the Himalayan mountains.
Doklam: When George Fernandes called China as threat no. 1 and how he stands vindicated : India, News – India Today
Former Defence Minister George Fernandes had said that China was the threat number one for India. Doklam standoff has vindicated his stand.
Thai general, police and officials jailed for trafficking Rohingya and Bangladeshi migrants | The Japan Times
A Thai general, police officers and local politicians were among dozens jailed for human trafficking on Wednesday, many handed decades-long sentences, at a
Chinese general tours Defence facilities, South China Sea dispute on agenda – ABC News (Australian Broadcasting Corporation)
A top-ranking Chinese general from the People's Liberation Army tours a secretive military facility outside Canberra as part of a low-key goodwill visit to meet senior Australian Defence figures.
aviation analysis wing: Malaysia to operate MiG-29 fleet until 2020
Foreign Policy Reports
In Poland, an Assault on the Courts Provokes Outrage – The New York Times
Polish leaders want to put courts under political control, prompting protests from the opposition, the European Union and three former Polish presidents.
Poland calls Brussels warning over court reforms 'premature' – National
Poland's foreign ministry has said that European standards and the principle of separation of powers were upheld in proposed court reforms which have "prematurely" come under fire in Brussels.
Macedonia Rejects Suggested Name Change, Says Sounds Like 'Klingon'
Macedonia on July 18 rejected suggestions it could end a dispute with Greece over its name by adopting an acronym instead, saying it sounded like the "Klingon" language from the Star Tre…
Montenegro Coup Plot Trial Adjourned Until September
The trial of 14 suspects charged with plotting to overthrow Montenegro's government and keep the Balkan country out of NATO has been adjourned until September.  Judge Suzana Mugos…
Russia to Finalize MiG-29 Deliveries to Serbia by Year-End – Sputnik International
Russia plans to finalize MiG-29 "Fulcrum" fighter jet deliveries to Serbia by the end of 2017, Federal Service for Military-Technical Cooperation (FSMTC) Director Dmitry Shugaev said Wednesday.
Venezuela's Maduro, foes head into crucial showdown – The Washington Post
Venezuelan President Nicolas Maduro and his opponents face a crucial showdown Thursday as the country's opposition calls the first national strike since 2002 stoppage that failed to topple Maduro's predecessor Hugo Chavez.
Venezuela crisis: Violence fears as strike action begins – BBC News
The head of the Organization of American States denounces the government's "repressive tactics".
Why the ground shifts under Venezuela's regime – CSMonitor.com
The country's political crisis is coming to a head as the poor embrace democratic rights and reject the Maduro regime.
US Domestic Policy Reports
Russia says in talks with U.S. to create cyber security working group: RIA
Moscow and Washington are in talks to create a joint cyber security working group, RIA news agency reported on Thursday, citing Russia's special envoy on cyber security Andrey Krutskikh.
Become skilled in the criticism of the Russian Federation. The Federation Council evaluated the candidacy of US Ambassador to Russia
         The Kremlin reacted negatively to the information that the US ambassador to Russia could be Jon Huntsman. About this on Twitter wrote Russian senator Alexei Pushkov. "Trump is mostly surrounds himself with people who do not want to improve relations with Russia, as well as co-operation against" Islamic state. " It is difficult to find common ground, "- wrote Pushkov. He also added that the nomination of US ambassador in Moscow says a lot, because the Huntsman – the head of the Atlantic Council, where the norm has become a tough criticism of Russia.
State Dept. to eliminate cyber office: report – To Inform is to Influence
I believe this is a bad move*. Moving the Office of the Coordinator for Cyber Issues to the Bureau of Economic and Business Affairs reduces the priority of cyber issues, which as almost everybody witnessed since the US elections, needs a heavily concerted effort to fix.   Secretary Tillerson, bad move.  Whoever recommended this action should…
GOP Lawmaker Got Direction From Moscow, Took It Back to D.C.
After being given a secret document by officials in Moscow, Rep. Dana Rohrabacher sought to alter sanctions legislation and tried to set up a virtual show trial on Capitol Hill.
The Hill Staffer at the Center of the Russia Intrigue – POLITICO Magazine
Meet Paul Behrends, an aide to Rep. Dana Rohrabacher whose friendliness toward Moscow is raising hackles on Capitol Hill.
Oil concerns hold up Russia sanctions push | TheHill
American oil and natural gas companies are pushing for changes to a massive expansion of economic sanctions on Russia, warning lawmakers that the new regulations would harm them, too.
Russia Wanted Hillary Clinton 'Bloodied': Ex-CIA Director | Fortune.com
John Brennan speaks at Fortune Brainstorm Health about Russian hacking and Putin's campaign to promote Trump and undermine the US election.
Trump Says Didn't Need Russia's Help Finding Damaging Information On Clinton
U.S. President Donald Trump lambasted top officials involved in investigating Russian influence attempts during the 2016 election, and said he didn't need Russia's help obtaining damagin…
Citing Recusal, Trump Says He Wouldn't Have Hired Sessions – The New York Times
The president also said in an interview that Robert S. Mueller III, the special counsel, would cross a red line if he delved into Trump family finances unrelated to Russia.
Trump Jr., Manafort To Testify On Russia Ties Before Senate Judiciary Committee : NPR
The president's eldest son and his former campaign chairman will appear before the Senate Judiciary Committee next Wednesday, where they will be questioned about foreign influence in U.S. elections.
Trump to nominate Raytheon VP, Gulf War vet as next Army secretary
Mark Esper is the third man tapped by Trump for the post this year.
Big German Bank, Key to Trump's Finances, Faces New Scrutiny – The New York Times
Regulators are reviewing loans from Deutsche Bank, which is also expecting to have to share information with the authorities investigating campaign ties to Russia.
High school journalist calls Mattis, Chaos Actual calls back
It pays to be from Defense Secretary Jim Mattis' home state, at least that seems to be at least one of the lessons for a student from Washington's Mercer Island High School.
STATEMENT FROM THE OFFICE OF SENATOR JOHN McCAIN – Press Releases – United States Senator John McCain
Trump, Obama, Bush, Clinton statements on John McCain – The Washington Post
President Trump, Bill Clinton, Barack Obama, George H.W. Bush and numerous members of Congress expressed shock, prayers and many appeals to McCain's tough reputation.
Poroshenko wishes Senator McCain speedy recovery – 20.07.2017 16:51 — Ukrinform News
20.07.2017 16:51. President of Ukraine Petro Poroshenko expressed support to US Senator John McCain and wished him recovery.
Петро Порошенко on Twitter: "Sincere support to @SenJohnMcCain and his family and relatives! We care deeply and wish recovery of our reliable and true friend!"
McCain faces his greatest battle – CNNPolitics.com
John McCain has always lived for the fight. Now he's facing his toughest battle.
McCain's Surgery May Be More Serious Than Thought, Experts Say – The New York Times
The recovery from a procedure on Friday to remove a blood clot could delay Senator John McCain's return to Washington for a vote on health care, medical experts said.
Sen. John McCain has brain tumor, doctors say
Sen. John McCain's blood clot above his left eye is associated with a primary brain tumor known as a glioblastoma, according to the Mayo Clinic.
Senator McCain Diagnosed With Brain Tumor After Clot Removed – Bloomberg
Senator John McCain was diagnosed with a type of brain cancer that was discovered when doctors removed a blood clot above his left eye, his office said Wednesday night.
EJ Montini: The cancer diagnosis is a punch to the gut, but it is not a knock-out blow.
Strategy Publications
Making Sense of Russian Hybrid Warfare: A Brief Assessment of the Russo–Ukrainian War – To Inform is to Influence
Making Sense of Russian Hybrid Warfare: A Brief Assessment of the Russo–Ukrainian War Preface Russian warfare in the 21st century has ushered in a new paradigm—one in which states are in perpetual conflict with one another in a manner that best operates in the shadows. This model, known to Americans and most Westerners as hybrid…
Making Sense of Russian Hybrid Warfare: A Brief Assessment of the Russo–Ukrainian War [PDF]
Making Sense of Russian Hybrid Warfare: A Brief Assessment of the Russo–Ukrainian War Preface Russian warfare in the 21st century has ushered in a new paradigm—one in which states are in perpetual conflict with one another in a manner that best operates in the shadows. This model, known to Americans and most Westerners as hybrid warfare, is known to Russians as New Generation Warfare. Hybrid warfare, much like any nation's or polity's way of warfare, is explicitly linked to the country from which it derives its power. In the case of Russia, the hybrid warfare model seeks to operate along a spectrum of conflict that has covert action and overt combat as its bookends, with partisan warfare as the glue that binds the two ends together. This model seeks to capitalize on the weaknesses associated with nascent technology and therefore acts aggressively in new domains of war—such as cyber—while continuing to find innovative ways to conduct effective information warfare. However, what is often lost in the discussion of the technological innovation of Russian hybrid warfare is that a conventional line of effort resides just below the surface. The Donbas campaign of the Russo–Ukrainian War (2014–present) highlights this idea. The Donbas campaign showcases innovations in Russian land warfare through the actions of Russian land forces—working in conjunction with separatist land forces—throughout the campaign. Most notably, these innovations include the development of the battalion tactical group (BTG)—a formation that possesses the firepower to punch at the operational level of war—coupled with a reconnaissance-strike model not seen on contemporary battlefields. Furthermore, the BTG and reconnaissance-strike model work in tandem to create siege warfare opportunities for the Russian and separatist forces, allowing them to generate high levels of destruction while operating beneath the notice of the international community. Russian hybrid warfare, throughout the Russo–Georgian War (2008) and the Russo– Ukrainian War, has proven itself to be an effective instrument. Its utility beyond proximity to the Russian border is unknown, but it still proves a unique problem for contemporary and future-minded military leaders.
Strategic Landpower And A Resurgent Russia: An Operational Approach To Deterrence – To Inform is to Influence
FOREWORD As noted in the U.S. Army Operating Concept,1 senior leaders and planners face a very complex, unpredictable world. Witness for example, Russia entering the fight against the Islamic State, and then its subsequent alleged withdrawal of forces from Syria. Russia's actions certainly caught many by surprise—but should they have? Predicting Russia's actions is indeed…
The City Is the Battlefield of the Future – WSJ
The Mosul experience shows the difficulties of urban warfare—and the need for better training.
The Nuclear Ban Treaty: How Did We Get Here, What Does it Mean for the United States?
Last week, Germany revealed that it had recently investigated whether it could legally fund the French and British nuclear weapons programs in exchange for
Nuclear Weapons in a Changing Climate: Probability, Increasing Risks, and Perception: Environment: Science and Policy for Sustainable Development: Vol 59, No 4
Many people tend to think that the outcome of any nuclear weapons use today will result in an escalatory situation with apocalyptic outcomes for the countries involved.11 R. Wuthnow, Be Very Afraid: The Cultural Response to Terror, Pandemics, Environmental Devastation, Nuclear Annihilation, and other Threats (Oxford, UK: Oxford University Press, 2010). View all notes Yet many factors are increasing the probability of the limited use of nuclear weapons (e.g., 1 to 20 warheads) in a range of conflict scenarios. Previous atmospheric model simulations of regional nuclear conflicts employing many relatively small bombs have been estimated to cause a global "nuclear autumn," with great reductions in agricultural productivity, stratospheric ozone loss, and spread of hazardous radioactive fallout.22 O. B. Toon et al., "Consequences of Regional-Scale Nuclear Conflicts," Science 315, no. 5816 (2007): 1224–25; O. B. Toon et al., "Atmospheric Effects and Societal Consequences of Regional Scale Nuclear Conflicts and Acts of Individual Nuclear Terrorism," Atmospheric Chemistry and Physics 7, no. 8 (2006): 1973–2002 (revised 2007); L. Badash, A Nuclear Winter's Tale (Cambridge, MA: MIT Press, 2009); A. Robock and O. B. Toon, "Local Nuclear War, Global Suffering" Scientific American 302, no. 1 (2010): 74–81; D. Pimentel and M. Burgess, "Nuclear War Investigation Related to a Limited Nuclear Battle with Emphasis on Agricultural Impacts in the United States," Ambio 41 no. 8 (2012): 894–99; M. J. Mills, O. B. Toon, J. Lee-Taylor, and A. Robock, "Multidecadal Global Cooling and Unprecedented Ozone Loss Following a Regional Nuclear Conflict," Earth's Future 2, no. 4 (2014): 161–76. View all notes The totality of these effects would result in widespread damage to human well-being and to terrestrial and aquatic ecosystems. In this article, we estimate minimum thresholds for the prevalent types of currently deployed nuclear weapons that would cause equivalent climate impacts, and provide a discussion of the factors that may influence the probability of nuclear weapons use, current risk perception, and possible mitigation actions. Due to probabilistic realities, Cambridge physicist Stephen Hawking recently concluded that future use of nuclear weapons is highly probable, perhaps even inevitable, given the passage of enough time.33 S. Knapton, "Prof Stephen Hawking: Disaster on Planet Earth is a Near Certainty," The Telegraph, 19 January 2016. If there is a small probability of an event occurring each day, then over time these probabilities increase due to multiplication of the individual daily probabilities and opportunities: see D. J. Hand, The Improbability Principle: Why Coincidences, Miracles, and Rare Events Happen Every Day (New York, NY: Farrar, Straus and Giroux, 2014). View all notes Former U.S. Secretary of Defense William Perry also recently warned, "Today, the danger of some sort of nuclear catastrophe is greater than it was during the Cold War."44 J. F. Harris and B. Bender, "Bill Perry is Terrified. Why Aren't You?" Politico, 6 January 2017. View all notes Secretary Perry, speaking about the implications of even a limited nuclear exchange, said, "The political, economic and social consequences are beyond what people understand." Two other former U.S. Secretaries of Defense, Robert McNamara and Graham Allison, and numerous nuclear weapons specialists have also suggested that future use is probable.5