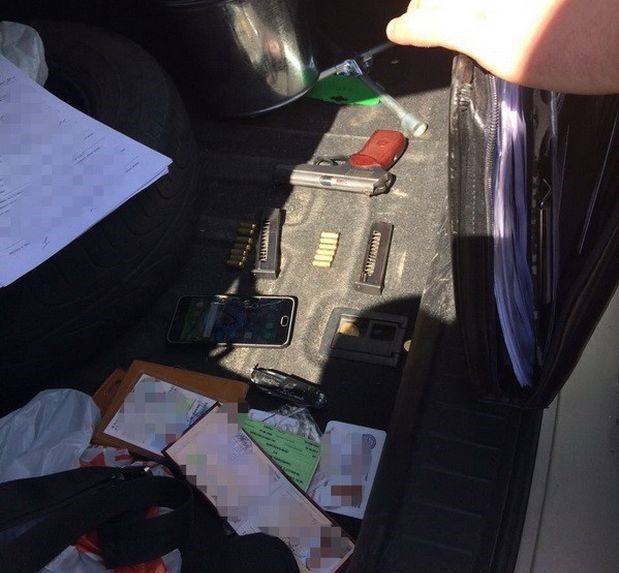 Note, please.  UAH 1,000 is about US $38.39. 
</end editorial>
---
---
Law enforcers foil Russia-plotted provocation outside Polish Consulate
In a preventive effort by the SBU Security Service and the National Police, 29 people were detained in Kyiv ahead of their attempt to stage a provocation, upon instructions by Russian intelligence, outside the Consulate of the Republic of Poland, apparently for a UAH 1,000 cash reward.
The SBU press service reported that law enforcers detained 29 people who "intended to engage in hooliganism outside the Consulate of the Republic of Poland for a cash reward of UAH 1,000 each."
"According to the plot of the act's immediate organizer, representatives of the capital's sports clubs under the guise of a 'youth organization' were supposed to arrive at the Consulate headquarters and stage a show with the spilling of red paint, as well as hanging and burning of a jackstraw," the report reads.
The act was to be accompanied by nationalist chants, setting off fireworks, all of this to the end of inciting ethnic hatred with the aim of escalating Ukrainian-Polish relations, undermining the authority of Ukraine in the international arena," the SBU said.During close inspection of a bus and two cars on which the group arrived, a pneumatic (Ed note: airgun) handgun and a gas pistol were revealed and confiscated, as well as knives, provocative banners and flags, pyrotechnics (fireworks), and a model of a gallow.
Source: https://www.unian.info/kiev/2017464-law-enforcers-foil-russia-plotted-provocation-outside-polish-consulate.html