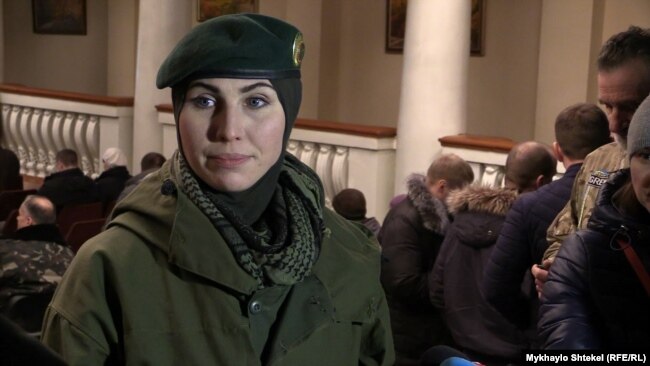 This story will be a legend if it isn't already, it is epic and complicated in many ways.
To make a very complicated story easier, please allow me to insert a few paragraphs from the Euromaidan Press as an introduction:
In 2007, the Russian authorities accused Adam Osmayev, a native of Chechnya who still lived in Russia, of plotting to kill head of Chechnya Ramzan Kadyrov. The case collapsed for lack of evidence and he moved to Ukraine.

In 2012, Osmayev was arrested in Ukraine and charged with possession of illegal explosives, damaging private property, and forgery. At the request the Russian authorities, he was later charged with plotting to kill Putin. In late 2014, the post-Maidan Ukrainian authorities dropped the attempted assassination charge.

In 2014, he entered the volunteer Dzhokar Dudayev Battalion comprised mostly of Chechens who had fled Kadyrov's regime to the West. The battalion fought against Russia's military aggression in the Donbas. In 2015, Adam Osmayev became a commander of the battalion after the death of brigadier general Isa Munayev amid the Debaltseve battle.

Amina Okuyeva fought alongside her husband.
The Russian part of the story stinks.  Osmayev was arrested for plotting to kill Kadyrov in Chechnya, those charges were changed to him plotting to kill Putin. He winds up being a battalion commander fighting against the Russians in the Donbass on behalf of Ukraine. His wife fought beside him and is a decorated sniper.  She deserves the title of "Tigress of Kyiv" for her actions defending her husband.
A supposed journalist from French Magazine Le Monde arranged for an interview. The appointment was made in the name of Alex Werner.  He was later found to have a Ukrainian passport in the name of Oleksandr Dakar, but he is believed to be Russian.
The fake journalist arranged for a ride to the French Embassy since he was supposedly working for a French Magazine. In the car, the fake journalist drew a pistol and shot Osmayev three times.  Okuyeva, sitting beside him, drew her pistol and shot the fake journalist four times.
That's the easy part of the story. Investigators are trying to determine the fake journalist's real identity, the details are just starting to be released.
"The person who gunned down Adam Osmayev yesterday in Kiev was a St. Petersburg bandit Artur Krinari (a.k.a. Kurmakaev, aka Denisultanov, aka Tishchenko, aka Tsebro) nicknamed Dingo"

https://en.crimerussia.com/gromkie-dela/petersburg-authority-nicknamed-dingo-gunned-down-adam-osmayev/
Obviously, since the couple are fairly famous Ukrainian war heroes they are obvious targets for Russian assassination so security would have screened the application of "Alex Werner" to interview the famous couple.  Chances are a fairly sophisticated cover story was invented, possibly by the Russian intelligence services, to get through the screening process by Ukrainian SBU.
The story continues with lots of press coverage.
---