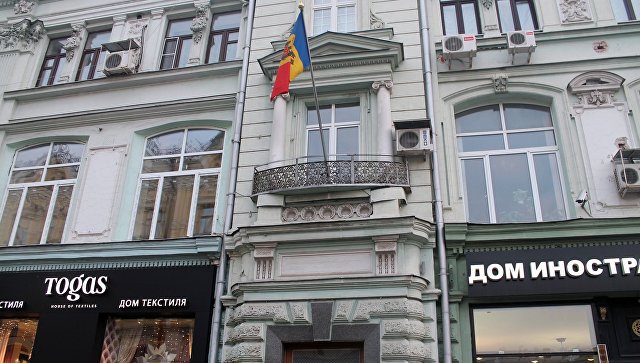 Russia quickly responded to the ouster of Russian diplomats from their embassies in Estonia and Moldova by declaring similar numbers Persona Non Grata.
At the same time, relations between Ukraine and Moldova is improving.
</end editorial>
---
---
(Translated from Russian by my Chrome browser)
Russia sends five Moldovan and two Estonian diplomats
MOSCOW, May 31 – RIA Novosti. Russia to expel five Moldovan and two Estonian diplomats, the Foreign Ministry said.
These measures were a response to the expulsion of Russian diplomats Tallinn and Chisinau. Russia ordered to leave the five employees of the Moldovan Embassy, ​​Consul General of Estonia in St. Petersburg and the Pskov Office of the Consulate General.
Moldovan diplomats must leave Russia within three days, the Estonian – in five days.
In this case, the ministry expressed hope that Chisinau is aware of the counterproductive its unfriendly actions towards Russia and "destructive steps undertaken by the Moldovan side, runs counter to the principles of partnership and mutual trust."
Commenting on the decision of Moscow, the president of Moldova Igor Dodon said that "relations between the two countries for 25 years has not been on this brink, as it is now." According to him, this led to the irresponsible actions of the Moldovan government and the parliamentary majority, which "do not make decisions in the interests of his people, and on the basis of geo-political interests of Western curators."
"Hopefully, other responses of economic and social issues on the part of Russia is not followed," – said Dodon told RIA Novosti.
This decision was made on the eve of the upcoming meeting of Russian and Moldovan leaders in St. Petersburg. Dodon and Vladimir Putin will talk briefly on the sidelines of the St. Petersburg International Economic Forum. At the same time Putin may raise the issue of the consequences of the expulsion of the Russian diplomats in Chisinau, said presidential aide Yuri Ushakov.
The Russian Embassy in Moldova on Monday received a note declaring five diplomats persona non grata. As stated by Prime Minister Pavel Filip, the decision was made on the basis of information received from the security services. At the same time, Dodon condemned the government's actions. In Moscow, such a step called direct provocation of certain forces against the Moldovan president's course and promised to respond adequately to the actions of the Chisinau.
Estonian Foreign Ministry, in turn, ordered to leave the country in Narva consul Andrei Surgaevu, Consul General in the city Dmitry Kazennova. The reasons for this decision were not disclosed. The Russian Foreign Ministry called the expulsion of diplomats next unfriendly and unwarranted act that will not go unanswered.
More about cases of expulsion of foreign diplomats from Russia, see the 2004-2017 years in the Help RIA Novosti
Source: https://ria.ru/world/20170531/1495490373.html