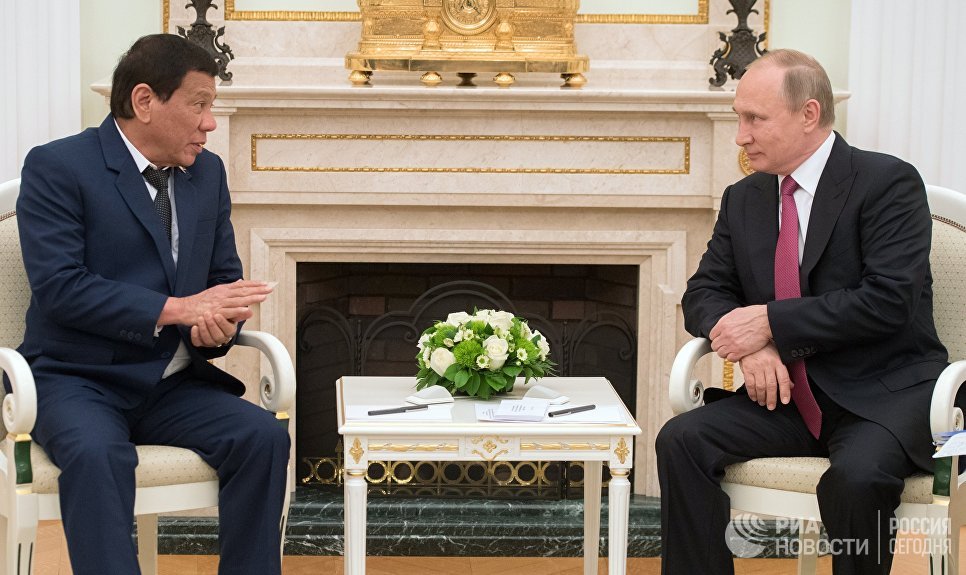 After repeatedly insulting the US, Philippine President Duterte flew to Moscow to ask for modern weapons.
Duterte asked Putin modern weapons in the Philippines RIA Novosti
"Our country needs modern weapons. We had some orders in the US, but now the situation is not very smooth. And in order to fight the LIH *, with their divisions, individual groups, we need modern weapons. I'm here to enlist your support and ask for your help, "- Duterte said.

'We need modern weapons': Duterte meets Putin, cuts trip short over Philippines terrorist crisis RT 20:36 Tue, 23 May
I wonder if Duterte is willing to pay the real price?  Will his Presidency cost the Philipines their country?
It's interesting, no Western publication picked up this story.
*= ISIS