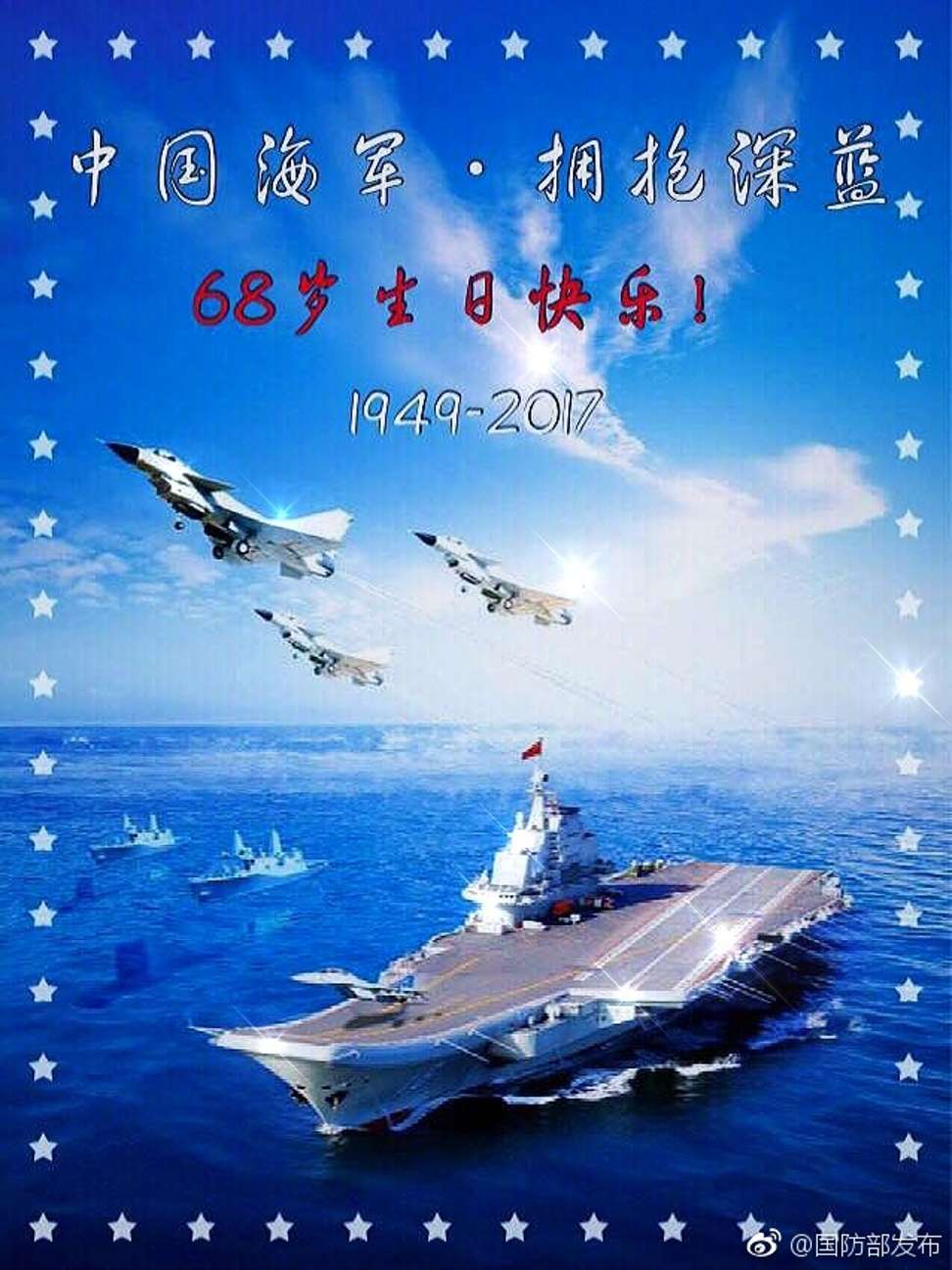 This article appeared in the South China Morning Post print edition as:
Defence Ministry admits error, winning plaudits
---
---
Oops! Chinese defence ministry's PLA poster a big Photoshop fail
PUBLISHED : Tuesday, 25 April, 2017, 4:27pm
It was supposed to be a visual celebration but an official poster to mark the 68th anniversary of the Chinese navy has instead been a massive Photoshop fail for the Ministry of National Defence.
The poster of the Liaoning, the country's first aircraft carrier, was produced by the ministry and shared on its official microblog on Sunday.
How China's defence ministry turned its PLA Photoshop fail into a brilliant PR save
It pictured the carrier sailing the ocean waves with a flotilla and under a bright blue sky, declaring: "Happy birthday, People's Liberation Army Navy!"
But online commenters were quick to point out that instead of a Chinese jet crowning the vessel's deck, the poster showed a Russian MiG-35 fighter aircraft.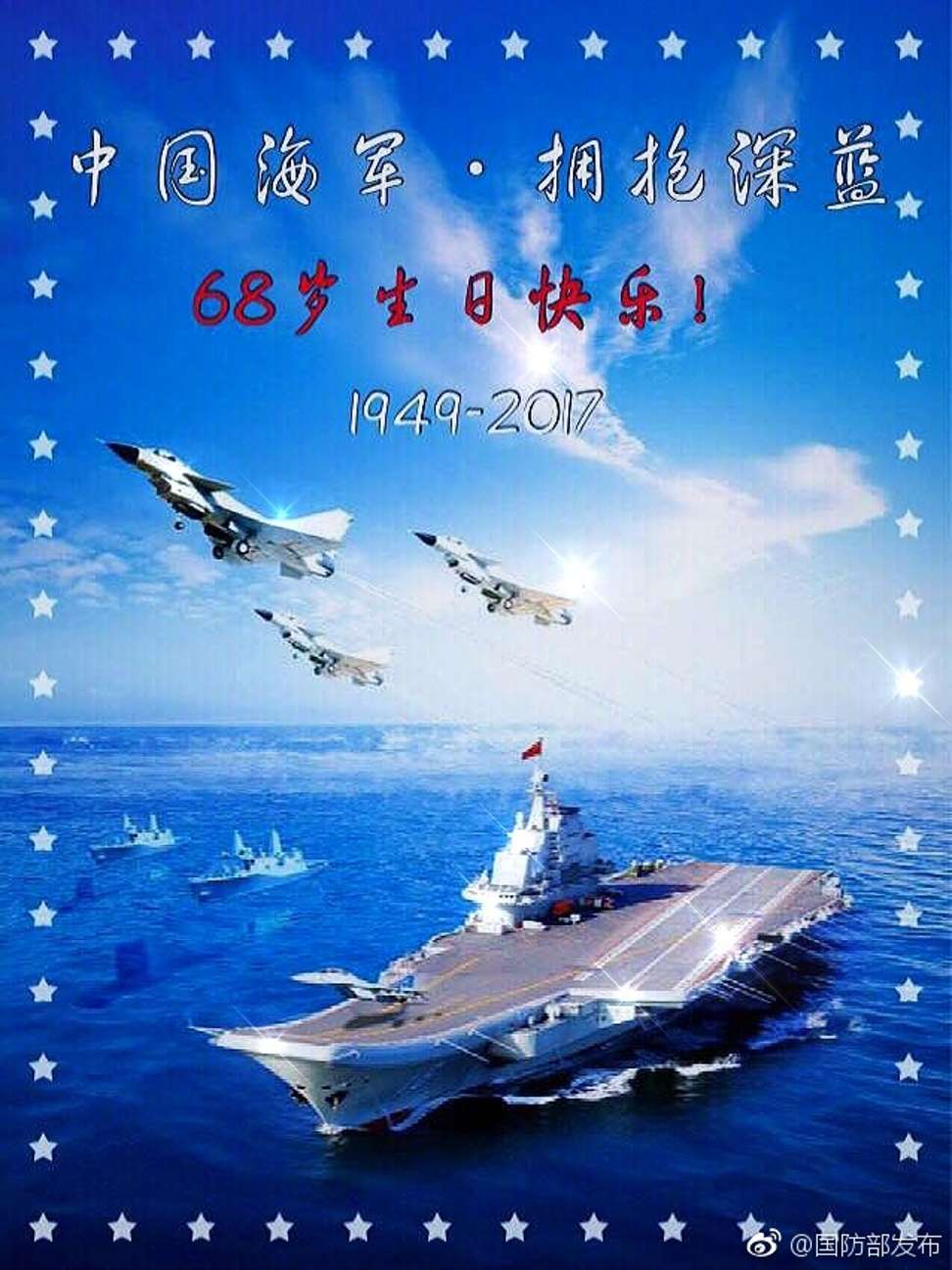 On top of that, three jets pictured shooting off into the glorious skies were J-10 aircraft used by the country's land-based forces – not the J-15s designated as carrier-based aircraft.
This article appeared in the South China Morning Post print edition as:
Photoshop fails torpedo ministry's navy celebration