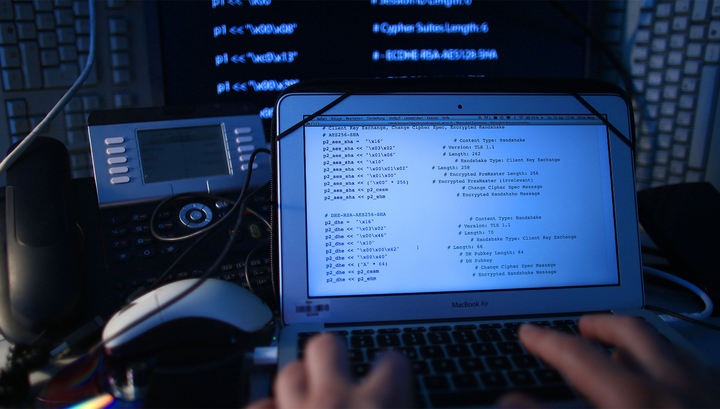 February 22, 2017 15:20
Troops of information technology established in the Armed Forces of the Russian Federation. This was stated by Russian Defense Minister Sergei Shoigu in the State Duma of the Russian Federation. According to him, the creation of these forces makes conducting information operations much more effective and stronger, transfers "Russia 24" .
The need to create in the Russian Army Cyber Command said the first time in March 2012, Deputy Prime Minister Dmitry Rogozin. They should, he said, to counteract the virtual threats.
Until recently, the Russian parliament, denied reports that the country has kibervoyska. January 10 newspaper"Kommersant" published a study of the international company Zecurion Analytics. According to him, Russia is among the five countries on the size and financing kibervoysk. They are engaged in espionage, cyber attacks and information warfare.
According to the company, the number of Russian kibervoysk employs approximately 1,000 people. Their funding may be worth about 300 million. Viktor Ozerov, head of the Defense and Security Committee of the Federation Council, said that kibervoysk in the structure of the Armed Forces does not exist. However, it confirmed the task of protecting their own information to the state.
In the case of armed conflict, according to him, Russia should be ready for the fact that its command and control system may be at risk and attempts to incapacitate. The senator said that in peacetime the Russian Federation does not interfere in any information system – in the military or in the civilian.
He also added that there is no example, when the Russian authorities have purposefully destroyed the control system and engaged in the extraction of information resources illegal way. "Exploration has been, is and will be, but it does not mean that it should violate the principles of peaceful coexistence.", – Said Ozerov.
The head of the Defense Committee noted that the specialized units responsible for cyber security in the structure of the Armed Forces there. The first deputy chairman of the Duma Committee on Defense Alexander Sherin also said January 16 that kibervoysk in Russia does not exist. At the same time, he noted that in all the countries that aspire to the role of the superpowers, these developments take place.
Source: https://www.vesti.ru/doc.html?id=2858596