A nation serious about ditching its colonial history - but what are the financial burdens that come with scrubbing out vestiges of the past?
O
On Thursday 19 April, one of the world's last remaining absolute monarchs addressed a crowd gathered at a small sports stadium in southern Africa.
"African countries, on getting independence, reverted to their ancient names before they were colonised," His Royal Highness, King Mswati III told those gathered there. At that moment he was still king of Swaziland – but Swaziland was to be no more. "So, from now on the country will be officially known as the Kingdom of eSwatini."
There's intrinsic value in that identity and what it means for the people
Too often, he added, was Swaziland confused with the similar-sounding nation, Switzerland, when referred to abroad.
Although the name eSwatini (pronounced "eh-swa-TEE-nee"), meaning 'Home of the Swazi people', is often used locally, is not a new creation, the announcement came as something of a surprise to the country's citizens – and the rest of the world.
Now enshrined in law, the change has left many wondering how and in what forms the change will be effected. And, indeed, what the national rebranding exercise will cost this nation of around 1.5 million people.
Like many countries in Africa, landlocked eSwatini which borders Mozambique and South Africa has wrestled with how to redefine itself in its post-colonial era. King Mswati III chose a day of celebration marking 50 years since the end of British colonial rule to make his decree on the national name change.
It must have had some personal significance, too, as 19 April was also the king's 50th birthday. It was his nineteenth century ancestor, King Mswati II, from whom the people of eSwatini took their name in the first place.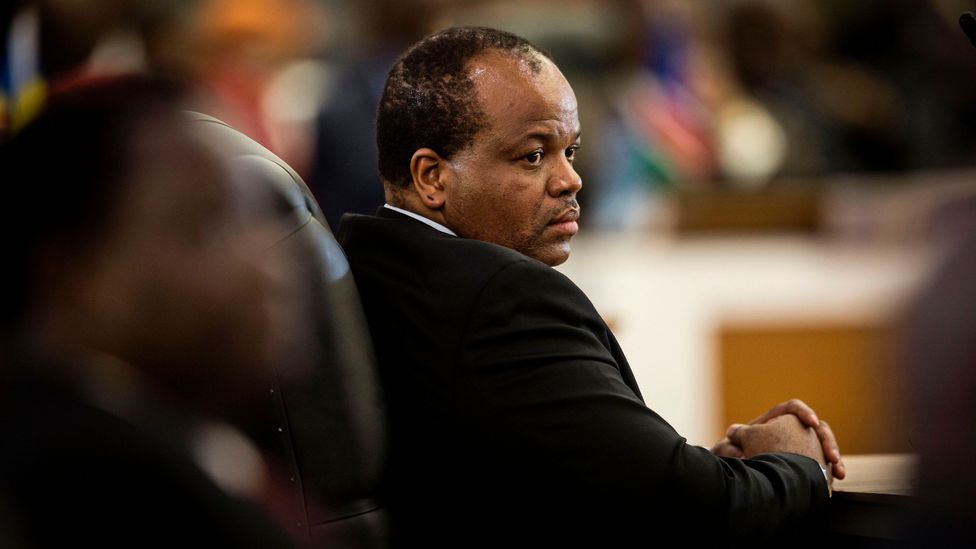 The change was announced 50 years after independence and on His Royal Highness, King Mswati III's 50th birthday (Credit: Getty Images)
Today, this is a largely agricultural country. Around 70% of the population depends on subsistence farming, growing food to feed their families. Raw sugar beet and cane as well as refined sugar make up more than a fifth of exports. eSwatini is not as poor as some African nations, but it does rely on South Africa's economy and has some significant challenges – including the highest rate of adult HIV prevalence in the world.
The move has been controversial. Bheki Makhubu, a journalist and editor of local magazine The Nation, says that on the one hand, people were already used to the king referring to his country as eSwatini.
But in his opinion making the change official captures his style of rule perfectly, says Makhubu: "He's pretty much doing what he likes with the country."
Some even feel as though the king treats the state of eSwatini as his personal property, says Makhubu, who describes the situation as "a horror".
"We [the people] are just caught up in it," he adds.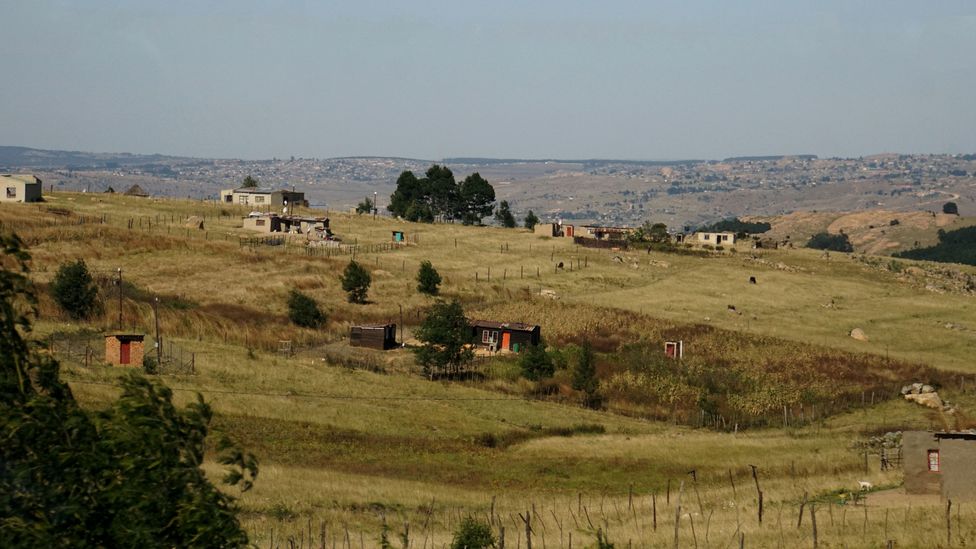 The vast majority of of eSwatini's population rely on subsistence farming for their livelihood (Credit: Getty Images)
Although changing the country name is not a purely superficial act, according to South Africa-based intellectual property lawyer and blogger Darren Olivier.
"There's value in that, there's intrinsic value in that identity and what it means for the people," he points out.
"Yet at the same time there's a cost – a physical cost in changing the identity."
Like many, Olivier has wondered exactly what the price tag for eSwatini will be. Shortly after King Mswati III's announcement, Olivier published a blog in which he estimated that it will cost the country $6 million to change its name.
He calculated this based on the country's taxable and non-taxable revenue at about $1 billion. For a large company the average marketing budget costs around 6% of its revenue, he says. That would be $60 million in this case – and rebranding budgets typically take up 10% of those marketing costs. This gives the $6 million that may ultimately have to be found by the eSwatini government.
As Olivier points out, for such a small country, that is "not insignificant".
He admits that his estimate is very "back of the envelope" and based mainly on assumptions about how rebranding works in corporate contexts such as when a company changes its name, but it is a potentially useful bit of guesswork given that no-one really knows what kind of bill King Mswati III's people will be left with.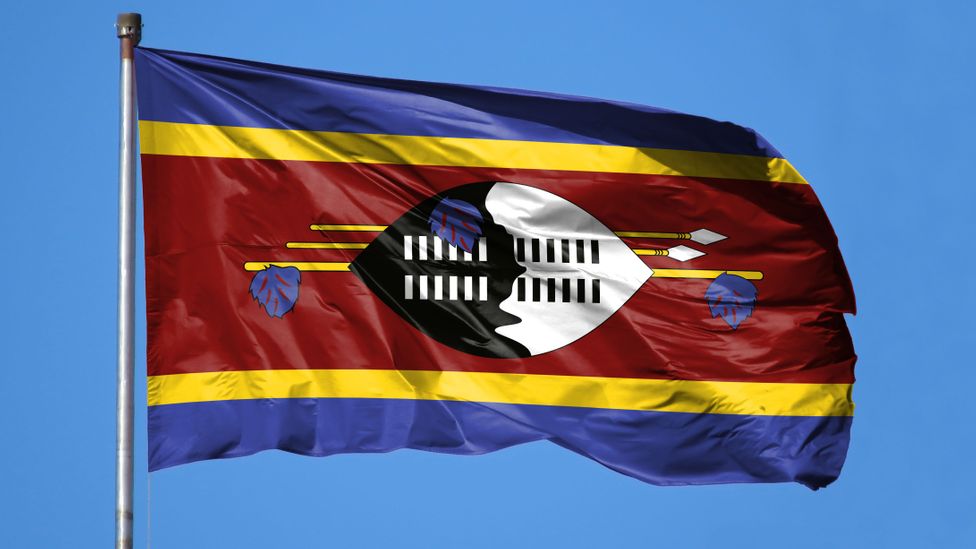 Eswatini's currency is pegged to the South African rand (Credit: Getty Images)
"The paperwork, the website, signage on government properties, government agencies – there's a huge, huge expenditure here and one's got to ask right at the beginning is this really necessary," says Jeremy Sampson, executive director for Africa at marketing firm Brand Finance.
In neighbouring South Africa, changes to colonial street names in the city of Pretoria, for instance, have cost millions of rand. In the mid-twentieth century, the leader of Kenya decreed that local street names had to be changed to non-colonial versions; this process took years. And even in Berlin, street names in the African Quarter linked with colonial history have been marked for removal. One levy of post-colonialism, then, is the financial burden that comes with scrubbing out vestiges of the past.
Given the uncertainty, government bodies have sent out messages claiming that the name change will not be highly disruptive or expensive. eSwatini's Home Affairs Ministry has said renaming will be done gradually in order to limit costs. Government letter heads that say "Swaziland" won't be thrown out, for example. "It would have to take time so that we finish the stock that we have," explained Home Affairs Minister Princess Tsandzile Dlamini in newspaper reports.
Likely for practical reasons, the king has also made an effort to safeguard the validity of legal documentation that refers to Swaziland. An official notice was published that says any international agreements or legal contracts referring to Swaziland will be understood as referring to eSwatini. This legal protection will certainly save foreign businesses the cost of updating myriad corporate documents.
When I contacted the Swazi High Commission, the office of eSwatini's Commonwealth representative in London, for comment, a spokeswoman said the name change had "no implication for any of our policies and agreements".
I asked whether The Kingdom of Swaziland High Commission would be changing its name.
"Indeed," she replied, "our Mission is now the High Commission of the Kingdom of eSwatini."
However, the email signature gave the old name. Still, even at the time of writing eSwatini's main government website continues to refer to Swaziland.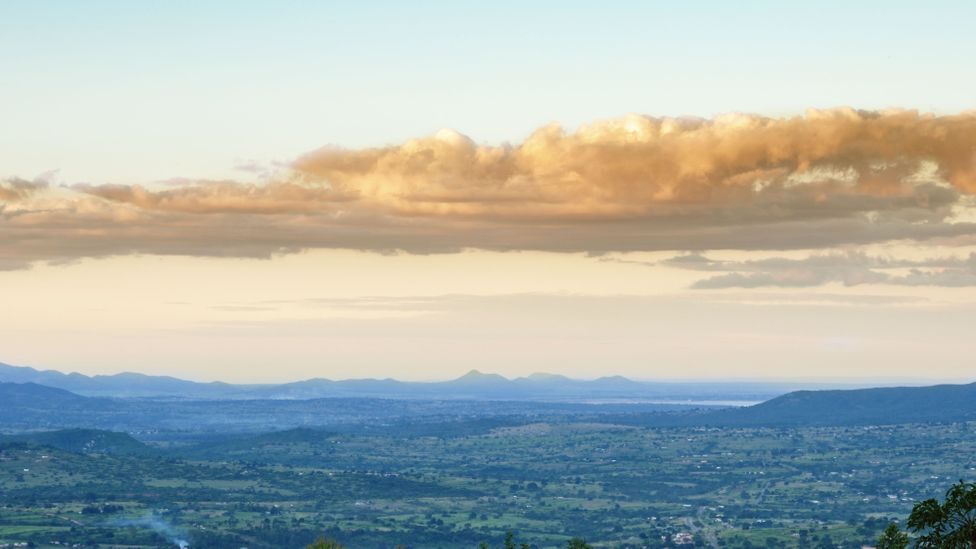 The tourist board has already rebranded itself as eSwatini (Credit: Getty Images)
But here and there, the change really is afoot. Notably, eSwatini's tourist board has already rebranded itself. This is significant because, like any tourist board, this is the way the country presents itself to the rest of the world – and it suggests that those outside the nation should refer to it (as I have done here) not as Swaziland but as eSwatini.
What about maps and charts? Geographer Peter Jordan at the Austrian Academy of Sciences says there is a difference between the name a country uses internally (the endonym) and the name others use to refer to it externally (the exonym). Think of the endonym Deutschland versus the exonyms Germany or Allemagne, for instance.
"Not very much change is necessary," explains Jordan, "when Swaziland changes its endonym, since usually atlases and maps show the exonym."
 Will other nations look to eSwatini as a refreshed nation, a place they should be doing business with?
This is perhaps why, for example, Google Maps still refers to Swaziland despite being a digital service that could be updated very quickly.
Not everyone has taken this stance though. The US Embassy in eSwatini quickly changed its branding – and even updated its Twitter account.
In the end, individuals and organisations around the world will most likely just choose the name Swaziland or eSwatini based on personal preference. But it is inside the country that the official change really has the greatest significance. And not everyone is convinced it is a good use of public funds.
"We reject the change of the name […] It is not an outcome of a consultative process," says Mlungisi Makhanya, secretary-general of the People's United Democratic Movement (PUDEMO), a socialist Swazi opposition party.
Makhanya says he has no problem with a name change in principle, but says it should have been more transparently planned. He says he and others are worried about the costs that will be incurred – but many are afraid to speak out.
"It is very difficult to tell now [how much it will cost]" he says and is deeply worried that it could run to hundreds of millions of lilangeni [the currency in eSwatini]. The Central Bank of Swaziland recently changed its name to the Central Bank of eSwatini, he points out – but coins and banknotes still need to be updated.
But others strongly disagree. Andrew Le Roux is president of the Federation of Swaziland Employers and Chamber of Commerce.
"There's a large misconception about the king that somehow he's some playboy African monarch," Le Roux tells me, he describes him as a hard-working individual.
Far from being a bugbear, a modified national identity is an opportunity for Swazis to decide who they are and how they want to represent themselves to the world, says Le Roux.
Many businesses have "Swaziland" in their name. I ask if there is any official or legal pressure to change this, but Le Roux says there is not.
And he's noticed renewed interest in the country from the rest of the world following the announcement. "The name change generated more online traffic than almost any other news out of Swaziland in the last couple of years," he says.
It's certainly a conversation starter. Will other nations look to eSwatini as a refreshed nation, a place they should be doing business with? Perhaps.
If so, the change may end up paying for itself in the long-run. But there are certainly no guarantees of that and those Swazis who say it is a distraction from some of the serious issues they want their government to deal with can hardly be blamed for saying so.
--
To comment on this story or anything else you have seen on BBC Capital, please head over to our Facebook  page or message us on Twitter.
If you liked this story, sign up for the weekly bbc.com features newsletter called "If You Only Read 6 Things This Week". A handpicked selection of stories from BBC Future, Culture, Capital and Travel, delivered to your inbox every Friday.