BBC News Middle East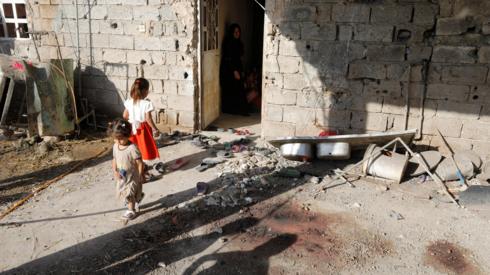 Top Stories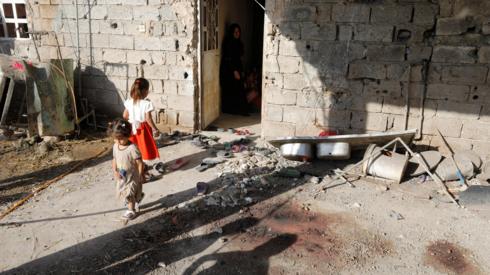 Featured Contents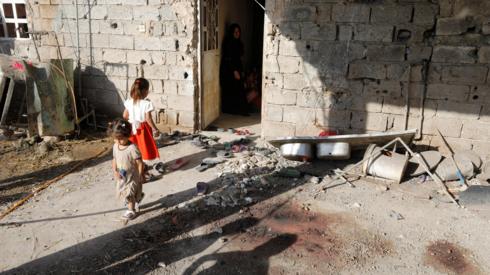 Latest Updates
US intelligence say the three are trying to interfere in November's vote but their aims differ.
Read more
"Attempt by Azerbaijan & Turkey to exterminate the Armenian population of Nagorno-Karabakh"
Davit Babayan, an adviser to the self-declared President of Nagorno-Karabakh, speaking from the territory's largest city, Stepanakert, on the conflict with Azerbaijan, which has flared up again.

(Photo: People watch TV in a bomb shelter in Stepanakert, the capital of the breakaway Nagorno-Karabakh region, in this picture released 28 September 2020. Credit: Foreign Ministry of Armenia/Handout via Reuters)
Five women and children die when a rocket hits a house near the airport, which includes a US base.
Read more
Saudi Arabia is to host its first professional tournaments for women in November, with two Ladies European Tour events scheduled to take place.
Read more
G20 summit, another event to be held virtually
Add another event that is going to be held virtually to the list. Saudi Arabia currently holds the presidency of the G20 - an annual meeting of leaders from countries with the largest and fastest-growing economies, consisting of 19 nations plus the European Union.
Authorities in the country have announced that the planned November summit in the capital Riyadh would have to be held online due to the pandemic.
The kingdom's leaders hoped chairing the event would boost its international reputation. Saudi Arabia took the presidency of the G20 shortly after the murder of journalist Jamal Khashoggi in the Saudi consulate in Istanbul.
Leaders in Riyadh say he was killed by a team of agents in a "rogue operation", but the UN has said there was credible evidence that high-level officials, including Saudi Crown Prince Mohammed bin Salman, were individually liable - an allegation the prince has denied.
You can find all you need to know about Jamal Khashoggi's death here.
A refugee whose parents were killed in Sudan now works for the Queen's racehorse trainer.
Dave Adams will walk 400km for the charity that helped him with post-traumatic stress disorder.
The previous cabinet resigned in August amid angry calls for reform after the Beirut port explosion.
Read more
How a group of Jewish feminists demanded the same prayer rights as Jewish men.
Conor McGregor says he is coming out of retirement for a boxing fight with Manny Pacquiao in the Middle East.
Read more