BBC News Stoke & Staffordshire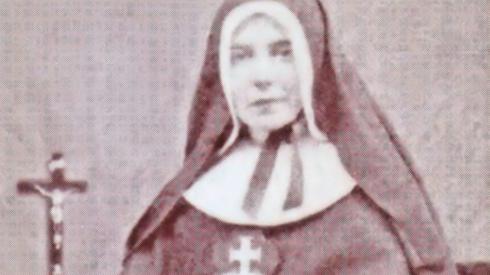 Top Stories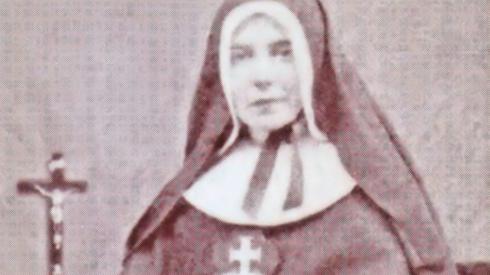 Featured Contents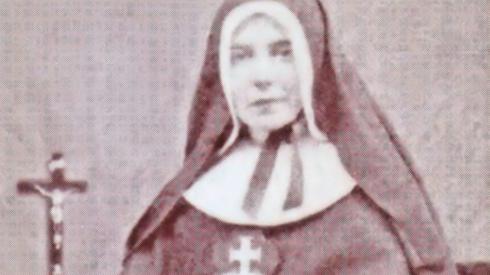 Latest Updates
Footage shared on social media shows the bar area under several feet of water

Around the web: Covid forces permanent closure for hotel

Residents warned of risk of more flooding

People in Shropshire, Herefordshire and Worcestershire are being warned more of the counties could see flooding over the next couple of days.

Copyright: Kathryn Taylor

While the forecast is for drier weather on Friday, the Environment Agency still has dozens of flood warnings in place across the three counties, along with a handful in Staffordshire and Warwickshire.

With river levels still rising downstream as water from this week's rain makes its way through the system, the agency says some places may not see a peak until Saturday.

Dozens of roads in Shropshire, Herefordshire and Worcestershire were closed on Thursday due to flooding and three families were rescued by boat in Hereford.

Clare Dinnis, Environment Agency area director for the West Midlands, said they would closely monitor rivers over the next couple of days.

"The good news is that we're not expecting the extreme levels that we've seen particularly last year, but this is a significant flood and... some homes have already been affected."

Weather: Mainly dry and chilly

It will be chilly but bright today with sunny spells.

There's a risk of the odd shower this afternoon, though, and it will be moderately windy. High: 6C/43F.

Copyright: BBC Weather Watcher JaneJ

Image caption: This morning in Childs Ercall, Shropshire

One or two showers might happen this evening too, but overnight things will turn drier with clear spells and a risk of fog later. Low: -2C/28F.

You can get the latest forecast for your area at any time by going to the BBC Weather website.

Roads are closed and more flood warnings issued

Dozens of roads remain closed across the West Midlands due to flooding.

Sixty-nine flood warnings have been issued by the Environment Agency which has said some rivers may not peak in the region until the weekend.

In Breinton, Herefordshire, only one road into the village is open. The county council said flooding had cut off other routes.

Copyright: Herefordshire Council

Meanwhile, Worcestershire County Council tweeted a photo of flooding along Market Street, Tenbury Wells:

Copyright: Worcestershire County Council

In Lichfield, Staffordshire, bin crews have not been able to get to some households today due to flooding.

The district council said crews would try again on Friday if water levels had subsided.

Covid-19 outbreak at prison

An outbreak of Covid-19 at a prison could take several weeks to get under control, its operator says.

More than 140 inmates and staff at Dovegate Prison, near Uttoxeter, Staffordshire, are currently infected.

Private firm Serco, which runs the site, says a range of measures have been put in place to try to limit the virus's spread.

Severe disruption: M53 Cheshire southbound

BBC News Travel

M53 Cheshire southbound severe disruption, between J9 for A5032 Station Road and J10 for A5117.

M53 Cheshire - One lane closed on M53 southbound between J9, A5032 (Ellesmere Port) and J10, A5117 (Little Stanney), because of a breakdown. Traffic is coping well.

To report traffic and travel incidents dial 0330 123 0184 at any time

Trains remain disrupted after flooding

Train services are still being disrupted this morning even with railway lines reopening after flooding.

All lines are open between Stoke-on-Trent and Lichfield Trent Valley/Stafford but trains are running at a slower speed, National Rail Enquiries says.

Operator East Midlands Railway says its trains cannot run between Crewe and Stoke-on-Trent.

London Northwestern Railway says buses are running between Stafford and Stoke-on-Trent, and between Stoke-on-Trent and Crewe.

Drivers rescued from 'impassable' flooded road

Several drivers have been rescued from their cars after getting stuck in flood water in Staffordshire.

The A522 at Beamhurst, near Uttoxeter, was impassable overnight, police said.

Copyright: Staffordshire Police

Increase in flood warnings across the West Midlands

Dozens of flood warnings are in place in the West Midlands today with river levels still rising after this week's heavy rain.

Copyright: Environment Agency

Fifteen are in Staffordshire, 10 in Herefordshire, eight in Shropshire and six in Worcestershire.

The Environment Agency says it expects river levels in most cases to peak later on Thursday.

Weather: Overnight flooding

The effects of Storm Christoph are being felt in the West Midlands this morning, with flooding - and rescues - emerging overnight.

Staffordshire, Herefordshire, Worcestershire and Shropshire are the affected counties.

We'll be bringing you the latest.

For now, here's today's forecast:

People in parts of Shropshire are being warned of icy conditions until at least 10:00. The Met Office has a yellow weather warning in place.

There are also flood warnings. We'll bring you news of those shortly.

Overall, this morning should be mainly dry and cloudy before turning more cloudy this afternoon. Relatively mild with a high of 7C/45F.

Dry with clear skies tonight and it will be cold with a widespread frost. Low: 0C/32F.

You can stay up-to-date with the latest weather forecast for your area by going to the BBC Weather website.

New flood warnings as river levels keep rising

Eight flood warnings are now in place across the West Midlands as the heavy rain pushes up river levels.

Copyright: Shrewsbury Town Council

Five are along the River Severn and its tributaries in Shropshire with others on the River Wye in Hereford, the River Teme near Kidderminster and the River Blithe near Lichfield.

The Environment Agency has been putting up more flood barriers in Ironbridge, Bewdley and Hereford, following ones already installed in Shrewsbury.

With the river levels increasing and not expected to peak until tomorrow, the agency said it would put more barriers up in Shrewsbury at Coleham Head this evening.

Crewe Alex dedicate victory to boy battling cancer

Crewe Alexandra have dedicated their latest victory to their 12-year-old academy goalkeeper who is battling a rare type of bone cancer.

Copyright: Crewe Alexandra FC

Ashton Hulme was diagnosed in December and has been having chemotherapy in Stoke-on-Trent.

His friends launched a fundraising page to support him and have raised more than ?22,000.

The Alex tweeted after they beat Bristol Rovers on Tuesday night: "That's for you Ashton."

His mum, Vicky Hulme, thanked the club on Twitter and said she and her son had watched from his hospital bed.

More rail lines blocked due to flooding

All railway lines between Stoke-on-Trent and Lichfield Trent Valley and Stafford have been blocked by flooding.

Trains are not running between the stations and are being diverted when they can, National Rail Enquiries said.

Disruption is expected until at least 15:00.

Heavy rain has also flooded the lines between Shrewsbury and Machynlleth with buses replacing cancelled train services.

The earlier blockage between Chirk and Gobowen has been cleared.

Weather: Flooding alert with more rain forecast

A yellow weather warning for rain remains in place across the West Midlands with the Met Office warning of possible flooding and disruption to transport.

Along with the outbreaks of rain there will be brisk southwesterly winds and it will feel mild with a high of 11C/52F.

More heavy rain is forecast tonight, increasing the risk of flooding but it should clear in the early hours leaving most places dry with clear spells. Low: 4C/39F.

You can stay up-to-date on your local forecast with the BBC Weather website.