From Line of Duty to Bodyguard, Jed Mercurio is known for creating gripping shows like no other. Here, he shares the method to creating small-screen magic with Sarah Hughes.
J
Jed Mercurio is arguably the most important TV writer in the UK right now. He is the man best known for edge-of-the-seat shows such as police corruption drama Line of Duty and political thriller Bodyguard, which were both made for the BBC and subsequently became international hits on streaming platforms.
Warning: this article contains spoilers for Bodyguard
More like this:
–      The Crown series 4 review: 'a glorious spectacle'
–      Eight shows to watch in November
On top of this, he has recently started a production company – its first commission, four-part crime drama Bloodlands, will premiere early in 2021, and also upcoming is three-part factual drama Stephen, about the long-running investigation into the racially-motivated killing of London teenager Stephen Lawrence in 1993.
Since switching from a career as a doctor in his late twenties, Mercurio has written everything from the thrillers he is now best known for to dark medical comedies such as Cardiac Arrest and sitcom The Grimleys. Never one to sit still, he is currently filming the latest series of Line of Duty under Covid-19 restrictions, and he has also created a 28-lesson online screenwriting course for the new e-learning service BBC Maestro; it explores every aspect of the process, from creating the script to actually landing the commission. In light of this, we asked him for his secrets to creating TV gold.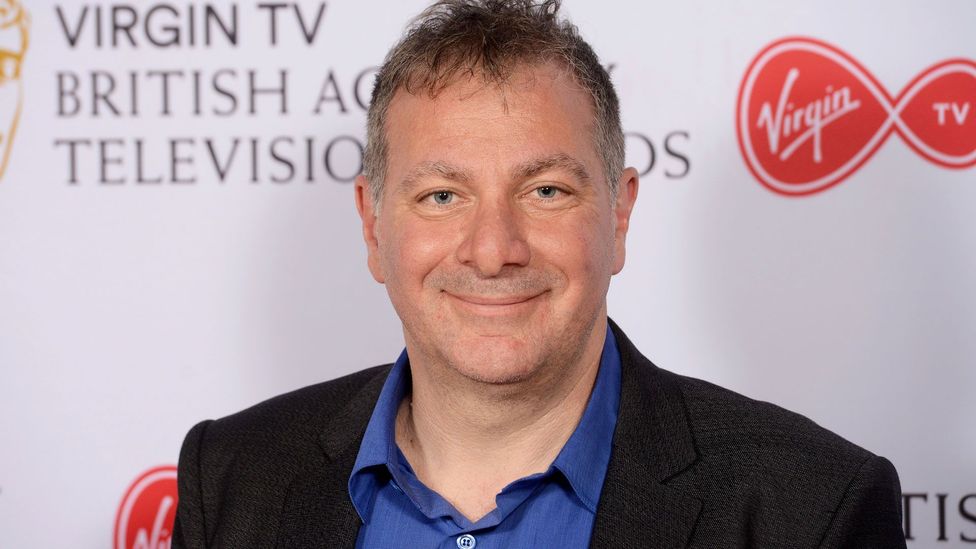 Jed Mercurio switched career from being a doctor in his late twenties, and has since become one of Britain's most acclaimed TV makers (Credit: Alamy)
Write what you know… but in the broadest sense
It's very important to have the ambition to tell different stories. Yes, you can draw on your primary experience, and doing so can have real benefits, but it doesn't have to be literally so. Both Cardiac Arrest, the first series I wrote [which ran for three series between 1994 and 1996], and Bodies [which ran from 2004 to 2006] were set in the medical world because it was a world that I knew very well; but what was interesting is that the workplace hierarchies [within medicine] can be applied to other kinds of drama. So in a sense I was able to apply the skills I had learnt writing those earlier shows to a police show like Line of Duty.
Don't let yourself get pigeonholed
There are many different genres to write in and writers shouldn't feel that only one type of genre can bring success. I'm currently working a lot in the thriller genre but I've written comedies and medical dramas – if the story feels right then follow it. [As the owner of a production company], I would always advocate encouraging original, distinctive voices and that means not only people who explore other genres to the one I'm currently working in, but also those who may want to invent their own genres. Line of Duty came about because I really wanted to write about the police in some way. Initially it was going to be a social realist examination of policing as an institution but as the series progressed we realised that it was the thriller elements the audience really responded too. So that element – with the question of who is [mysterious arch-villain] H? – became central to the series.
Structure is everything
Structure should be the first consideration in any script. With Line of Duty, the series is famous for the lengthy interviews [between the police officers of the AC-12 anti-corruption unit and their suspects] and we do plan those very carefully, including deciding at what point in the series the main interview should occur. We write the interviews in quite a meticulous way – we ask what the unanswered questions are [and] what's at stake?
You can only come to creating dialogue after you've gone through a process of designing the architecture of a series, because it's only by that point that you understand the characters in the story. For me, writing dialogue is the last thing in the sequence of constructing a story. Yes, it builds up the character but a lot of the most important work is done before you even get to that point.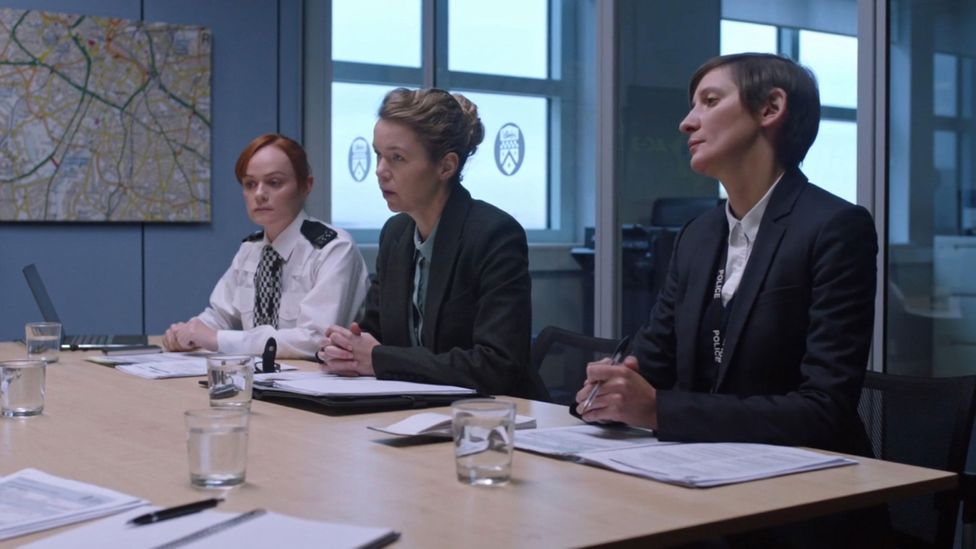 Mercurio's police drama Line of Duty is known for its long, dramatic interview scenes (Credit: Alamy)
Never be afraid to shake things up
Our main focus with every season of Line of Duty is: how do we break new ground? How do we make this an exciting and accessible proposition for new viewers? One of the main ways is to introduce a new antagonist with each series, because that creates a fresh slate which allows new viewers to join in and enjoy it as much as existing viewers. Clearly there are certain expectations that the audience has for this type of programming – they expect twists and turns and mystery and jeopardy. With Bodyguard [particularly] those twists were central – we wanted to keep the audience on the edge of their seats and one way to do that was to take the show in unexpected directions [the biggest example of this came when one of the leads, Keeley Hawes' government minister, died halfway through the series in a bomb explosion].
Make the writing feel authentic even if the plot is fantastical
I want my current shows to feel as accurate as possible, which means doing the research and talking to people who actually do those jobs. We established early on that Line of Duty was a precinct drama – that is, it's a show about the workplace. Therefore the workplace [the offices of AC-12] is very much the most important part of the series. For the interview scenes, it's important that the back-and-forth feels believable and that the language being used feels correct. Because of all that detail, they do end up taking up a big chunk of screen time but they're central to the success of the show.
With Bodyguard I was very keen not to use Post Traumatic Stress Disorder [PTSD, which the other lead character, Richard Madden's security agent David Budd, has from his time as a soldier] simply as a trait or plot point – we looked closely into how it might affect someone and how they might try and cope in their everyday life. That's why the scenes with his wife and children were so important because they showed how something like this can impact not just on the person with PTSD but also on those around them. We also didn't want it to be a situation where it was 'oh he's dealing with work now, so the PTSD has vanished'. It was very important to show that even at the end, the character still needed help [with a scene in which Budd met with an occupational therapist]. That felt rooted in reality.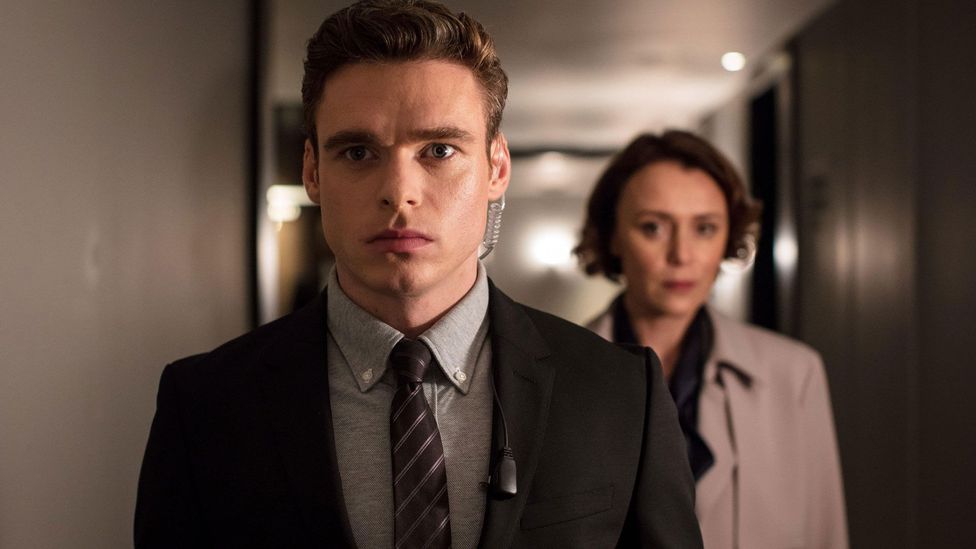 In Bodyguard, the hero David Budd suffers from PTSD – something Mercurio made sure to depict authentically (Credit: Alamy)
Play the long-running series game
It's important that writers find a way to build in return-ability in their show if that's what they're aiming for. It's certainly something that comes up in the commissioning process. A series that has the potential to return is potentially more valuable. I approached Bodyguard as a show that could return for another series, and we still haven't reached a final conclusion about whether it will or not because of various editorial and logistical issues. With Line of Duty we do our best to break new ground with every run and sometimes that can take us in unexpected directions. It's an ongoing process, ensuring the balance between what our plan is for that particular series, and what the journey to the overall end point might be. Because of that we don't plan everything on it out in rigorous detail – most of all with a show like Line of Duty you want to ensure that the audience doesn't know what's going to happen next.
Get in the director's chair
I always knew that I was interested both in directing and in the production side of television. I thought that every aspect of how a show is made was important and because of that, I found out as much as I could. I started by doing some very simple directing stuff. Once you have the basics down, then you can take it from there. I would always advise writers to get as involved as they possibly can on the production side. Working in production has definitely helped me where a long-running series like Line of Duty is concerned because I've learnt more about problem solving. [Writing] on any show, you encounter situations you've never encountered before but if you are involved in the production and direction then you can fix issues yourself. [It also means] that while occasionally there are one or two details that we have to go back and check from an earlier series, generally the world is so familiar to me that I can remember all the previous twists and turns.
Every writer has their ups and downs
I've had my fair share [Cardiac Arrest, Bodies and his 2015 medical drama Critical were all prematurely cancelled] and I think it's really important that I'm clear on that. It's an important message to send out to people who are trying to get on in the industry. Any successful writer has gone through a process of attempting new things, honing their work, and for whatever reason, we all experience setbacks. I do sometimes get concerned when I hear writers who give advice that they say is a sure-fire route to success. Because the TV industry is a very unpredictable industry and you've got to develop the ability to deal with bumps.
The Jed Mercurio Scriptwriting Masterclass is on BBC Maestro.
Love film and TV? Join BBC Culture Film and TV Club on Facebook, a community for cinephiles all over the world.
If you would like to comment on this story or anything else you have seen on BBC Culture, head over to our Facebook page or message us on Twitter.
And if you liked this story, sign up for the weekly bbc.com features newsletter, called The Essential List. A handpicked selection of stories from BBC Future, Culture, Worklife and Travel, delivered to your inbox every Friday.