Including Supernova, a tender tearjerker with two of the year's finest performances, a return of The Croods and a documentary about the life and legacy of Billie Holiday.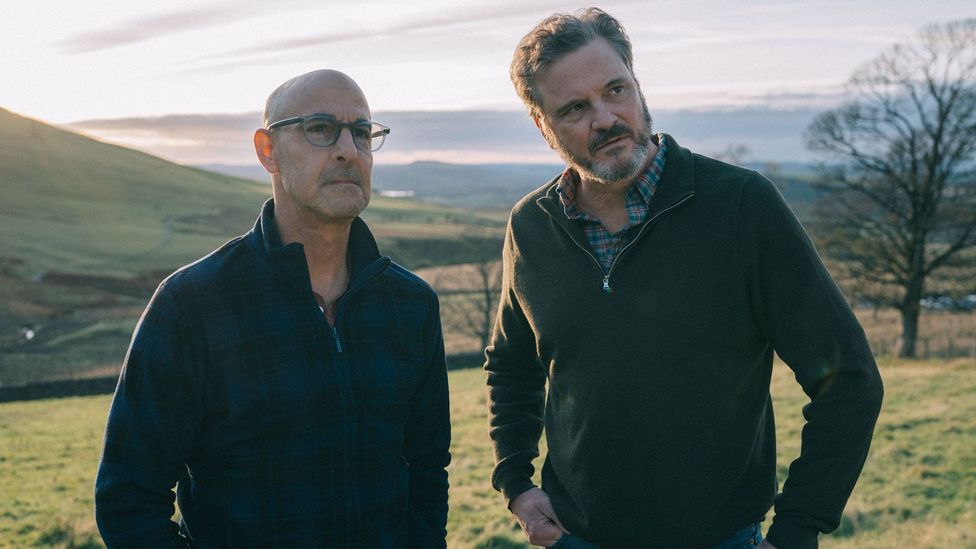 Supernova
Handkerchiefs – and Baftas – at the ready. Supernova is a tender tearjerker which offers not one but two of the year's finest performances. Colin Firth and Stanley Tucci star as Sam and Tusker, a pianist and a novelist who have been a happy couple for many years, but don't have much time left together. Tusker has early-onset dementia, so he and Sam drive their battered camper van to the scenic English Lake District, where they visit Sam's sister, and ponder what to do with the rest of their lives. Sensitively written and directed by Harry Macqueen, Supernova is "a heartfelt and engaging story about love, sacrifice and what it means to envisage life without a loved one," says Linda Marric of The Jewish Chronicle. "Ultimately though, it is the sheer brilliance of Firth and Tucci's performances which makes this into something truly special."
Released on 20 November in the UK and Ireland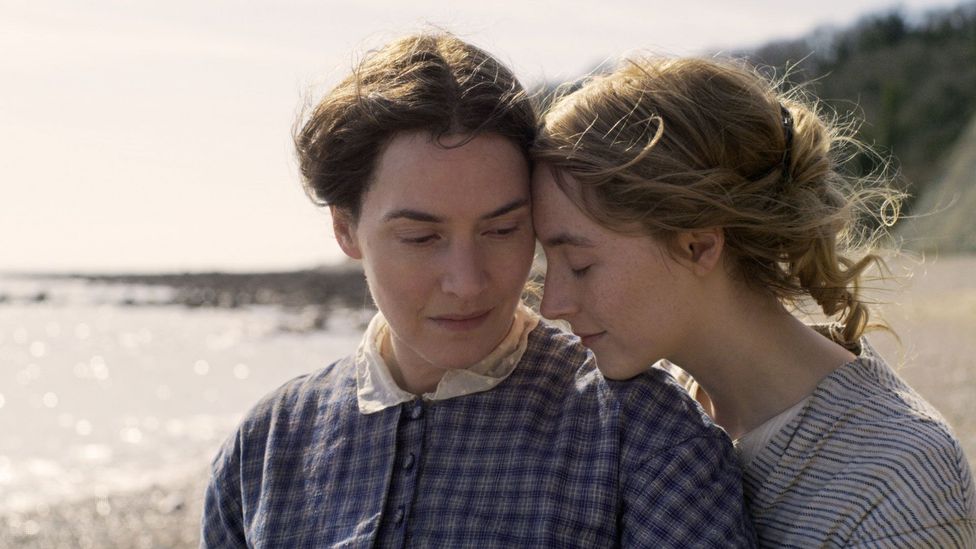 Ammonite
Francis Lee follows his triumphant debut, God's Own Country, with another passionate gay love story set against a backdrop of wild English landscapes. But Ammonite has a bigger budget and bigger stars. Kate Winslet plays Mary Anning, the Victorian fossil hunter whose discoveries on the Dorset coast made her a heroine to palaeontologists, but who was never quite accepted by male scientists in her lifetime. Saoirse Ronan plays Charlotte Murchison, an aspiring geologist who visits Anning's home in Lyme Regis. BBC Culture's Caryn James says that Lee's "exquisite" period romance is "visually stunning, emotionally enduring [and] brutally honest".
Released on 13 November in the US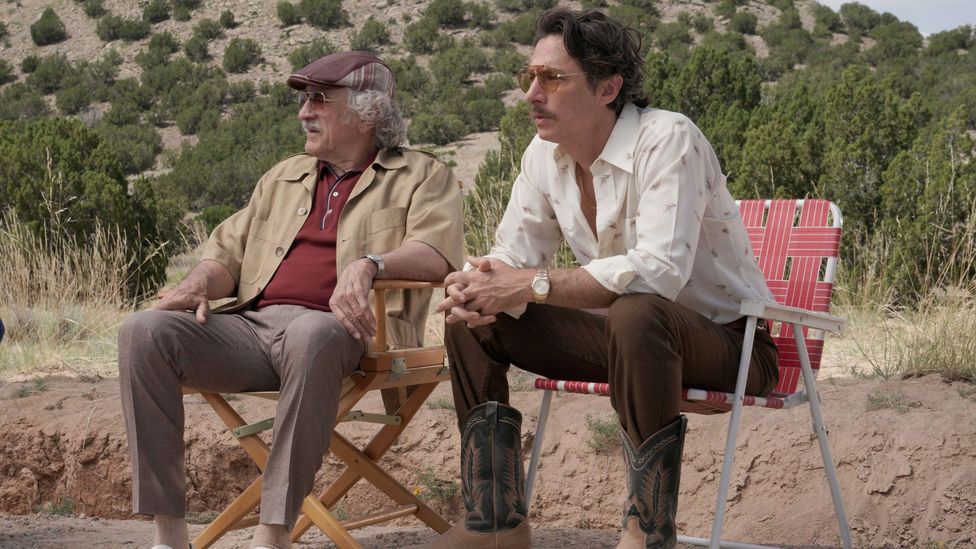 The Comeback Trail
This retro Hollywood caper probably won't rank as the best film ever made by its three venerable stars, Robert De Niro, Morgan Freeman and Tommy Lee Jones, but it does look fun. Besides, the last time its writer-director, George Gallo, wrote a screenplay for De Niro, it was Midnight Run, and that does rank as one of his best. A remake of a little-seen comedy set in 1974, The Comeback Trail features De Niro and Zach Braff as a pair of low-rent producers who owe a fortune to a homicidal gangster (Morgan Freeman). Their solution (perhaps inspired by Mel Brooks' The Producers): hire a washed-up western star (Jones, in the role played by Buster Crabbe in the original), encourage him to do his own dangerous stunts in a cowboy movie, and collect the insurance cheque if, and when, he is killed.
Released on 12 November in the Netherlands and 20 November in Iceland and Sweden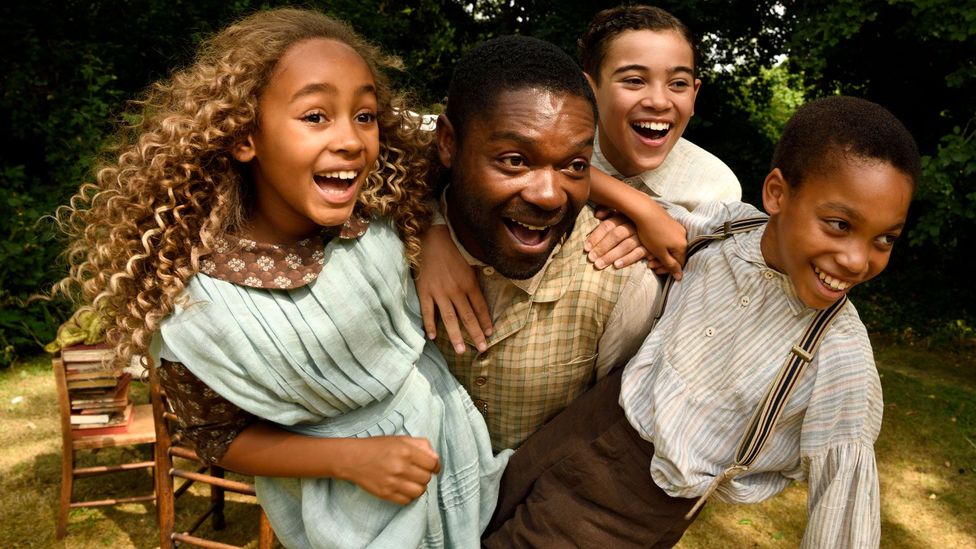 (Credit: Signature Entertainment)
Come Away
Earlier this year, Wendy retold the story of Peter Pan as an American indie fantasy drama. Next year, there's Peter Pan and Wendy, with Jude Law as Captain Hook. And in the meantime, we've got Come Away, a prequel to both Peter Pan and Alice in Wonderland written by Marissa Kate Goodhill. The first live-action film to be directed by Brenda Chapman (Brave), Come Away reimagines Peter and Alice as a brother and sister who live in Victorian England with their loving parents (Angelina Jolie and David Oyelowo). A family tragedy prompts them to retreat into fantasy worlds populated by strange caricatures of the people they know. Michael Caine cameos, and Anna Chancellor plays the menacing inspiration for Wonderland's Queen of Hearts. Lorry Kikta of Film Threat calls Come Away "pure magic... a heart-rending, joyful, and gorgeous movie for kids [that] doesn't hesitate to dazzle even the most jaded of adults".
Released on 13 November in the US, Canada and Spain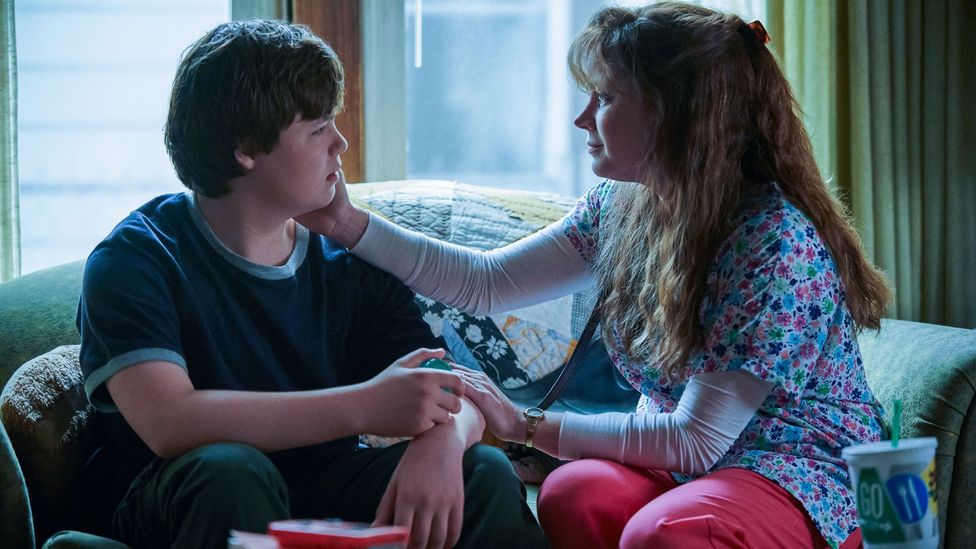 (Credit: Lacey Terrell/Netflix)
Hillbilly Elegy
JD Vance's fraught account of his poverty-stricken Appalachian upbringing in Ohio was a New York Times bestseller in 2016, when it was viewed by some commentators as a window into the soul of US white, working-class, rust-belt Trump voters. One presidential term later, the film of Hillbilly Elegy is here, directed by Ron Howard (Apollo 13, A Beautiful Mind) and written by Vanessa Taylor (The Shape of Water). Both writer and director have worked on Oscar-winning hits, but awards-watchers have their eyes on its two female stars: Amy Adams plays Vance's unstable, drug-addicted mother, and Glenn Close is the tough grandmother who raised him. "Between them," notes Yohana Desta in Vanity Fair, "the pair have 13 total Oscar nominations but zero wins – making Hillbilly one of the more intriguing titles on this year's awards circuit. Will one of them finally break their Oscar spell next year and land an acting statuette? Will both of them win? It's possible!" 
On Netflix from 24 November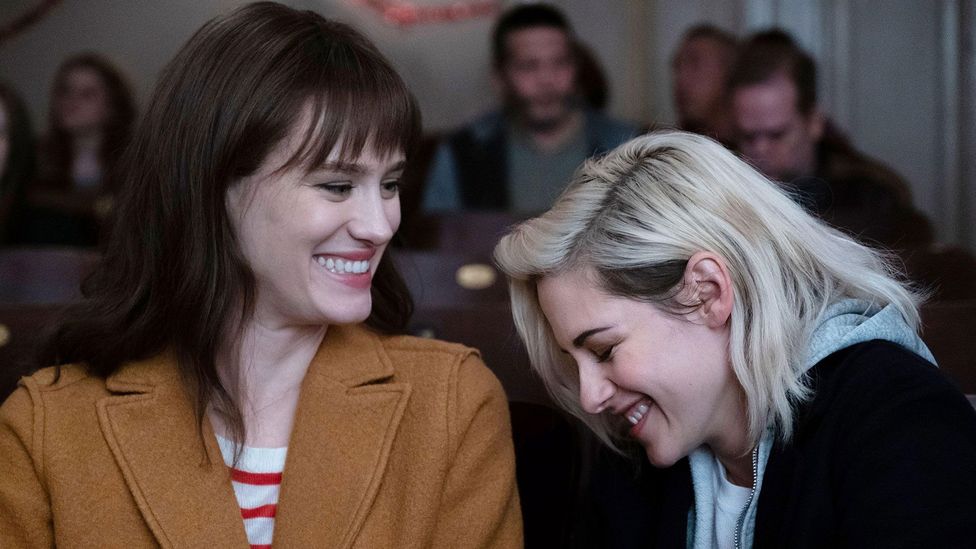 Happiest Season
Best known as an actress, Clea DuVall (Veep, The Handmaid's Tale) directs and co-stars in this romantic comedy about a woman (Kristen Stewart) who goes to stay with the family of her girlfriend (Mackenzie Davis) for Christmas. She plans to propose while she's there, without realising that her girlfriend hasn't come out to her parents. "I'm a huge fan of Christmas movies, but I had never seen my story represented," DuVall told People Magazine. "Happiest Season felt like a great opportunity to tell a universal story from a new perspective." The sparkly wrapping paper around DuVall's Christmas present is its supporting cast: Mary Steenburgen, Alison Brie, Aubrey Plaza, and Dan Levy from Schitt's Creek.
On Hulu from 25 November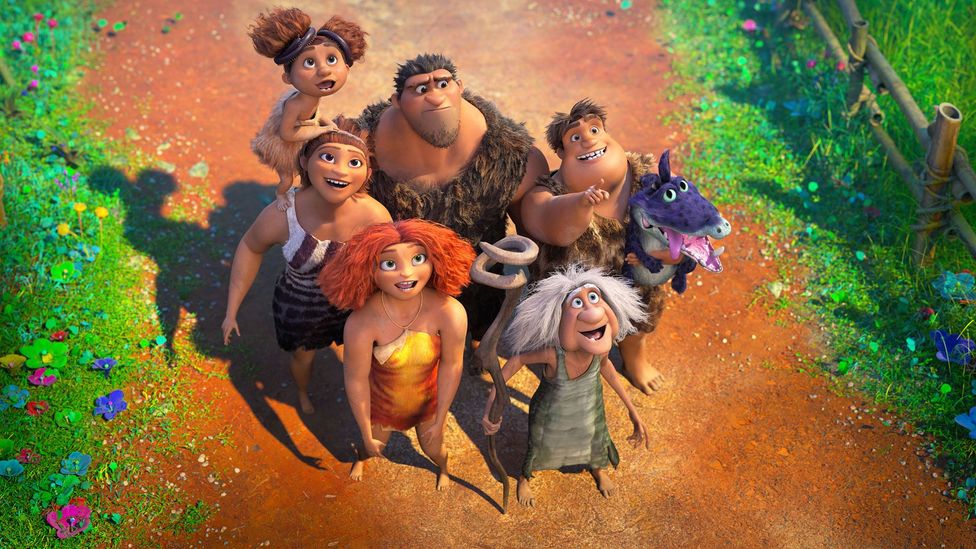 The Croods: A New Age
The prehistoric family from 2013's hugely enjoyable cartoon, The Croods, makes a welcome return, so we can expect more frenetic adventures, bizarre hybrid animals, and endearing vocal work by such well-cast actors as Nicolas Cage, Catherine Keener, Emma Stone and Ryan Reynolds. In the much-delayed sequel, they meet another family, the Bettermans (voiced by Peter Dinklage, Leslie Mann and Kelly Marie Tran), whose advanced lifestyle and technology makes the Croods look even more primitive than they did already. "The Croods lead with their heart, and the Bettermans lead with their brain," says Joel Crawford, the film's director. "Of course, there's conflict, they face challenges, but they learn to appreciate each other's differences. There's a lot of wonderful, powerful themes. But it's a ridiculous comedy too."
Released on 25 November in the US and 26 November in Singapore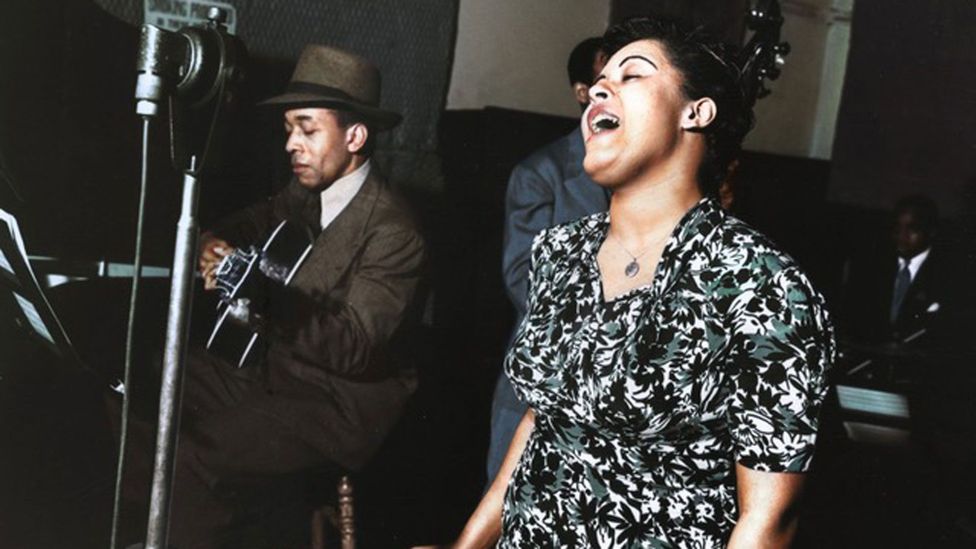 (Credit: New Black Films/ Altitude)
Billie
For eight years in the 1970s, a journalist named Linda Lipnack Kuehl researched a biography of Billie Holiday, interviewing as many of the great jazz chanteuse's friends, relatives and colleagues as she could find. Kuehl died before she could write the book, but now James Erskine has used her interviews as the basis of a documentary, splicing clips from her recordings with footage of Holiday's electrifying live shows. The likes of Tony Bennett, Charles Mingus and Count Basie recall how the singer rose from the toughest of beginnings to become an iconic star; but couldn't escape her demons. The results are "fascinating" and "absorbing", says Chris Willman in Variety. "All this candid, first-hand testimony comes to feel like dialogue from some forgotten noir that has a gumshoe gathering the pieces of a murder mystery."
Released on 13 November in the UK and 4 December in the US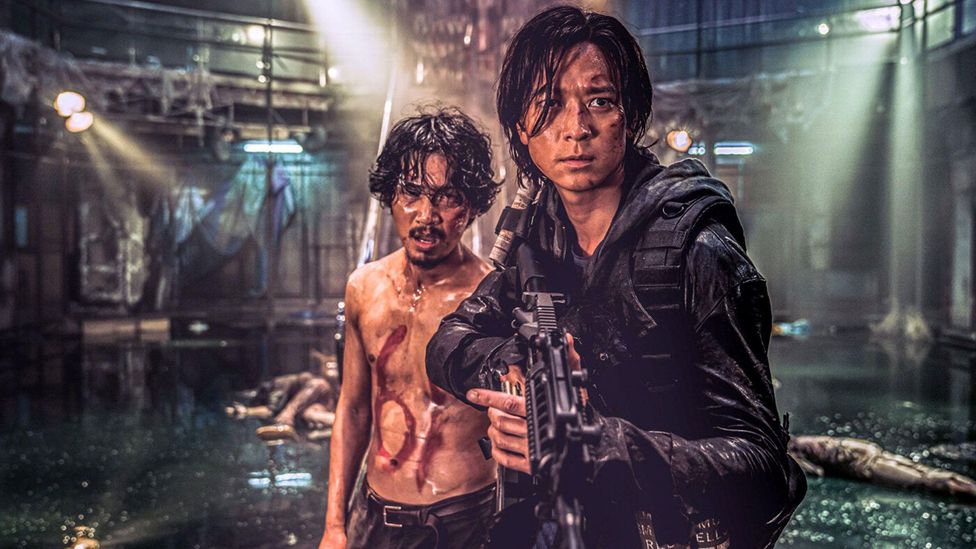 Train to Busan Presents: Peninsula
Just when we thought the living-dead genre had been done to death, Sang-ho Yeon's high-speed Train to Busan hurtled onto our screens in 2016. It proved to be that rare thing: a blood-soaked zombie-apocalypse action-movie which garnered rave reviews. Shaun of the Dead director Edgar Wright tweeted that it was "the best zombie movie I've seen in forever". In the sequel, a soldier living in Hong Kong is paid to return to undead-infested South Korea to retrieve a truckful of loot. There is gore galore, of course. But, says Manohla Dargis in the New York Times, "what is most striking about the movie is its pervasive sense of loss – of family, of country – and the dystopian vision of a new normal in which ordinary people are reduced to hunters and the hunted. The melancholy can be quite affecting."
Released on 6 November in the UK, Ireland and Spain, and 26 November in Mexico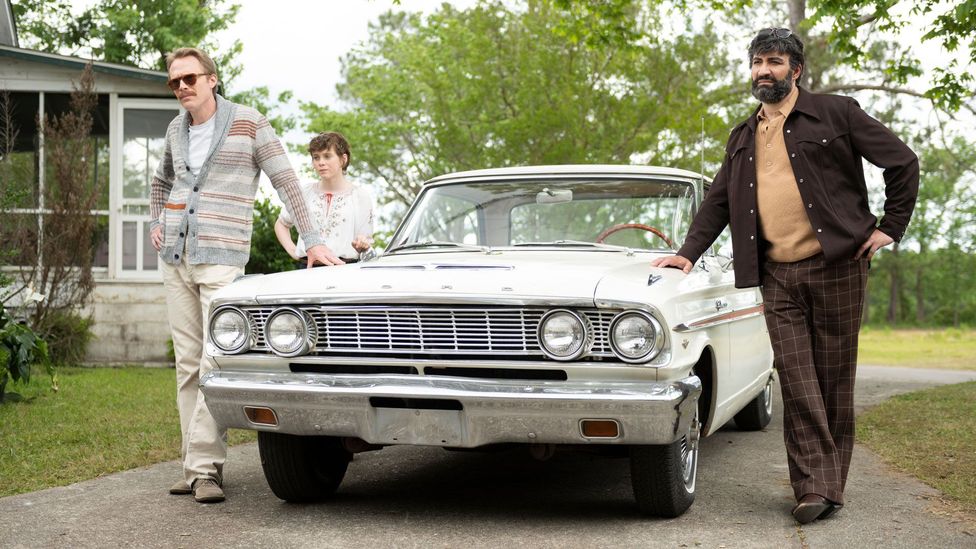 (Credit: Brownie Harris/ Amazon Studios)
Uncle Frank
Taking a break from his Marvel superhero duties, Paul Bettany stars as a New York University professor who drives to rural South Carolina with boyfriend (Peter Macdissi) and niece (Sophia Lillis) after his bigoted father dies. This 1970s-set comedy drama is written and directed by Alan Ball, the writer of American Beauty, and the creator of True Blood and Six Feet Under. Johnny Oleksinski in the New York Post calls it "another American beauty". Revolving around a "sublime" Bettany and a "hysterically funny" Macdissi, "Ball's film has something for pretty much everybody: a teen girl's coming-of-age story, a gay man's coming-out story, a defence of the rural south, a rallying cry for East-coast elites, an old family home, a road trip".
Released on Amazon Prime in the US, Canada and Germany on 25 November
--
Love film and TV? Join BBC Culture Film and TV Club on Facebook, a community for cinephiles all over the world.
If you would like to comment on this story or anything else you have seen on BBC Culture, head over to our Facebook page or message us on Twitter.
And if you liked this story, sign up for the weekly bbc.com features newsletter, called The Essential List. A handpicked selection of stories from BBC Future, Culture, Worklife and Travel, delivered to your inbox every Friday.