The poll is 'Golden Age'-heavy, has only two women, features Biggie and Kanye, but there's no place for JAY-Z

Hip-hop heads love competition. It's integral to the DNA and the pulse of the culture. Who's the greatest of all time? Which song is a classic? Rappers may not go bar-for-bar in cyphers any longer, but our superlatives need to hold up when argued at face-to-face and on social media and most importantly, among other aficionados.
BBC Music asked over 100 critics, artists, industry experts and academics to come up with a definitive list of greatest hip-hop songs of all time. The 25 tracks that appear on the list span eras and regions, a cross-country discography of the US – from hip-hop's boom-bap origins to a slew of artists up and down the Pacific Coast Highway. The South comes through with appearances from OutKast and UGK, and despite controversy (or perhaps because of it), the list includes nods to Kanye West.
The Notorious B.I.G.'s Juicy is a fitting number one on the list. His 1994 breakout song encapsulates all that is hip-hop optimism, the rags-to-riches ethos: "It was all a dream…"  At 22, the Brooklyn rapper paid homage to his past ("Salt-n-Pepa and Heavy D up in the limousine/Hangin' pictures on my wall/Every Saturday Rap Attack, Mr Magic, Marley Marl") while solidifying his place among rap's pantheon. It's autobiographical with brilliant moments of vulnerability ("Birthdays was the worst days/Now we sip champagne when we thirsty"). Wrapped in a shimmery package over a sample of Mtume's 1984 Juicy Fruit (with production by Sean "Diddy" Combs), the song straddles feel-good and introspective. Biggie's career would be cut tragically short, but his legacy lives on in Juicy, and still resonates.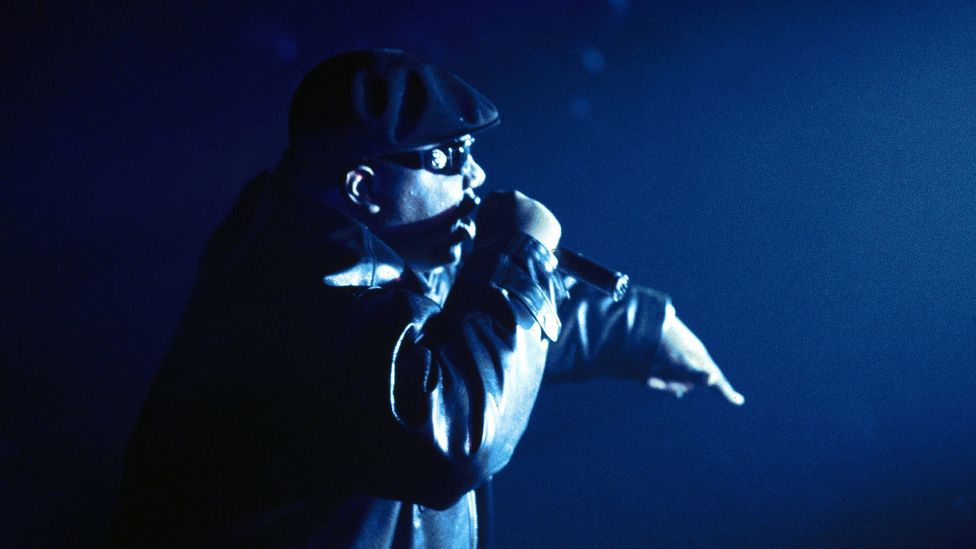 The Notorious B.I.G.'s Juicy encapsulates all that is hip-hop optimism, the rags-to-riches ethos (Credit: Getty Images)
It's no surprise that New York City dominates the list and notably, crews win out over solo artists. Sugarhill Gang (Rapper's Delight), Grandmaster Flash & The Furious Five (The Message), Wu-Tang Clan (C.R.E.A.M.), Public Enemy (Fight The Power), Eric B & Rakim (Paid In Full) and A Tribe Called Quest (Electric Relaxation) all get nods. Nas' grimy N.Y. State Of Mind and Mobb Deep's sinister Shook Ones (Part II) keeps heads nodding.
It's also a specific era of East Coast dominance that took top marks in the survey: five of the top 10 tracks are undisputed NYC classics released between 1989 and 1994. The wider weight of hip-hop's "Golden Age" can be felt throughout the rest of the survey as well. Twelve of the top 25 songs were released between 1992 and 1995. By contrast, only seven of the top 25 were released after 1998.
Not all of the East Coast heavy hitters are represented, though. With Nas and The Notorious B.I.G. on the list, it's glaring that JAY-Z, usually the third in this triptych of rap legends, is omitted. There are strong arguments throughout JAY-Z's catalogue for inclusion (Hard Knock Life, Big Pimpin', to name just two), and the fact that critics nominated 18 different songs of his may have split the votes. But a notable absentee from the votes is Empire State of Mind, a song whose presence should be undeniable. Culturally and commercially successful, the rapper's first number one is a soundtrack to New York City.
The year 2019 marked a resurgence of women in hip-hop with Cardi B and Megan Thee Stallion taking the throne and Missy Elliott finally getting recognised as one of the best songwriters of her generation. Representation is an ongoing battle, but it's refreshing that Queen Latifah and Lauryn Hill receive recognition on the list. Queen Latifah's U.N.I.T.Y. was a defiant call for feminism in 1993, and it still resonates with queens everywhere adjusting their crowns. Lauryn Hill carried the torch of the talented, multi-hyphenate doyenne. Her work in The Fugees or any number of tracks from The Miseducation Of Lauryn Hill could make the list, but Doo Wop (That Thing) is apt. Queen Latifah's Ladies First (featuring Monie Love) and Lil Kim's Not Tonight (Ladies Night Remix) featuring Left Eye, Angie Martinez, Da Brat and Missy Elliott are anthems equally deserving to be included. Not Tonight is often cited by the new generation as the paragon of female rap unity.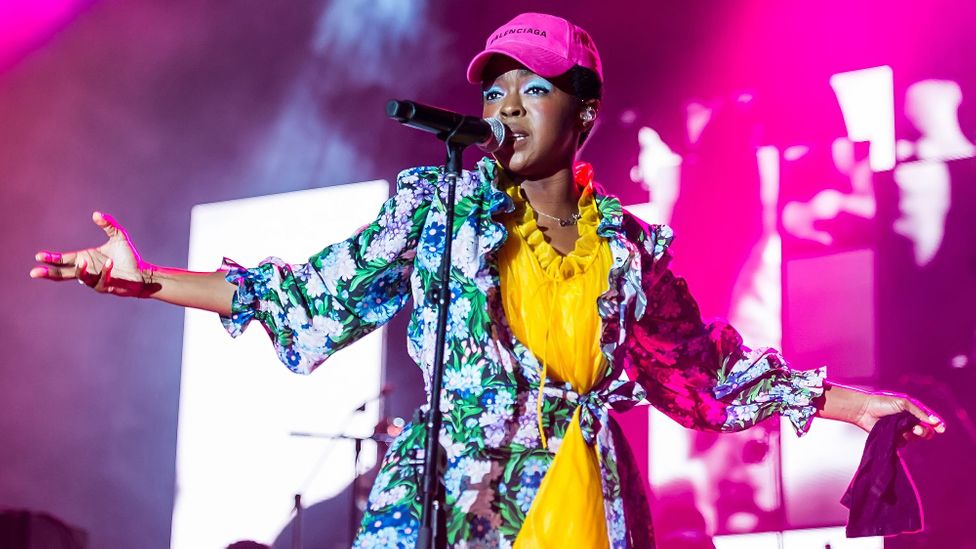 Lauryn Hill, one of two women who feature in the poll (Getty Images)
The West Coast has several contributions to the list: NWA's protest against the police; Tupac Shakur's tender Dear Mama; and Dr Dre and Snoop Dogg's Nuthin' But A 'G' Thang all make sense. But how Souls of Mischief's 93 'Til Infinity and The Pharcyde's Passin' Me By made it into the top 10 is more of a head scratcher. Both are undeniably good songs, but are they really among the greatest? Are these songs we'll talk about (and more importantly, listen to) decades from now?
In that same vein, Kanye West's Runaway (featuring Pusha T) and All Of the Lights were earworms in their time, but that doesn't necessarily mean they belong on an expansive list. Older heads may be spinning – and rightfully so – to see Runaway ranked above Rapper's Delight, a building block of the hip-hop canon. To be fair, Kanye is undoubtedly a musical genius, and an argument can be made that he belongs on the list. Jesus Walks is a formidable option given its cultural impact and intriguing sonic layers. But as it stands, Kanye earning two spots on this list appears to reflect some pro-Yeezy bias.
Of course, the point of every good hip-hop list is to dissect it – and to rip it apart. Give us your hot takes; tell us on #GreatestHipHopSongs what you think of the BBC Music Critics Poll.
More on BBC Music's greatest hip-hop songs of all time:
The 25 greatest hip-hop songs of all time
What critics had to say about the top 10
Full list of critics who participated – and how they voted
Why Juicy is number one (not available in UK)
Why are there so few women in hip-hop polls? (not available in UK)
Playlist of the top 25 songs (Spotify)
--
If you liked this story, sign up for the weekly bbc.com features newsletter, called The Essential List. A handpicked selection of stories from BBC Music, Culture, Capital, Future and Travel, delivered to your inbox every Friday.