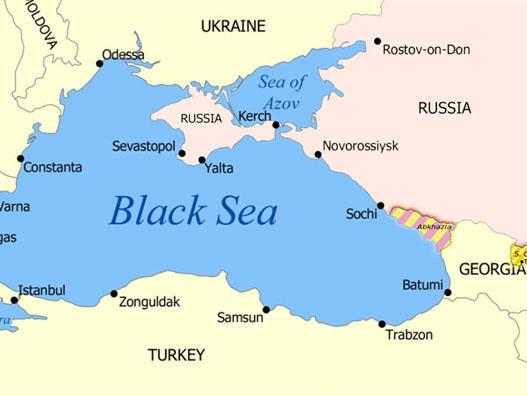 Russia has been proffering various options for solving the situation they created in Ukraine.  
Unilaterally, Russia is offering these options.  Nobody else is supporting Russia.  Everyone understands Russia is the cause of all the problems in Ukraine.  
Russian troops moved into Ukraine only because Russia's ill conceived proxy Russians failed. 
Russia is fooling nobody when they are offer up CSTO peacekeepers in Ukraine, the situation benefits only Russia. 
By allowing CSTO peacekeepers, which will certainly be Russian, into Ukraine, Russia gains the ability to de facto takeover East Ukraine, the area currently known as Donbass.  Russia, in turn, will rename the area NovoRossiya and will proceed to suck the region dry of resources.  Putin wins with the Russian people because he has gained more land for Russia. 
But Putin loses.  NovoRossiya has already had its infrastructure destroyed by the pro-Russian separatists, if Russia stays for any length of time, it will cost Russia dearly to rebuild the infrastructure.  Russia will lose any trust by the Ukrainian people, especially those in the West. Russia will lose any trust by most other countries when it comes to trade. Even those axis allies, such as China, Iran, North Korea and Cuba, will not fully trust Russia – they have seen the breadth and depth of Putin's deceit.  Even the Russian people are seeing the thousands of Russian soldiers killed solely to promote Putin's land grab.  The cost, in terms of sanctions, will cause food shortages in Russia.  Their already high inflation rate will soar.  The cost to Russia in terms of trade will cost most commodities to be prohibitively expensive.  
Tempers all over Russia may flare.  Protests may result.  Distrust in Putin will climb.  Perhaps there will be a coup. 
Russia.  Nobody wants you. Thanks to Putin.